Justus Proffit | Interview | New Album 'SpeedStar'
Justus Proffit has been a staple of LA's DIY scene for the last decade. Prior to the pandemic, his venue Topspace is a fixture of the underground, hosting anything from hardcore to intimate dreampop.
---
His sophomore album 'Speedstar' is his second for Bar/None, and follows a critically acclaimed EP he made with Jay Som's Melina Duterte. Recorded in studios across the west coast, Proffit explains it's the first time he's felt at peace with himself, having taken a step back from music and reevaluating his relationship to making art.
Would you like to talk a bit about your background?
Justus Proffit: I grew up playing punk music, I used to go to the showcase theater a lot in corona, CA. I played all over the country in my punk bands for years. Then I decided to start playing more singer songwriter stuff.
Tell us about Slow Children.
Slow Children was my old punk band that I played drums in, I did it till I was about 20 years old. We got to play with a lot of legendary punk bands, it was a great experience.
What about your work on Jay Som and Mike Cantrell albums?
Working with Jay some was great! She is one of my good pals. I love her very much. Mike was actually just the guitar player of my punk band.
"It's more of a compiler than a record"
Your new album releases August 20, 2021. What kind of record did you want to make with 'SpeedStar'?
I just compiled a lot of songs that I had collected that year. It's more of a compiler than a record.
When did you decide that you wanted to start writing and performing your own music? What brought that about for you?
I had a short-lived band called Clip Cord. I had booked studio time with Alex Estrada at Earth Capital, my band broke up the week before so I had to play all the instruments on the EP so I just decided to call it my own name and that's how that came about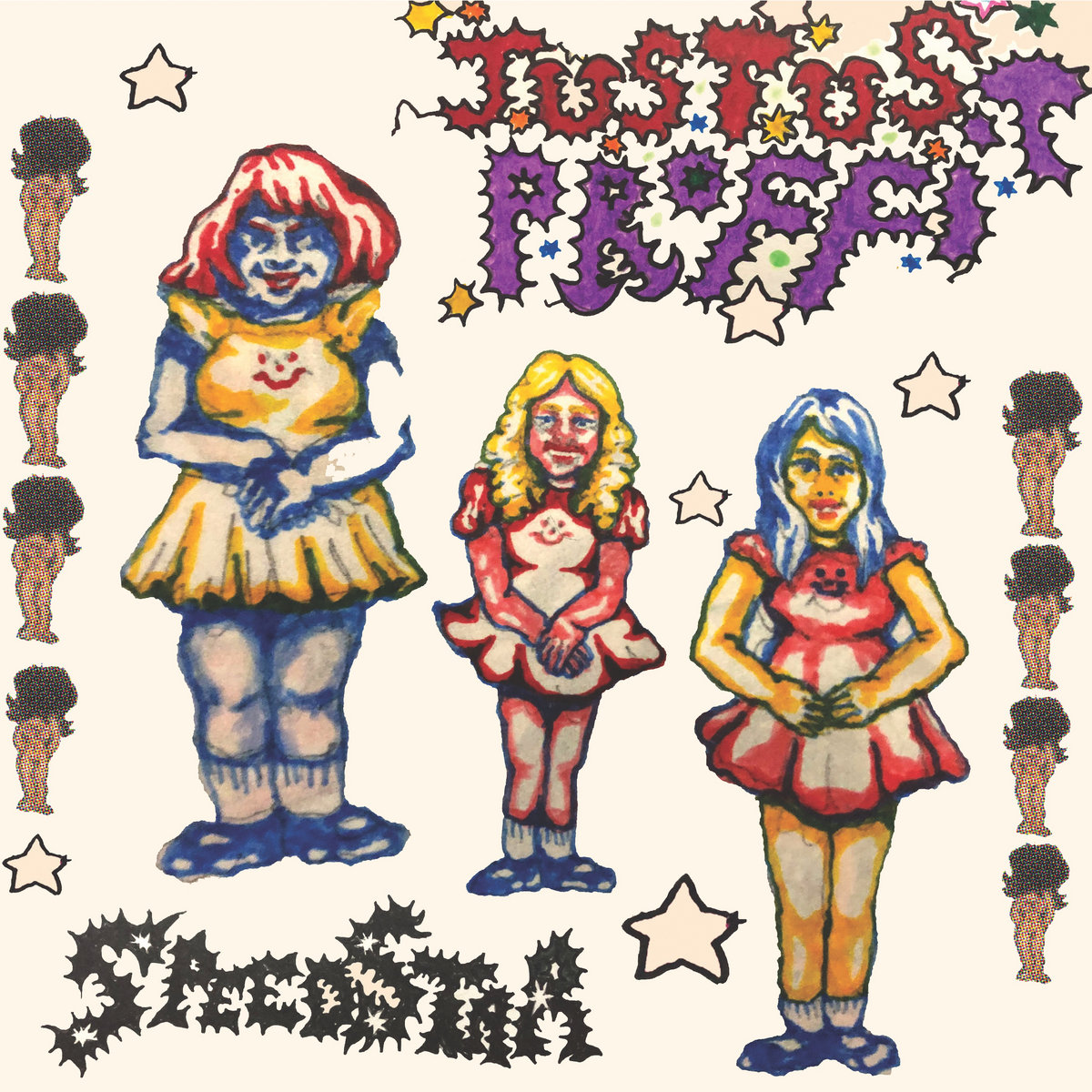 How do you usually approach music making?
I usually will write a guitar riff, then I make a song out of that and build the whole production, but it's always different to be honest. Sometimes I start with just vocal sometimes I start with just piano.
Can you share some further details how your latest album 'SpeedStar' was recorded?
It was recorded at three different places, three of the songs were recorded in my room, three of the songs were recorded my friend Sean Sakamono, and four of the songs were recorded up in Washington.
What are some future plans?
Touring, playing shows, collaborating with other artist, recording other people, making more visual art.
Let's end this interview with some of your favourite albums. Have you found something new lately you would like to recommend to our readers?
I really like 'Titanic Rising' by Weyes Blood. It's a great record, you should check it out if you haven't already. And for oldies you should check out 'Foxbase Alpha' by Saint Etienne.
Thank you. Last word is yours
God bless you thank you very much.
Klemen Breznikar
---
Justus Proffit Facebook / Instagram / Bandcamp
Bar/None Records Official Website / Facebook / Instagram / Twitter / Spotify / YouTube / SoundCloud