Gary Lucas | Interview | New Retrospective Double Album, 'The Essential Gary Lucas'
A world class guitar hero, a Grammy-nominated songwriter and composer, an international recording artist with over 35 acclaimed solo albums to date, and a soundtrack composer for film and television.
---
Gary Lucas's new retrospective double album 'The Essential Gary Lucas' on Knitting Factory Records–spanning 40 years of music over 160 minutes with 12 rare and unreleased tracks is a must have for fans of his music.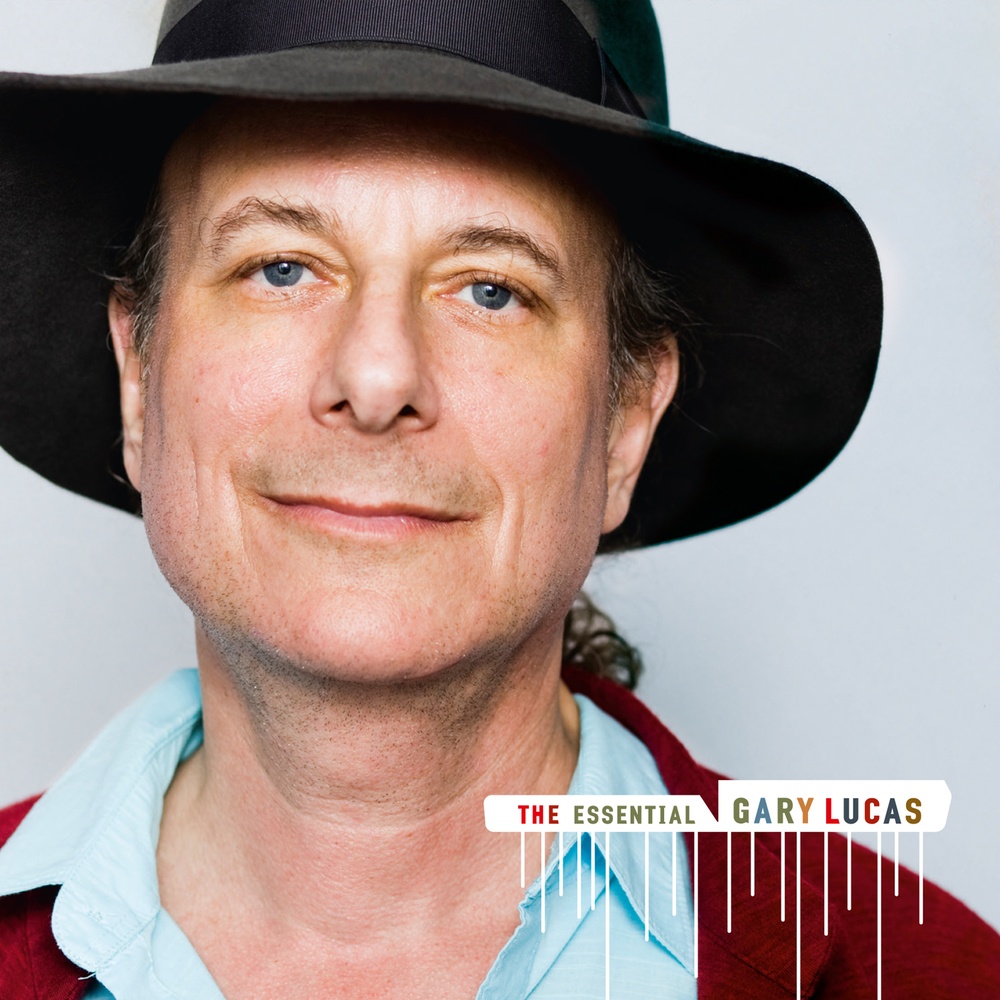 "I continue to make my own music and release my own records despite trends, fashion and sounds going in and out of style"
Your new retrospective double album, 'The Essential Gary Lucas' was completed during lockdown. How are you coping with the current pandemic and what are your predictions for the future? Do you think the music industry will adapt to it?
Gary Lucas: I think things are now getting back as they were in the music industry, which is not necessarily any better or worse than before for an artist like myself, who has always been considered a maverick despite collaborations with many artists across a wide spectrum of music, some of it commercial and some of it not really. I continue to make my own music and release my own records despite trends, fashion and sounds going in and out of style… In fact you can say I have been thriving in this pandemic period, in a way—as it really focused me, especially in taking up the challenge of doing three live streams out of apartment on a weekly basis, and made me alot more productive than usual –and I was already considered fairly prolific, having released 35 albums in 21 years as a leader or co-leader.
40 years of music and over 160 minutes. What runs through your mind listening to this collection today?
I think the music on it holds up, I think there is a timeless quality to my work—or I wouldn't have bothered to put this compilation out.
I was very excited when I noticed the unreleased tracks. What can you say about those rare and unreleased songs?
I think they are gems I accumulated over the years, and that for one reason or another I never really found a home for them on my previous albums. Here I finally got a context and an opportunity to share these pieces with interested listeners.
It must be pretty difficult to decide what to include and what not. Do you miss anything or would like to include it if you had more space? Was it difficult to get all the material together?
All the time I second guess myself about this. I kind of wish I had put 'Vampire Circus' on this package for instance. Also 'Jedwabne' and 'Hot and Cold Everything'. And so many others… But they do exist on Spotify on my Gary Lucas page and are available for streaming there and for download on various portals and so I direct listeners to those tracks if so interested. They could have easily gone on this particular compilation but for one reason or another I chose to leave them off. It could have been how each CD timed out for instance. It was difficult to make the selection, absolutely. I referred to this problem in my liner notes, using the example of how does a mother with many children choose her favorites if asked.
"There was a total freedom about Don's voice and music I found utterly compelling"
Would you mind if we talk about different eras of your career? How did you first discover Captain Beefheart and what in particular attracted you in Don's music?
I first heard about Beefheart kind of randomly. One fall day I was spotted walking clutching The Move's first album under my arm by a fellow Anglophile, a kid with extremely long hair, on Marshall Street, the hippie gathering point of Syracuse University in my hometown of Syracuse.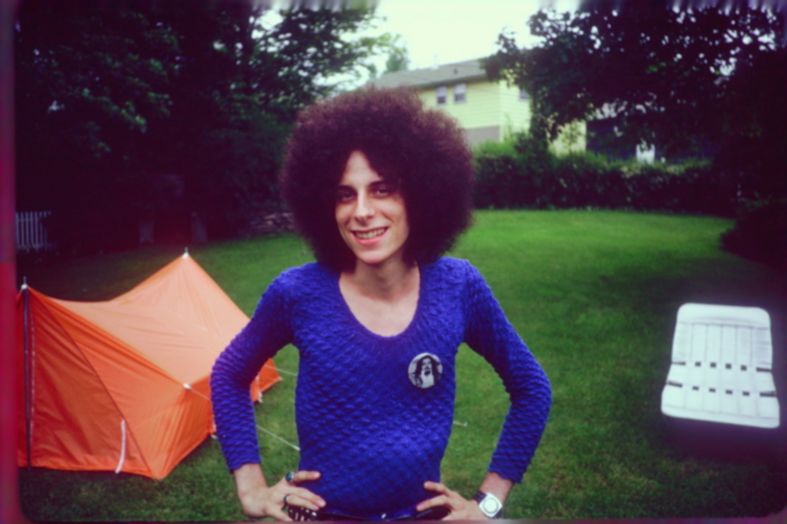 This was in spring '68 I believe. His name was Fred Perry and he was carrying an acoustic guitar, on the case of which he had written in red magic marker "Captain Beefheart and His Magic Band". Who's that?, I asked him. Oh that's a band my brother just produced in LA , he replied. We went off to smoke a joint and after getting very stoned I put two and two together and said, Hey is your brother the producer Richard Perry? Yes he replied! I knew Richard Perry had produced the first album by Tiny Tim on Warner Brothers. That's how I first heard about Beefheart. A few months later I picked up Don's second album 'Strictly Personal' for $1.97. I liked it okay but it had a somewhat tinny production so I filed it away. Then 'Trout Mask Replica' came out, with a better sounding production, and I was hooked. I later went back and picked up the first album 'Safe As Milk' and fell in love with that too. There was a total freedom about Don's voice and music I found utterly compelling, I can't really ascribe it to anything more than that he projected a very, very strong aura which I found compelling and hypnotic. His music took big risks, in its most extreme forms sounded like nothing that's come before it or since, it was fundamentally bluesy (I love the blues in all forms), ranging into free-jazz at times– his lyrical word play was Joycean and filled with an ironic humor and tremendous insights into important topics beyond typical pop music like human relationships, government control systems, complex psychological issues, and ecology without being preachy, and his artistic integrity was beyond question—he was the real deal. Just outstanding—an artist of the first rank.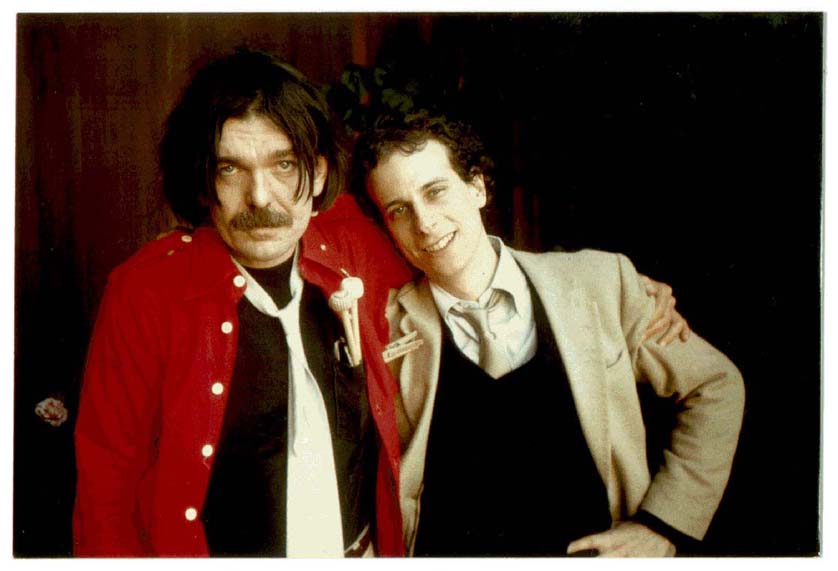 At the time you were very young. How did you become friends with Don? Eventually you became his co-manager and also performed on tour. What was that like? A while ago I interviewed John French and he said that Don was very difficult at the time of recording 'Trout Mask Replica'.
I have told this story so many times. Please check out this interview I did for Please Kill Me (link).
You were part of the last two albums, 'Doc at the Radar Station' and 'Ice Cream for Crow'. Were you disappointed when Don decided to stop making music?
Yes, very much so. Not only because it gave me a tremendous sense of purpose playing with him as a musician and guitarist but I think the world was so much poorer for Don dropping out of making music after 1982.
Let's move on to Gods and Monsters. At the start you had two bass players and you were inviting different singers. Would you like to elaborate on the original concept behind this group?
Originally it was a collective modeled a bit on Material, whereby it was me with a rhythm section and various guest singers and players—a moveable feast, a rotating cast of characters, kind of like cabaret. The axis was my guitar playing and songwriting.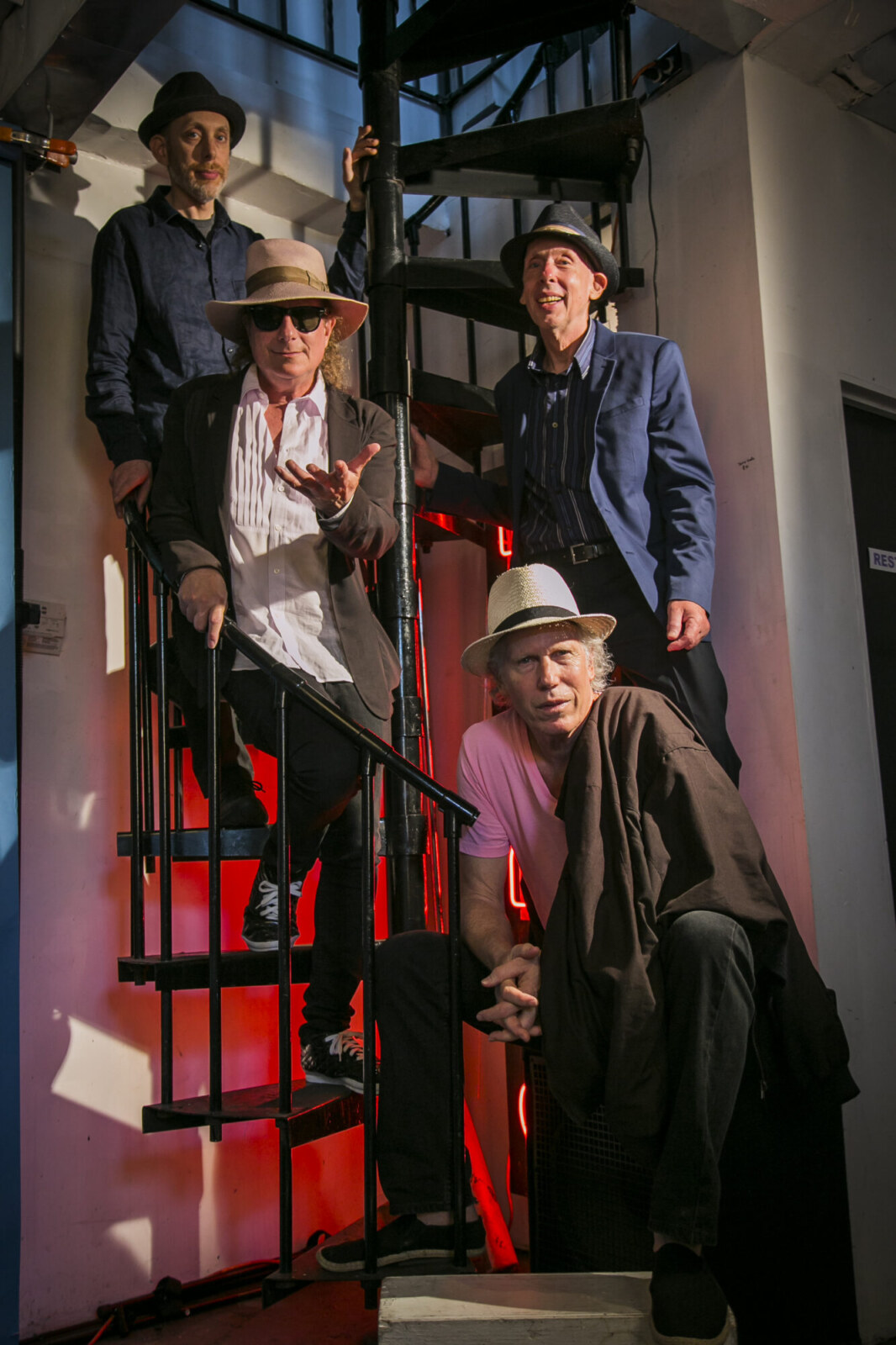 How did you first meet Jeff Buckley and how would you describe your artistic relationship?
It was tempestuous but it was essentially fantastic collaborating with Jeff –and fun while it lasted! For about a year we were on the same page artistically. I have described this relationship at length in my book 'Touched By Grace: My Time with Jeff Buckley', and refer readers to that for more details (link). I met him through my friend the late producer Hal Willner, who was putting a show together that was a multi-artist tribute to Jeff's Dad Tim Buckley at St. Ann's Church in Brooklyn in spring '91. I was a huge Tim fan in my youth and still am. Hal had been contacted by Jeff, who wanted to be part of this tribute. Hal suggested I collaborate with Jeff, who approached me right after a run-through at the church with my then female singer. He was absolutely electric, on fire—and very complimentary about my playing, which he knew from Beefheart. I invited him over the next day to rehearse in my apartment, and when I heard him sing my jaw dropped: "Jeff, you're a fucxking star!!" "Really???" he replied. I took him out to lunch immediately thereafter, and that's how we got started.
What about The Edge of Heaven? How did you first get interested in Shanghai pop music of the '30s and '40s?
My first wife Ling, a Singaporean girl whom I met as a youth living in Taipei after my stint at Yale University, and fell in love with, had a cassette with all this music by the two greatest of the so-called 'Seven Singing Stars of Shanghai', Chow Hsuan and Bai Kwong. She would play me this tape, which I found utterly enchanting, I had never heard anything like it. Each song was a sophisticated blend of Eastern and Western influences with jazz and Broadway overtones, sung in Mandarin—very cosmopolitan, very hip music—very Arte Deco. This led me into an extensive investigation of this music and its origins, which took me on a journey into another time and place, but one I feel utterly at home in—namely, Shanghai between the wars—the "Paris of the East". I've played there several times in fact since I began working with this music. I started by arranging three songs for an old friend from school's marriage to his Chinese sweetheart—and it took off from there. You can find out at my website (link).
I would also like to discuss your work in the film industry. What's the usually creative process there and what are some of the soundtracks you enjoyed working on the most?
My favorite was for an HBO documentary produced by Maysles Films entitled 'Lalee's Kin: The Legacy of Cotton' (link). The director heard me one night play on National Public Radio, and reached out to me on email the next day. I raced up there offices with my old Gibson J-45, sat down in front of a tv monitor and started playing along to the rushes of the film they showed me. I was hired on the spot! The doc was nominated for an Academy Award in fact. The usual creative process for me on soundtracks is just basically holing up somewhere, preferably a hotel room, and improvising along to the footage until I strike a concordance with the image and overall theme of the film. I then amass these cues (I tape myself as I go along for reference) and then fashion a score out of them. It's a bit like a sculptor working on chiseling a piece of marble—the final form is there but it takes awhile to sculpt it before it finally emerges.
"Jeff Beck and Syd Barrett were big influence on my electric playing"
Looking back, who influenced your guitar playing the most and did influences change during the years?
Jeff Beck and Syd Barrett were big influence on my electric playing. John Fahey and Bert Jansch were big influences on my acoustic playing. Through those players I discovered many other players who influenced them. But really, my first guitar hero was Duane Eddy. I heard his single 'Dance with the Guitar Man' and thought to myself: That's what I want to be—a guitar man! I could cite myriad players over the years I became enamored of. I loved Peter Green for example—and Jimi Hendrix is my ultimate blues guitar hero. Eddie Hazel, Hubert Sumlin, Davey Graham, Davy O'List, and on and on. There are so many great players over time! The last couple I paid any real attention to though probably were Johnny Marr and Jonny Greenwood.
What other musical activities have you undertaken lately?
I have recorded a new album with a great producer, DJ, beats manic named David Sisko under the group name Le Beast Concrete. Our first single just came out. The full album is out August 11th.
Additionally I have an album coming out later this year that I recorded during lockdown in Maastricht Netherlands with a young Dutch bass virtuoso and singer Peter Willems I am very excited about. Another EP with a young French/ Moroccan singer Yass Boudial. Two Chinese pop albums with Feifei Yang (link).
It's absolutely impossible to cover your discography. Would it be possible for you to choose a few collaborations that still warm your heart?
Yes I love the 'Rishte' album I did with Najma Akhtar. She has a magical voice and was such a great collaborator. Everything I gave her instrumentally she came with an amazing vocal line.
The two albums I did with Phillip Johnston and five jazz virtuosos of Beefhearts music under the group name Fast 'N Bulbous is great stuff also.
And the 'Otherworld' album collaboration I did with Van Der Graaf Generator's Peter Hammill I think is outstanding. I wish he'd been able to do more live shows with me. We sold out an old Teatro in Mexico City and that has to be one of the best shows of my life.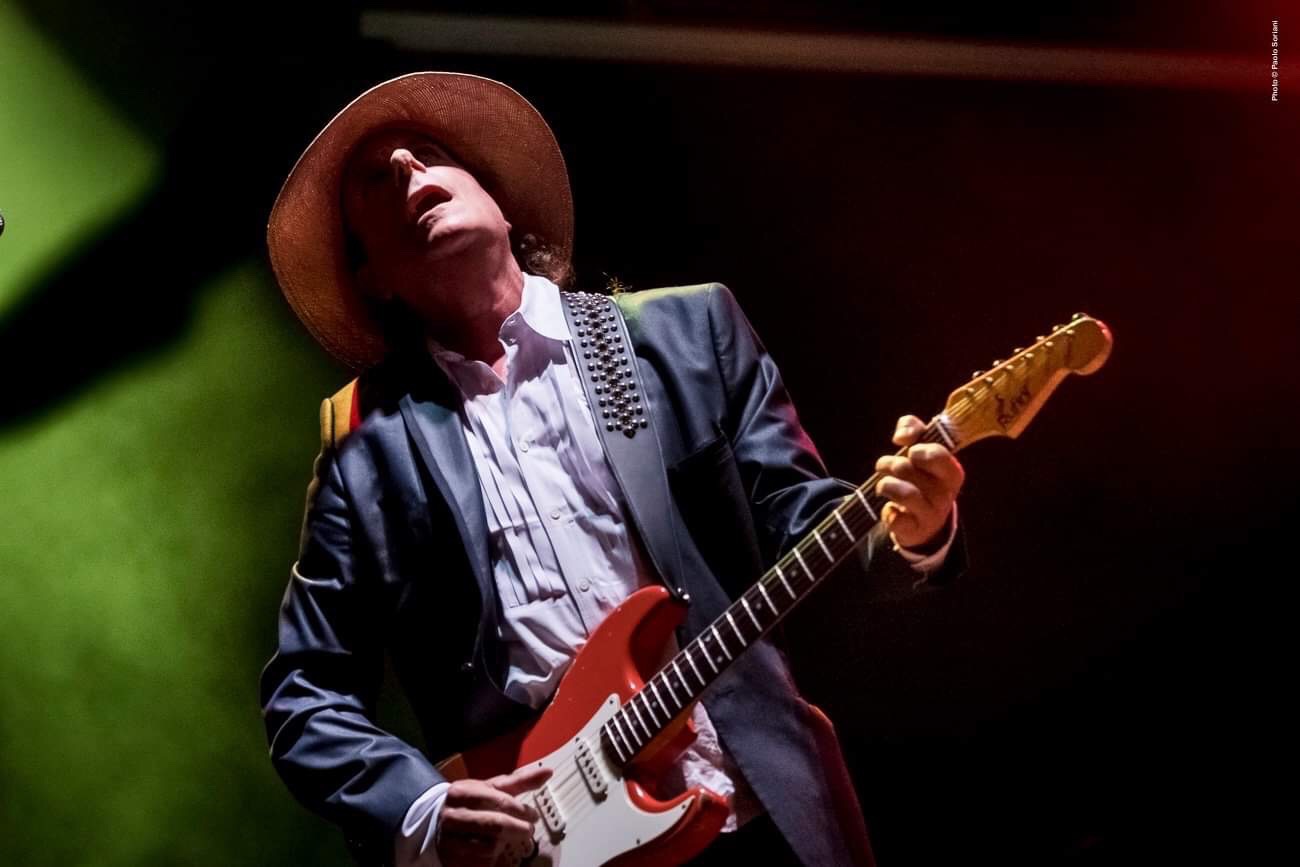 Let's end this interview with some of your favourite albums. Have you found something new lately you would like to recommend to our readers?
I love Lhasa de Sela's album 'The Living Road'. She passed away before I discovered her alas as I wish I had seen her live. But of course that album is 18 years old. Recently I heard Black Midi's stuff, I think that is really good on the extreme prog / math rock tip. I am glad younger players are still reaching for it! I don't know, you tell me—I stopped trying to keep up in music many years ago after I began doing it for a living. I am sure there are great new artists out there but unless someone gives me a tip-off I am too preoccupied with trying to carry my own career forward to really dig into other music via the discovery process. It's not like I'm lazy or anything, I just to tell you the truth find myself kind of disappointed usually. I'm forever being touted on "the greatest new this" or "the greatest new that" and usually I'm like Charlie Parker, who apparently was touted on "the greatest new conga drum player" by someone back in the day and who replied after hearing it: "Whazzat—somethin' new??" But that's just me, and no reflection on other artists!
Thank you for taking your time.
You're very welcome, thank you for your interest in my work!
Klemen Breznikar
---
Gary Lucas Official Website / Facebook / Instagram / Twitter / YouTube
Knitting Factory Records Official Website / Facebook / Instagram / Twitter / YouTube
Headline photo: Gary Lucas at Villa Ada Rome Italy 7/21/19 | Photo by Paolo Soriani