'Slay The Dragon' by Krush Puppies
London's Krush Puppies unleash the video to their searing new single 'Slay The Dragon', released via Strong Island Recordings.
---
Krush Puppies make songs collaboratively, allowing room for all four personalities. Whether a song is about love and all the entrapments that come with it, or, slaying a dragon purely because they wanted to make fake medieval swords, the group have full confidence in their vulnerability and honesty, without worrying about stereotypical expectations.
On the video, the band say:
"We found this shot of a grave that was taken from the perspective of the person being buried… and that felt pretty representative of 'Slay the Dragon'. I guess we're all saying goodbye to something in the song so we made a fake grave and ran around Beckenham Place with swords and blood all over us.
It was a culmination of just wanting to be free and with our friends again- putting any bad feelings behind us. All of us have experienced bouts of melancholic numbness so this is a kind of uprising to that, or whatever situation you find yourself in that's stunting your growth."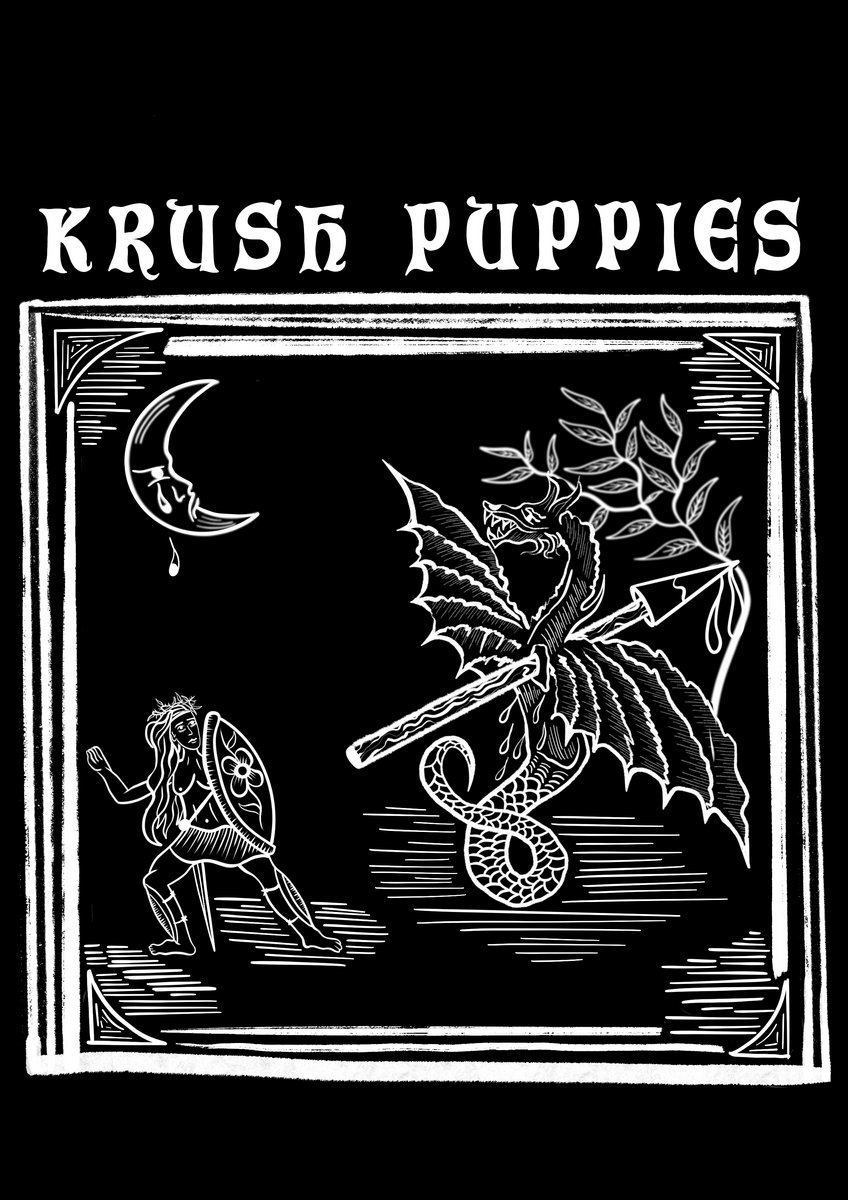 Stacking up influences from Broadcast to the raw authenticity of The Raincoats, Krush Puppies' unique blend of lo fi alt-rock saw the gang travel throughout the UK and the EU supporting the likes of Squid, The Murlocs and fellow Londoner's, Sorry.
A scuzzy masterclass in overcoming unwelcome obstacles with '90s decorum, 'Slay The Dragon' introduces a broodier, more mature chapter to the Krush Puppies catalogue; one which is about "transcending the monsters we've all had to endure."
Looking to the summer, Krush Puppies head back into the studio to commence the recording of their debut EP; a highly anticipated offering from a band who're undoubtedly, 'ones to watch'.
---
Krush Puppies Facebook / Instagram / SoundCloud / Spotify / Bandcamp
Strong Island Recordings Facebook / Instagram / Twitter / Bandcamp