Black Sand – 'Hypnotic Revolutions' (2021)
Weighted just enough to hover above my Persian carpet like low hanging morning haze, 'Hypnotic Revolutions' opens with purposeful wasted slow danceable intoxicated bliss; this time caressing my soul with more intention, passion and dedication through ever-present vocals, vocals that hold my attention like never before, committing me to a more conscious expansive airy listen.
---
This is washed out ethereal dream laden psychedelic music at its most romantic, due in part to the evenhanded direction and inspiration of Kate Hummel, where dare I suggest that this is the album Spacemen 3 might have created had they so dedicated themselves to the process rather than to the drugs.
This all leaves 'Hypnotic Revolutions' to come across in nature as a very generous raptured outing, moving at the pace of a fine timepiece, constantly ebbing forward and as inviting as a warm hand reaching out from the music, a hand willing to walk you home, lay your head on a pillow of feathers while covering you with a warm blanket of emancipated stars.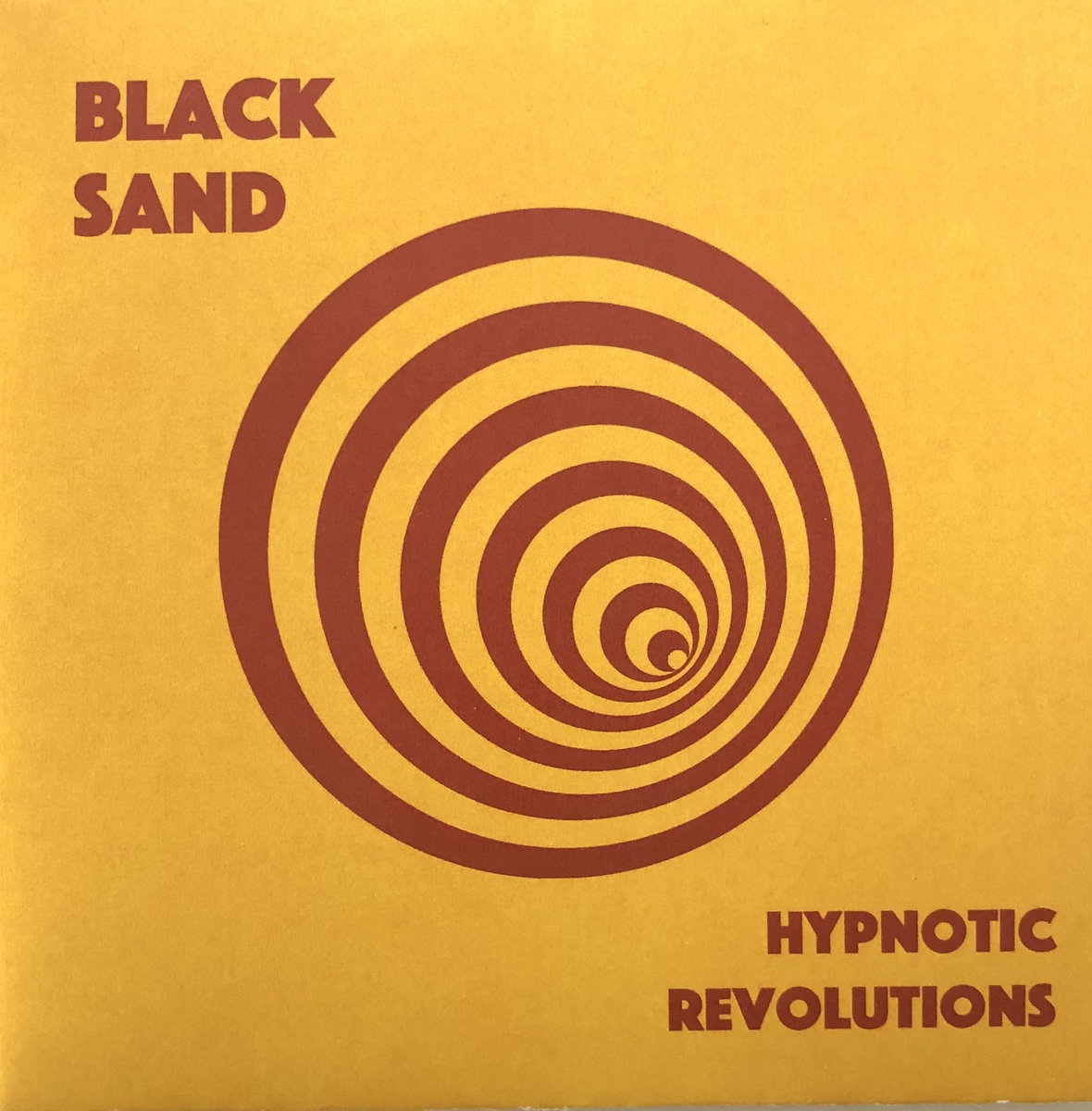 *** The outing is available as a CD-R housed in a hand screened printed sleeve, limited to 30 copies, along with a cassette recorded in real-time, limited to 20 copies.
Jenell Kesler
---
Black Sand – 'Hypnotic Revolutions' (2021)