'The Four Horsemen' by Isolde
Exclusive video premiere of 'The Four Horsemen' by Belgian drummer and singer Isolde Lasoen. Finnish artist Laura Matikainen made a colourful psychedelic video to perfectly transcend the song.
---
'The Four Horsemen' is a cult song by the 70s prog rock band Aphrodite's Child, featuring Vangelis and Demis Roussos. The song is about the Four Horsemen of the Apocalypse, who bring the news that the world is about to end, among other things because of the coming of a terrible disease that will lead to death. Belgian drummer and singer Isolde Lasoen no longer known only as 'drummer of DAAN'. Through the years she has proven to be a versatile musician who throws herself into various bands and projects with great passion and dedication. In her solo project, simply called Isolde, she combines drums and lead vocals and has been accompanied by Les Bens since the very beginning. Together with her excellent musicians.
"Time has taken its toll on you"
"I've always found this a powerful track. The drumming and the psychedelics in it made me really fall in love with the sound of it. In the winter of 2015, I was playing with my band 'Les Bens' and that day we were told that Demis Roussos had died. In an impulsive mood and as a tribute, we played that song live for the first time then and it was clearly liked by the audience at the time. Afterwards, it became our 'standard' final live song and at the request of the audience, we decided to record the song in the studio. One day we were going to release it… ever… and suddenly corona made it seem like a good time. This is really a track that begs to be played live, it exudes what I miss the most: playing, going, rocking, grooving, giving everything in those powerful choruses… Every time I hear this song, the dynamic interplay of my talented musicians it gives me goose bumps and every time it makes me realise even more how much I miss playing live. That's why I wanted to release this song NOW, it couldn't be more symbolic."
Isolde had a psychedelic video made by Finnish artist Laura Matikainen. Her colourful collage style full of fantasy & retro images fit perfectly with this version of the '70s cult song. After the release of this cover, Isolde fully concentrates on making a new album with her own repertoire. The follow-up to her 2017 album 'Cartes Postales' is planned for next year.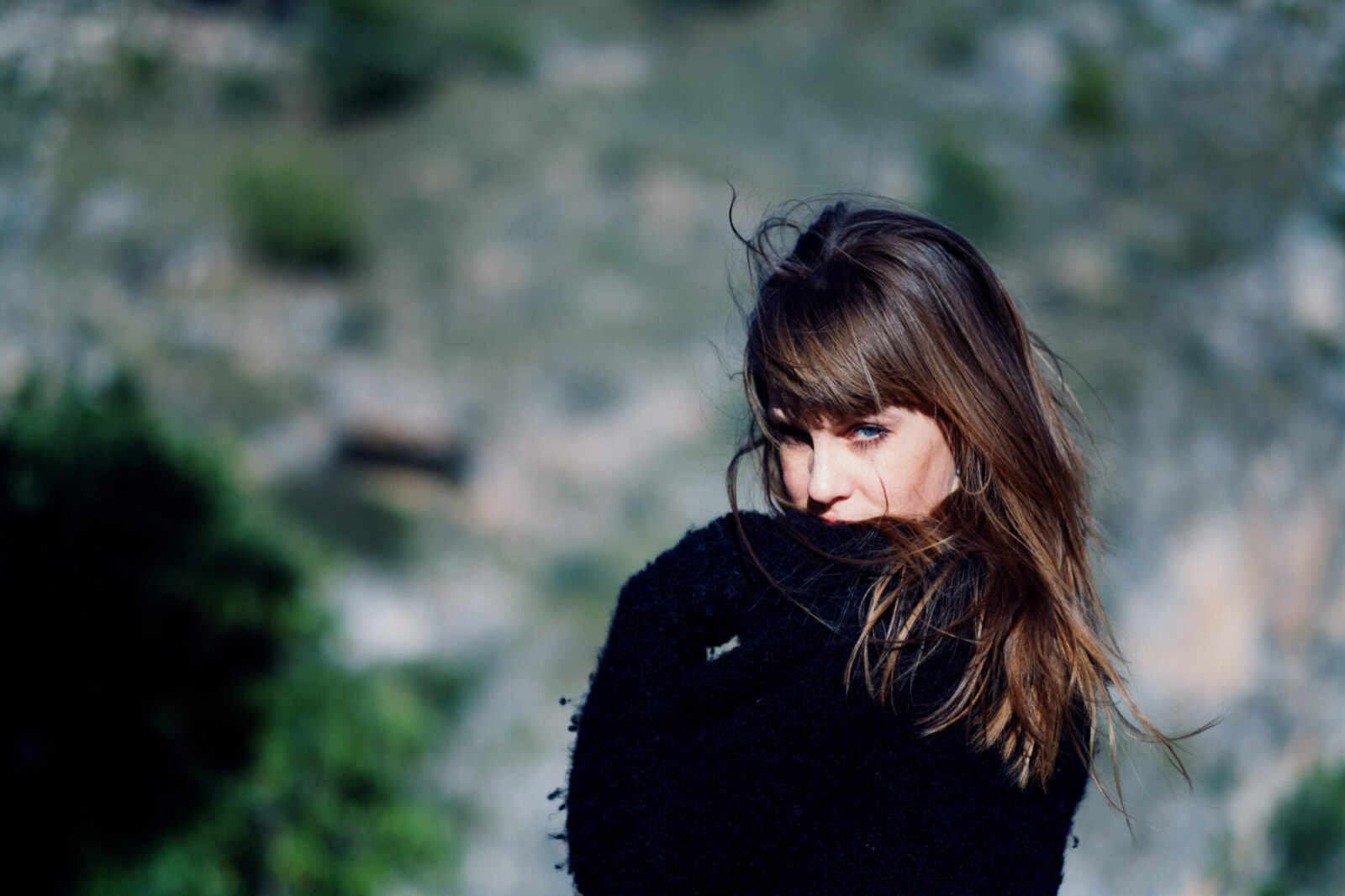 Meanwhile, Isolde also drums with Absynthe Minded and works/co-operates as a permanent member or freelancer with Agnes Obel, Novastar, Flip Kowlier, Sophia, Raymond van het Groenewoud, Jef Neve, The Happy, Urbanus, Guido Belcanto, Willy Willy, Jack Parrow, Jack Van Poll, Lady Linn, Moondog by Roland and Friends, Lowrider, The Whodads and many others.
---
Isolde Official Website / Facebook / Instagram / YouTube