Mythic Sunship | Heavy Riff Worship At The Altar Of The Cosmos | Interview | 'Wildfire' Album Premiere
Copenhagen-based quintet Mythic Sunship have established themselves among Europe's finest purveyors of psychedelic music. Their sixth studio album, 'Wildfire' will be released on 2nd April 2021 through Tee Pee Records. Exclusive album premiere available on It's Psychedelic Baby! Magazine.
---
The band is bridging the gap between heavy riff worship and expansive, free-jazz experimentation. With the latest release they opened a new chapter on their journey.
"A blend of frenetic jazz and shredding rock guitars"
'Wildfire' Album Premiere with It's Psychedelic Baby! Magazine
"Live shows are an essential part of our process for creating new music"
Interview
Mythic Sunship has been around for quite a couple of years now, releasing a ton of high-quality albums. We collaborated before, but it's a real pleasure to have you. How are you doing? How are you coping with the current situation?
Frederik Denning: Thank you for the kind words! We're doing good all things considered, but 2020 was a challenging year, obviously. Like all other bands we've seen one show after another get cancelled – shows we had really looked forward to playing. With the kind of improvised music we do, live shows are an essential part of our process for creating new music, and interacting with the audience is a big part of what energises us. Thankfully, we managed to record quite a lot of music before COVID-19 hit, so we've been able to keep busy working with that nonetheless. Regardless, we cannot wait to get back to normal live shows.
It must have been quite exciting to sign with Tee Pee Records for the upcoming 'Wildfire' album?
Frederik Denning: No doubt. Tee Pee is a great label run by really nice guys, and the label's legacy speaks for itself. They've been an essential part of stoner/desert rock since before our band had its first rehearsal (and that's some time ago now), so having them back the record and being excited about what we're doing is just amazing.
Can you share some further details how it was recorded?
Frederik Denning: At the very end of 2019, what feels like an eternity ago now, we went to a really nice studio called RMV Studio in Stockholm. We've tried different approaches in the past, and though they have all worked well, we wanted to try out a fully focused recording session where we went out of the country for four days and recorded in a more high-end setting. The process was probably a bit less fun than our previous recording sessions to be completely honest, but we're very happy with the result – both in terms of the actual sound of the record and the material recorded.
"First of three new chapters in the Mythic Sunship playbook"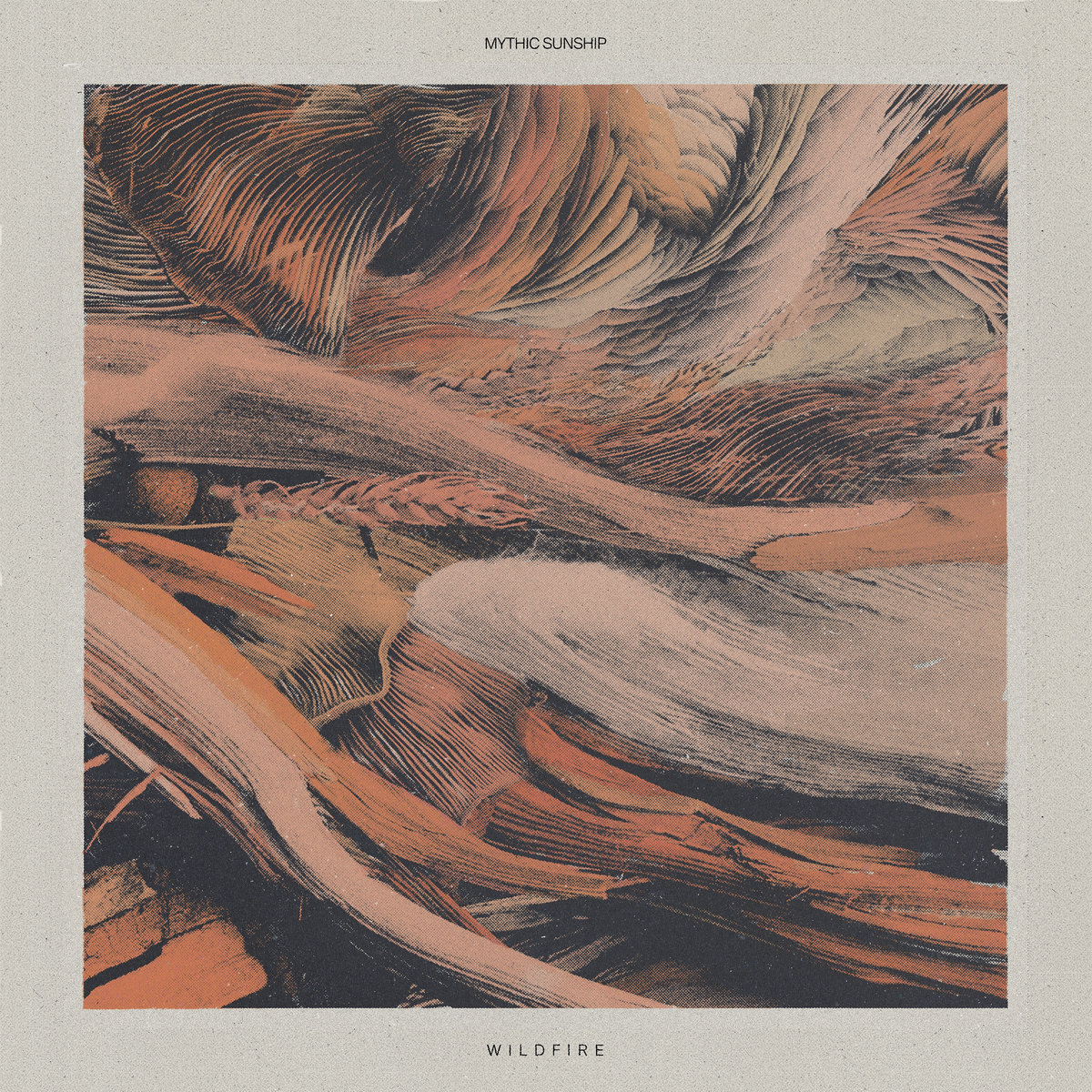 Do you think there's a certain concept behind it? On that note, is the release of this album a new chapter in your band?
Frederik Denning: There's definitely a concept behind the record, and this is just the first of three new chapters in the Mythic Sunship playbook. 'Wildfire' is a natural bridge between where we've been and where we are currently heading. It's so obviously rooted in the classic Mythic Sunship virtues: a blend of frenetic jazz and shredding rock guitars, but it's also a bit more premeditated than anything previously released.
For the technical geeks, would you please speak to your guitars and the effects pedals you employ?
Kasper Stougaard Andersen: Sadly, it wasn't feasible to bring our own guitar amps to Stockholm, but we tried a few different ones and I ended up going for a Vox AC30. It has a similar sound to my regular amp at our rehearsal space, and it lends itself well to the kind of mid-heavy lead-stuff I seem to gravitate towards. Emil [Thorenfeldt] played a couple of different amps – a Mad Professor stack and an old Fender Super Reverb, I think. In terms of guitars I brought my recent favorites – a 50's style Fender Tele and an old Greco Les Paul Custom. I think a bit of 12 string Rickenbacker from Emil is in the mix as well. The core of my pedal board has been unchanged for the past 15 years or something – an OG T-Rex Mudhoney, a ZVEX Fuzz Factory and a Sweet Sound Mojo Vibe. One of those is literally always on, but I'll let the listeners guess which one. The past couple of years I've had three delay pedals to put on top – a Stone Deaf Syncopy and two Boss DDs. Pretty basic stuff, but one of the two Boss pedals serves as a looper exclusively. Emil has an alien cockpit of cool pedals and I would only insult it by trying to describe it.
How would you describe your sound?
Frederik Denning: On 'Wildfire' we went for a very raw sound and asked local punk-legend Per Buhl Acs to mix it. 'Wildfire' is a pretty energetic record and we wanted the sound and production to reflect that. Per did a great job nailing that sound really well, and changing things up to keep it fresh is integral to us as a group. For the early stuff – what we like to refer to as the Anaconda Trilogy – the sound was very classic heavy psych rock. On 'Another Shape Of Psychedelic Music' and 'Changing Shapes', our sound is more open and obviously has a different dynamic range because of the sax. We'll keep changing it up, and hopefully that's what keeps it interesting for people to listen to as well.
I truly enjoy each and every album that was released via El Paraiso Records. Would it be possible to pick your favourite from the bunch?
Frederik Denning: For me that's a very easy choice. 'Another Shape of Psychedelic Music' was basically the record I had dreamt of making since we started the band, three guys who could hardly play together, 10 years ago. At that point, if you had played 'Another Shape' to me, and told me that'd be the band in ten years, I would have thought you were joking. It sounds like a cliché, but to me it's unbelievable how far we've come. Honestly, I think it would be unbelievable to most people who listened to the band 10 years ago. Anyway, when we made 'Another Shape of Psychedelic Music', I just felt like we reached our final form. I think we found our sound, and to me, this record was a gigantic leap compared to the previous stuff (which I still like just to be clear). So yeah, there's really no doubt in my mind.
Rasmus Cleve Christensen: Yeah, 'Another Shape of Psychedelic Music' definitely feels like the moment we made something truly original and made our mark in the music world.
Rasmus Cleve Christensen: But, if you mean albums by other artists on El Paraiso, I haven't really listened to as many of them as I would've liked to. But I've probably put on Papir's 'III' and Jakob Skøtt's 'All The Colours of the Dust' more than any others.
I'm not very familiar with the very early material. Would you like to share some words about the formation of the band and how it evolved to what it is today.
Frederik Denning: The band was formed when I wrote on an internet message board called svingninger.dk if anybody would be interested in playing some music (I likely used words like "noise" and "impro"). Emil (whom I already knew from the Copenhagen music scene) answered me, and Kasper and I had been playing together in other bands forever at that point. So imagine this: Frederik, never having played the drums before, playing a borrowed kit. Emil, a hopeless guitarist playing on really shitty equipment. And then Kasper, the only guy who could actually play, lugging his guitar and amp in the bus (every time we rehearsed!). The three of us in a cellar trying to make something remotely close to listenable. To anyone considering trying to find a copy of the old CD-R, just a heads up: For your own sake, don't. Later, we made a couple of tapes, which I actually think hold up pretty well today. Especially the one on Golem Tapes has this unique eerie sound that we've never really done before or since that specific day it was recorded. After a couple of years mucking about, we decided to actually try to become a good band, and asked Rasmus 'Cleaver' Christensen to join on bass. I knew Rasmus through our "Magic The Gathering and jazz" group, so obviously, also a huge nerd. Fit right in. After a year or so, we recorded 'Ouroborus' and I guess you probably know the rest.
"Improvisation continues to be the absolute core of Mythic Sunship"
Is your material set in stone by the time you record, or is it an ever-evolving process? How important is improvisation in the band?
Frederik Denning: When we recorded the first 4 albums everything was basically 100% improvised. Someone would call out a key, and then someone would start playing and the rest would just sort of follow along. For the recent recording session in Stockholm this changed a bit. Though there are still examples of tracks that are 100% improvised, you'll also find more composed pieces from this session. Saying composed, we're talking riffs and parts. The rest is still completely improvised. To explain this process, we might set out with a defined part A and B. What we play in part A and B is dictated by say, a composed riff or beat, but everyone not maintaining that steady groove is basically still improvising, and there might not even be an already agreed upon way of getting from one part to the next. So improvisation continues to be the absolute core of Mythic Sunship, we just went in a direction where the music is probably 90% rather than 100% improvised. To me, there's no doubt that it has evolved our music in a positive way. It's more dynamic, and the tracks are more varied.
Let's end this interview with some of your favourite albums. Have you found something new lately you would like to recommend to our readers?
Rasmus Cleve Christensen: I think we share a lot of favorite classic albums with many of your readers. I've very much been digging into the local scene here in Copenhagen lately and definitely encourage people to check out these recent albums by Danish artists and bands: Køs – 'An Uncaught Bird' for some atmospheric semi-electronic twilight zone jazz stuff; Clarissa Connelly – 'The Voyager' for some synthetic folk music about Earth, Life, Death and those kinds of things; and ML Buch – 'Skinned' for some dreamy, well-crafted guitar pop.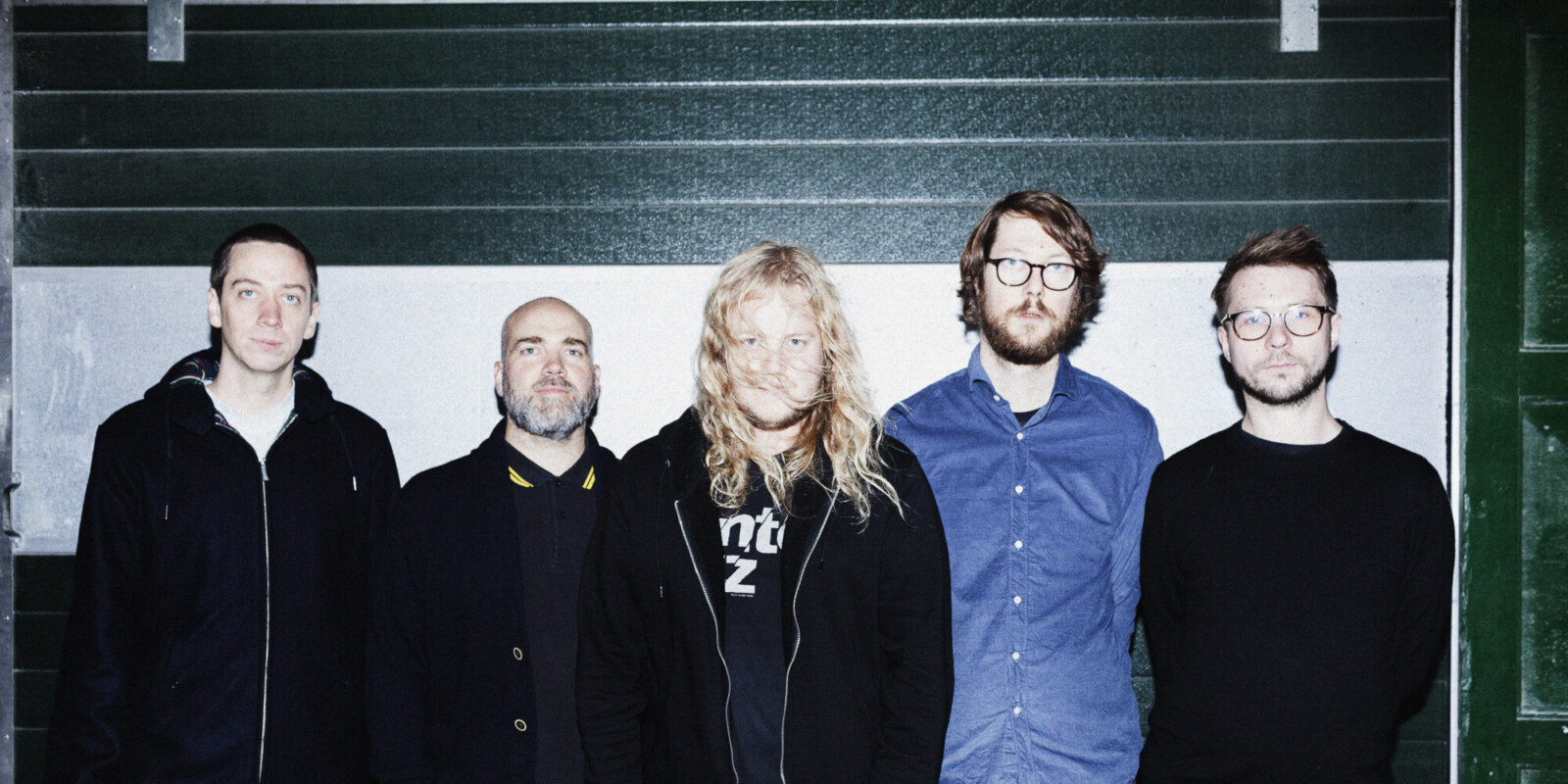 Thank you. Last word is yours.
Rasmus Cleve Christensen: These are truly strange times. Much of the soul and spirit has been sucked out of music with lockdowns all over preventing music from being LIVE. Stay strong out there. Live music will be part of our lives again. Take care of each other.
Klemen Breznikar
---
Mythic Sunship Facebook / Instagram / Bandcamp
Tee Pee Records Official Website / Facebook / Instagram / Twitter / Bandcamp