Cannabis India | Obscure German Prog Rock | Interview
Cannabis India was founded in 1971 in the region of Düsseldorf. The band was influenced by The Nice and later on by Emerson, Lake & Palmer. Their organ-player Oliver Petry studied piano from the early age. Together with drummer Rüdiger Braune and bassist Dirk Fleck, Cannabis India represented technically uncompromised progressive rock.
---
"The audience went wild for our music"
Would you like to talk a bit about your background? Where and when did you grow up? Was music a big part of your family life?
Oliver Petry: I grew up in Cologne and Wuppertal in the mid-50s. My mother sang in the opera and in the church choir when she was younger, my father played the accordion and the piano from time to time.
My parents owned a lot of jazz records and so my first encounter with music, apart from the usual lullabies my mother sang me to fall asleep, was jazz. I can still remember the 'Tiger Rag' by Satchmo and records by Lionel Hampton, Erroll Garner and Duke Ellington. This style of music fascinated me and has remained so until today.
Were you part of any bands before forming Cannabis India?
Cannabis India was born out of the Top 40 cover band 'The Futures'. They were looking for a singer and after I sang 'Yer Blues' by the Beatles and 'Child in Time' by Deep Purple at an audition, I joined the band. They had an organist who unfortunately couldn't really play well and so over time I also took over the part of the organist. Some members left the band for various reasons and in the end there were only three of us. Since I had started composing my own songs relatively early after many years of classical piano training, we decided to change our name to Cannabis India and only play our own material.
"The local narcotics squad eyed us suspiciously, much to our amusement."
The name was quite something for the times. Did you travel to India and were inspired by it?
No, neither of us had ever been to India. I had read an article about Cannabis Indica in one of my mother's women's magazines and thought it would be a cool name for a band. However, I had overlooked the 'c' in Indica and so it became Cannabis India. Nevertheless, the local narcotics squad eyed us suspiciously, much to our amusement.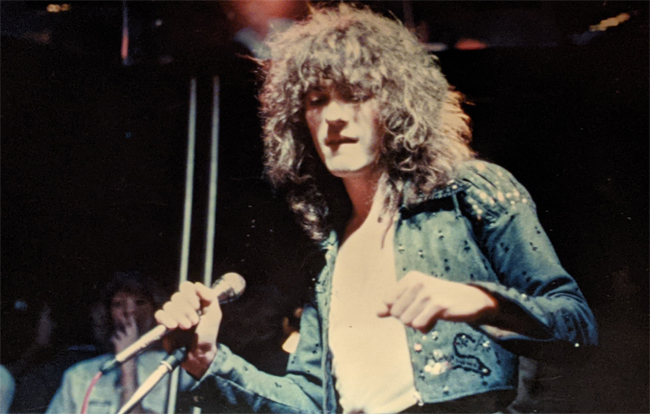 What influenced the band's sound?
Bands like Ekseption, Emerson, Lake & Palmer, Gentle Giant, and Uriah Heep were an important inspiration for a band with drums, bass and organ. Rüdiger Braune was actually a rhythm guitarist in 'The Futures' and then switched to drums. Dirk Fleck sometimes cursed, because it wasn't always easy for him to play the bass lines that I had composed on the piano. All in all, my compositions at that time were a melange of many influences, from the Beatles to the established prog rock bands.
What's the story behind 'SWF Session 1973'?
Our manager, the former organist, sent out many tapes with recordings from the rehearsal room to all kinds of radio stations and promoters. As a result, we received an invitation from the SWR Popshop. After seeing the film Clockwork Orange by Kubrick, I was thrilled by the soundtrack and decided to adapt Beethoven's ninth symphony for our band. The editor in charge at SWR must have liked that.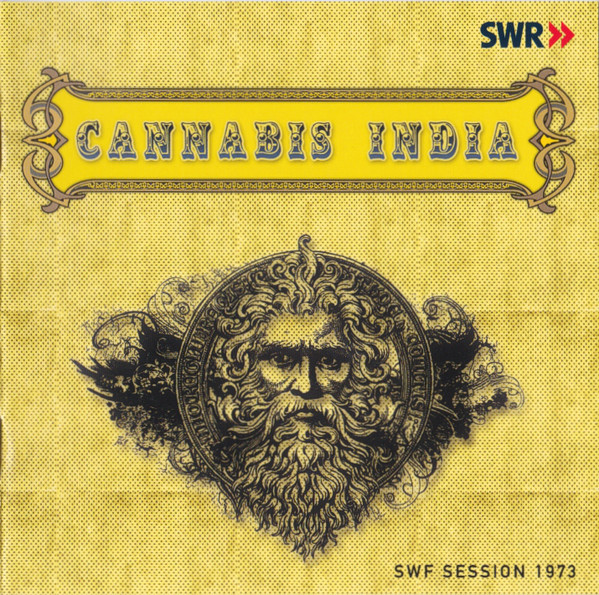 How come you never recorded an album?
I can't for the life of me remember exactly when the band broke up, maybe 1973 or 74. In any case, we only had our music in mind, live performances were important to us and getting a record deal was not an issue. All I can say is that we never tried to get one. In 1977, Rüdiger, Dirk and I met again in the band of former Kraftwerk member Eberhard Kranemann, 'Fritz Müller Rock', and recorded an album in Conny Plank's studio in Wolperath, but that's another story.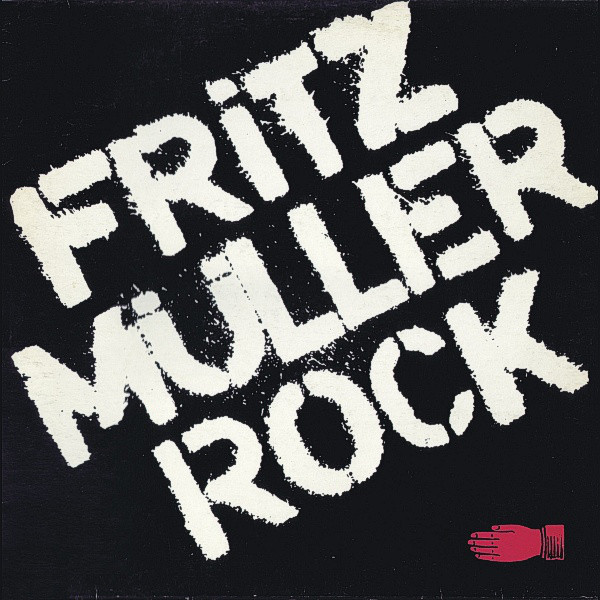 Is there any unreleased material from that period of time?
Not as I know so far. Maybe there are still some tape recordings from that time gathering in attics or damp cellars, who knows?
Longhair Music issued the SWF Session in 2009.
Yep, one day I received an e-mail from the lawyer Manfred Steinheuer asking me if I had played with the band Cannabis India. All sorts of things went through my head, what did a lawyer want from me? I called him and the very friendly man explained to me that he had the authorization to search the SWR sessions for more or less unknown bands. Together with a friend, Serge Bloch, he published several SWR Sessions on the label Longhair Music and asked me if I would agree to a release.
How many years was the band active? Where all did you play and what were some of the bands you shared stages with?
I think Cannabis India were active from 1971 to 1974-75. After that we parted ways and we met again in 1977 in the band Fritz Müller Rock for the recording of the longplayer and some gigs.
Empire was another band I joined in for a while.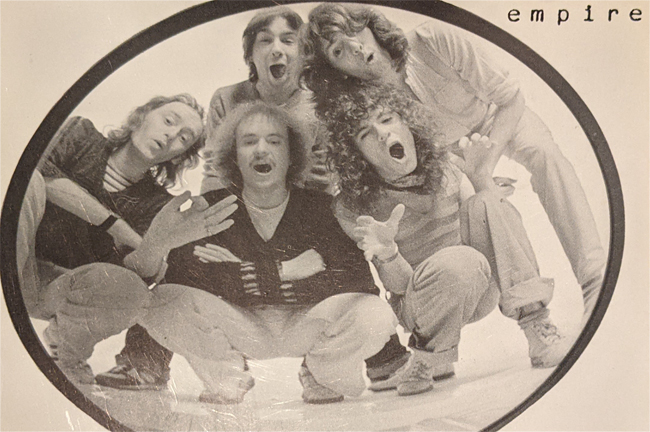 I did a couple of studio jobs here and there and recorded an EP with the English singer Tina Charles in the mid80s, which was unfortunately never released. Then I turned to other things and didn't make music again until the early 2000s. Thanks to digital technology, it's no problem to implement my current musical ideas and publish them on SoundCloud and YouTube.
I work with the DAW Studio One Professional and currently have a collaboration with an American bass player.
What can you tell me about Empire?
Empire, this band was recording in my favorite studio in Wuppertal and spontaneously asked me if I would like to join them as a singer. In 1981 we released an album and had a number of gigs, for example as support band for the German band 'Lake'. After Lake invited us to join their upcoming German tour, but was turned down by our record label for reasons I still don't understand, I left the band in frustration. Also I wasn't very happy with the work of the mixing-engineer of the album, the rough mix of the record sessions sounded far better than the final mixes. Anyway, we had some good gigs and stole the show from Accept as the opening band. The astonished faces of Accept I will never forget….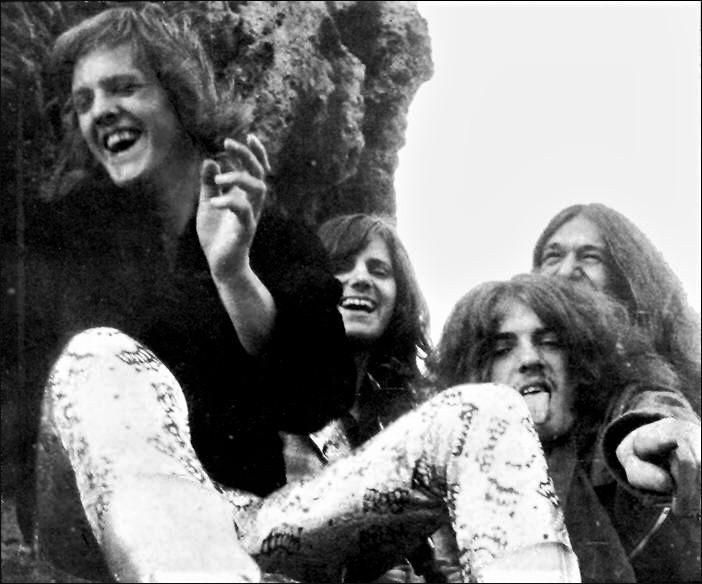 Looking back, what was the highlight of your time in the band? Which songs are you most proud of? Where and when was your most memorable gig?
We had a live gig at the big IFA in Berlin in the early 70s. Before us Udo Jürgens performed and after us Insterburg & Co., two very popular artists at that time in Germany. The night before we had a gig in the Ruhr area with the Dutch band Earth & Fire and drove all night in our little tour bus to Berlin. It felt like we were standing next to ourselves several times. But the gig itself was probably one of the best we've ever done, the audience went wild for our music.
Furthermore we had a gig somewhere in a club in a small village. The owner had forgotten to put up posters and advertise because he got the date wrong. There were maybe only 10 people and the staff there, but we still played our set. After several encores, the owner gave us a magnum bottle of champagne, which we all finished together in no time. Our bass player was so drunk that he fell down a flight of stairs and hurt his foot badly. Anyway, as pissed as he was he didn't feel it until the next day….
From the recordings I like 'Hand Of The King' and 'Beethoven's 9th' the most. I don't think, that I can play that fast today, without rehearsing quite a while….
Klemen Breznikar
---
Longhair Music Official Website
All photo materials are copyrighted by their respective copyright owners, and are subject to use for INFORMATIONAL PURPOSES ONLY!