A conversation with Gary Wilson about lucky breaks, Endicott, and pet ducks
Gary Wilson started writing avantgarde classical music at 13 years old in his hometown of Endicott, New York, which he says he'll always have in his heart and soul. "I was playing cello and string bass in the local school ensembles. This led me to the music of Composer John Cage and the avantgarde. Mr. Cage had a big influence on me."
---
"You always want to irritate your audience in some way"
This was perhaps the first great stroke of luck in Wilson's long career as a self-made artist of unconventional music, in the course of which, he's covered new wave, rock funk, free jazz, lounge, and experimental styles. His 1970s concert performances "included cellophane, duct tape, bed sheets, fake blood, flour, and milk." Often these early performances would have their electricity cut to encourage Wilson off the stage. After moving west to California in 1978, encouraged to seek a record deal after receiving a small amount of radio play in Endicott, Wilson recorded three singles, 'In the Midnight Hour/When I Spoke of Love' (1978), the 'Forgotten Lovers' E.P. (1979) and 'Invasion of Privacy' (1980). The Residents sent fan mail, but mainstream commercial success eluded him.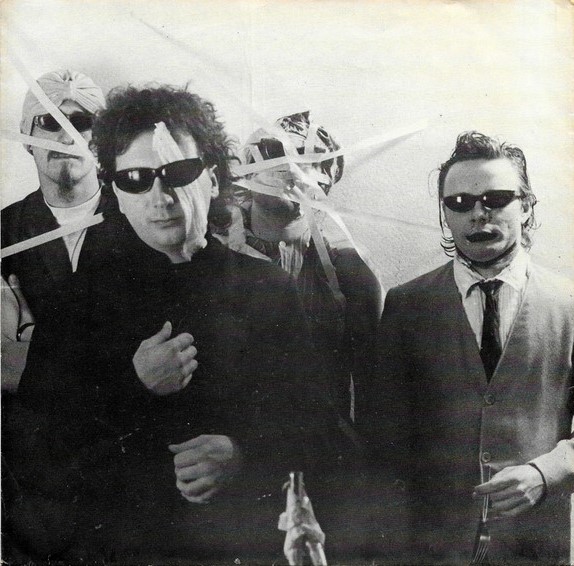 Young Wilson's early interest in the paragon of musical abstraction was to be rewarded by an influential audience with the master as a teen. Wilson received the important advisement from Cage during this visit that you always want to irritate your audience in some way. He also confided that he himself had never succeeded economically until age fifty, which Wilson says always stuck with him for some reason in Michael Wolk's film You Think You Really Know Me: The Gary Wilson Story (2005).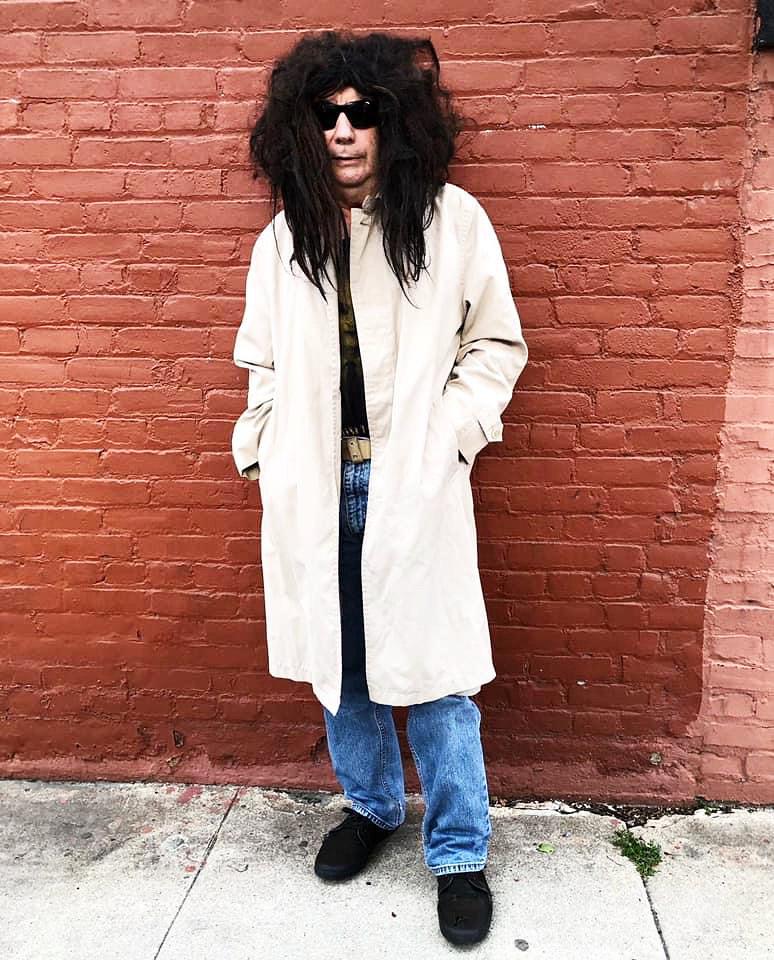 "I was already playing cello and string bass with the school orchestra / chamber ensemble. Also one year with the New York State Youth Orchestra. My cello teacher Mrs. Schafferand her students would occasionally perform my avant-garde music for after school shows in the school auditorium. She was familiar with my music, and in 1969, when I was 15 years old, she suggested I reach out to John Cage, who was already my hero. I went to our local post office and searched through a Manhattan telephone book for Cage's telephone number. There were a lot of people named John Cage in Manhattan. I finally got the right John Cage phone number and he gave me an address to send my musical scores to. Two weeks later I called Mr. Cage and he invited me to his house in Haverstraw, New York."
Gary Wilson went to Albert Grossman's Bearsville Studios in Woodstock, NY in 1976, well-known host to sessions by Bob Dylan, R.E.M., Patti Smith, The Rolling Stones and other notables, to record versions of '6.4 = Make Out', 'Chromium Bitch', 'Groovy Girls', and 'I Want To Lose Control'. In a gesture symbolic of his love for his super-hometown of Endicott, which remains central in his pop landscape despite his relocation to San Diego, California in 1978, Wilson finished recording, 'You Think You Really Know Me', his first album, in his parents' basement, sometimes solo and at other times accompanied by a backing band called The Blind Dates—"I'm good friends with like-minded musicians. We have a good time." He pressed, distributed, funded and released the album himself, pressing 300 copies in 1977 and a further 300 in 1979, two of which he still has.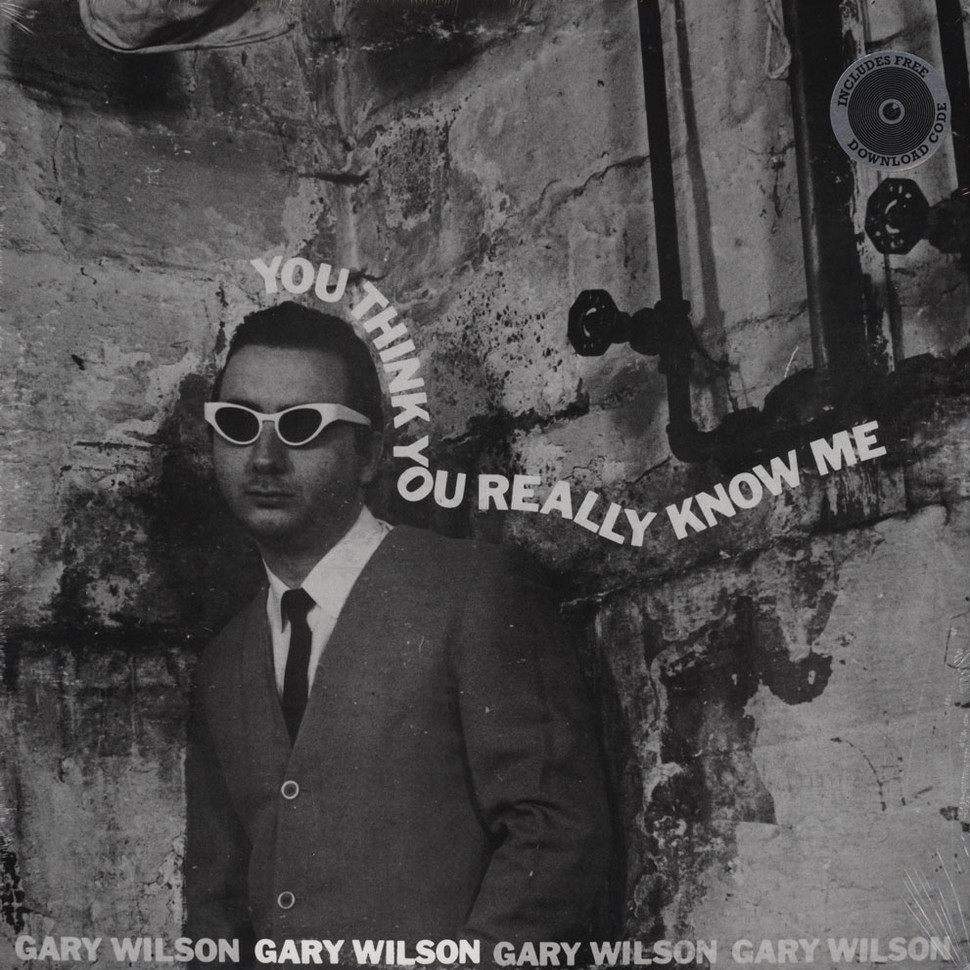 Wilson's last show before falling out of public currency for a number of years took place at CBGBs circa 1980. In 1991, Cry Baby Records re-released the album, pressing about 1000 copies. Beck gave him a shout out in 1997 on his record 'Where It's At', but Wilson's wild years seemed over. Formerly singled out as the guy you wanted at your party to do the thing no one else would, and for walking pet ducks around Endicott of a morning—"When I was in grammar school the local department stores sold baby ducks and chickens for Easter. Not to eat but as pets. I had a few pet ducks growing up. Some passed away. Some were given away to neighbors that had more land. Ducks remind me of little dinosaurs."—and began settling into distinguished mediocrity, when fortune took another turn.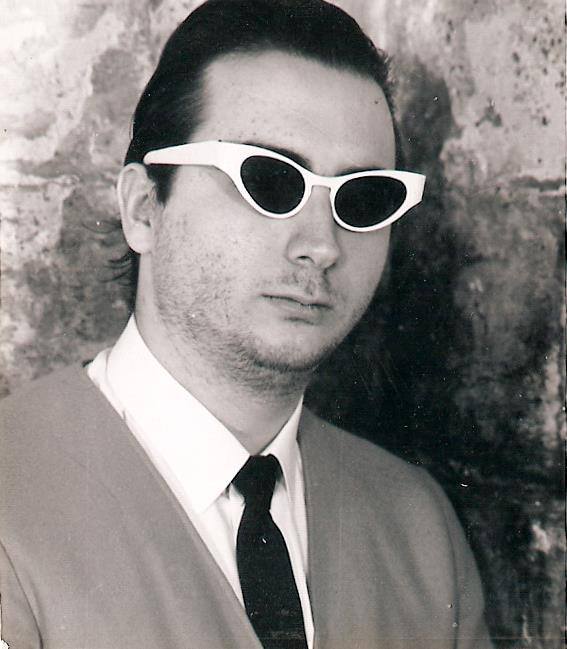 "Many wonderful things have happened to me since 2002. I call 2002 the year of my resurrection. I was working a late night, minimum wage job when my good friend from Endicott Vince Rossi called me at work. He mentioned a New York label (Motel Records) wanted to reissue my 1977 self-released album 'You Think You Really Know Me'. I said sure, not thinking much would come of it. Then everything changed in my life. That's when writer Neil Strauss wrote the article about me in The New York Times. Next thing all the big city newspapers started writing articles about me and my album. A real magical time. Questlove inviting me to come on the Jimmy Fallon show. Michael Wolk's documentary premiering at Lincoln Center. Being included in the MET's annual fashion gala (Chaos: Punk To Couture). Earl Sweatshirt inviting me to appear with him on the Jimmy Kimmel show. Peanut Butter Wolf and Stones Throw Records signing me to their label and including me in the Stones Throw Records documentary Our Vinyl Weighs A Ton. And I was recently included in the 'Other Music' documentary."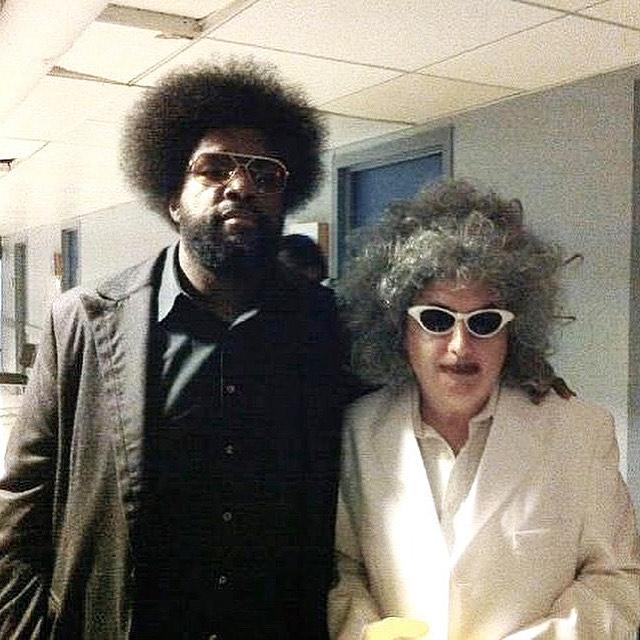 The music on 'You Think You Really Know Me' has a quality of unaffected sincerity that reminds me partly-almost of the early Modern Lovers, but the sound is nothing like, incorporating elements of smoothness and soul and self-congratulatory excited barks a la Michael Jackson (I'm thinking of 'You Keep on Looking') but nothing at all like him either, in fact far more like Alan Vega during and post Suicide with a seemlier voice shouting, "Hey!" and rhapsodizing, "Whoooo!" between the verses. When asked to name the three or four biggest influences on his suigeneris style, and what makes them top ranking, Wilson answers like this: "Had a chance to audition (playing guitar) for Jonathan Richman at one of his shows in the early 1980s. My father was a musician so I was brought up in that world. Dion. At 10 years old, I wanted to be like Dion ('Runaround Sue'). When I was 10 years old (1963) and in grammar school my mother would curl my hair similar to the teen idols at that time (Dion, Fabian, Bobby Rydell, etc."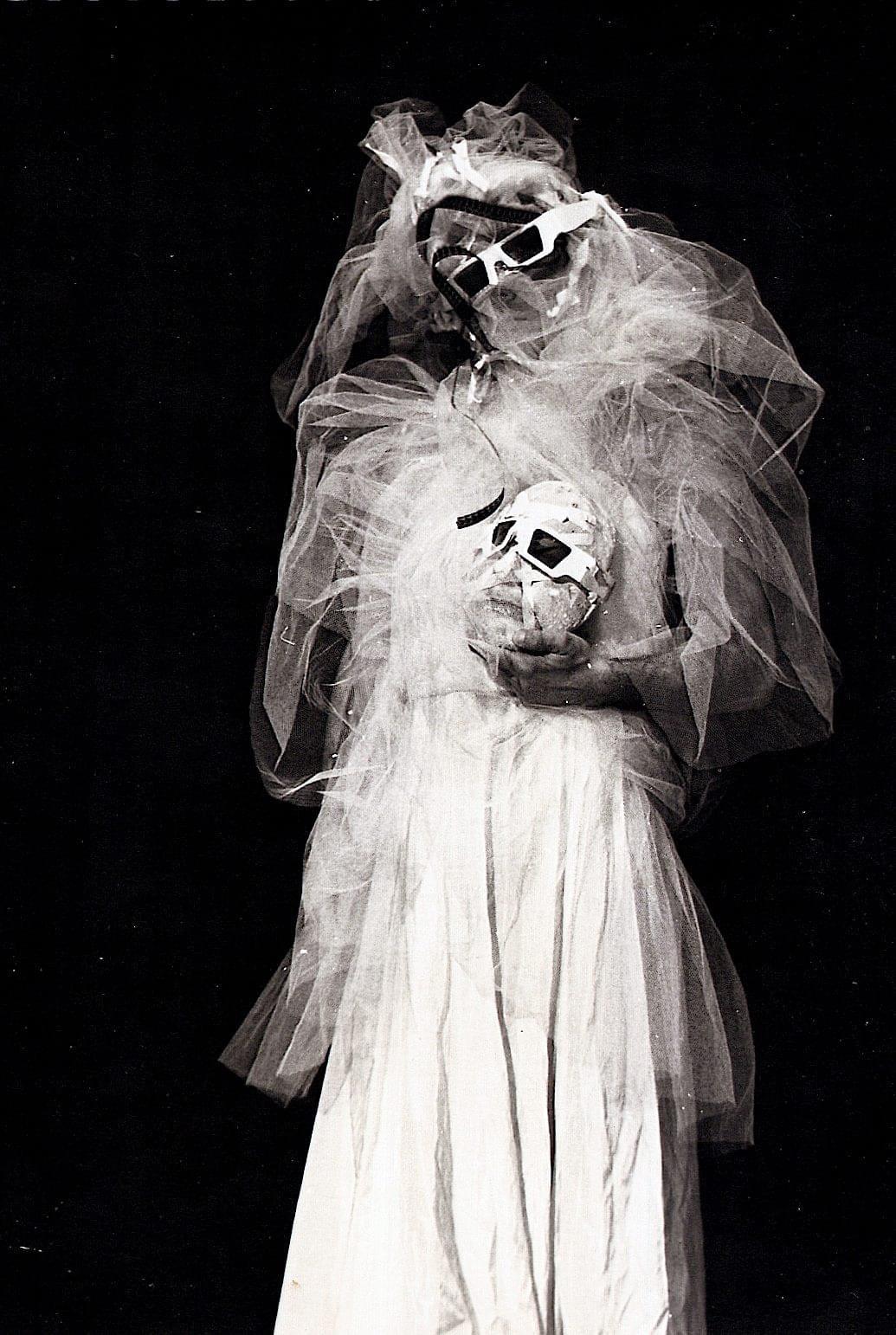 Wilson released an album called 'Tormented' in 2020, featuring instant classics like 'The Sin-Eater', 'Gary Lives in the Twilight Zone' and 'You Looked Cool in Outer Space', plus a few referencing Endicott memories.
The way Wilson romanticizes and mythologizes Endicott in songs like 'The King of Endicott,' 'Electric Endicott,' and 'She Makes me Think of Endicott' is a beautiful testament in rock and roll language to the way a teenager's hometown personifies life itself and everything in it as life's first playing field. "I moved to San Diego in 1978," he says. "Winters here are pleasant. I hadn't been back to my hometown of Endicott for over 25 years.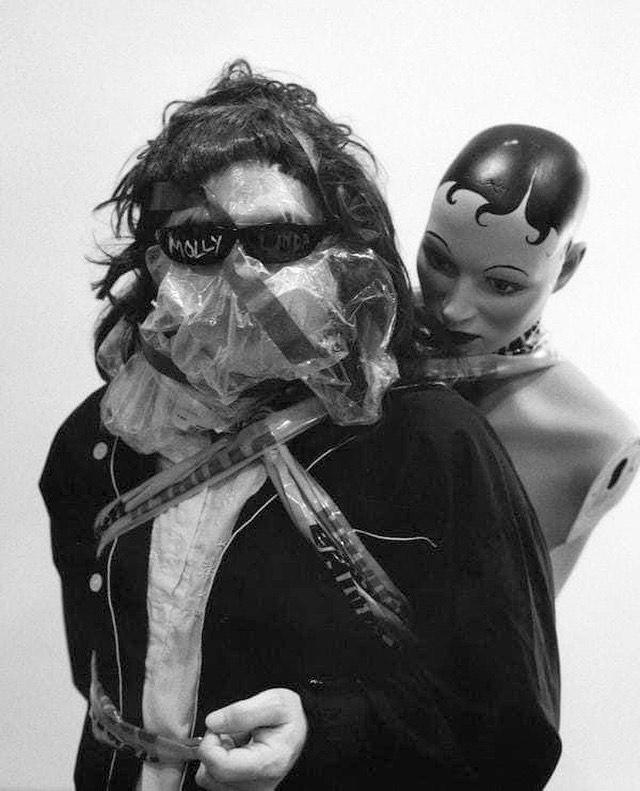 When the Motel Records reissue was coming out in 2002, director Michael Wolk was making his Gary Wilson documentary. He brought me back to my hometown of Endicott in 2002 for two concerts at the local theater turned performing arts center. Michael Wolk threw a big party for me in the basement of the theater after the show. A lot of people from my past showed up for the party. It was fantastic. Put my band The Blind Dates together and played shows around San Diego. At that time most of the local cool bands and press didn't like my band. This was before my resurrection and 2002 reissue of 'You Think You Really Know Me'. Now things have changed for the better. Winters here are pleasant. I always remind myself that what I am doing now (with records and concerts) is what I dreamed of doing when I was a young teenager. And the best part of this musical adventure and resurrection is that the audience and critics likes my music. What more could I ask for?"
The story of Wilson's misplacement and relocation in the musical ranking may have been foretold in the preamble to his meeting with John Cage. "My mother drove me from Endicott, New York to Haverstraw, New York to meet with Cage. When my mother and I arrived in Haverstraw we became lost in the wooded area. We stopped at a local general store and I called Cage and told him we were lost and couldn't find his house. Mr. Cage drove down in his car to the small store and picked me up and drove me to his house. My mother waited at the store. As we drove to John Cage's home we talked of different things and music. I was 19 years old when my mother passed away. I was close to my mother. I read a few books about the afterlife and I bought the book Seth Speaks, which brought some comfort to me during my mother's passing. I didn't contact my mother but I hope I see her again when it's my time. When we arrived at Cage's home I noticed how sparse the furnishings were. For the next several hours John Cage and I went over my scores with Cage correcting some of my notation. Twenty something year's later John Cage came to UCSD for a series of shows at the San Diego college. At that time my girlfriend Bernadette Allen was a grad student at UCSD. I managed to meet up with John Cage at the college and asked if he remembered me from twenty something years ago. He said he did and I gave him a copy of 'You Think You Really Know Me' and told him he inspired me to record this album.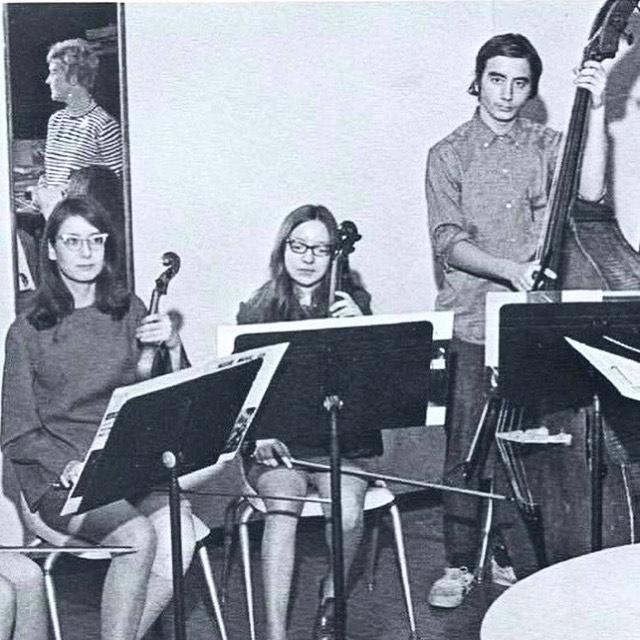 Here's a photo of me as a teenager in our local high school chamber ensemble."
Zack Kopp
---
Gary Wilson Facebook / Instagram / Twitter