Skin Alley | Interview
Skin Alley were a British progressive rock band founded by Thomas Crimble and Alvin Pope in the autumn of 1968. The original lineup consisted of Crimble on bass guitar and vocals, Pope on drums, Max Taylor on guitar, and Jeremy Sagar on lead vocals. Taylor and Sagar left early in 1969, and were replaced by Krzysztof Henryk Juszkiewicz on Hammond organ and Bob James on saxophone, flute, guitar and vocals.
---
There's a brand new book about Skin Alley out, 'Skin Alley And Beyond' by Krzysztof Henryk Juszkiewicz (Wisdom Twins Books). In this remarkable book, Krzysztof Henryk Juszkiewicz looks back on his life, reflecting on both his musical adventures through the years, and the origins of his family, who came to the UK from Poland after the conclusion of World War II. Along the way we learn of his part in early 70s prog rock band Skin Alley; their ups and downs, highs and lows, the making of their albums, and such memorable occasions as playing the first Glastonbury and even jamming on stage with Jimi Hendrix. We are also given a glimpse into Krzysztof's brushes with the likes of Hawkwind, Rik Mayall, Nigel Planer and the Comic Strip gang, Tracey Ullman and Shakin' Stevens.
"This was the height of 'alternative' cultures and even lifestyles."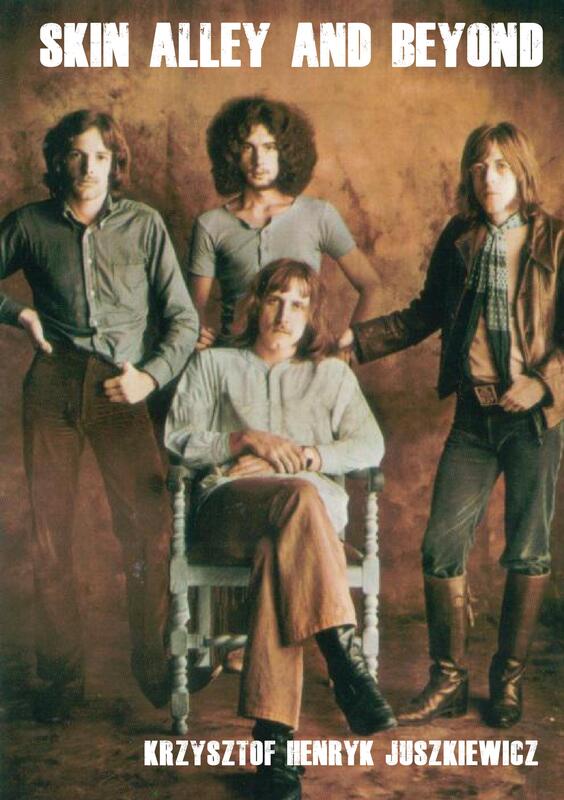 Interview with Krzysztof Henryk Juszkiewicz
Where and when did you grow up? Was music a big part of your family life?
Krzysztof Henryk Juszkiewicz: I was born in 1947 in a Polish Army hospital in Herefordshire in England. When the Polish Army was demobilised in 1949 we were re-settled in Redditch, a small town in Worcestershire. All of my early life took place in a tightly knit Polish community. At this stage we were still classified as refugees. Music has always played a large part in the life of Polish communities, mainly as a link to our culture and traditions. In our family, music would always be included in family and community events, mostly through singing traditional and patriotic songs.
When did you begin playing music? What was your first instrument? Who were your major influences?
At an early age, 6 or 7, I began playing the piano and the accordion, and when I was 7 I also began formal piano lessons. These continued right through to my late teens. Alongside this I also involved myself in performing Polish folk music for dancing, and in a folk-singing group.
At about the age of 13 I discovered the 'Blues'. In those days a not very well- known format. I taught myself as well as I could to play the blues on the piano and I was always fascinated by elements of live improvisation. By the early 1960's many young musicians in the UK were listening to and playing various forms of electric blues and this led to the development of many of the famous groups appearing at this time. It could be said that the Blues became the foundation for many of the groups which subsequently became successful on the world stage.
I do remember listening to New Orleans Jazz but also to singers such as Bessie Smith, Ma Rainey, and later on to Billie Holiday. Leadbelly and Sonny Terry with Brownie McGhee, Sonny Boy Williamson, and a host of others. Then came the Chicago Blues with Howlin' Wolf, The Paul Butterfield Band, B.B. King and the others Kings' et cetera. By the mid-sixties most British bands owed their inspiration to these giants of music. My first encounter with live British blues/jazz was when I saw the Graham Bond band playing live. This blew my mind so much that I recognised that this was a kind of music making that I would like to be involved in.
Were you in any other bands before forming Skin Alley?
To put the record straight, I was not involved in the 'forming' of Skin Alley. Skin Alley was formed in late 1968 by Thomas Crimble, Giles Pope and Max Taylor. These original members recruited me in March 1969 and this was when the band began to compose a live set and started to do gigs. Max soon left the band and we managed to lure Bob James down from Redditch to play Guitar, Sax and Flute.
The first band I played in during the mid-sixties in Redditch was with Bob James. We then both ended up playing in Redditch's top band, 'The Chances Are'. Bob's brother was a close buddy of John Bonham and though we knew each other, we never actually played together. I am of course referring to the drummer of Led Zeppelin. Anyway, the final break-up of the 'Chances Are' in 1968 motivated my move down to London.
I arrived in London at the end of September, and by a quite outrageous coincidence the very first day there, in the street, I physically bumped into a singer who had worked with us in Redditch. He asked me to join their band which he had formed with the guitarist Mick Strode who had just finished working with Robert Plant's Band of Joy. And thus my career as a musician in London began.
This band was called Pendulum, and we rehearsed for a couple of weeks and immediately started doing gigs on the Club/College circuit. In December we recruited a bass player, Ian Patterson who then, when we broke up at the end of February, changed his name to Ian Hunter and became the lead singer in 'Mott the Hoople'. On the break-up of this band, I was almost immediately recruited by Skin Alley.
Can you elaborate on the formation of the Skin Alley?
Giles Pope, Thomas Crimble, Max Taylor and Richard Thomas had all known each other from their school days. When Giles and Max shared a flat in London, Thomas was a frequent visitor. They had been making music together and in London they organised rehearsals for the band they were forming. Richard Thomas at this time was the 'social secretary' at Kent University and he engaged them for their first proper gig at the Uni. sometime in the spring of 1968.
In late 1968 Giles and Thomas moved into a flat just off the Portobello Road and set up one room as a rehearsal facility. With Max on guitar they began to get a set of original music together at which point they recruited me on Hammond organ in early March 1969.
That summer, Richard Thomas arrived after completing his time at University. He immediately assumed the role of manager and, with another old buddy Douglas Smith, began the formation of Clearwater Productions. These events in turn led to the launch of Skin Alley onto the musical scene. Max Taylor soon left the band and was then also involved in the creation of Clearwater Productions. Bob James then joined us, thus completing the first fully recognisable version of Skin Alley.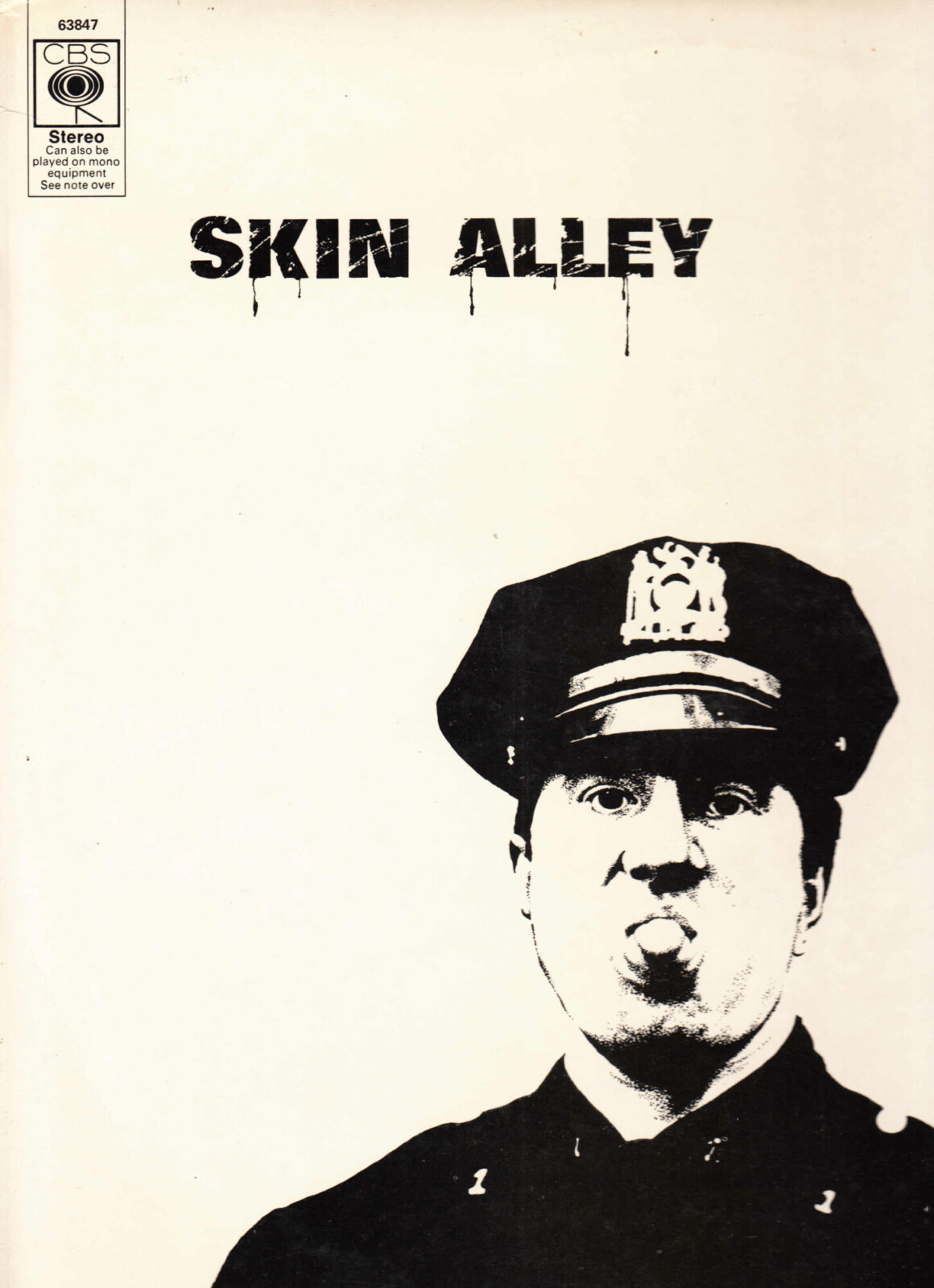 How did you decide to use the name "Skin Alley"?
Giles tells me that during a long car journey they had a discussion on the topic of finding a name for the band. They hit upon the idea that "Alley" was a good symbol for the down and out blues world and subsequently "Skin" also had connotations of poverty, being close to the word "Skint" which also means being lacking in money. Since then there have been suggestions that "Skins" are also slang for cigarette papers used for rolling joints. An artist friend of mine, David Oxtoby, also came up with a brilliant album design consisting of thousands of women's breasts forming an alleyway. This design was immediately banned by our record company CBS, after all this was still 1969!
"Jimi Hendrix jammed with us [Skin Alley] at the Speakeasy"
What sort of venues did you play early on? Where were they located?
We were lucky to be playing at a time when there seemed to be "rock" venues almost everywhere. Most towns and cities had some kind of music venue, often in the large 'functions rooms' of the larger public houses. Also, every University and College seemed to be putting on live music shows and these were often the best paid gigs.

In London there was also a network of rather seedy late-night drinking and gambling venues which did not pay very much, but there were plenty of them. These included The Speakeasy, Blaise's, the Pheasantry, the Revolution, The Bag 'o Nails and other the suchlike. For example, Jimi Hendrix jammed with us at the Speakeasy (unfortunately shortly before he died) and he also used to play at the 'Bag of Nails'. There were also the 'Marquee ',the 'Hundred Club' and the 'Flamingo' which had been permanent music venues from the mid-sixties onwards.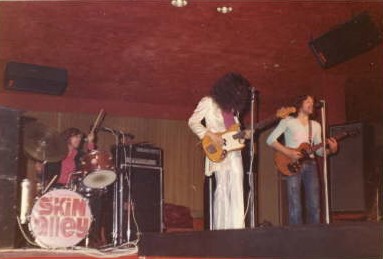 The summers were mostly filled with music 'festivals'. These varied in proportions from 'the back of a lorry' in a field, to the very large festivals such as Bath, Lincoln and the Isle of Wight. One such was 'Glastonbury Fayre' which we did in 1971 and which consisted of a few hundred hippies in a cow-meadow with a Pyramid stage, all overlooked by 'Glastonbury Tor' in the distance. Coincidentally we also played at the first Roskilde Festival in Denmark and the first Ragnarock in Norway.
"We basically just recorded our 'live' set"
How did you get signed to CBS? How many copies were originally pressed?
CBS was the British branch of Columbia Records in the USA. In my view, the Americans never really understood the 'alternative' or even 'underground' music trends in the UK. They could see that there was money to be made so they delegated their head of A and R in London to sign up any 'underground' music acts they could find. Our new manager Richard Thomas quickly swooped and got Skin Alley and Trees signed. And so, in the autumn of 1969 we were recording our first album. This was recorded in their own four track studio in Oxford Street and they engaged Dick Taylor of the 'Pretty Things' to produce it. It was pretty straight forward to record as we basically just recorded our 'live' set, packaged it, and off it went.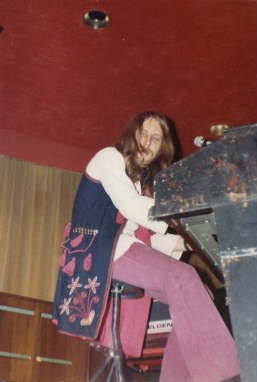 We were very lucky as at the same time Columbia devised a 'sampler' album featuring all of their legendary American acts, and a track from our album was included amongst this glittering array of super talent. Our track…'Living in Sin' was thus included on a worldwide bestselling album, 'Fill Your Head with Rock'.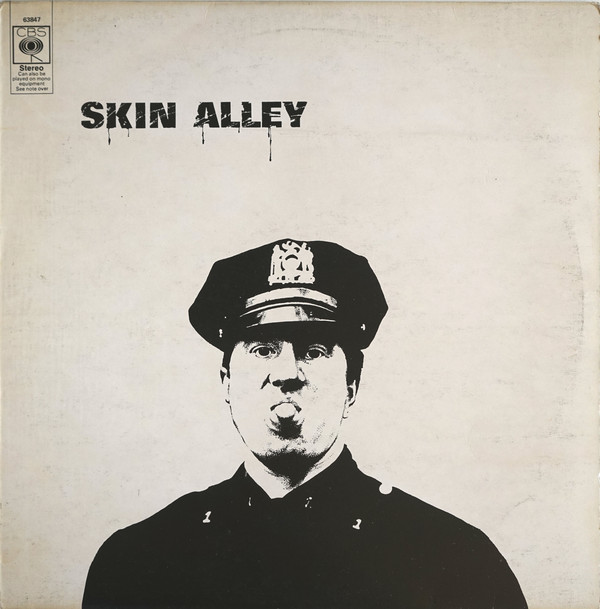 You were managed by the Notting Hill based management company "Clearwater" whose roster included Hawkwind, Trees, High Tide, Cochise, Bubastis, Camel and Arthur Brown. Did you play a lot of gigs with the mentioned bands? Any crazy stories from the gigs?
Although all of these aforementioned bands played on the same gig 'circuit', it was very rare for us to be on the same gig together. The few I do remember include a gig with High Tide at a London college. I remember being knocked out by Simon House's amazing violin playing, he managed to make it sound like a demented lead guitar.
We did a few gigs with Hawkwind. These included their very first gig at All Saint's Hall in Notting Hill in which they launched themselves as 'Hawkwind Zoo'. Doug Smith then took over their management and got them a record deal. I think they are still going!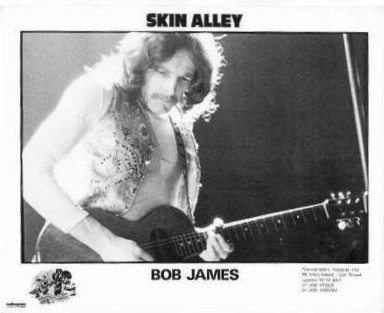 Hawkwind gigs were always characterised by an element of total anarchy. This was years before Punk and the 'Sex Pistols'. They then went onto a sort of drug induced 'space' trip adventure and became pretty famous after their single 'Silver Machine' literally 'took off'. I also remember doing a gig at a very high-class girls boarding school when Terry Ollis, their drummer ended up playing totally naked…great times!
You also played Le Bourget late '69, a huge festival in France.
This also was an amazing unique event. The organisers had managed to lure some amazing bands to come and play at a festival staged inside a huge aircraft hangar at Le Bourget airport. The bands I remember most were Pink Floyd, Ginger Baker's Air Force, Daddy Longlegs, our band, Hawkwind and a few others I do not recall. Most of the bands had flown over from the UK in old battered planes taking off from an airfield in deepest Kent, and we were all housed on the upper floors of the Paris Hilton hotel. I vividly remember the absolute anarchy reigning in the foyer of the Paris Hilton with hippy musicians holding impromptu jam sessions and plenty of substances circulating around.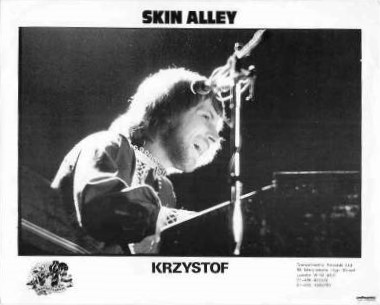 This was at the time when we had almost finished recording our second album. Our set went reasonably well until, near the end, my Hammond broke down, I had been playing trumpet on our album and I remember doing our last couple of numbers just playing trumpet. I just about knew how to find the notes on the trumpet and managed to improvise spontaneous and random additions to our songs. "Phew"… I managed to get away with it, and the set was well received. Afterwards, a rather spaced-out member of the audience confronted me and said "Wow, man, have you been listening to Miles Davis?"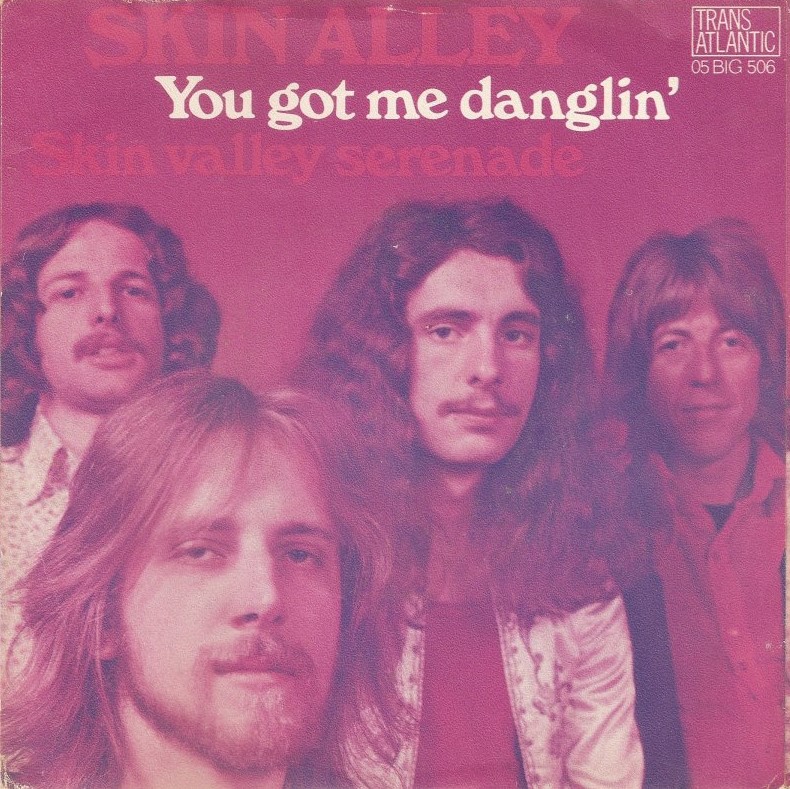 A rather nice epitaph to this gig occurred about ten years ago, 2011, when a French Sax player I had just met, Christian Maillet, came up to me and said…"I was at Le Bourget when you played, would you sign my copy of the 'To Pagham and Beyond' album?"
What influenced the band's sound? How would you describe your sound?
I suppose that the only way I can describe our sound was that it became always determined by our compositions and song-writing. Bob James had at his disposal the Guitar, Sax, Flute and Voice. Nick Graham held down the bass parts but also excelled on Flute, Piano and Voice, Tony Brown was technically a jazz drummer but was very musically sensitive to play in any kind of genre, and I contributed mostly on Organ, Piano and occasional Accordion.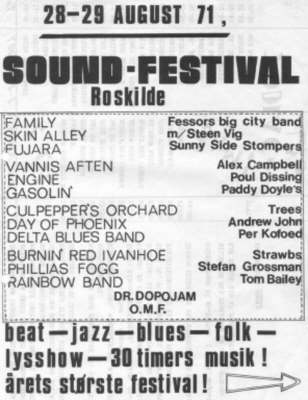 Playing live, the texture of our sound often depended on whether Bob was playing Lead Guitar or Saxophone. During recording we had all of these textural possibilities available and even expanded into the use of other sound sources.
Playing live, I suppose we sounded like an organ driven somewhat Jazzy ensemble, especially as we always left room for spontaneous side-tracks and improvisation. I have always felt that "playing the moment" is an important aspect of musical communication. This always depends on the reality that all of the musicians are sympathetic to each other's playing, and the greatest joy in performance is when an ensemble really "clicks" together and creates unique musical experiences.
It is also true that our composition and song-writing incorporated a wide spectrum of stylistic outcomes.
What's the story behind your self-titled debut album? Where did you record it? What kind of equipment did you use and who was the producer? How many hours did you spend in the studio?
The "story" behind our first album was quite simplistic, it was merely a compilation of music we had created in rehearsal and were performing live. Our producer, Dick Taylor, came from a more Rock and Blues environment, and I never really had an impression that he fully understood what we were doing. To his credit, he just allowed us to get on with it. We recorded it at the CBS company studio on a very basic four track (or was it eight?) facility with limited processing and editing facilities. We recorded it all fairly quickly, possibly a week or two, divided up into four or five hour sessions.
The cover artwork is quite daring for the times.
These were Golden times. A large amount of original creativity was taking place all around us. This was the height of 'alternative' cultures and even lifestyles. There was a flourishing 'underground' press which managed to put an ironical slant onto the existing realities. Our cover picture came out of this environment.
Would you share your insight on the albums' tracks?
All of these tracks were the end result of working through musical ideas presented and worked on during band rehearsals. As Thomas pointed out on the album cover we all four came from differing musical environments and managed to converge these often contradictory influences into a consensus which became Skin Alley.
One track, the 28 second or so 'Take Heed' was purely an accident. We had hired a Harpsichord to use on one of the tracks and when it arrived I sat down to get used to the feel of the keys. Off the top of my head I just rattled off an improvisation. Unbeknown to me the sound engineer recorded it, and it appeared as a track on the album.
'Mother Please Help Your Child' started as a poem I had formulated referring to the Prague spring in 1968. This described a brief period of euphoric hope and optimism in Czechoslovakia when Dubcek came to power… a hope which was subsequently brutally smashed by the arrival of Warsaw Pact Tanks… For the chorus I used an ancient chivalric chant sung by Polish knights going into battle. I had been emotionally motivated to write this after I had witnessed a solemn procession in London which was in support of the memory of Jan Palach who self-immolated in Prague as a protest.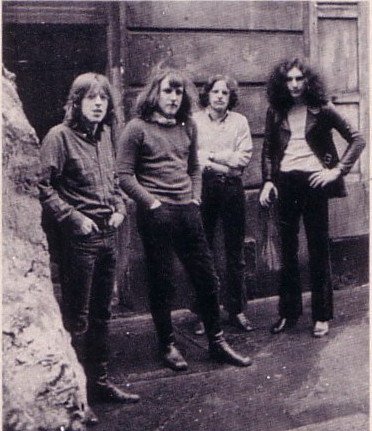 'Marsha' was quite simply an exercise I had composed to answer the challenge of playing and improvising in 5/4 time. Obviously it harkened back to Dave Brubeck who had kicked off this line of thinking. I found it both challenging and fun. It is simply a "head" melody followed by improvisation. Playing it live often resulted in extraordinary deviations into improvised uncharted territory.
Bob and Thomas at this time were seriously developing their song-writing potentials as were relevant to the band, and this process continued throughout the existence of Skin Alley.
Were you inspired by psychoactive substances like LSD at the time of writing the album?
Personally I never indulged. Mescalin and then LSD had various effects on people, but I was never ready to relinquish control over what was going on in my brain. Some musicians really got off on the stuff but I was also witness to some bad trips amongst people I knew which ended in having irreversible psychotic effects which changed their lives. Marijuana of course was ever present and this often served as an amazing enhancer of musical perception.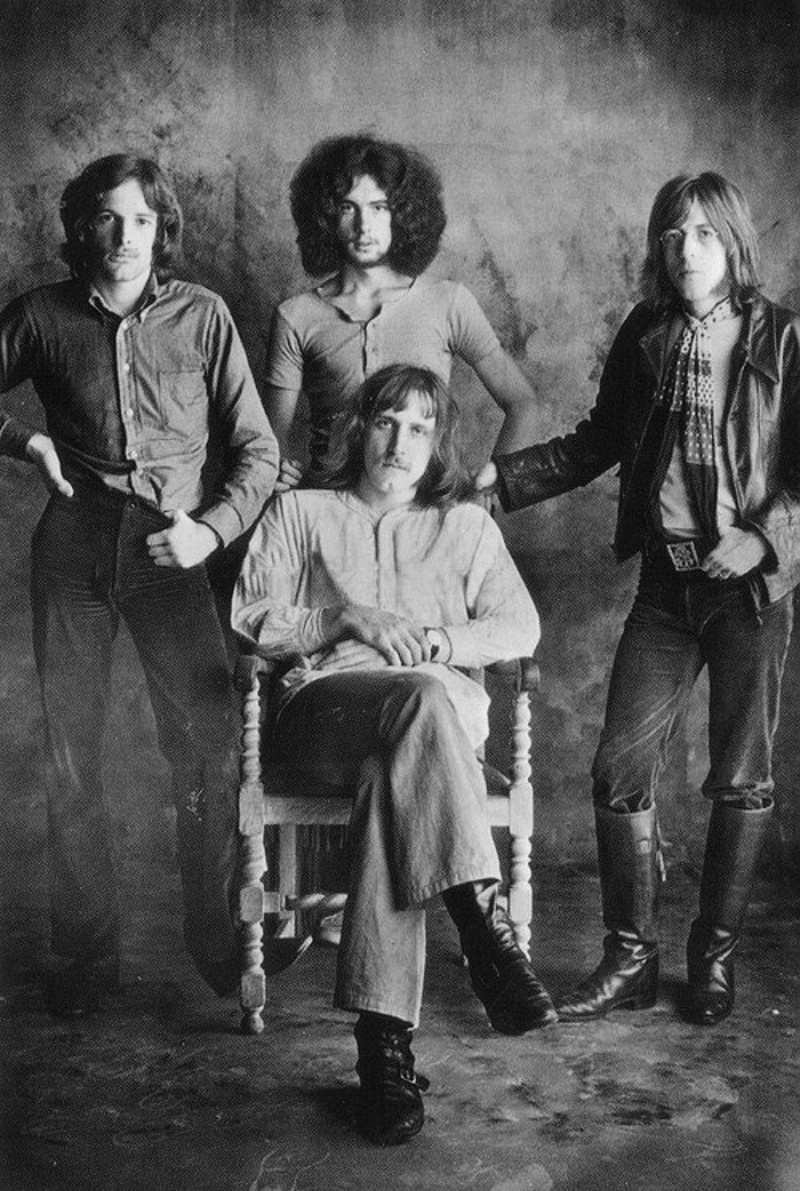 'To Pagham and Beyond' is a very nice continuation of your debut release.
Having exhausted most of our live set on the first album, we were obliged to compose a whole new group of songs for the next one. We found this more and more difficult in our everyday lives in Notting Hill, so we opted to hire an out of season bungalow on the coast to really focus our attention on musical composition.
This worked out well because the weather was so awful we had no option but to knuckle down and work on our music. The bulk of songs on this album were thus composed during our stay in Pagham. Tom and Bob providing most of the skeletal ideas and the whole band working to make them into viable performance pieces. I added Trumpet to our possibilities and thus there is quite a lot of brass section work on the recordings, including one song by Graham Bond, 'Walking in the Park' which we also performed live.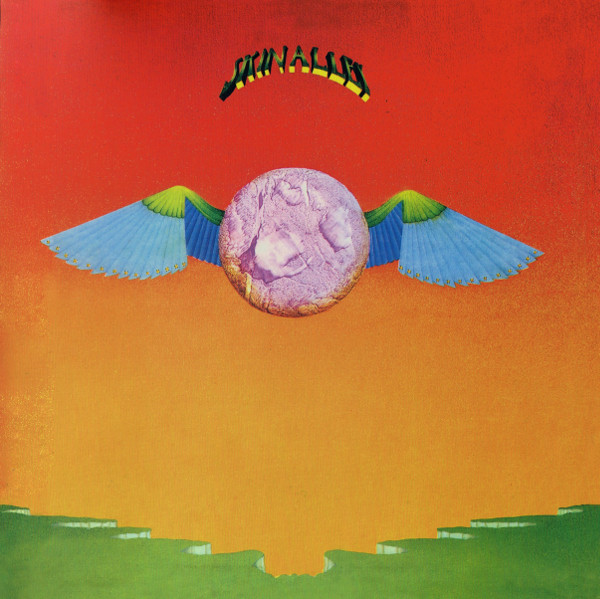 Before we had finished all of the recording, Giles departed in the pursuit of other life options and Thomas left to play bass with Hawkwind. The vocals were completed by our new bass player Nick Graham.
How did the name deal for 'Two Quid Deal' with Transatlantic come about? It's still a very good record but a bit more commercial friendly. Was there any pressure from the company?
This was a direct reflection of the times we were living in. Two Quid (pounds) was the average price of an album. It was also the price of a weekend's worth of hash. The morsel of cheese the mouse is holding thus has a double meaning.
This album showcased the music that the "new" Skin Alley was presenting. It was never intended to be more "commercial" as the music on it is both very original and often technically challenging. The first version of this album was recorded at Trident Studios with Roy Thomas Baker producing. At the same time at Trident, Roy was producing a group of young students who much later emerged as "Queen".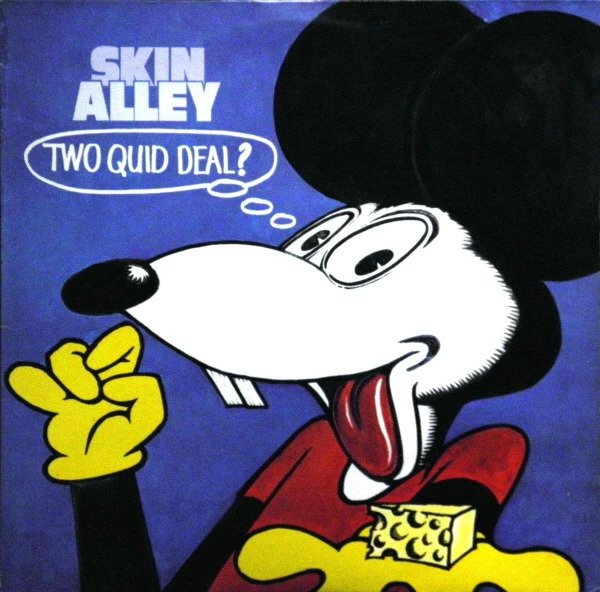 Our management and Trident studios then found it very difficult to place this album with a large scale distributor (label), so we ended up abandoning this project and ended up signing directly to the Transatlantic record label. We re-recorded most of this collection at Rockfield studio in Wales and it was subsequently released by Transatlantic.
'Skintight' was your latest album.
This is the album that is most hated by 'prog Rock' aficionados. Throughout the existence of Skin Alley we were never particularly aware that we were part of any trend or "movement" in the musical world. It so happened that after 'Two Quid Deal' was released by Stax in the USA and we did a live performance of it in Memphis, we found that we had a lot of admiration for the natural way American musicians just expressed themselves through their music making. Hence our song-writing became more influenced by their less-complicated approach to their music.
A legend of the Southern rock scene, Don Nix, met us and offered to produce our next album. By now our composition work had veered towards a more 'American' methodology. We felt that we still had something to offer even in this genre. The vindication of this approach came some twenty years later when Nick Graham composed a massive no 1 hit, 'The Flame', for the American group Cheap Trick.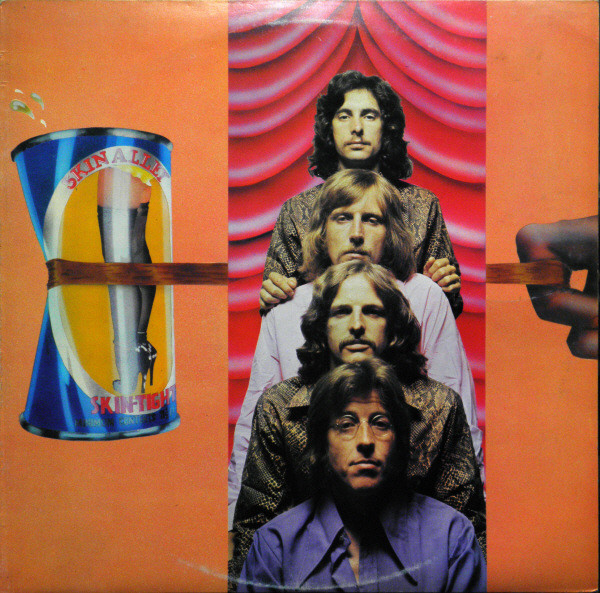 What happened next?
In mid 1973, it transpired that we could not count on any financial support from our record company. In order to evade bankruptcy, we were forced to disband.
Looking back, what was the highlight of your time in the band? Which songs are you most proud of? Where and when was your most memorable gig?
I remain "proud" of all of the work we did with Skin Alley. The most memorable gigs for me were when we really "clicked" as an ensemble and managed to lift our live performances to another dimension. For me, this was our main "Buzz". This most often happened at smaller venues. I always found large gatherings of people even for a gig or a festival rather off-putting.
However, I am also very pleased by the only surviving film of our live performances at the Ragnarock festival in Norway. It kind of summed up who we were and what we were doing.
Is there any unreleased material by Skin Alley?
The recording we made at Trident with Roy Thomas Baker was by far the best recorded version of stuff we played. I do not know what happened to the "masters" but we do have a version which we digitalised from a scratchy acetate. This unfortunately cannot be now released.
Would you like to comment on your playing technique? Give us some insights on developing your technique.
I have been a performing musician from my early childhood. It has always been my "role". As a pianist I gained competence in classical playing ending up with a music College diploma. Alongside this I have played Polish and East European folk music which I have always loved. My Blues and rock playing is all self-developed as I always refused to merely copy existing performers. On organ, I have always tended to play by means of single line improvisations rather than fall into the idioms of Jimmy Smith, who had always been the main guru for most organ players. For better or worse I regard my style as being solely my own and not subject to other influences. My all time god in music has always been and is Frederic Chopin.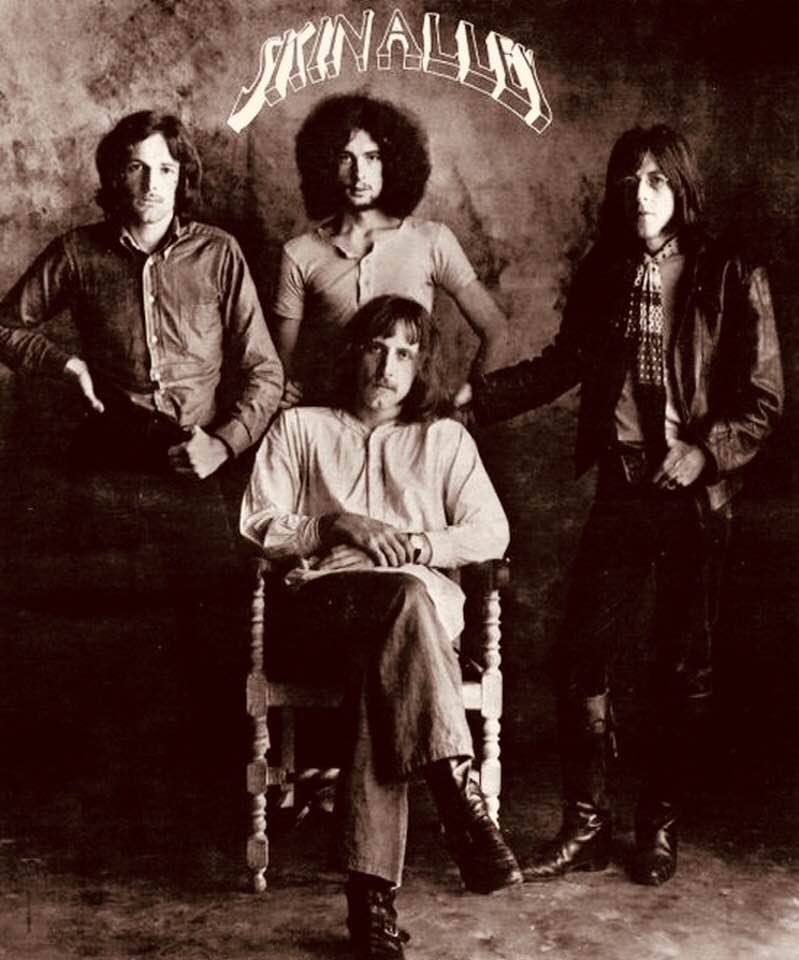 Thank you for taking your time. Last word is yours.
I have always felt blessed to be a musician where I can do no harm to my fellow man but can also to some degree enhance the lives of my listeners. Krzysztof Henryk Juszkiewicz
Klemen Breznikar
---
Krzysztof Henryk Juszkiewicz Official Website
Wisdom Twins Books Official Website