Chaki | Interview
Chaki, the galactic funk wizard is often talked about in shrouded tales of his phosphorescent appearance, face-melting electro funk, and cosmic origin story.
---
To witness a Chaki live show is nothing short of a religious service channeling the gods of funk and punk from all sectors of the galaxy, interspersed with glitching beta waves of long-lost commercials and tv themes.
"Chaki is the physical and musical manifestation of the images and sounds inside my head"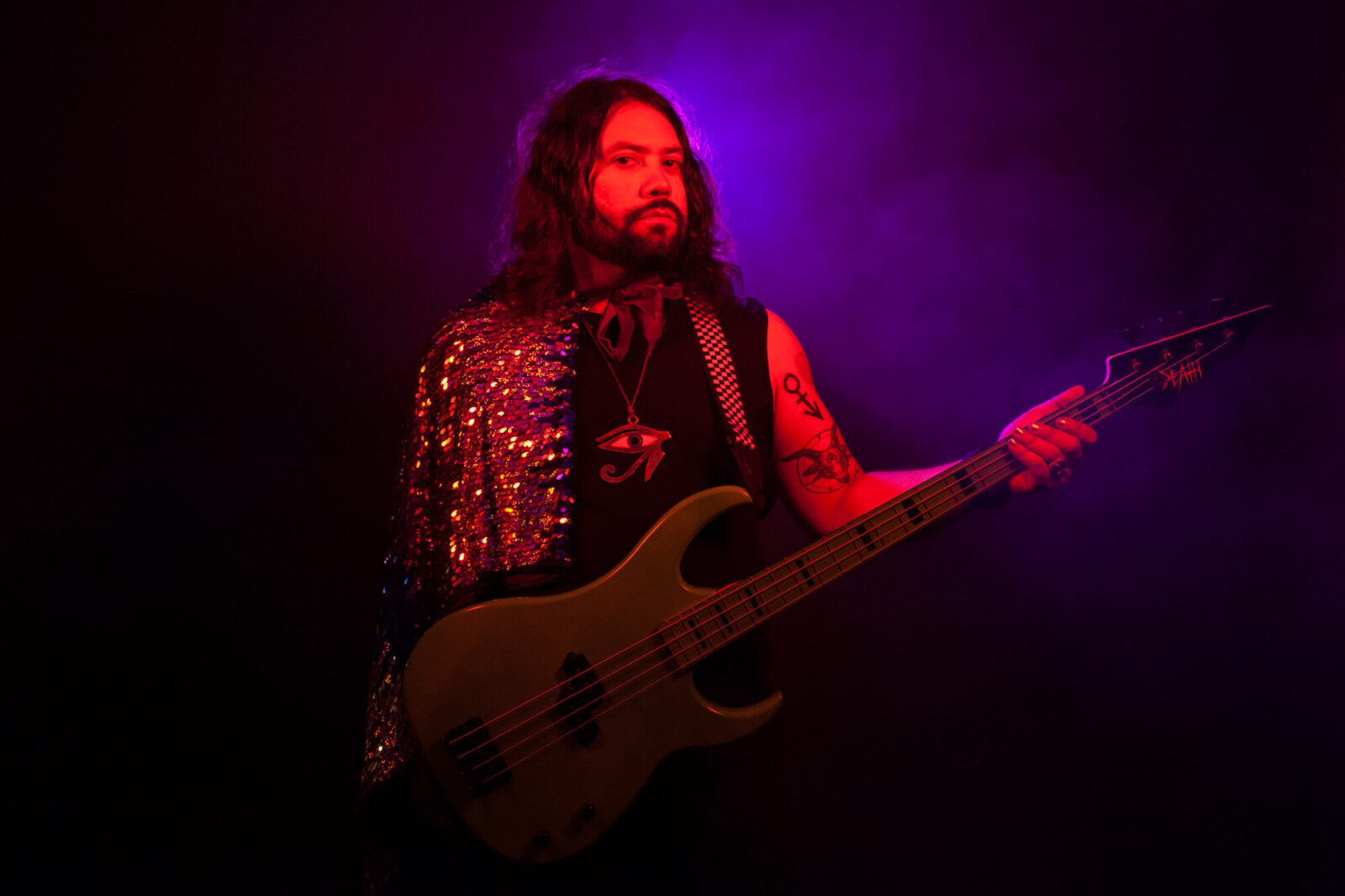 If people would ask you: "Who is Chaki?", what would you reply?
Chaki is very much the physical and musical manifestation of the images and sounds inside my head. I was born in Los Angeles during the 80s, which was such a rich time for funk, punk and synthesizers. All of which appealed to me at a very formative age. I was drawn to certain sounds and images. Chaki is my attempt to blend these formative influences into digestible and memorable media, be it audio, video or live performance.
When did you first express an interest in music and what were some of the albums you were listening to early on?
Man, I remember learning 'Frère Jacques' at like 2 years old! My earliest memories of pop music obsessions are: 'Peek A Boo' by Devo, 'Grey Matter' by Oingo Boingo and 'Atomic Dog' by George Clinton all at around 4 years old. I had a cool older sister that was into punk and death rock, so fell into that stuff at an early age. Fishbone blew my young mind. I must've seen them 150 times. I was OBSESSED with the funkier stuff. The Minutemen and Gang of Four were my life! Dad loved Jimi and mom loved Bob Marley. Started smoking pot and got way too into P-funk and Sun Ra. That's why I wear the cape. The Mexican side of my family was into the low rider gangster funk like Zapp and Gap Band. That shit is very important.
I got to know your music via Who Can You Trust? Records – but you already had some releases out like for instance 'Endless Elder Archons Ep' or stuff on Deathbomb Arc.
I started performing as Chaki in my teens and played with the early bands on 'Deathbomb Arc' like Captain Ahab and Rose For Bodan. It was such a lovely scene and we're all still friends to this day. Deathbomb founder Brian Miller has always supported me! I retired for about 11 years and 'Endless Elder Archons Ep' was me trying to find my way back into making music again. I made it in a crappy studio apartment on an old PC. My ideal sound really came together when I recorded 'The Water' for Who Can You Trust? Records?.
"I wanted to make the bass the lead instrument!"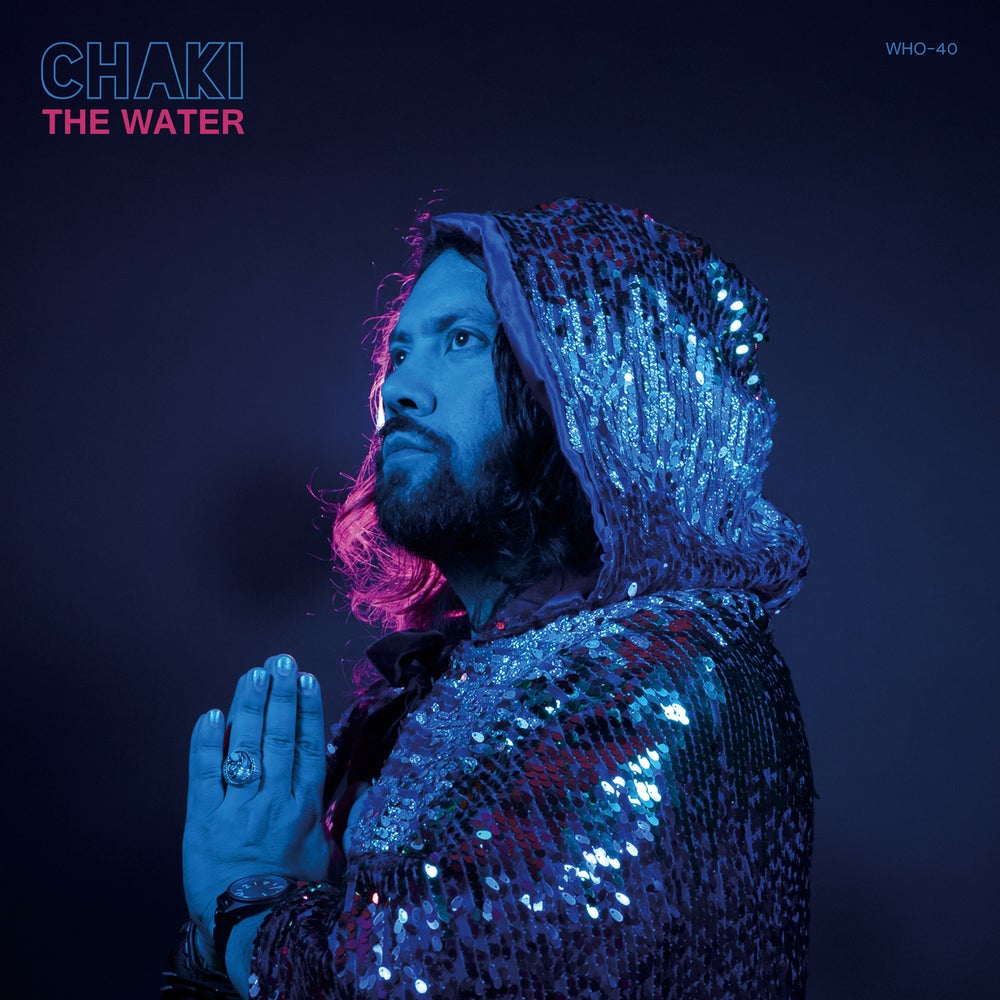 What's the story behind 'The Water'? 
When I came out of retirement to do the Chaki thing again in 2017, I made some rules for myself. I didn't want to use any laptops, only hardware. I wanted to play everything live and I wanted to make the bass the lead instrument! After a year of writing songs and really getting my stage show together, then came a dilemma. How do I recreate this wild show in the studio? Will people get 'Funky Frankenstein' if there's no dancing Frankenstein's Monster on stage? The truth is, I've always felt best on stage and get a little overwhelmed in the studio when I'm not working solo. I took my ideas and what worked best in a live setting into El Studio ran by Phil Manley of Trans Am. Phil Becker, who engineered the last Big Business album, worked with me to get the sound I heard in my head onto wax. I wrote the title track, 'The Water', in the studio. That was the only one I didn't play live before!
You seem to be more interested in live shows. How are you coping with the current world pandemic and what are some of your predictions?
I'll tell ya what, in the early days of the pandemic I was doing GREAT. People knew I was a solo artist and technically inclined, so I was getting streaming gigs left and right! I was getting some good dough for private Zoom parties and shit. THAT DRIED UP FAST. I think the novelty of streaming performances exhausted people by Summer. I hate not playing live! It sucks! I was supposed to be on tour right now with The Teddy Bear Orchestra (a real band made up of robotic teddy bears)! Funk this shit!
Tell us about some of your current and upcoming projects.
I am working on a full length 12″ of VERY HAUNTED funk and CURSED grooves! I've been putting together a new full band. I have a secret synth pop project coming out and lots more videos!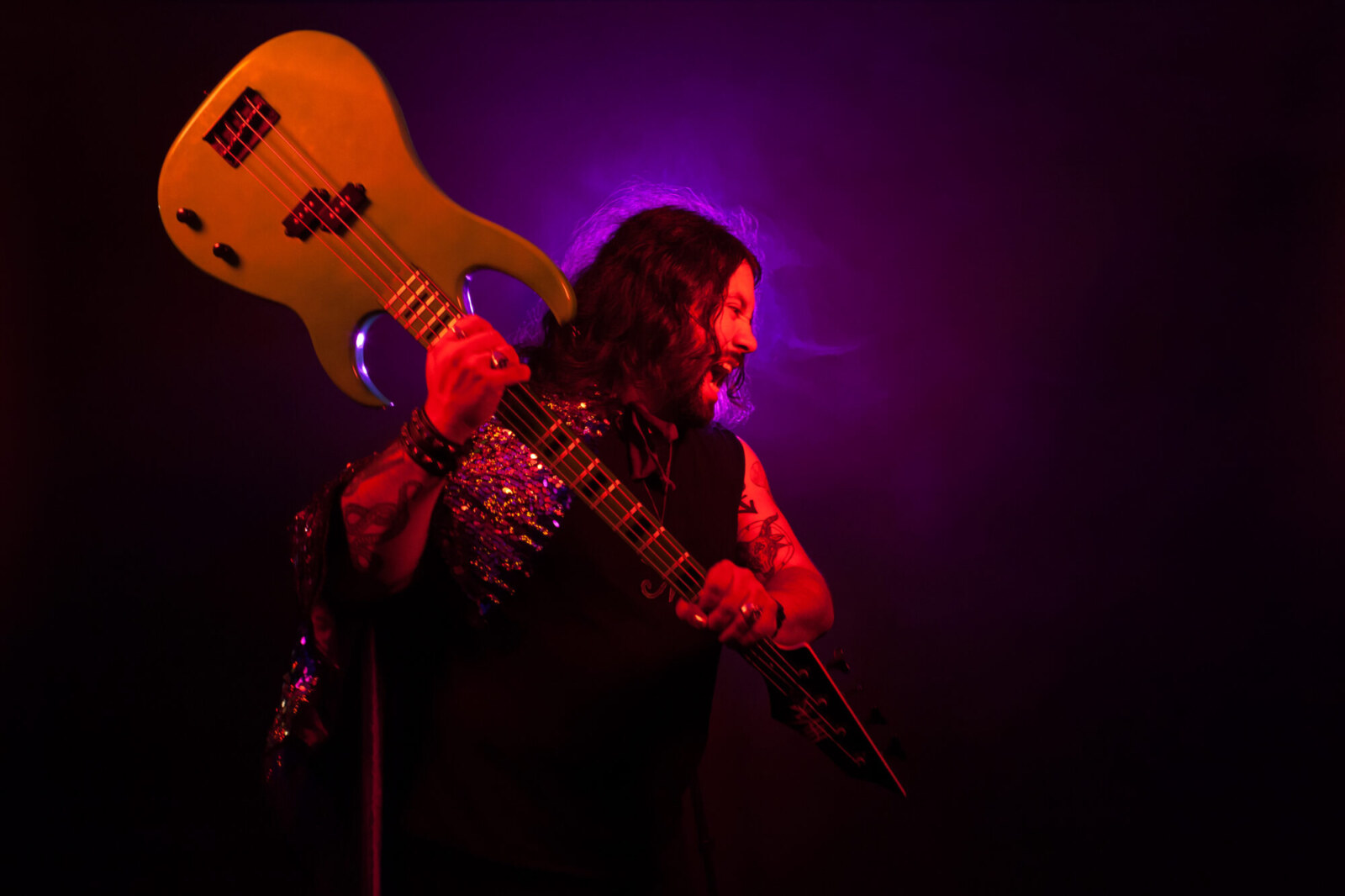 Thank you. Last word is yours.
This is the coolest mag ever! Let me know if you ever need a cover model! And hopefully, I can see you all at a live show soon! Chaki
Klemen Breznikar
---
Chaki Facebook / Instagram / Twitter / Bandcamp
Who Can You Trust? Records Official Website / Facebook / Instagram / Bandcamp / Bigcartel