The Chemistry Set – 'Paint Me A Dream' / 'The Witch' (2021)
Be sure to circle January 29th in your datebook, because that is the day the Chemistry Set unveils a brand new single.
---
Active since the late eighties, the London, England based band is known the world over for their inspiring infusions of indie pop and psychedelic rock. Therefore, expectations always run high when it comes to an eagerly awaited disc from the band, and here on their current endeavor they duly deliver the goods.
The A-side of the single – 'Paint Me A Dream' – floats effortlessly on warm and rolling waves of surreal splendour. Reams of ringing chords positioned in the vein of 'Younger Than Yesterday' era Byrds, staffed with ghostly vocals, sweeping melodies and blissful harmonies comprise the trippy confection. Shimmering with supernatural beauty, 'Paint Me A Dream' is geared to massage the ears and soothe the soul.
The flipside of 'Paint Me A Dream' is a remake of 'The Witch,' an acid-injected folk fantasy initially recorded by Mark Fry in the early seventies. Rather than simply recycling the track in its original format, the Chemistry Set cap 'The Witch' with a wild orgy of spellbinding sounds, involving the symphonic flare of a Mellotron and the hyper buzz of a sitar. Quaking with intensity, the Chemistry Set's version of this obscure nugget not only emphasizes their imagination, but flaunts their crackerjack chops.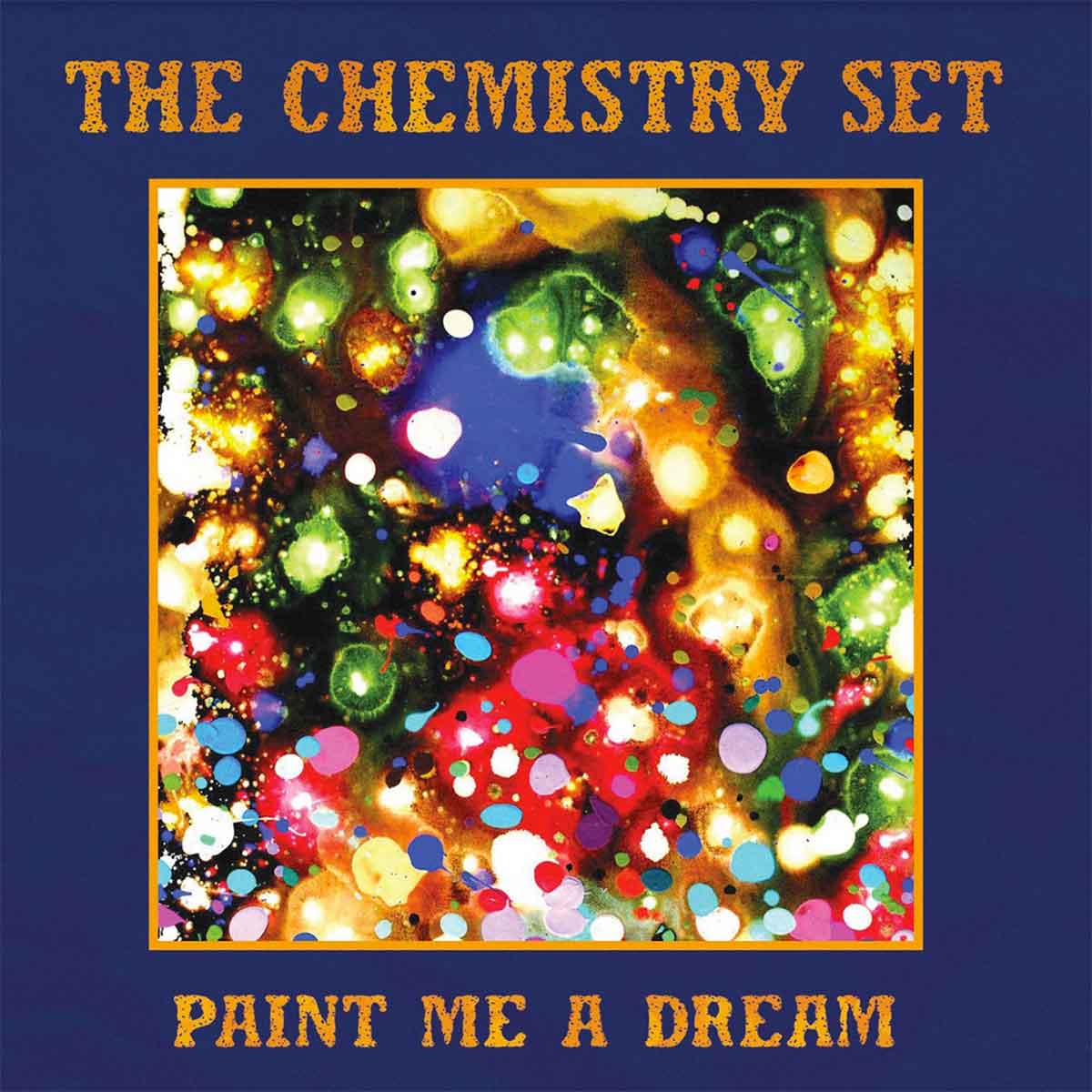 If there's one band capable of recreating the mood and feel of genuine psychedelia, it's the Chemistry Set. In fact, 'Paint Me A Dream' and 'The Witch' are so authentic on every level that you can easily be duped into believing the songs were cut at the height of flower power. Needless to say, these tunes are truly outstanding and required listening for all of us who just can't get enough of the groovy stuff.
Beverly Paterson
---
The Chemistry Set – "Paint Me A Dream"/"The Witch" (Hypnotic Bridge Records 2021)