The Chemistry Set Interview
The kings of neo psychedelia. The Chemistry Set released only two albums in their starting period but gained a cult status among the fans of psychedelia.
---
The Chemistry Set has been around for a number of years at this point. Is this the original lineup or have you all gone through any changes since you started?
David Mclean: Myself and Paul Lake formed The Chemistry Set in 1987 with Ashley Wood and Henry Taprell. Henry left in 1990 and Ashley left in 1991. We continued with Conrad Stephenson and Martin McHugh before taking our hiatus. Upon our return in 2008 we decided we wanted to keep it just the two of us for recording (more control, less opinions, more peace!). We are augmented live by several of our friends from Barcelona. It was one of our friends; DJ Gato (Daniel Flamarich) idea to get us performing live again and he actually first heard The Chemistry Set when he was 13 years old and he bought our "Don't Turn Away" single in Barcelona! He freaked out when he saw that we had returned and contacted us.
What influenced your at the beginning and how did you get into psychedelia?
My Dad was really into Bob Dylan, The Stones, The Beatles and strangely The Monkees. So I remember being playing a lot of those records and especially digging The Monkees! Then in 1977 I got into punk. I used to go to school just over the river Thames from the Kings Road and a few of us used to sneak off after school and go see the punks (like going to the zoo) down the Kings Road. That was a (literal) eye opener and I remember hearing The Sex Pistols on the radio and my Mum and Dad saying how horrible that music was but there was something about the noise that I liked.
I got into the Mod Revival in 1979 and discovered my love of Psychedelia the following year. I used to go to a Mod club in South London and in-between the usual Soul and Mod classics the DJ played some tracks from "Nuggets" and those songs really hit a nerve and my young enquiring mind wanted to know more. We also had the Neo-Psychedelic revival in London and I used to go to the clubs like The Cellar and Alice in Wonderland and I found psychedelic music liberating and it opened up my mind to possibilities I had not considered before.
What was the local scene?
Well the Mod club in South London I talked about above used to book some of the Neo-Psychedelic bands in 1981, so I saw Mood 6, Miles over Matter and The Times there. London in the 1980's was full of music venues like The Clarendon, The Marquee, Dingwalls, The Greyhound and The Hope and Anchor and I saw all of the Neo-Psychedelic bands plus in the mid 80's we saw a lot of the Paisley Underground bands like The Long Ryders, Green on Red and The Dream Syndicate. My favourite live band was The Playn Jayn, who for me were the undisputed champions of live Psychedelic music.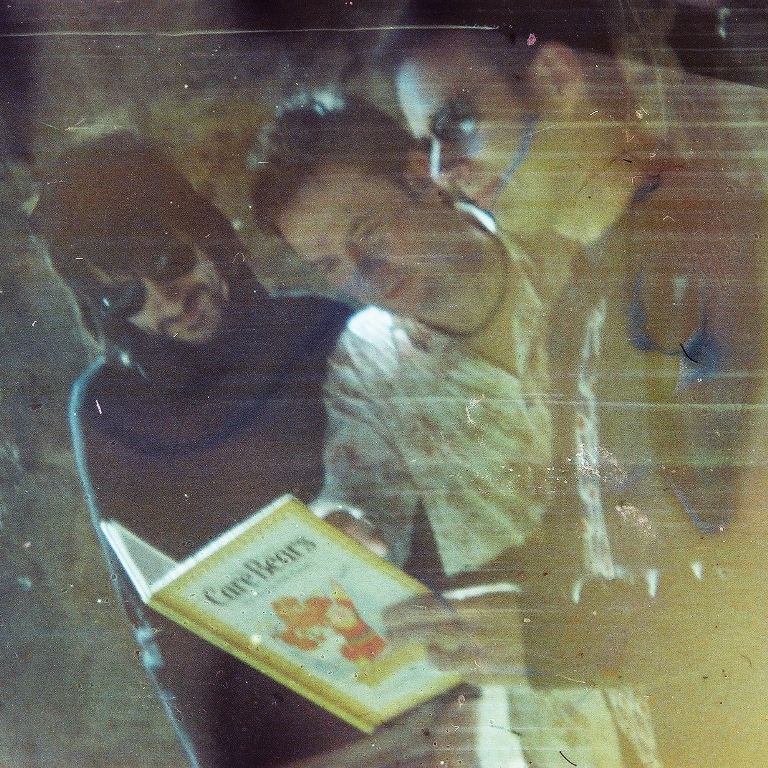 What do you consider your first real exposure to music?
I remember on a Sunday there was a BBC Radio show that each week went back to a certain week/year in the 1960's and played all the songs from the top 20 of the time. So I got to hear a lot of the classic songs, as well as a lot of the cheesier side of the 1960's!
How and when did the members of The Chemistry Set originally meet?
I was playing in a band with a guy called Paul (can't remember surname) and he told me he had met some guys who were really into Psychedelia and were very hot musicians. He arranged for me to meet up with Paul, Ashley and Henry. We met in a pub and spent the evening talking all things psychedelic! We arranged to meet the following week in a practice room and started jamming, doing some covers and experienced one of those rare moments when everything just clicks into place.
Your debut was released in 1987. You were clearly influenced by Tomorrow.
Yes we all really dug Tomorrow's album but we were also inspired by Syd Barrett, Kaleidoscope, The Beatles, Robyn Hitchcock and Jimi Hendrix. It was recorded and mixed in a few days on a 4 track cassette 'Portastudio' in Ashley's bedroom. It has that lo-fi quality that ends up sounding like some of the tracks could have been recorded in 1967.
Acid Tapes released it.
Connected to Acid Tapes were two people who really helped The Chemistry Set. The original Acid Tapes was founded by Alan Duffy, who later went on to form 'Imaginary records' who we signed with and Steve Lines took over Acid Tapes and he released our first album. Steve also did The Chemistry Set logo and did our artwork on 'Wake Up Sometime'. Acid Tapes were unique in that it was a cassette only label but was also gloriously underground and alternative.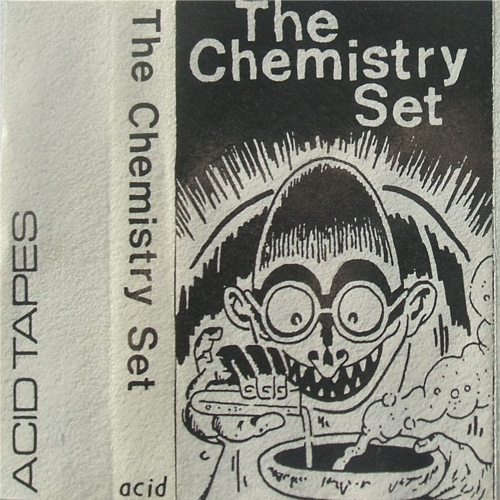 'Wake Up Sometime!' followed three years later.
We recorded an album before 'Wake Up Sometime' in 1989 called 'Sounds Like Painting' but it was never released at the time (although some of the material was released on flexi discs with fanzines at the time and a rough mix was eventually available thanks to the internet in 2007). The reason it was never released was because we were trying to get the best possible record deal and we waited too long!
'Wake up Sometime' was originally going to be a mini-album for release in the USA and Europe only, while we tried to get a good record deal for 'Sounds Like Painting' in England. The album reflected the songs that we played live, songs like 'A Dream of Murder', 'Don't Turn Away, I'm All The Time' and 'Gibraltar Rock'.
There were a couple of songs recorded in them sessions that were never released, a cover of Buffalo Springfield's 'Mr Soul' and an intense Psych/Garage instrumental called 'Gold- digger' that we used to always play live.
We used to play live regularly and developed a really tight sound. There were a load of audio cassettes of our live performances recorded by Ivor from Freakbeat magazine, probably 100 plus. I think I have them somewhere!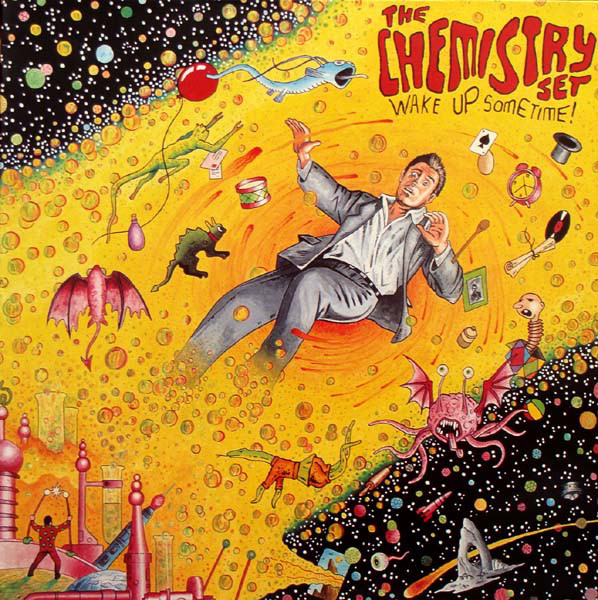 What's the song writing process like in your band?
Very enjoyable! We write both individually and collectively but the best part is the magic that happens after our original ideas. The songs go through a process of refinement, deconstruction and reconstruction. Neither of us are precious about our original ideas, we are totally collaborative and open to changes and both influence each others songs. In fact none of our songs have ever been recorded and sound exactly like the original idea, they have all been through a metamorphosis. It's a very healthy song-writing relationship and not typical. From my previous experience an individual writes the songs and is very insistent on how it will be recorded.
What are some neo-psych bands that you enjoyed?
My favourite band from the Neo-Psych scene was The Playn Jayn and I don't think they get the kudos they deserve. Their songs were amazing and an original take on psychedelia. They had their own style and weren't just another 'Psych by numbers' retro orientated band. They were fresh and felt vital in the early 80's. They were totally awesome live, the best I have ever seen in 35 years of going to gigs. They had 2 vocalists and the audience used to go wild. Amazing band.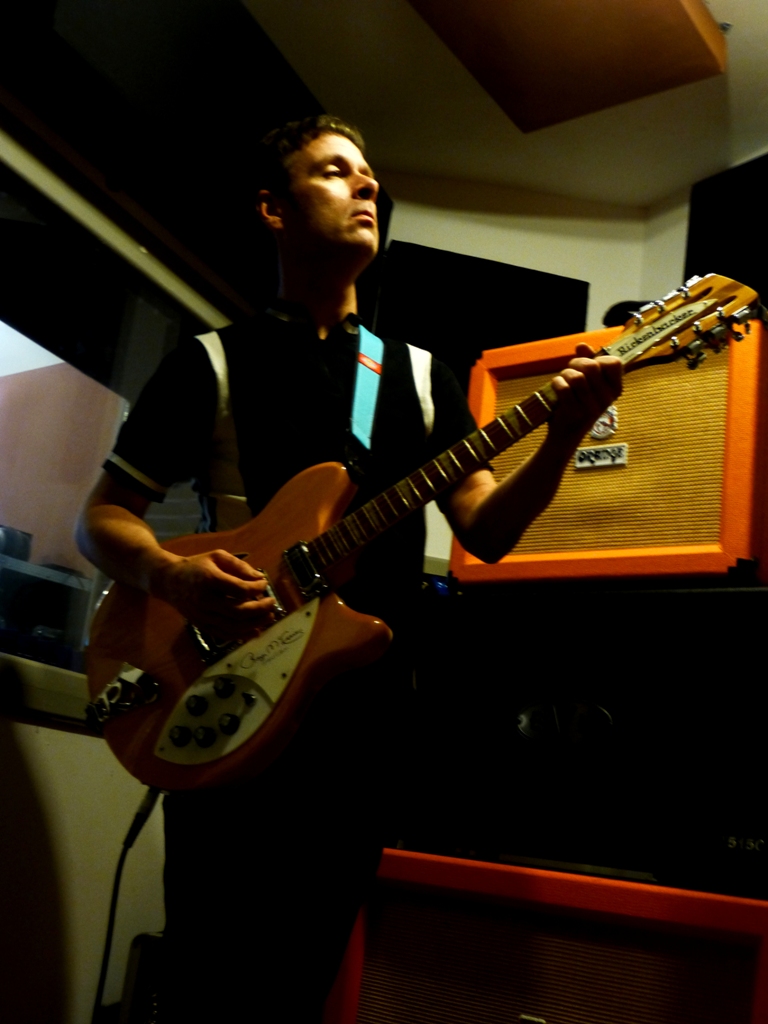 What happened next?
Me and Paul carried on playing and were signed to Polydor records but it was the most horrible experience of our musical careers. We had the Head of A&R constantly rejecting songs we were recording; trying to mould us into a Brit-Pop band and it was one argument after another. After about 2 months of this we had enough of the music industry and called it a day. Our musical psyches were totally fractured.
A few years ago you got back together.
In 2006/7 I was reading and contributing to a number of neo-psychedelic internet blogs and lots of people were saying 'you should release some of The Chemistry Set's back catalogue'. I shared some of our early and unreleased material and next thing I knew a rough mix of 'Sounds Like Painting' had found its way onto numerous blogs, not just psychedelic but indie blogs as well and people were saying some really nice things about us.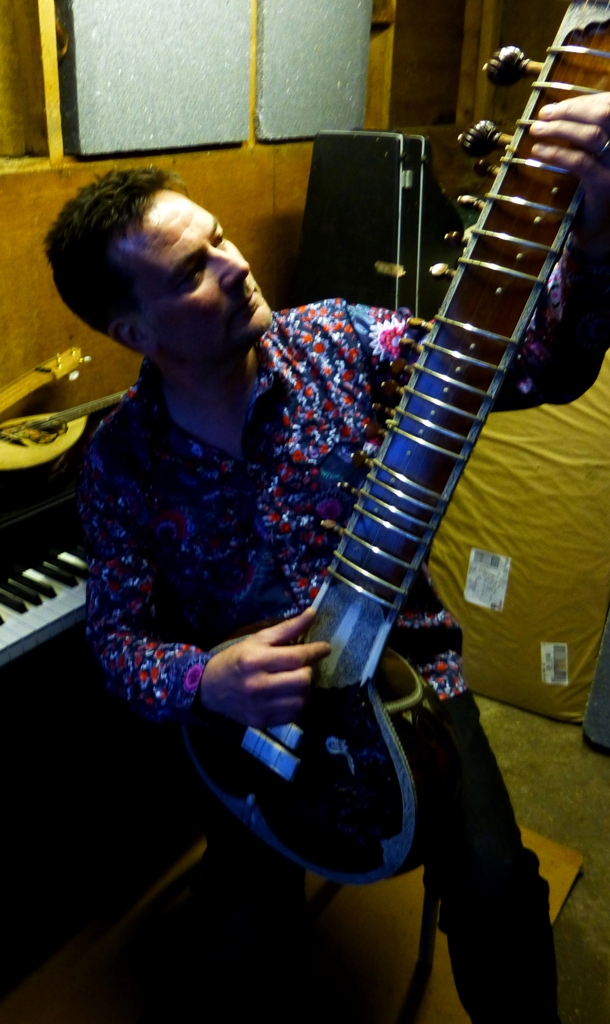 A guy called Valis (Trip Inside This House blog) set up a myspace site for us and we had like 2000 friends in a few months.
My original idea was to release some of our back catalogue, including 'Sounds Like Painting'. We had a record company in England who wanted to do a retrospective but the problem was I didn't have the master tapes. So I donned my Sherlock Holmes deerstalker and departed Baker Street to try and track down Paul, who had the master tapes. I hadn't spoken to Paul in years and he had moved out of London and I had no idea of where he was. I checked loads of places on-line including the electoral roll and eventually found him via a 'friends reunite' site.
We met up and got on brilliantly and enthused about doing something together. Paul gave me the master tapes but when I took them into a studio they had deteriorated so badly that they needed to be baked in a special clay oven. Finally once that was done and when we listened to them, the drums had the most horrible effect added to them (think Bruce Springsteen 1984!) that was permanent and could not be adjusted. So we had a choice, to re-record the drums or to try some effects to make them sound better. It was impossible to re-record the drums as they were not recorded to a 'click track' and we could not find any effect to make them sound better.
So it appeared to be the end of another chapter in The Chemistry Set's history but instead it was just the beginning of the best period of our lives. We decided to start writing new material and ditch the past and it was the best decision we ever made.
Today, myself and Paul could not be happier. Since 2008 we have released 3 CD's, 5 singles and numerous compilation appearances but the best thing is we are REALLY happy with The Chemistry Set and what we are doing. We feel liberated, unshackled, confident and free of any restrictions. These feelings have given us the platform to make the most creative and enjoyable music of our lives.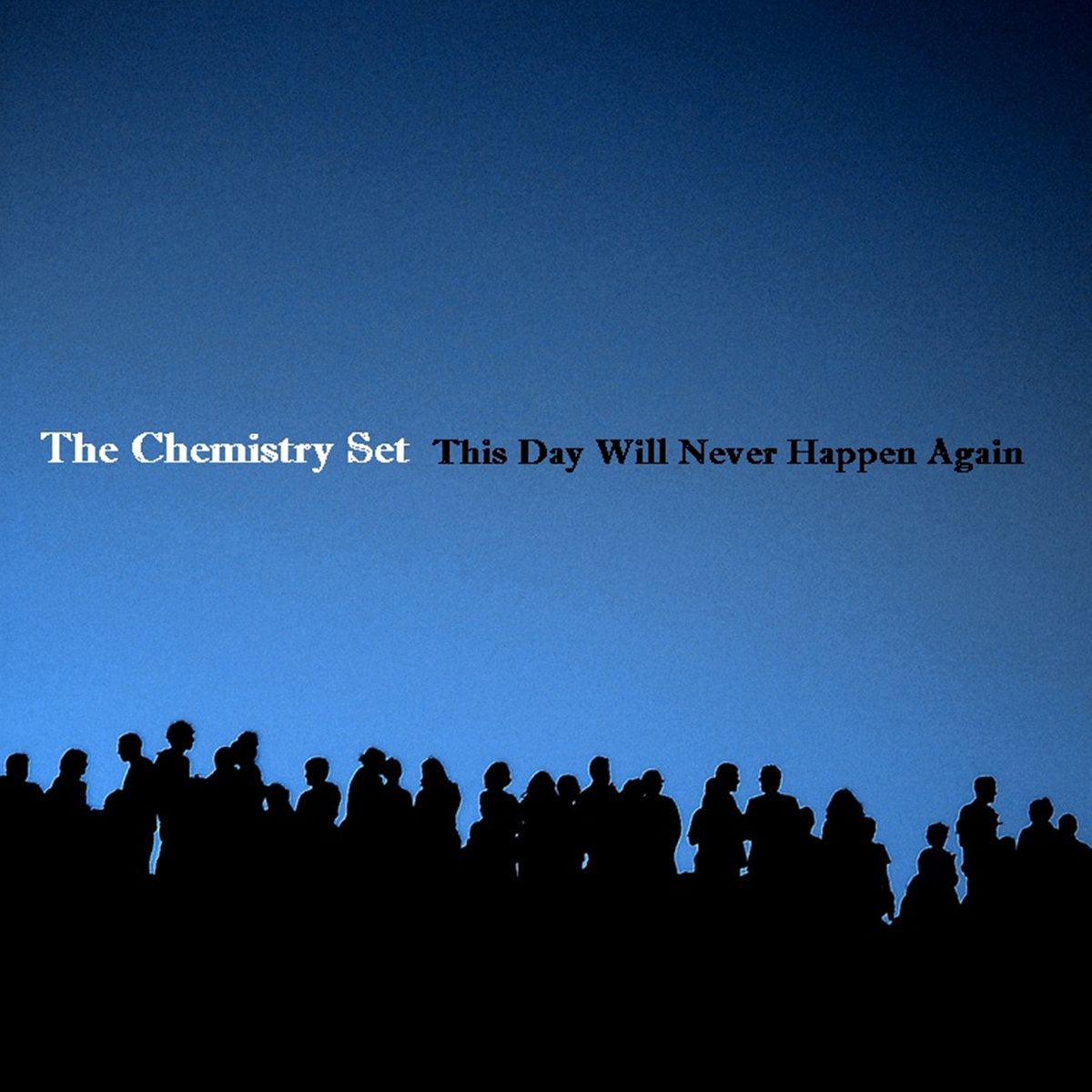 The very best thing of all is this has been reflected in the reviews we have had with everyone saying we are making the best music of The Chemistry Set's lives.
How many bands reunite and live on past glories only? and their new material is nowhere near as good as the original? That was a risk for us. When we came back in 2008 there were not many indie or psychedelic bands from the 80's reforming, although today it seems that anyone who released a fart in the 80's are back!
I would say things are even better now than in the 80's and that's largely to do with the internet. There are an incredible amount of talented musicians and bands making vital Psychedelia and you can hear them from Russia to Mexico. One of the things I most enjoy is discovering new bands, so much so I listen more to new bands than bands from the 60's.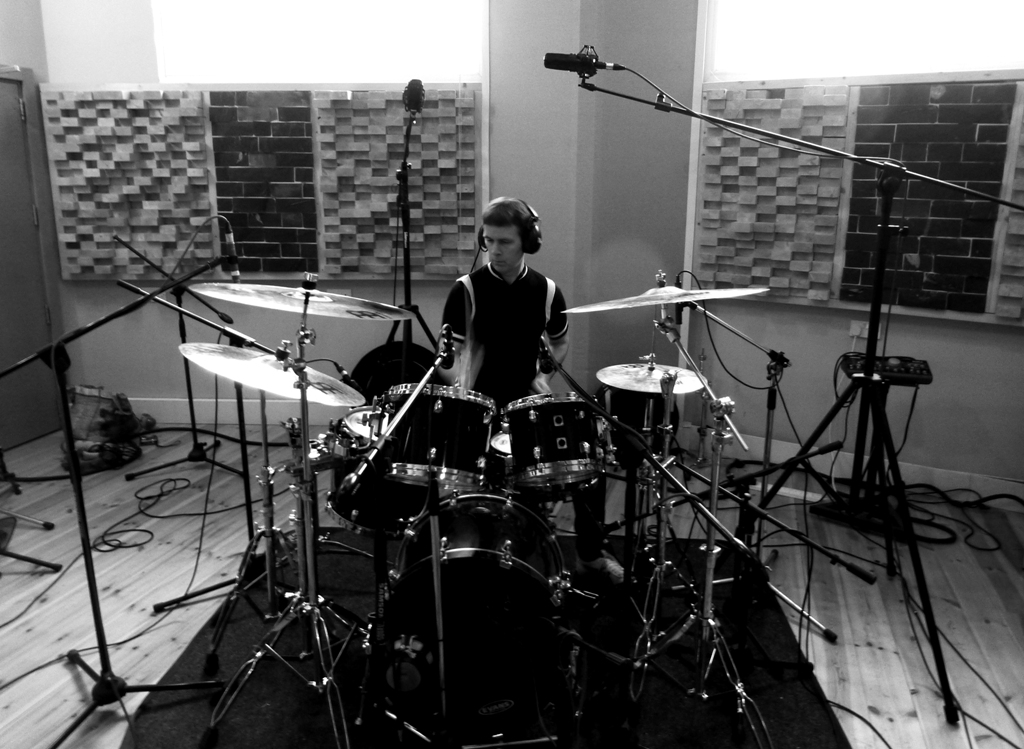 Recording 'This day will never happen again' was a joy and we were literally buzzing with excitement to lay down the songs and I think you can hear that in the recordings. The reaction was amazing and that inspired us to continue. What was particularly nice was that people who had never heard The Chemistry Set before were digging the music.
What's the story behind your new album 'The Endless More and More'?
The reception from our last album 'This day will never happen again' was beyond our expectations, so when it came to a follow up we knew we needed something pretty special. We started work on it a few years ago and rejected a number of songs along the way. Last year we hit a rich vein of creativity and new songs flowed forth that we were very happy with.
We honed the songs down further by recording demos, pausing, reflecting and then revisiting to add or take away elements. We went into the studio this April and worked for 4 months. In fact this is the first time in our 28 year history that we have left the studio and been 100% happy with the recordings. Normally there is something we think we could have improved on or wished we had added a top harmony or an extra guitar etc.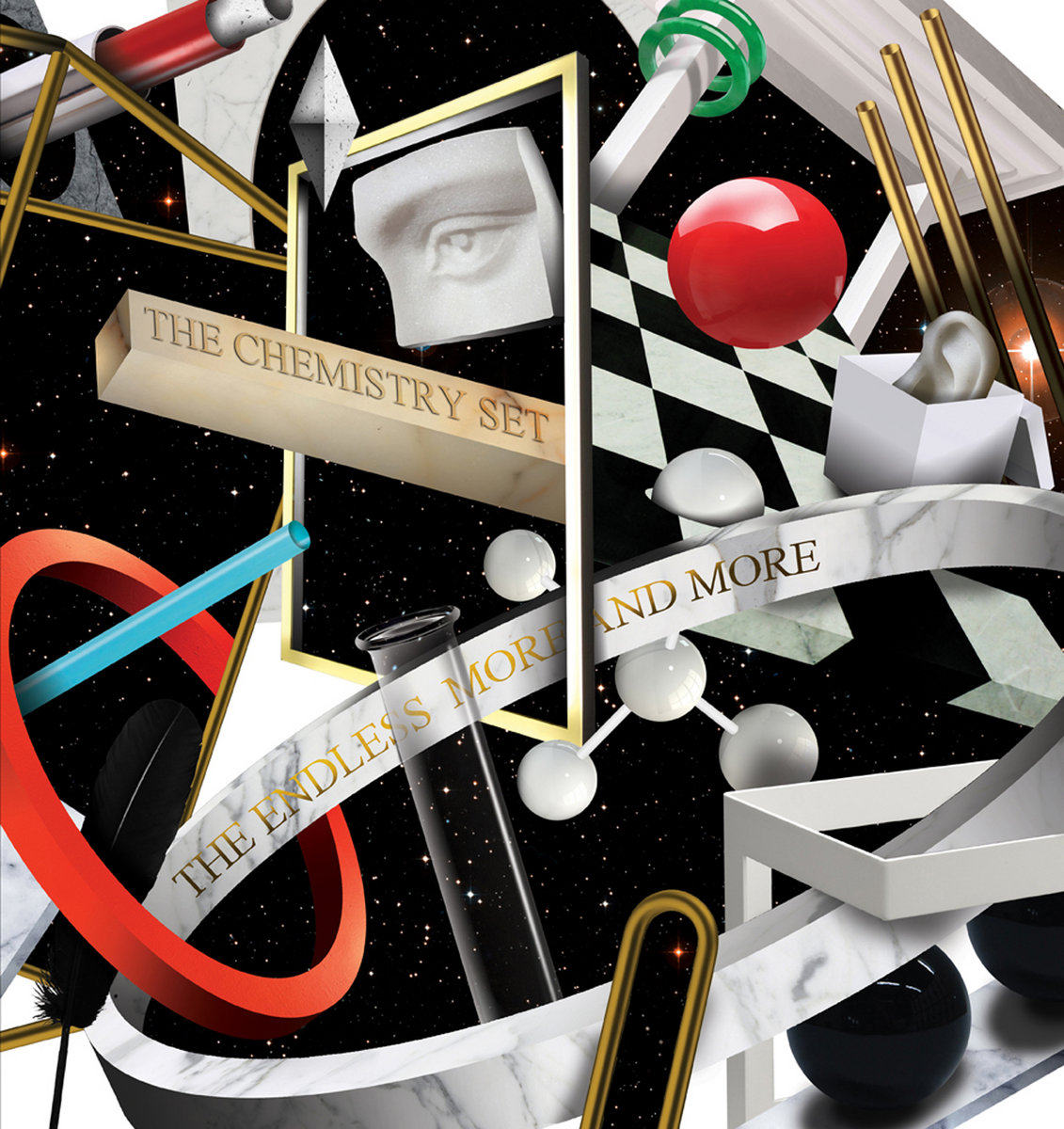 We used a wide variety of instruments including a handmade Cigar Box guitar, Sitar, Tablas, Timpani's, Classical Harp, Electric Mandolin, Mellotron, Vox Continental and a Farfisa. Electric guitars we used were a Syd Barrett custom esquire with 1963 pick up's, Rickenbacker 370/12 Roger Mcguinn ltd edition (with built in compressor), Custom made Fender Telecaster and a 1970's Fender Strat. Acoustics were Gibson and 12 String Ibanez plus about 10,000 various effects pedals.
The studio we use is on an island in the middle of the River Thames in London near Hampton Court and is the perfect setting for being creative. We have used this studio and the same engineer for the last 7 years. We also did something we had never done before on this album and that is to turn the vocals up in the mix. We spent a lot of time writing the lyrics and wanted people to be able to hear the words.
We feel that the 12 songs on the album have perfectly captured our brand of Psychedelia. Also worth a mention is the artwork, which was created by a wonderful surrealist graphic designer; Serse Rodriguez.
Are you planning any gigs?
Getting the live band together is a bit tricky logistically because me and Paul live in England and the rest of the gang live in Barcelona, so we predominantly play festivals in Europe and hope to do again next year.
When we reformed, we had a huge challenge to recreate the sounds in the studio in a live situation. It would be impossible to do with a traditional band so we left it for a couple of years and then a DJ from Barcelona; DJ Gato made contact with us and said he wanted to work on remixes of our songs. We got to know him and he had a real understanding of psychedelia as well as being a brilliant remixer, so we started to put a band together. We made our debut on 5 Feb 2010 in Barcelona and featured me and Paul on guitars, a drummer, 2 keyboards (Mellotrons, dulcimers, farfisas etc) and Dani on computers playing some strings and all kinds of magic. We also work with A VJ from Buenos Aires who does incredible videos. So the whole thing is a kind of UFO club 1967 in 2015.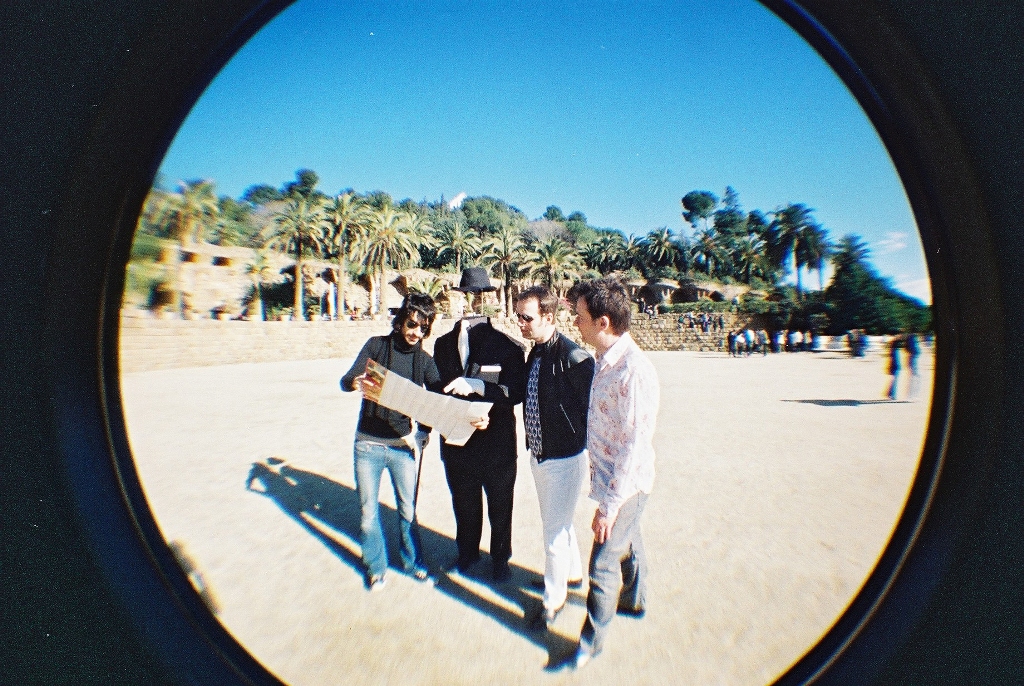 Thank you. Last word is yours.
May you all experience and share Good Vibrations in your lives! David Mclean
Klemen Breznikar
---
The Chemistry Set Facebook / Bandcamp / YouTube