Heavy Trip | Interview
Along shore of an all powerful river, thousands of years heavy water flow crushed gargantuan bedrock into fine unearth like sands. Three men found this estranged riverside and endured an almighty Heavy Trip.
---
"Our sound is derivative from a psychedelic 70s trip"
How would you describe your sound?
Cole Jandrisch: Our sound is derivative from a psychedelic 70s trip intertwined with the modern influence of "Stoner" metal. I like to imagine our sound is a mix of Hendrix and Black Sabbath nuked by 'Godzilla'.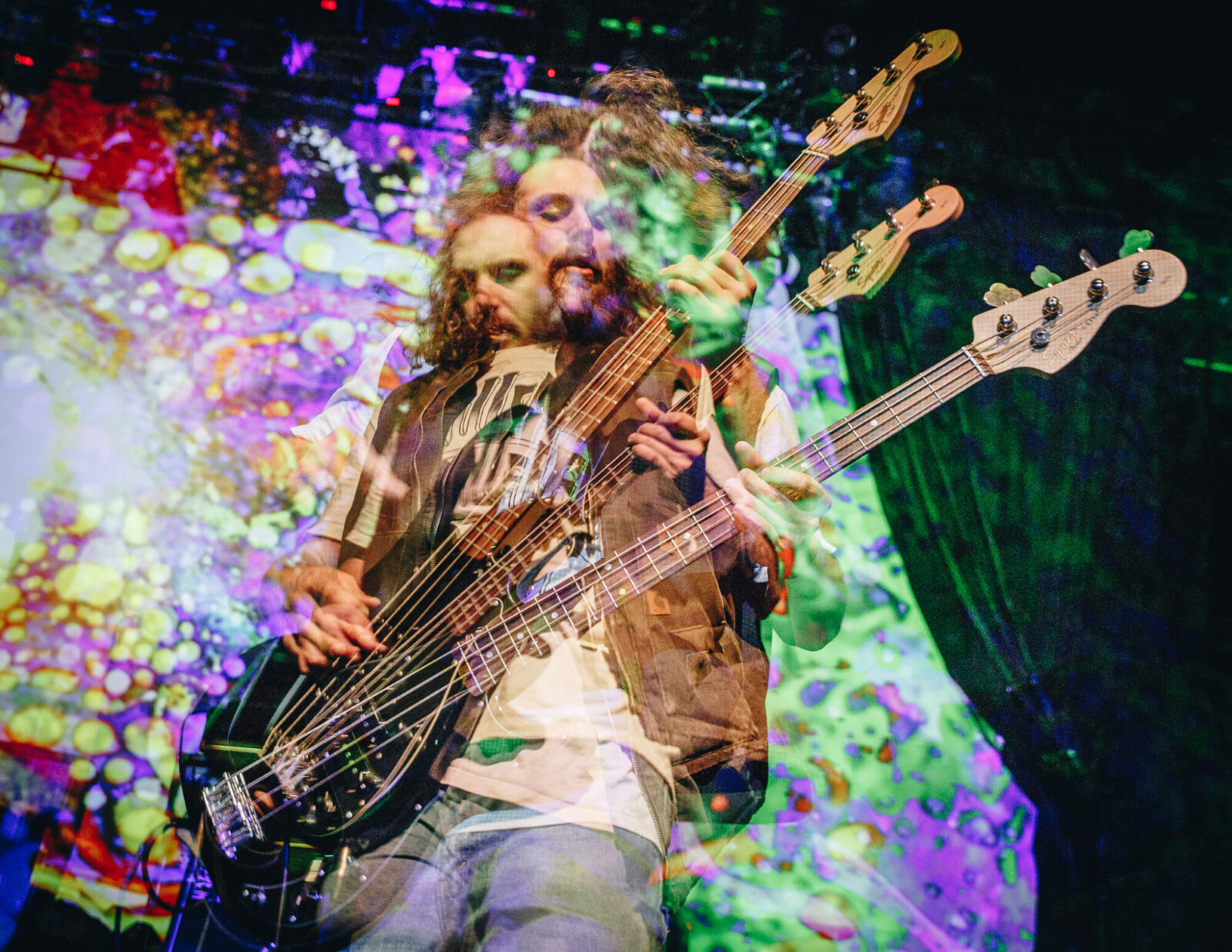 "We changed our name to Heavy Trip on stage."
Would you like to talk a bit about your background?
Heavy Trip was officially formed early 2017 between myself, and Cole Vibert (Bass). I grew up in Vancouver B.C, meanwhile Cole Vibert was from Muskoka Ontario and we crossed paths while living in the town of Whistler being ski bum metal heads. While consuming heroic doses alongside the Soo River, North of Whistler B.C in particular, generator fuelled jams were very regular occurrences in the early stages of the band. We used to plug in and crank it to 11 wherever we could at the time, (skateparks, lakes, beaches, parking garages, random house parties with unknown hosts). Renting a jam space in Whistler was impossible, this made rehearsing very difficult in the beginning while opening for big acts which is why we relocated back to Vancouver in 2018. We originally got our shot on the Vancouver circuit at the Cobalt opening for Sacri Monti where we changed our name to Heavy Trip on stage. Since then we've had the pleasure of opening for some of our favourite bands such as Earthless, Acid King, Radio Moscow, Dead Meadow, Stonefield, King Buffalo, with many more international acts in the city etc.. Alongside with booking and sharing the stage with locals Black Wizard, Dead Quiet, Hashteroid, and We Hunt Buffalo in Whistler. Since the beginning we have had six drummers in total, thankfully Ben Frith who runs and family owns Vancouver's oldest independent Record store "Neptoon Records" took notice when we played his shop for Record Store Day, joined Heavy Trip back in June 2019 and has been holding down the rhythm section behind the drum kit. We our currently wrapping up writing our sophomore record and have studio time booked at Rain City for February 2021. An EU repress on Burning World Records of our debut album is also in the works these coming months as we have sold out 500 vinyl copies pressed locally at Clampdown Pressing. We are now looking forward to when this world will open up again to live music as we can't wait to breakthrough into playing gigs and festivals overseas and the United States.
Are any of you involved in any other bands or do you have any active side-projects going on at this point?
Heavy Trip is definitely the main priority although I'm always into jamming… Nothing too serious or anything with a label/name at this time. Music is being created in the moment with many different musicians and genres to be forgotten as a hazy memory. Ben Frith on the other hand is in two other projects named Storc, and Vicous Cycles.
When did you decide that you wanted to start writing and performing your own music? What brought that about for you?
Roughly when I was about 17 I picked up the guitar after breaking my neck snowboarding from whiplash. I had musical background previously in classical piano and viola as a child, although I never took much interest in writing until later in life. It was interesting picking up the instrument and learning scales and chords without fully being able to psychically look down very well, forcing myself to remember these scales and patterns in my head which may have helped in the long run. After high school I moved to Whistler and focused on filming snowboarding and eventually landed a gig working with Snowboard Canada Magazine as a Videographer, unfortunately that didn't last longer then a year due to knee injuries so I had to fill my creative outlet in another form which resulted in songwriting. It all started thereafter gigging as cover bands in the underground Whistler clubs covering Pentagram, Uncle Acid, Sleep, Stoned Jesus, etc.… Which I realized had only so much potential. The crowds in Whistler are full of tourists/people from out've the country on work visas looking to get maggot drunk and have a good time, in which setting the environment for shows considerably looser in comparison to the city of Vancouver.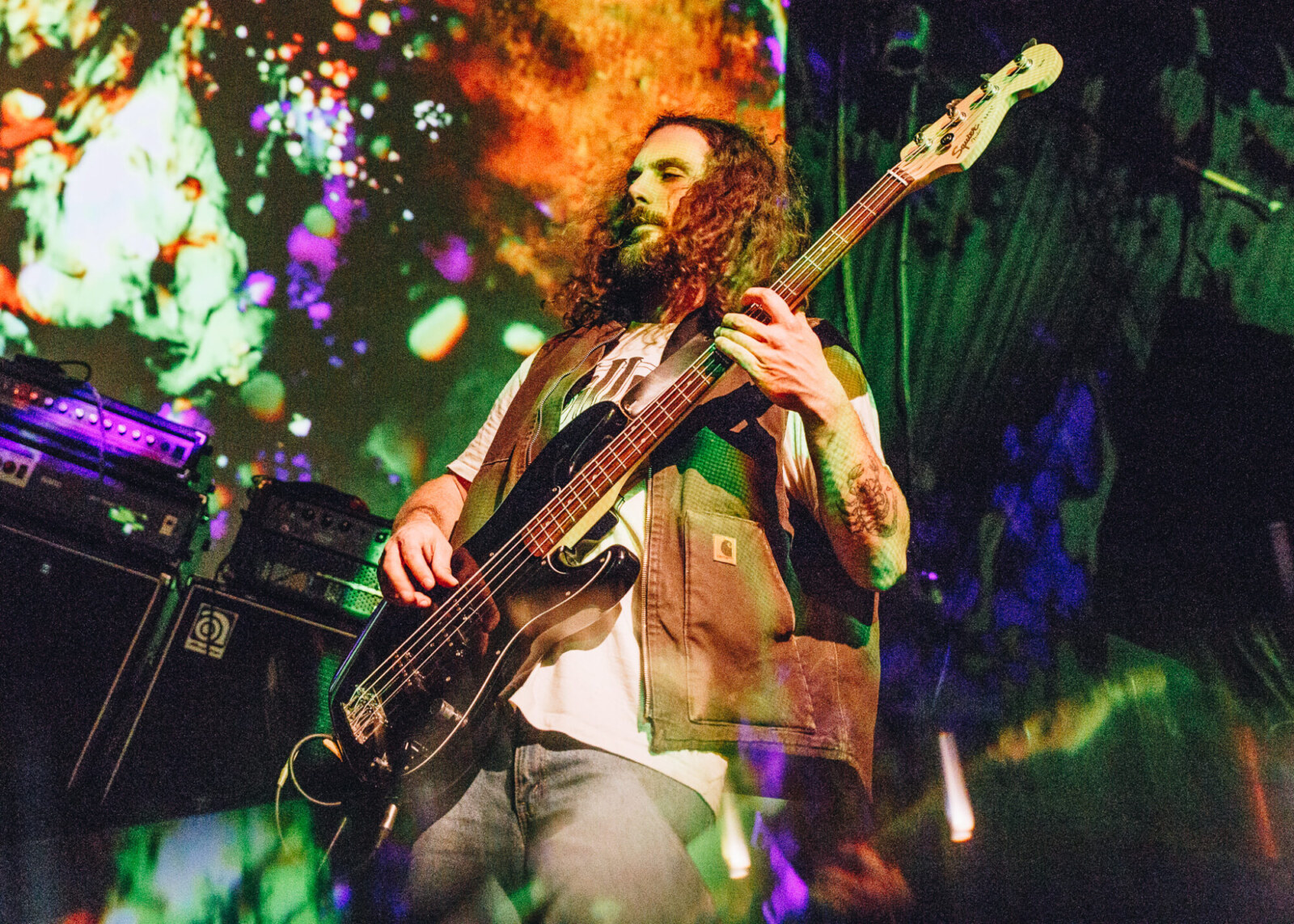 I remember once there was an incident where some dude got so hyped he smashed a bottle on his own head and had to go to the hospital, resulting in eventually back to Australia to avoid hefty medical bills. Around late 2016 I started writing original songs and that is when the birth of Heavy Trip was initiated, we underwent a few aliases back then until our gig with Sacri Monti, but the same songs on our first album released in 2020 we're being played way back then, only with some minor adjustments to be made for the recording process. The constant change of drummers made it difficult to press forward in writing songs while just trying as a band to relearn the material we already had. To be fair in regard to why the constant lineup changes, Whistler is a small town where music wasn't exactly the reason anyone lived there, not to mention we were the only original act making it difficult to find someone as committed as Cole Vibert and myself to the Trip. Opening for Radio Moscow at 21 years of age was definitely the eyeopener in the fact I wanted to base my life around this endeavour and the possibilities of what's to come creating music.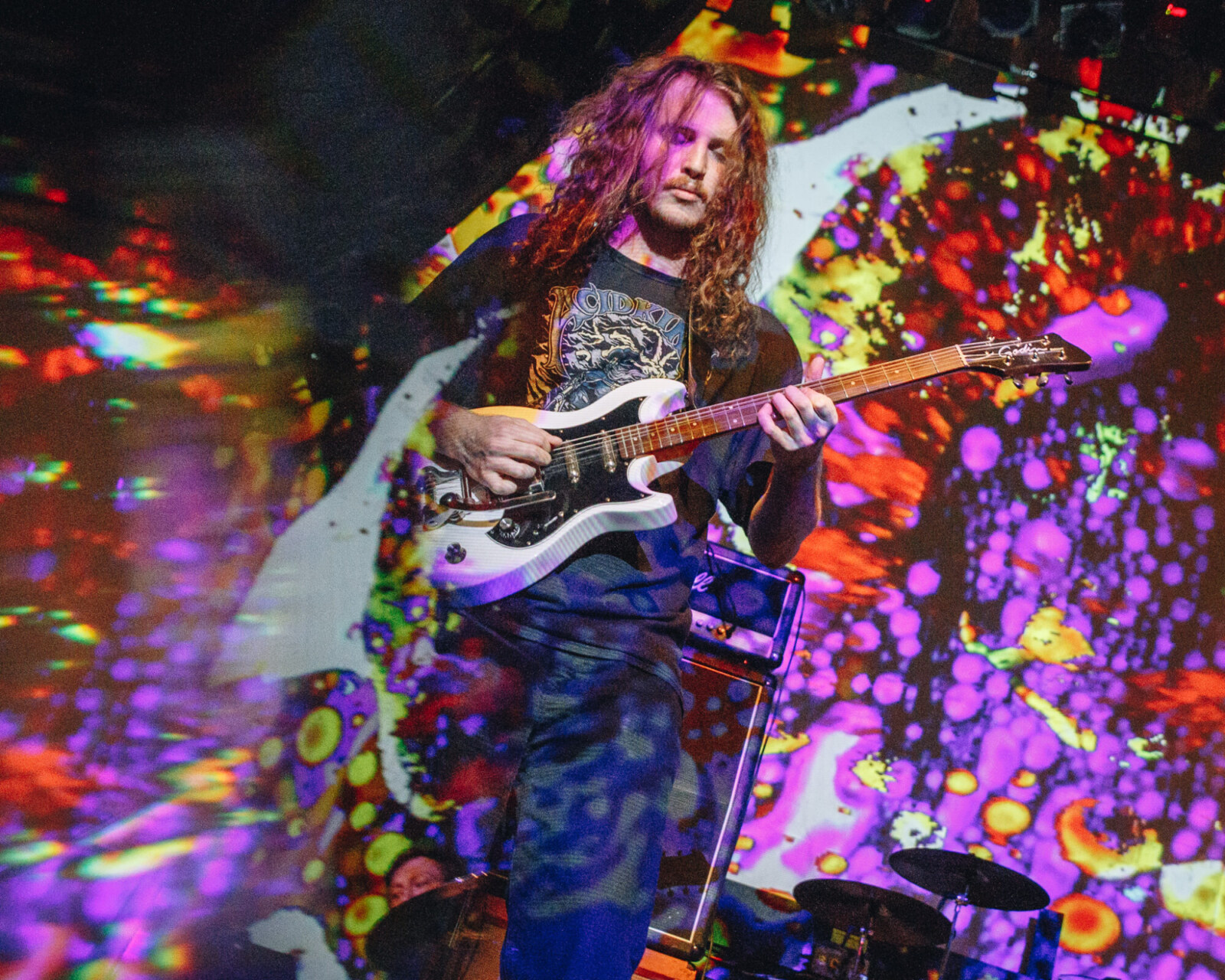 How do you usually approach music making?
Our first record was definitely riff oriented, and pieced together with more structure then our current approach. The guitar solos were mostly written phrases, that being said in a live situation we would either extend certain sections or leave some known amounts of space for improvisation. At this point in the creative process our sound has evolved in the matter that we usually improvise jams based along finding a cohesive riff whilst recording voice memos or videos in attempt to recreate the key moments in time and space where some sort of expression and feeling is captured, or basically when the riffs just really fucking heavy.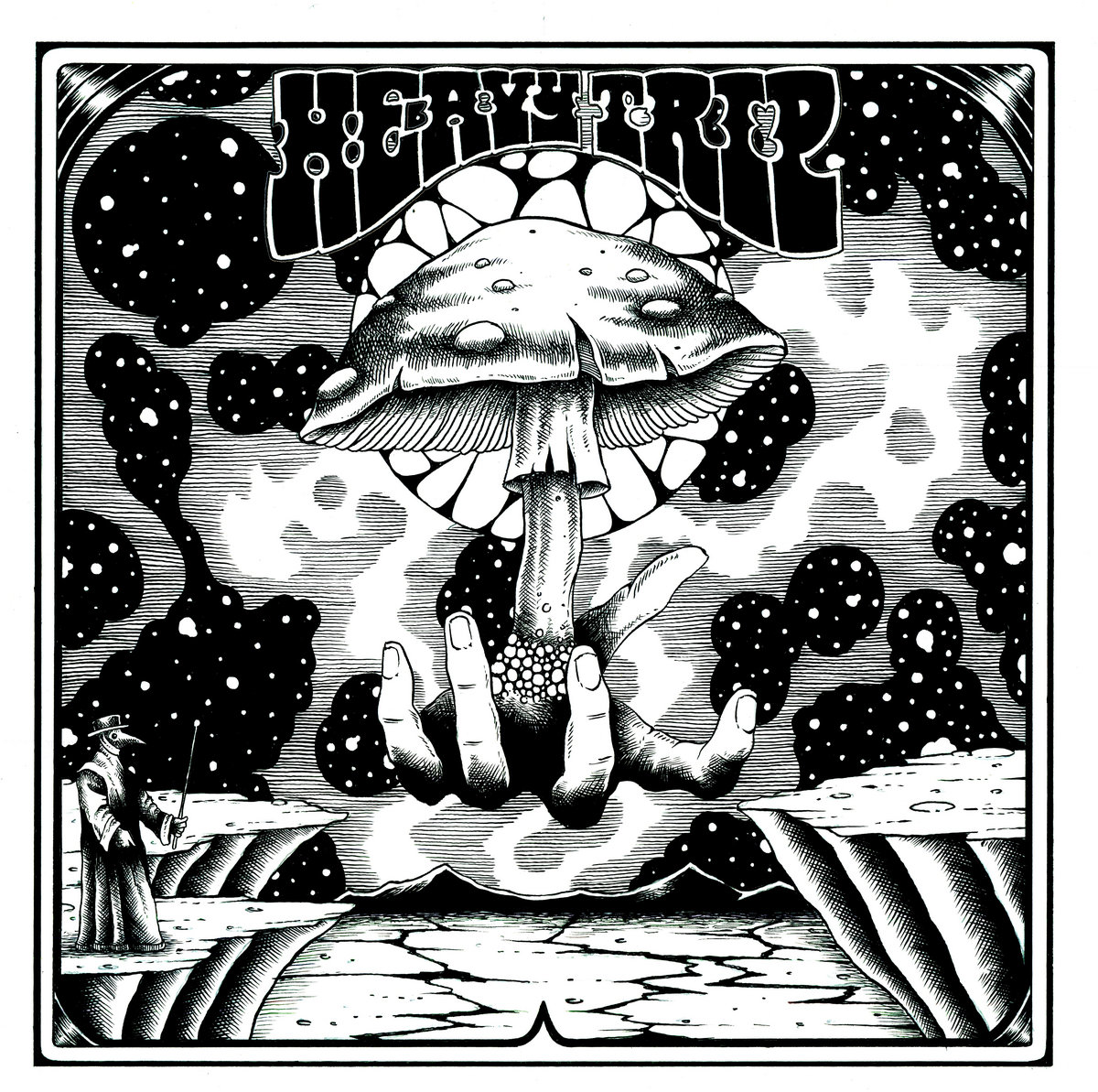 "Music couldn't be created without taking chances"
Can you share some further details how your latest album was recorded?
The self-titled album was recorded in the Warehouse, Vancouver, B.C. A world class studio owned by Bryan Adams where AC/DC, Metallica and Slayer have recorded among many others. The recording process began November 2018 and was self released March 28 2020 in the midst of the global pandemic. The lineup at the time of recording was myself on guitar, Cole Vibert on bass, and Tim Horan on drums who we hired for our cross Canada Earthless X Mad Alchemy tour. I doubled nearly every guitar track and tripled some solos for the specific tone/sound out've my Marshall JCM 900 and Cole Vibert used a Classic Ampeg SVT for the bass tone. Our engineer for the sessions, Zach Blackstone, mixed our album who also happened to work on AC/DC's newest album to be released. Stuart McKillop did the Mastering for the record, we were very pleased with the sound of the final product and happy to lay those songs to rest and focus on new material.
What are some bands/musicians that have a big influence on you?
I feel the best way to go about this question would be to categorize between 70s/psychedelic and current "Stoner Metal" as I draw so much influence from both eras. Some of my favourite guitarists from back in the 70s were Tony Iommi, Eddie Van Halen, Hendrix, Eddie Hazel, Rory Gallagher, Stan Webb, Alvin Lee, Jim McCarty, Roy Buchanan, Edgar Broughton, Uli Jon Roth, Angus Young, Randy Holden and Shinki Chen. Notable bands would have to include Captain Beyond, Dust, Pentagram, Far East Family Band, Flower Travellin' Band, Hawkwind, Human Instinct, Creepy John Thomas, Neil Merryweather, Iron Claw, Death, Road, W.I.T.C.H., Budgie, Blue Öyster Cult, Uriah Heep, Thin Lizzy, Motörhead, Jericho, Slowbone, Toad, Coloured Balls, Buffalo,
Amon Düül II, Stone Axe/Josefus, Medusa, Red Dirt, Wishbone Ash, Deep Purple, Savoy Brown, Spooky Tooth, Steppenwolf, Grand Funk Railroad, Steel Mill, Ultimate Spinach, Wicked Lady and Master's Apprentices only to name a handful of the vasty talented groups from the time period. Current bands I really enjoy and in turn equally influence my sound would have to be Sleep, Causa Sui, Earthless, Radio Moscow, Dead Meadow, Electric Wizard, Elder, Acid King, Danava, Kikagaku Moyo, Goat, Re-Stoned, Graveyard, Uncle Acid, 1000mods, Fu Manchu, All Them Witches, The Devil and the Almighty Blues, Samsara Blues Experiment, and Colour Haze. My favourite active guitarists to this day would be the masters Isaiah Mitchell, Parker Griggs, Jason Simon, and Matt Pike which is hard to believe I've been fortunate enough to open for or at least witness such wizardry first hand. Watching the Beat-Club episodes and the film: Such Hawks Such Hounds, have also been great influences on my ear.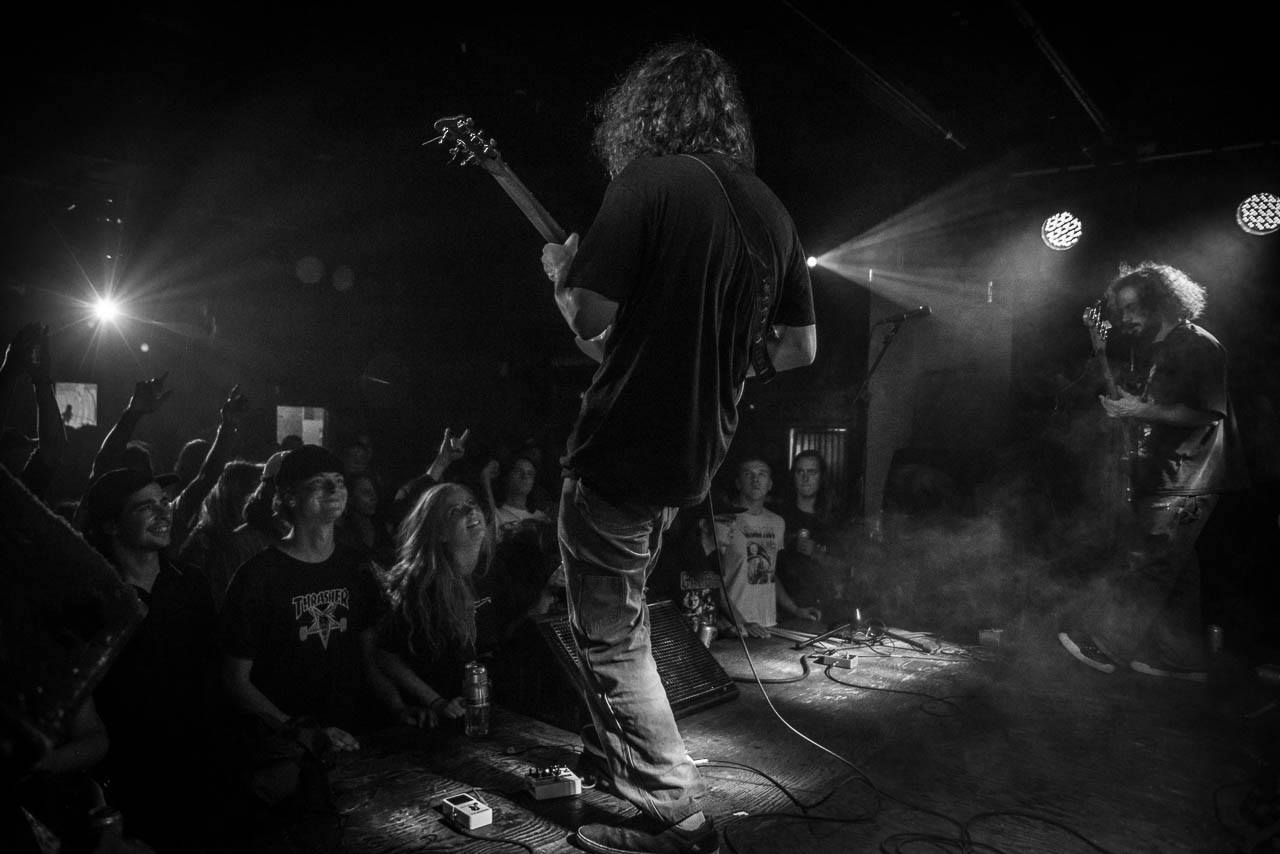 "We are currently finishing wrapping up the writing process of our second LP and looking forward to hitting the studio in February 2021 to record 'Liquid Planet'".
How are you coping with the current world situation? What are some future plans?
I wouldn't want to be anywhere else in Canada than Vancouver at the moment, times have been extremely difficult on everyone although here on the west coast it's slightly more mellow and bearable in consideration to the rest of the Country. We are currently finishing wrapping up the writing process of our second LP and looking forward to hitting the studio in February 2021 to record 'Liquid Planet', to be released when the world's at the end of the tunnel regarding this pandemic and touring is in sight. In the meantime there's a very high possibility of us doing a livestream playing some new material at the legendary Rickshaw Theatre before that time comes. As I mentioned earlier, we will also be doing an EU repress with Burning World Records including a run of CD's as well with the label as there has been plenty of interest in that format in the very near future.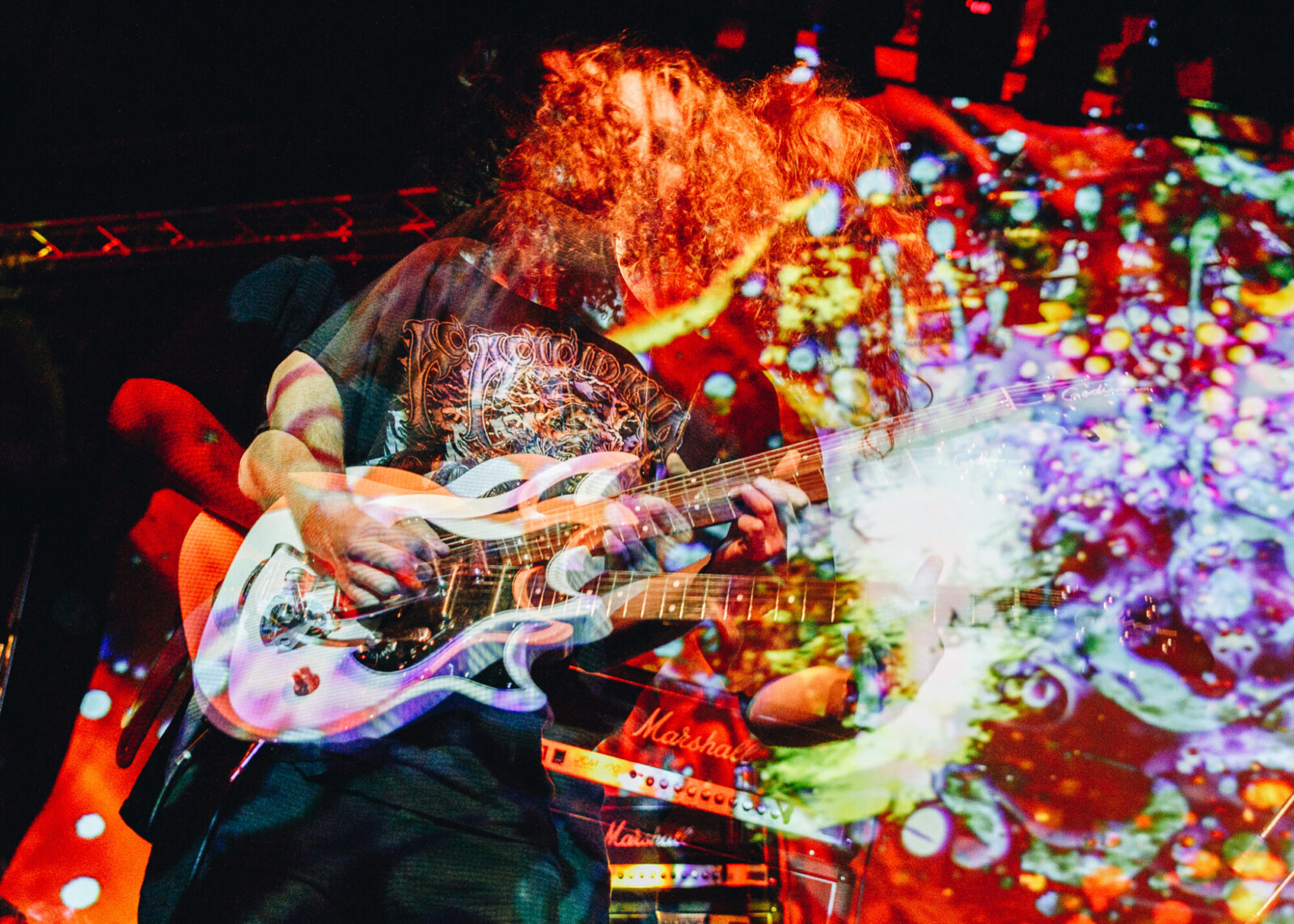 "If every night in a row I played the exact same set, Rock and or Roll would start to feel like work, now wouldn't it?"
How important is improvisation for you?
Music couldn't be created without taking chances via trial and error to reach a form of organization or arrangement. Frank Zappa had an incredible point during an interview on MTV in 1984 that I agree with about the confines of structure and the live experience stating "My theory is this, I have a basic mechanical knowledge of the instrument and I got an imagination, and when the time comes up in the song to play a solo its me against the laws of nature. I don't know what I'm gunna play I don't know what I'm gunna do, I know roughly how long I have to do it and it's a game where you have a piece of time and you get to decorate it. Depending how intuitive the rhythm section is that's backing you up, you can do things that are literally impossible to imagine sitting here, but you can see them performed before your very eyes in a live performance situation." He would play every show spontaneous and different in hopes of that unique moment to that one time and in which taking chances to make mistakes. Similar introspects are clearly shared by lots of other guitarists especially such as Jimi Hendrix and one of my favourite current players Isaiah Mitchell, which was very inspiring to witness for a week straight. In terminology homage to Earthless, the 'Cosmic Nod' is definitely key in communication through musical instruments and carries the direction of the sound. If every night in a row I played the exact same set, Rock and or Roll would start to feel like work, now wouldn't it?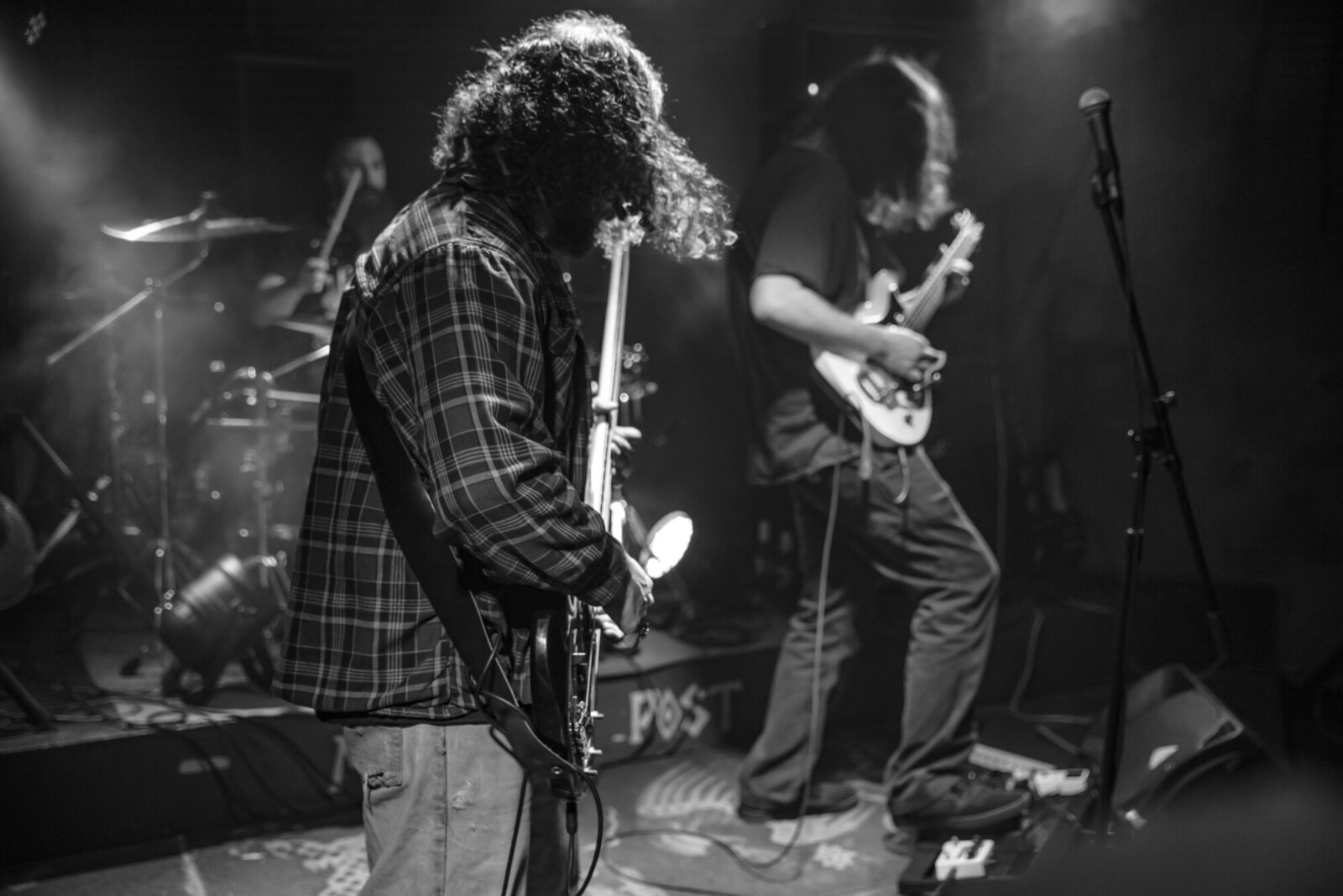 Let's end this interview with some of your favourite albums. Have you found something new lately you would like to recommend to our readers?
Sleep – 'Holy Mountain'
Earth – 'The Bees Made Honey in the Lion's Skull'
Earthless – 'From the Ages'
Black Sabbath – 'Sabbath Bloody Sabbath'
Far East Family Band – 'Nipponjin'
Aquaturbia – 'Psychedelic Drugstore'
Cactus – 'One Way…Or Another'
Funkadelic – 'Maggot Brain'
Ten Years After – 'A Space in Time'
Chicken Shack – 'Imagination Lady'
Orang-Utan – 'Orang-Utan'
Sweet Smoke – 'Just a Poke'
Demon Fuzz – 'Afreaka!'
Pentagram – 'First Daze Here'
Elder – 'Dead Roots Stirring'
Witchfinder General – 'Death Penalty'
A band I stumbled upon I'd recommend is Elbrus from Australia, their debut S/T LP from 2016 rips hard. In particular I'm a big fan of their song 'Break The Machine', not to mention it helps their cover art was painted by Adam Burke of Nightjar Illustrations.
Thank you. Last word is yours.
Trip Heavy! Thanks Psychedelic Baby! Cole Jandrisch
Klemen Breznikar
---
Heavy Trip Official Website / Facebook / Instagram / Bandcamp / Spotify