Jaguar No Me | Taishi Nagasaka | Interview
Former Fat White Family and They Came From the Stars, I Saw Them bass player Taishi Nagasaka spreads his wings with an irresistible album of Japanese cinematic psychedelia and garage punk.
---
'Misekake' by Jaguar No Me was released October 12th on a new label called 'Invisible Sounds'. Most of the songs on 'Misekake' were written while he was part of Fat White Family. Those songs weren't used at the time so he decided to invite Max Bauer from Isolation Berlin to make more tracks. 'Misekake' is a collage of old pop songs from Japan mixed with the garage psych sound. It's cinematic, it's lo-fi, and it's punk!
Would you like to talk a bit about your background? What are some of the early influences and where did you start your music career?
Taishi Nagasaka: I am not from musical or artistic family at all and there was barely any music in my home in Japan. I was playing basketball. I had big fun when Michel Jordan, Penny and Shaq were active. But luckily or maybe unluckily I didn't get any musical influence from them. My musical career started pretty late. Kids barely have instruments in the countryside in Japan. I think I asked my parents to buy me a cheap guitar starter set. I couldn't even tune up. I remember I didn't know what was the bass sound in music. Pretty horrible. My first band was some 90s J-pop cover band when I was 17.
You're a former bassist with Fat White Family. How did that come about?
I don't collaborate with them anymore. They come to see my old band's show in London, because Rich and Liza (founder of our label, Invisible Sounds!) organized it. Then I think Saul and Nathan, maybe Lias were there and they were crazy about my cheap theremin. Then they booked us for their maybe third show. I was in touch with them since then. Anyway after I moved to Berlin, I saw they are doing an European tour and I asked Saul if I could join them in their van. I can DJ for the shows or something. He friendly said "yes" and yeah, I joined in the van. Jack [Warmduscher] was still in the band! I love to play with him. It was about 2 weeks tour and a few days before the last day in Brussels, the bass player Joe left the band. Then as the boys knew that I could play bass they asked me to join when I was playing as Cozmik Onion Field. It was a weird moment but I just said "yes". Luckily we arrived at an inside festival in Dijon, France very early in the morning and I had 9 hours to practice via their live videos on YouTube (there was wifi at the site too!). So yeah, I just played and it was good! Here I found the video!
Currently Nathan and Alex are in Berlin and they invited me for Texas hold 'em, it's pretty fun. Maybe we can call this collaboration.
Your other projects include Cozmik Onion Express and DJ ONONiiONIONIION. Would you like to share a few words about it?
Cozmik Onion Express is not active at the moment unfortunately. I have another Japanese experimental music and butoh dance project called Iwazu Mo Gana. It has started with the challenge to mix traditional and experimental music. Nobody had done this kind of style before. Maybe it will be easier to watch?
This was an interesting show. I was very pissed as we shared the backstage with Anton Newcombe and he was doing his own interview and told us "It's not about China. I am working!". And kicked us out from our shared room. Anyway, it was "a good racism" by the old famous American boomer!
DJ ONONiiONIONIION is a concept about Japanese TV chart music from 60-80's. It's cheesy, but so lovely. Songs are old, but new to me! I really enjoy how they create the music and use the words together, also the performance! It's pretty interesting in fact, longer I am away from my homeland, more interested I am in Japanese music. [DJ ONONiiONIONIION Mixcloud]
You formed Jaguar No Me about three years ago in Berlin. How did that come about and who are other members of the band?
Wow, it s been three years already. We played many shows, but yeah this is the first release finally!
So after the show at Brixton Academy with Fat White Family in 2016, I found the time for myself with much interest in making a song based band by myself again. (I was doing only improvised music since I moved to Berlin). Then I invited my friend Max Bauer (from German post rock band, Isolation Berlin) to make more songs together. Currently the band is consisted by a Japanese piano player and experimental musician Miho on drums and ex-Boys Age (was the 1st signed Japanese band by Burger Records. I would say loudly that this band didn't behave as the other bands from the label at all) drummer Taka on bass, and sound engineer Diego who collaborates with the legendary sound engineer Martin Bisi (he worked for Sonic Youth, Swans, John Zorn etc.) on guitar and keyboards. It is amazing to play with Muti players.
Your debut 'Misekake' basically consists of songs originally written for Fat White Family.
Yeah after the break, I had the songwriting passion and wanted to contribute myself to the band more. I gave them some early home rough samples and they gave me a good feedback. But maybe the main guys wanted something different and also I wrote lyrics in Japanese already. Anyway, I unconsciously made tracks for me to sing.
"I really wanted to keep it like super market music but in an exciting way."
How did you approach music making and can you share some further details how your latest album was recorded?
For the context of songs, I tried to make it simple and twisted, nostalgic middle age image and lyrics, something real and surreal, very kitsch plus somehow making sense all together. I was very influenced by Fat White Family tracks too… by playing the tracks every night, I was amazed by the quality of songs to be played overnight excitingly. Same songs were not same songs! I also felt some longing toward old cheesy J-pop and I wanted to do something similar which creates special feelings like nostalgia, romance and normality. I really wanted to keep it like super market music but in an exciting way.
You guys are currently with a new Portuguese label Invisible Sounds – how did you get discovered by them?
Basically they are good DJs and we are friends already. I felt they can be interested in what I do with this band (they found me in London back then and they booked my old band for their night and at the show I met Fat White Family). I just sent the tracks and they enjoyed them! Then they asked me if we had the label. I said no, and they said okay well do it!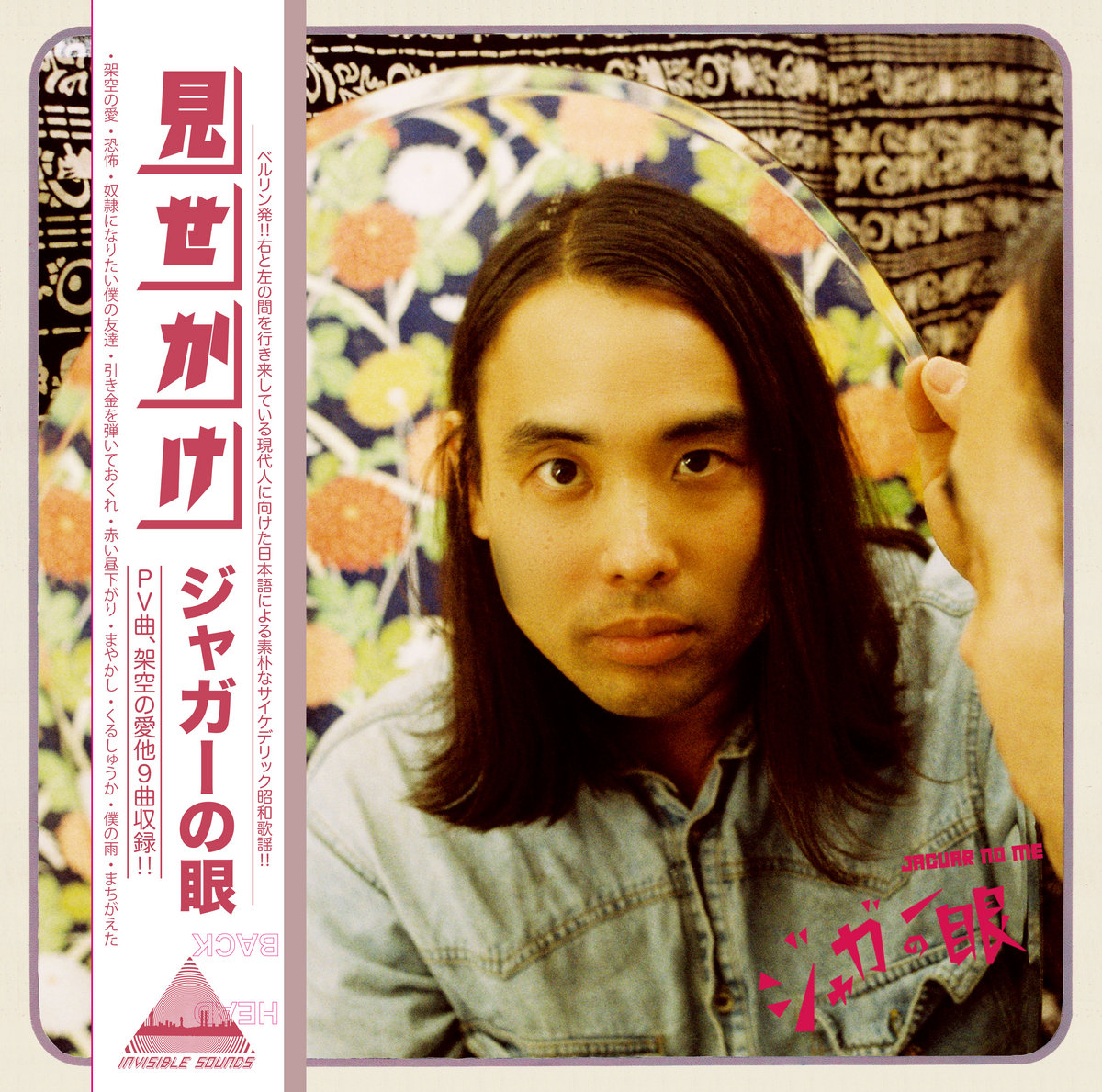 Richard Walsh [Invisible Sounds]: Invisible Sounds is based just outside Lisbon, but in a sense we're a bit more international because I'm English and my partner, Liza, is Russian. We met in London and we lived there for a while and basically I used to live with a guy called Alex who was in a band that was a precursor to Fat White Family called The Saoudis, so through Alex I met all of the Fat White Family guys and they were often sleeping on my sofa and eventually one of them (Adam) moved in. Anyway, the line up changed quite a lot around the core members and one guy who joined for a bit was Taishi. I knew him a little bit because he used to be in a weird band called They Came From The Stars, I Saw Them with a local legend called Horton Jupiter. But yeah Taishi joined Fat White Family and we saw him around every now and again. Then a few years later we moved to Lisbon to concentrate on dj-ing and starting a label, Taishi left Fat White Family and moved to Berlin, but we (especially Liza) stayed in touch, exchanging fb messages every now and again. We were looking for something to release because we wanted to start a label – but we didn't want to rush into it, we wanted something we believed in, not just a random record.
So as part of a conversation Taishi sent a song to Liza and she was "wow this is great!" and then to our amazement, it turned out that he had not just one but a whole album's worth – so, a perfect match, some guys looking for some good tunes… one band with a load of killer tunes looking for a label. The rest was just details… and a huge derailment caused by the pandemic of course… we were originally hoping to do launch parties in London, Lisbon, Berlin…. oh well. [IdleRich and Lizatron Mixcloud]
Are any of you involved in any other bands or do you have any active side-projects going on at this point?
As I mentioned above, only Iwazu Mo Gana and DJ ONONiiONIONIION. Otherwise I don't have that much time being a musician and a father. Before corona, I was doing as much as possible like collaborating with Sundays and Cybele from Guruguru Brain label by Kikagaku Moyo and with German 'krautrock' band called Camera which I may do some random collaboration with in the future as we are very good friends. Also yeah I'd love to do more experimental music again when I find a new flat.
How are you coping with the current pandemic. What are some future plans?-
Pandemic is pretty strange. It made me be away from what I really wanna do, but instead I started to look inside me and around me. The importance of something daily, normal… of course my son has been the key for my life and creation. I think I became a slightly nicer person during the pandemic. For the future plans, we have five more half finished recordings and more ideas I wanna do like superhero, war music, fake Arab, middle age disco ball etc. in Japanese style. But I'm not sure how to start with. Maybe with some lo-fi videos.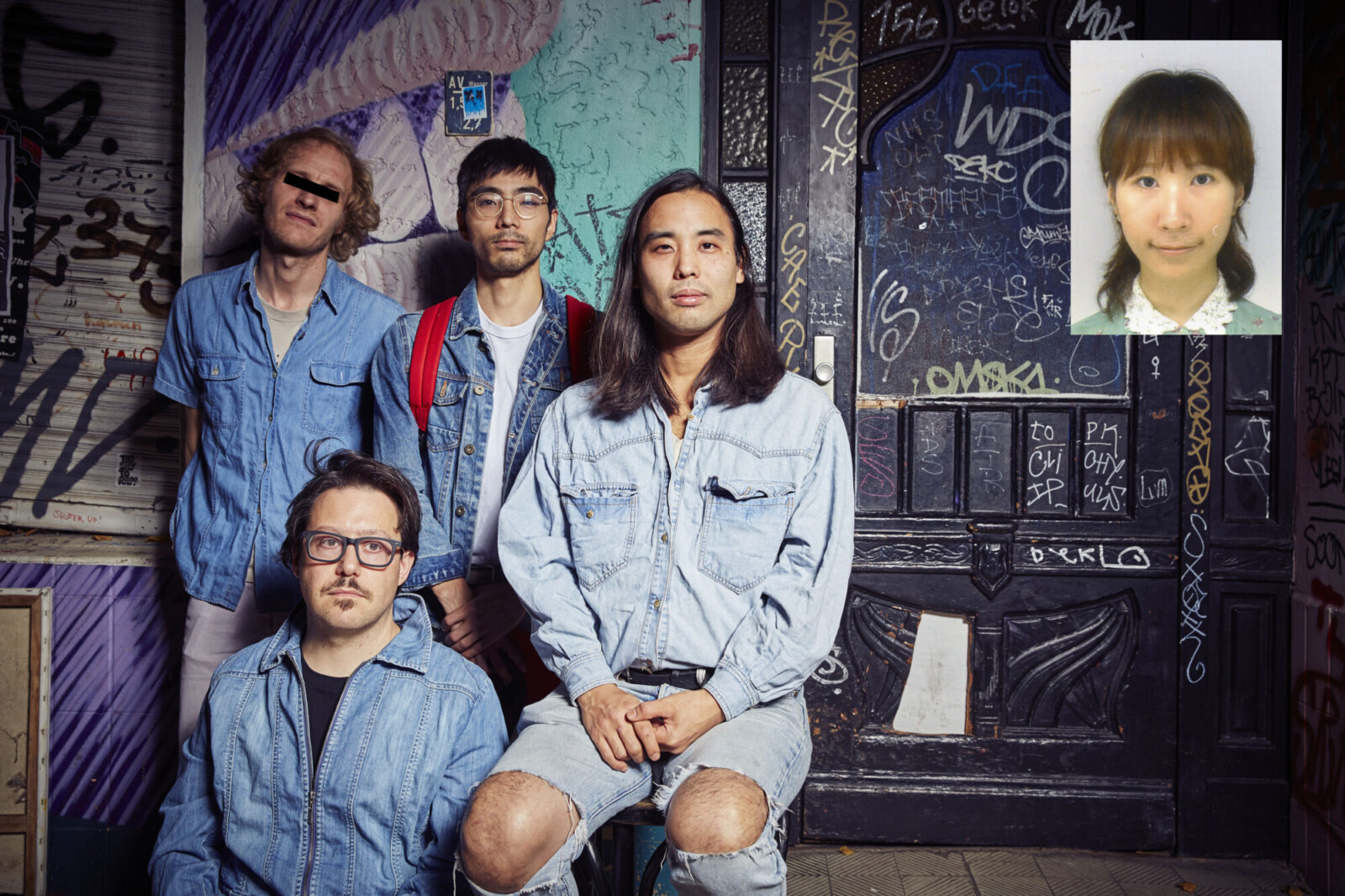 Let's end this interview with some of your favourite albums. Have you found something new lately you would like to recommend to our readers?
Okay, first Japanese 80s and one French electronic rai style;
'Reflections' by Akira Terao (1981)
'Leïla Nova' by Ko Shin Moon (2020)
Thank you. Last word is yours.
Thank you, Klemen. Taishi Nagasaka
Klemen Breznikar
---
Jaguar No Me Facebook / Instagram / Bandcamp
Invisible Sounds Facebook / Instagram / Bandcamp