Humbros
Humbros is the Nantes-based duo of Charles Dubois (percussion) and Simon Puiroux (sax, electronics). On calm moments, they sound like fourth world ambient. On wilder moments, they sound like a krautrock band with an ecstatic early rave feel. They made two releases: the tape 'Night of the Toacas' (2018) and the vinyl album 'From 0 to 90' this year.
---
"Traditional music from a parallel world"
How did you get to know each other?
We met at the age of 14 thanks to skateboarding, in the streets of Saumur, our small hometown.
For how long have you been making music together?
We quickly started to play together with our two respective instruments, saxophone and drums. Today we are 27 years old, so it's been … 13 years that we play together.
How did your music change during the time you play together?
Styles have evolved over time, shifting from grunge and punk influences to more repetitive rock forms, even going through a more techno phase. We both studied at the School of Fine Arts in Angers, West France. This is really where the various meetings, concerts seen, records listened started to feed the current project. We worked a lot at that time on performances, sound installations and pictures, while continuing to rehearse and do concerts. We also respectively spent some time in Asia (Beijing, Vietnam, India, Thailand, …) and both lived for few months in West Bengal, India, where classic music and nomadic, traveling street music intersect in the culture, both fascinate us. There are also the many encounters, and the many places in which we have worked: apartment, attic, outdoors, cellars, studio… the environment and the place are very much part of the music!
Does each of you have a specific role within the band?
Yes, Simon is the electronic/wind/microphone part of the project, and Charles the drums and percussion part. Most of our music is born from a search for fusion between these two parts around electronic tunes, or cut from recorded improvisations then looped. Then, we work with a simple but kind of infinite device: an electronic tunes (synth, sample, loop..) turns, the "drums" follows or try to imitate these sounds, while being taken up in effects, creating new possible turning tunes, a kind of endless spiral.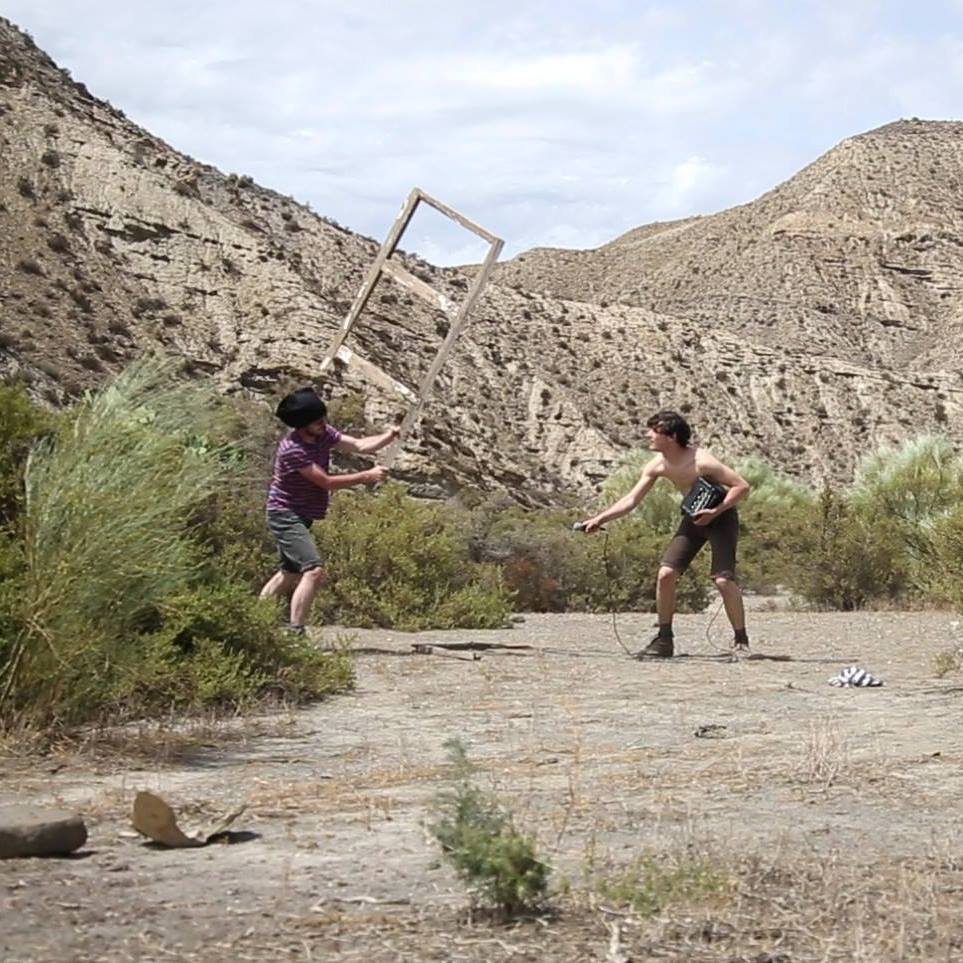 Can you compare 'Night of the Toacas' to 'From 0 to 90'?
Both releases were born out from people asking to release us but we decided to release 'Night of the Toacas' ourselves. Before that, we put a lot of energy into concerts but little into recordings. 'Night of the Toacas' is the result of an night of improvisation in our studio in the south of Nantes, recorded with 5 or 6 tracks, maximum 3 microphones on very minimalist percussion set (a conga, wooden planks, one tom). 'From 0 to 90' starts from the same principle but it is the result of a week of work where we recorded about ten hours of music with quite a bit more instruments and microphones and the desire to do something more precise, organic, an atmosphere, a story from start to finish.
"We like to make sounds that make you want to move your head"
Can you tell me how the recording of 'From 0 to 90' went?
A label contacted us following a concert we did at La Brasserie Atlas, Anderlecht, Brussels. A memorable evening for us at the Knotwilg Festival. Coming back from this tour, we spent a short week recording all the sounds we were playing live at the time, while working on organic form of fusion between percussion and electronics. We then worked with our friend DCIM on the mixing. The label finally didn't release the album but we're really really happy to have worked with Phantom Limb for the digital release and Knotwilg records for vinyl, two great labels.
You call your music meditative textures.
We like to make sounds that make you want to move your head or dance but we also love to create mental images, atmospheres, "other" spaces. People already told us that our concerts sound like a kind of hypnosis. Or they have had the impression of being taken somewhere else, don't know if that is meditation but it sounds good.
You say your music are never jams.
Of course, there is a part of jam in what we do and actually more and more. But we often start from precise "principles", devices and ideas. However, the concerts are quite more composed, with a more precise timing compared to the material that we currently record.
Your music is a mix between acoustic and electronic elements.
We are really interested in mixing, melting together these different sources, to create moments where we no longer discern "who does what". We have not yet felt the limit of this research but the duo can take so many imaginable forms that it is possible that one day we will release something 100% acoustic or 100% electronic, or something more rock. It all depends on the mood of the moment and the sounds that excite, electrify us.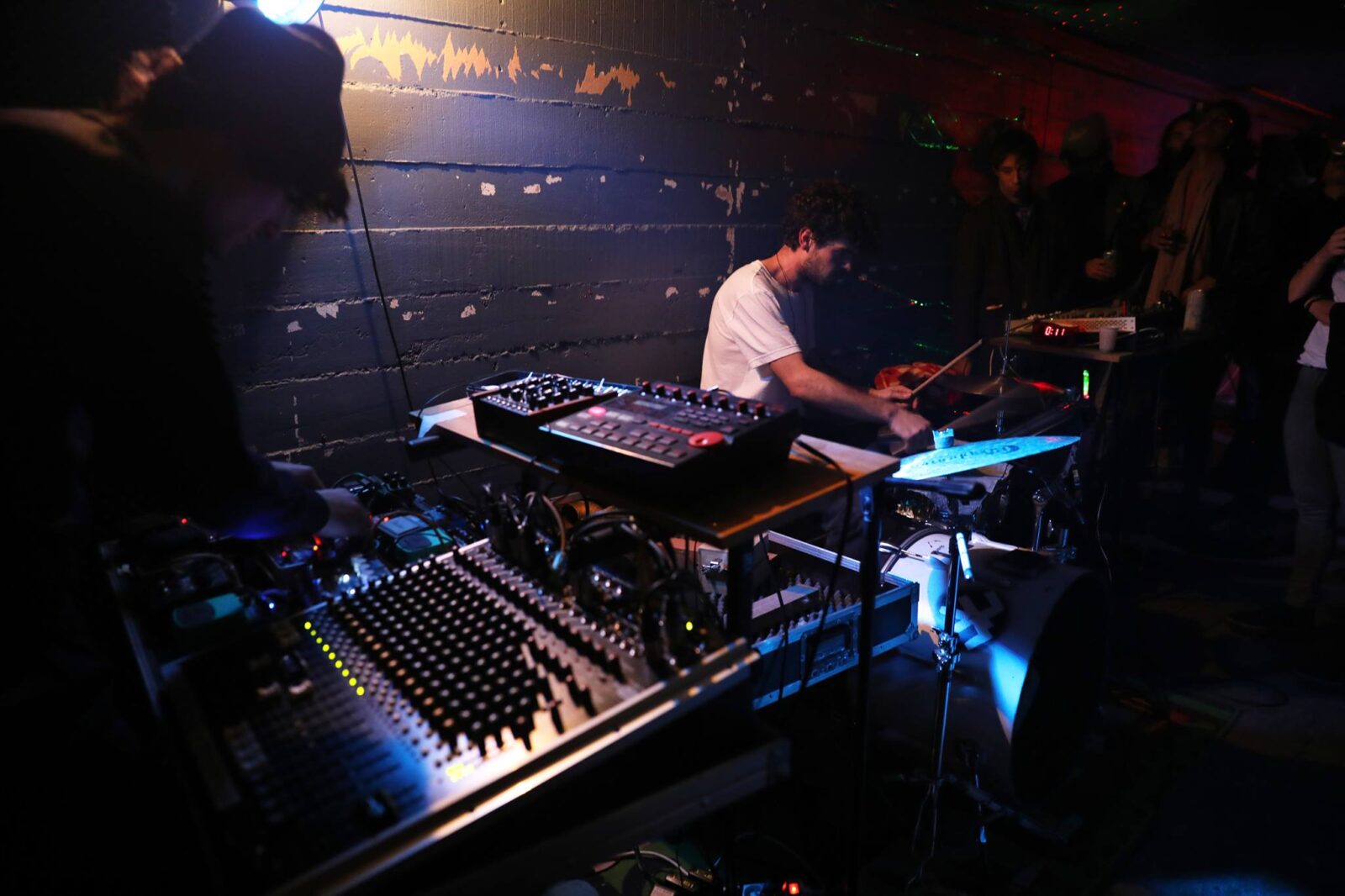 Do you see what you do as esoteric music?
Possibly yes, we are very interested in fourth world music and organic ambient music, we also listen a lot of field recordings and traditional musics. We like to design atmospheres like landscapes or scenes. We sometime have fun thinking about a sort of artificial field recordings, traditional music from a parallel world, a parallel age. Maybe more science fiction than esoteric?
Joeri Bruyninckx
---
Humbros Facebook / Instagram / Bandcamp
Phantom Limb Official Website / Facebook / Instagram / Twitter / Bandcamp / Soundcloud / Spotify / YouTube