The War on Drugs – 'Live Drugs' (2020)
Rather than committing themselves to a single live show, 'Live Drugs' features numbers, each recorded at individual events, spanning several years, yet they have constructed and designed the album to faithfully represent a live event, delivered with a typical set list order; I know, I was in attendance at most of the shows. It's also interesting to note that Adam Granduciel has videoed the shows so that they may someday be delivered as a DVD project.
---
This collection spans four (2014 through 2019) albums by War On Drugs, including a cover of the Warren Zevon song 'Accidentally Like A Martyr,' all pressed to delicious translucent purple coloured vinyl. Seeing War On Drugs live is an unforgettable event where the band forever seem to sidle on stage a bit transfixed and bewildered, looking like any six thirty-somethings picked from the audience, where it feels forever that the yearnings of one last great rock outfits has yet again shoved this group of unwilling introverts into an arena's unforgiving spotlight, when they're still mentally stuck on a club size stage.
Of course it's easy to hear Granduciel's heroes on any album, yet as a live adventure, it's as if Dylan and Springsteen are hanging in the wings, blessing these shows and inspiring historic surefooted relentless rhythms laced with hovering drifting melodic melodies and reveries. What's sincerely brought forth here is the improvisation that's teased out of these magnificent numbers, with each individual track coming off as an epic pocket story one simply can not turn away from, with Adam saying, "As a band leader, I always want to know where a song can go. Even though we've recorded it, mastered it, put it out, and been touring behind it, that doesn't mean that we just have to do the songs the same way forever. It feels like it's kind of a reset, to be able to put something out that's a really good interpretation of the way we interpret our music live."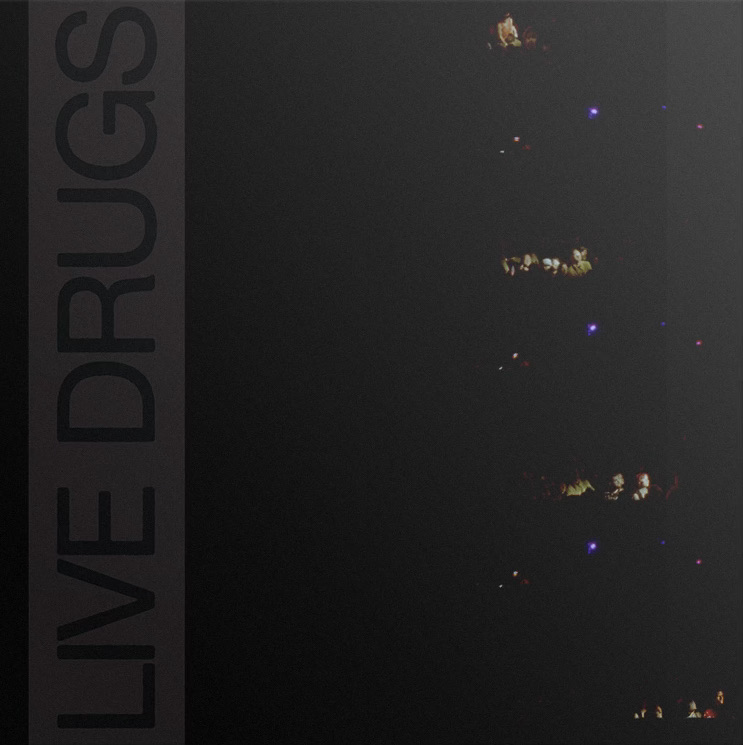 My pressing sounded remarkably good for a live adventure, reminding me of the splendid job Quicksilver Messenger Service did on 'Happy Trails' so many decades ago.
---
The War on Drugs – 'Live Drugs' (2020)