'Elephants' by Lizzy Young
Exclusive video premiere of 'Elephants' and an interview with Lizzy Young.
---
Originally from the suburbs of Paris, Lizzy Young found her way through the Barcelona gutters to the streets of New York City bringing an eclectic Euro-American mix to her songs which are at once very personal and universal. She releases today the music video for single "Elephants". The song is taken from her upcoming debut album 'Coocoo Banana' to be released on October 23 in LP and Digital formats via label GFY.
All tracks on the album were written and recorded in Brooklyn, New York and Brunnen, Switzerland, and mixed by Björn Magnusson of Specter Fix Studios in Brunnen. The album was mastered by Paul Gold of Salt Mastering in New York. The first single, God is Pink was released in January on Manimal records, a dizzying and trippy, bass- driven French dance song that the label called Shoegaze-Artpop.
"This album is about myself and everyone I love."
Are you excited about the upcoming album? 
Lizzy Young: As Warhol said, the idea of waiting for something makes it more exciting, and I feel like I have been waiting my whole life to have the courage to record my own music, but more importantly to share it to the world outside my own head. A dream "off" my dreams I would say. I have been jumping around like a 5 year old, dancing on 90's hip hop. After being frightened with a life threatening sickness I decided it was now or never, and now is much better than never, right? This album is about myself and everyone I love.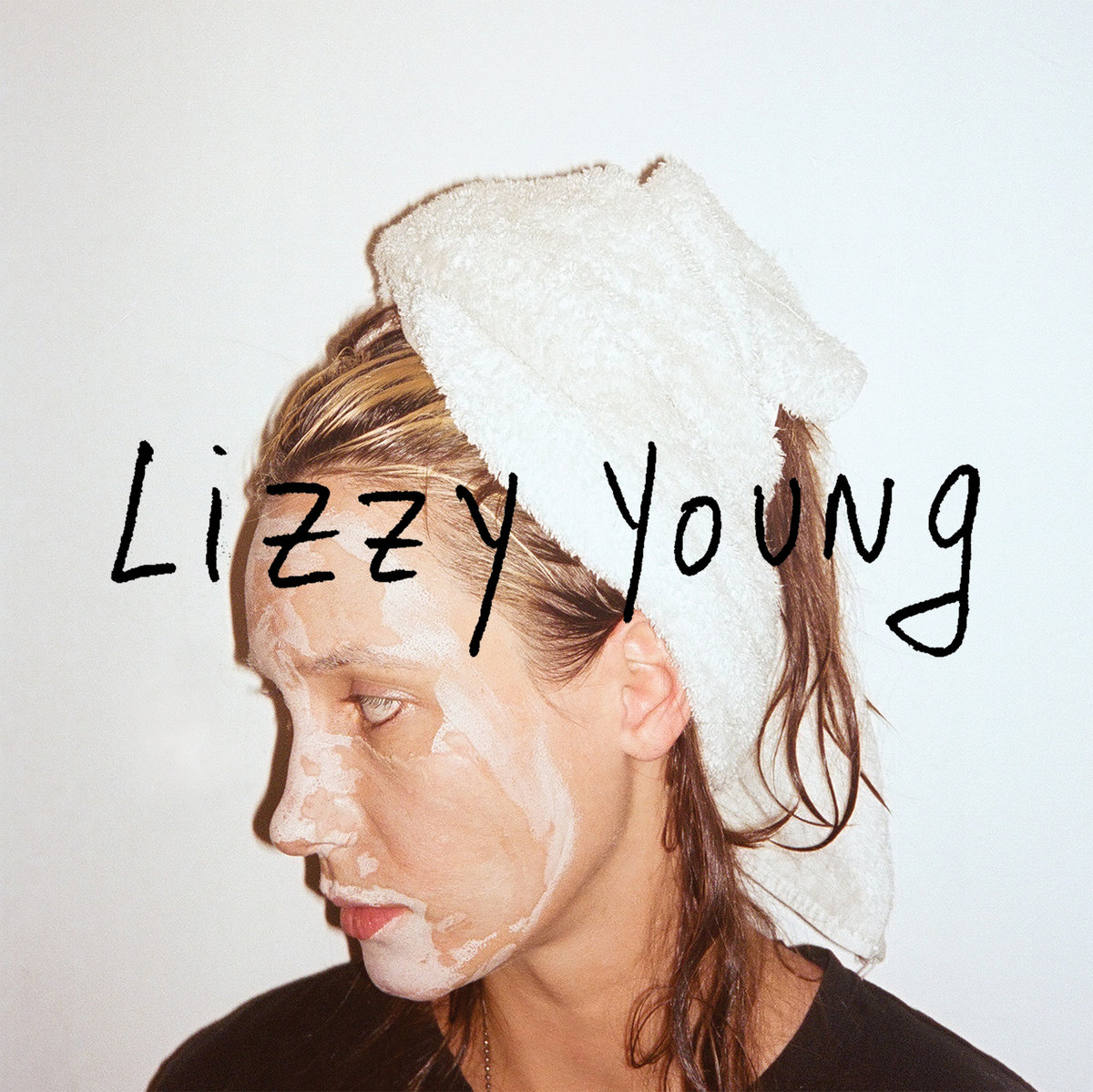 Take a moment to talk about music that's had an effect on your sound.
I grew up listening to a lot of soul music from my dad and used to dance a lot. I feel like from that I got this love of groove and beat. I can never start a song without a beat. Later on, I listened to a lot of Sonic Youth, Spiritualized, Suicide, Spacemen 3, TG, Psychic TV, Prince, Molly Nilsson, Wesley Willis, Princess Nokia, Ariel Pink, Mos Def, Erykah Badu, Mariah Carey, the list goes on…I never really think of what I want to sound like, I just make stuff and if I like it in my ears then I keep going. I love very simple minimal music, distorted sounds and some very well produced pop radio hits. But also poetry. Having an unstable life making very simple and repetitive music helps me stay grounded in a way, or safer, like I can control one thing very well. A Tony Conrad kind of feeling I guess.
Is your material set in stone by the time you record, or is it an ever-evolving process? Are there any songs from your past that you'd like to revisit or rework? Is your approach to laying down music a building block process?
No, my music is a spontaneous prose. Nothing is ever planned or very rarely. But if so, it would be the words. I just improvise and see where we go from there. I usually start with a beat, and slowly add on top. I remade three songs from the good ol' days in this album. I used to record with my computer mic and they sounded pretty bad but I loved the tracks very much and wanted to do a part II, the come back, like Rocky.
Do you find yourself to be a perfectionist, in control, or do your ideas lead you, taking on a life of their own?
I'm a perfectionist for sure but I absolutely let my ideas, or instincts might be a better word, lead me. I am very particular about the sounds I am producing. If I don't like the sound I start all over again.
How does living in different cities and experiencing different cultures affect your music making?
It definitely affects my music, a lot of my inspiration comes from the streets, New York is full of music. It's a huge party of flavors. The way I understand the world now is much more rich, you really get to understand people if you eat their food. And music is the food of love, that's that.
"The music video was recorded on a toy camera in my friend's barn on acid"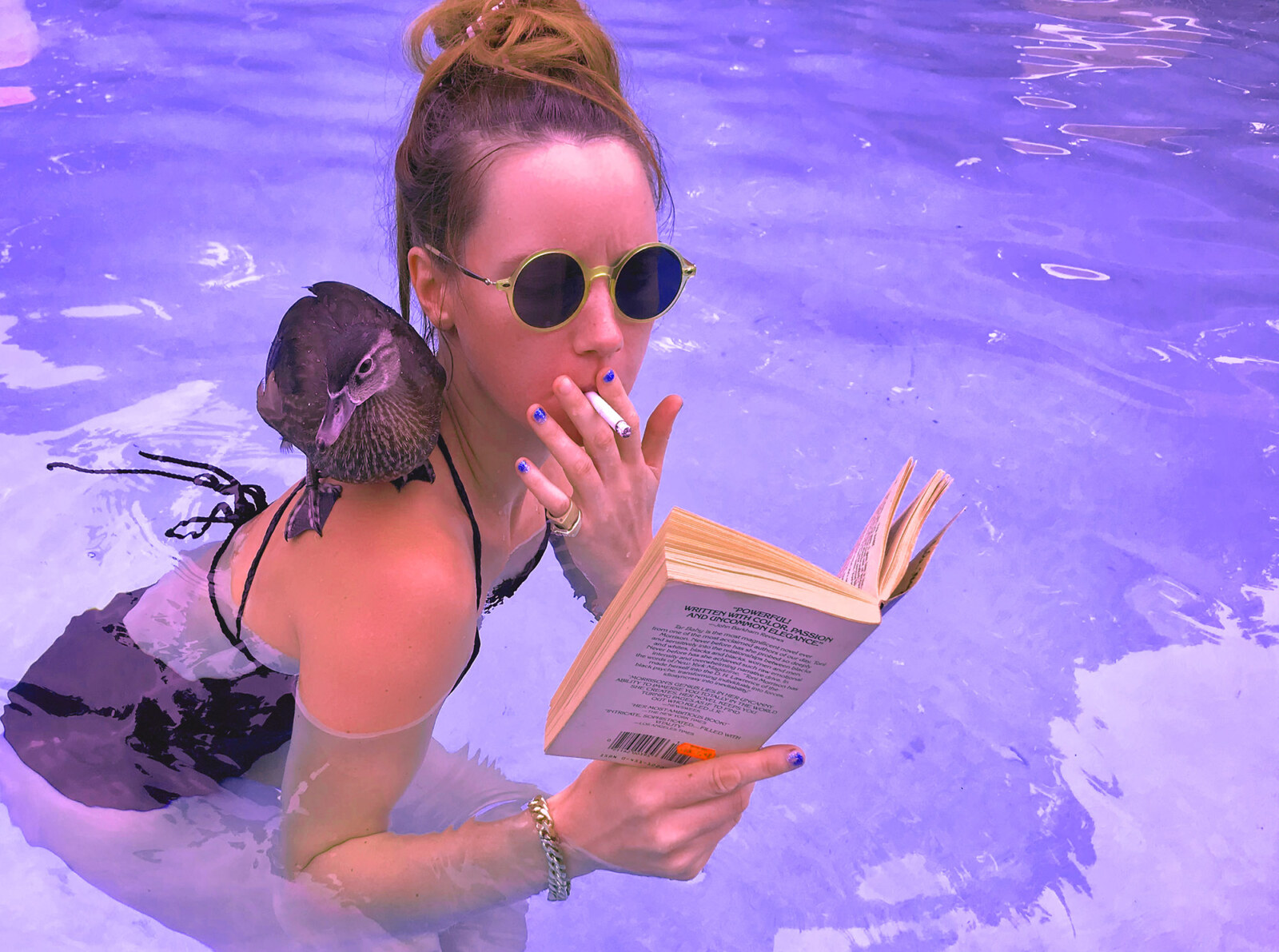 Today we are premiering 'Elephants'. What's the story behind it?
'Elephants' is the only song in French on the album, I wrote it years ago while I was bartending long nights in Brooklyn. It was the beginning of Instagram being popular and I felt that slowly we might just end up becoming images. That it will be the new way of presenting yourself. Images are everywhere all the time, it's sickening, our thoughts are turning into square shape. That and also being heartbroken by the difficulty of being an artist in a society of money and bullshit. The music video was recorded on a toy camera in my friend's barn on acid, at the end of last summer. I just finished recording my album in Switzerland and played a show to him and another friend that never showed up. We decided to film it.
Klemen Breznikar
---
Lizzy Young Official Website
Lizzy Young Instagram
Lizzy Young Bandcamp
GFY Official Website