Arteaga interview
Arteaga is a great stoner rock band from Santiago, Chile. A journey through the cosmic vortex of space.
---
Would you like to talk a bit about your background?
Francisco Gonzalez: First of all, thank you for this opportunity, well we are a band that was born in Santiago de Chile. Together with Sebastian Morales (guitarist and co-founder) we began to rehearse in 2011. We both had musical affinity and the same taste for horror movies of the 70's and 80's. In our beginnings we flirted a lot with punk, stoner and psychedelic music. Our first covers were by bands like Fu Manchu, Misfits, Pink Floyd and 'Masters Of Reality'. After our first performance, we decided to make our own music.
Who's in Arteaga and what do you all play? Have you all made any changes to the lineup since you started or is this the original lineup?
The formation of our first two albums 'Vol 1 Agradable' and 'Vol 2 Dios Sol' was composed by Francisco Gonzalez (bass vocals), Sebastian Morales (guitar), Paco Infante (guitar) and Domingo Lovera (drums). This formation was modified with the departure of Paco (work reasons), which suddenly changed our way of composing and working on songs (trio). For our third album 'Necromance', which was recorded live, we noticed the need to add synthesizers and percussions to the band. We were looking for a darker and more enveloping sound, for this reason we invited Oriana Portus to play with us, who continues in the band and had an essential participation in the sound of 'Season Of The Witch Chapter One'. Now we are with a new drummer, Jorge Habach and we hope that his contribution to the sound of the band will blow heads.
What can you tell us about your debut, 'Vol 2 Dios Sol'?
The sound of this album is quite special, it contains hypnotic and sensual rhythms, with touches of darkness and anguish, I think that the promotional video clips of 'Cuicodelia', 'Chapultepec' and 'Daga' were also quite striking too. The help of Sergio CH (Los Natas, South American Sludge Records) and Melissa Spence (Stoner Witch Radio) was essential, they were the first to broadcast us worldwide.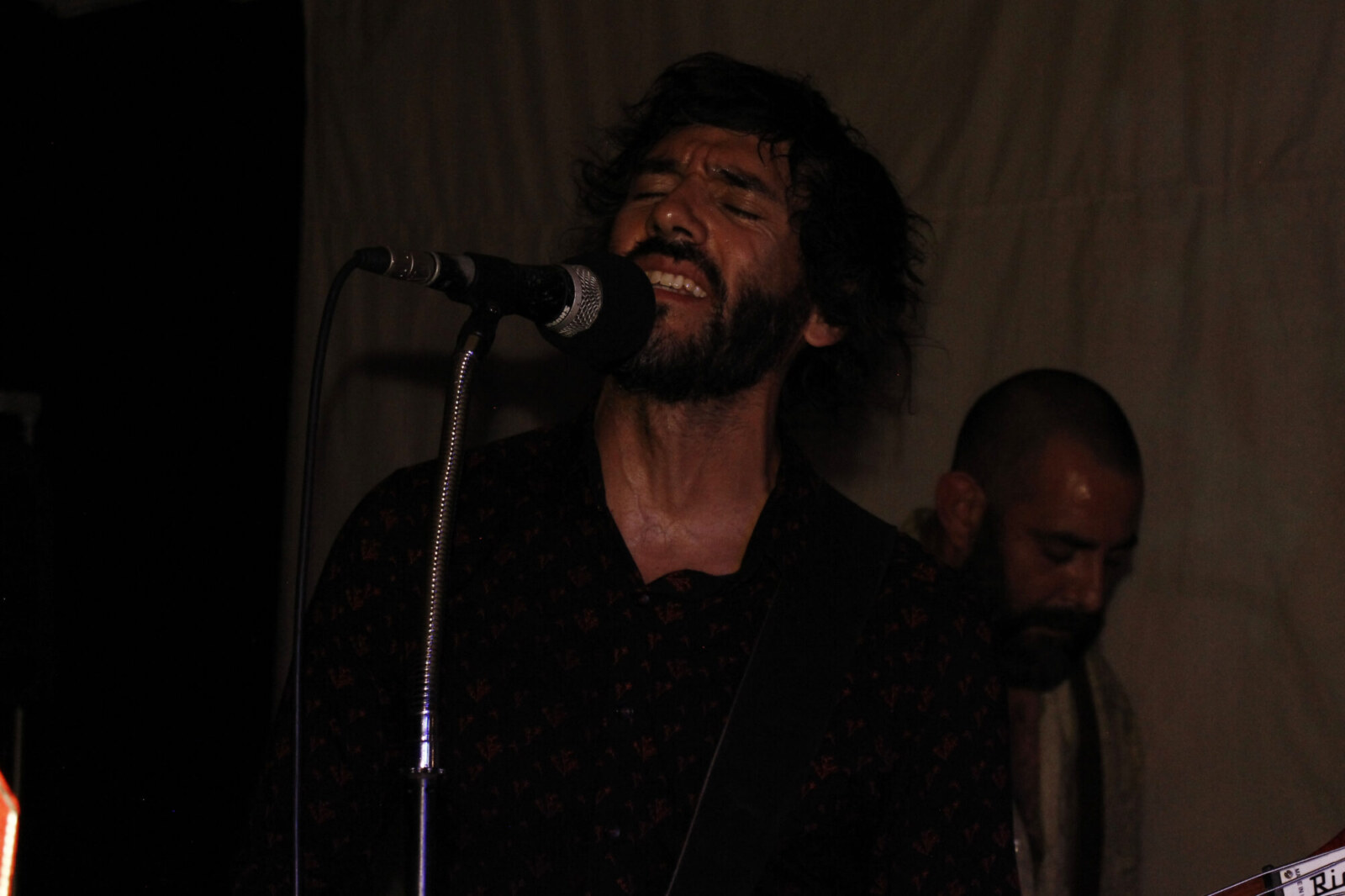 Can you share some further details how your latest album 'Vol IV Season Of The Witch Chapter One' was recorded?
The idea for this 2020 was the launch of three EPs through Interstellar Smoke Records, 'Season Of the Witch 1, 2 & 3'. We only managed to record chapter 1 at the beginning of this year, this time we wanted to flirt with spicy rhythms and retro sounds, Oriana P was a great help on keyboards and samplers, she managed to give the color and feeling we were looking for in this EP. The recording was a live session and we did the mixing with Vicente Zamorano (Golden Dawn Recordings) who also shaped a new sound for the band without losing the fundamental elements, sounding strong and raw. In addition, the mastering was completed by Esben Willems (Monolord). We are very happy with the result.
"We have given each album a different aesthetic"
It seems that you have a certain concept/story behind each release?
Yes, we have given each album a different aesthetic which goes hand in hand with the stories that we tell in our songs, but always with a common thread related to occultism, sex, love, sadness, witchcraft, crimes & drugs. For example, most of the stories we tell are carried out by women, for example 'Daga' ('Vol. 2') is a girl who cuts the body of her lover to make a love pact, 'Espejo Roto' ('Vol. 3'), is the story of a girl plunged into depression and flirtation with death (suicide) and 'Brujo' (Vol. 4), is the story of a girl who is seduced by the calls and drugs of the forest (witchcraft). The stories are related and the sound is mutating in each Volume.
Do you give a lot of thought to the visual aspects that represent the band?
Of course, it has always been an essential part of the band, cover art, flyers, and especially in live performances (visual arts, decorations on stage), we do not leave any loose ends in each album or presentation. Seeing us live or listening to a vinyl in the living room of your house has to be an experience that captures all the senses. Most of the arts and show preparation have been done by us, but we have also worked with Francisco Visceral, Wizard Of Meth and Branca Studio.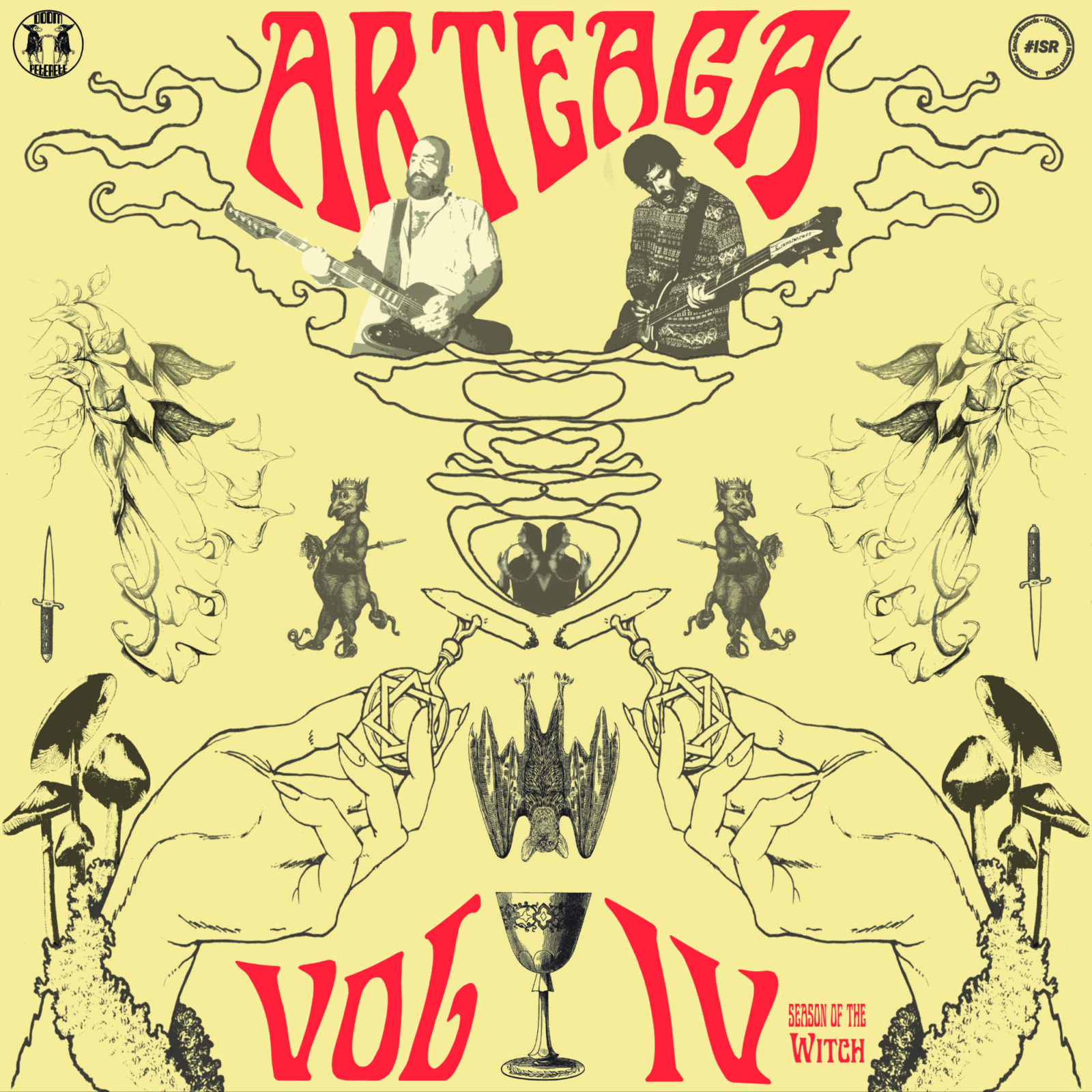 How about the split release with Atomic Mold?
We liked it a lot, it was very special, the recording of 'Serpiente' the first track was in full confinement. It was very difficult to record it since we had very restricted hours and there were no open studios. We recorded ourselves in our rehearsal room, with only one microphone, it was an excellent exercise for us. This basic recording was mixed and mastered by Esben Willems, was hard work for all of us. We love to work with the guys from Atomic Mold, they are a very powerful band, they have an abrasive sound, we hope to be able to tour with them soon.
What's the local underground scene in Chile? I'm aware of quite a few great bands from your country.
The scene in Chile is varied and active, Dejalosangrar, Heraldica de Mandrake, Condenados, Sangria and El Gran Temor are highly recommended bands, excellent sound and powerful live performances.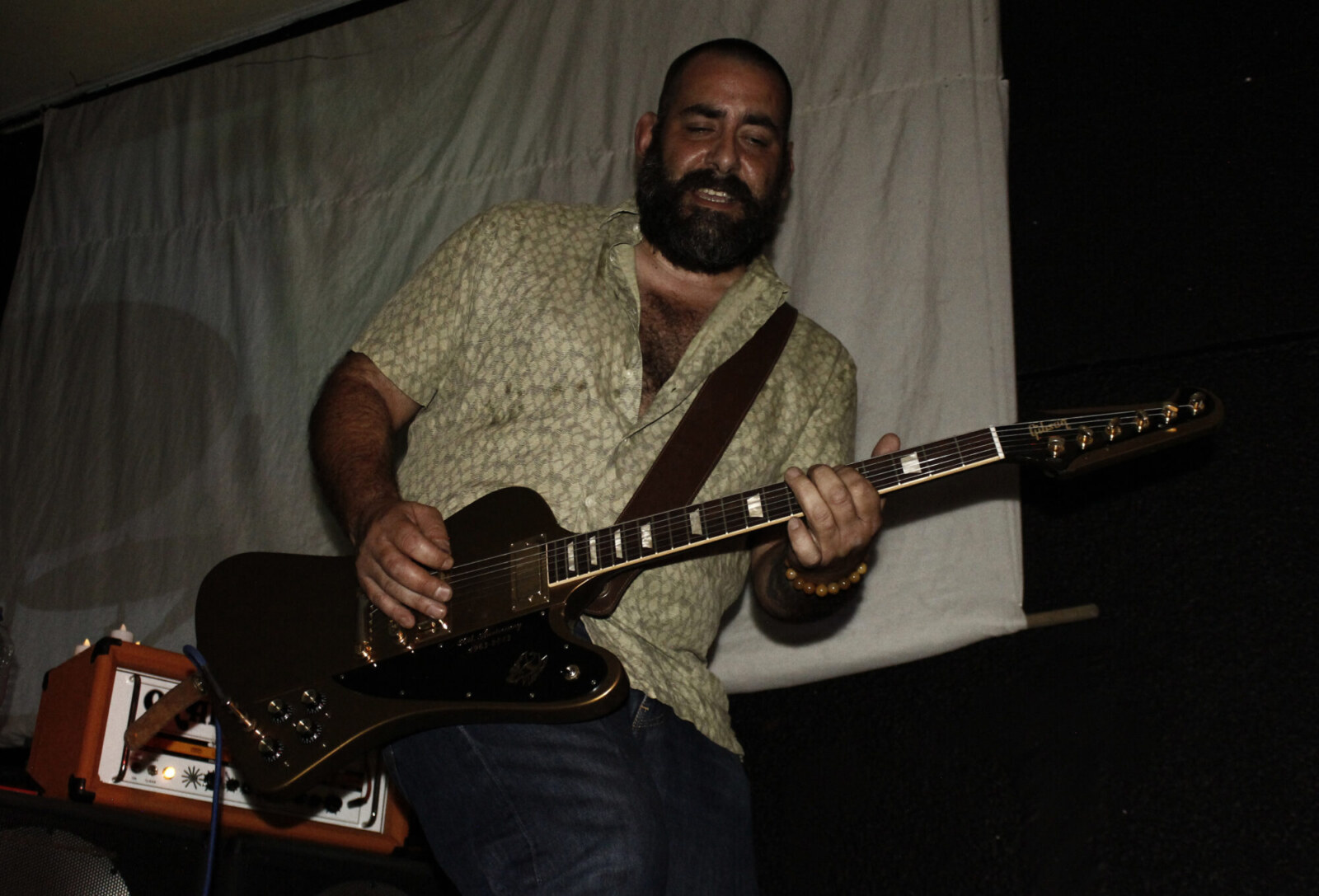 What are some future plans?
At the moment we are focused on finishing 'Season Of The Witch 2' and '3'. We already started with the recordings and we hope to finish it before the end of this fucking year. We want to carry out tours in Europe and South America. We hope this fucking pandemic ends soon.
Let's end this interview with some of your favourite albums. Have you found something new lately you would like to recommend to our readers?
Difficult question! There are many favorites of the band. I'm stuck with Goat ('World Music'), Black Sabbath ('Sabotage'), Bulbous Creation ('You Won't Remember Dying'), Shinki Chen, Death SS ('SS 1977-1984'), Pink Floyd ('The Piper at the Gates of Dawn' and 'The Dark Side of the Moon') .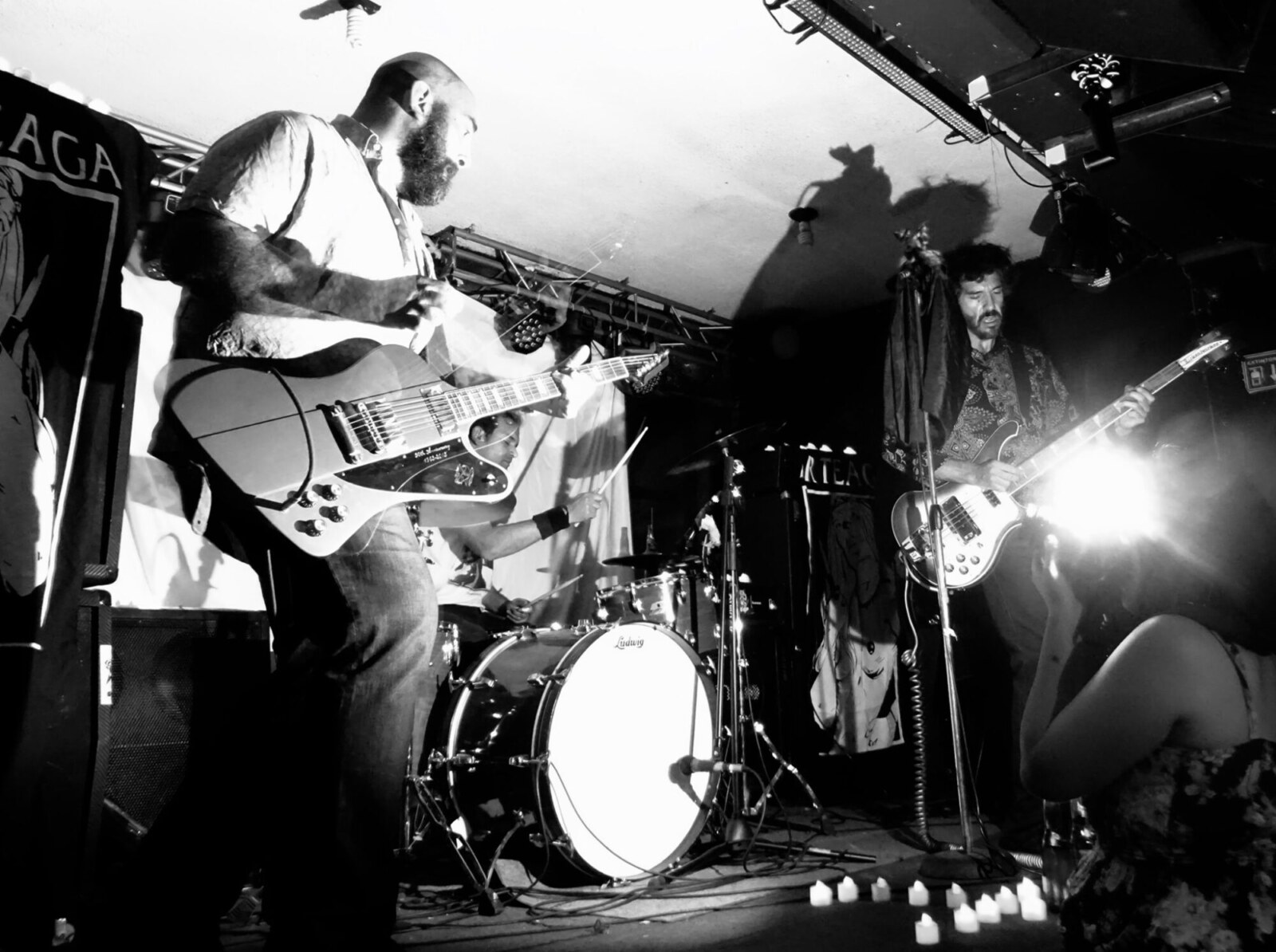 Thank you. Last word is yours.
Thank you very much for this opportunity. It is an honor to have an interview in It's Psychedelic Baby Magazine. I would also like to thank to all of the friends who support this project, we will continue doing what we like, playing hypnotic and lustful sounds. Francisco Gonzalez aka Doom Peterete (bass & vocals)
Klemen Breznikar
---
Arteaga Facebook
Arteaga Instagram
Arteaga Bandcamp
Interstellar Smoke Records Bigcartel
Forbidden Place Records Official Website