Time Between: My Life as a Byrd, Burrito Brother, and Beyond By Chris Hillman
Due out this November, Chris Hillman's autobiography is the story of a key musical figure and a survivor.
---
The book starts slowly. Fans eager to hear about Hillman's time in The Byrds, The Flying Burrito Brothers, and other bands are forced to wait patiently for that content as he describes, with unhurried deliberation, his childhood in small town Southern California. We see the formation of his character, we see how he came to be interested in playing in bands, we even get the story of the real-life person behind the Notorious Byrd Brothers song "Old John Robertson." And, while the very early chapters mostly read in a light-hearted, folksy way, eventually Hillman's tone changes as he tells about a tragedy that rocked his family when he was a teenager. There's plenty to soak up in these initial sections, yet it would have benefited the quality of the book if the first four chapters had been cut in half.
The pace picks up after that, just as did the pace of Hillman's life at the time. It's interesting to read about his pre-Byrds days as a musician – living hand-to-mouth while playing mandolin in bluegrass acts that were ill-fated but that provided opportunities for him to cut his teeth as a performing band member; him getting personally and musically acquainted with the likes of Herb Pederson and the Gosdin Brothers, etc.. Of course, all of that leads up to Hillman becoming a member of what became The Byrds. If you already know the band's history well, there might not be many revelations about them in this book. But it's still worthwhile to hear it all from Hillman's viewpoint. He discusses their ascension from breaking through with a Dylan cover to writing brilliant original material, to becoming more and more experimental as musicians and writers, to the disappointment of Gene Clark's departure and the difficulties of working with David Crosby, to the minor miracle of them pulling off the beautifully harmonious Notorious Byrd Brothers album at a time when life inside the band was anything but harmonious . . . and he tells all of this in an engaging way, even if there might not be much new information for Byrds fans.
The middle chapters of the book are largely about Gram Parsons. We get Hillman's take on Parsons' short stint in The Byrds, and we go inside the world of The Flying Burrito Brothers. Hillman comes off as good-natured and forgiving in the book, always ready to see the best in all of his personal and musical associates.But he has a lot of bitterness about the strains that came from working with the unreliable Parsons, and he lets fly with that in the text, even while praising Parsons' talent and genuine love of music. Through these sections we also get Hillman's reporting on why exactly he left The Byrds, what it was like to be a musician in L.A. at the time of the Manson family murders, his memories of the Burritos' performance at the doomed concert at Altamont, the dissolution of the Flying Burrito Brothers, his times in Stephen Stills' Manassas, The Byrds' 1973 comeback album, and Parsons' death.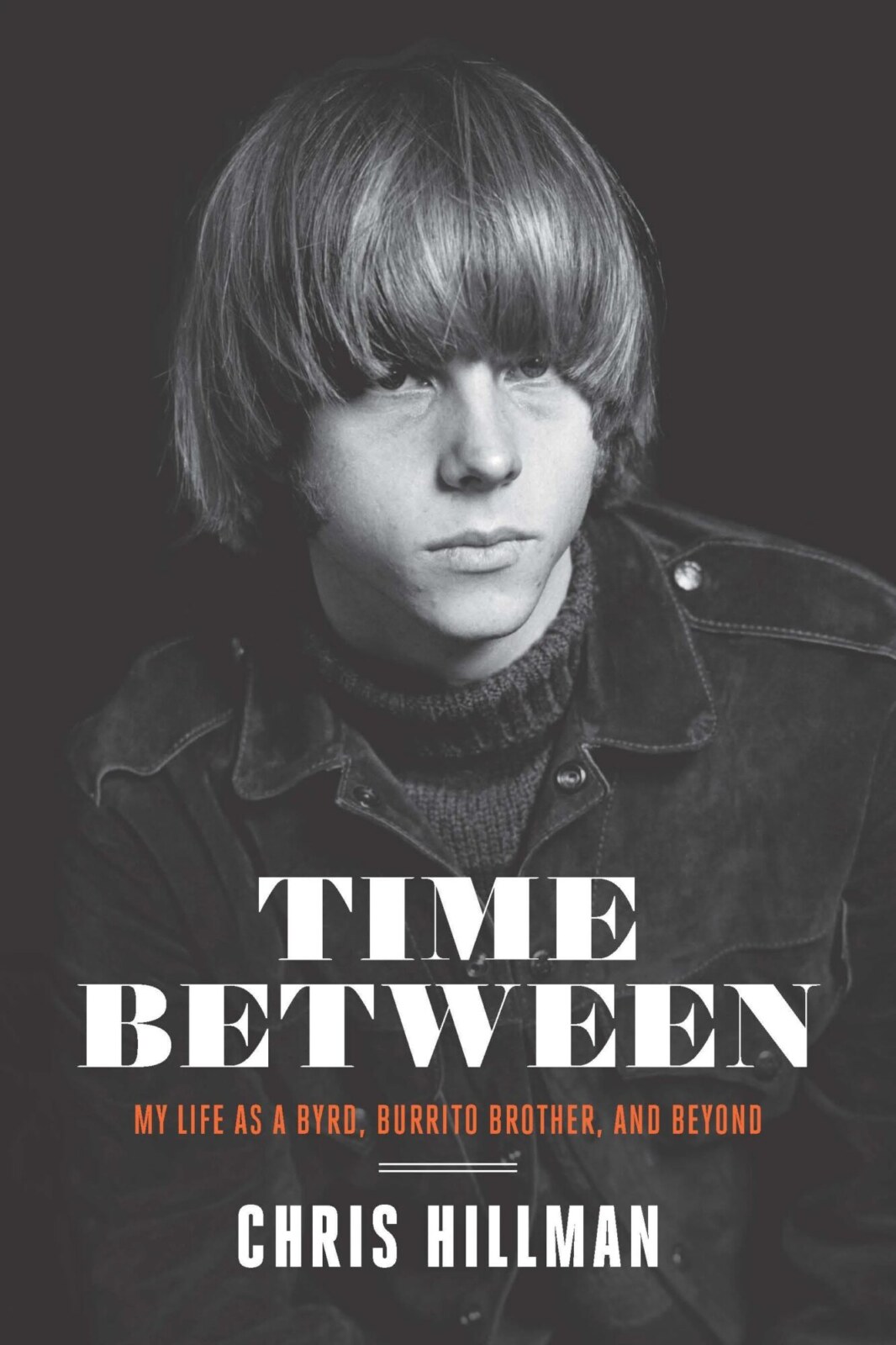 The latter parts of Time Between cover Hillman's musical ventures from the mid-'70s to the present, including the Souther-Hiillman-Furay Band, some more attempts at Byrds reunions, his early solo albums, The Desert Rose Band, and other efforts. Through these parts of the book, Hillman also discusses his life as a husband and father, his difficulties in controlling his anger through some trying years for him, him finding a new way in life as a man of faith, and some experiences at musical awards events.
So is the book worth recommending? That depends on the individual reader. If you come to it primarily as a fan of The Byrds and/or The Flying Burrito Brothers, you're apt to feel disappointed at the lack of surprises or fresh insights. But if you're a general Chris Hillman enthusiast who cares about all of his musical history as well as his personal story, you'll find the book to be a treasure. There's nothing special about Hillman's writing style, but there's also not a thing wrong with it. And he comes across as humble and honest. Personally, I enjoyed the middle sections much more than the early or latter chapters. And, while I didn't come away feeling like I learned much about The Byrds or Flying Burrito Brothers that I didn't already know, I found it worthwhile to hear about those seminal bands straight from a guy who was a key figure in both of them.
Brian Greene
---
Time Between: My Life as a Byrd, Burrito Brother, and Beyond By Chris Hillman BMG Books 2020