Eela Craig interview
Eela Craig was an Austrian progressive rock band from Linz, that started in the early seventies. Their debut was released in 1971 and is completely different than the group's later symphonic rock works. It has that typical experimental 'krautrock' sound to it.
---
Interview with Harald Zuschrader
Where and when did you grow up? Was music a big part of your family life?
Harald Zuschrader: I grew up in the post-war years in Hof near Salzburg (Austria). Later in 1950 I moved with my parents to Leonding near Linz. Here I learned my first instrument (accordion). Even then, music was an important part of our family life. My parents both played an instrument and were good singers.
When did you begin playing music? What was your first instrument? Who were your major influences?
I received my first music lessons around 1953. My first instrument was the accordion.
What bands were you with prior to the formation of Eela Craig?
I got my first experience of playing with other people via music ensembles. I was an apprentice in an orchestra. This situation was decisive at the time and pointed the way for my later life as a musician. As an adult I later played in various dance music groups, until 1970 when I founded the rock group 'Eela Craig'. In 1974 I began my music studies; flute, guitar, composition, as well as pedagogical training for teaching.
"The influences of classical music shaped more and more the music of Eela Craig"
Can you elaborate on the formation of Eela Craig?
The music style of the first formation went in the direction of funk rock, with classical elements already flowing then. After the first line-up, the style of the music also changed. The influences of classical music shaped more and more the music of Eela Craig in the direction of 'classical rock'.
Was there a concept behind Eela Craig? How did you decide to use the name "Eela Craig"?
In the beginning it was just enjoying the music and above all the opportunity to present your own compositions to an audience. It was the Woodstock era (flower power). Rock music celebrated its entry into concerts and sports halls, people wanted to see and hear the musicians. All kinds of music styles suddenly found niches and target groups that encouraged many bands to musically realize their own ideas and present them to the audience. And so also Eela Craig. At that time we decided to play "classical rock". Eela Craig emerged from a school band at a high school in Linz. Two of my colleagues Gerhard Englisch and Heinz Gerstmair invented the band name. Eela Craig is a pure word composition. The band name should sound good and exude a certain mystique. I think it worked out well. Due to Eela Craig's genre, the classical music agency Konzertdirektion Schlote became aware of us. Eela Craig worked successfully with this agency for many years and played countless concerts in Germany, Austria, Switzerland, Italy and Turkey. The Schlote concert management made it possible for Eela Craig to present concerts mainly in theaters, opera houses and cultural sites.
What influenced the band's sound?
The beginning era of electronic music (Moog synthesizer), the new generation of instruments such as Mellotron, Hammond organ with Leslie, Fender Rhodes, Wurlitzer piano etc. Our musical role models were the bands such as King Crimson, Yes, Emerson Lake and Palmer, Pink Floyd etc.
Was your debut a self-released album? How many copies did you press?
Yes, the first album ('Eela Craig') with the first line-up in 1971. 1000 copies were pressed. It would be interesting to mention that the collector's value of this LP is around € 1400, – according to recent research on the Internet.
What's the story behind your debut from 1971? Where did you record it? What kind of equipment did you use and who was the producer? How many hours did you spend in the studio?
It was simply the wish of all members at the time to have their own material recorded and released. We recorded this LP in a shell. This was made possible because of our friends with experience in sound recording. The recording equipment was two Revox B 77 tape machines and various condenser microphones from AKG. The producer was a hobby technician from the University of Linz. Location currently unknown. I think it was about 14 days of recording time.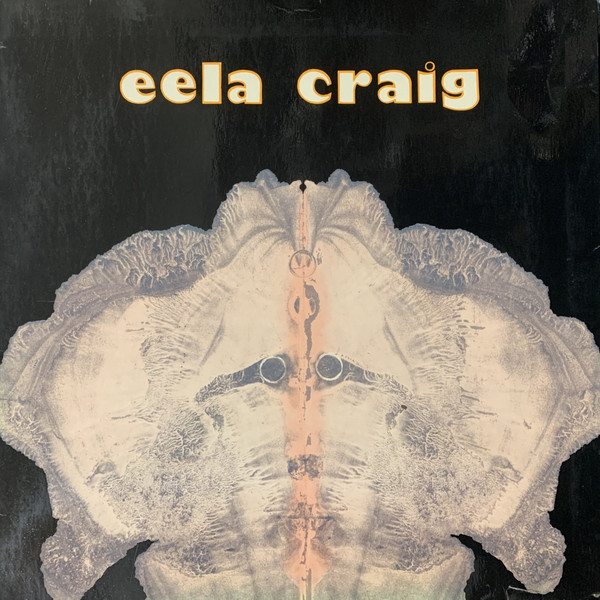 Was there a certain concept behind the album?
Yes, the motivation to produce a perfect album under the circumstances. The album should of course also document our work. We didn't have a record company back then. The LP was only sold privately and successfully.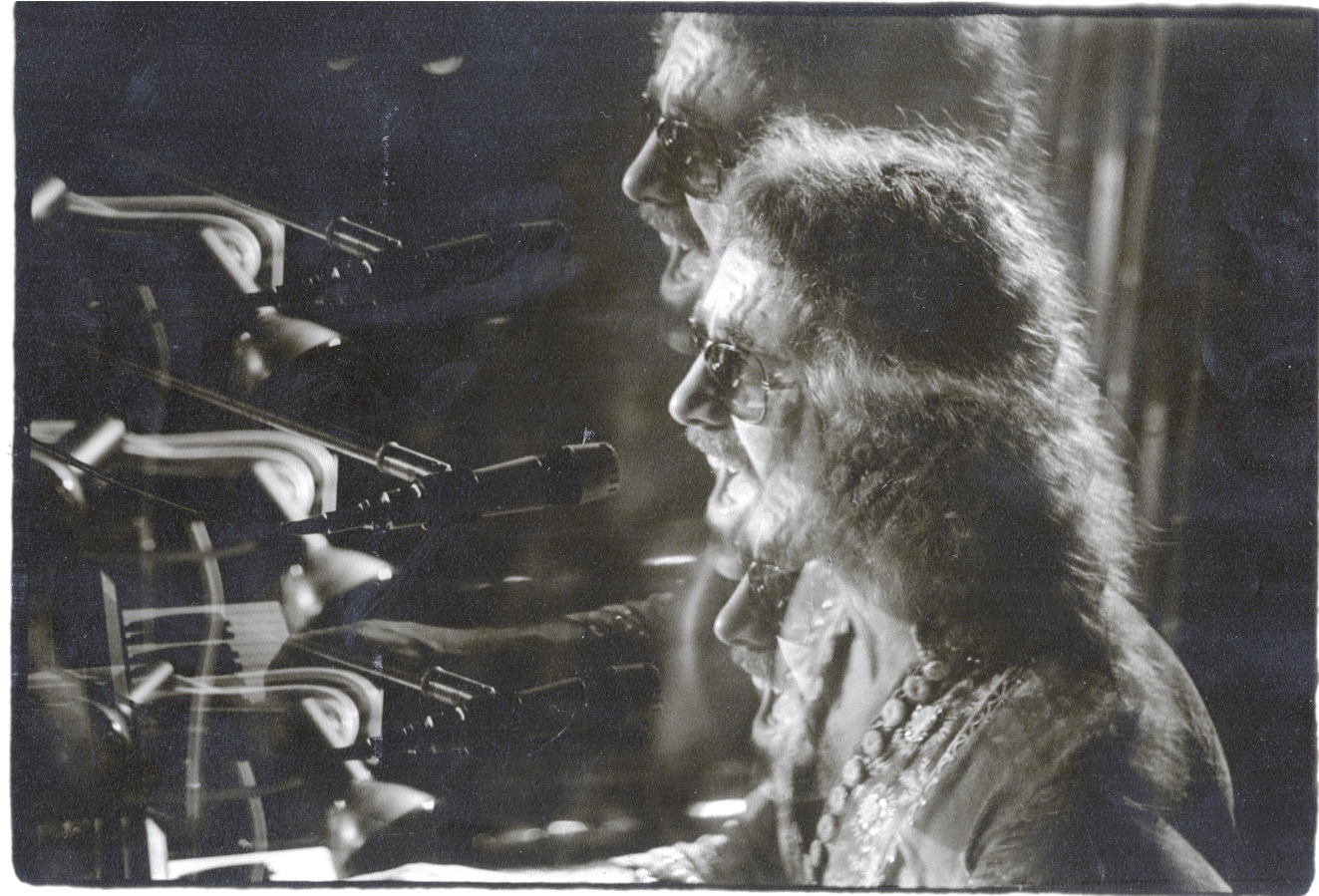 Were you inspired by psychoactive substances like LSD at the time of writing the album?
No!!!
How pleased was the band with the sound of the album? What, if anything, would you like to have been different from the finished product?
At that time everyone was enthusiastic. For me the album was perfectly consistent at the time.
What can you tell us about the artwork?
It's a bit difficult and presumptuous from today's perspective. Our goal was to present the music!
How did you get signed with Vertigo Records to record your second album 'One Niter'?
Our manager and co-producer at the time, Ulli Rützel, had connections to the then label manager Dirk Hohmeyer from the record label Vertigo. This is how I got in touch with this record company.
In between you also self released a single 'Stories / Cheese'. Your sound changed quite a bit. Would you like to share a few words about your change in musical direction?
At that time I left the group for a short time and therefore am not involved in this production.
Did you do any shows or even tour after being signed to Vertigo Records?
Dirk Hohmeyer made contact with Mike Oldfield in 1984, who was looking for a musician at the time who could use his Fairlight Computer for his Discovery tour in Europe in 1984. I then went on a European tour with Mike Oldfield for 9 months. The Fairlight Computer was launched in Europe in 1979 and was the first programmable music computer on a sample basis. My partner in the computer team Bognermayr/Zusatzrader was one of the founding members of 'Ars Electronica'. In 1980 there were hardly any musicians who could handle this new instrument. The device was too new, too expensive and hardly known. You have to imagine that the normal PC only gradually found its way into companies and households in the course of the 80s. Music computers were unthinkable then.
Please share your recollections of the 'One Niter' sessions. What were the influences and inspirations for the songs recorded?
The Arco Studio in Munich was impressive, but the recording situation was not. The listening volume made it difficult to concentrate. As far as I can still remember, some of the titles were created in the course of experiments with the new instruments such as – Mellotron and various synthesizers. Back then you still had time and money for experiments in the studio.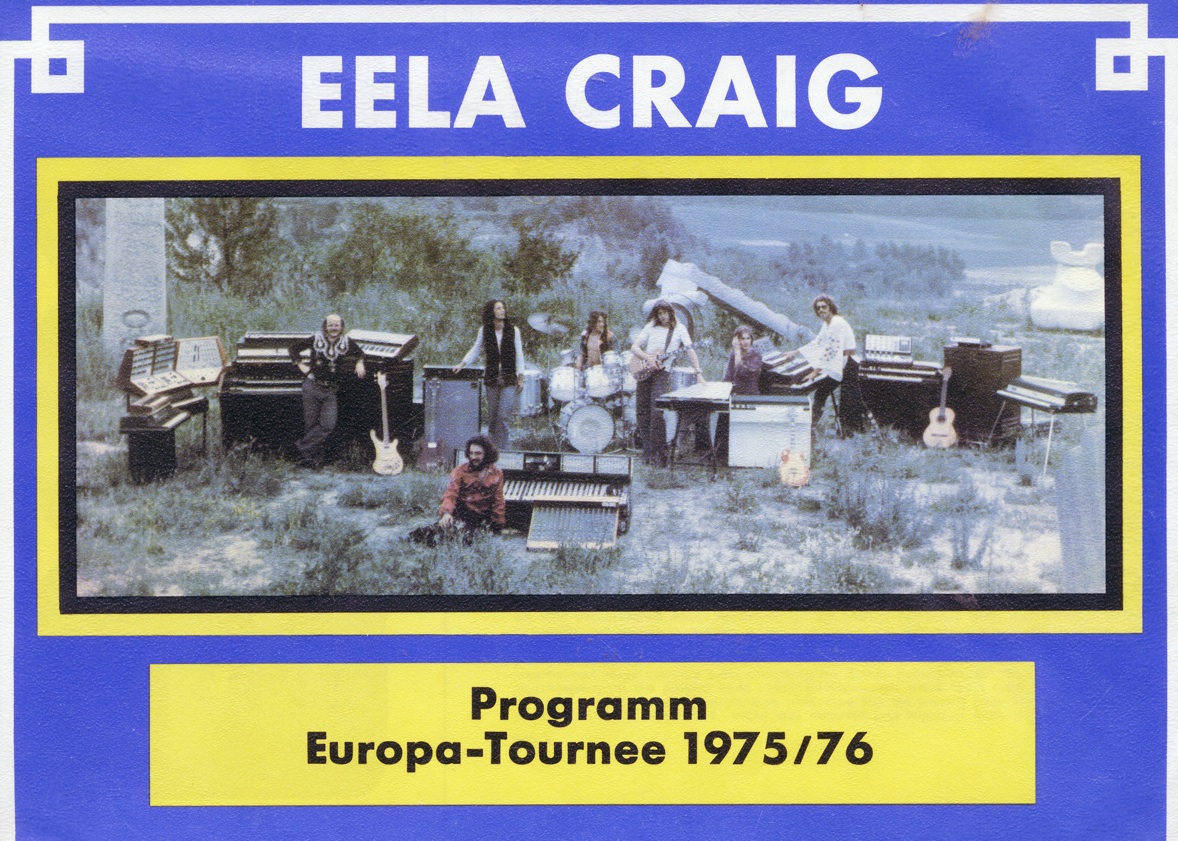 How would you describe Austrian's seventies 'underground'?
At that time our gaze was directed towards England (London). In Austria, if I remember correctly, the groups – Drahdiwaberl and Hallucination Company were leading in this genre. The bassist Hans Hölzel later known as 'Falco', played in both formations.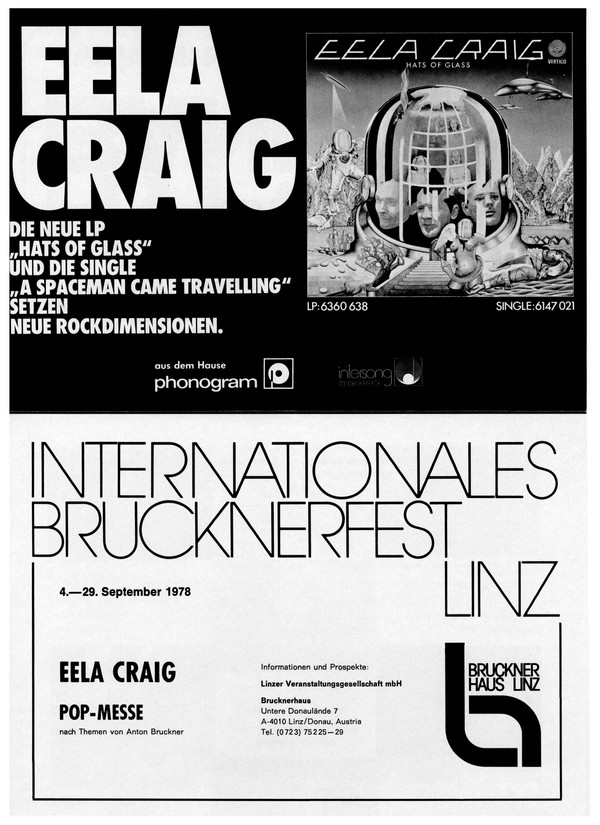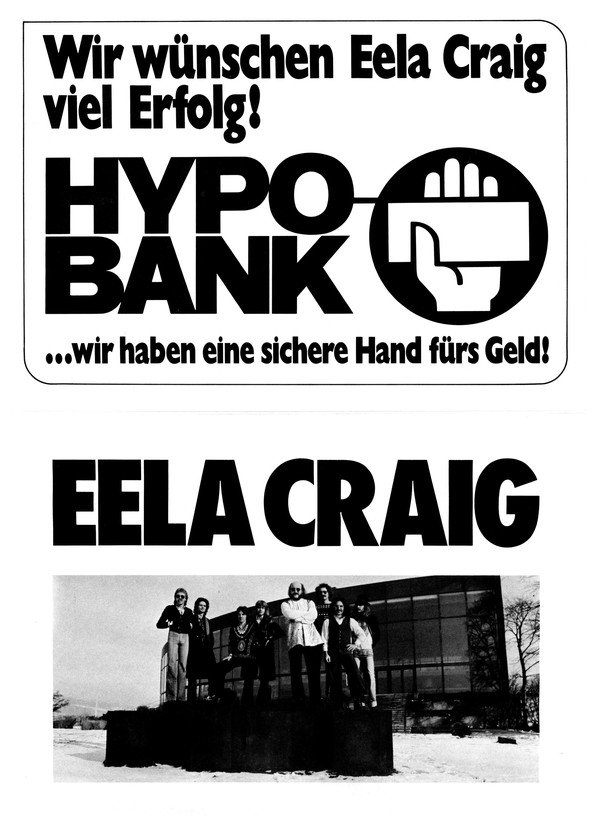 How about 'Hats Of Glass'?
'Hats Of Glass' was the most successful album due to the title 'A Spaceman Came Traveling' by Chris De Burgh. Our version took first place for six weeks in the German charts.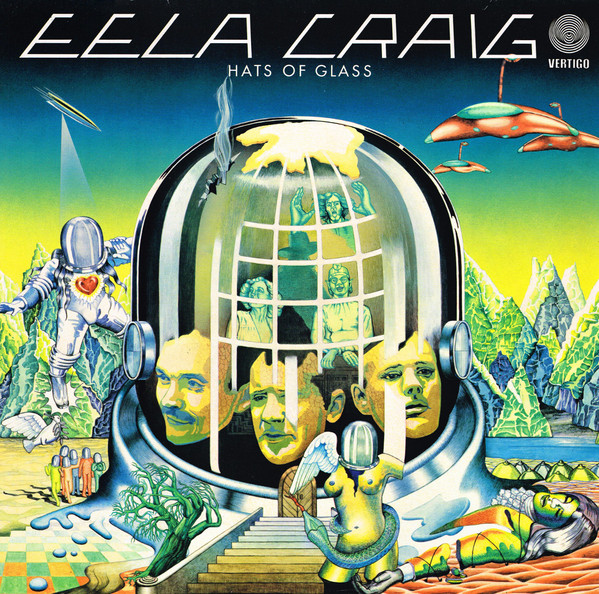 'Missa Universalis' was released via Phillips.
A much discussed work. Due to inconsistencies in the group that later became the reason for the band's breakup in 1980.
'Virgin Oiland' followed on Ariola. Your sound change again…
The first album without Hubert Bognermayr and an unloved album by the record company. Statement from the record bosses – they did not expect a musical change of direction from Eela Craig, but rather to continue on the path they have chosen musically. Incomprehension about the separation from Hubert Bognermayr the head of the group.
In the past I interviewed a few other bands from Austria like Art Boys Collection and Lazarus. Did you know them? What other bands are worth mentioning? There were some other good bands like Novak's Kapelle, …
Just by name. There are many Austrian artists who are worth mentioning. Music is a subjective view. I do not think it is my place to judge other colleagues publicly.
There was another album in 1988 ('Hit or Miss').
Unfortunately, I cannot comment on the album 'Hit or Miss', because at that time I had already successfully published various projects with Hubert Bognermayr (computer team Bognermayr/Abschrader) on the Erdenklang label for seven years.
Were you still in touch with other members?
Yes. We only had a concert with the Bruckner Orchestra in March on the occasion of the 50th anniversary of Eela Craig in the Brucknerhaus in Linz. If you mean colleagues from other artists, yes, Reinhold Bilgeri, Klaus Prünster, Waterloo & Robinson.
Only the remaining musicians except Thomas Mandel, the arranger of the new version of the 'Missa Universalis', are involved in Eela Craig productions. In my last projects (lounge), apart from me, only studio musicians were involved.
Looking back, what was the highlight of your time in the band? Which songs are you most proud of? 
The appearance of Eela Craig in the Votive Church in Vienna with 'Missa Universalis'. A work that continues to polarize religiously and musically to this day.
Where and when was your most memorable gig?
At the Arena in Verona with Mike Oldfield.
You specialized in computer-acoustic music, and together with Hubert Bognermayr released several pioneering works in computer-acoustic music.
Today the music computer and digitization are part of everyday life in the music business. This technology certainly requires specialists in the professional field. The variety of possible applications, products and data volumes in this genre have become so extensive that this market needs specialists.
Some of these works are:
'Erdenklang – Computerakustische Klangsinfonie'
'Sternenklang'
'Bergpredigt'
All works were produced with the Fairlight Music Computer.
Two of the albums were performed live, 'Erdenklang' in the Brucknerhaus and the 'Bergpredigt' in the new cathedral. Both performances were part of one of the Bruckner festivals and the ARS Electronica in Linz.
In 1988 you joined Bognermayr in the Blue Chip Orchestra. 
The Blue Chip Orchestra project is the logical continuation in terms of sound and production methods from the time of 'Erdenklang – Computerakustische Klangsinfonie'. The strategy of the Blue Chip Orchestra was to develop a digital orchestra with specially constructed laser-controlled sound sculptures and instruments for live performances (ultrasonic harp: Joe Drobar and Danube tuba: Alois Janetschko). The developers of these instruments were former members of Eela Craig. Alois Janetschko, sound engineer and Jeo Drober one of the drummers of Eela Craig.
What currently occupies your life?
Eela Craig is already preparing for a concert at the Brucknerhaus Linz in December 2020. I'm also currently busy with a lounge CD production.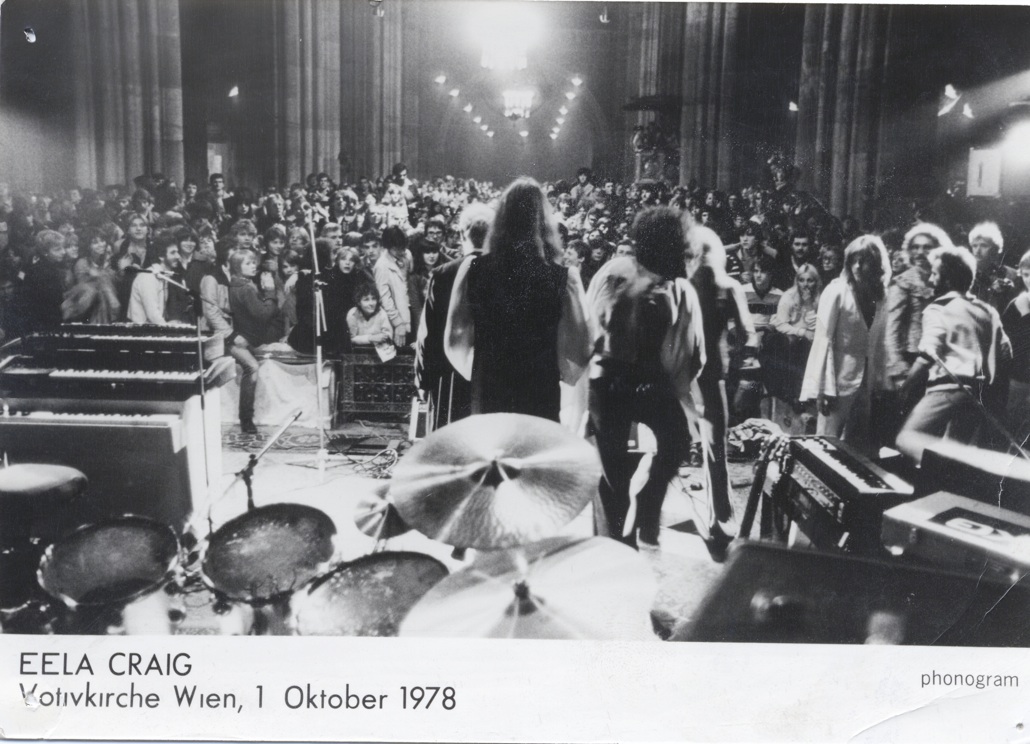 Thank you for taking your time. Last word is yours.
Thank you! Greetings from Linz. Harald Zusatzrader
Klemen Breznikar
---
Eela Craig Facebook