'Free Today' by Albertine Sarges + interview
Albertine Sarges just finished recording her debut album, in which she demonstrates her versatile musical talents, creating her very own world, a world in which community and open discourse matter, a world in which dancing, lust for life, and depth and substance go together perfectly, a world in which we receive the pop music we may not deserve, but oh so urgently need.
---
"This album is a assertion of hope and positivity"
You just finished recording your debut album. Would you like to present the new album? What can you tell us about the material?
Albertine Sarges: Hey yo, thanks for having me, I really appreciate it! Many of the songs on my debut are looped based zesty guitar tracks with spoken word kind of vocals. I'm addressing myself and others to get up, stand up, take stuff in your hands. This attitude is informed by the huge amount of depression that I sense in the global situation but also know personally very well. As a teenager I had to overcome the long sickness and passing of my father, then the depression of my mother. I figured that in order to survive this mess, I need to hold on to the light in some ways. This album is a assertion of hope and positivity, even in times of doom. But it's a hell of a rollercoaster aswell, these songs get very moody. Compare it to an April day! I'm an April child!!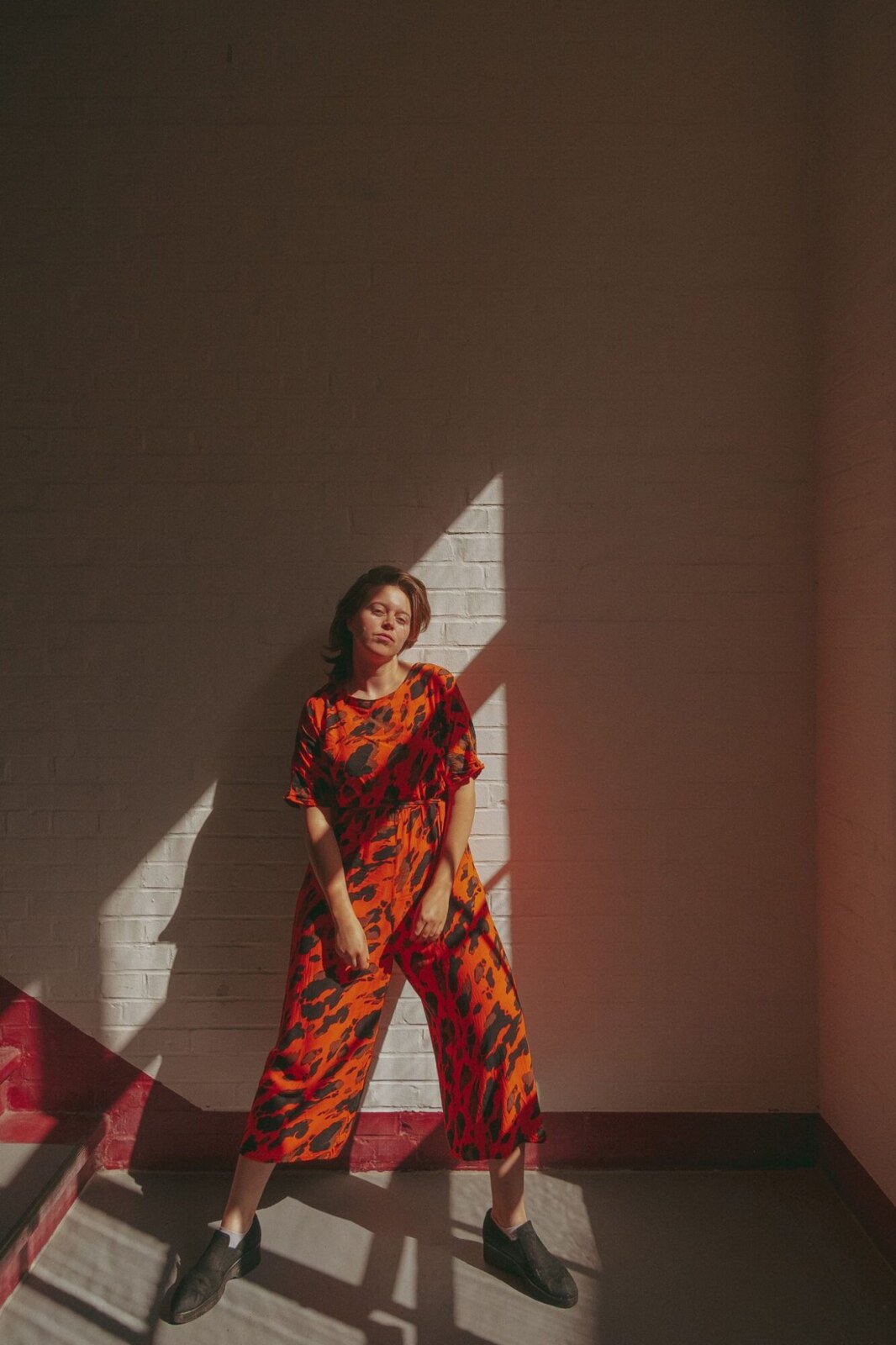 Was there a certain concept behind the songs? Did the urban lifestyle of living in Berlin have any impact?
I spent a couple of years on the country side and I would actually always hear strong nature influences in the music. I hear wind, water, birds, sand… But I also see the city lights in my music. I certainly have benefited by the kaleidoscopic Berlin DIY scene. I was lucky that Berlin became quiet international when I started playing. It felt like at every corner there were creative runaways, meeting at the open mics, fusing their cultural heritage. So my first collaborators when I was 15 were a country singer songwriter from Indiana, Nathan Vanderpool, and a fretless blues guitar player from Indonesia, Tomi Simatupang, who put all our scales into question. Today it's impossible for me to say who my influences are, my eyes are spiraling!
When did you decide that you wanted to start writing and performing your own music?
I grew up writing, I never made a conscious decision for it. My parents were both hobby instrumentalists and singers and thought me to play my instruments already in early age. I was an introverted child and spent my days playing guitar or piano and improvising melodies over it. Topics were vampires and circuses. However it took me a while to overcome doubts and fatigue and actually get up, stand up, record this album, share it with people. It is hugely rewarding, I can absolutely recommend it. It feels great!
I also gathered a lot of experience as a session player in other bands. To walk a step or two in other peoples shoes, witness the production process, see how everyone is doing mistakes and then solving it their own way gave me the final push to come through.
Are any of you involved in any other bands or do you have any active side-projects going on at this point?
We're all busy in a multitude of of projects. I write and perform in another band called Itaca, doing Italian synth wave. We're just finishing our third album and can't wait for Corona to have mercy with us and let us tour the country of our dreams again. I also work with Holly Herndon and Kat Frankie. Kat was the meeting point for Robert Kretzschmar (Drums), Shanice Ruby Bennett (Bass) and me. Robert Kretzschmar also works with the Polish Indie act Kortez and other Berlin bands like DENA or Masha Qrella. Our bassist Shanice Ruby Bennett also works with Marla Glenn and Sookee. Our flutist Lisa Baeyens is active in the free improvisation scene. She even studied improvisation at University.
Of course right now all of us are in an unusual situation as most of our concerts are cancelled. We're all spending much time at home producing solo things to make our time worthwhile.
"I love music to be vivid, changing in shape."
How do you usually approach music making?
I like to start with a good bass line. It just feels right to me: Something that gets me moving and say "uuh uuh yeah". Do you know Carol Kaye? She has this mute clicky bass sound, very chunky. Life is rhythm, repetition, motion. I dig that. My bass is a fetish object, a 70s Fender Preci, super beautiful. It has name: Brauner Launer. Braun being brown, Launer being an invented word coming from 'Laune' – mood. I see it as a moody horse. It takes me somewhere. We're a good team. From there I fill in the colors and the words. I like to improvise my words with a technique that the french call 'chanter yaourt' (sing yogurt). It's more sounds than meaning, like a baby bubbles out a mix of real words and just emotive sounds. I record those sessions with my phone and then sit down with a pen. I try to get into a day dreaming vibe and dive into the 'yogurt', hearing meaning in the sounds, pinning it down. In my experience those are the best lyrics, because they are very musical and singable. I usually have my songs ready when I meet the band, The Sticky Fingers. It's a beautiful moment, when everything becomes 3D through their enactment of my original fantasies. From there I feel like the rough shape of the songs and their moods are solid and I encourage everyone to add their improvisation to the mix. I love music to be vivid, changing in shape. I believe in the power of the moment and communication among us. I need the stage to be connected socially as well. Call-and-response parts are important. Spontaneous shouts and laughter are essential. With corona I realized once more how musical performance is embedded in the realm of socializing. This is why online streams aren't the satisfaction we're striving for.
How are you coping with the current world situation? What are some future plans?
Corona has thrown me out of my usual rhythm of touring with up to 6 bands – I had a life on the road. Now I have a life in my four walls. It was utterly depressing in the beginning. But eventually I gathered enough strength to use this moment to actually come through as a solo artist. The political and social injustices in the world, combined with the climate catastrophe, may be paralyzing. My hope is that I can lift myself, my circles and our listeners up a little. Give hope, squeeze some lemon juice into the painful existence of 2020. I used to make the joke that everything I planned for this year is now displayed in light grey. Non clickable options, a mistake in the system. But I start to develop new perspectives. I'm working on music videos with my lovely crew of friends and DIY queens. I'm looking forward to grow as a producer and start working on the next album. I also would like to start an ASMR or Mukbang inspired channel on YouTube. I would like to use this time to explore things that have been at the margins of my life for too long. I also played with the idea of writing a book. I'm not the only one, I suppose!
"My forte is spontaneity."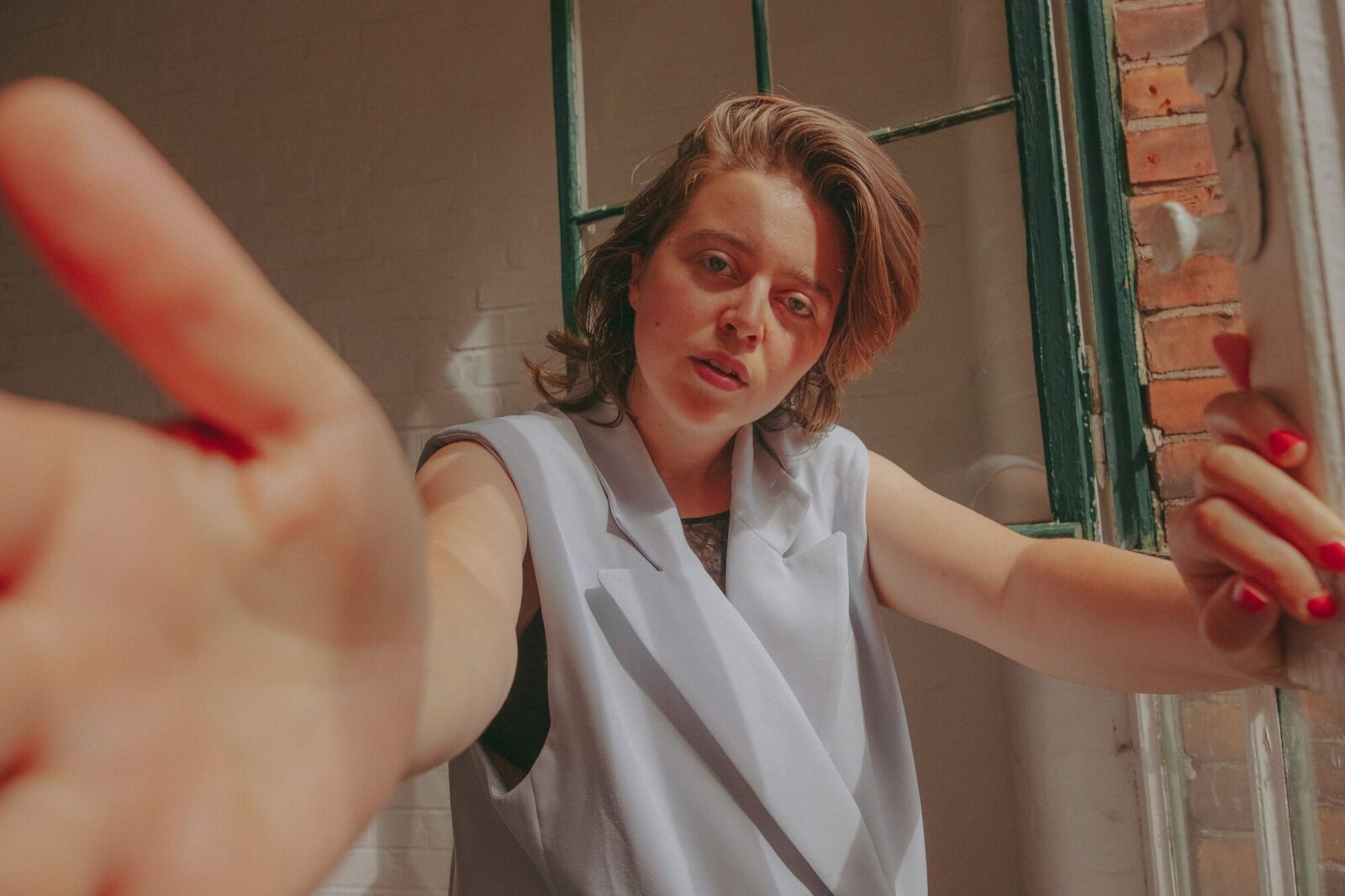 Is your material set in stone by the time you record, or is it an ever-evolving process?
I see a song like a person: Solid material, solid history, but fluid in moods, dresses, sceneries. To me that seems very natural. Don't expect us to play the songs exactly how we recorded them. That's not my philosophy. I was a mediocre student and a bad employee because I find it very hard to follow strict rules and plans. I made a virtue out of it. My forte is spontaneity.
– Klemen Breznikar
---
Albertine Sarges Facebook
Albertine Sarges Bandcamp