Violent Scenes interview
Violent Scenes is an attempt at being human! A indie-psych pop unit based in Apulia, Southern Italy recently released 'Stimmung' via Angapp.
---
"Solitude, nostalgia, angst and love"
After the debut album 'Know by Heart' (Angapp, 2017), focused on the divine memory of men, in 'Stimmung' Violent Scenes talk about solitude, nostalgia, angst and love: three songs where "home" that Cesare Pavese has long sought, seems to be no more harmony and balance between moods but just self awareness. Today man is consumed by work, mental work, knowledge work, screen work, so he has difficulty to listen to himself. Does he still listen to the voice of the body or did his instinct become gray like his mind? Is finding love still the solution? Or would man be content to recognize his "tone"?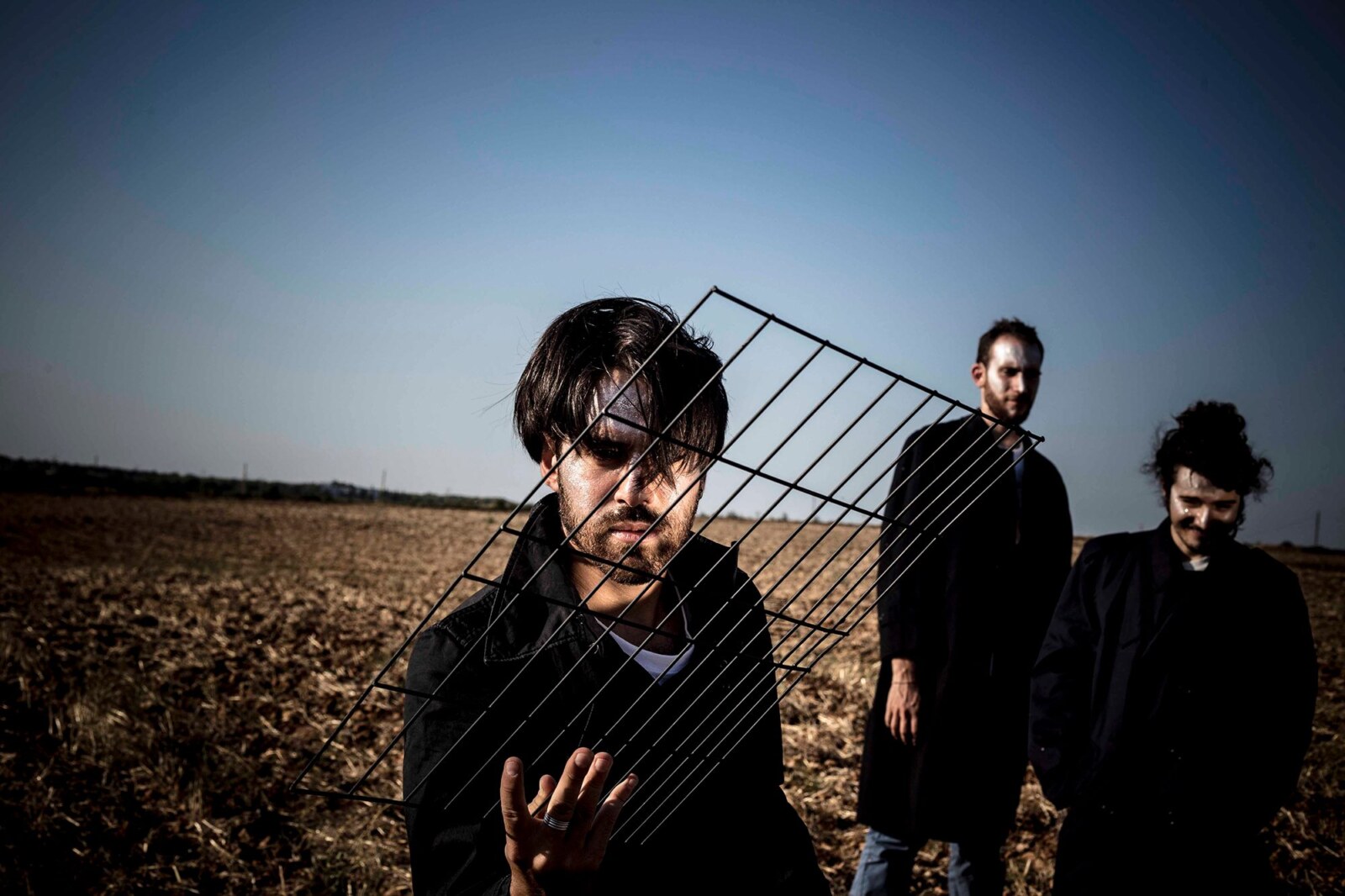 Would you like to talk a bit about your background?
Yes. Our music and our ideas were born when we listened to Slint, Low, Autechre, Steve Reich, Ryuichi Sakamoto or Portishead and some of Italian music poets like Faust'o, Mia Martini or Lucio Battisti.
Two of us met at school in Apùlia, Southern Italy, and started to play together ten years ago. After some years we found the other two members and in 2017 released our debut album 'Know by Heart'.
In the last three years we staged, in addition to our works, the theatrical show Abandons with the Apulian company Teatro delle Rane, the psych reading of Dialogues with Leucò by Cesare Pavese and a few sound performances of Godard, Lynch's and anime films. We did nearly one hundred concerts, opening for Uzeda, Mokadelic, Aki Onda, Control Unit, SOYSV, The Niro and many others. In 2019 "Grim July", the first music video from 'Stimmung', wins the Cineconcerto Music Film Festival in Montecarotto (AN, Italy).
What's the concept behind Violent Scenes?
In the ancient Greek culture there's a particularity that strikes us: during the theatrical performances the "violent death" of the characters is not shown to the audience. Not because the technical means to bring it on stage were lacking. Probably, it's a question of a taboo that has to do with the sensitivity of a people, with their anthropology. The amphitheater represented the outside world, public life. What happened behind the scene was a private, intimate, veiled affair.
It's like the Hellenic literature was trying to tell us that death is a borderline event, which has nothing to do with others. It should not be sensationalized, should not be normalized, but must be preserved. It is an event that goes beyond the staging of reality, linking existence to its meaning or to the end of it.
Is your material set in stone by the time you record, or is it an ever-evolving process?
We have an open approach to our sound production. We love to let the unexpected have an influence in our compositions. When we make a ''mistake'' we never delete it. We let it be, go on, and eventually come back to it for a second listen. And most of the time that mistake turns the table and gives the song the true feature we were initially looking for.
This way of doing makes us always curious when recording, a phase that for us falls within composition too.
Can you share some further details how your latest album EP 'Stimmung' was recorded?
'Stimmung' was born by chance. It wasn't thought through, we were working on live and electronic arrangements from 'Know by Heart'. It all started with "Grim July", the first song on the EP, which we composed as a soundtrack on Antonio Stea's video: a cooperating effort from which the song's music video came out. A short time later we wrote "Zebra OPN", remodeling the sounds of Oneohtrix Point Never, transforming its beautiful abstraction into a real song. "Nope Face", instead, was already in a primordial form in our live lineup: the song began to come out during the first concert of the 'Know by Heart' tour, during an improvisation.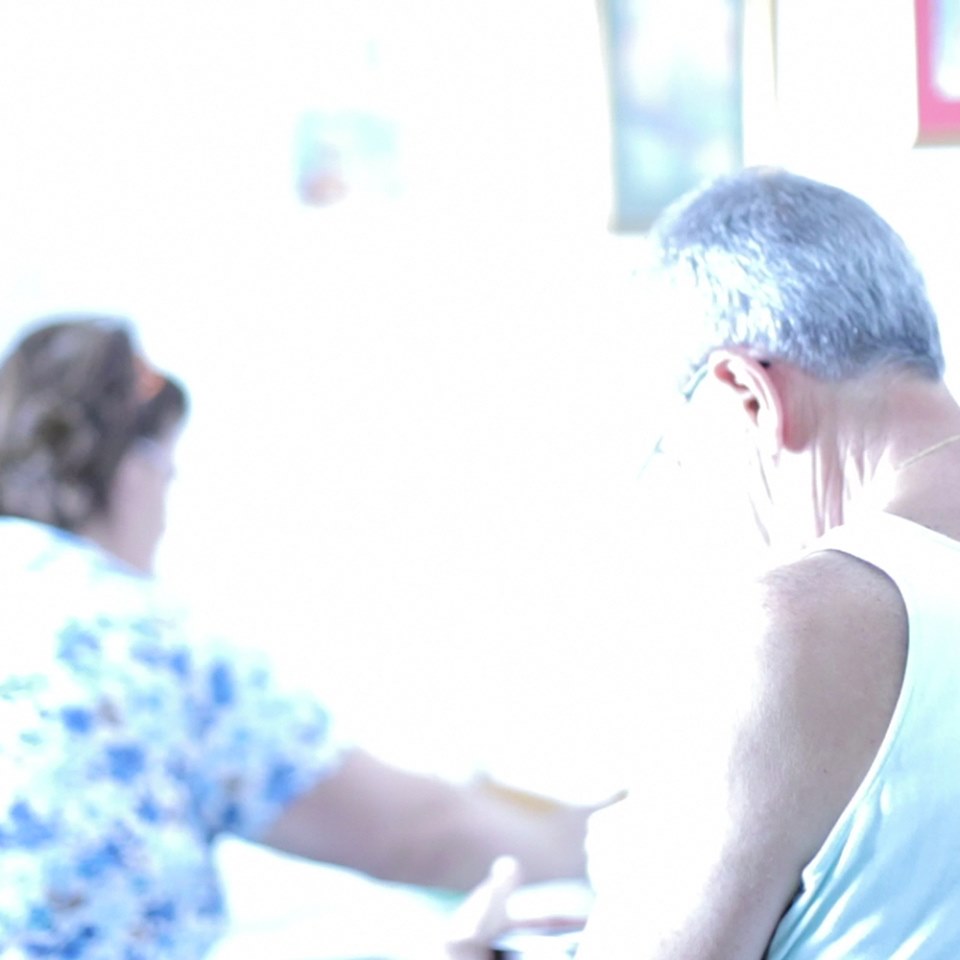 We realized we were working on a record one evening, while we were traveling around Bari, Southern Italy, and we started thinking about the cover. We were talking about De Chirico and Cesare Pavese and the thought on which 'Stimmung' is based. The title is a reference to Heidegger's Being and Time. Each of us is always in a state of mind: loneliness, nostalgia, angst, love. Sensitivity is almost always a distraction, sometimes prison, rarely a doorway to seek awareness.
Some artists delight in making the music, while others seem to delight in playing live … do you discover new aspects of your songs developing in front of an audience?
The public is in fact the other face of art. It is important that what we have pulled out of our thoughts doesn't have to remain crystallized but it must create a bridge, a bridge between us and the others, between each of us and himself. It's not only finalized to the beauty of the gesture, but it is the connection that emotion creates that makes music, played for someone, realize its true meaning, its primitiveness.
Feeling together with others is a way to be able to touch something real beyond the artist-spectator screen, to be able to deal with ourselves, to sink more and more inside knowing that the other next to us is also feeling something so personal, so special. It is a discovery of the identities, so Augustinian closed, that succeed to touch each other for a few moments in the inner and cathartic process of the show.
Where did you record it? What kind of equipment did you use and who was the producer? How many hours did you spend in the studio?
'Stimmung' was recorded in the countryside, at our drummer's home, Antonio. As with all our music, this chapter could not have been born anywhere else. The pleasant solitude of this place, the small objects inside it and the nature that surrounds it are parts of our recordings. It is the truest way we have to let the melodies and rhythms best express their context.
We recorded everything with our usual instruments: a Fender Mustang and a Fender Telecaster, amplified by the faithful Fender Bassman, different drums and a Fender Mustang bass. All captured with a Shure SM-58 and SM-57.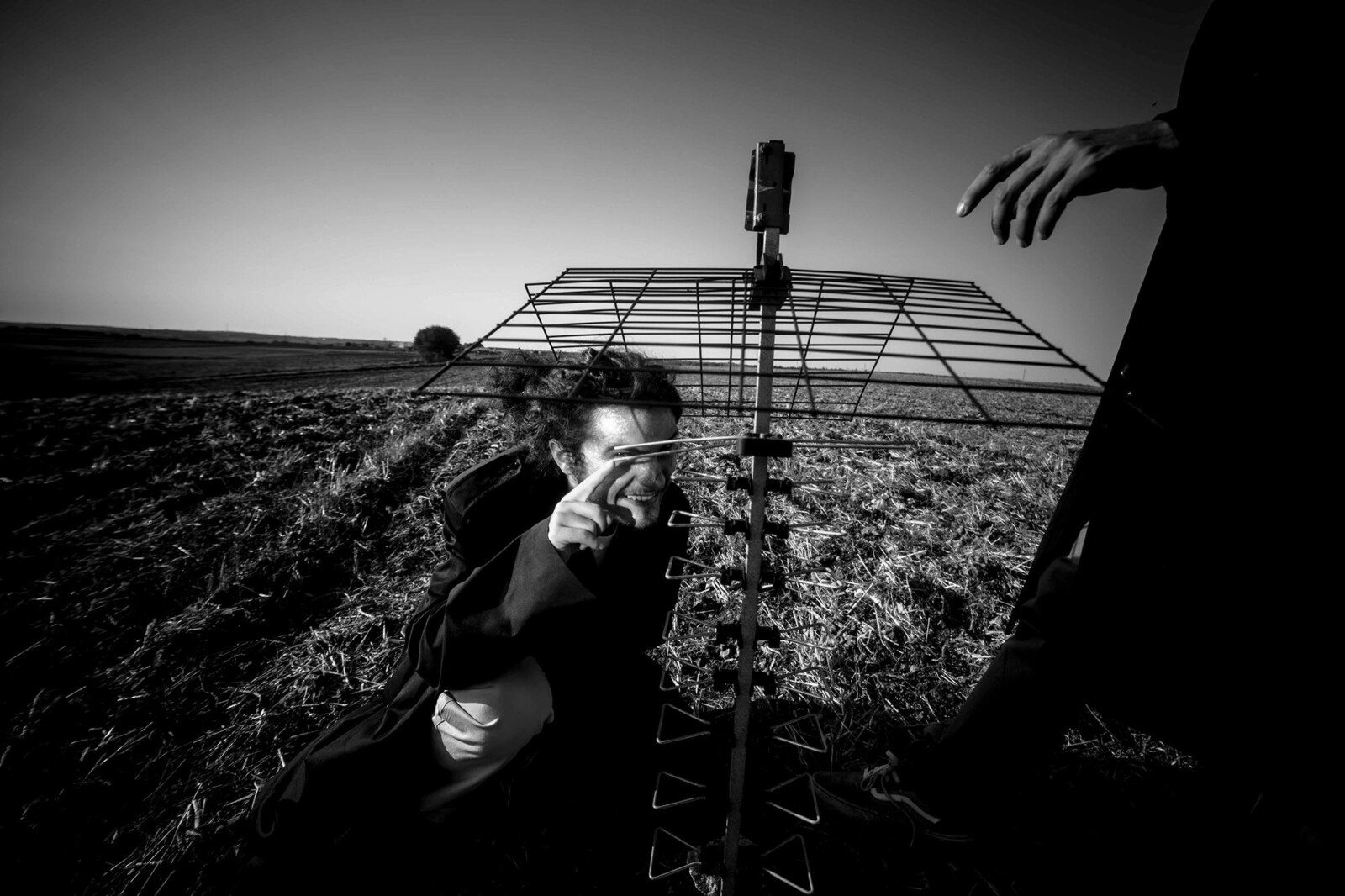 We were helped by our sound engineer, Simone Pietroforte, who followed us, with many efforts, in recording and mixing. We have spent so many months bringing out the final result. That's because we are obsessed with the search for beauty that we try to carry to its extreme every time.
This experience has made us understand that we want to move more and more towards self-production at our own risk … it makes us happy to acquire more and more technical skills and to be able to master all our works, moving away, as far as possible, from normal compromises.
How would you compare it to 'Know By Heart'?
We believe we have taken a step forward compared to the past. Our passion for electronic music has allowed us to find new solutions to play our instruments. When the work was done, playing it live we realized that we had entered a form of decomposition and recomposition of the song form that was unpublished for us too. It's not just about minimalism, it's about breaking down a stream of musical consciousness, finding its matrix in some way, and putting it back together without an instruction booklet.
The contents, on the contrary, are always the same. We believe we aren't able to change them: literature, philosophy and cinema that inspire us multiply day by day. It comes naturally to us to express the same things. Although we are passionate about politics and history, we prefer to talk about human feelings.
What are some future plans for you in these uncertain times?
We have several plans we're working on. Hoping to return to play live soon, we are working on a new record, a sort of electronic rework of three pieces from 'Know by Heart', called "VS Rebirth", and new projects. We are also looking for contamination with other art forms: performance, fashion and the soundtrack.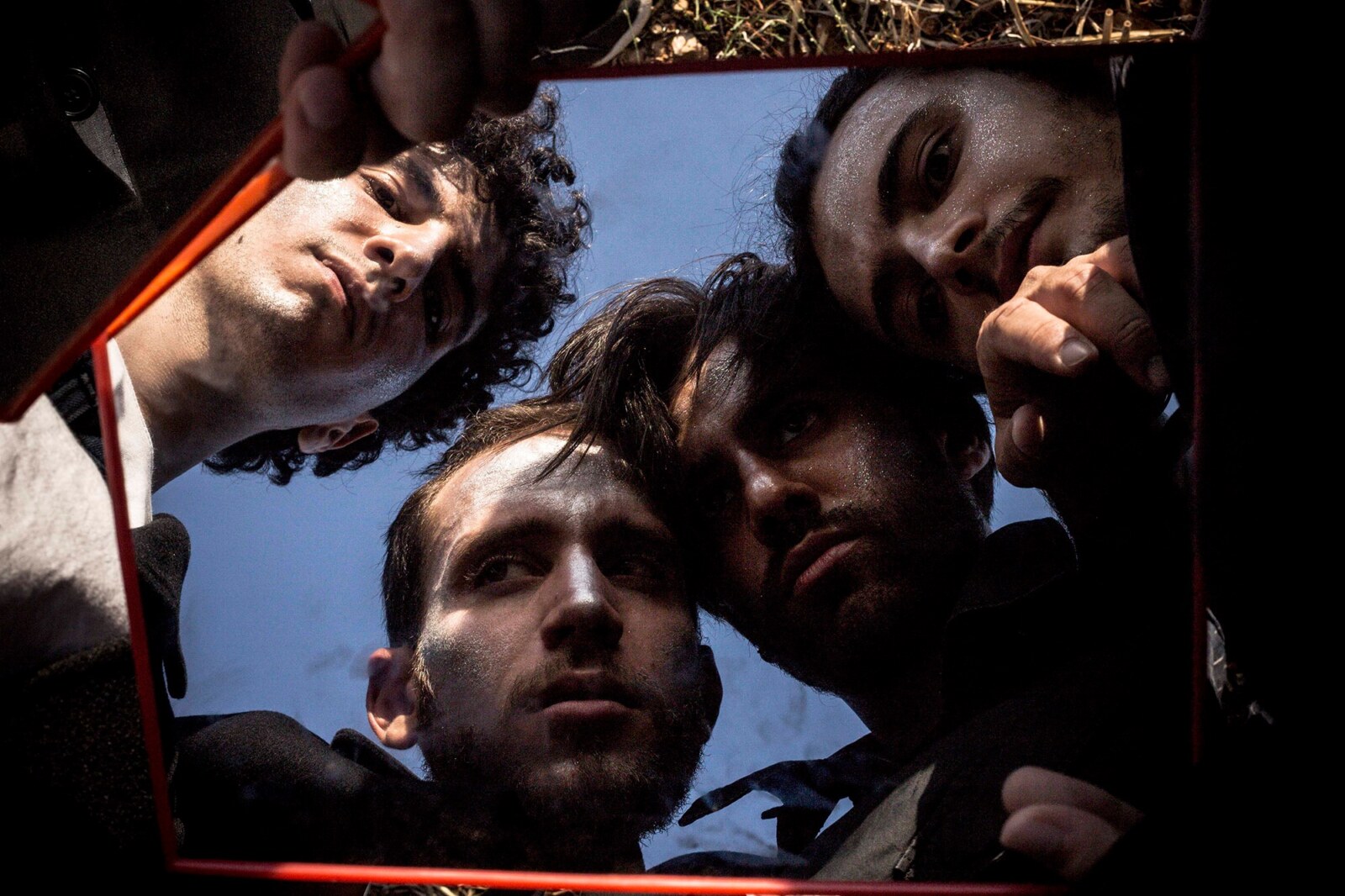 Thank you, last word is yours.
Thank you! It's our first interview out of Italy and we're thrilled we did it for you! You are really psychedelic and we share the same vision. At the start of every show, we wish to the audience: "have a good trip!"
– Klemen Breznikar
---
Violent Scenes Facebook
Violent Scenes Instagram
Violent Scenes Bandcamp
Violent Scenes Soundcloud
Violent Scenes YouTube
Violent Scenes Spotify
Angapp Music Official Website