Taralie Peterson interview | Spires That in the Sunset Rise
Since 2001, Spires That in the Sunset Rise have been unsettling and thrilling audiences with their brand of sonic alchemy. Described by Jack Rose as a "female Sun City Girls," they contributed a different slant to the New Folk movement by incorporating various avant-garde and world music influences into their sound. Interview with Taralie Peterson who is also working on a few other projects like 'Louise Bock' and 'Tekla Peterson'.
---
"Staleness is to be avoided at all costs."
When did you begin playing music? 
I began playing music as a child. Tinkered on the organ at home, learned Sax in the concert band, played guitar with my family, sang in choir in grade school, taught myself my mom's flute and my sisters oboe all by the age of 12.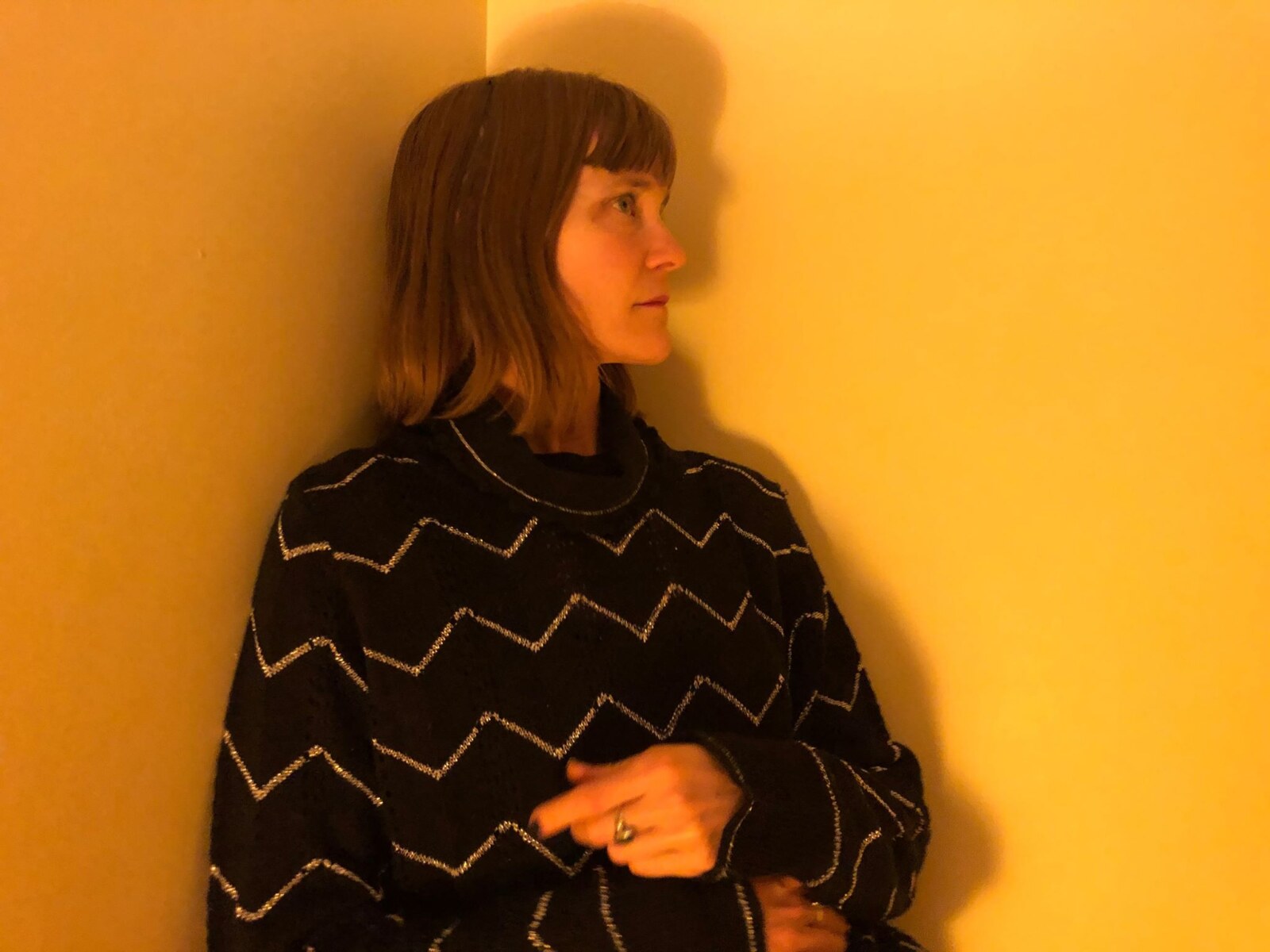 What was your first band?
Well I met Steve Krakow (Plastic Crimewave) at a very young age. We met in college. So the bands I was in back then were always changing every year. The one that lasted a couple of years, played shows, and had a release was Scum Kid, but Steve and I had been roommates by then.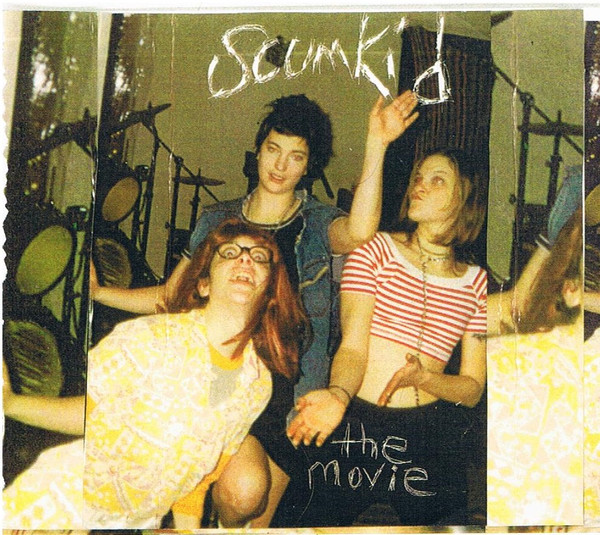 How did you meet Steve Krakow?
Steve and I met in the dorms at U of Illinois Urbana-Champaign I believe he was a sophomore and I was a freshman and we eventually became roommates.
What influenced you back then?
Back then I was very into early Throwing Muses, the Smiths, Bob Dylan, Hole, John Lennon, Bikini Kill, Sonic Youth, the Slits, the Raincoats what a weird and rather limited list! Then Steve introduced me to really weird stuff that I loved immediately: Jandek, Teenage Jesus, Love, Comus, Mainliner, Fushitsusha, the Shaggs, Yoko Ono, Charles Manson, Simon Finn, Suicide, eventually free jazz…more weird folk, Japanese bands, etc….I also eventually made my way to the conceptual experimental minimalists like John Cage, Terry Riley, La Monte Young, etc….
"We would try to manipulate the instruments, by putting paper or wire on the strings to create different percussiony tones"
Can you elaborate the formation of Spires That in the Sunset Rise?
Okay STITSR formed in the spring of 2001…Me and Georgia, whom had played with me in Scum Kid in college, had just moved to Chicago and we got inspired to go acoustic, do something new! So we started tinkering with whatever weird instruments we could find at the time…out of tune auto harps and zithers…banjos and thumb pianos…and we started to write songs…in my apartment the winter before….we did this just the two of us, I don't know how my neighbors did not complain. We would try to manipulate the instruments, by putting paper or wire on the strings to create different percussiony tones, etc….just basic total experimentalism though we didn't have a clue any of this had been done before really. Eventually I recruited Ka Baird to join the group, but she was always a wild horse and very hard to tame, a very annoying bandmate who would refuse to learn her parts and really work with the group, but I was convinced she was going to prove to be a very talented member and I was right. So for the first album it was mostly the 3 of us, though we did have a 4th member Anne Fritz who added some much needed low end cello parts to 3 of the songs on the first self titled album.
By the second album Anne was no longer playing with us and my sister Tracy had moved to town and was in the band more as a full on drummer. Though we still always traded instruments and maintained that habit through out most of our albums…also trading the song singing responsibilities also.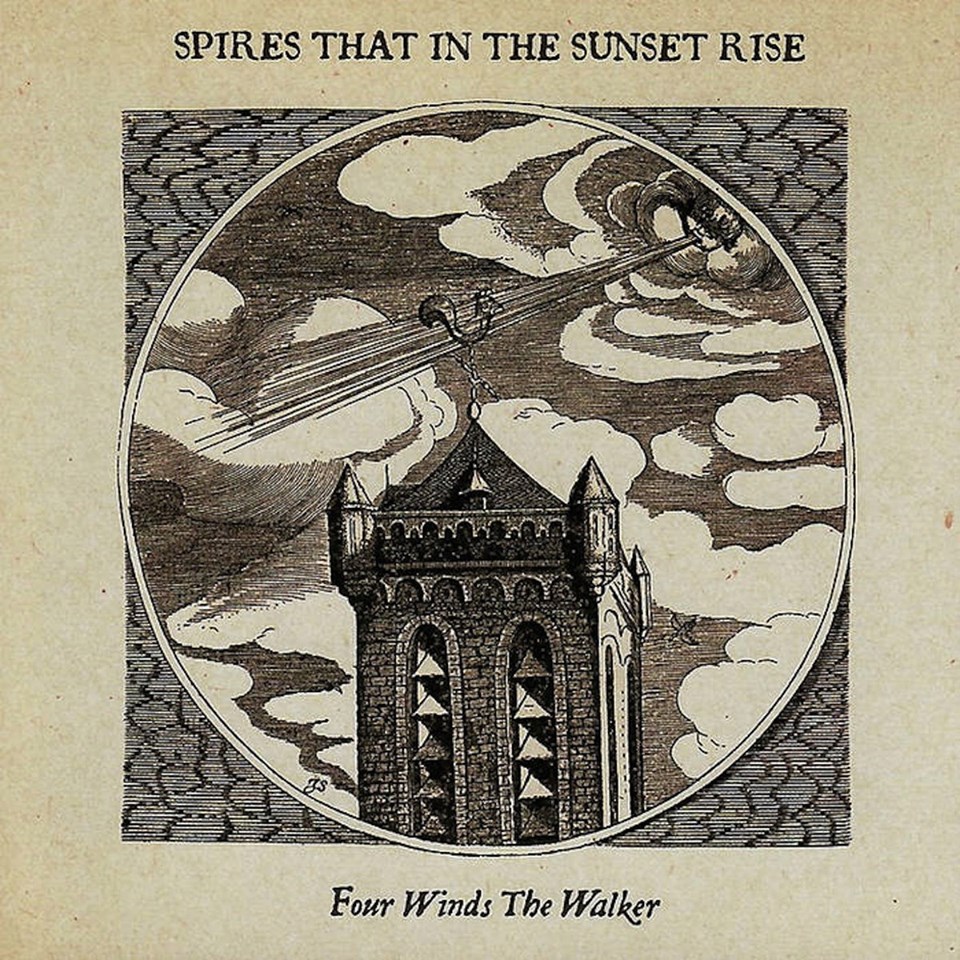 The thing to know is that Tracy, Georgia and I had been playing for many years in different groups in college..mostly "arty rock" inspired stuff….gtr/bass/drums. The most well known ensemble was Scum Kid. Ka was wandering around from college to college being a lost art student whom I was very close to but could never get her to be in one of my bands…so by the time STITSR came around we had been playing music (band was set up in the living room) and hanging out and doing weird stuff all four of us together for years…We had even all made a full length feature film movie together in college called Scum Kid the movie of which Ka Baird was the lead though she was never in our band back then. Like I said she was a wild horse, hard to pin down for very long. We all went to the same high school in Decatur, Illinois, and knew of each other from there.
You're now performing under pseudonym of 'Louise Bock'.
Well I used to call my solo project Tar Pet…and was just disturbed by the images that come up when you google that name. Louise Bock is the maiden name of my mother's mother…so I like the normalness of it and the anonymity of it.
"It is as natural to me as anything."
Where did you learn to play such a wide array of instruments?
Well I don't know exactly why I choose to play so many instruments, but all I can say is it started in my youth and it never stopped. It is as natural to me as anything. I enjoy also picking up an instrument and playing it from the standpoint of not exactly knowing what I'm doing, so that frees me from a lot of constraints most people have. I have now to my surprise added keyboard to my list and started writing pop music under the name Tekla Peterson, whom is my father's, dad's, mother's name. I think I get inspired by new things and need a lot of change. I have no idea how people stay on the same instrument for their whole lives. However, I do keep at things also, I've been playing cello pretty regularly for two decades now. Sax, since I was 10. So there is some regularity there. I like evolving, creating, inventing, and challenging myself. Staleness is to be avoided at all costs.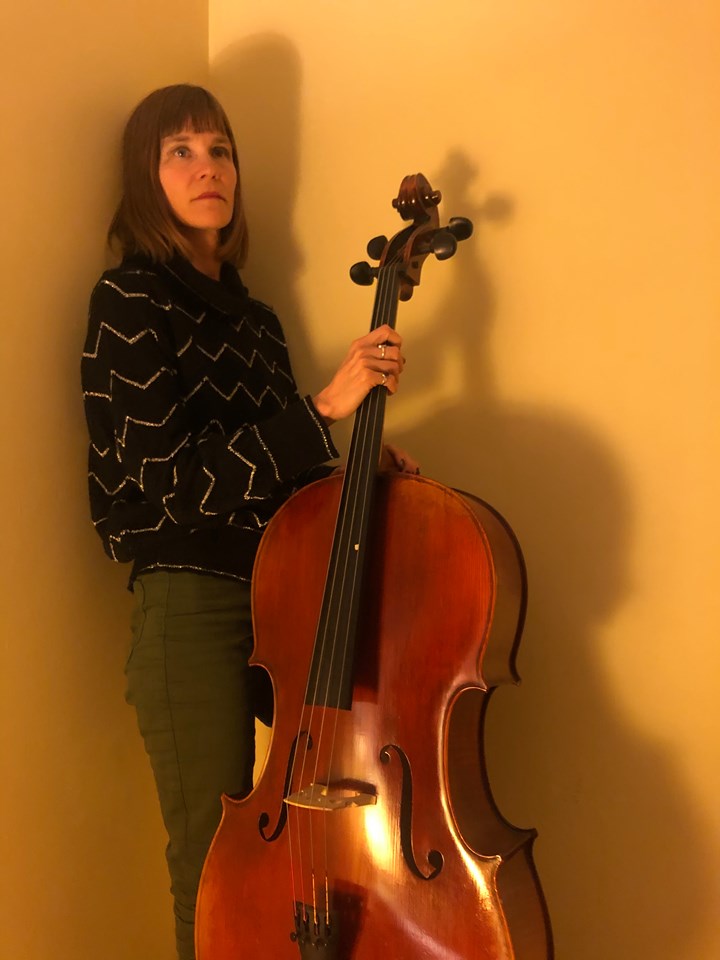 "How vast the potential is with sound."
What does inspire you to write music?
Well in some ways my answer is: I don't know. I remember when I was a child being attracted to musical instruments as if they had a field of attraction around them. To this day if I see an instrument in the corner of the room I always feel natural desire to touch it.
But aside from that, I think I've been inspired by how vast the potential is with sound. Which is why I've mostly been interested in new sounds and experimentalism…I think of astronomy and the expanding universe, how sound is as vast as all that, and how every human being experiences sound differently and so for me in this incarnation as Taralie, what does she want to express through this vast potential. So that unites the universal with the personal. So I'm more interested in tapping into the expansive properties of sound. But also by using it as a tool to reach into unchartered personal territory.
Another thing that comes to mind, it's also probably because I'm a very emotional feeling based person, and sound/music taps into that part of the brain very quickly. So I'm very susceptible to its manipulations, sometimes I really don't like it for this reason actually, like when music is used badly in movies. So I'm very picky about what I listen to and when.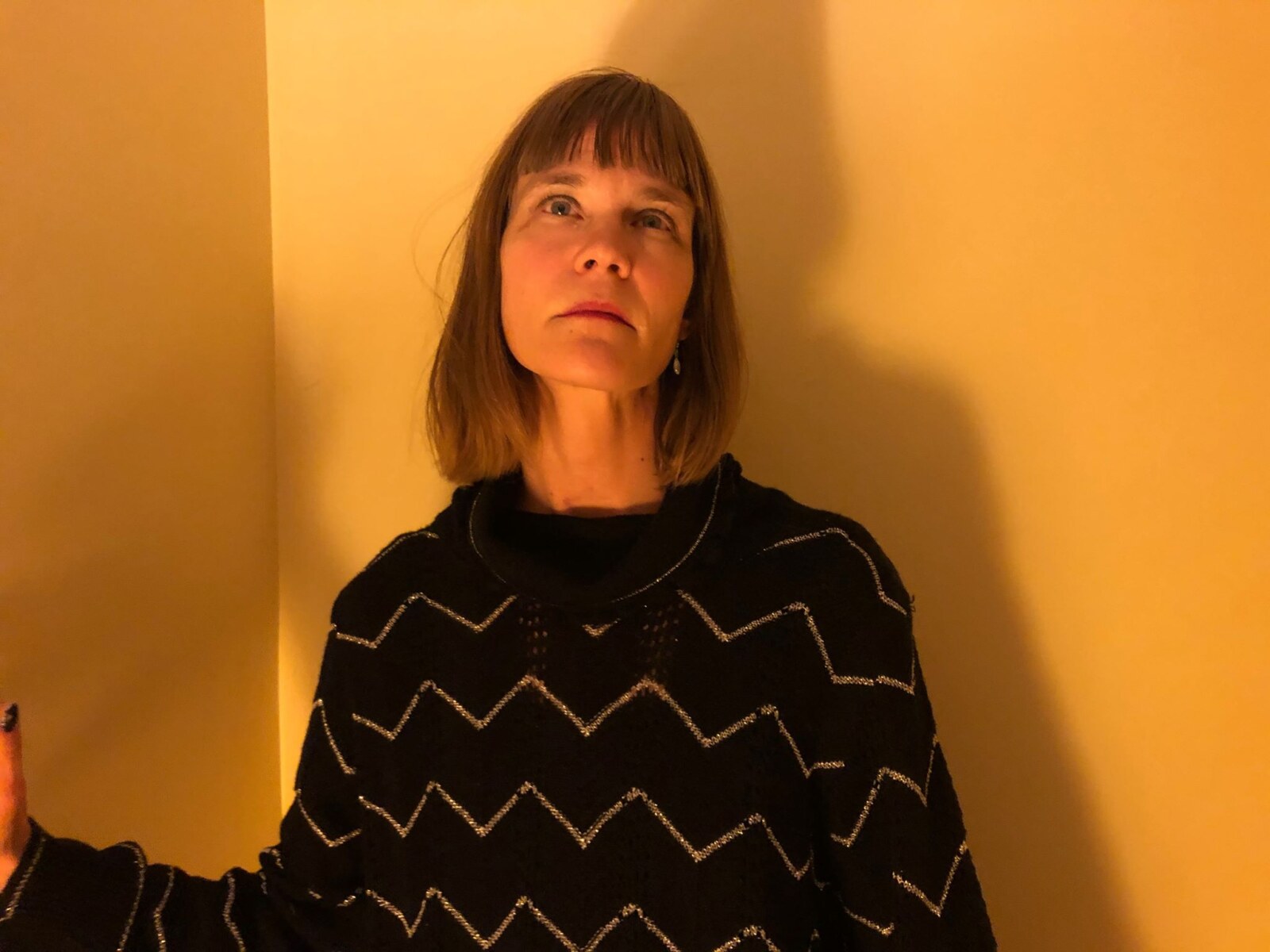 What are some future plans?
Nothing to set in stone, working on finishing this strange pop album that's come out of the abyss of me (as I already mentioned to you) and hope to do another cello album as Louise Bock…I plan on leaving Madison in a couple of years, maybe NYC if I have the guts and money…I have some collaborations I'm working on right now we'll see if any of those come to fruition…I'm in a writing creative phase right now, I didn't have many shows or things that had to get cancelled due to Covid.
STITSR have a new album coming out this summer if all goes according to plan, I think our plan wasn't to tour until spring of 2021. Which now I'm thinking is actually a really good thing, whereas before I thought it was disappointingly long way off. But who knows what's in store for us in the world in the months to come.
– John Wisniewski
---
Spires That In The Sunset Rise Facebook
Spires That In The Sunset Rise Twitter
Spires That In The Sunset Rise Bandcamp
An interview with Plastic Crimewave also known as Steven Krakow