An interview with Plastic Crimewave also known as Steven Krakow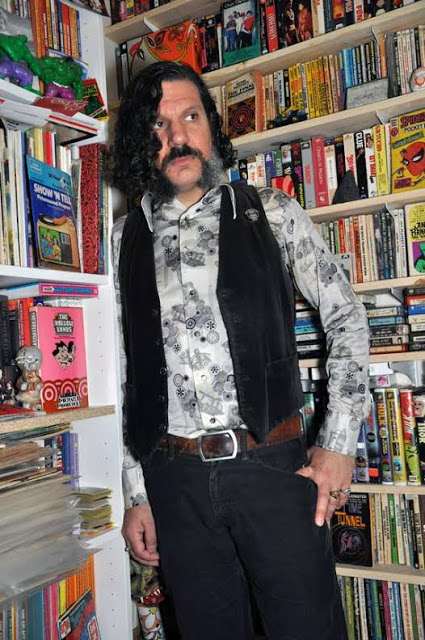 I've been following your work and I find it pretty amazing how you can handle working on so many different projects. You're a musician with a band Plastic Crimewave Syndicate, you're also active at organizing concerts and collaborating with various psychedelic musicians around the world. You're also a writer, illustrator and an editor of a very interesting magazine 'Galactic Zoo Dossier' and have a special interest in the past/present music scene of Chicago which resulted in 'Secret History Of Chicago Music' comic strip. Am I missing something?
Thanks, I haven't had a regular day job for over a decade, so that helps me to be able to take on a lot of projects (though it can be a financial struggle!). You got most of my activities down pretty well… But I also DJ all 45s all over the world (from NY to Japan to London) and I run a few reissue labels – 'Galactic Zoo Disk', which is manufactured/distributed by 'Drag City' (who also has published Galactic Zoo Dossier since 2001). We've released about a dozen archival recordings by folks like Sandy Bull, Michael Yonkers, Ed Askew, … I also have a "roving" label imprint, 'Galactic Zoo Archive', which has worked with other labels like Guerssen (first release by 1970s UK Free-Rockers Red Square just came out) and 'Logan Hardware', we just had a 2LP compilation on unreleased 1970s Simply Saucer material come out. I have curated 2 festivals, 'Million Tongues' (which has had everyone from Terry Reid and Bert Jansch to Keiji Haino and Tony Conrad) and helped with 'Chicago Psych Fest' for the past 5 years. I have also curated a 'Galactic Zoo Mix Tape Club' for the past decade as well (yes, cassettes) and drawn loads of album covers, posters, comics and such for other bands.
I grew up just outside of Chicago and was drawn to Classic Rock like Pink Floyd, Iron Butterfly, Hendrix, The Doors and The Beatles at an early age. My aunt gave me a lot of great records and some other family friends too. I also would buy them very cheaply at garage sales and flea markets. In high school I did my first underground zine which dealt with music, comics and making fun of my teachers, and it's all been a straight line since then!
You're both a musician and illustrator. Music probably has a very important meaning when it comes to illustrations?
When I started 'Galactic Zoo Dossier' I did want to combine my interest in Psychedelic Music with illustration, which sadly hasn't been done enough! Magazines like 'Ptolemiac Terrascope', 'Freakbeat', 'Punk', 'Back Door Man', 'Search And Destroy' were a big inspiration though.
How did you first got into illustrations and what were some influences? 'Galactic Zoo Dossier' is a great concept where you married the variety of underground culture with music, illustration and the whole vibe around it.
Well, I've been drawing since age 3 according to my mother, and I started copying out of comic books. I was priming myself for a career in the straight world of superhero comic books but then I got into underground comix, obscure psychedelia and such – even girls! Ha… and yeah, I wanted to combine all the things I loved into one magazine, with a vibe like past amazing underground magazines like 'OZ', 'International Times' or 'Mojo Navigator'.
You've been writing columns for 'Chicago Reader' since 2005 about 'The Secret History Of Chicago Music'. Recently you released ('Curbside Splendor  Publishing') a collection of those columns in a book format. What are some artists you covered during your weekly column that you are most proud of and find most unique and artistically interesting?
I've covered over 200 Chicago musicians/bands for 'Secret History', and covered nearly all genres like Gospel, Blues, Jazz, Soul Garage Rock, Folk, Prog, Psych, … So it is hard to pick. They are all like my children – ha! Afrocentric Soul-Jazz overlord Phil Cohran was my first subject, so that one is very near and dear to me, also 1980s Avant-Garde band Ono, who reformed after I interviewed them for the strip! Now they play and tour all over, and have many young fans, when before they were almost completely unknown. Of course some of the more psychedelic subjects, like H.P. Lovecraft, The Bachs, Pisces, Haymarket Square, Aorta, The Lemon Drops, Baby Huey,etc are among my favorites too.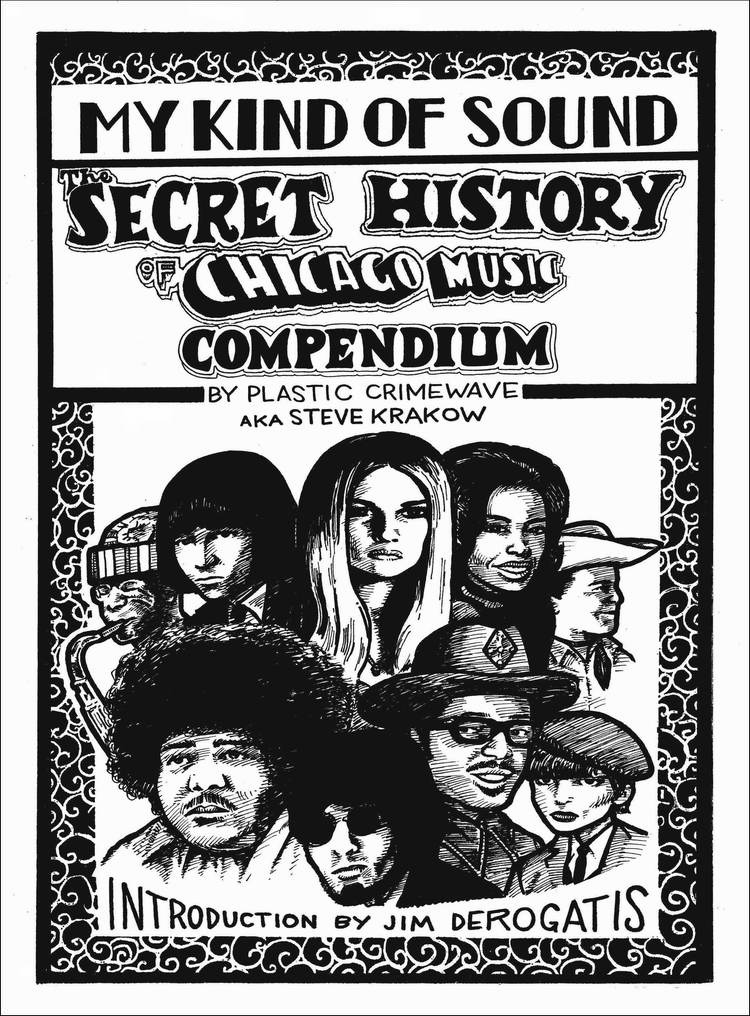 'Galactic Zoo Dossier' started somewhere in the mid 1990s and you managed to interview a lot of musicians. Your interest is something very similar to what I do at 'It's Psychedelic Baby Magazine'. You cover a variety of psychedelic, obscure, unknown and in general interesting musicians that in your opinion deserve more attention. Tell us how did it all started and what's the current situation behind it?
Well, I started just wanting to combine my love of comics/music/psychedelic culture and have the magazine almost act as my portfolio for attracting work to draw album covers, posters etc (and it sort of worked!). I started off in 1996 just xeroxing them myself because I had a hook-up at the copy store! I was very inspired by 'Ptolemaic Terrascope', and finally by the 4th issue it hit me that I could maybe interview musicians too instead of just write about them, but I had no idea how to go about it (pre-internet times). Soon I noticed that Silver Apples were making a return, and playing in my town, so I contacted the venue about how to get in touch with them – it was easy! After that I went interview-crazy! Now, anywhere I go visit I try to find about old musicians I could interview there. I've been lucky to have an illustration freelance gig in the UK, so I have been able to talk to Arthur Brown, Edgar Broughton, Judy Dyble, Peter Daltrey, Jesse Hector, Alisha Sufit, Brian Godding and others which I never thought would be possible! I prefer interviews in person, so I can quickly ask follow-up questions to answers they might provide, and I can be a nerd and get my records signed! Most of the artists I just mentioned will be in GZD #10, due out in July, which has 16 interviews and is my big 20th anniversary issue!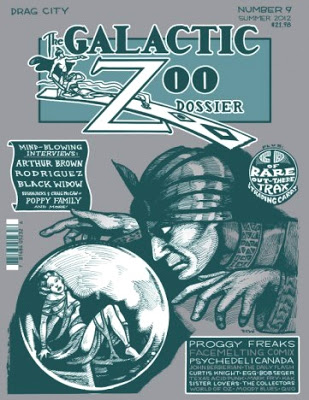 It's impossible to ask what are some of your favourite artists because I'm sure the list would be really long. What I can ask you is about some of your latest discoveries you would like to name…
These days I have been delving deeper into obscure UK Prog like Cressida, Grannie, Indian Summer, Raw Material, … Also Singer/Songwriter stuff like anything by Bob Welch, Danny Kirwan, Nick Pickett, Ian A. Anderson, Phil Ochs, Andy Pratt, … Dark New Wave/Industrial/Post-Punk like Crawling Chaos, Homosexuals, … And of course any obscure crazy Krautrock and Psych stuff too!
What's the history behind Plastic Crimewave Sound / Syndicate and what can you tell us about band members?  
For almost a decade I had a unit called Plastic Crimewave Sound, and we released 5 albums on 'Eclipse', 'A Silent Place', etc and toured with Acid Mothers Temple, Comets on Fire, Oneida, … And opened for heroes like Träd, Gräs & Stenar, Michael Yonkers, Simply Saucer and others. The new Syndicate configuration is myself on vocals and guitar,  filled out by bassist Anjru Kettering, formerly of windy city acid-rawk gods The Great Society Mind Destroyers; Dawn Aquarius on synth, who was part of Herbcraft , Cursillistas, Brainshadows and Oracle Offering; and Jose Bernal, who has pounded the skins for Bionic Cavemen and Dead Feathers as well.
PCW Syndicate has opened for Loop, Hawkwind, Keiji Haino, Simply Saucer, Acid Mothers Temple and backed Djin Aquarian of Ya Ho Wa 13, plus played gigs with younger Psych acts like Woods, Purling Hiss and Quilt – and toured the USA. Our debut LP just came out on the UK label 'Swordfish', home to luminaries like Roky Erickson, Acid Mothers Temple and Ya Ho Wa 13.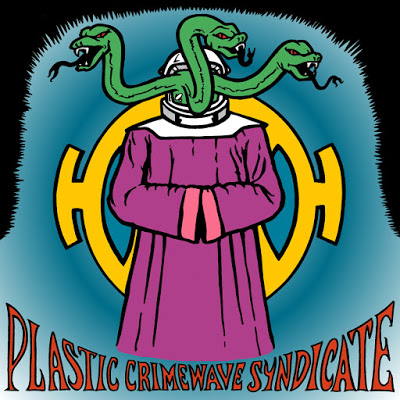 You released a lot of albums, EPs and did many collaborations with musicians such as Michael Yonkers, Djin Aquarian (Ya Ho Wa 13) and others. Tell us a bit more into detail about your discography. Where were those albums released and what lies in the future for your band.
The Michael Yonkers collaboration came out on a very small label, 'Spiral Staircase', the Djin/Plastic Crimewave Sound LP came out on 'Prophase Records' (who also did a comic book/45 collaboration of myself and Acid Mothers Temple), PCWSound also did a split LP with Oneida on 'Jagjaguwar Records'. PCWSyndicate is about to record another LP and tour the West coast, playing 'Portland Psych Fest' in July.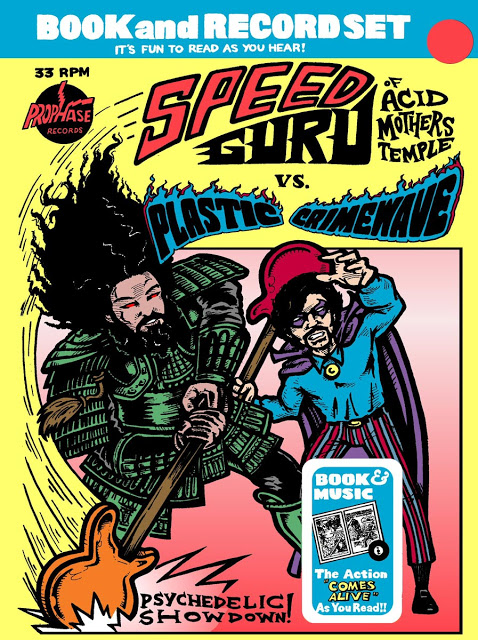 Where should a new listener start in your big discography?
I would start with my newest LP by Plastic Crimewave Syndicate on 'Swordfish Records', or maybe Plastic Crimewave Sound's mammoth double LP No Wonderland, which nearly killed the band to make!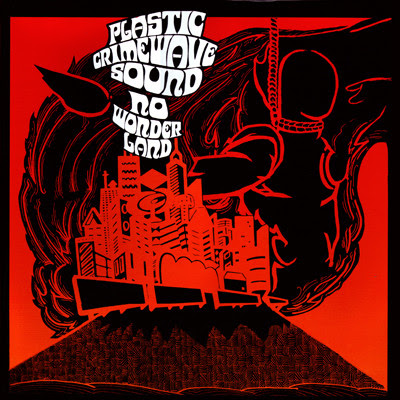 Are you also involved with some other music projects?
I have a musical duo called Werewheels – which is a bit synthier and damaged, we opened for Arthur Brown and Comus in London, for Martin Rev of Suicide, and toured Japan with members of Acid Mothers Temple. Our LP is due on UK label Sunstone Records soon. I also do a project called The Plastic Crimewave Vision Celestial Orchestra, where I conduct as many guitar players as possible in the key of E or D, sometimes up to 75 people!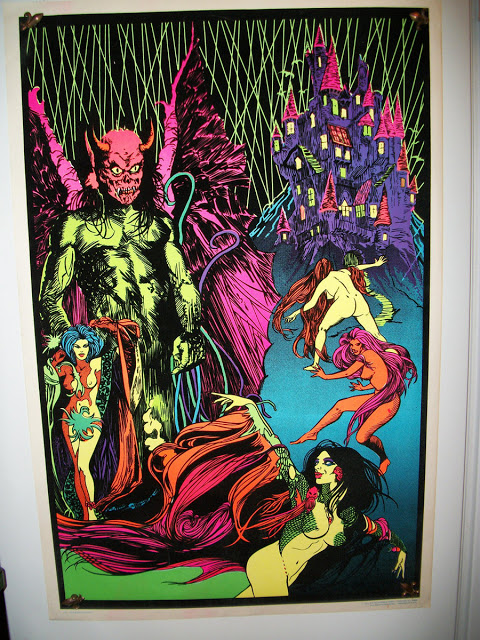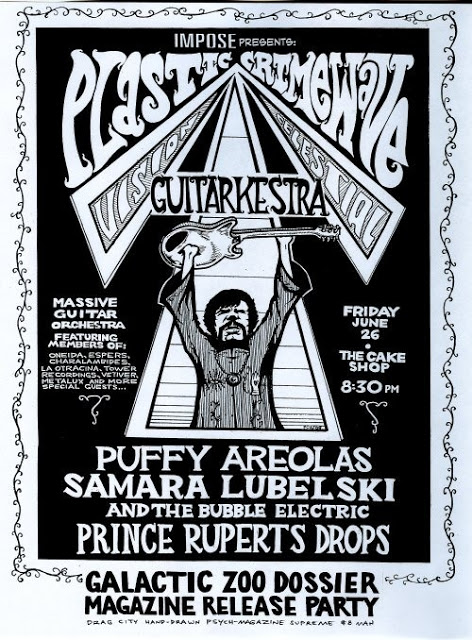 What else are you working on?
Just finished the new 'Galactic Zoo Dossier (#10)' which will be out in July, plus a new heady comic book is in the works, 'Tales Of The Weird Unknown', and recording a new record, plus album covers for a few artists and a few new reissues mentioned above.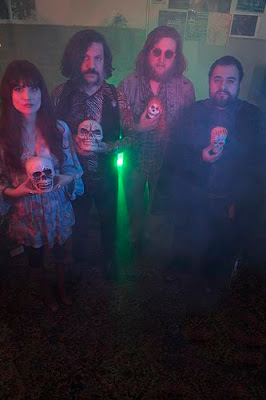 How do you see the current 'alternative' scene and vinyl revival?
Well, there's loads of good bands right now that I enjoy, from Experimental to Psychedelic, and happy that everyone has discarded CDs in favor of vinyl! Though I am bit sad vinyl is so expensive these days, and that the garbage they make for 'Record Store Day' and such clogs up all the pressing plants.
– Klemen Breznikar