CHICKN interview
Athens-based five-piece CHICKN's third album, entitled Bel Esprit was recently released via Inner Ear Records on CD and vinyl. The follow-up to last year's WOWSERS! sees the Greek outfit exploring a variety of different styles.
---
Would you like to talk a bit about your background? Where and when did you grow up? When did you begin playing music? What was your first instrument? Who were your major influences?
Angelos Krallis: I grew up in a remote island named Kos and music is all I remember. I never thought of becoming a musician though before I was 19 when I realized the key-role that music plays in my life and started building an actual relation with it. As a child I took accordion classes, only to escape the academy years later, making my way self taught among guitars and synthesizers.
My first toy instrument was a drum kit at the age of two and my first real instrument was a Hohner student accordion. My first guitar was a Gibson SG Angus Young signature, a guitar that I still sport by time to time.
My one strong influence, living in a small remote place, was the internet. The first "adult" music that took me by surprise was the blues, heard at my father's coffee place. I started listening to Son House, Howlin' Wolf, Bukka White, John Lee Hooker, Mississippi John Hurt. Those guys were my favorites and the ones responsible for holding a guitar. Then the blues led me to the White Stripes which I adored and they kindly provided me with my first rock concert. Seeing the Stripes live back in 2004, in a gig that was cut off for still unknown reasons, shined a light on me. Then John Hurt led me to John Fahey and Son House to Rainer Ptacek (Giand Sand), my first guitar heroes. The White Stripes led me to Captain Beefheart and then an Iggy & the Stooges concert came a year later and oh boy, that was damage done! Then I knew.
When and how did you all originally meet?
We all originally meet in Athens. We were not friends prior to playing together, but at the same time no-one was ever recruited. CHICKN refers to people having inadequate lingual communication skills replenished by amazing match-making skills. We really felt one another from the first time me met.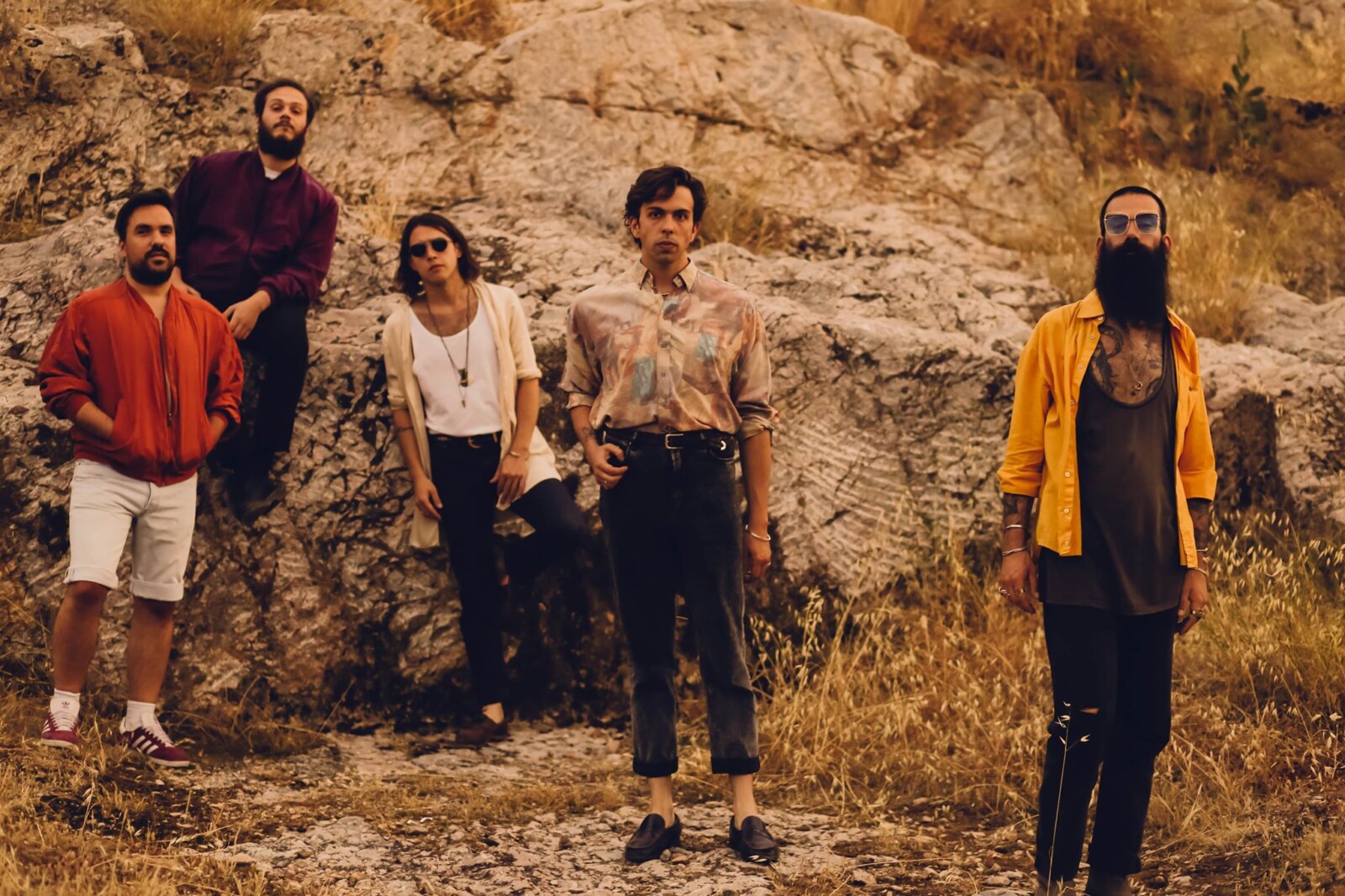 What does the name "CHICKN" refer to?
I accidentally answered above! The word itself, CHICKN, is a verbatim taken game that stands proud for its lack of meaning. Feel free to deploy your own correlations.
"We decided to go with a more laid-back studio approach."
Can you share some further details how your latest album was recorded?
Our latest album was recorded in Athens last May, right after we returned from a 25-day European tour. You can hear that in both "Die To Make A Living" and "Candlefly", the two live recorded songs on the album. After recording WOWSERS! a year ago within a week, trying to record not the instruments but the genius loci we used to summon on stage, we decided to go with a more laid-back studio approach. We were testing sounds, changing percussion patterns, layering synths in a very precise yet intuitive style.
How would you compare it to your previous two releases?
It's for sure the most accessible. In my opinion, Bel Esprit is more of a gesture and less of a concept. CHICKN I was about claiming time and wondering while WOWSERS! expressed our militant need to do nothing but ourselves. Bel Esprit lacks of such a statement, leaving vital space for further sensibilities.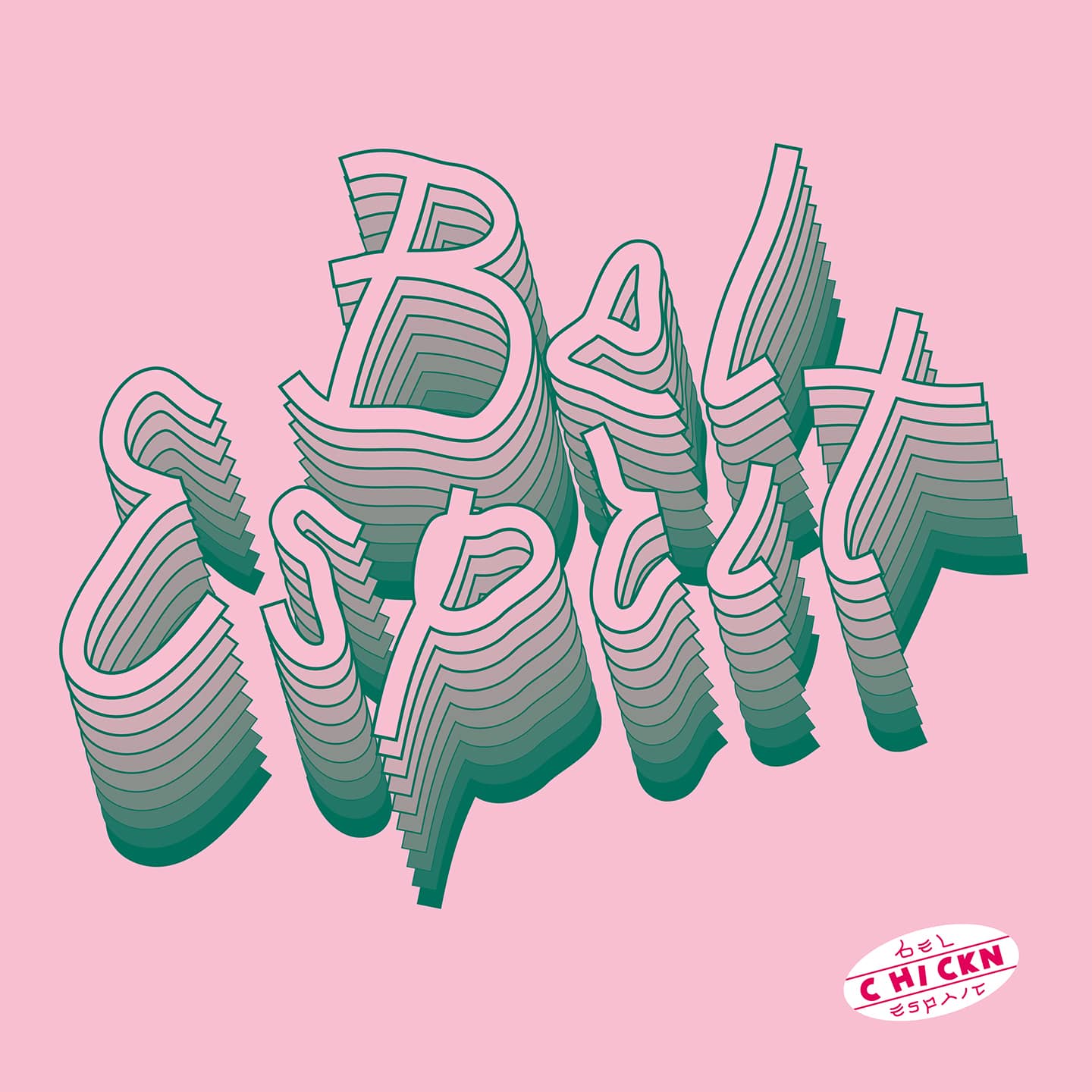 What kind of process do you have at mastering material for the release?
If it was solely on us, we are the unmastered type of people, old school. We love preserving dynamics, soft should be soft and loud should be loud. If you need this louder, pump up the volume and vice versa – none of our business. Our mastering process for the digital media is very discrete, paying absolute respect to the mixing process where we fiercely get the job done. It just aims to be decently heard, let's say, in a playlist among other loud music. Shout out to Nick and Hercules, our two engineers that are practically the unsung members of the band.
How do you usually approach music making?
Music making in our case begins with songwriting. I mostly write and home-demo songs that we later listen to, discuss and reform. In Bel Esprit though, there were a couple of songs that were co-written while one of them, "She'll Be Apples" was born out of Chris' songwriting with me laying the vocal line and providing the chorus keys. The band simultaneously feeds a pool of intuitive ideas that later support the songs themselves. Finally, usually comes endless rehearsing time and live testing, while observing what works and what doesn't. "Infrared Panda Club" though, was a studio-written song, never performed before composed.
"Touring is what keeps the band alive."
How about concerts and touring?
Touring is what keeps the band alive. It's a period of undisputed freedom, devoted to what we identify with ourselves the most while doing it, practicing the artistry of music. This fall was the first season for us without touring for years and we missed it like hell.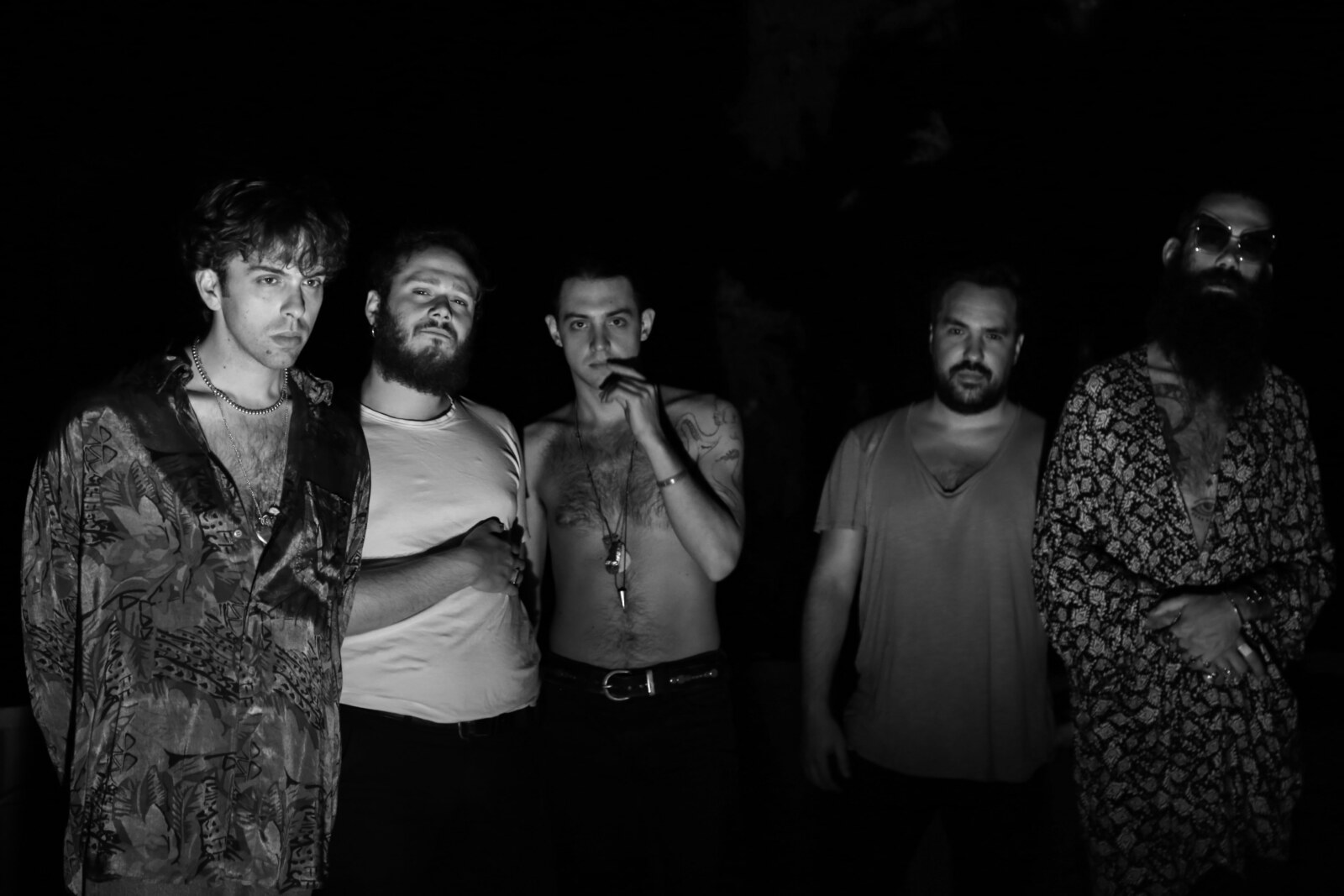 What are some future plans?
We are doing the preps, together with Sharewood booking for our 2020 European Spring tour. Freaks and geeks in Italy, Switzerland, France, Belgium, Netherlands, Germany, Denmark, Sweden, Poland, Czech Republic, Austria, Slovenia, Croatia, Serbia, and Belgrade brace yourselves and join the Chickn Tribe! Follow us on Instagram to stay up to date!
How would you describe the local scene? Do you think that due to difficult economical situation there are more bands popping out?
The local scene has a long history and anyone living in it can see how wonderfully it evolves through time. But this is just us being so much into music. The struggle you are referring to is so real that for each new band that pops out giving the finger to society, kills another two that just can't afford it anymore and not just financially. The whole "discover yourself in the times of crisis" is a privileged aesthetisized tale that I just can't afford.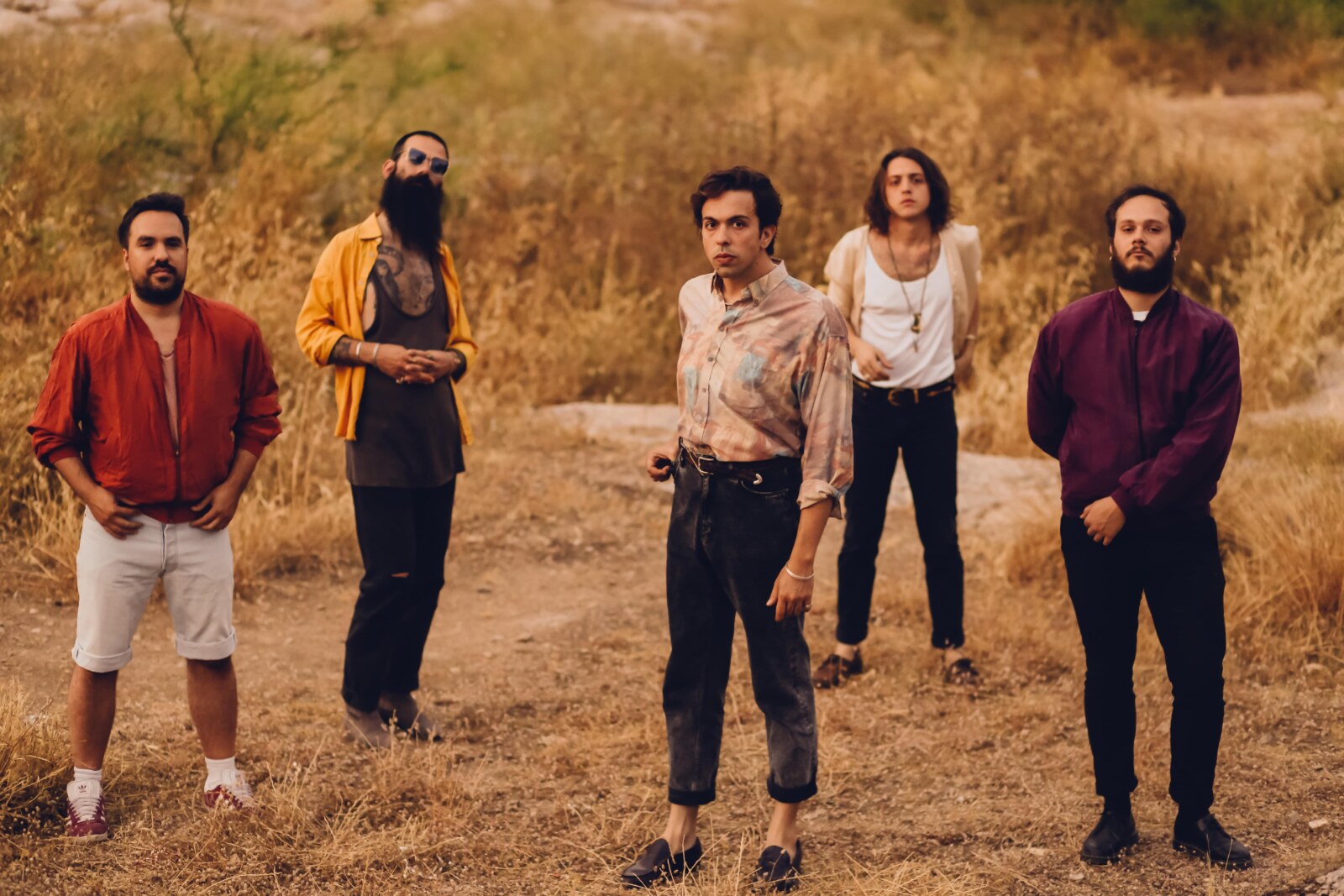 Let's end this interview with some of your favorite albums. Have you found something new lately you would like to recommend to our readers?
For this season's holiday season, CHICKN will get high on southern Mediterranean vibes, starting from our east and heading to our west:
Fikret Kizilok – Zaman Zaman (1983)
Litsa Sakellariou – 12 Vradia (12 nights) (1969)
Tempo di Naja – Remigio Ducros (1970)
The Dog and the Future – Agar Agar (2019)
FF – FF and The Machine (1990)
Thank you for taking your time. Last word is yours.
Thank you for your time and questions. Catch us live and we'll take you on a ride!
– Klemen Breznikar
---
CHICKN Official Website
CHICKN Facebook
CHICKN Instagram
CHICKN Twitter
CHICKN Bandcamp
Inner Ear Records Official Website