The Fox – 'For Fox Sake' (1970)
Not to be confused with Bob and Carole Pegg's contemporary folk rock band, this Brighton quartet are mostly remembered, if at all, for the magnificent, sitar-drenched 'Butterfly', a dreamy slice of post-Summer of Love psychedelia that has graced many a psychedelic compilation and box set over the years.
---
Their lone album (released in North America on Crewe, the label run by Four Seasons producer/songwriter Bob Crewe!) has been reissued several times, but this is the first vinyl reissue with the original UK artwork. This attractive package also includes the significantly different Crewe artwork, which also mysteriously appends "Vol. 1" to the title, and an essay from guitarist, singer, and co-songwriter Steve Brayne.
With three songwriters, two lead guitarists (including Winston Weatherill, late of cult R&B-ers Gary Farr & The T-Bones), and two vocalists one might expect some clashing personalities or musical styles, but the album is surprisingly coherent, mixing flowery pop psych like Hammond organist Alex Lane's cheerful opener 'Secondhand Love' and Brayne's jangly, Who-flavoured 'Glad I Could' with more Progressive elements that trickle across the multifaceted 'As She Walks Away'.
The aforementioned album highlight 'Butterfly' still delivers shivers 50 years on as it floats softly on gossamer wings of acoustic guitars and Weatherill's sitar flourishes. There's a distinct Moody Blues vibe here that adds to its immeasurable charms. [Brayne confesses he wrote it (and epic album closer 'Madame Magical') for his girlfriend, Sally Oldfield!] 'Look In The Sky' is another proggy blast riding Lane's punctuated organ bursts and Brayne's structured soloing that will appeal to both Strawbs and Yes fans!
Lane rolls out the barrelhouse piano for the rollicking boogie 'Goodtime Music', 'Man In A Fast Car' is a slice of freakbeat with Brayne's consistently high quality soloing, and the Beatlesque 'Birthday Card' supports Brayne's liner notes claims that he "majored in psychedelia" after dropping out of Uni in Bristol where he was studying Drama and French. The nearly ten-minute 'Madame Magical' has a little for everyone, from Lane's merry-go-round fairground opening and fascinating organ jamming to the heavy guitar crunch that suggests Brayne was also listening to a lot of Hendrix during that Summer of Love.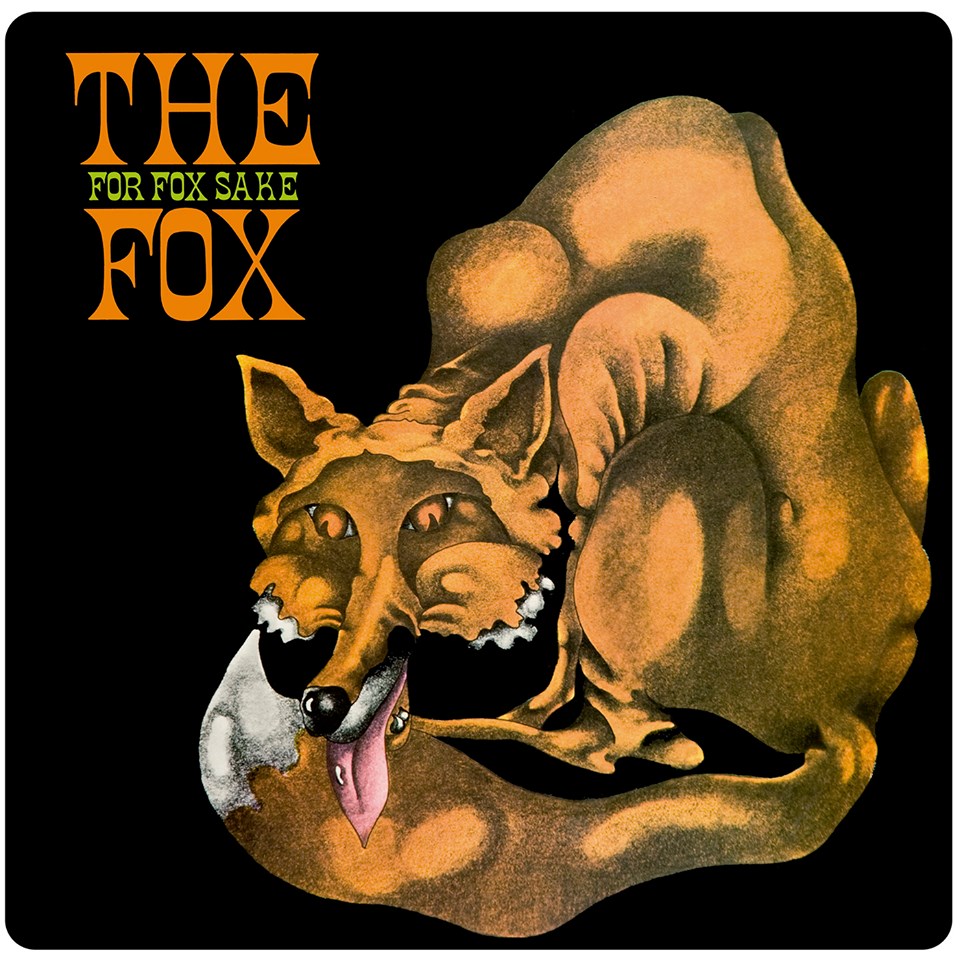 Sadly, despite recording sessions for BBC Radio One, beginning work on a second album (which never materialized), excellent reviews in Billboard and the UK weeklies, and arrangements for a US tour, the band's management had recently poached Black Sabbath from their previous manager. On the heels of the runaway success of Paranoid, The Fox went to ground as the management team's attention was refocused on their new protégés. But their lone artifact (despite its rather dodgy double entendre title) is ripe for reassessment and it stands up remarkably well after all these years. Give it a spin or three!
– Jeff Penczak
Reissued on Sommor/Guerssen/2019; original release on Fontana/Crewe/1970)