'Look Into The Light' by The Blank Tapes
The new LP Look Into The Light features studio versions of 3 songs played live on the Jam In The Van video series with bass playing by Jason Cirimele of Guantanamo Baywatch and The Donkeys, as well as 4 brand new songs with Adams' most ambitious guitar shredding yet and phenomenal drumming by Shaughnessy Starr of Frankie & The Witch Fingers and Hoover III.
---
Co-mixed by Nathan Sabatino of Jim James & Dr. Dog. The album is The Blank Tapes' most hard rocking, psychedelic album yet with the album art drawn by Matt Adams as well.
Last July they also released Super Bloom EP on Australia's Brown Truck Records.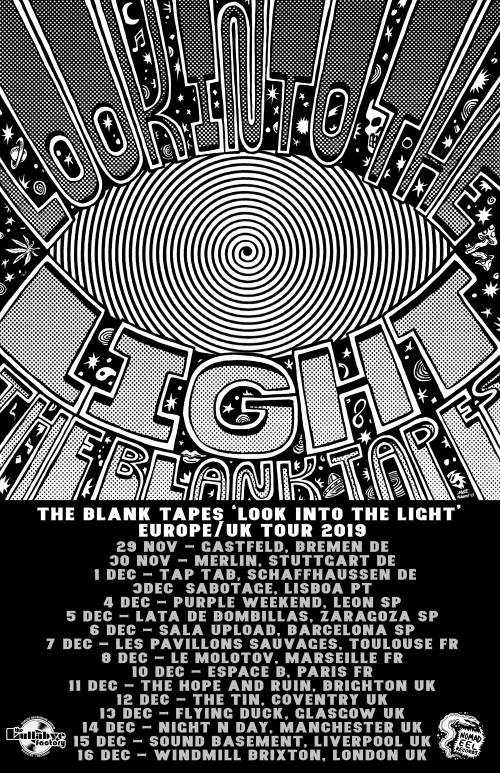 Look Into The Light will be released on 12th October 2019 (Cassette Store Day) through Nomad Eel Records.