Jim Sullivan – 'If the Evening Were Dawn' (2019)
With the glut of reissue labels that have emerged over the past few decades, it can be a mess to try and sort through all of the supposed lost treasure albums that get unearthed. Sometimes it can feel like the labels are throwing ten random objects at a wall, in the hope that just one of them will stick. But when the generally reliable Light in the Attic reissued Jim Sullivan's 1969 album UFO back in 2010, that was the genuine article: a true lost classic now found. Barely heard at the time of its original release, UFO is a gem of a singer/songwriter record, a country-tinged folk album that's both plaintive and mystical. It's one of the great outsider folk albums ever made, full stop.
---
Sullivan's personal story, which started to become generally known around the time of LITA's release of UFO, is as mind-bending as the album. The man vanished from the earth in 1975, while traveling alone. Never made it from California, where he'd been living, to Nashville, where he intended to try and make things happen in his music career. Disappeared in New Mexico, and to this day nobody knows what happened to him or his body. Just gone.
LITA is now bringing out two more releases by the gentle giant twelve-string player. One is a new edition of Sullivan's self-titled album from 1972, which didn't get any more radio play time or media coverage in its time than did his '69 debut. The follow-up was made for the short-lived Playboy label. Yes, that Playboy. According to the liner notes of the LITA release, the label was largely conceived as a vehicle for Hugh Hefner to put out a record by his ladyfriend, Barbi Benton. But a smattering of other artists were signed by Playboy Records, Sullivan among them. Playboy as a music label didn't seem to know how to function, and it came and went quickly without doing much for its small roster of acts.
"If the Evening Were Dawn is a 10-song solo acoustic session Sullivan laid down in '69."
To an extent, the '72 album isn't all that different than UFO. It contains a lot of the same kind of fare – country-ish folk tunes with lyrics that are sometimes personal and other times more philosophical. Two of the tracks are re-workings of songs from UFO. The musical accompaniments are generally sparse, allowing Sullivan's assured, conversational vocals to come through clearly. But there are deviations from the UFO sound and feel. "Tom Cat" and "You Show Me the Way to Go" have a chugging, Tony Jo White-like country funk feel not present on the previous record. And "Amos," the album's biggest win, includes some meandering, spacey solo electric guitar work. The one significant misstep on the record is the new version of "Plain as Your Eyes Can See" from UFO, titled simply "Plain to See" here; it's done in an off-kilterrhythm that simply doesn't work. Apart from that flaw, the album is a memorable set of songs by a unique artist. It doesn't reach UFO's high level of artistic vision, but it's a strong record of its kind and perfectly befitting of the times. Sullivan was unlikely to ever reach the kind of mainstream success enjoyed by the likes of Neil Young or Gordon Lightfoot, but if this album had been properly distributed and promoted, there's no reason he couldn't have attained a fan base on the level of what Tim Buckley, or post-Byrds Gene Clark, had.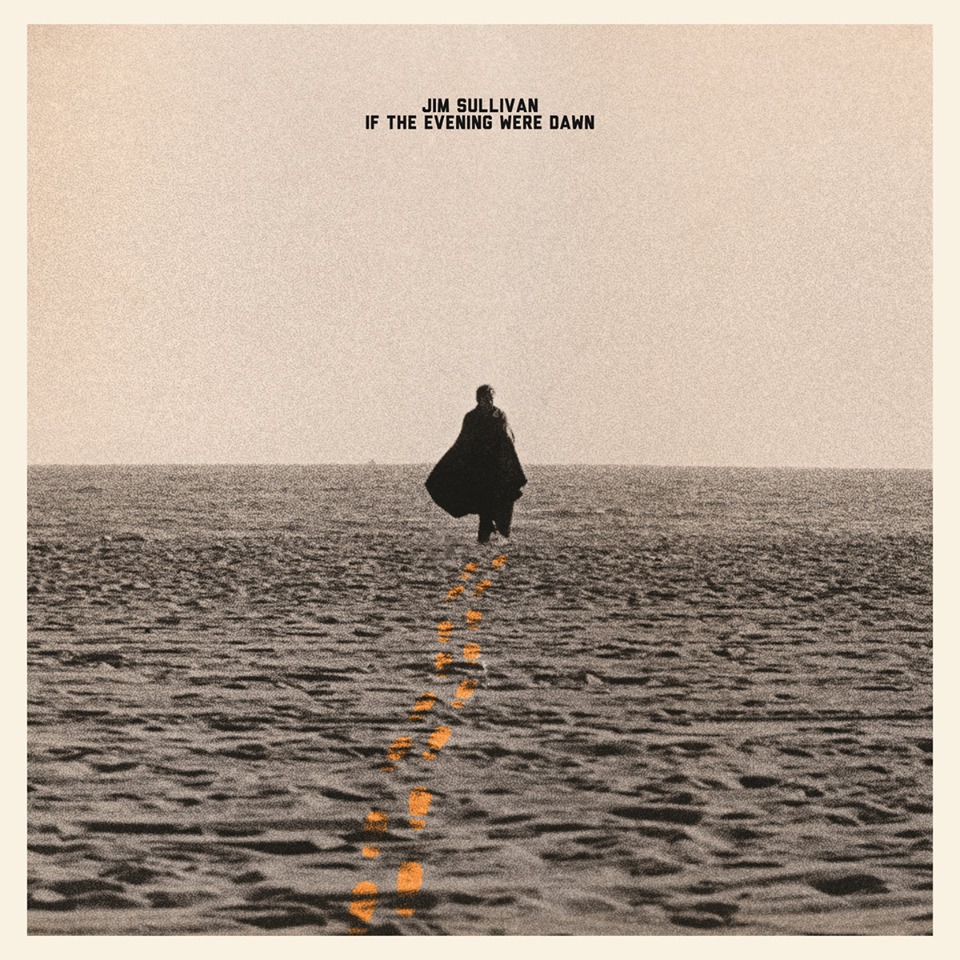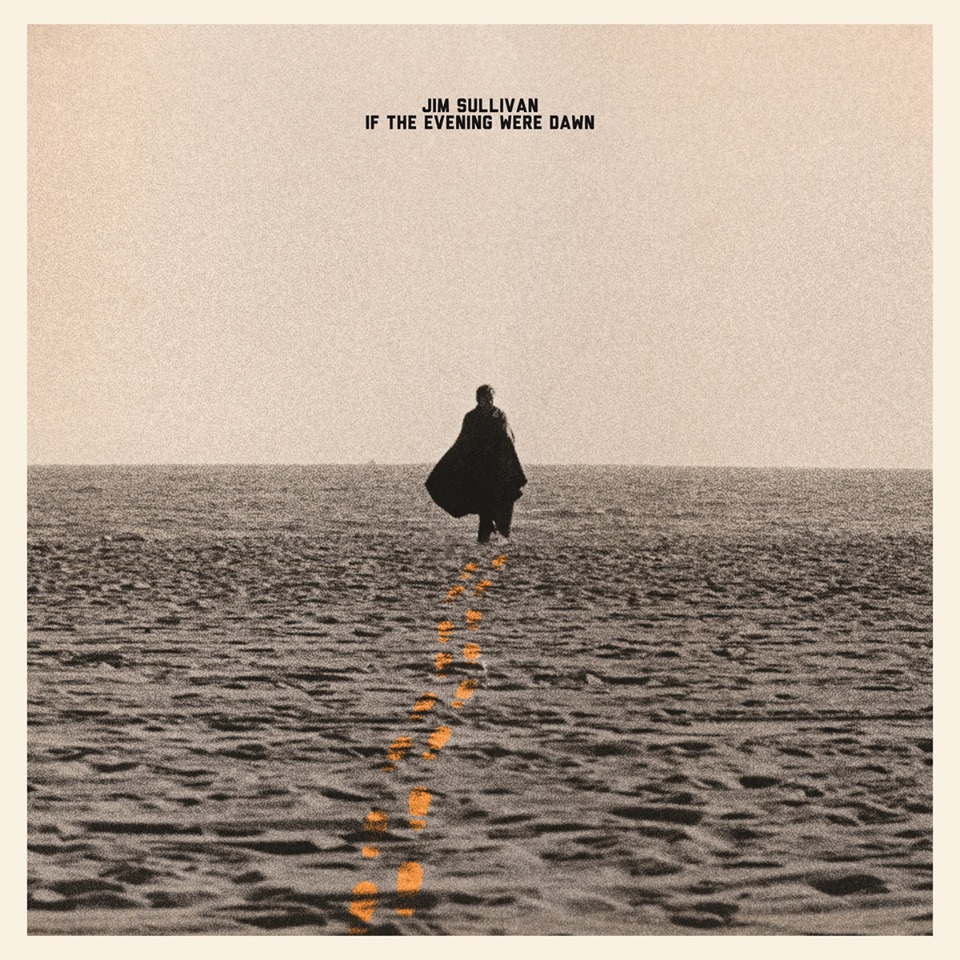 More revelatory than Jim Sullivan is the other new LITA release of the artist's work. If the Evening Were Dawn is a 10-song solo acoustic session Sullivan laid down in '69. Said by Sullivan's wife to be the makings of an album the artist envisioned releasing, the set grants listeners a fully intimate experience of hearing him just play and sing, with no accompaniment outside his trusty acoustic axe. The session gives a sense of what it might have been like to see Sullivan perform solo at a small club in L.A. at the time, or to simply sit in his living room as he performed his original tunes at home. Half the tracks captured here were included on UFO, with famed session players such as Earl Palmer and Don Randi contributing drums, keyboards, and bass to flesh out the sound on that record. And while the UFO versions are flawless, it's a treat to hear these unplugged versions of those cuts. This rendition of the pretty yet eerie "So Natural" is as affecting as anything Sullivan ever got down on tape. And the non-UFO selections on If the Evening Were Dawn are just as strong. "Walls" and"What to Tell Her" are both mini classics that could have fit seamlessly onto the grooves of UFO.
Taken together, UFO, Jim Sullivan, and If the Evening Were Dawn show Sullivan to have been a fully realized singer/songwriter who was criminally overlooked in his too-short life.
– Brian Greene
Jim Sullivan – 'If the Evening Were Dawn' (Light in the Attic Records | 2019)