Allah-Las – 'LAHS' (2019)
I'll freely admit to being less than enamored with the last two albums from the Allah Las. It's not that those records were inherently bad, it's just that aside from a few songs on each album, I could never, try as I might, find that inherently comfortable spot.
---
"dreamy psych masterpiece"
Thought never fear, LAHS has easily touched my wayward soul with bewitching dreamy visions of sun surf sand and endless blue skies, leaving all of the songs to flow in an effortless breathable manner, where if couch-bound intoxication is what gets you off, then you'll find this outing to be an entirely dreamy psych masterpiece.
Others have noted that the album is practically devoid of contrasts, though for these ears, those breezy atmospheric musical meanderings go down like oatmeal cookies and a tall glass of warm milk. LAHS is a gentle comforting and inviting listen, like waking from a late afternoon nap on the beach, leaving me feeling slightly out of place and disconnected in an elegant manner. Yet the Las don't stop there, while instrumentals by other bands seem lazy or come across as an afterthought, the Las manage to create their instrumentals as tonal bookends, bracketing a series of songs and allowing space for comfortable tonal shifts, where songs blossom with with romantic harmonies, while within that same given space, others numbers unfold like a field of flowers, nearly indistinguishable from each other in their immersive thematic subtlety, yet with the consistency and delight of comfort foods.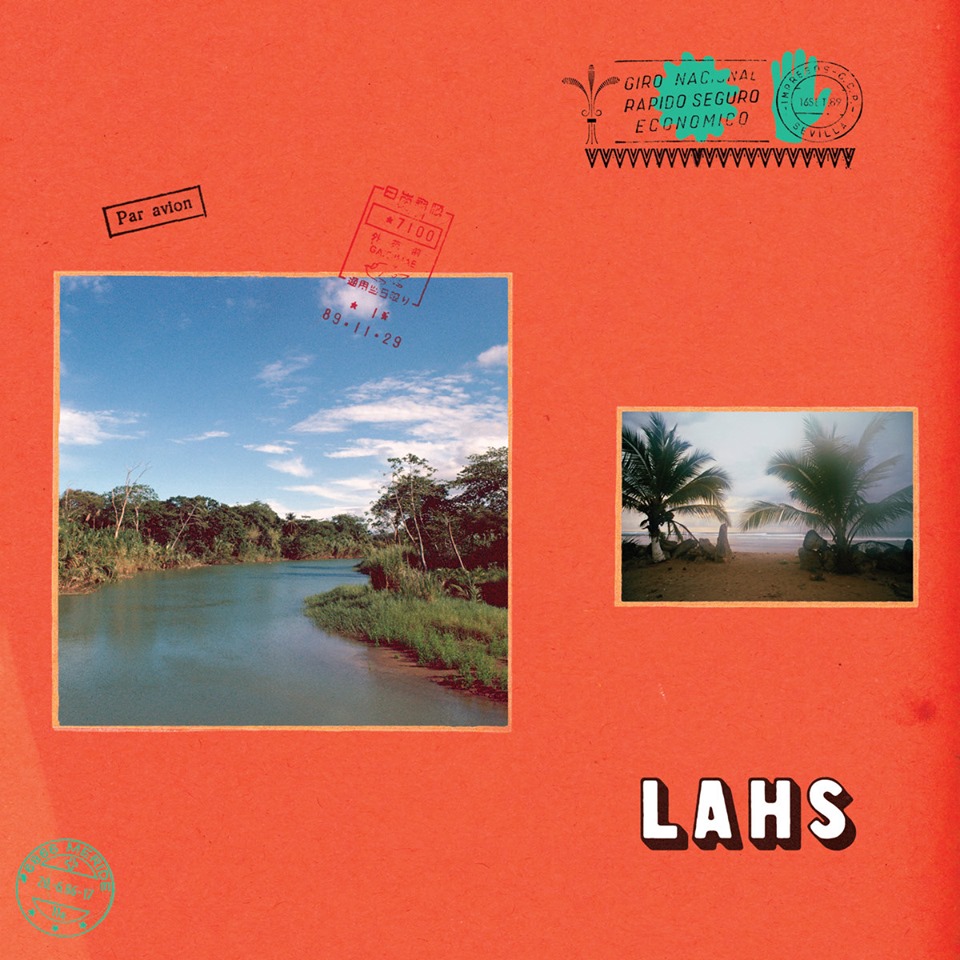 Make no mistake about it, LAHS is a Laural Canyon time-slip, a bright bit of low-keyed jangle pop filled with a playful spirit from deep within the half-light of an almost forgotten past, nearly ghostlike, yet coming across sounding fresh, beguiling and inviting … a revivalism of sorts, though beholding to no one.
LAHS truly is a postcard from from the land of sun surf and sand, an adventurous ode to all things inviting, filled with a hazy summer vibe, pure lusciousness, straight from the heart.
*** The Fun Facts: The band took its name from two California art movements. "Allah" was a nod to the Orientalism that was found in much of the west in the 19th century. While "Las" refers to the kitschy, art deco style architecture found in mid-20th century southern California.
The luscious orange vinyl comes with an oversized postcard.
– Jenell Kesler
Allah-Las – 'LAHS' (Mexican Summer | 2019)