Stardust & Satisfaction: Art & Music
This summer, the Glenn Dallas Gallery in Santa Barbara celebrated music, iconic musical artists, and festival culture with an exhibition titled Stardust & Satisfaction: Art & Music. Named in tribute to David Bowie's Ziggy Stardust persona and the Rolling Stones' classic song "(I Can't Get No) Satisfaction," the exhibition featured works from local, regional, and international artists-as well as works in the gallery's own collection.
---
According to Glenn Dallas gallery owner Laila Alamiri's curatorial vision, the showcase aimed to merge the powerful connection between musical and visual artistic talents. The show guided visitors through diverse musical genres with heavy emphasis on pop art and modern icons such as David Bowie, John Lennon, Prince, Tupac Shakur, Lana del Rey, Amy Winehouse, Kurt Cobain, Jim Morrison, Bob Dylan, Nick Cave, Aretha Franklin, Stevie Nicks, and many more.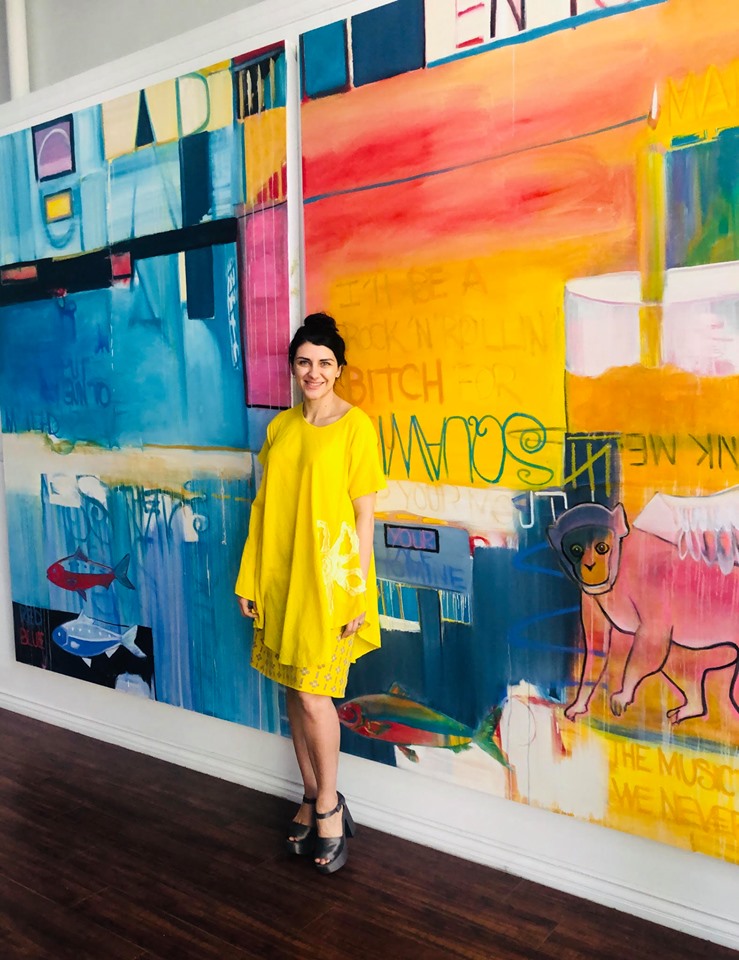 There was also a wall space dedicated to punk rock flyers and memorabilia, with a giant hanging sculptural homage to Black Flag-comprised of hundreds of small plastic soldiers glued together in the shape of a giant flag and spray painted black. Another section of the gallery was dedicated to photos from the Burning Man Festival.
Full disclosure-I was among the many artists featured in this eclectic show (with two mixed media pieces-one of Brian Jones, hung next to a cluster of signed Andy Warhol lithographs, and iconic Warhol album covers; the other of Jack White. I also exhibited an etching of Billie Holiday; as well as numerous sketches of Jimi Hendrix, Nico, John Lennon, Jeff Buckley, Anton Newcombe, Charlotte Ginsbourg, Richard Hell, Johnny Rotten, and other musicians I admire).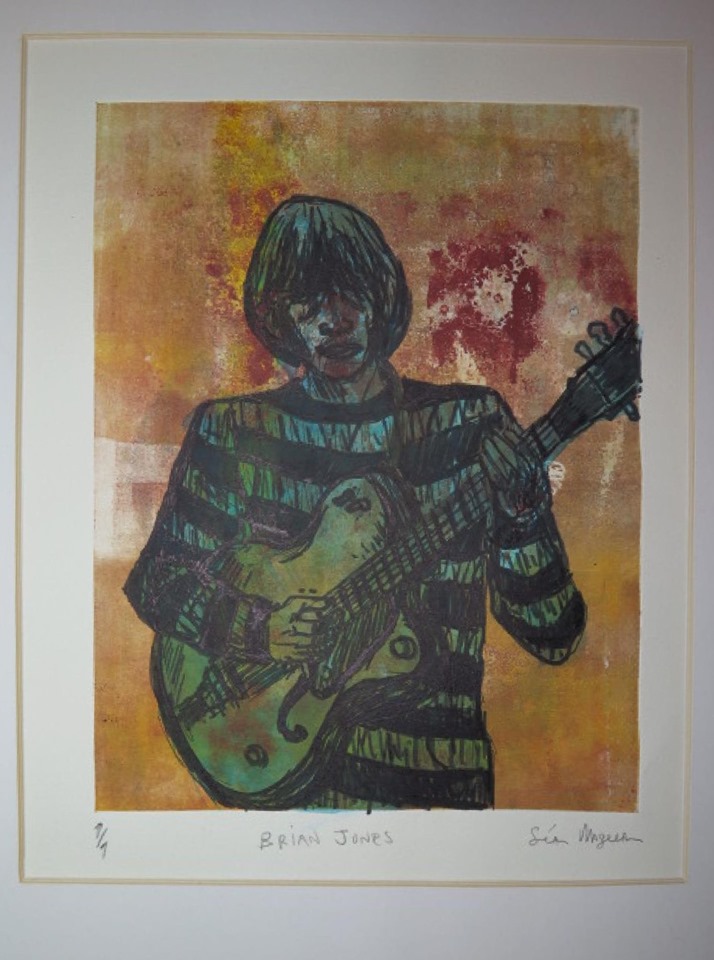 Since opening the Glenn Dallas Gallery in Santa Barbara last year, Laila Alamiri has consistently brought world class art (worthy of Paris, New York, or Los Angeles art galleries), intriguing concepts, and a sense of bohemianism to Santa Barbara's otherwise provincial and conservative art market-making her a local inconoclast in her own right. Previous exhibitions have included: Blue: An Homage to Picasso; and God is a Woman (featuring art empowering women).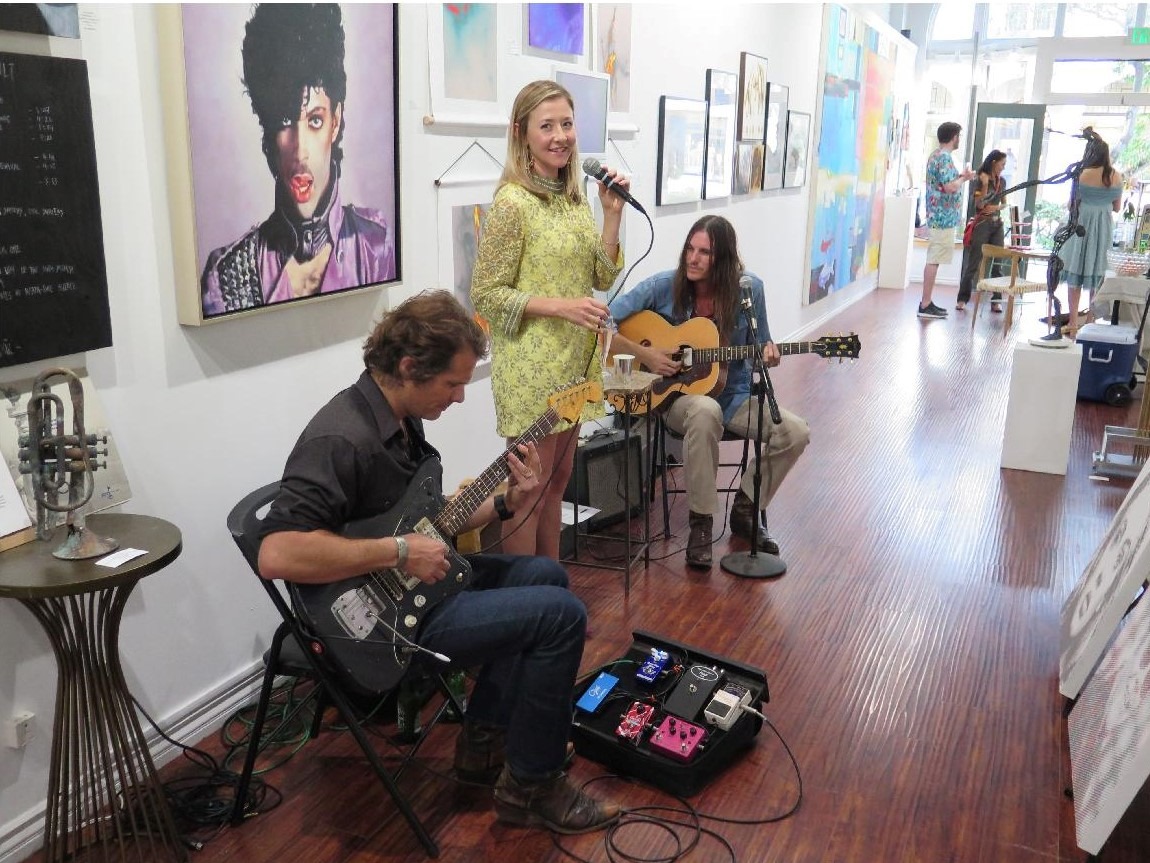 The ambient psych-pop duo from LA, Loch & Key (Sean Hoffman and Leyla Akdogan Hoffman), along with their friend Chad Brown, also played live music at The Glenn Dallas Gallery on the final night of the exhibition-ending on a high note. They also played some songs from Chad's cosmic country band, CB Brand (which also features Sean Hoffman). CB Brand's music is worth getting into, and is somewhat akin to the Flying Burrito Brothers, and Dwight Yoakam. The group's top tunes include "Once We Were Contenders," "She Came With a Whisky," and "Let's Go Get Stoned." Hoffman-a man of many musical hats-is also in Zig Zags–a Thrash Metal band which seems to blend influences from Black Sabbath, Hawkwind, and Dr. Know. Check 'em out!
Loch & Key (with Chad) played:
1. "Mt Washington"
2. "Baby (I'm Thinking About You, Me, and Somewhere)"
3. "Gil Perez"
4. "Kaspar Hauser"
5. "Alfie" (Burt Bacharach cover)
6. "Madonna Inn"
Then, Sean Hoffman and Chad Brown-as CB Brand-played:
1. "If You're Happy Alone"
2. "Let's Go Get Stoned"
3. "Evangelina" (Hoyt Axton cover)
4. "Once We Were Contenders"
5. "Money Troubles" (Blue Cheer cover)
6. "Bangkok Jail Letter"
If you are a regional or international artist-psychedelic or otherwise-who is interested in submitting your work for consideration in future exhibitions, contact the Glenn Dallas Gallery.
– Sean Mageean
Stardust & Satisfaction: Art & Music
Glenn Dallas Gallery
927 State St, Santa Barbara, CA 93101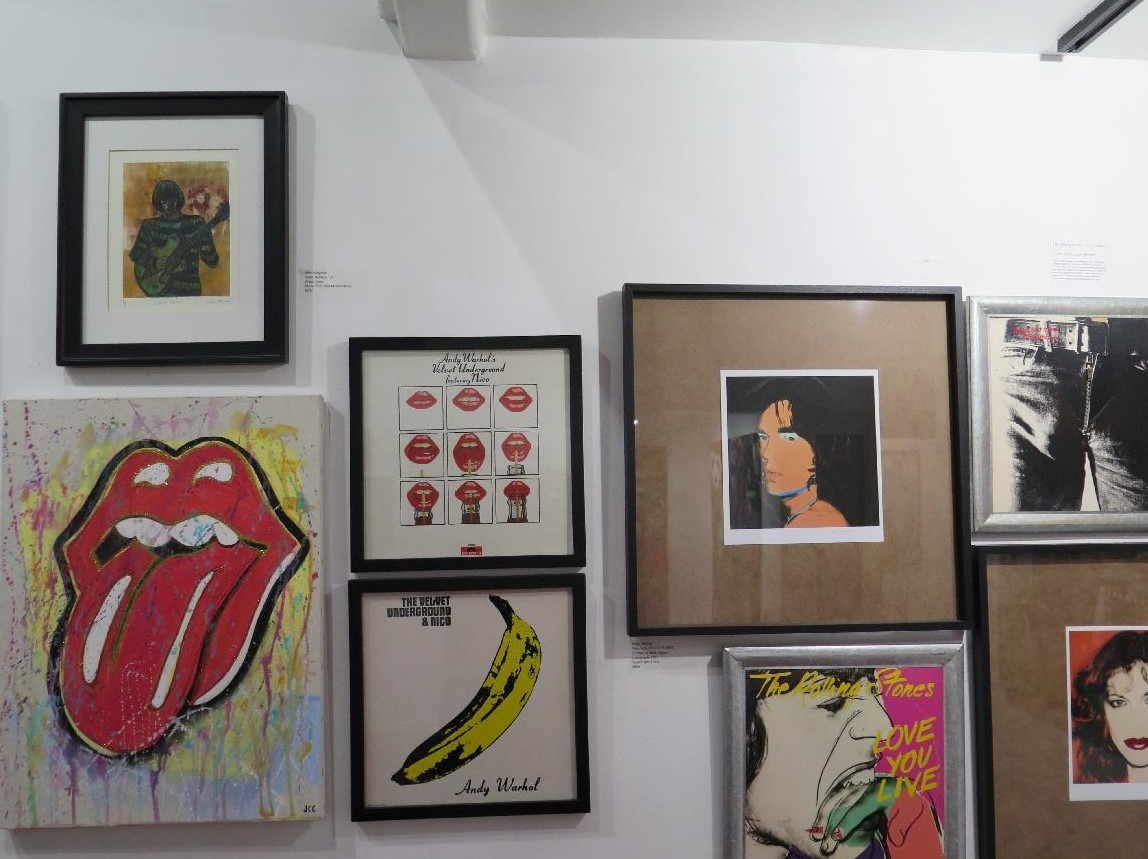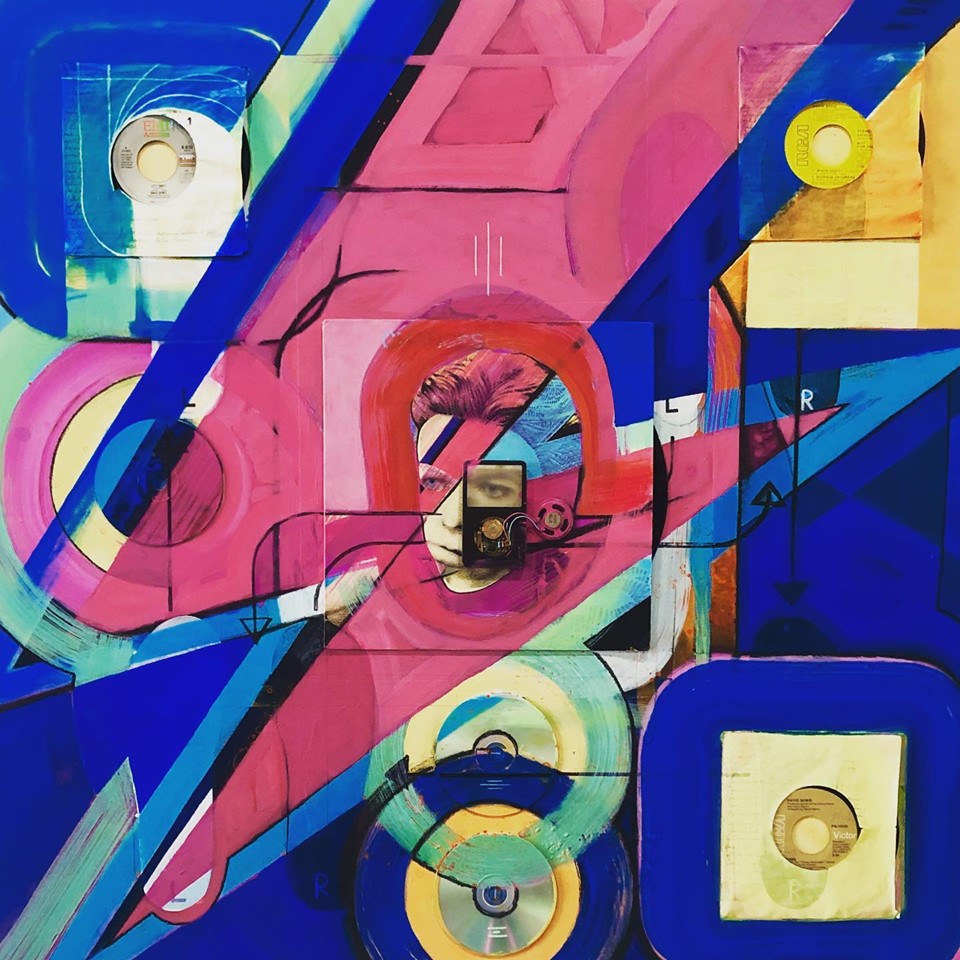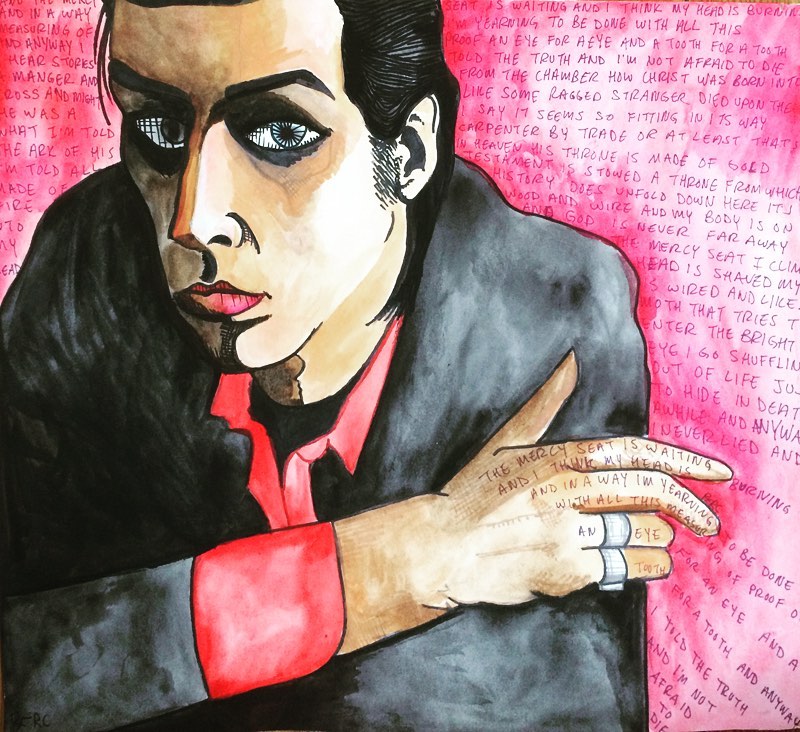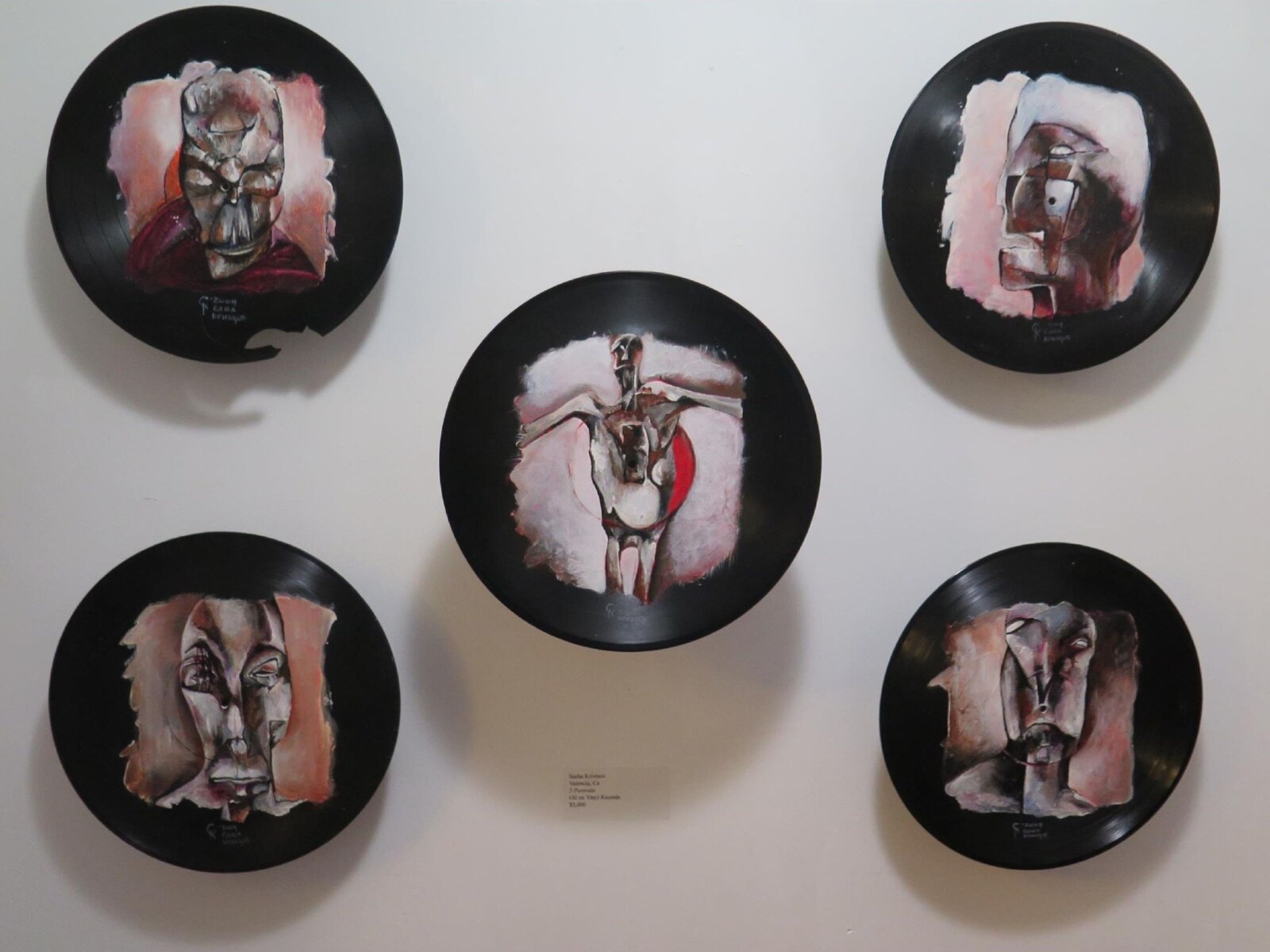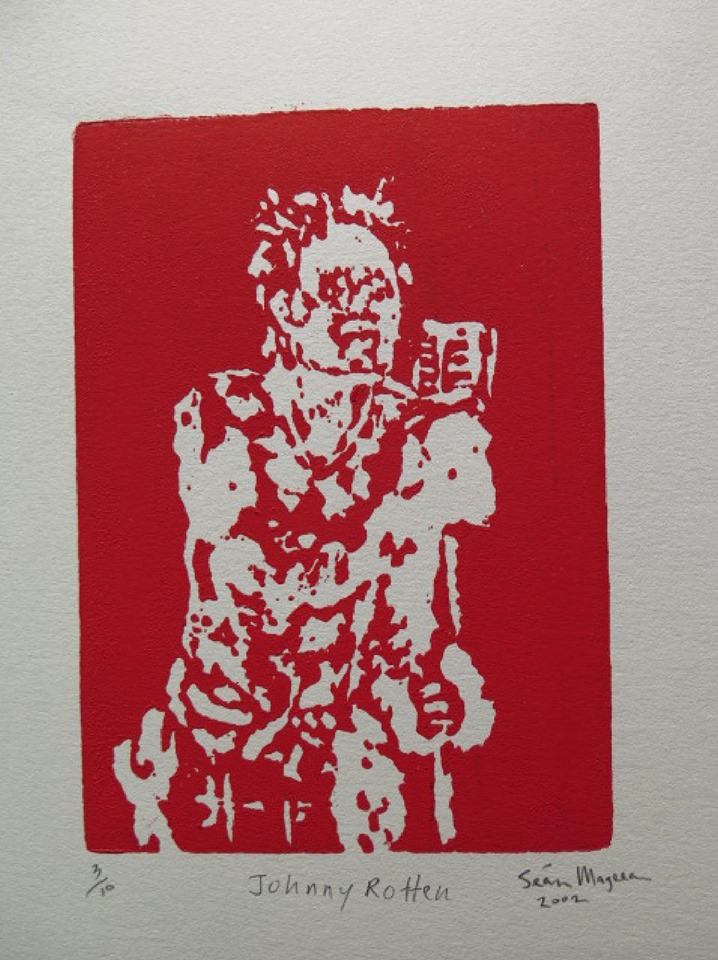 Glenn Dallas Gallery Official Website
Glenn Dallas Gallery on Facebook