A Berry Feast – Music and Art Festival Vol. 6
After a two year break, A Berry Feast is back in 2019 with its sixth edition. This year's feast will take place on September 7 and 8 at Central Garden and Rhiz (Vienna, Austria), respectively.
---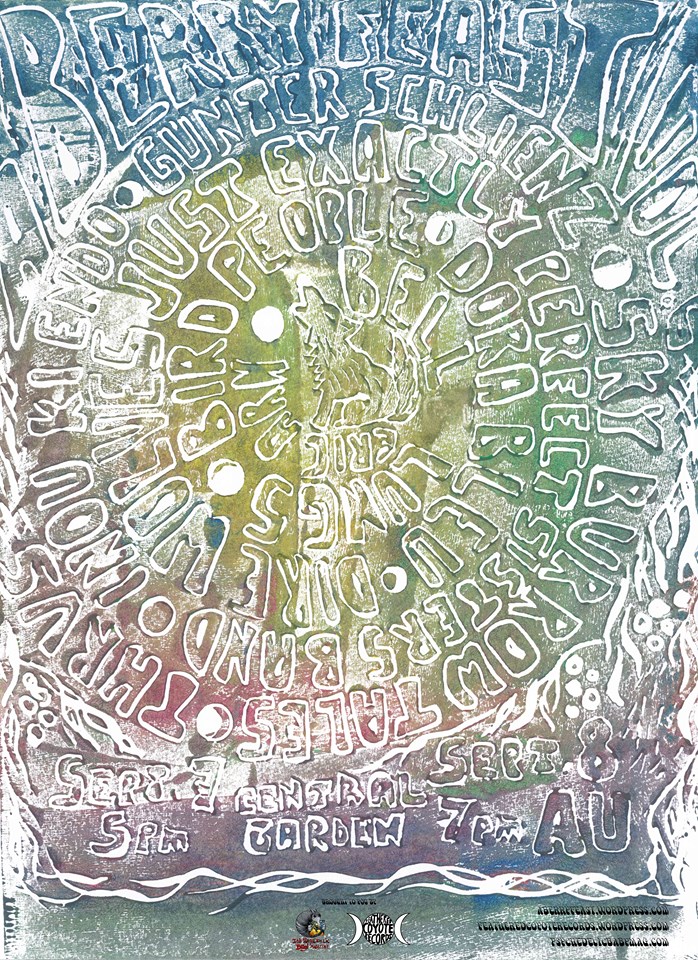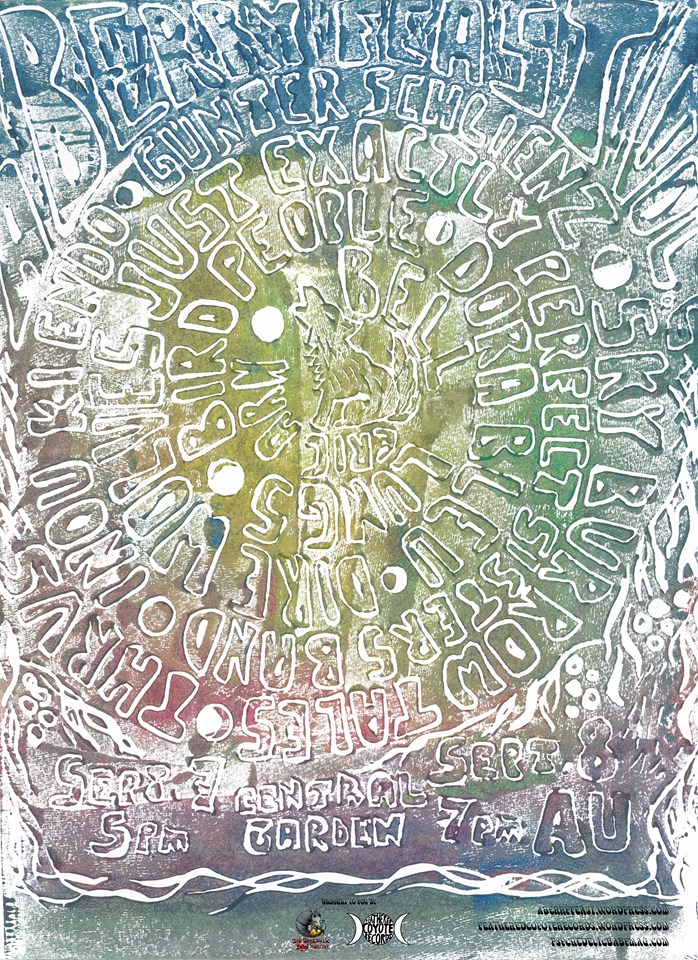 The full line-up for this year's Berry Feast! Multiple acts have recently released or are about to release new material on organizer's (Ulrich Rois) Feathered Coyote Records label.
Saturday, September 7 – Central Garden, Vienna
Günter Schlienz
Dora Bleu
THRVS
Sky Burrow Tales
Inou Ki Endo
Sunday, September 8 – Rhiz, Vienna
Dire Wolves (Just Exactly Perfect Sisters Band)
Bird People
Bell Lungs
Eric Arn
The poster was designed and printed with linocut by Swantje Musa. Individually colored prints will be available at the festival.
Sky Burrow Tales are Swantje Musa and Ulrich Rois. Founded in 2019, they specialize in transporting listeners to blissful drone zones via swirling chords and floating vocals. They are about to finish their upcoming album. "Circumambulation" is non-album track, recorded specifically for the Berry Feast sampler.
Sky Burrow Tales Facebook
Sky Burrow Tales official website
A Berry Feast compilation will be ready next week. Exclusive stream of the whole compilation will be available on our magazine and it will include a 16 minute Dire Wolves track among other.
A Berry Feast official website
A Berry Feast Facebook
Feathered Coyote Records Bandcamp