Psychic Bloom
Risen from undergrounds and basements in Tehran, Iran, Psychic Bloom was formed in 2012 to fulfill long-held ambitions and unexpressed burning desires of a young-hearted sun child, Aref Ahmadi, nicknamed as Hashill. Despite years of expectation, Hashill picked up his first ever guitar in 2009, was soon accompanied by an old schoolmate and started making music only a few years later. Growing up in schools and a society in which he could hardly express himself turned out to become a blessing in disguise to let him shape the core sound of his self-titled debut album. Back in his early teenage years, left-alone and dusty Metallica cassettes, found in his older brother's drawer, and a few of other pieces of music came to be his guiding light to survive in "asphalt-jungle Tehran"; revealing the trail for him to pick his way to the world of music and make an old dream come true.
---
Hashill picked his way through his favorite bands on his guitar until he found a Fender vintage Jaguar in Shiraz —belonging to pre-revolution remnants of the Iranian music scene—which steered the wheel towards what we know today as Psychic Bloom. Inspired by bands such as The 13th Floor Elevators, Bo Diddley, Captain Beefheart, R.L. Burnside, and The Night Beats, Psychic Bloom is known as one of the few garage bands in the history of Iranian music incorporating elements of Soul, R&B and early psychedelic; dressed with Texan surf rock and empowered by long and rich history of Persian mysticism.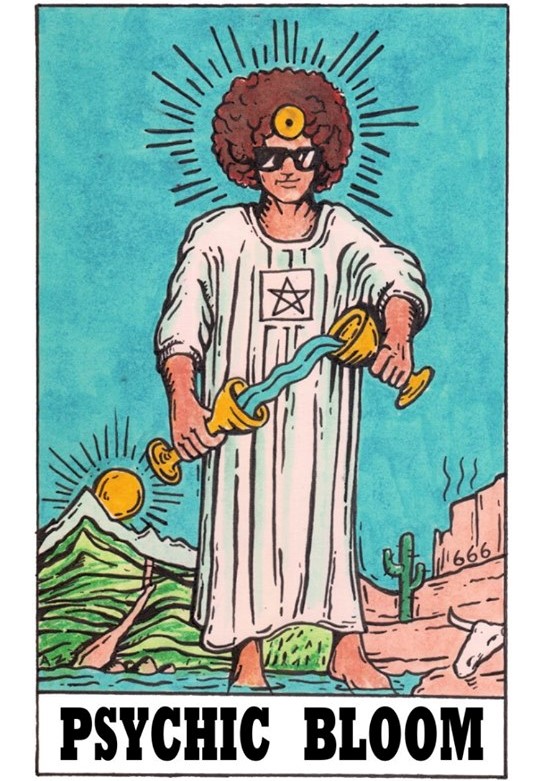 Making the first album came across hard times and dilemmas due to the circumstances beyond Hashill's control; known as illegal music in his country, no place to rehearse, hardly found band mates and equipment, lack of any music producer with the right perception of the genre alongside a few of other obstacles made him sit down to look for ways to step into a journey on his own in a small bedroom; let's say a bedroom studio merely consisting of some cables and very basic tools for recording. In very early days of the recording process, he found his Jaguar stolen; what he mentions as his biggest loss ever, greatly prolonged the album release date. Turning shadows to the light and galloping towards sunrise are meant to be the cowboy's only mission, even with a single bullet left by his side. Seeking for an international sound he mentions: "Lucky me! I was browsing on Burger Records website and that's how I realized I could release the album by Wiener!". The idea of recording on cassette was enough intriguing to finally release the first album in 2017. Since the album rolled out, it has drawn the attention of the music lovers with taste of the '50s and '60s original sounds, and also front liners like Burger Records and Levitation Magazine that come from places known to be the home to this period-piece music scene. Psychic Bloom album is due to be re-released soon on vinyl by Oracle Records from Down Under.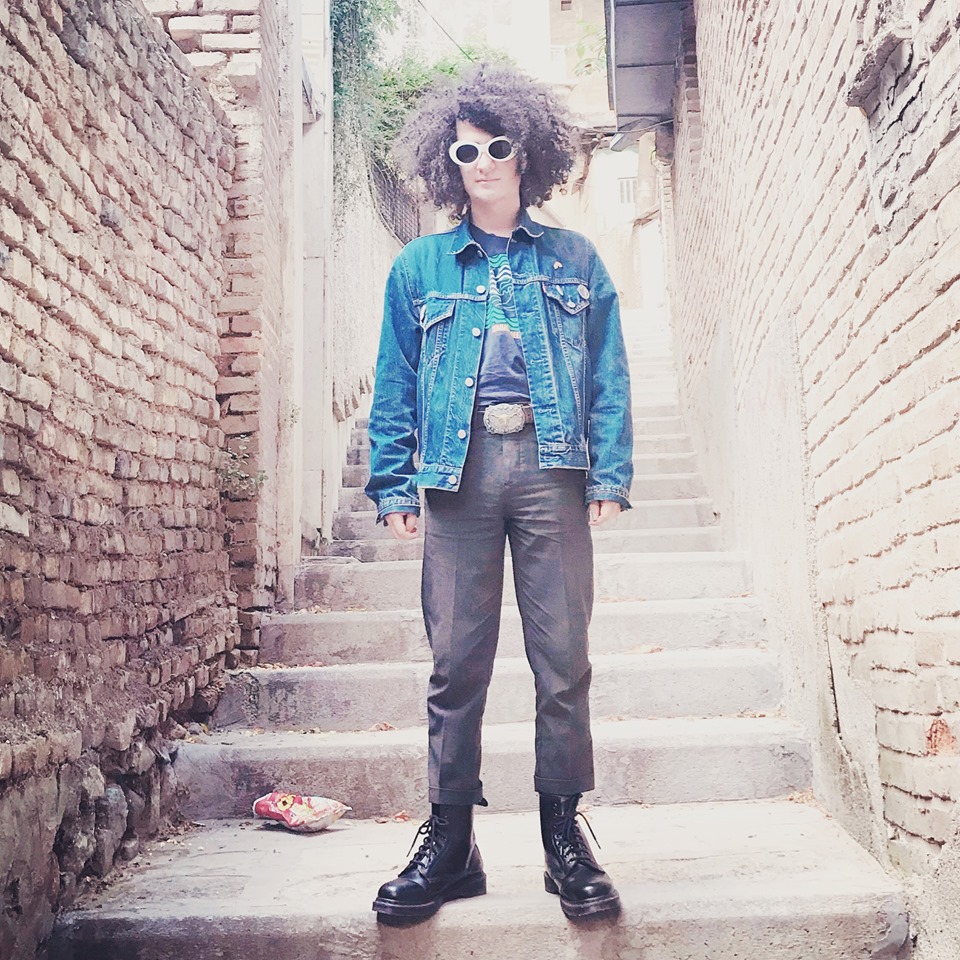 Originally with the same colorful Psychic Bloom flower, now sitting in the Mysterious Temple garden of the deeper kind, Hashill reaches back for his pistol guitar to record his second album under the wings of well-reputed and always-awesome Burger Records. He is spending his days and nights working on new tunes and applying his soul to what he sees like a sparkle in his mind.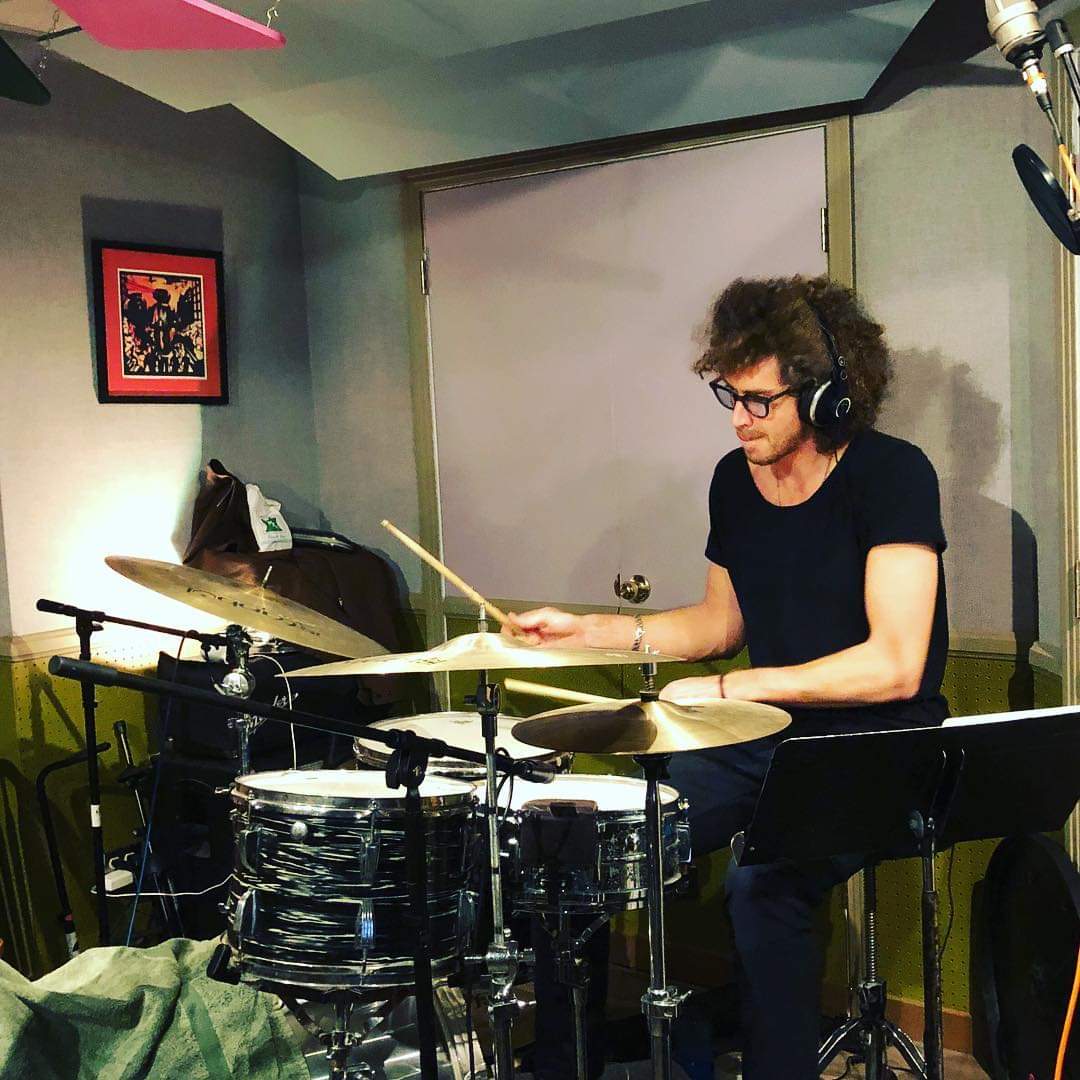 While he is still striving to break the borders to artistic freedom, the initial idea of making a second album in Iran emerged from improvising some chords and guitar licks that subsequently put Hashill into a wealth of first-hand experience; from songwriting to playing instruments, writing the lyrics to the recording process and anything else in between. The final and missing piece of the puzzle became an excellent match when Michael Villiers agreed to make his contribution with Hashill to beat his drums for Psychic Bloom's upcoming album. Michael Villiers' formative experience, ranging from jazz, R&B, and soul to pop and reggae, besides his professional background with several bands and musicians such as Curtis Harding and Jeffertitti's Nile has not left any questions unanswered. He has offered his smooth lyric drumming style and is considered to be the best company "drifter" whom Psychic Bloom could hook up with for the second album record.
Not very far from the first, the second album, which sometime this summer will sit on the shelves of your vinyl collections, is a tasteful music piece with a novel and unique sound, torn off unread from the music history books. Let's hold back and witness where Psychic Bloom is taking us to this time; on the second album trip; a trip to deep secrets of the flower sitting in a velvet painting of Mysterious Temple.
– Armin Enayat