Chet Nichols interview
Chet Nichols is a long-time, award-winning, American singer-songwriter, multi-instrumentalist, producer, arranger and recording artist. Chet is also an award-winning creative director, media producer, designer, author, actor and more.
Where and when did you grow up?
I was born on May 3rd, 1948 in Evanston, Illinois, USA. Evanston is the first shoreline suburb North of Chicago, Illinois, USA. I was born Chester Nieznanski, Jr. So, my early years were growing up in the 1950's after WW II.
My father was an opera and radio singer in the 1930's, 1940's and early 1950's. He was also the lead cantor in the St. Mary's Catholic Choir in Evanston, Illinois. They were the most respected church choir in the Chicago area and it was filled with the best singers and musicians in the area. My dad met my mother, Mary Frances Wright, in the church choir and love blossomed. My parents were great singers and musicians and our house was always filled with music. Mom sang to me all the time and my dad used to walk around the house with me in his arms, singing all kinds of music. He taught me how to sing and memorize songs, poetry and "The Night Before Christmas".
Needless to say, our house was filled with music….all the time. I had 2 brothers and a sister and we were all raised with a love and interest in music. My brother, Daniel, was a very gifted singer, writer and musician.
Dad was on the radio singing back in those days, which was a big deal, because all the shows were live. Still, to support the family, dad worked as a dog warden and motorcycle patrolman. He eventually got a job as a photographer with The Chicago Tribune and became a respected photographer in Chicago.
Right after I was born, my dad and mom decided to change our last name to Nichols, so I became Chester Nichols, Jr. My father passed away from a heart ailment in 1955 and left my mother to raise 4 VERY creative and inquisitive children by herself. This was 1955 and it was very hard on her, but she had a very strong religious faith, spiritual convictions and a devout commitment to love and care for her children. She needed it because her kids were very active. She also prayed the rosary every day. As I grew older, I always had the feeling that a lot of angels were hanging around to protect us.
Was music a big part of your family life?
Yes, as mentioned, it was a common trait that weaved through our family, with mom and dad being singers, our love for music was part of our daily family life. We listened to the radio and 78 rpm records, mostly opera and classical. We didn't have a TV until later. And at one point my mom bough a Grundig radio and phonograph and we started by 45 rpm records and LPs. We all learned to play the piano and other instruments and we could all sing…
Of course, my parents surrounded themselves with musicians, singers and artists and the house was filled with parties where people sang and played the piano. My Aunt Elaine was an amazing pianist and could play everything from classical, to jazz, to ragtime blues. She opened my eyes to what a piano could do.
When did you begin playing music?
As a kid, my musical skills were spotted and nurtured by the nun at school who ran all the music programs. My grade school was very dedicated to music. This nun heard me sing in a first grade choir gathering where we sang common songs and patriotic songs of the day. One day, she asked me to stay behind and help her straighten-up the choir room. Then she asked me to help her take some sheet music up to the sprawling attic above the school. Up there, she had a Wollensak reel-to-reel tape machine and a microphone and she asked if I would like to record myself singing a children's song we had learned, "Bounce The Little Rubber Ball". I agreed and that was the first time I ever recorded my voice. I was 6 years old.
What was your first instrument?
My music teacher, Sister Bernadelle, formally introduced me to the piano lessons at age 6, although, because of my family, I already knew a bit about the piano. I loved (love) the piano and quickly progressed with my skills. Within 6 months, she introduced me to the cello and I quickly displayed prodigy-like skills on it. I competed in many piano and cello competitions and never lost a competition and was always a member of the top orchestras.
At the age of 12, I bought my first guitar in Tijuana, Mexico during a shopping trip with my cousins and my Uncle Jack. I negotiated the price down from $35.00 to $8.35. That was the beginning of my love affair with the guitar even though I only knew 3 chords at that time. I really wanted a guitar because my older brother had a friend who he would sing with and they both played guitar and banjo.
"I was very much what you might call an "outside-loner-acid-psychedelic-folk" artist."
Who were your major influences?
Aside from my mom and dad, my older brother, Dan, was a big influence on me. As I mentioned, he had schoolmate who he would play with and sing as part of a duo. They basically played folk songs, but I remember loving to sit and watch them sing and play. My brother played banjo and guitar.
Of course, with my classical musical training, I loved classical music and studied the great composers. I still do.
But, from outside my family influences, I enjoyed the popular artists of the time: Danny & The Juniors, Richie Valens, Elvis Presley, Buddy Holly and others. But, I found that I was really drawn to the blues. I loved Muddy Waters, Jimmy Reed, John Lee Hooker, BB King, Robert Johnson and many others. Most of the early albums I bought were by the blues artists. They had a huge influence in my music, especially, when we started "bands" as pre-teen agers. The blues was easy to play to and jam to.
Aside from these influences, in 1960's, I was introduced to The Beach Boys, The Rolling Stones, The Beatles, The Kinks, The Yardbirds, The Zombies, The Hollies and that whole basket of popular rock and pop bands of the day. It was an amazing time to be growing up as a young musician.
Still, there was a soloist streak that was brewing in me and I was VERY MUCH drawn to the amazing troubadour, singer-songwriters of the day. Gordon Lightfoot, Phil Ochs, Dylan, Donovan, Joni Mitchell, Tim Buckley, Tim Harden, Judy Collins, Joan Baez, Richie Havens, Ian & Sylvia and others. Then, in the mid and late 60's when I was band-less and going to college at Kansas University, I really focused on these artists and my solo, singer-songwriter career. I was very much what you might call an "outside-loner-acid-psychedelic-folk" artist. Much of what I wrote back then was also influence by the great poets, British romantic poets, physics, math and Greek Mythology that I was studying.
Just beyond those earlier years, I also had a deep respect and interest in Eric Clapton, Blake Sheldon, Lowell George & Little Feat, Don Henley, John Mayer, Sara Bareilles, John Mayall, Sonny Lindreth, Alan Jackson, Garth Brooks, Gary Baker, Timothy B. Schmidt, Steely Dan and many, many other groups and writers.
I am really drawn to other singer-songwriters and I love jazz singers, too.
Did the local music scene influence you or inspire you to play music?
Sure did. Growing up in Chicago and being from a musical family, we had a steady stream of musicians going in and out of the house. We used to call our house, "The 2501 Club" (our street address), because of all the parties and music being played there. For example, Mike Bloomfield, who went on to fame and fortune as one of the premier blues guitarists with The Paul Butterfield Blues Band and others, was one of the "regulars" in our "2501 Basement Review". It got to a point where, between my older brothers who all had bands and I, that we had to "book the basement" for practices and parties.
My first job singing in front of people with my guitar happened in a local ice cream parlor where I worked as a busboy and dishwasher. I convinced the owner to let me perform for the Sunday afternoon crowd. After each show, I would put on my apron and go back to cleaning tables and washing dishes. The owner balked at first, but I wrote a special song for the gig and I played it for him. He loved it, and I got the approval to perform. He gave me an extra $10 for doing 2 sets. By the way, that song was a bluesy song entitled, "I'm The Ice Cream Man" which went on to become a fan-favorite with my audiences. I was still in grade school at that time.
Once I got to high school, I excelled with my musical studies and was highly sought after for the elite choir groups. Around that time, I started a duo with a friend, Kyle Ahrberg, and we sang folk songs at high school events. I also sang and played with a folk-bluegrass trio and I was also part of a couple jam bands.
Very quickly, I became very serious about songwriting and having a really good band and started a group, "The Chosen Few", with a friend, Phil Hagenah. We brought in various guys to play and sing with us and quickly, we had found the right combination of guys who were great musicians and singers. We used to play all the clubs in the area and played a mix of popular covers. But, what set us apart from other bands was that we did 50% originals that I had written. The audiences liked my originals more that many of the cover songs. (NOTE: These old songs have been re-recorded, up-dated and released as the album, "The Ice Cream Man Review".)
Were you part of any bands before your debut LP?
As mentioned, I had a couple bands in high school, with "The Chosen Few", being the cream of the crop. We played for 4 years together (1963-1967), but the band disbanded after our first year in college, as the distances between colleges was too much, plus our drummer was drafted into the army as the Viet Nam war was heating up. This band and my band mates are very dear and important to me because they helped to nurture my songwriting, singing and musicianship.
We recorded one demo tape together with many of my original songs on it. Later on, I was able to have the tape salvaged and used those tracks as guides to re-record them 40 years later as the album, "The Ice Cream Man Review". I was inspired to do this as a gift to a VERY dear friend who was dying from ALS.
He was withering quickly. I asked him if I could do anything for him and he said, "I want to hear your old songs one more time". So, I stopped work on the album I was working on and dove into recording those songs for him. It was a race against the clock. But, I finished the record and drove over to give it to him. By that time, he could barely speak or lift his hands up. I put the CD in his hand and saw him squeeze it. That was the last time I saw him.
What was the first song you ever composed?
I wrote and copyrighted my first song right after getting my first guitar. It was a 50's cheesy, do-wap ballad entitled, "Lonely Rich Boy". I still have the original demo acetate of that song. Today, it seems very corny to listen to, but it sure fit into what was being written and sung back-in-the-day; lots of teenage angst.
What are some of your strongest memories from recording Time Loop back n 1972?
The events and processes that led to "Time Loop" being recorded were downright magical. It is a long story, but so much of it was intertwined with an on-going friendship with Stephen Barncard at the time.
While I was in college, I also sang as a session singer on national TV and radio commercials. During this time, I was introduced to Dick Marx, who was the premier commercial producer in the country. He loved my weird, quirky and poetic singer-songwriter efforts and he signed me to a record contract. I produced an album for him, "The Dreams Of Here". It never really went anywhere, so we both agreed to part company and stayed friends. Dick, by the way, was Richard Marx's dad. I still have an acetate of that record which contained some of the very early versions of some of the songs that were recorded for "Time Loop".
Anyway, Stephen Barncard was a DJ in Kansas City, MO. His handle was, "The Night Freak", because he had a late-night radio show. He had heard me play at a club, "The Vanguard", in Kansas City, and then sought me out and invited my to do an interview and perform "live" on his show. We quickly became friends and I played his show on a regular basis. It was a call-in show, so we got a lot of weird late-night callers who were listening in.
Stephen eventually left KC and went to work in some studios in LA and eventually landed at Wally Heider's studio in San Francisco which was VERY quickly becoming the "Musical Mecca Recording Studio" in San Francisco where all the major Bay Area bands and musicians were recording. It was an amazing time and an amazing studio.
In the meantime, I had joined a management and booking agency in Kansas City, Good Karma Productions, which handled local and national artists' booking and management needs. Thru Good Karma, I was introduced to Neil Bogart and Kama Sutra who wanted to sign me to a record deal. We set up an initial recording session at Wally Heider's in San Francisco with Nick Gravenites (Big Brother, Electric Flag…etc.) taking on the mantel of producing the project. I drove out to San Francisco to record with him, but he was back-logged and behind schedule because Janis Joplin and Big Brother & The Holding Company's project was dragging behind schedule. So, Nick said I'd have to plop down at a hotel and wait till his schedule opened up. Needless to say, I was very disappointed because I was really looking forward to working with Nick and I was jacked-up about finally getting into the studio to start recording.
So, I found a beach hotel and settled in and called one of the few people I knew in San Francisco, Stephen Barncard. Oddly enough, he was working as part of the engineering crew at Wally Heider's!
We met up and he invited me to go into the studio late at night, as after-hours, the place was pretty quiet. We headed into the studio and it took probably 5 minutes before I was playing and singing in front of a mic and Stephen was working the studio board. It was one of the best times I have ever had in the studio making music.
Well, it didn't take but a couple weeks of following this schedule, and we had cranked out the initial tracks to, "Time Loop". Stephen (I called him Steve back then) basically handled the recording and we shared producing duties because it was just the two of us working together. I did the singing, arranging and played all the instruments. It was a very synergistic event for the two of us working as a team. Stephen was eventually tapped as the Executive Producer of the album.
I took the tapes back to Kansas City and played them for the folks at Good Karma. They were impressed and somewhat stunned by the unique quality of the minimalistic and unique arrangements. They forwarded the tapes to Neil Bogart at Kama Sutra in New York. Neil had a great ear and appreciated what I was trying to do with my music, but he insisted that he didn't "hear" a single on the album. I lobbied hard that "Electra" was that song (and it turned out to be the first song to get a lot of airplay). Neil and his guys disagreed and wanted another song. So, I sat down and, inspired by all the twists and turns of the whole process I was going through, wrote, "(Spinning On The) Time Loop". I sent a simple piano/vocal demo to Neil and they agreed it was what they wanted to hear. It was a very catchy, rock 'n' roll tune with a psychedelic theme to it.
So, I went back to Wally Heider's in San Francisco and recorded, "(Spinning On The) Time Loop". Neil insisted that Nick Gravenites produce the track, which was cool with me because I wanted to work with Nick. Stephen Barncard was the recordist. My studio band consisted of some killer musicians. Nicky Hopkins (Rolling Stones) played piano, Dave Garabaldi (Tower Of Power) played drums and Peter Sears (The Jefferson Airplane and more) played bass.
On the other hand, "(Spinning On The) Time Loop" had a very different sound and vibe to it, but I loved the song, the message and the cats I was working with. After all, I grew up playing in several bands and I enjoyed the opportunity to do it again. Stephen, on the other hand, was not as excited about doing the track, but it was a song required in order to get the record company to get on-board with the album 100%. It also, strayed a wee bit from the sound of the rest of the tracks on the album, but it's a great song and I still think Nicky Hopkins' piano work and solo is one of the best rock 'n' roll piano efforts ever.
In essence, Stephen and I produced the album as an independent production and Kama Sutra paid us for it. When Kama Sutra signed me to a deal, it was for 5 albums. Unfortunately, that never came about because Viewlex bought Buddah/Kama Sutra and wanted to change the direction of record label. Neil Bogart resisted them from day-one and eventually went off to start Casablanca Records. He wanted to take me with him but, because of the friction between them, Viewlex would not release me from my contract. So, in essence I was frozen and not allowed to record. It is an all-too-common story and can mean the death of a career for an artist. But, the worst part is that it starts to block the flow an artist develops when they get into a groove of writing and recording.
Stephen and I embarked on a second album which Neil had approved, "Waving Prairie". But, we were half-way through the album and Viewlex put it on hold…and that was…that. The battles between Neil and Viewlex heated up and I was stuck in limbo.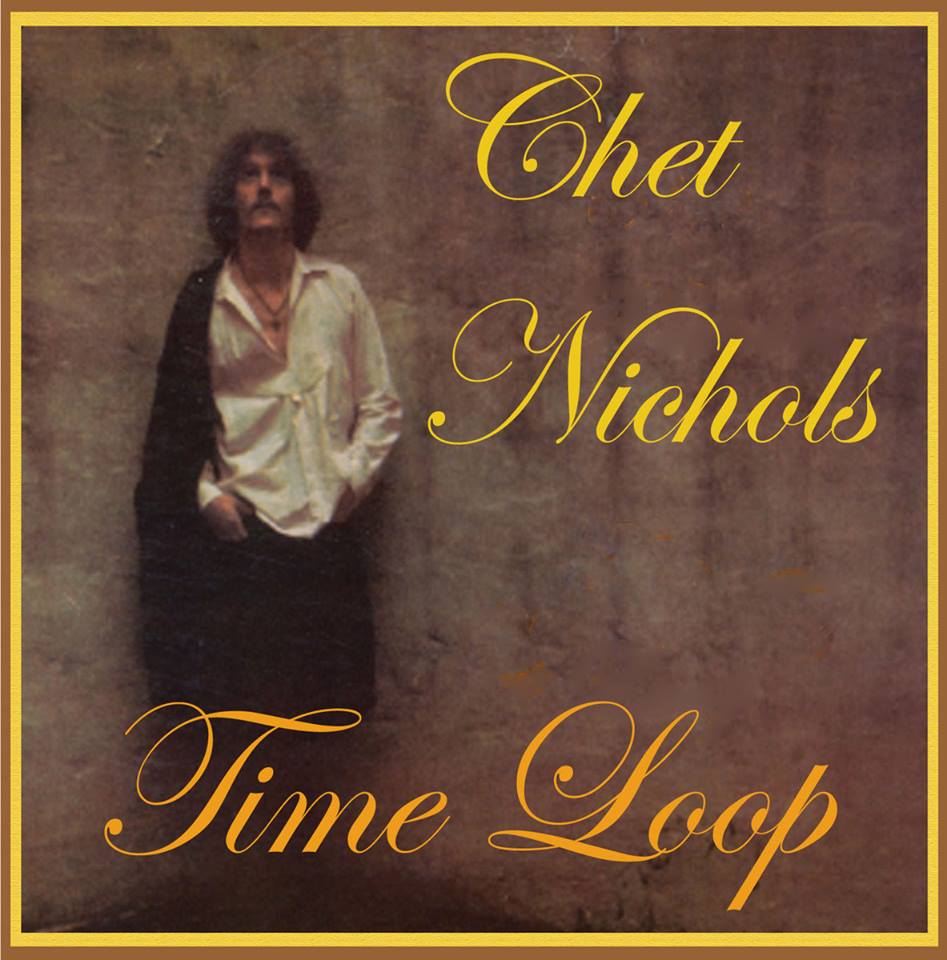 Still, after a long, long journey, we had finally finished, "Time Loop", and people were really blown away by it. What I am most happy about it that after ALL these years, people are still discovering the album and embracing it and others I have produced.
Stephen went on to fame and fortune with many A-List artists, but "Time Loop", was near and dear to him and, of course, me.
Back in 2014, he floated the idea by me to re-visit, "Time Loop", and to re-mix, convert and re-master the record to bring it up to current recording standards, which we did. It was hard because he was in San Francisco and I was in Chicago, but we got it done. There were some nice surprises that popped up when Stephen actually cracked open those old 2" masters with some better takes popping up and forgotten tracks appearing.
In order to differentiate the new "version", which is far superior from a sonic perspective and with some upgraded tracks, from the original "Time Loop", we felt the album needed to receive a new title. We settled on, "Beatles Are Coming" (https://www.chetnichols.net/cd-beetles-are-coming). So, if you want to hear the best sonic version, seek that album out. (http://www.chetnichols.net or http://chetnichols.bandcamp.com.)
Finally, one last magic story that I want to share. When I started out writing this songs and working on "Time Loop", I wanted to pay tribute to the other artists who inspired me when I was writing the songs: Joni Mitchell, Tim Buckley, Dylan, Donovan, Tim Harden and others. So, these and others were always in the back of my mind as I recorded the album.
So, once the album was approved and we were able to schedule to have the album mastered, Stephen Barncard, chose Artisian Studios in LA. So, we packed up the tapes and flew to LA and went to Artisian and the album was mastered. Afterwards, we decided to go to The Troubadour on Santa Monica Blvd to have a celebratory glass or two of adult beverages before we flew back to San Francisco.
I was sitting in a side-room off the bar by myself relaxing when Joni Mitchell walked in. I was a bit stunned. Then she looked at me and asked if I could exchange some US coins for her Canadian coins so she could buy some cigarettes, so I gave her the change and bought the pack for her (I still have those Canadian quarters). Then she went back into the bar where she was with her manager and friends. BUT, she returned and shook my hand and thanked me for being "so nice".
What's the songwriting process like?
This is an excellent question, as I have several processes that I follow. First of all, I NEVER edit a song when I am writing it. I might have 5 or more verses, a few choruses and a few bridges…I then edit the song as I put the music to it. Then, again, the song may come to me in its finished form. And a lot of times the music comes first and inspires the lyric…so I keep "all the doors open", so to speak.
I get a lot of inspiration from dreams and/or from those times right before I fall asleep or when I am just waking up. I have a new album I am working on, "Twilight Journals", which is filled with these "dream inspired songs". It is shaping up to being a powerful collection of songs.
I have been keeping writing journals handy and always ready since I was 16, so I have a large library of this writing and song journals. I will write down phrases, titles, whatever comes to mind, all the time. I am religious about taking the time to write everything down. I also carry Field Notes writing books in my back pocket with me and will use them to jot down ideas, lyrics, music notations and concepts. I don't write these ideas to remember them LATER, I do it to remember them NOW, as I have learned that when I say to myself, "Oh, I don't need to write that down, I'll remember it later"…I can't AND don't remember it like I wanted to at the moment the idea landed in my brain.
Key thing is I NEVER get in the way of "the flow". I have never had, nor WILL ever have, "Writer's Block". In fact, I help people who have it…get over it. It all has to do with the flow of energy, to not editing while you are creating and thinking in a zero-axis mental state.
Finally, a lot of time, I will just be doodling on the piano or guitar and a idea explodes from the music. One of my most successful songs, "I Was Dreaming", is a great example of this process in action. I love that song.
"Time Loop, is filled with songs about "change" and the changes in life that we all go through."
Was there a certain concept behind it?
I don't know that a specific concept defined, "Time Loop", but the common theme of the songs is "change". Also, the concepts on the album were more of a convergence of individual tracks that defined the album. I probably had 40 tracks to choose from when it came time to recording the album and we had to shrink that down to 10; that on top of the fact that I was writing new songs every day, every week and every month. So, it was a very organic and fluid process that added to the excitement of the project.
Still, "Time Loop", is filled with songs about "change" and the changes in life that we all go through. These changes are perhaps personified by the ticking of a clock, the motion of the waves, the subtle shift of the landscapes, the changes of the seasons and the rising wave of changes taking place in America during the 60's and 70's. The song, "The Beetles Are Coming", is (was) a song about prophetic changes in the changes in American society, the American psyche, American spirituality and more.
"Time Loop" was a "coming out party" for my prophetic ponderings, as I am much more of a spiritual being having a human experience. These days in America, this very important aspect to each of our "human experiences", has been drowned out by the over-powering clamor of our political state of affairs and the non-stop drum beat of politics and I think it as a dangerous wall that is stopping us from growing in a deep and profoundly spiritual way. The song, "The Beetles Are Coming" is a great example of this, as it is a warning and a guide to what was and is about to happen in our day-to-day lives.
On the other hand, my second album, "Waving Prairie", was inspired by my love of traveling and touring around the country and meeting new people, as well as having influences from the great romantic poets and of all of the changes going on within a variety of levels in America at that time.
Then, you have one of my newest albums, "Hollywood Altars", which is about the entertainment and media business in Hollywood, which is a cultural distraction to what should be our spiritual goals. This album sings about the dreams and disappointments of people who strive to succeed in the Hollywood media scene, so often with the best intentions, only to be gobbled up by the under-belly and vice pulsating through the veins of Hollywood and its tributaries.
In the end, I seem to go back to so many of the songs on "Time Loop", as guides and testimonies about the changing world around me.
"I wrote this song at a very unique time in my life. I was in the middle of a hitch-hiking trip between Oklahoma and LA down the Old Route 66 and was staying in a beach hotel in Huntington Beach, CA."
Would you share your insight on the albums' tracks?
Glad to do this, but first, I want to remind you and your readers that you should seek out my album, "Beetles Are Coming", (https://www.chetnichols.net/cd-beetles-are-coming), when you want to listen to the tracks from, "Time Loop", as these are the ones that have been completely up-graded and improved via digital re-mastering, re-mixing and the addition of an additional track and some replacement tracks that are "lost" up-grades to some of the original tracks.
"Electra" – This is a very psychedelic song about the anima and animus we have heard so much about. The male and female energies that come together, combine and create something other than their separate parts. Of course, with what is going on in the world sexuality stage these days, I have had some very interesting comments from the 21st century crowd about this song. I also used some aspects of the Greek Mythology that I was studying, so there is a little bit of all of these elements in the song. Interestingly enough, when "Time Loop" was released, Los Angeles was one of the target markets. "Electra" hit the playlists and charts in LA very quickly and it rose to being a "Top Ten" song in LA and was on a tight rotation on KLAX in LA. Sadly, the record company didn't back it up and it faded after a few weeks.
"Water Sand Castles" – I have always loved the ocean, water and beaches and have found a lot of inspiring moments from walking on the beach, sitting in the sand and watching the waves break. This is another very psychedelic song and these past experiences and it focuses on life, existence and the on-going changes in our lives. This song also personifies the continuing theme of change and the cycles of life embedded in this album.
"Who Stole The Ivy" – This is a very poetic psychedelic song about changes in our internal and external environments. I have always been a very conservative conservationist and advocate of environmental issues and practices. That said this song touches on how mankind has an enduring tendency to mis-manage this beautiful planet. MY references to "she" in this song refers to Mother Earth.
"Lonely Woman" – Sadly, my father passed away from a heart issue at 45 and left my mom with 4 kids to take care of in 1955. Things were very different back then and although she had a college degree, she had been a stay-at-home mother for many years. So, the death of my dad, blew a huge hole in her heart and soul. She missed him terribly. One day, I walked by her bedroom door and heard her weeping deeply because she was overwhelmed by the extreme responsibilities she had and her loneliness. I never forgot that moment.
I wrote this song at a very unique time in my life. I was in the middle of a hitch-hiking trip between Oklahoma and LA down the Old Route 66 and was staying in a beach hotel in Huntington Beach, CA. I heard a woman crying because she and her boyfriend had broken up and it reminded me of my mother crying by herself. So, I sat down and wrote this song from start to finish in about a half-an-hour. The dynamics and guitar work on this song are some of my best.
By the way, this hitch-hiking trip spawned many other songs. That is a whole different story.
But, this trip inspired a very popular novel that I wrote entitled, "The Last Riders On Route 66". It is a very entertaining novel that I am sure you will enjoy and you can get a copy at Amazon.com.
"The Ballad Of Diamond Joe" – This is a very different song than the others on the album. It has some very dynamic guitar parts and a very moving arrangement. The concept is based on road-crew of convicts who are suddenly attacked by their Boss Man. And the perspective comes from the storyteller of the song, who, in this case, is a bounty hunter sent to track the Boss Man down and bring him to justice. It is somewhat like a Dylan song only more vivid and angry.
"(Spinning On The) Time Loop" – As mentioned above, this song is about the wheels of change that never stop spinning and drawing us into its gears. It's a very psychedelic rock 'n' roll tune that is pure 1960's and 70's.
"Red Tide" – I was touring out in California and had just completed a pretty intensive club tour of numerous clubs up and down the coast. I knew some old high school friends who were in college and had gotten jobs working at Carpenteria State Park Beach on the California coast as lifeguards. I got a hold of them and they invited me to come and stay with them, as the State Park had given them a large house to stay in while working there. I just hung around and lounged in the sand, played my guitar and wrote songs.
Then, one night, as a full moon rose over the mountains, the beach was invaded by a Red Tide. I had never seen one and was blown away by the phosphorescent aspects of the tide and how the red algae embedded in the Red Tide lit up the waves and water as they rolled in from the ocean. It was a magical experience and night for me, being under the stars and moon and the Red Tide lighting up the shoreline.
I could not help but be inspired. We would run along the beach and drag our feet through the sand and leave shimmering phosphorescent streaks in the sand. I must say, it was a VERY, VERY psychedelic experience.
"Tell Me What The Count Is" – This is one of my favorite songs on the album. It has a very dynamic guitar tuning and the track really rocks. The storyline is about trying to work your way through the never-ending waves of change that come into our lives, especially when you are going through hard times. As the title implies, it is like being in a fighter's ring and getting up over and over as life knocks you down. Anyway, with commitment and persistence, we can always rise above adversity.
"The Offing" – This is another "ocean song". As you are probably picking up on how the ocean and water have inspired several songs on this album. This is a seafaring tale of a sailor who knows he is getting close to his home port, so he is always ready to take a shift on the master head in hopes that he be the one yelling, "Land Ho!" It is a sweet tale and very heartfelt. Musically, it is a great track that features some very nice acoustic slide guitar with a driving beat.
"The Beetles Are Coming" – Don't know that I need to comment on this song, as I think I went in depth about it earlier. It is one of my favorite songs that I have ever written.
"Quasar Sleeper" – This is a dreamy, fun psychedelic instrumental that I composed during some downtime in the studio. We decided to end the album with it because it provided a wee bit of sonic relief following the intensity and message of the previous song, "The Beetles Are Coming". It is a light-hearted sign-off piece that eases you out of the album. It is also a tribute to Quasars, which had just been discovered…during those days.
Link to songs: https://www.chetnichols.net/cd-beetles-are-coming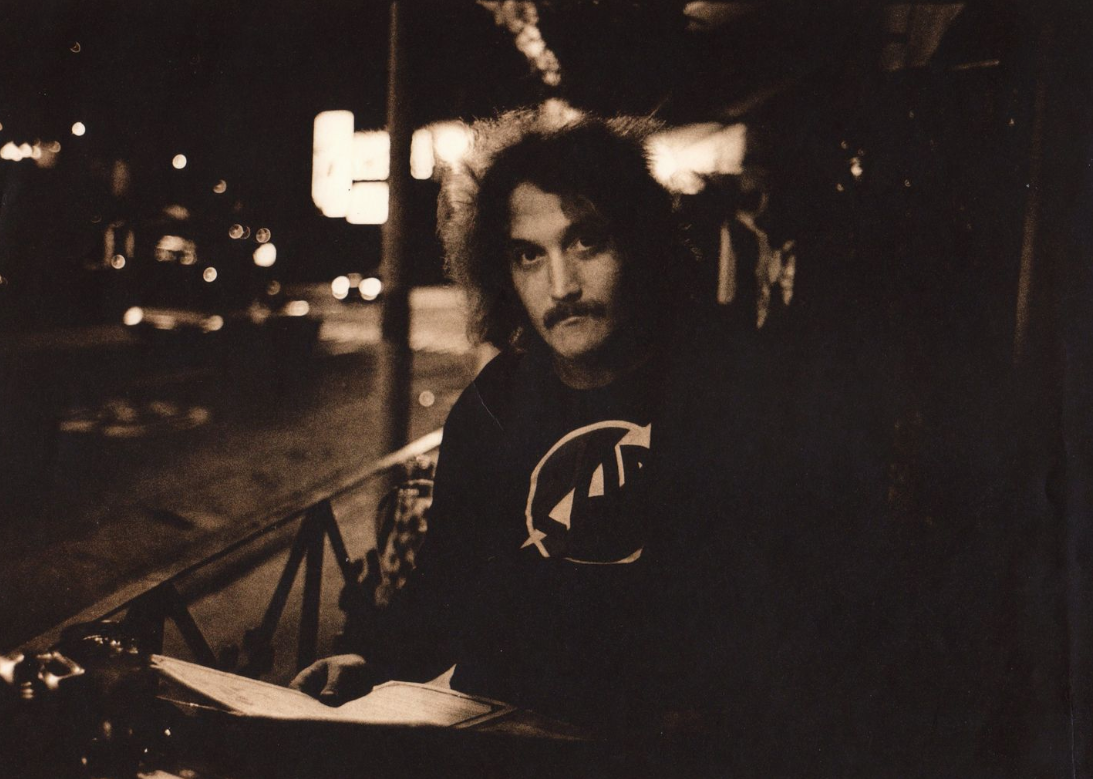 What influenced your sound?
As mentioned before, I have a number of musical influences from classical, to folk, to rock, to blues, to country, to bluegrass, to pop and jazz. In the case of "Time Loop", I was striving to create something unique and different. It was a combination of a conscious effort and an un-conscious effort that kept me open to new ideas and musical approaches, but I was committed to creating a new sound. To do this, I created many unique guitar tunings for the songs on the album. It allowed me to produce the guitar tracks that often sounded like 2-3 guitars, when I was only playing one guitar. This exploration of making the guitar sound unique and giving it a fuller-droning sound, was a big part of the inspiration of behind the sonic aspects of this album.
I was also committed to basically using an acoustic guitar as the main instrument on the album. The acoustic and electric guitars and the piano are still my main instruments and are featured on the album. But, I love playing various keyboards, slide guitar, the acoustic dulcimer, harmonica, mandolin, cello and other instruments.
Still, on, "Time Loop", I began to stretch the special tunings on my guitar tracks and I continue that to this day. I have close to 100 different tunings I have created.
As far as direct influences for the sound on the different tracks, I loved some of the sounds created by Tim Buckley, Joni Mitchell, The Byrds (Roger McGuinn (interview here) was a big influence), Dylan, Simon & Garfunkel, Donovan, The Beatles, The Stones and others. I never tried to copy what these other artists and bands were doing, but I was then, and am still today, committed to exploring and pushing the sonic envelopes. One of my newest albums, "Hollywood Altars", is a GREAT example of this concept.
How many copies of the album were released?
I think there were about 70,000 copies…
How pleased were you with the sound of the album?
When I started recording the album, Stephen and I talked a LOT about creating and recording an acoustic guitar unlike anything we had heard before. So, I would sit in the studio and strum along, as Stephen would move back and forth between the recording studio and the recording booth. He tried many different microphone configurations and used multiple mics to record the guitar. In these cases, I had to make sure that I kept any ambient noise in the studio to a minimum. It took a lot of trial and error, but Stephen make it work. At the same time, I gave him a lot of feedback in what I was trying to "hear" from the recording. He took what he learned from recording, "Time Loop", and used it on many other records he produced and recorded with Crosby, Stills, Nash & Young, David Crosby and others. To this day, I am still pushing that sonic envelope and spend a fair amount on matching mics and great interfaces and pre-amps when I record myself.
That said, we were very happy with where we were going with "the sound" and we were anxious to dig deeper into creating an even greater acoustic guitar sound. We knew we were on to something.
At the same time, I was pretty insistent about keeping the album simple and minimalistic. This is one of the reasons there are no drums on the album, except for the title track, "(Spinning On The) Time Loop". I have nothing against drummers, as I use them a lot, but I look for off-beat, unique world-type drums whenever I can find them. I have a very elaborate and deep library of "live drum loops", which I use on many of my tracks.
All in all, Stephen did a fine job helping to create a sound that was unique to that album, which is saying something considering the fact that we were heading into and sailing thru un-charted sonic waters at that time.
What, if anything, would you like to have been different from the finished product?
As much as I like to tinker with songs, I can honestly say that I would not change a thing with this album. I got a lot of feedback from people, and I appreciated all of the comments, but, still, I would not change anything about it.
That said, when the opportunity arose to re-mix, digitize and re-master, I agreed right away, as I want the album to be made available as a more modern sounding record. And the end result is, "Beetles Are Coming". We chose to re-name it to differentiate it between the original, "Time Loop", and the updated, "Beetles Are Coming".
The upshot was that we found some better tracks and corrected tracks and cuts of the songs on the album and I was jazzed by them. Stephen also wanted to scale back some of the overdubs, which were minimal on the original and I pushed back on that, but let him scale back the mix on, "Tell Me What The Count Is", and leave it as more a pure acoustic track.
Still, the re-mixed version was frustrating for me because he was in San Francisco and I was Chicago and didn't have the time and resources to be able to be in the studio together, so I decided to trust him to respect my wishes and feedback and, in-turn, I respected his suggestions. So, it worked out and the end result was a "superior" sonic rendition.
Did you tour to support the album?
Yes, I did extensive touring for years to promote this and other albums. I was very fortunate to have opened for some of the music industry's best and brightest artists and bands. I played the folk club circuit from coast-to-coast, did numerous college concert tours, played major large venues from coast-to-coast. I was very blessed to have had these opportunities and to have had GREAT responses to all my shows. Some of the artists I toured with were:
B.B. King, Jethro Tull (interview here), John Denver, The Jefferson Airplane, Linda Ronstadt, The Kansas City Philharmonic Orchestra, The Nitty Gritty Dirt Band, Jimmy Messina, Timothy B. Schmidt, Rusty Young, Papa John Creach, Grace Slick, Jack Casady, Jorma Kaukonen (interview here), Spencer Dryden, Marty Balin, Paul Kantner, The Grateful Dead, George Carlin, Steve Martin, Poco, Hot Tuna, Dan Hicks & The Hot Licks, The Ozark Mountain Daredevils, It's A Beautiful Day, Pacific Gas & Electric, Jimmie Spheeris, Commander Cody & The Lost Planet Airmen, Mary Travers (Peter, Paul & Mary), The Charlie Daniels Band, Country Joe McDonald & The Fish (interview here), The Grassroots, Mason Profitt, The Persuasions, Blue Oyster Cult, Big Brother & The Holding Company (interview here), Leonard Nimoy, Bolo Sette, John Lee Hooker, The Chad Mitchell, Roger McGuinn (interview here), Ian & Sylvia, Humble Pie, Modern Folk Quartet, Humble Pie, Richar Pryor, KC Grits, Ewing Street Times, Steve Goodman, The Guess Who, Bill Rose, The Mary Clayton Band, Bill Spears, Ted Anderson, Danny Cox, Brewer & Shipley (interview here)…and many more.
Looking back, what was the highlight of your time in your career?
That is very hard to say because I had so many great experiences when I was recording and touring.
One of the biggest highlights was when I was inducted into The Kansas Music Hall of Fame in 2008 with Pat Metheny and several other artists. Put me into a very respected group of artists that also include Martina McBridge, Melissa Etheridge, Kansas and others.
That said, I really enjoyed my tours with John Denver, Linda Ronstadt, The Jefferson Airplane, Poco, Dan Hicks & The Hotlicks, Jethro Tull (interview here), George Carlin, The Nitty Gritty Dirt Band, Steve Martin, The Ozark Mountain Daredevils, Brewer & Shipley (interview here)…to name a few.
One show I was very proud of was when I opened for The Kansas City Philharmonic Orchestra. I mean, HOW do you prepare for that? But, I put together a nice show that is available on my album, "Black & White". It was recorded on 9/11/1971. It is scheduled to be re-mastered later this year.
The shows I did with The Jefferson Airplane were wild. That is something for another article. The shows with Jethro Tull were exciting as I got a lot of positive feedback.
I also loved the big shows at Red Rocks in Denver, The Family Dog in San Francisco, numerous big shows in Kansas City, NY and especially loved the college concert tours that allowed me to stay on campus for 4-5 days and play shows and speak to the students.
Also, loved the shows I did with B.B. King, Poco, It's A Beautiful Day…so many shows, it is hard to pick.
But, what was really fun were the week-stands at clubs where I opened for Linda Ronstadt, John Denver, Dan Hicks & The Hot Licks, Brewer & Shipley (interview here), Ian & Sylvia .. and others. It gave me a chance to get to know these artists.
Which songs are you most proud of?
As far as the songs on, "Time Loop", it is kind of hard to say because I see my songs as children and offspring of my soul and I love them all for their individuality.
I guess I am most proud of that collection of songs and how they "rest" and vibrate together as a body of work. Still, I love "Electra", "Lonely Woman" (a song about my mother), "Water Sand Castles", "(Spinning On The) Time Loop", "The Offing" and "The Beetles Are Coming" the most. They were (are) great songs to perform live.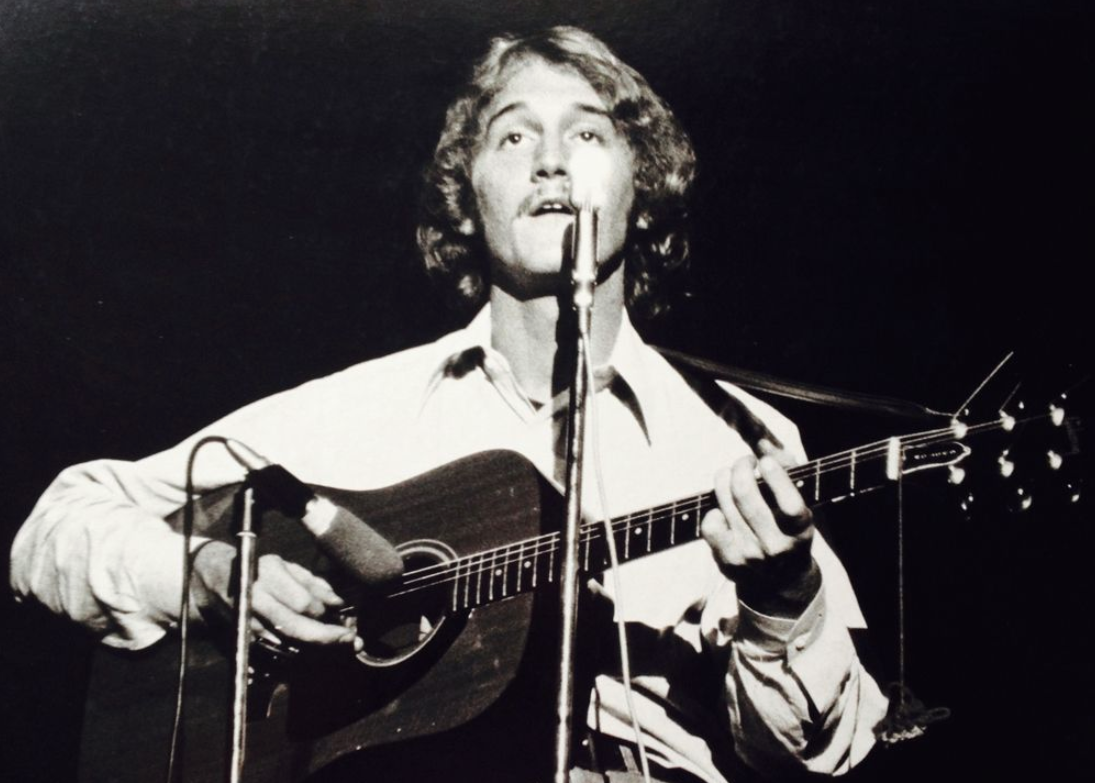 Where and when was your most memorable gig?
Ha, that is a loaded question! I remember many of the shows I played for a variety of reasons. Each had a series of "mind-blowing" events, especially the ones where I was in large concert events opening for people like The Jefferson Airplane, Jethro Tull, Hot Tuna, BB King, John Denver, Linda Ronstadt and others.
Then, again, I really enjoyed the week-long stands I played at the high-end clubs that I played at all over the US. Those were a LOT of fun. But, the shows I did with The Jefferson Airplane were…out there…with all kinds of twists and turns.
You recorded a lot of material in the past 50 years.
This is kind of a slippery slope for an artist, because instinctively, true artists are seekers and always looking for new ways to express themselves as human beings and artistic creators.
More times than not, an artist can chose to go off in a different direction because they want to explore new ways to express themselves. They great a sound, a lick, a phrase that opens up a new platform and landscape that they can explore and populate with ideas. Sometimes an artist has no choice as new sources of inspiration drag the artist into a totally unfamiliar place where they have to chill and go with the flow, so to speak.
But, there is a big RUB awaiting them and that is that their audience wants more of what they expect from the artist and if an artist goes too far away from the sound or perspective that their audience fell in love with, the artist can lose their audience. People like Joni Mitchell have been successful doing this even though so many want another "Ladies Of The Canyons" album.
Another good example is the blow-back Dylan endured when he went "electric". I remember hearing it and liking it a lot because I KNEW what he was doing…he was expanding and exploring.
So, when I look at my career as a songwriter, I let the songs and the ideas define the music in many cases. I LOVE all kinds of music, so I like to write rock songs, blues songs, jazz songs, happy songs, sad songs, poetic songs, folk songs, pop songs, instrumental songs, world music songs and on and on. So, when I get an idea and can produce it and finish it, these days it takes a couple clicks and I can load it up to the Online World for all to hear. At the same time, it might take me a few years to complete enough songs that sound good enough together to release them as an album. Last year is a good example of that, when I released 5-6 albums.
At the same time, I am always challenging myself as a singer, a multi-instrumentalist, a lyricist, a composer, a poet and visual artist … to grow and try new things. I have found that in the end, there is always a sound or a vibe that I produce that is common to all the work I produce, so I hope my audience enjoys that and is willing to join me on my journeys.
At this stage in my life, my bags are always "packed by the door" and I am ready to leave on a moment's notice for new spaces and places.
"No rest for the dedicated, ya know?"
Is there any unreleased material?
I have a LOT of un-released material that is being recorded and shaped for release with comparable tunes. My recording schedule is penciled in for the next three years…and that does not include new songs being written. No rest for the dedicated, ya know?
The most current and pending album that is very close to being done is and album entitled, "Lumbering Mountain". It is a collection of solo cuts that feature me singing and playing guitar or piano. I have had a lot of people ask me if I would ever do it, so I embarked on it a couple years ago and have three songs that are waiting to be recorded then I can do the final mixing and mastering. The tracks that are done sound really sound nice and full. I love the idea of simple solo tracks, as they feature "the song, the lyrics, the melody, a vocal and simple instrumentation".
The initial reaction from close friends has been very positive. I am sure you and your audience will love this album. I am probably 2 weeks away from getting it done.
Also, I am close to release a re-mastered, re-digitized and re-mixed version of my second album. It is entitled, "The Waving Prairie". It is a wonderful album that is like a "companion album" to "Time Loop ("Beetles Are Coming")". Many great songs are included on that record. Maybe we can talk about that album down the road.
Directly behind that album is the previously mentioned album, "Midnight Journals". I think it will be one of my best recent albums and right up there with my newest album, "Hollywood Altars", which is getting very positive reviews and reaction from serious listeners.
I highly recommend your viewers listen to "Hollywood Altars". I have had some great responses and feedback to this powerful collection.
In closing, I want to thank you for the opportunity to share the information you requested and the stories behind a lot of the songs. I hope you enjoy it, too.
All my albums are available at ALL the online stores (iTunes, Amazon…etc,), Pandora, Spotify and at these websites:
http://www.chetnichols.net (Hi Res)
http://chetnichols.bandcamp.com (Hi Res)
– Klemen Breznikar