The Embryos – 'Open the Kimono' (2018)
The Embryos – Open the Kimono (2018)
Open the Kimono is an intently interesting album, instantly bringing to mind the world of both Teenage Fan Club and oddly enough 10CC, one where the music has being straightforwardly delivered by the band, yet even in so saying, there are hidden gems that raised to the surface on each track, sparking me to reconsider what I think of this record as each song unfolds, especially as "Black Balloons" and "The Frightened Few" filtered through my speakers.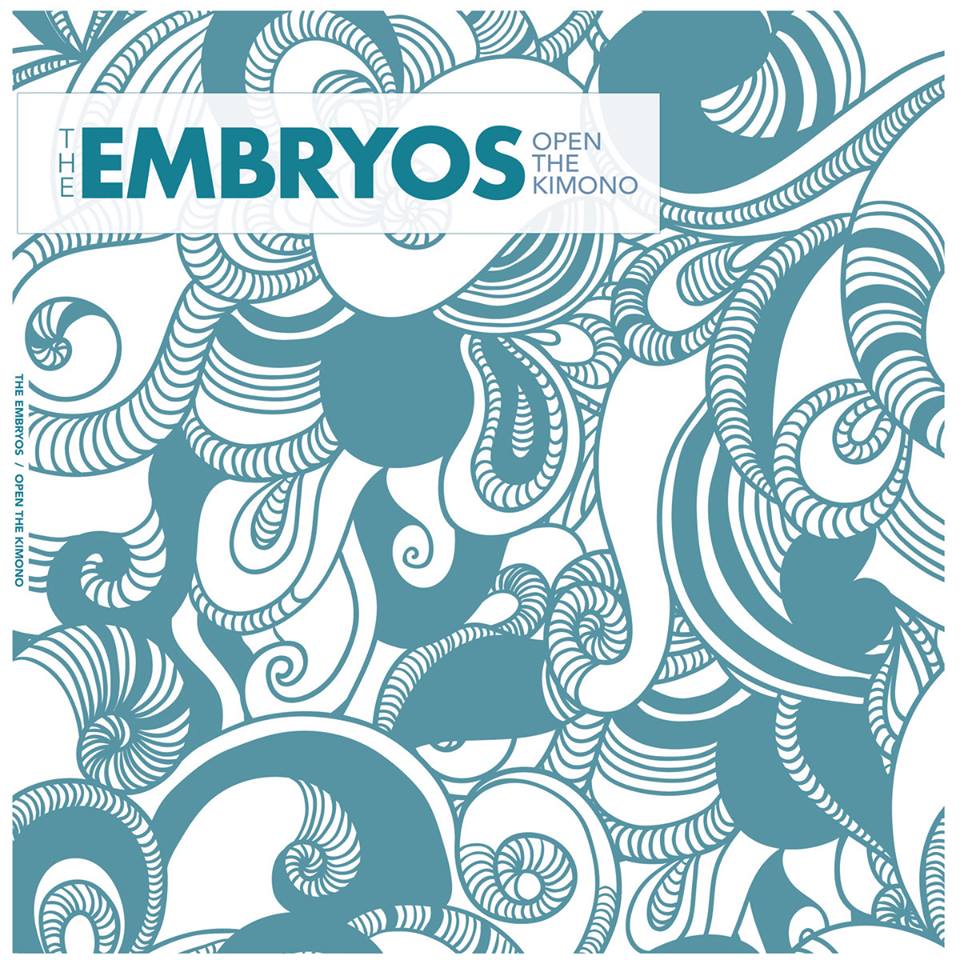 The lyrics presented here have been well considered, revealing sonic stories of personalities, musicians, and the life lived by a band endlessly climbing perhaps the wrong ladder toward success. The final track on the album, "Eleven Forty" brought a sly smile to my face, reminding me of those power pop songs from the late 70's and early 80's, filled with emancipated driven guitar work, where the lead singer spits out his lyrics while surrounded by guitars that heighten to a fevered pitch, backed acute rhythms and energetic drumming, bringing both the album and the song to a climatic crescendo.
All of this leaves me thinking that the band aptly chose their name, as embryos suggests something at a rudimentary stage, showing potential for development.
*** The Fun Facts: The phrase 'Open the Kimono" means to share the inner workings of something hidden, wonderful or important.
The Robin Egg blue vinyl is limited to 100 copies.
– Jenell Kesler