Snowball ii premiere new EP artwork by Stephen 'ESPO' Powers
Exclusive: Snowball ii premiere of EP artwork by legend Stephen 'ESPO' Powers
Today we bring you the premiere of "What Pressure?" from Los Angeles, CA based shoegaze group Snowball ii. With multiple releases under their belt, their new EP brings a sonic wall of sound and incredible vocal frondeur from singer/guitarist Jackson Wargo. The track and release will be available online 4.12 via Wargo's own label Doughnut Records.
Wargo collaborated with an impressive mix of industry pros and artists to put together Eaton Super 10, which includes artwork from iconic US street artist Stephen 'ESPO' Powers. As a longtime fan of Powers' work, the sentiments were fortunately equal as Powers spray painted the artwork in Philly (USA) with inspiration from Super 10's five unique tracks of power pop mastery. For those who know Snowball ii and Wargo, they understand there's a certain level of humor and "penchant for the absurd" to directly quote their biography. The artwork is a perfect marriage of music, art and helping listeners truly understand the mind behind Snowball ii.
"As I was writing music, these songs more or less wrote themselves into a number of other projects, one of which is Eaton Super 10. I was able to have Stephen Powers do the cover art for Eaton Super 10, so I guess he actually ended up doing a painting based on songs I wrote, instead of the other way around." – Jackson Wargo / Snowball ii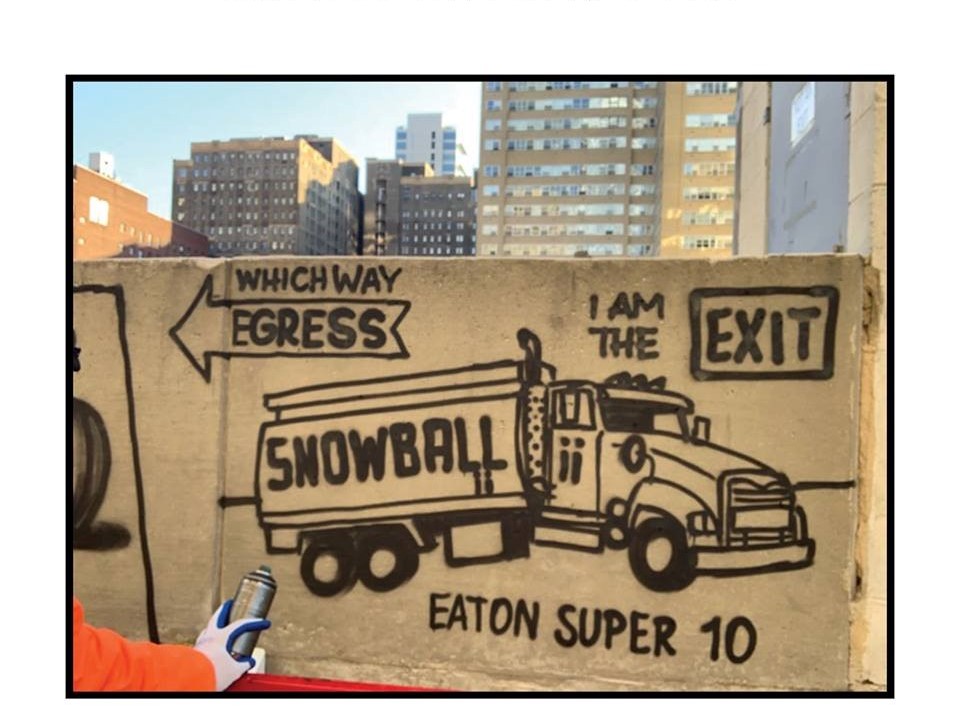 Wargo wrote and produced Eaton Super 10, and collaborated with other talents including Annie Hardy (Giant Drag, Deftones) and TW Walsh (Pedro the Lion, Sufjan Stevens, The Shins) for mastering of the EP. Snowball ii has also shared the stage with artists such as The Telescopes, LSD & the Search for God, Collapsing Scenery and even played a show once at Zakk Wylde's house. Snowball ii has also announced an EP release show in Los Angeles on 5/4 at The Resident DTLA.