Hypnodrone Ensemble | Interview
Aidan Baker & thisquietarmy's expanded polyrhythmic avant rock collective, featuring the core trio of drummers Felipe Salazar, David Dunnett & Jérémie Mortier, occasionally joined by guests Felix-Florian Tödtloff and Garett Sweeney on bass, Simon Goff on violin, Duchamp on baritone guitar, Diego Ferri on keys/tape loops, Tom Malmendier & Seppe Batens on drums.
---
What's the original concept behind Hypnodrone Ensemble?
Aidan Baker: Eric Quach and I had the opportunity to do a collaborative performance in Berlin back in 2014 and rather than do the expected two guitar ambient/drone performance, we thought it would be interesting to recruit some drummers and add a driving, poly-rhythmic element to our usual sounds. This show was initially intended as just a one-off event, but I was invited to be artist-in-residence at Incubate Festival in Tilburg that year, so we decided to play with this same line-up again as part of this festival…after that, the band became a more established project and while we do not perform regularly, we have played a number of concerts and done some short tours since those first shows.
Eric Quach: Aidan and I had know each other for a while, both our defunct Canadian bands played together back in 2005. We started to collaborate shortly after and released two ambient collaborations in 2006, 2009 and 2011 (extender re-issue). We just wanted to do something different that involved drummers and ended up with three drummers. The show was dubbed as "Aidan Baker/thisquietarmy: Hypnodrone Ensemble"; we kept the same name for the release of its recording by Consouling Sounds at Incubate Festival who was also a partner of theirs that year, and we booked some studio time in Berlin right after that festival – the recording was released on Calostro, a new label that one of our drummers, Felipe Salazar, had started – all these events succeeding the first performance were pretty catalytic to the consolidation of the project.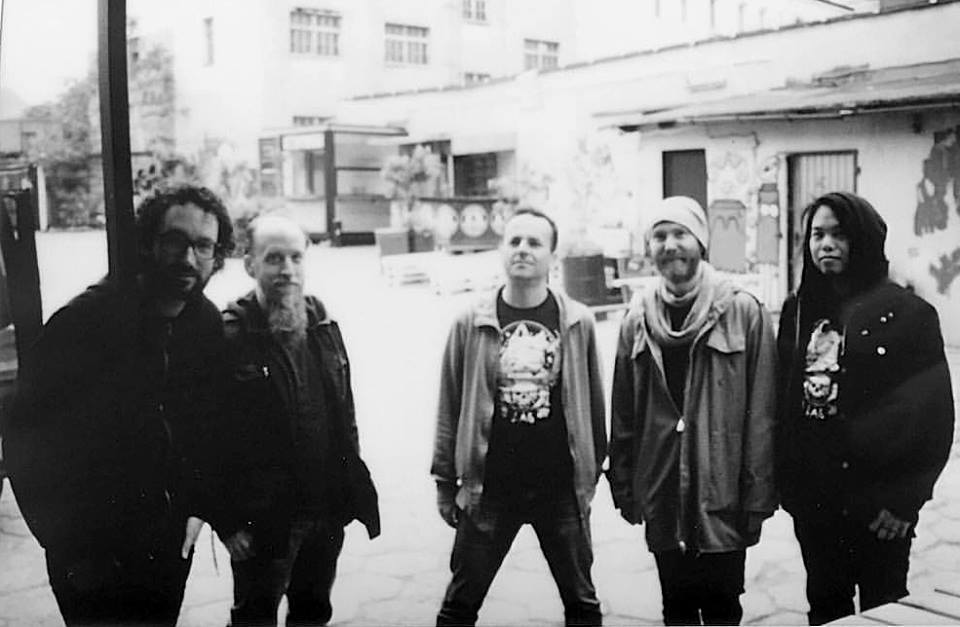 Who's in Hypnodrone Ensemble and what do you all play? Have you all made any changes to the lineup since you started or is this the original lineup?
Jérémie Mortier: The line up is not fixed, but the initial configuration was Aidan Baker and Eric Quach on guitars with myself, Felipe Salazar, and Dave Dunnett on drums. Felix-Florian Tödtloff is now playing bass with us regularly. And a lot of other people have been invited to join this project since its beginning. The more the better, in my opinion. Every time a new musician joins for a particular event or recording, we all have new inputs, new ideas. It's extremely exciting to open this project to more people. For our last show, Eric invited a trumpet player, Charles Bussières, to join us on stage. Charlie had never heard us before the gig started. It was so cool to hear him improvising on this music. For some upcoming gigs we have, Fiona McKenzie of the Hamburg band Halma and Kristin Sebastian will be filling for Dave on drums. I'm very excited because this is going to be different… again.
You're often having guest musicians.
Aidan Baker: As we are all busy with various other projects, musical and otherwise, not all of us are able to perform or tour – so sometimes the guests are simply substitutes to fill out the core 2-guitar/3 drummer line-up of the project. Other times, we invite other players to join the core five just to add a different texture/sound/style to the project and see where that takes us…
Eric Quach: We also had substitute drummers when we played Beautés Soniques, a festival in Belgium, where we recruited two Belgian drummers that we knew (Tom Malmendier and Seppe Batens) but had never played with us. We also invited Duchamp on baritone, Diego Ferri on keys/tape loops and Simon Goff on violin, for a show and sub-consequently also played on the new record. The idea of having different and/or additional players, is both practical and creatively-driven as to change it up and keep the project alive and moving… It's morphing as a collective based around the core members, slowly taking a life of its own and it's kind of interesting to be part of an entity bigger than yourself. The core members are basically giving it a push here and there to guide its path and create artistic opportunities.
What kind of process do you have at mastering material for the release?
Aidan Baker: Both of our studio albums have been mastered by James Plotkin. I use him for a lot of my mastering needs, because I trust he knows what I want and I'm a big fan of the music he creates himself.
Eric Quach: I also use Plotkin once in a while for my proper releases, his prices are very decent and you know exactly what you will get out of him, which is pretty convenient when prolific.
Can you share some further details how your latest albums 'Plays Orchestral Favourites' and 'Hunting Season Is Open!' was recorded and released?
Aidan Baker: 'Hunting Season Is Open!' was recorded live (by our friend Martin Mietke) at Jägerklause in Berlin on November 4, 2017. It is what it is – a document, mostly, and we did not do much to it terms of post-production apart from some minimal EQ and mastering.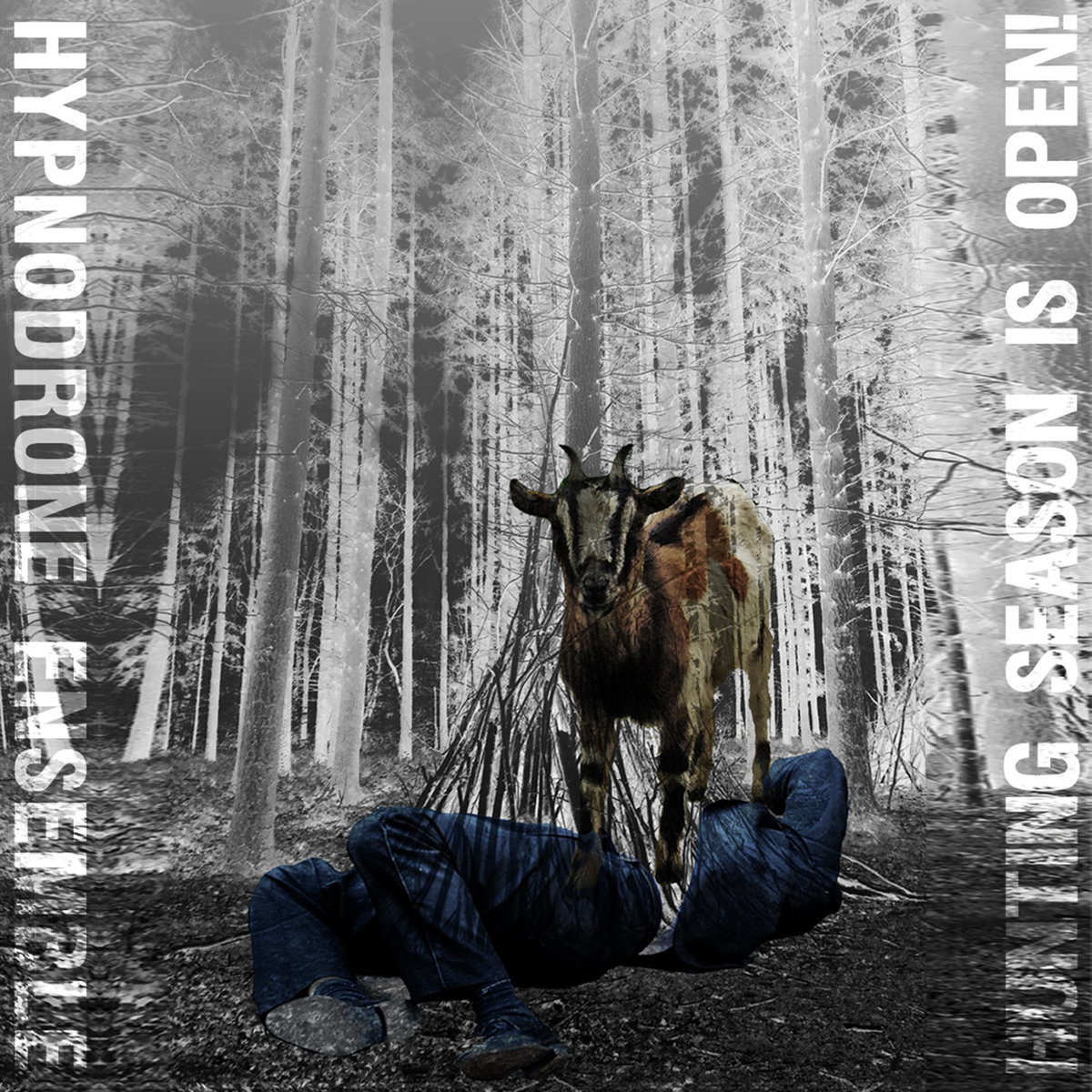 As for 'Plays Orchestral Favourites', we played a release party in the spring of 2016 for our previous studio-recorded album, 'The Shape of Space', at Zukunft am Ostkreuz in Berlin with an expanded 9-piece lineup (Simon Goff on violin, Du Champ on baritone guitar, and Diego Ferri on synths) and after the performance wanted to try and capture some of that same spirit, with the same line-up, in the studio.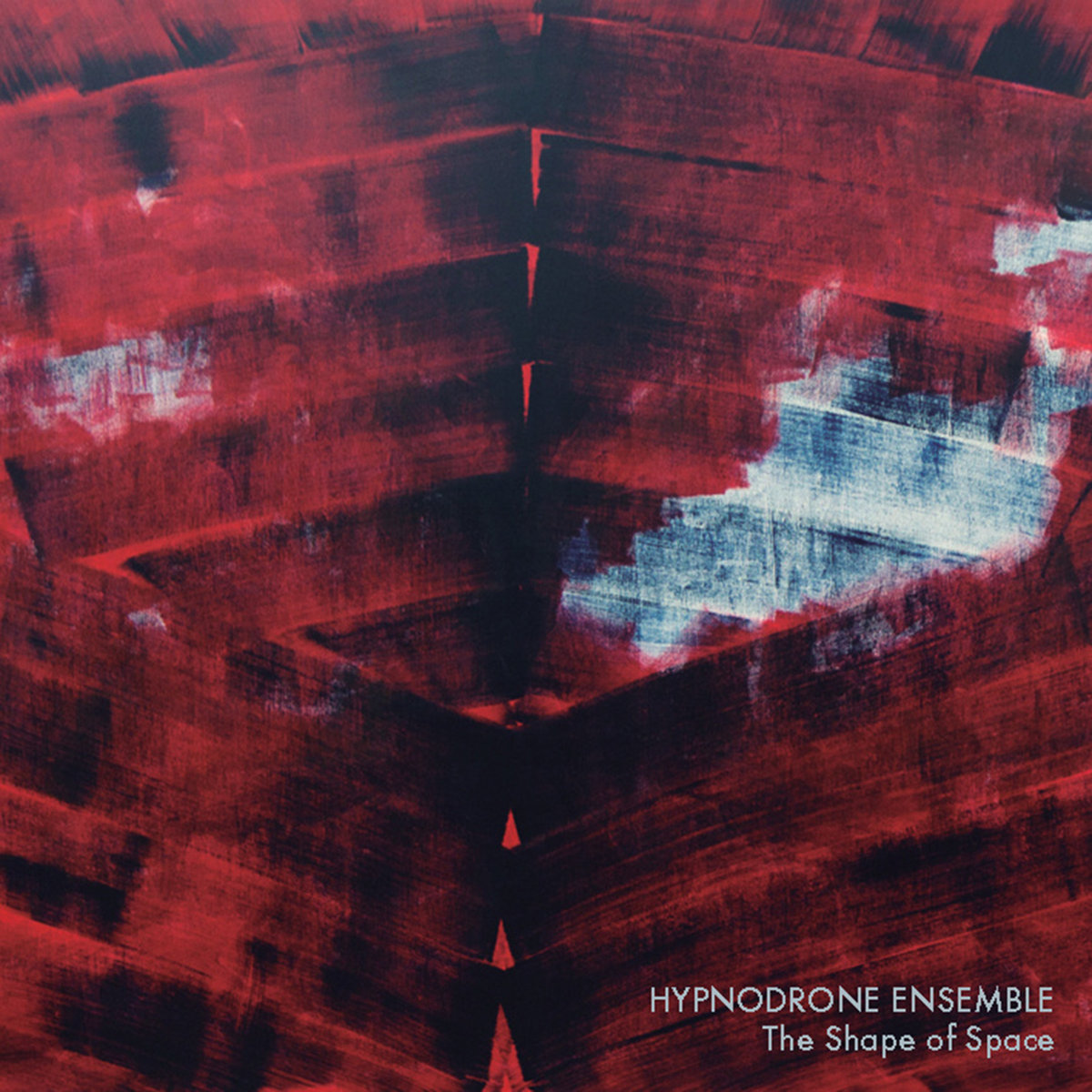 So, we went into Voxton Studios here in Berlin in June 2017, recorded a few hours worth of improvisations, and over the rest of the year, Eric, Simon, Diego, and I variously worked on mixing and editing the material into the finished tracks.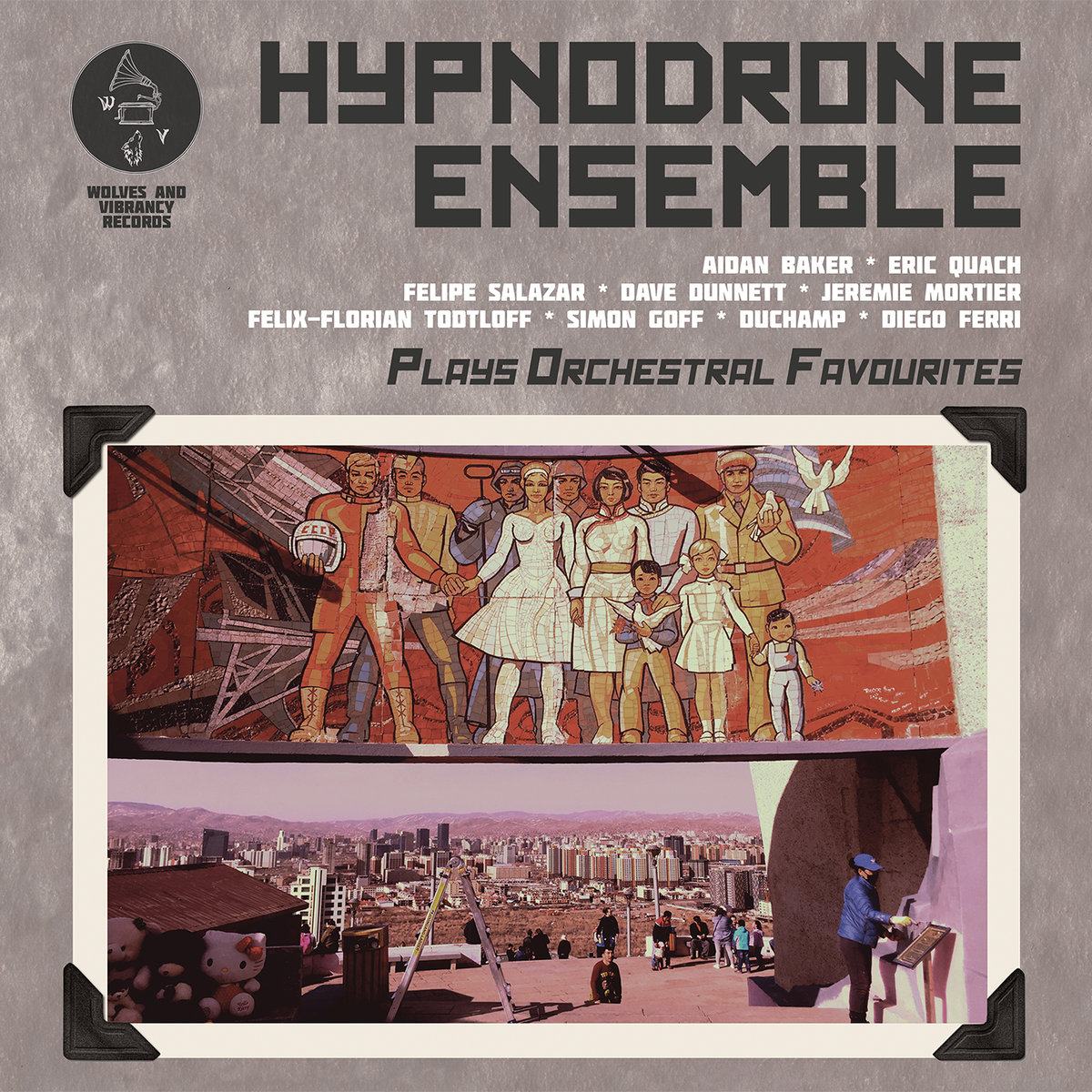 Eric Quach: I'm particularly fond of the 'Hunting' performance because I'm pretty much the only member of Hypnodrone that doesn't reside in Berlin and I often just show up to the gig in between European tours and wing it. For this one, it was the first and only time that I had some kind of jam with the drummers the day before, and there were a couple of good ideas in the performance that were sort of premeditated (and actually worked again!) and Martin did a great job capturing everything on a multi-channel mixer, especially at that very red venue, which had that weird raw/cozy Berlin neighborhood vibe. In contrast, the 'Orchestral' session happened at the end of a long tour where I played solo in Leipzig the day before, drove to Berlin the same night to attend Duchamp's wedding party in Kreuzberg until the early hours to then head to the studio at 9am, which is early for any Berliners anyway, then spending the whole day with 10 different people trying out and figuring out things. I feel like the sequencing and the pace of the album reflected the mood throughout the recording – a little groggy and safe in the beginning, then launching into new bold territories towards the second half (when everyone were a bit more awake, post coffee and pizza).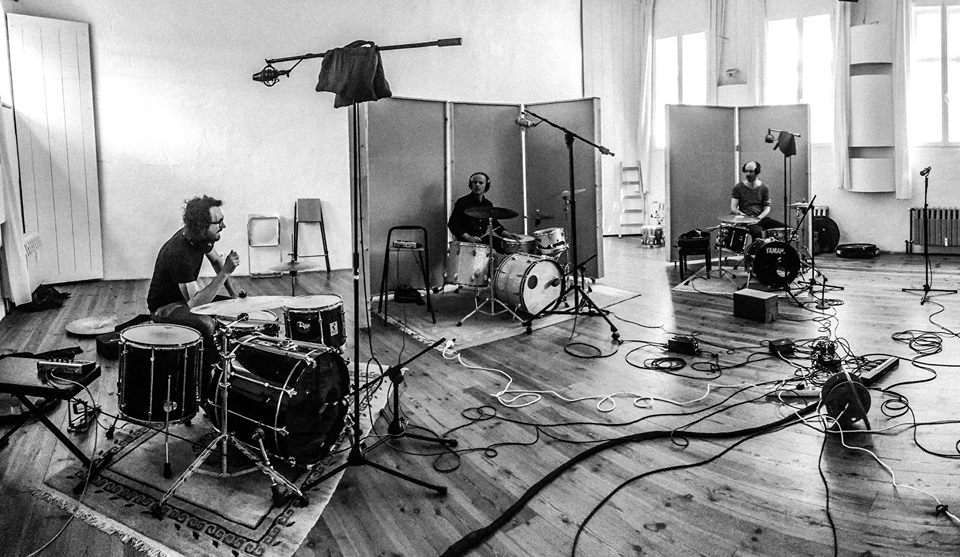 What about your debut on Consouling Sounds? How would you compare it to the latest material?
Jérémie Mortier: This first release was the live recording of our very first gig. We didn't know yet how this experiment would turn out and we wanted to keep a document, even if not for release, so we recorded and shot the event. But the performance was absolutely great and we asked Consouling Sounds, who have released other albums by Aidan and Eric, to release it. Part of the performance is also available on video.
Eric Quach: I think that first performance was very surprising, not only for the audience but also for all of us who played (two of the drummers, I had only met for the first time, an hour prior the performance) as we really didn't know what to expect and what was going to happen (Berlin is a great place to make improbable things happen). There's this part that we dub "the train" which is the groovy and raw motorik/krautrock part of the performance which is basically a fun psych jam that gets everyone excited, that we have done a few times again with succeeding performances, and that we were slowly trying to get away from as we started to add guests to the lineup towards a more orchestral minimalist space rock feel (as on the latest record), a different kind of heaviness, perhaps more emotional, thoughtful and instinctive.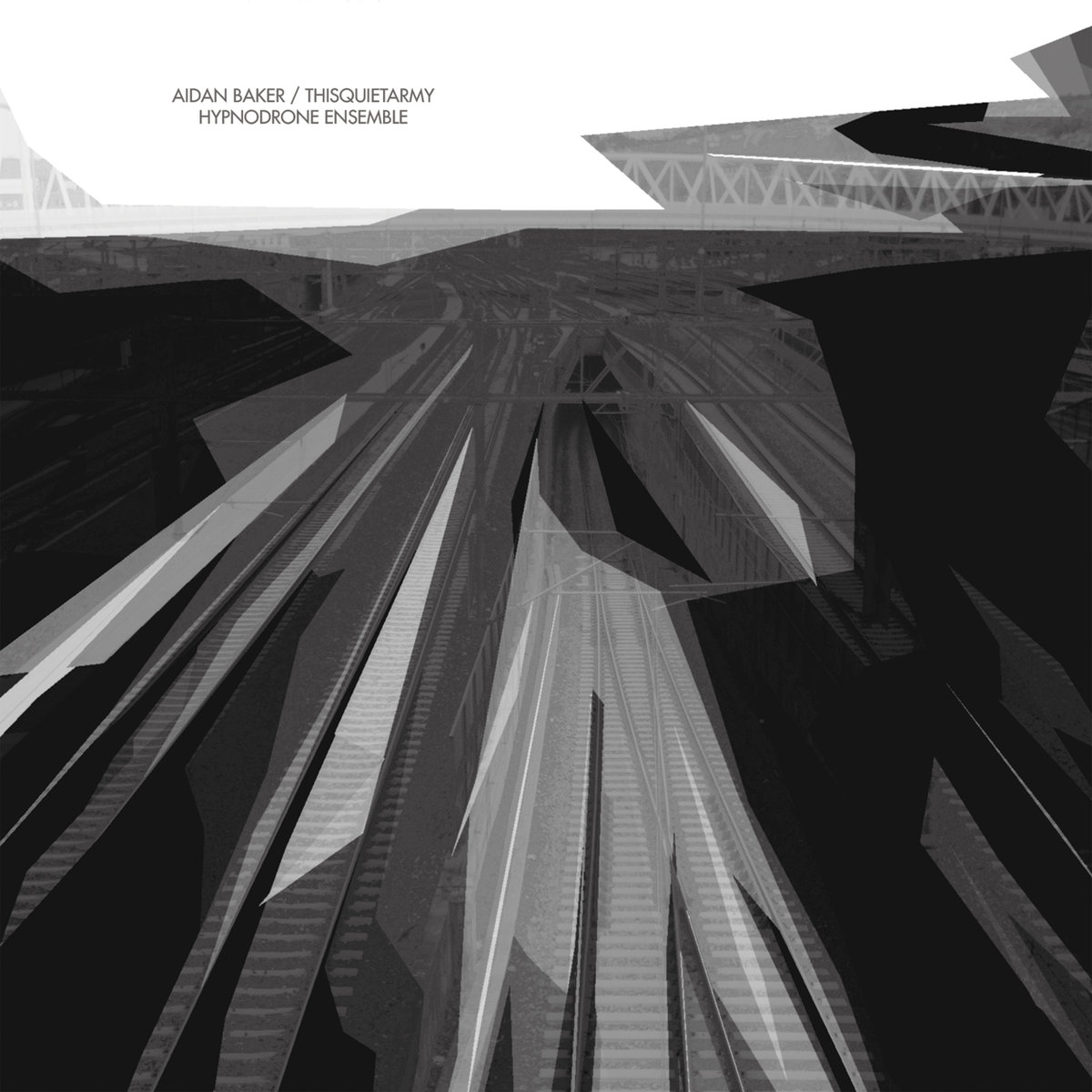 There's another album that was released on Little Crackd Rabbit entitled 'The Shape Of Space'.
Aidan Baker: This was our first studio-recorded album, tracked at Golden Retriever Studios in Berlin (sadly closed now), in September 2014 (after Incubate Festival). For this recording, we were joined by Gareth Sweeney on bass, who also played with me and Felipe in another project, Caudal. Like 'Plays Orchestral Favourites', the sessions were largely improvised and later edited/mixed into songs by myself and Dave, in this case. I say largely improvisational, as these tracks are similar to the loosely structured songs we had been playing live up until that point – but these structures were designed more to give us a starting framework around which to create an improvisational performance. Little Crackd Rabbit released the CD version of this album, but there was also a LP on Calostro Recordings.
Would you like to comment your playing technique? Give us some insights on developing your technique.
Jérémie Mortier: Before a live gig, the three drummers (sometimes joined by other band members) usually prepare the backbone of the performance with some particular beats they are planning to play, and the key transitions from one to another. The rest is purely improvised. Over time, our recorded improvisations have sometimes influenced the gigs. For example, the first track of the last record starts on a beat we particularly like so we have been playing it live after its release, but it feels like we're extending and re-interpreting this piece every time.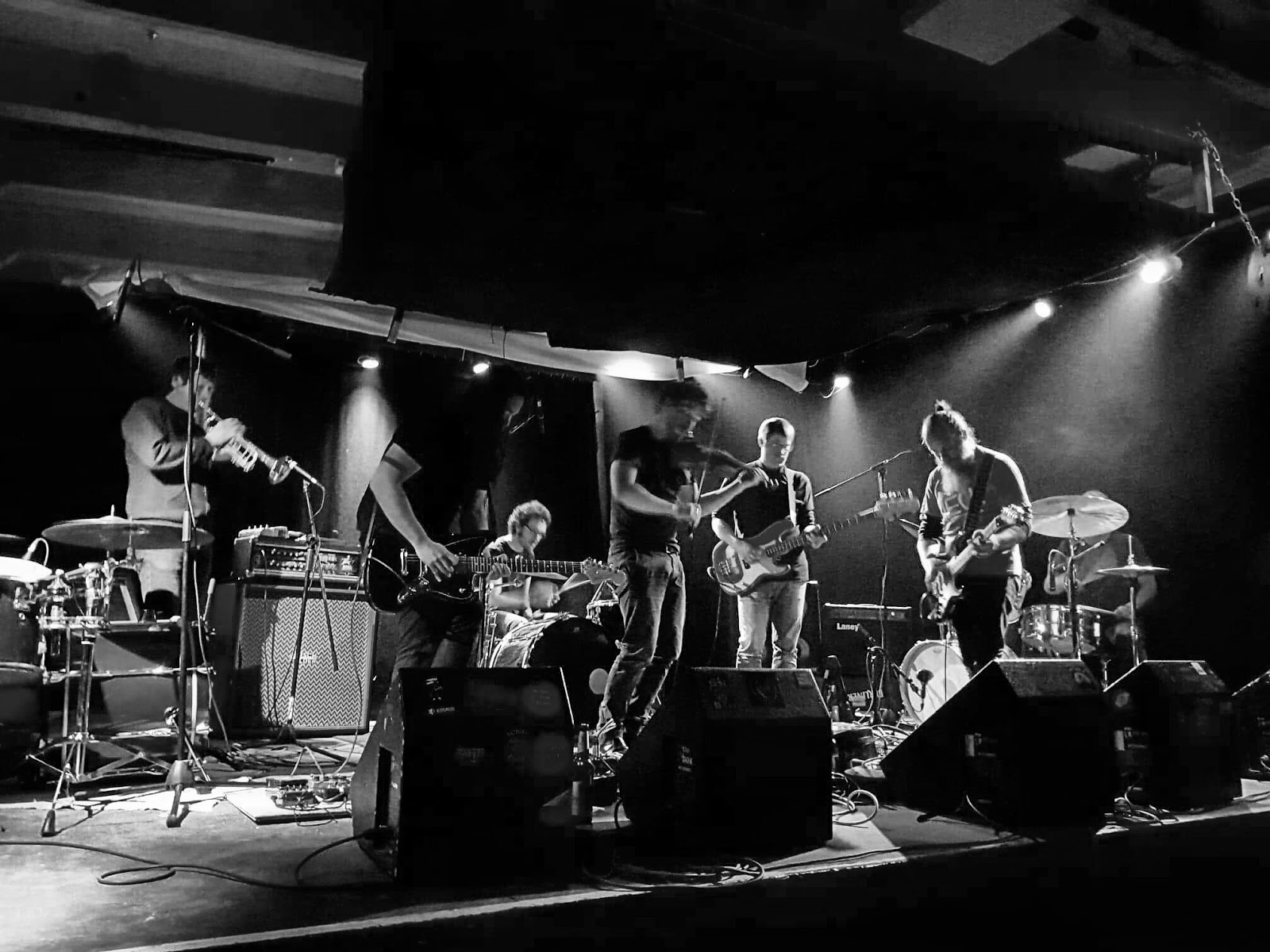 Eric Quach: My playing technique resides on a palette of effects pedals and multiple loop pedals to create drone and noise, even rhythmic and melodic parts, separate or together… It's hard to analyze what really goes on in Hypnodrone, so I mostly rely on my ears, instincts and feel of what is happening.
How important is improvisation for you?
Aidan Baker: Very. I think spontaneity and freedom is integral to playing with this large group… and while we might have some loose structures in mind, at times, it is important that the music and the process of playing should be leading us, the sound itself taking us, and the listener, on a journey…
Eric Quach: I think the best chemistry in music happens during improvisation and most of the time, it only exists at that moment and then disappears… Even when you record it, the results vary as it can sound better or worse than you thought it did. The range of perception is very wide, but this is what makes it fun as everyone gets to interpret it differently. In front of a real audience, it's an entire different dynamic, the adrenaline is present and the whole thing feels like a pressure cooker waiting to explode (or implode)… It's exciting and terrifying at the same time but we're always betting that it will generate unlikely results in the name of performing art. More specifically in our case, with such a large ensemble, there's also this chain reaction that happens, for example – if a drummer starts something, others find ways to follow or add to what he's doing while at the same time, someone else will add texture or a lead, which will trigger different reactions in other players, which I think is a whole lot more fun than playing rehearsed things over and over again. To us, that is keeping the improvisational concept simple enough so we can just dive in when needed.
What other musical activities have you undertaken lately?
Jérémie Mortier: I have been playing with the bands 'Nearest Gas Station' and 'Alice in the Cities' these last years, but these things tend to change fast.
Aidan Baker: I play with a number of groups, but am mostly active as a solo musician under my own name and with my duo project Nadja.
Eric Quach: thisquietarmy is my solo project, in which I also collaborate with a number of other artists and bands, and also a thisquietarmy "full band" spinoff. I also have a new project with Aidan Girt (drummer of Godspeed You! Black Emperor) called Some Became Hollow Tubes.
You have quite a lot of live material available for listening. Who are some of your personal favourite bands that you've had a chance to play with over the past few years?
Aidan Baker: GNOD, OM, Earth, Halma, Troum, Circle, Khanate, Blind Idiot God, etc.
Eric Quach: Not specifically with Hypnodrone (though we are playing with Zu in Berlin in March which is exciting)… solo: Godflesh, Acid Mothers Temple, Bell Witch, Monarch, Year of No Light, Aluk Todolo, Amenra, Locrian…
What are some future plans?
Aidan Baker: We have a few small tours coming up in Germany and Denmark in the next months and are hoping to play some festivals over the summer months.
Eric Quach: Excited for Psych in Bloom fest in Esslingen in March (15-16) as well as our other upcoming shows, playing at MS Stubnitz in Hamburg (21), Berlin with Zu (22), and Denmark in April. We've got some other shows planned for late-June as well… Keep checking our Facebook Page for updates.
Let's end this interview with some of your favourite albums. Have you found something new lately you would like to recommend to our readers?
Jérémie Mortier: The Fields – 'Yesterday and Today'
Aidan Baker: Pharaoh Overlord – 'Circle'
Eric Quach: Low – 'Double Negative'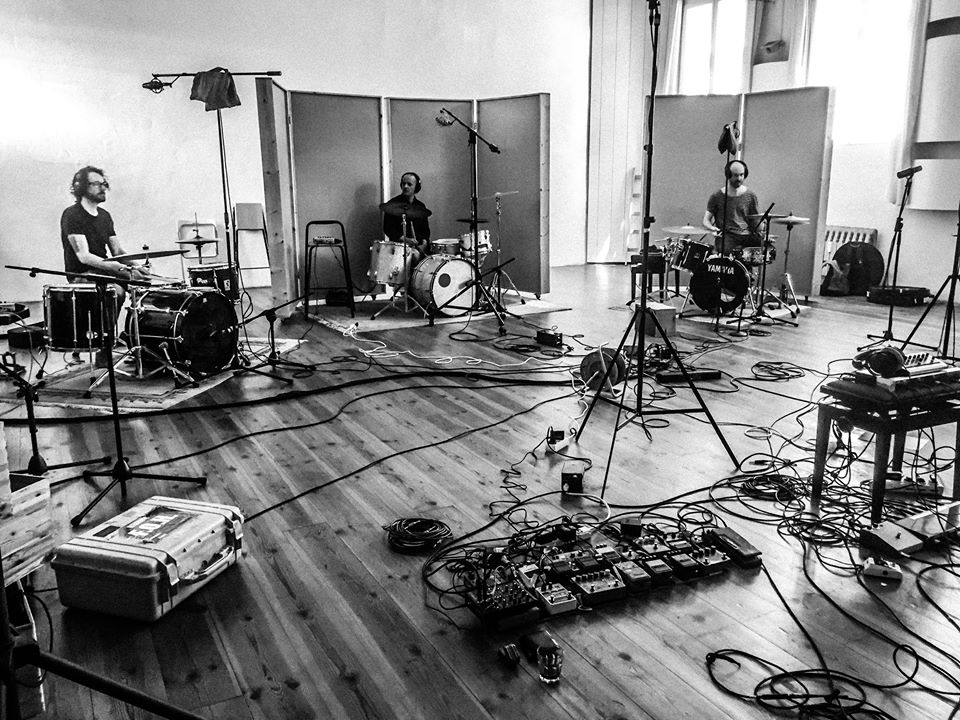 Thank you. The last word is yours.
Eric Quach: Thanks for your interest in our project! Our latest LP is still available through Wolves and Vibrancy Records, for all digital streams/download – check out our Bandcamp.
Dates
15.03: Psych in Bloom Festival, Esslingen, DE
21.03: MS Stubnitz, Hamburg, DE
22.03: Cassiopeia Berlin, DE
02.04: H15 Scene, Copenhagen, DK
03.04: Tape, Aarhus, DK
04.04: Studenterhuset, Aalborg, DK
Klemen Breznikar
---
Hypnodrone Ensemble Facebook / Bandcamp