The Pride Of Regina – The Andantes
All cities on the Canadian prairies boasted numerous teenage rock bands throughout the 1960s. They ran the gamut from primitive to almost sophisticated. But most tended to have one that shone noticeably brighter than the rest. For Regina, Saskatchewan, that band was The Andantes.
---
For a city of 126,000 in 1965, Regina had a small if energetic music scene, particularly in the field of jazz. The first two sort-of rock and roll bands (they also played rockabilly and polkas) in Regina both started in 1957. One was Johnny and the Chordnotes featuring Johnny Klimczak, Ken Jefferson, Barry Simmons, and Stu Dodds. The other was Wally Read and the Goldtones, a seven-piece group consisting of Wally Read, Merv Lowey, Gord Ruschiensky, Wally Gurka, Gord Magel, Jim Lowey, and Dave Yuen.
However the first "stars" in Saskatchewan rock were Joe Vargo and the Dynamics. Vargo, an expatriate Hungarian, was a well-known figure in Regina as a musician, promoter, booking agent, manager, and later club owner. The original Dynamics' line-up was Joe Vargo (bass), Ken Folk (vocalist and later bass as well), Richard "Slouch" Lautsch (guitar – replaced by Jimmy Mann), Andy Goulet (keyboards), and Jim Pauk (drums). Even though they did all cover versions (such as Rick Nelson, Beatles, and later r n' b and soul) they gave electric performances. Remembers Don Young, now president emeritus of the Regina Musicians' Association "Vargo had the hottest band in the province. They were the creme de la creme – they were real showmen, the dance steps – they were simply the best." The Dynamics even released a single on Allied Records, "Such a Time" b/w "Bulldog Workout."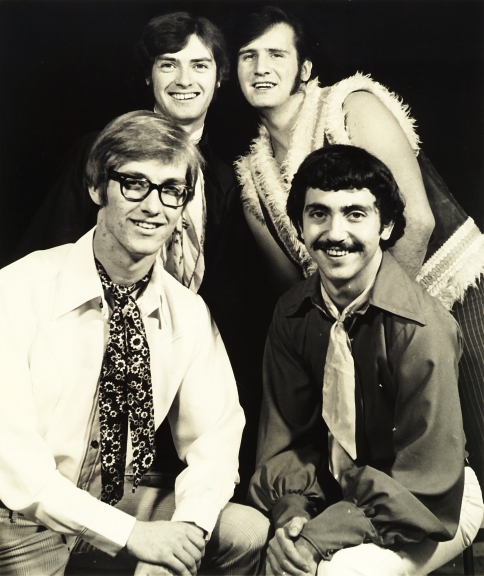 There were two radio stations playing popular music: CKCK and CJME. CKCK in particular was a radio station willing to take chances on new music formats and voices. Their original rock disk jockeys were Ron Andrews, Russ Campbell, "Big Daddy" Doug Alexander, John Wessel, and Dave Jacobsen. An indication that the youth market was considered of growing importance was their recruitment of disc jockey J. Robert Wood. Not only was he on top of the latest rock and pop releases, but he started a weekly teen column in the local newspaper the Leader-Post in April 1965. He would shortly be joined in his endeavours by Johnny Onn of CJME, Howard Green (known as the Jolly Green Giant) who left CKX Brandon and joined CKCK in June 1965, and by the end of the year they added to their ranks a young dynamic DJ – Terry David Mulligan.
The city could boast of a recording studio as well. Calart Studio was started in 1963 by ex-CKRM disc jockey Earl Brown. It was one component of Brown's larger Soundaround Productions which also included Regina's first record label Soundaround, an electronics repair shop, and a distribution arm called Concept Marketing. Some of Brown's memorable local clients included the Canadian Downbeats doing "Surf Party" (1965), Mel West and the Meteors' "Sad and Blue" (1966) and the Checkerlads' "Shake Yourself Down" (1966). The Canadian Downbeats made a splash with the Canadian public (and even into the southern United States) in early 1966 thanks to a Brown –produced single.
Popular music venues in the Queen City in the early 1960s seem to have been rare and short-lived. They would include The Place, The Other Place, The Village Coffee House (14th & Broad Street), along with the University of Saskatchewan/Regina Campus' Darke Hall, Campion College, and later the Student Service Centre. Regina's happening place was Oscar's Last Chance located on Highway #1 as one headed east towards Winnipeg (last chance of course for coffee, food, and bladder emptying). Owned by the Abdullah Brothers, it was not only a restaurant, but a general entertainment facility.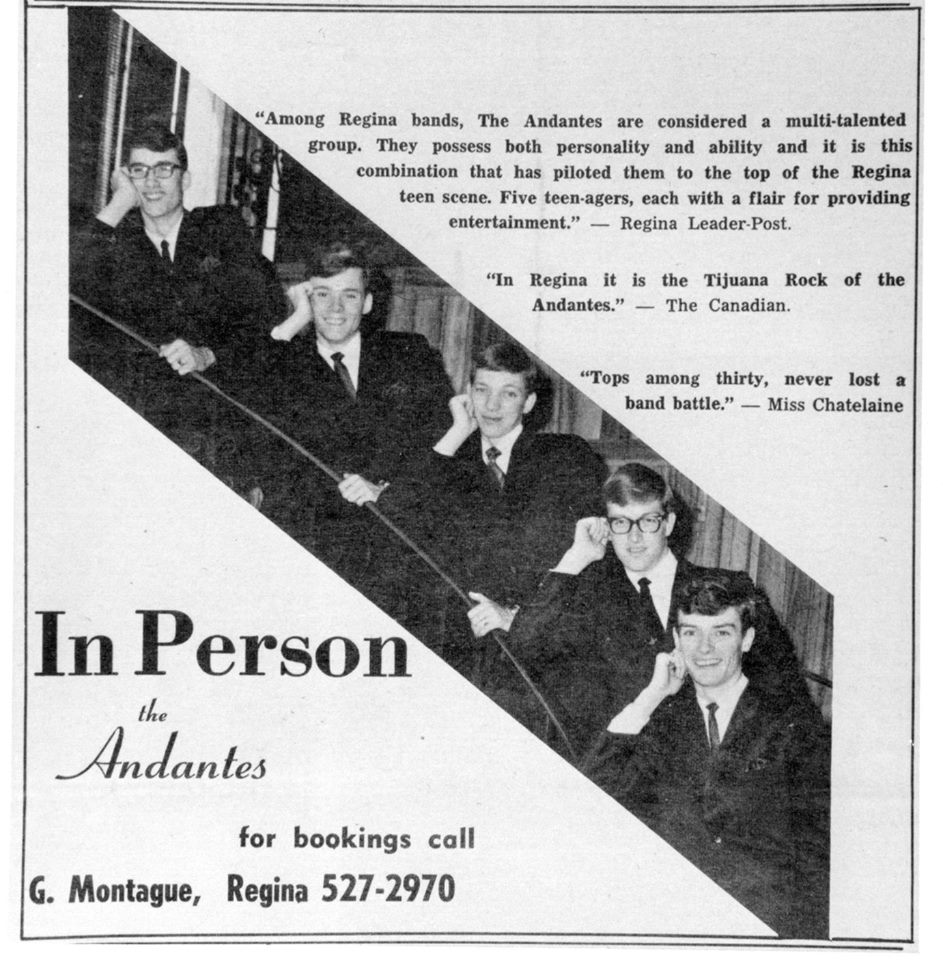 One of the venerable cultural institutions in the history of Regina was the Trianon Ballroom at 1850 Smith Street. It was built in 1929, and was named after a palace built by Louis IV of France. From 1932 on, it was run by the Sneath family, first Isaac and then his son Ross. It was originally intended solely as a ballroom, having a 100×80 foot dance floor made of oak strips cushioned by cork and a revolving mirror ball on the ceiling. However, it quickly acquired additional importance by hosting weddings, bingos, conventions and fashion shows.
Its golden age was during and immediately following the Second World War. It was the social centre for all returned soldiers, soldiers on leave, or recruits at Regina's air force training school. However, it was not all roses. The Trianon started to get a reputation for the not-so-friendly competition for eligible young girls. Many were the brawls between the uniformed soldiers and the civilians in zoot suits, all to the musical stylings of Mart Kenney, Don Messer, and Walter Budd and the Blossoms.
By the late 1950's and 1960's, the type of music offered was changing. Certain groups kept coming back to entertain Reginans: the Buddy Knox Group, Gene Dlouhy (from Esterhazy, SK.), the Happy Roaming Rangers, and Slim Wilson. The largest attendance ever recorded in the Trianon (1,700 fans) was for the Six Fat Dutchmen. However the Trianon had no choice but to recognize that consumers of musical entertainment were getting younger, and they knew they had to mix things up a bit. Rock music was introduced in 1963 by another local group:
With the Beatles era, the bands changed swiftly and seldom returned. Joe Vargo and the Dynamics was the one rock group with a different pattern. That group captured the right mood and music for the Trianon.
By 1965 R.P.M. could report that "Saturday night in Regina usually means a trip to the Trianon for the hipsters who dance to the Radio 13 Impalas group sponsored by CJME." 1966 saw a massive increase in second wave pop group bookings. Many were from outside the province such as Barry Allen, Wes Dakus and the Rebels, and Willie & the Walkers from Edmonton, The 49th Parallel from Calgary, Witness Inc. from Saskatoon, The Guess Who, the Unidentified Flying Objects and the Gettysburg Address from Winnipeg, and the Gremlins from North Dakota. Others were of course from Regina, like The Chevrons, the Checkerlads, the Ook-piks and The Confederation.
Of lesser grandeur, but more in keeping with the times, was the Fourth Dimension Coffeehouse at 2710 Montague Street in the River Heights Shopping Centre. Originally opened in January 1964, it was an acoustic folk club serving espresso coffee and featured both local and traveling artists as Ian & Sylvia, Dixie Lee Innis, David Wiffen, Don McLean, Three's A Crowd, The Dirty Shames (with Amos Garrett), and Sonny Terry & Brownie McGhee. Joni Mitchell was a popular act there – appearing in 1964, in October and December 1965, and in July 1966. Its proprietor was Gene Ciuca (the owner of Gene's Chicken on the Way, Gene's On the Avenue, Gene's On the Highway, as well as Sammy's Pizza – the first pizzeria in Regina). It was revamped and opened as Regina's first discotheque on the weekend of February 3-4, 1967. Not only did it then provide an appropriate venue for visiting groups such as the 49th Parallel and the Guess Who, but made a point of showcasing Regina bands like the White Knights, and the Checkerlads.
Rod McDonald recalls the club and its owner:
To me it was a hippie/beatnik/artist/musician/coffee shop with a few political people thrown in and a draft dodger now and again. Gene was an interesting man. He was on one hand a mainstream businessman and yet he liked to support local artists and musicians. He also did some things in his business life that were different such as opening a high end steak house called L'habitant behind a coffee shop that he owned. …..there was local art work everywhere…
Into this healthy atmosphere, The Andantes saga begins with two Regina-based brothers, Don (born 1949) and Daryl (born 1951) Gutheil. They were the sons of Floyd Gutheil, a multi-instrumental musician, and a member of the Paul Perry Orchestra in the late 1940's, and Gene Dlouhy's Canadians in the 1950's. They started taking trumpet lessons at ages 8 and 6 respectively. In 1957 they joined the Regina Lion's Junior Band (from here on in just RLJB). As for most Regina musicians of the 1960s, their first glimpse of musical possibilities came courtesy of the RLJB. As well, during their elementary school years at Pius X, the Gutheils became members of a boy's vocal group known as the Melody Lads. Under the direction of Sister Mary Bertrand, the group performed songs like "The Happy Wanderer" and "If I Had a Hammer." They even issued an LP as The Melody Lad Graduates in 1966, recorded in Earl Brown's studio and released on his Soundaround label. This solid introduction to vocal and instrumental performance, as well as continuing lessons in theory and reading music, marked the two siblings for a career in some field of music.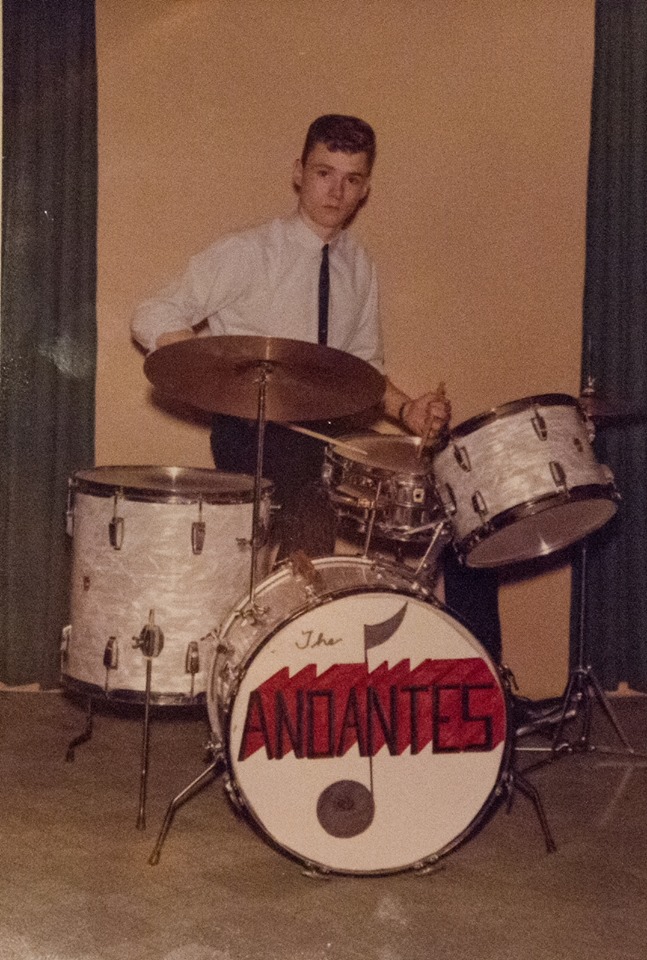 Don Gutheil had another musical cohort in boyhood friend Gary Montague. He was born in 1949, the son of Nolan Edward "Monty" Montague and his wife Lavona. Montague established Mid-West Photo after teaching aerial surveillance photography in northern Saskatchewan to mostly Australians and New Zealanders during the Second World War. He recalls his introduction to the drums:
I grew up playing across the street as kids with Vaughn and Valery Hogg. One day I noticed through a bedroom door a big old-fashioned bass drum and with it an ill-tuned bongy snare drum. Vaughn, I found out, had been with the Regina Lions Junior Bands system for two years. He asked if I wanted him to show me something? Over a period of maybe 15 minutes he taught me how to hold the sticks (the awkward non-intuitive "rudimentary grip"), how to read drum music, stretching exercises drummers use, and along with the non-professional "pressed roll", the "single-stroke roll", the last of the 26 Swiss drumming rudiments…He would show me and I would do it. I sucked it all up.
He continues:
"Anything else?" I asked. "That's everything I know" he replied. Lurking in the back of my mind was the fancy to march in a parade, and a drum may have been part of that because drums are the most visual of instruments. At age 12, I joined the RLJB concert/marching in both performance and competition.
Montague and Gutheil played together in an unnamed and short-lived band in either Grade 7 or 8 at Athabasca Elementary School. Included in that group were Paul Vinintz on piano, Robbie Roberts on trumpet, and Rich Bettinson on clarinet. It resulted in a smattering of applause and, more importantly, the attention of adolescent girls, so the two continued to stay in touch with a view to forming a more permanent ensemble. Montague recalls:
Sometime after the first little guys' band, I have this fleeting memory of following an A Band afternoon practice; I was walking back into the church to pickup my sticks before going home. Donny, going the opposite direction behind me out the open front doors, trumpet case in hand to the meet the family ride, caught my attention and indicated something like 'we should get together and do something else.' I nodded. I guess that was the birth of The Andantes. But we needed some further instruments… One day I got a call from Donny who said "get over here I have something to show you"; so I ran over the mile or so to his house. Donny was down in the basement with an electric bass guitar and amp his father Floyd had bought secondhand only the day before. He was already picking and playing patterns. In short order he had consumed the instrument, singing songs with it,or picking notes with his left hand while blowing the trumpet in his right hand.
In February of 1964 North America and Regina were introduced to the Beatles and other British Invasion acts, and Canadian radio started playing the new music. The Gutheils started accumulating a record collection and immediately became interested in learning to play the new cool instruments. As Daryl explains:
We talked our dad into buying us guitars – my brother got a bass and I got a guitar. We had a good grounding in music, so he knew we were serious. He bought us some pretty decent equipment – even a couple of amps. We learned real fast – Beatle songs, Beach Boy songs…
In the summer of that fateful year – with the country wide enthusiasm for rock music whipped up by the Beatle's movie A Hard Day's Night – Montague, Don Gutheil and Bettinson co-opted several other friends and a beat group finally gelled. Recalls Montague:
…being a brand new pop band – we needed a guitar player…duh, not found in the Regina Lions Bands. I think it was Donnie who came up Rick Shillingford our first guitar player, who fit in right away and sang harmonies. He was a happy, funny, red haired, cherubic-faced, a bit stubby kind of guy who could play. He was not outwardly nervous at all while we were setting up – he would be a just kind of still cool under pressure guy, from what I remember.
Daryl was considered too young – he remembers: "I was looking for a position. I just kept hanging around them and my dad kept bugging them. "C'mon, get Daryl in the band, he can cut it" "No, he's too young" – I think Don wanted me in, he knew I could cut it musically, but it was majority rule."
Although not yet a member, he did make one major contribution – he came up with the name The Andantes after several other music-related names had been rejected. Montague remembers it well:
Daryl was standing beside Donny when he and I were on the phone broaching the topic of a name… From our background we naturally began with musical terms. The first was Allegro, which was fitting for a pop-rock band meaning literally in Italian "lively, gay," or brisk tempo. But apparently somebody already had the name. Daryl probably popped the next one in Donny's ear because I think he said it just before I did, Andante. There was hesitation. The term means moderately slow, melodic with emotion, hardly pop-rock. But the name had a different presence to it….So Andantes it was. It wasn't a long phone call and we had a name.
In June of 1965 with the end of the school year, Bettinson left the band when he moved with his family to Ontario. Daryl Gutheil thus was finally brought into the lineup doubling on trumpet and rhythm guitar. Shortly thereafter, Shillingford was replaced by Gerry Schlegel, who had recently moved to Regina from Fort Frances, ON.
Most of the band still kept up their membership in the RLJB though. On November 25 and 26, 1965 the RLJB put on their annual concert at Martin Collegiate. The Leader-Post was most impressed with the variety of musical styles presented, and highlighted one precocious teen:
Numbers having their premiere performances to a Regina audience include the Norwegian march, Valdres; excerpts from the opera Lohengrin; Trumpets in Stereo, featuring the trumpet section; Scandinavian Fantasy Overture; Japanese Naval Craft March, Akebono; and a Kingston Trio Folk Song Overture conducted by student conductor Donald Gutheil.
Montague recalled one of these special performances by his compadres:
I had just been skipped over C Band. It was the first concert of any kind I had ever seen. In the second half, the master of ceremonies announced that the next piece would feature a trumpet trio to play "Bugler's Holiday". Out walked three guys who collected themselves in a relaxed and competentmanner … descending in height, and who would be Kenny, Daryl and Donny. The piece was all triple-tonguing from intricately in unison to trading up and down the line. I was stunned… .
The Andantes started playing mainly high school dances in Regina and the surrounding district. They were also in demand for dances at the downtown Y.M.C.A. on 13th Avenue. This small dance hall was only supposed to hold 200 people, but Daryl Gutheil remembers packing in 400 high school students on most nights. The band played Top 40 material – Beatles, Hollies, Beach Boys, Yardbirds and Rolling Stones. Their horns also allowed them to do tunes such as Herb Alpert's "Lonely Bull" and "South of the Border." Even though this was only a small part of their repertoire, local DJ's needed a distinguishing label and thus called their act "Tijuana rock".
The Andantes participated in Regina's first Battle of the Bands in January 1965. Montague:
I asked and it was Donnie who told me what a battle of the bands was. We were still little known in the city. I can only assume that it was Donnie's affiliation with a DJ or two in Regina that got us an invite to play — compete! — at the "1st" Annual Big Band Battle Blast" held in the YMCA gym.
He explains they were already quite professional for their ages:
Actually, being Regina Junior Band A Band alumni, Donnie, Daryl, Kenny and I were experienced contestants in both concert and marching band competitions. We had acquired discipline; that's not to say we didn't have butterflies at the opening of the battle of the bands, we just knew how to be composed and keep our grip until we were off and flying. A Band was used to winning competitions.
The odds were somewhat stacked against them. First the older Dynamics were in the competition – an extremely tough act to follow. As well they were up against Regina's then-popular songbird Loreen Church. She had a leg-up: she was well-known (with her own fan club), and was already a recording artist. She had signed a contract with Barry Records and released two 45 rpms entitled "Lonely One" (written by Dorsey Burnette), and "I Want to Stand Up On the Mountain" which made it on to the CKCK charts. She was just about to release her third "Put Down." Church had been mentioned in Billboard, and even the Ottawa Journal had shone a light on her the previous year as "a pretty 16-year-old from Regina who should go places…"
Continues Montague:
There were large canvas tarps to protect the floor from the equipment of the bands, laid into the corner, so three bands could set-up either wing, across the gym to the right from the double entrance doors in the middle. Loreen Church, of whom I'd had only just heard her name, set up with her band on the far right, and were the first to play. I believe we were fourth just around the corner, and next to us were Joe Vargo and the Dynamics. …I'd not heard of any of the other bands before.
The results:
The winners were chosen probably by ballot from the crowd, in which case, it was good to get as many friends in attendance as you could. But it could have been by a panel…can't remember. Loreen Church's band got first. Joe Vargo and the Dynamics came second – they were solid and mature. And we got third, perhaps a little disappointed, but really didn't know what to think of it either way. When we were packing up the equipment, we noticed Loreen Church standing a little out front until she got our attention. Then she stepped forward and said, that even though we got third, we were really, really good… Then she made a prediction: that in one year's time — we would be top band in the city.
That was a welcome pat on the back, but it also led to their first defection six months later at the next competition – the "CKCK Spring Big Band Battle Blast" in June 1965:
Well, she was right on… That's when Rich Shillingford gave his notice. Why? He replied in is funny cherubic way, "I just wanted to make top band…" We all had a laugh. He had been waiting – you see Rick had long been mutually, madly in love with his high school sweetheart, Penny, and they were engaged to be married, and he was apprenticing as a mechanic in his dad's garage. He had no time to be running around city and country with a bunch of wildly energetic troubadours.
Very early on the respective talents of the group's founders became evident. Montague – the original driving force – comments on their roles:
The Andantes were a democracy, quite naturally. I became known as the drummer and leader… I assumed the logistics, policies, booking (the home phone going off — my father's business during the day, the Andantes business during the evening), handling of all monies, renting vehicles and trailers, etc. We finally decided to call Donny our music director because that's what he was, and boy was he good at it! A natural. He always seemed to know about tunes we ended up playing from England before they hit any of the Regina radio stations. In the beginning starting out a kids, Donny made sure I watched this new band from Liverpool on The Ed Sullivan Show. He knew they were going to be huge, before they hit North American radio stations. He must have had early subscriptions to British music magazines…
As was almost mandatory at this time, The Andantes secured sponsorship from a local radio station – in their case, CKCK. Sponsorship meant free on-air promotion, regular bookings, the occasional use of a studio for practicing, access to the record library and, depending on the gig, use of the CKCK P.A. system. The Andantes received their first mention at the national level in December 1965 when R.P.M. reported on their participation in a CKCK-sponsored event:
Barry Dreger reports that CKCK's Third Annual Football Fling was the biggest yet. The Canadian Downbeats topped the bill with the Shandermen, Boleros, Rhodesmen, Andantes, and the Tracers as well as Go-Go girls. Saskatchewan sweetheart Loreen Church found that most of her time was taken up with signing autographs.
They were rising in prominence, but were still a ways away from the top. The post-New Year period until Easter 1966 saw the club scene take off in Regina. It was good for both musicians and audiences – not so good for the Andantes. The Fourth Dimension leaned on imported talent: it started January with The Mitchells (Chuck & Joni), then several weeks with the Gnu Foke, followed by Torontonian Michael Sherman, and topped off with Marti Shannon – a Saskatonain fresh off the "Let's Swing Out" television program. Sam's Go Go Club operated with a different philosophy – an ongoing string of one-nighters, and mostly local bands. In January and February they featured The Impala Set (later just The Impalas) five times, The Soul Grinders four times, the Canadian Downbeats eight times, the Ook-Piks three times and the Checkerlads, Mel West & the Meteors, The Dynamics, and the Chevrons two times each. Another short-lived club was the 007 Nite-Club (quickly changed to the Go Go 7, or the Double Go 7), located at 14th Avenue and Broad Street. It opened on February 12th with a double-header including the Ook-Piks and the Dynamics.
A promising new club – Arthur's – in the swanky Hotel Saskatchewan was brought to the attention of Regina's music fans through a series of newspaper ads "Join the Swingers. Make the Scene!" It was optimistic promotion – and there was no swinging music. No bands were hired, and the entertainment consisted of Ken Jefferson on piano and Ray Hunker on accordion. They gave one the choice of "Sing-a-long" or "Swing-a-long." Another new club that did live up to its hype was the Cricket's Chirp at 2422 Eleventh Avenue. It also featured local talent – the Shandermen, the Canadian Downbeats, Blackpool, the Checkerlads, The Webb, the Soul Grinders, and The Quarry. It was also the only club to give the Andantes their first club date on January 28th.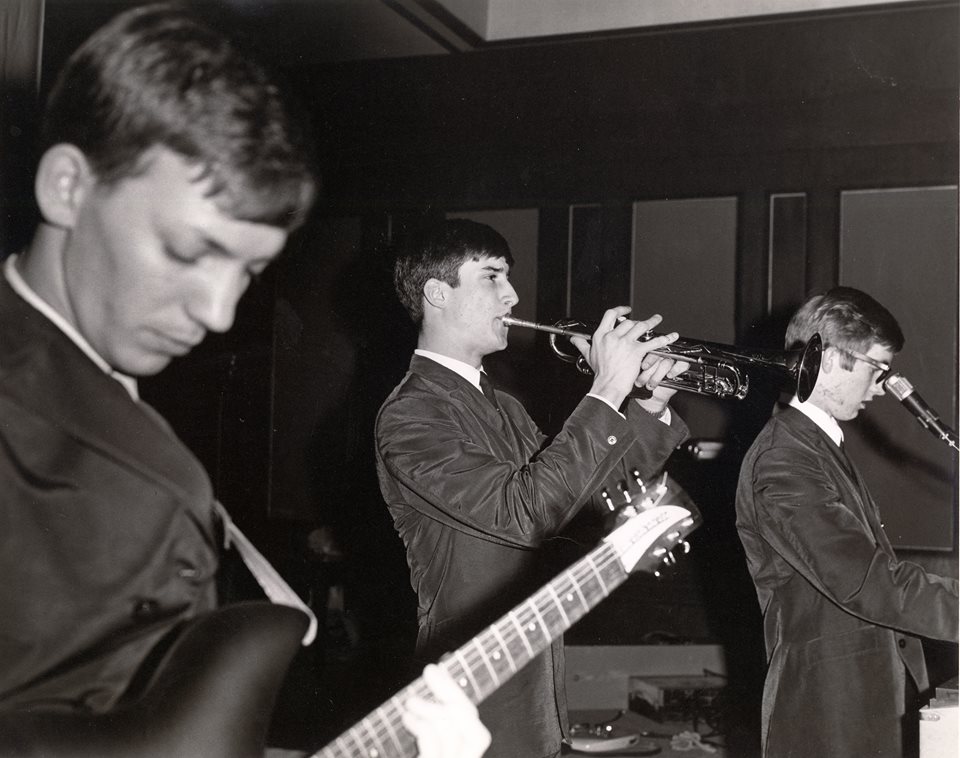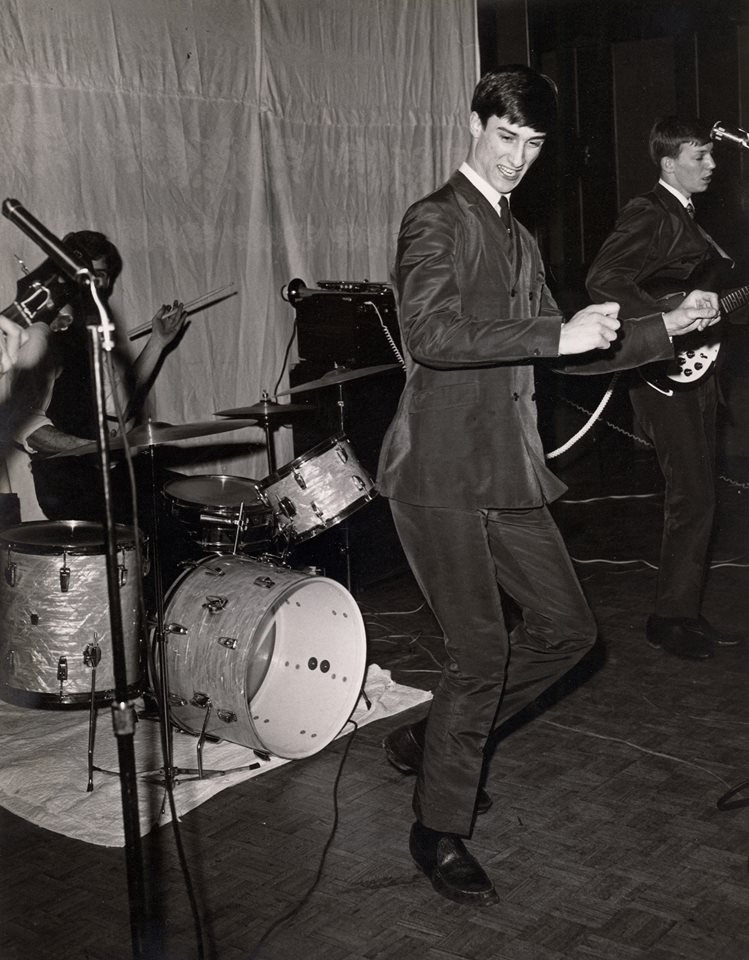 An important concert for the Andantes took place on April 23, 1966, when they played the windup dance at Regina's Hi-Y Day in the YMCA auditorium. Hi-Y Clubs were youth organizations under the general guidance of the YMCA/YWCA. They had been going since the 1930s, but started to really attract members in the 1960s. Numbering 1,200 hundred members representing students from every high school in Regina, there were 56 individual clubs in 1966 each with an adult "advisor." Their activities – usually thought up by themselves – were meant to teach them "responsibility in a fun way" and keep them occupied with "positive" things to do: visiting senior citizens homes, raising money to put television sets in hospital rooms, assisting service clubs, organizing a weekly teen dance at the "Y", and so on. The religious aspect of the organization was downplayed, but was evident in the "pledge." According to reporter Bob Hughes:
Membership in the Hi-YU requires extra work, obviously and taking a pledge, "A member must pledge to create, maintain and extend, throughout the home, school and community, high standards of Christian character, and to stand together on the platform of clean speech, clean sports, clean scholarship and clean living."
Hi-Y Day was a major event. Much like the present day We Day, it was a day set aside to recognize youth, and in Regina at least, consisted of a parade, fashion shows, displays, a tea, a car wash, a refreshment booth called "The Gyp Joint", and an open house at the YMCA. The first annual one was held on in April 1965, which ended with a seven band "spectacular" including The Andantes. The second annual Hi-Y Day dance featured only The Andantes (aside from the crowning of the Hi-Y king and queen), and all proceeds from the dance went towards the YWCA building fund. The event introduced the band to a huge cross-section of Regina high school students, and considerably increased their core fan base.
The band's next national mention – also in R.P.M. – confirmed their victory in another local battle of the bands in May 1966:
Reginians are still talking about the CKCK "Easter Band Spectacular" which drew a packed house to the YMCA. Nine bands battled for the prize money, with net proceeds going to the Y World Service Program. The Club 62 Andantes took the top prize.
Their concerts at the "Y" were so popular that the local disc jockeys wanted to be part of the show – one in particular. Montague:
Howard Green rings a bell, but it was Terry David Mulligan whom we were most familiar with. A former RCMP officer, he was the first radio announcer who was cool, hip…He could speak like the kids, made you giggle listening to the radio; a emerging brand…new style, refreshing, versatile, funny on-the-spot new idioms.

Saturday afternoon dances at the Y' we and other bands played often. Donnie got wind that he (TDM) was coming to emcee one. I used to spin/flash-flip my sticks; new, a little bit of showmanship I fell into which originally helped keep me occupied during simple stuff. While we were performing, he would come back to me indicating to give him an extra stick, which I did. He then went back to the mic trying to mimic what I was doing (which he knew he couldn't of course) and made a show of ineptly dropping it along with goofy faces lampooning himself.
Even with limited club dates, the band became very popular very fast in the first half of 1966. It was not because of bad behavior though – they were not surly, contemptuous, bad-tempered, or threatening in any way to western civilization. On the contrary they were clean and well-groomed, unfailingly polite, well-spoken, and enthusiastic about their music and audiences. At least on the surface, they did not appear to want to dishonor anyone's daughter. It was an upbeat mannered kind of cool. Margaret Taylor (nee Kalina), a teenager in 1966, who was studying at the Royal Conservatory of Music in Regina (later to become a professional violinist in Vancouver) recalls them with evident delight:
It was all about going to the YMCA on Friday nights for live music. That's where us 14 year old girls would hang. I don't think we actually danced, we just watched and listened to the bands. The Andantes played there on a regular basis. Whenever they held a battle of the bands, the Andantes always, always won! Another fun spot was at Katepwa Beach. I got in huge trouble with my parents because I would sneak in, It was over 21 and lots of beer! How the Andantes were hired there [so much] is beyond me. They were only 16 year olds, but the nights they played were jam packed-good old commerce/business.
She remembers one of their rare gigs at Arthur's:
I also heard Gary Montague play at the Hotel Saskatchewan – solo drums if you can imagine. What drummer have you heard play a solo act? He was so good it was unbelievable. One of the reasons the Andantes became so successful was that the band would leave space in their tunes for Gary's drum solos. Everyone would go wild. The Gutheil brothers were also amazing – they played guitar and bass and sang harmony…. Just really talented. If that was today, the Andantes would be very famous. They had it all together on the music, very professional sound, very energetic on stage… thrilling! And they were every girls dream. So good looking and so nice. Well brought up boys!
Montague agrees his drum solos were a selling point for the band
I adopted the drum solo off of Sandy Nelson's 'Let There Be Drums' (he has been credited with turning the drums into a solo instrument), and called my solo the same. Nelson's was a beautiful acoustic recording, but way too simple in content. I would use Nelson's introduction to entice the crowd into it and take off from there on my own stuff. In the beginning as a kid I found myself frustrated with using marching drum sticks on the drum set (which were probably about the same width and heft as your standard rock drum stick today, 5A, and changed to 7A Regal Tip, a jazz stick.) Thereby I found speed, a lot of it, becoming a very, very fast drummer, and known for it. I played with the jazz sticks throughout the years in all manner of venues large and small – without amplification, don't ask me how I did that. As many drummers did I took my bottom heads off (not the snare drum of course) for as much volume as I could project.
He continues:
Bands back then played four-hour gigs, four sets with 45 minutes on, 15 minute break. We'd put the drum solo at the end of the third set because my arms would in effect be bunned. The drum solo became a mainstay throughout the years, but that first Battle of the Bands was one of the first performances. The solo would built up slowly exposing the tones of each drum, and then climb in crescendo all the way up into a long-drawn-out blinding flurry of sticks and beats all over the drums with the bass drum on a driving straight 4/4. Off the extended crescendo, I would begin to wind it all the way back down… to a single tap. Nobody did drum solos back then. When the beat got too fast to dance, they didn't walk off the floor, they stood around the drummer in a semi-circle and just watched, the final slow tap bringing big applause. We used to refer to it as a 20-minute drum solo, but looking back on it now I can't imagine it was that long even for a young drumming-fit guy like me. But it was a piece…
By this point their progress was clear to all. The gigs increased, audiences multiplied, and everybody wanted to hear more from The Andantes. The group's first recording experience occurred in the late summer of 1966. One of the DJ's from CKCK, Howard Green, asked them if they had any original material, as he could arrange some recording time. Don, Daryl and Ken Leonard wrote two songs on the spot – "Oh Baby" and "I've Got a Secret" – and recorded them as live 2-track demos in the radio studio. Daryl Gutheil recalls that they were "both upbeat pop songs featuring our three-part harmonies." No one seems able to remember the full lyrics, but Daryl retained a few key lines in his head. From the first "Oh baby, come back to me… can't you see I'm in misery", and from the second:
I've got a secret and I wanna tell you
It's not a secret when I tell it to you
Because I want you back
You know I want you so bad, you're not there.
Laughs Gutheil: "I think the music was slightly more impressive than the lyrics." The tapes received some airplay on CKCK, were circulated among hardcore fans, but were never pressed onto disc.
The next major gig was the second CKCK Battle of the Bands in October 1966. Their competition included the Hard Varks, Rhodesmen, Bod Squad, Shandermen and, from Moose Jaw, the winners Mozart & the Wolfgang.
The band's next national mention came in the first week of February 1967 in the column "Canadian Sound Survey" published in the Toronto Telegram's weekly insert known as "After Four." One of their correspondents was Terry David Mulligan, then with CKCK, who reported on which new records were most popular in the province's capital. As well he included mention of: "Regina's Fourth Dimension Coffee House, a long time entertainment centre, will be turning discotheque this week. Top groups from across Canada will appear and many local groups will be spotlighted, such as Regina's favorite The Andantes."
While they were by no means professional yet, people started to take a second look at the band. Reporter Bob Hughes of the Leader-Post wrote the first major profile of the group in April 1967:
Who are The Andantes? They are a group of five teenagers – four of them are high school students and the fifth works…Gary Montague, an 18-year old Sheldon Williams Collegiate student is the mastermind behind the group. He formed it three years ago. There's a brother combination too. Daryl and Don Gutheil attend Campion College when they are not performing on stage. Don is 17, Daryl is 15. "I'll be 16 pretty soon, though." Ken Leonard, 17 years old and a student at Sheldon, is the fourth member and rounding out The Andantes is Gerry Schlegel, at 19 the oldest member of a young quintet. Gary, the leader, plays the drums while Don strums the bass guitar. Gerry plays lead guitar and Ken and Daryl play trumpets.
They were labelled as unusual for several reasons. Firstly the two-trumpet approach placed them outside mainstream rock' n roll. Then they were shown to have real musical talent:
The Andantes are deep in musical talent. Ken was one of 120 musicians chosen from Canada and the United States to tour Europe a year ago. Members of the band have won four scholarships in all. Gary has performed in three Shriners' concerts as a guest artist. Last year the concert played before astanding room only crowd in the Capitol Theatre.
Thirdly, they paid attention to their singing:
"We are one of the few bands in Regina that has three and four-part harmony," he said. Don sings the lead and the rest harmonize with him.

It produces an unusual effect that has proven pleasing to the ears and won The Andantes a horde of followers.
Finally, they stood out because of their preppy appearance. They wore sweaters, several had horn-rimmed glasses, and all were clean-cut. The Leader-Post wrote approvingly:
Oh yes. The Andantes don't have long hair. "Partially because we might run into trouble in school. But mainly because you don't need it to be a success," explained Gary, "We're what you might call the Joe College types."
While they appeared to go from success to success, the article pointed out that:
The road which leads in the proverbial pot of gold isn't always an easy one to tread upon for aspiring groups. The Andantes have been tripped up several times. A few weeks ago, they were dealt a pair of heartaches which cost them appearances on two television shows – the Gala Night presentation and 'Through the Eyes of Tomorrow'. When they heard about the Gala Night auditions, the group felt they had a good chance of winning. They were told that they would have to be on stage for an audition one half hour after telephoning for information. Unable to find Gerry, Gary, Don, Ken and Daryl attended and won the audition minus their lead guitarist. But another group protested that they did not fill in a proper application form. The protest was upheld.

The second blow came the same week when auditions were being held for 'Through the Eyes of Tomorrow'. This time The Andantes were eliminated because they didn't belong to a musicians union.
Through the Eyes of Tomorrow was a CBC program – supposedly viewing the world through the eyes of teens. It was broadcast on the national network, so an appearance on that show would have brought the band national attention at a formative period in their careers. This Leader-Post article was a ray of light in an otherwise dark period. In May 1967 Montague's mother, who had been battling cancer for several months, passed away. Montague had stayed home as much as possible to be with her, and the band played only a handful of gigs between January and May.
In June the Andantes reassembled, and worked up new material. As of July 1967 – following the first live global television linked program "Our World" they found a new opening to their show – one that not too many bands could pull off. Recalls Montague: "We opened with Donnie on trumpet, fingering the bass guitar notes in his left hand, Kenny on trumpet in the middle, and Daryl on trumpet playing keyboards on his left hand: the fanfare to the Beatles' Love, Love, Love ["All You Need Is Love"]… then slipping into all the harmonies thereof, with Donnie singing lead."
A positive break occurred almost immediately – the offer of a two month long engagement as house band at Varsity Hall in the summer resort town of Sylvan Lake, Alberta. It was built in 1930 by J.P. Simpson as The Trianon. The Penley Family of Calgary purchased it in 1933 and renamed it. The Varsity was a fixture in this central Alberta lakeside seasonal community. It was purchased by jazz saxophonist Paul Perry in 1947, and his orchestra played there from May to September every year until 1965. It could comfortably house at least 500 dancing couples, but most summer weekends it far exceeded that number. Even though his groups featured the cream of Canadian jazz players, adult audiences started to decline in the early 1960s. Perry realized that the resort demographic was changing, and to keep the hall going, he needed to bring in ensembles that played teenage music.
The 1967 season opened in mid-May. Perry had set up a relationship with Edmonton's Rayal Talent Agency to supply rock bands, and the first month and a half saw appearances by Us Incorporated, Willie & The Walkers, Tangerine Soul, Skeleton Key, and Sons of Adam. However, for reasons unknown, the arrangement fell apart in late June, and Perry decided he wanted a reliable, ongoing house band. As Gutheil describes:
My dad had worked with the guy who owned the hall there, Paul Perry, in the 1940's and '50's. My dad contacted him and we sent him some material. He was happy with it so we came out and played the whole summer as the house band. This was unbelievable for young guys like us.
Montague thought it might be a good idea to "work" their way to Sylvan Lake, and they decided to engage the services of a booking agent. The best-known agent in the Queen City was Joe Vargo. Montague takes up the story:
Donnie said he thought Joe Vargo booked in Alberta. We finished practice, made a phone call, his wife answered, we explained who we were. A moment and she said Joe was in his office, we said we'd be right over… His wife was short and pretty with a black bob cut, no accent, and there was the presence of a baby in the house. She directed us downstairs which was basically an empty basement, cement floor and walls, with an old wooden office desk and chair off in one end, a phone and some errant papers on it with Joe sitting behind looking like he wasn't up to much… perhaps just waiting for us.

Joe was a short man. Well, let's put it this way… he was diminutive driving around town in his pretentious big black 'limo', AND in the chair behind the desk in front of us. He had short black hair, slavic features and a definite accent (which Donnie could mimic well); he had a soft voice, and didn't speak a lot. He lived in an average suburban house on an average suburban street. He seemed genuinely impressed when we played our reel-to-reel to him. We explained what we were up to and possible dates; if he could arrange a gig(s) and if that worked out perhaps we could work together again. We would have indicated we'd pay his normal percentage. We left the meeting with the name and number of a man, Ron Sakamoto, in Medicine Hat. There was the understanding to contact him when we pulled into town, and everything would be arranged on the date in hand.
It didn't quite work out that way:
Ron Sakamoto was a well-liked and respected, dapper and noted by the ladies, good looking young man about town… a few years older than us. We ran him down at work, if I remember in the men's clothing department at The Bay or Sears. Indeed, he was a super nice guy! He introduced us to his fiance before we left, a soft, very pretty blond Caucasian girl; you get the picture – a mixed race marriage back then… Ron was certainly familiar with Joe Vargo, but he had never heard of us, nor had any gig been arranged.
Fortunately an opportunity arose:
As it happened, Ron was currently holding a battle of local bands over a number of days. I believe it was something like a week, as in one band each night at the same location, and people's votes decided the winner at the end. As convenience had it we were tacked on an extra night, with the proviso that we didn't tell anybody we were from out of town (a ringer) which would compromise Ron's good word as the music promoter and booker of bands about town. While packing up, Kenny inadvertently placed his case on a side table to put in his horn and what popped up on the raised inside, read: Regina Lions Junior Bands. Donnie and I both jumped on him to close it. (Kenny you silly bugger.) But, we don't know how many, if anybody, actually noticed it.
Not unexpectedly, they won the contest: "We played the gig, and won the vote. We crashed in the basement overnight of Ron's family home. Then we were off to Sylvan Lake in the morning, prize money in hand."
Breaking his promise to secure them a much-needed gig was strike number one for Vargo. Others would occur. In the meantime The Andantes continued on to their destination. Montague recalls arriving:
We blew into SL on a Sunday afternoon and were informed that we had to play Sunday too, but a shorter, in concert performance. We loved playing in concert, where the audience is not diverted dancing, and we could choose our favourite tunes and nail them. Donnie, Kenny and I were the showmen, Daryl was by nature reserved, and Gerry just looked cool. So we introduced ourselves by letting them have it; I think we were enthusiastically received and adopted as the hometown band for the summer.
Back to Daryl Gutheil:
We played in a big old dance hall – and drew crowds from Edmonton, Calgary and Red Deer. We played 6 nights and Saturday matinee every week all summer. We stayed in a little cabin beside the hall. We were making a little money, but it didn't really matter that much. We had a lot of material. I was still in high school, so this was the ultimate summer!… I think at the end of it we all agreed that it had been the greatest summer we'd ever had.
Back to Montague:
… for the guys as a whole it meant the opportunity to play every night, with the freedom to not have to travel distances, set up and take down equipment, negotiating heavy items — amps, outboxes, some keyboards — up and down the likes of stairs. Albeit we had enormous, steadfast, youthful energy back then and always the restless enthusiasm for performing, but this time with no bother of the road, the one night stands. We were rested and anticipating each night, often after which there was a party gathering in our residence, the detached cabin beside the hall.
It was during this summer that Gutheil adopted the instrument for which he would become known:
I started playing keyboards that same summer. Up to this point I was playing guitar and some horns, but we wanted to expand the sound. Before we left Regina, some of the guys said "we need to get some keyboards happening – anybody play keyboard?" I said "Well, we have a piano at home, but I don't really know how to play." They said, "Do you want to try it?" "Sure, but I can't take it with us." "Well, we'll rent this little organ from Arcade Music for the summer and see if you can learn it." So I said, "Okay, I'm willing to give it a try." I knew music, I knew chords on the guitar – it was just a matter of translating the notes. It came pretty fast.
Not realizing that it could not or should not be done, Gutheil started playing the keyboard with his left hand and the trumpet with his right simultaneously. It was like having an additional musician, and the band members liked it so much that Gutheil's guitar-playing days came to a quick end.
They did not, as remembered, play every night. In practice they had at least one night off every couple of weeks, and on those nights other bands, primarily from Edmonton, would show up. Montague also recalls:
Often on Saturday nights The Lords from Edmonton would come into town in their smartly converted bright red school bus (they looked full-time), had touches of brass, with sax by the keyboard player, and were 'LOUD, MAN!!'
As idyllic as it appeared, there was one uncomfortable development. Recalls Montague:
In the village, Gerry came across and bought a set of six throwing knives, became thoroughly bewitched with them: wide-eyed, disturbing and bizarre, casting them, among others, into the likes of wooden walls outside of the hall and the outside of the cabin back door. The guys were quiet about it, but the general feeling was made known. The issue faded – either from Gerry's interest (he got the point?) or he just played with them elsewhere.
The band received another note of national recognition in the Fall 1967 issue of Miss Chatelaine. Debbie Medland, a senior at Central Collegiate, wrote in the column "Dateline Regina" beside individual head shots:
Rated tops among some thirty rock-'n'-roll bands, The Andantes have never lost a "band battle" [perhaps she was not aware of their placings in the 1965 and 1966 Regina band battles], toot two trumpets for a Tijuana flavor, try not to let the band interfere with homework (four are in high school, one works). Members have won four musical scholarships."
Even though they had good luck, supportive local media, and a serious work ethic on their side, the band realized at this point that they needed help if they were to move up to a professional level. The management-like duties were a pain for Montague – he was beginning to book gigs almost a year ahead – but salvation came to him with an unexpected phone call in the fall of 1967:
I was beginning to feel the pressures of high school concerns amid handling the booking, managing and playing all the gigs. It was midday around the lunch counter, just my father and I. The phone rang. My father answered; it was my business. A man who talked so fast literally I could barely understand a word he said, except that he came from Chicago and his first name may be Don. I demanded he slow down. What emerged was that he was a music agent named Don Edwards hailing from the Chicago area wanting to start an agency in Regina… "Did we have an agent and/or were we interested?" Straight up I advised him that in my opinion – if he kept it honest – he would "clean up in this town." ….I told Don we would not sign any contracts, but that if he did right by us, we'd do right by him. I agreed that if he got us a gig, we'd give it a try. And so, what turned out to be a beautiful relationship began with a handshake. Don Edwards bagged the Andantes first off, the top band in Regina, and built Edwards Talent Agency from there.
Don Edwards was actually from Kankakee, Illinois, just outside of Chicago. He moved to Regina in 1967, married local girl Sharon Duke, and kept up his business contacts on both sides of the border. He set up an office at 100 Broadway Avenue, with the advertising slogan "Book now, Tomorrow may be too late." And because he was scrupulously honest and fair in his dealings, his Regina clientele grew at a rapid rate. A December newspaper advertisement listed eighteen bands in the stable including the Bod Squad, Checkerlads, Chevrons, Crosstown Bus, Dickery Docks, Impalas, Motley Crew (NOT the Vince Neil/Nikki Sixx band), Shandermen, and Stonehenge Slum Clearance. These were all money-makers, so that put him in direct opposition to the established booking agent Joe Vargo. Montague:
One day he received a call from Joe Vargo. It seemed Joe wanted to have a little chat about hey, say the two of them working together, maybe have a little amalgamation sort of thing? Perhaps Joe was feeling the pinch? Don had started his agency with us, and our being the best band in Regina we knew other bands would take that as a nod. When Don politely maintained he really wasn't interested, Joe Vargo threatened him. I remember the quote: "I'll send my boys over." To which Edwards immediately went ballistic, called him out, and slammed down the receiver! A mini-gangster in Regina!
That was strike two against Vargo.
November and December was an active period for the band. They played Balfour Collegiate's "Football Dance", twice at Campion College dances, as well as the "Holly Hop" at Thom Collegiate where student correspondent Irene Hausmann reported afterwards "The Social Club's Holly Hop was very successful. The Andantes were at their best, and everyone enjoyed themselves." For the first time they played to a Calgary Audience. On December 23rd they showcased at one of that city's hottest nightclubs The Friar's Den in Glamorgan Shopping Centre on 37th Street. They returned home to play one night at Regina's Mousetrap, a short-lived club owned by none other than Vargo. It opened for business in December 1967 in the River Heights Shopping Centre. And that Andantes gig was the impetus for strike number three. Montague tells the story:
And so… after Medicine Hat, and Joe the mini-gangster, it was with a grand measure of aghast and guffaw that Don Edwards received a second call from Joe Vargo wanting to hire The Andantes for the opening of his "new club," not that anyone knew of any other club he had. Edwards made sure there was a signed contract, which I recollect was for $250 for the two nights. By that time we were members of the musicians union.

I vaguely remember the club…using part of the basement floor (the other part was left in the dark), the new smell of renovation with freshly laid black and white tiles, the ceiling sprayed black, support beams and some tables and chairs colour co-ordinated black and white, a low (good) plywood stage which seemed to be a weaker white (maybe they were running out of paint), a feeling of starkand unfinished, and acoustics a bit too bright which could have been remedied by bodies sucking up the sound. Unfortunately that didn't happen – I don't remember it being particularly well attended at all.
He continues:
I do remember Joe actually smiling with a little wave to me from about twenty feet away as we were moving the last of our equipment out, saying: "I'll send you a cheque." Said cheque of course never came… and so I turned the contract over to the musicians union. In some weeks we received the cheque via the union. We assumed Joe would have faced being black-balled. Even for a guy with a personality like Joe Vargo, that was a really stupid move to attempt. Not only did he not do his homework (we had joined the union), he had signed a legal agreement which he then couldn't lie about, and which could be enforced. And he forgot to check his ego at the door for whatever perceived animosity he cultured in his mind against us, the top band, for not crawling to his perceived little empire. My intuition is that he was probably really financially hurting at this point, yet had no squirming option but to find the cash to cut that cheque through the union, and make it stick.
With their business affairs now being handled by someone they trusted, the band concentrated on growing and improving musically. It started its advance into the jazz-rock field in February 1968. Montague in particular had been looking for his type of music throughout the 1960s – never quite finding it:
To be honest (oh horrors/scandal!) as a drummer I wasn't much taken with playing the Beatles, Stones, or Beach Boys. Don't get me wrong – the obvious genius of the Beatles grew more and more on me. But back then, I was energetic and searching. Some of it was partially satisfied by driving rock with say Mitch Ryder and the Detroit Wheels and Steppenwolf, R n' B or some funk. I intuited what I was really looking for, but didn't know if it was out there, or even had a name. Until….the first album by Blood, Sweat and Tears ['The Child Is Father to the Man'] was released. Fusion… they did it all: rock, funk, jazz, blues, latin. Bobby Colomby was the drummer I wanted to listen to: precise, versatile and fluid…
The growing mutual respect and friendship between the Andantes and Don Edwards gave rise to an amazing second recording opportunity. In the spring of 1968, Edwards used his connections in Chicago to book two days at Chess Studios in mid-August. Chess was one of North America's most respected studios, owned and operated by brothers Leonard and Phil Chess. It was the home of the Chicago blues where the original black bluesmen recorded much of their classic material. Betraying his white prairie naivete, Daryl Gutheil remembers: "We didn't know who Muddy Waters was, but we figured since all these guys were talking about him with reverence, there must be something going on here!" The band was aware that The Rolling Stones had recorded a number of tracks at Chess during their first American tour in the summer of 1964 including "It's All Over Now", "Time is On My Side" and their homage to the facility itself entitled "2120 South Michigan Avenue".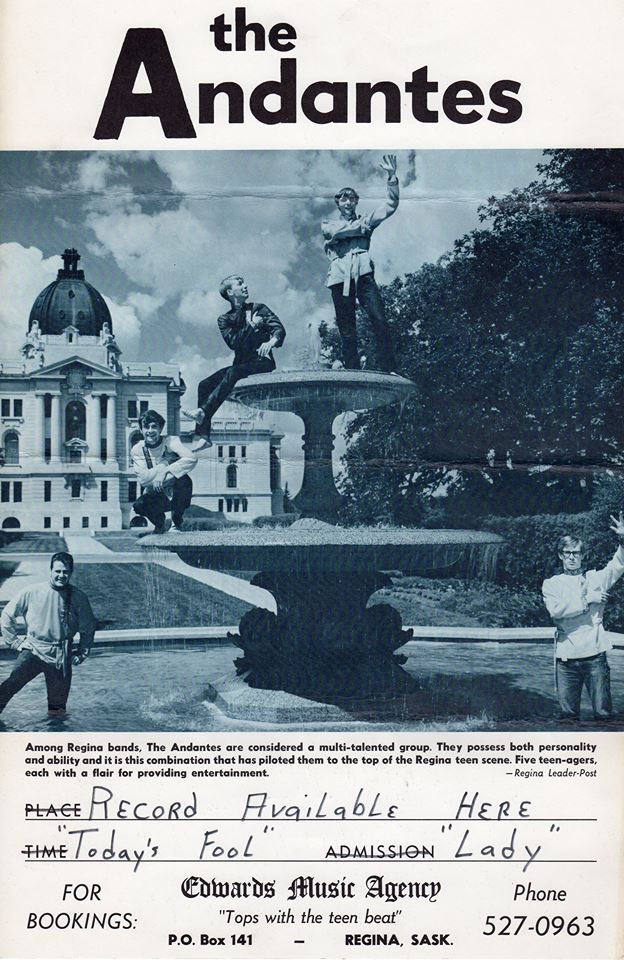 The session was costed at $1,500 for two sides, and the band stepped up its gigging throughout June and July to save the necessary funds. They took this opportunity very seriously and wanted to record unique and top notch material. Montague:
We were going to be recording in Chicago and needed something to do it with. We let the word out and probably Donnie came up with him. If I remember, Fred Taylor, yeah, it seems now, was from Moose Jaw, was kind of on the periphery of the scene, an older, early hippy type. It would have been D&D and me one day in the afternoon, drove downtown to pick him up, brought him back to my home and sat him down in the living room. He was very honest with two songs we might be interested in. He took out two sheets of paper with the lyrics written on them. In order to explain the melodies, he sang them out in a booming voice. D&D and I looked at one another and agreed we had something to work with; with our backgrounds we could arrange anything. That's what we were looking for at such short notice. I payed him an agreed $25 a song on the spot and a handshake. Then we drove him back. Phew, we had that taken care of.
Taylor was also a practicing musician, being a member of Mozart and the Wolfgang. Fellow band member Larry Brown recalls:
Fred was a poet at heart, loved R & B, loved Van Morrison, sang like a cross between Morrison and James Brown. He was known for being a fast double-talker, and so it was difficult to know him intimately. He sang with [us] for a short while, although a lot of our fans didn't like his style (they weren't used to R & B/soul singing).
Daryl Gutheil memories are slightly different:
From 1965 to 1969 The Andantes played fairly regularly at Temple Gardens, the traditional ballroom/dance hall in Moose Jaw. I do remember doing a number of double bills there with Mozart and the Wolfgang. They had a slightly menacing look (not as clean-cut as us) but, once we got talking with them, were good guys. I don't remember Fred being a member…but he seemed to know them and to be around every time we played there. In the spring of 1968 we were making plans to record a single. Our guitarist Gerry Schlegel had a song called "Lady" which we wanted to record, but we weren't really actively writing songs. We heard Fred was a songwriter and I remember him coming into the dressing room and performing (a cappella) some of his stuff for us. He sang well and was very upfront and friendly. He seemed to have a lot of material, but "Today's Fool" was the one that caught our ears. He wrote/sang it with a swing feel (which we later changed to a straight 4/4 mid-tempo rock beat), but we were impressed with it, especially his poetic lyrics. We rearranged it a bit, added some vocal harmonies, and recorded it …
The band ultimately decided those two tunes – Schlegel's "Lady", and "Today's Fool" were the keys to establishing their reputation. Their timing left much to be desired though. Chicago was in a particularly ugly mood that summer. The troubles started in April following the assassination of Martin Luther King Jr. There was rioting in the streets of the West Side neighbourhoods and South Side ghetto. Windows were smashed, stores looted, and buildings set afire. City police and National Guard restored order with extreme prejudice. 2,150 people were arrested, 11 died, and 90 police were injured. Racial tensions continued to escalate through the summer, aggravated by food shortages, the bulldozing of marginal neighbourhoods, severely enforced curfews, and the rapid growth and then demonization of the Black Panther movement.
Anticipation of further violence started to increase as preparations were made for the national convention of the Democratic Party to nominate their candidate for the presidency. There were two groups in particular that wanted to disrupt the gathering, and use the national media to get their messages disseminated. Firstly there was the National Mobilization Committee to End the War in Vietnam – generally known as MOBE. They were a self-proclaimed umbrella group for anyone opposed to the Vietnam War, and regularly engaged in civil disobedience. MOBE planned two large but traditional marches for August.
The other group were the Youth International Party – better known as the Yippies. Founded by Abbie Hoffman, Paul Krassner and Jerry Rubin, the Yippies were an anarchical movement that did not really have a focused philosophy. They promoted an anti-establishment lifestyle, an alternative or counter culture which wanted fewer government institutions and more populist food co-ops, underground newspapers and free clinics. They excelled at marches, demonstrations and loud, theatrical, authority-provoking mischief. They would do anything to get attention, and always in the most irritating manner possible.
The Yippies master plan was to put on a "Festival of Life" in Chicago, concurrently with the Democratic convention. This was to bring together leftist and anti-establishment thinkers (both the serious and the crazy) from around the U.S. to discuss the state of the nation – a kind of shadow convention. In addition the festival was to feature popular music luminaries from around the world. For much of the summer the Yippies had great fun with the alarmist media thinking up and threatening all kinds of civic disruption including throwing boxes of nails from overpasses onto freeways, abandoning cars in major intersections to block traffic, and the best one, putting LSD in the city's water supply. None of these were actually carried out, but members of Chicago's police and civil service fretted through many sleepless nights that summer.
The waiting period was causing some unrest for The Andantes. Recalls Montague:
Firstly, Donny Edwards was already down there waiting for us, staying at his parent's place in Kankakee where he grew up, about 40 miles south of Chicago…. It was the long hot summer there, the first I'd ever seen of black racial riots in the U.S. It was all over the world media, the aerial shots of the city displaying high-rising plumes of black smoke. Donny E. kept saying over the phone that it was alright, it was safe… the fires were only in one part of the large city, it wouldn't affect us (true perhaps, even though as we found out later the studio was on the edge of the ghetto).
Most of the band were placated by Edward's assurances. However their families could not help but worry about what they were heading into. Ken Leonard's parents were concerned to the point where they did not want him to go. Again Montague recalls;
Who anyway during that period coming from a mid-sized city on the Canadian prairies, really could comprehend the likes of a large American metropolis? That, and the feeling that their son was perhaps growing up a little too fast on the road as a young musician. So Kenny had to leave the band… he seemed to handle it quite nonchalantly, which was his manner. A 'founding' member of The Andantes… We didn't even have time to grieve, we had to scramble. Donnie went frontman and we then got Dinni Wilkie on bass and backup vocals, an original member of the longtime Regina band, The Impalas, after the Chev car, who were recently defunct. So, on the Chicago trip it was D&D, me, Dinni and Gerry.
Montague fleshes it out:
We really knew nothing of Chess Studios before going, DE never mentioned anything of its history. To us it was just a recording studio in the states. We were told we were being given a white engineer, the reason why never occurred to us, initially of course. But hey, it was a black studio and we were white… It was located on the edge of the black ghetto, not far from Chicago's Old Town. The engineer said that he played "road bass" for the Buckinghams of Chicago, one of our favourite groups. We loved to open a second or third set with "Kind of a Drag" (We had the brass!!). The recording engineer also told us we were the first Canadian group to record there, and only the second white group. And the first white group? The Rolling Stones, recorded "Satisfaction", in Studio B, right where we were sitting…
They headed out on August 13, and proceeded to act like what they were: gangly, giddy Saskatchewan teenagers setting foot in the United States of America. Their first day and night on American soil was particularly immature:
If I remember, we pulled out of Calgary probably after playing the weekend at that club…, stopped overnight in Regina, then off to Chicago. I had $1,500 for expenses. When we got into the Canadian Shield region, we'd been only dry climate boys from the prairies and were bloody whacked by the heat and humidity we'd never experienced…and so when we crossed the border into the states we pulled over and got beer….a lot of beer… cases of cans most of which we managed to cram into the trunk (a rented '68 Chev towing a U Haul full of gear) amid all the gut-boxes, guitars, horns and keyboard. As the conventional wisdom was, American beer was just weak piss; actually, not true….. I still remember the game we got into with the younger, quiet-by-nature Daryl hanging out the window with the other guys in the back holding his legs, trying to nail the road signs going by with empty cans of American beer. Intrepid we were…
Their first motel was treated to a "polite" Canadian style of rock and roll destruction (only the public plastic pool furniture was moved out of place, not the more expensive furniture in their rooms):
I have this image of Dinni at night wrapping a soaked towel around his naked body mid-section while bouncing lightly at the end of the diving board… all the patio furniture — tables, chairs, umbrellas — submerged in the pool of the small Holiday Inn we pulled into outside of Chicago. Dinni had a wrangy bent in him which could become infectious. In the morning when I went to pay the bill, all the poor shaking guy behind the counter could say over and over was: "I don't care what you do, just get out of here. I don't care what you…" Had that happened today there would have been a half a dozen cop cars show up, we would have been taken away in shackles, detained in the brig… maybe missing the whole gig and recording session. Oh well, that's what happened with all that "weak" American beer we bought.
There was a momentary panic when, unpacking at the hotel, they discovered that someone had stolen their hard-earned cache of money. Not only did this put the recording session in limbo, the band worried that they would be seen as immature and irresponsible by their friends and families. After the long build-up, they realized they could not return without doing the recording. The trip would be a waste of time and money, and their reputation would undoubtedly take a hit. Montague sets the scene:
… when we got into the hotel I found the $1,500 I'd set aside was gone out of my suitcase. I'd never lost money. I always put money in the same compartment in my suitcase. Finally, Donnie phoned his dad who wire the money to us via Wells Fargo, of which I made sure the band paid back in installments, and which apparently put me in impressive stead with Mr. Gutheil.
Driving into the heart of Chicago was akin to arriving on a foreign planet. The city's size, mix of people, history, class system, and especially its energy was unlike anything any of them had experienced before. This was barely one week before the Democratic Party Convention, and there was no mistaking the tension. Gutheil remembers:
There were cops everywhere. It was tense. People would ask us "when are you leaving?" "Oh, in a couple of days." "That's good because something is going to break out here soon." They knew it.
The recording session on August 16th passed quickly – no more than four hours, even though there were numerous overdubs. Don Edwards found them a producer in the person of Dave Purple, guitarist from the Chicago band The Crying Shames who had recently had an American hit with "Sugar and Spice." The engineer (and mixer) was a legend although neither the band nor the wider world of music fans would have recognized his name or body of work.
Malcolm Chisholm started in the recording business in 1955 at Universal Studio in Chicago. While there he oversaw the taping of all the Chess Records jazz and blues artists until Chess opened their own studio in 1958. That year the Chess brothers lured Chisholm away from Universal to become their chief engineer. With a couple of small gaps, he would remain with them until 1973. He worked with many of the greats – in blues: Big Bill Broonzy, Bo Diddley, Willie Dixon, Otis Spann, Freddy King, Albert King, John Lee Hooker, Sonny Boy Williamson, J.B. Lenoir, Koko Taylor, and Buddy Guy – in jazz: Ahmad Jamal, Ramsey Lewis, Oscar Peterson, Terry Clark, Sonny Stitt, Gene Krupa, and Marian McPartland – and in popular music: Louis Prima, Keely Smith, Mel Torme, The Turtles, The Dells, Jerry Lee Lewis, Paul Anka, Vic Damone, and Mahalia Jackson. Especially notable among his many classic recording sessions were Chuck Berry's "Johnny B. Good" and "Maybelline", and Howling Wolf's "Killing Floor." Chisholm would later go on to teach sound engineering at Chicago's Columbia College, and be a regular contributor to Mix Magazine.
There seemed to be musicians everywhere. Montague remembers:
We had stepped out of the studio either taking a break, lunch or whatever, eventually wandering into Old Town. We noticed a parked limo. A couple of doors down was a stylish boutique full of expensive hippy clothing and jewelry. Out came the band The Vanilla Fudge; I remember thinking they could have walked in wearing one set of clothes and just walked out looking like they were wearing completely new outfits. We explained who we were and what we were here for. Nice chaps…we snapped pictures.
Then:
That day in Studio A, the big studio, Ramsey Lewis was recording an album with a full symphony orchestra. In the morning when we went in to do our mixing and finish up, the engineer came through the door ticked off. Lewis had shown up earlier, listened to something like a half a tune, stood up saying something like, 'No, no, it's all wrong, all wrong!' and stomped out. Now thestudio was looking to re-contact and re-schedule all those musicians and pay for it. Lewis was known in our world on the radio for playing piano instrumentals or catchy tunes in party background sounds [such as "The In Crowd"].
Following the recording session, the band needed a night out. They decided to check out a new musical sensation that was playing in town over the weekend – Janis Joplin with Big Brother and the Holding Company. They had just released their seminal LP Cheap Thrills that very month, and it was starting to garner massive attention. They and supporting acts The Nazz (with Tod Rundgren), Love Castle, and the Hello People, were booked into The Aragon Ballroom – a converted dance hall built in 1926. It became the Cheetah Discotheque in 1966, but reverted to its original name in June 1968. The four bands played a six hour concert into the wee hours of the morning.
We went to the legendary 'Cheetah', originally a 1940s big band dancehall in older downtown Chicago, where at this time nobody danced but filled the hardwood floor sitting on their bums to hear Janis Joplin and Big Brother and The Holding Company. She was known for downing half a bottle of Southern Comfort before going on stage. This internationally iconic California band with Joplin singing her hits, to us was a bit of a disappointment…. she was an affable, petite, quiet girl with a remarkably unique voice and stylings …brilliant…but we felt we could cut each musician man for man in the Holding Company. Even the drum solo was flat.

What blew our minds was the opening act, The Hello People… They came out all dressed in mime, did silent skits between songs, one of their lead male singers with a small tambourine while weaving in dance would spin it on his index finger. Fine musicians, their material was professional, inventive and catchy. I ordered their album when I got back to Regina.
The next day was spent mixing in the studio. The band were keen to hear how they would sound on a car radio so as Daryl Gutheil recalls "when the songs were finished one of the engineers wired the master tape machine into a small radio and played the tunes for us; we were thrilled!"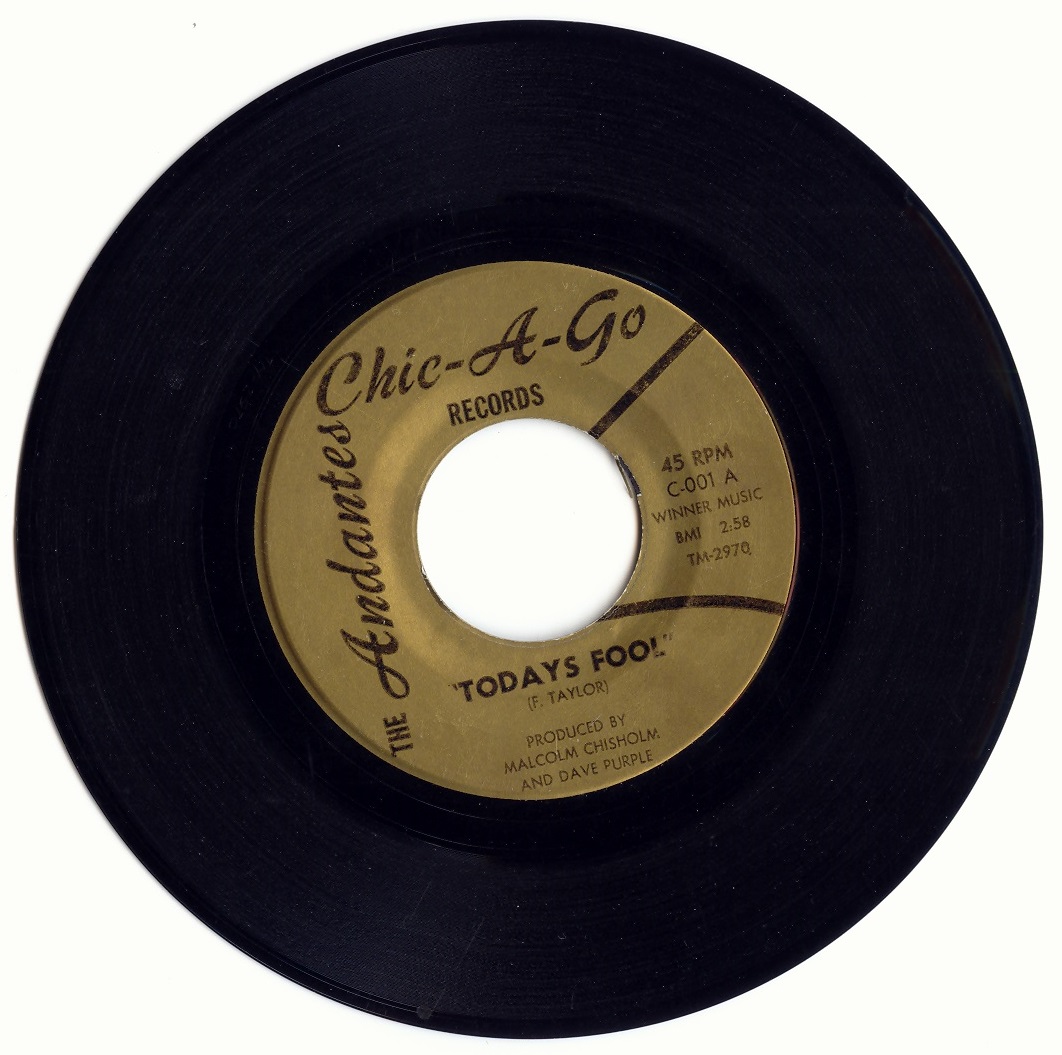 "Today's Fool" was designated the A side – and rightly so. It is an unappreciated 1960s total gem – a glorious slice of punkish psychedelia with vocals mixed well under a grinding fuzz-tone guitar. One can never know for sure, but if a major record label had issued and supported this tune, it should have been a major hit. And if Gerry Schegel had played on no other recording, this one should have been his claim to fame. "Lady" – though a fine song in its own right – was relegated to the B-side. It is an uptempo pop song about a slightly defensive young man who, after considerable turmoil in his relationship with an independent girl, feels once again secure in her loyalty.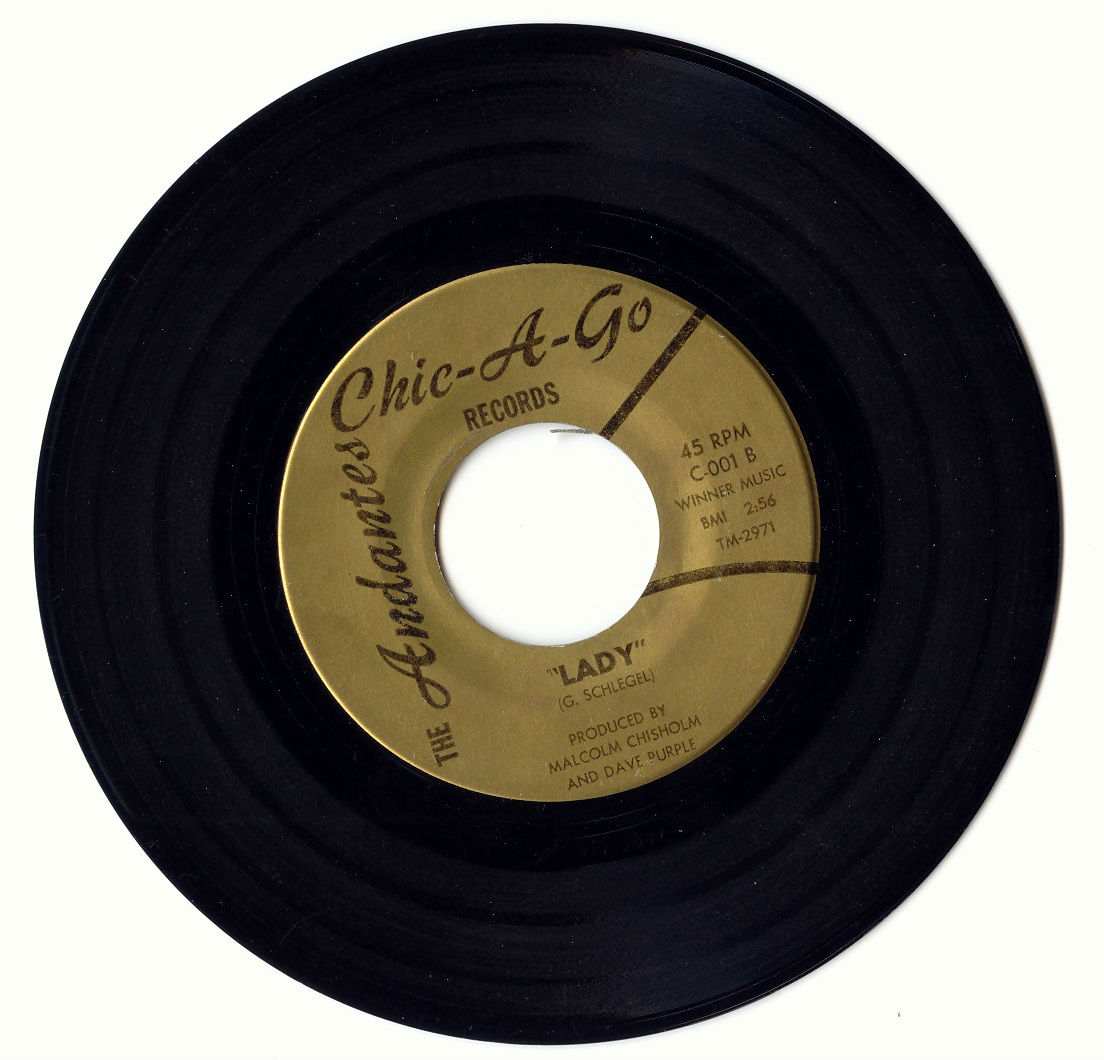 Following the mixing session, they decided to do some sightseeing. Montague remembers:
…that night all of us were in DE's 98 Olds driving along the curving lakeside vista of bright Chicago lights on the big four-lane highway that fronts it all, going back to our big downtown hotel. There was little other traffic, and alongside appeared a small sedan with two comely chicks inside. I don't know where we found a cigarette in DE's car because none of us smoked, but we held Donnie's legs as he leaned out of the front passenger side window, over the lanes at 60 mph with it in his fingers beside his face. She rolled down her driver's side window, and of course: "Do you have a light?"

One of them was a part- time model. Our hotel room was large and had a turntable with the furniture; they came up to hear the record (Chess had provided us with an acetate copy) as we had finished the mixing on the second day… They crashed overnight – we were all gentlemen….In the morning taking them back to theircar, they showed us the then famous corner brick building where the guy had kidnapped the seven student nurses in their apartment and over a few days murdered them all…. the first I remember of this phenomenon in modern society. There were ten killings a day in Chicago…at the time, maybe Regina had one homicide in three years.
They left Chicago somewhat culture-shocked, but happy with their recording, on the Monday. They headed for Kankakee, as Edwards had managed to get them one gig at a local high school in his hometown. With a little bit of money to cover gas and meals, the band headed back north the following day. Late August concerts were booked for Winnipeg, Lac du Bonnet and Gimli. Although unknown in the province, they still managed to make an impression. Judy Blair, writer of the column "On the Teen Scene" in the Springfield Leader mentioned them in her August 27 issue:
Friday night, August 23rd, "The Andantes" entertained in the Lac du Bonnet Memorial Hall. This band hails from Regina and though they are not a familiar name in these parts yet, let's hope they soon will be as these guys see no limit when it comes to being good.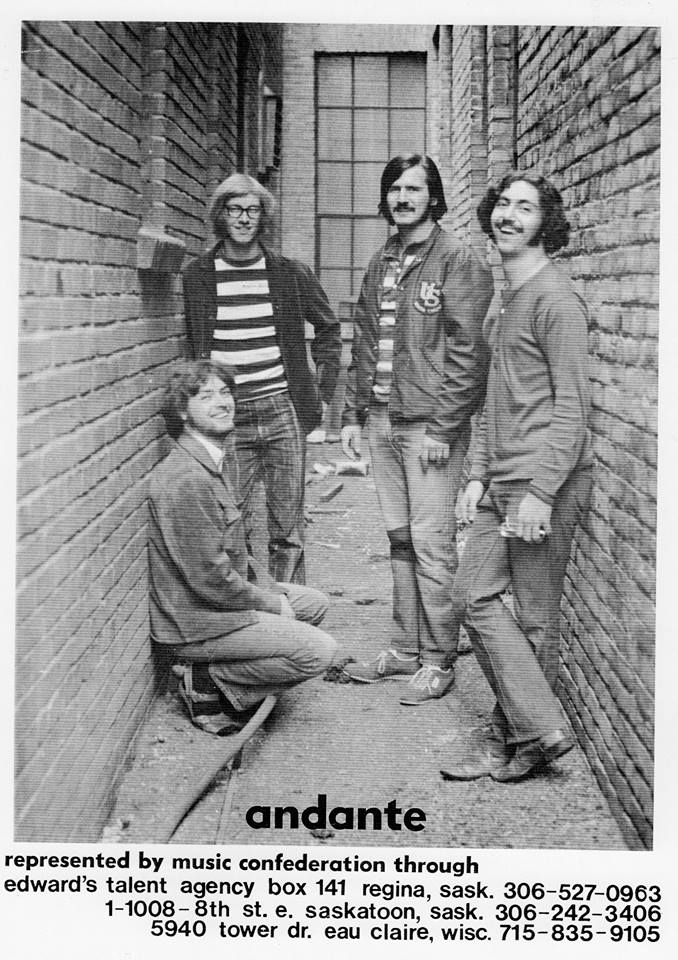 Arriving back in Regina at the beginning of September, they set about turning their two recordings into a 45 rpm. They approached it as a totally independent product – well ahead of their time. They wanted to do the artwork, promotion and distribution themselves. Montague:
"Today's Fool", which had the better melody and title, went A side. I designed the label as gold background with black script. We titled the label, Chic-a-go (no shit we actually called the label that; I think it was Donnie who had the cheek to first say it). I made sure Fred was credited on the label as the writer (who knows, what if something actually came of all of this?) for reasons of any possible copyright dispute, and for basic honesty. Funny thing, it never occurred to us to do a known cover tune, like today; maybe because there was a world of great songs, melodies, arrangements coming out one after the other?
He continues:
DE had copies pressed in the states. We distributed the 45 rpms into outlets in Regina like The Bay and radio stations. DE said that he had heard that "Today's Fool" made it into the Top Ten in some city in New York state; how that would have happened, who knows? Of course, we got good local play. I even remember we had played some gig at the university in Saskatoon; heading back the next day we pulled over at a cafe for breakfast or lunch, closer to Saskatoon than Regina. We were anonymous. Someone got up out of the blue and punched in "Today's Fool" on the jukebox! When our friends in the Shandermen heard it, we played them the B side first, and they said enthusiastically, "That's the best song ever recorded in Regina!" When we played them the A side, they said, "That's the best song ever recorded in Saskatchewan!"
Recalls Daryl:
I think Don E. had just arranged for us to record these two songs and then the studio had some company press 500 copies and deliver them to us to do with them what we wish. We sold a few hundred copies, and got some local airplay [CKCK] so I guess it was worth the experience. We issued the single ourselves and picked the name Chi-ca-go just to highlight the fact that we'd recorded in the big city.
The band promoted the single the best they could, and not surprisingly it reached No.1 on Regina radio. They appeared on a CBC television show in September. Recalls Montague:
I do remember a TV appearance in Yorkton, Sask. It was after recording in Chicago because we lipsynched the A side — which would have been "Today's Fool." It was arranged by Don Edwards. I can't remember the date or where we did it, but it must have been in the local television studio, no doubt CBC. [actually CKOS – the CBC affiliate] It was probably on the way to some booked gig somewhere in the general vicinity on the planet. It was…not long after we recorded.

We set up on the floor or a very low rise in a larger area of the studio, with a flat-painted back plywood wall and two high-up, not very loud, small, out of sight monitor speaker playing the 45 rpm. All instruments, amps, mics and voices were silent props, so we could hear the music itself… a direct feed into the video. Visually, I could stop the beads of my drums sticks even on the high hat just before they would hit the drums and the cymbals. However, cymbals move particularly when they're crashed. So, I came up with an idea: I held out an erect index finger off the right stick which couldn't be seen from the camera angle. Hence, the cymbals moved off my finger tip when they were crashed in the arrangement on the video. We took two takes; the video was played back; Donnie (a natural showman) looked like he was really performing; we pulled it off.
Don Gutheil had truly come into his front man status by this time, both for his voice, and for the way he projected himself. It was obvious he was Regina's top front man. Recalls Roberta Nichol:
Don Gutheil— he truly was "walking sunshine." He had a million dollar smile, seemed very happy and positive— he was pleasant and sweet. He was a good singer, harmonized well, and of course, was a fabulous bass player.
But with the sunshine comes darkness. A troubled relationship with Schlegel had been percolating for some time. The issue turned out to be substance abuse. All band members had indulged in teenage drinking from time to time, but they had shied away from excess. Schlegel on the other hand, seemed to be testing his limits.
The final notable incident happened shortly after they had returned from Sylvan Lake:
…A gathering of high school buddies and some band members at my home. My father was out of town. Just guys drinking beer and having laughs. Gerry was drunk and informed us of his new karate lessons. He ended up burying the knuckles of one hand into the plaster wall of the kitchen…We got him down to the rumpus room…He fell into challenging anyone so he could demonstrate what he could do (presumably without harm). A chap by the name of Rich Zion we'd brought back from Sylvan Lake to look for work in Regina. A big boy with a background in karate, tried to quietly talk Gerry down…Gerry went into a karate fight stance, eyes literally blazing and teeth clenched. One hit…you could hear it. He was thoroughly grogged-out… We called a taxi, gathered him up the stairs and out to the curb, gave the driver the address and paid the fare.
He continues:
That was it – Gerry had to go. Donnie agreed. In the morning Gerry called, saying, 'I don't know what I did, but it must have been really bad'….I filled him in. He said the taxi driver pulled up to his parent's house, opened the passenger door and just pushed him out on the sidewalk (it was a warm time of year). He came over by taxi (I drove him back) — an embarrassing large still dried blood fat lip and a consuming blue-green creep up the side of his swollen face. I wanted to let the word out very discreetly… we had gigs to honour.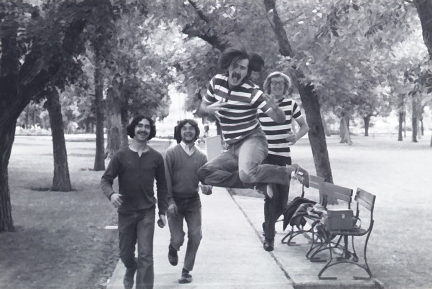 It was an exceptionally difficult decision to make. There was never any doubt as to Schlegel's musical abilities or his dedication to the band. Both his looks and charisma were assets. He seemed to be happy to be part of The Andantes brotherhood, and on stage he always gave his best. It was his leisure time behavior that drove a wedge between him and the others. Montague:
We'd hoped for a quick transition, as bands must. As it happened there was no problem. I think we were filling in for a band playing Temple Gardens; on a break I said to two girls we might be looking for a guitar player. Both replied – Ray Statham – and, yes, he was good. Soon, quietly, we tried out Ray; they were right — Ray could play!
In late September 1968 the axe came down:
Finally and unfortunately, I had to fire Gerry. Not easy for an eighteen year old who by that time had played a lot of music with the guy, liked his guitar stylings, and presence on stage. He was never moody that I can remember, and was enthusiastic… So he didn't take it well.
Schlegel headed for Edmonton, and shortly after joined up with a band called Sundown.
STATHAM THE ARTIST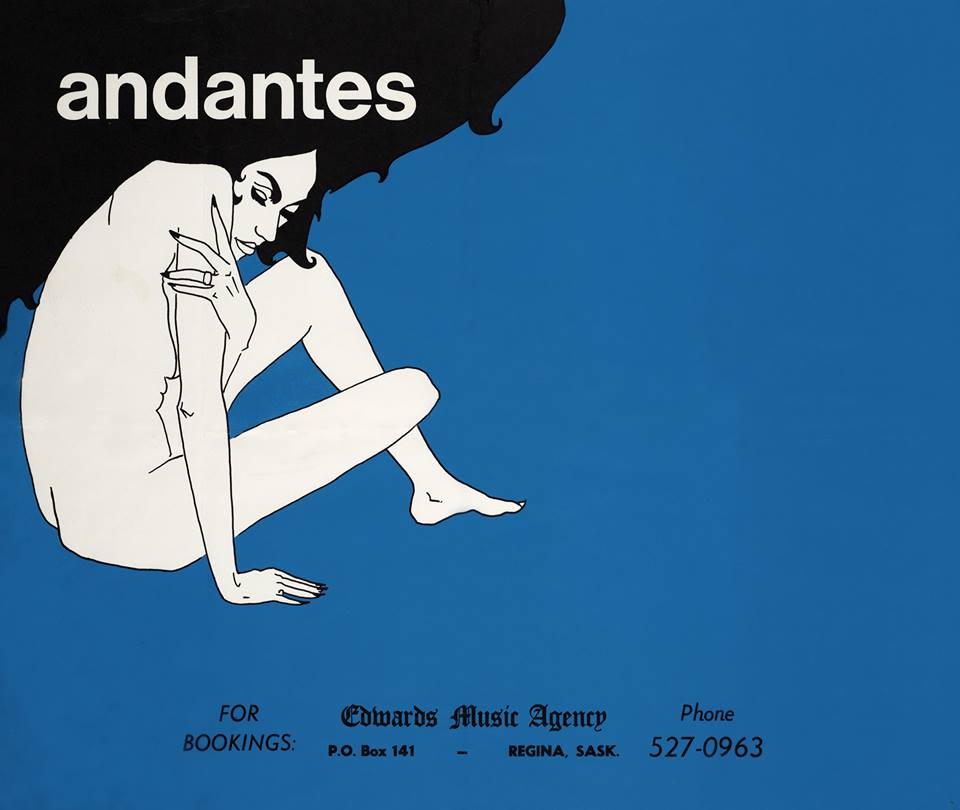 The Andantes started down the road to a more bluesy improvisational rock approach when they welcomed Ray Statham into the band. Statham, described by Montague as "a fine gritty-rich guitar player studying to be a commercial artist, a soft spoken, intelligent, quietly humoured, tall, dark and handsome dude with a clean shaven heavy dark shadow, dressed in a smart black suit", was poached from another popular Regina band called Confederation. However his roots ran deep in Moose Jaw soil. Born (1946) to Helen & Ernie Statham, Ray was a bit of a musical prodigy. As he recalls:
I was self-taught, although in the beginning I had a few lessons from a neighbour by the name of Jerry Nessit. He was deaf, but could really slam out some Johnny Cash tunes like 'I Walk the Line'. The first song he taught me was 'You Are My Sunshine', and he would rap me on the head whenever I made a mistake.
His first introduction to the Devil's music came from three of the American bands passing through Moose Jaw and performing at Temple Gardens. These were Jimmy Gilmour & the Fireballs, the Ventures, and the Fendermen. He even met and talked with Fireballs guitarist George Tomsco at the Uptown Café ("A real highlight!"). In Statham's words:
The Gardens had a long history in Moose Jaw with many prominent bands playing there. My cousin Fred Taylor and I got our musical education by standing outside on summer or winter nights listening to bands like Bill Haley, the Fendermen and others. We were too young to get in, but at least we could saturate ourselves with the music if not the atmosphere. Later, when we were old enough to get inside (and had actually started playing there ourselves), we saw bands like the Fireballs, the Ventures, the String-a-longs, and the Champs.
He took up the guitar himself and starting working out the instrumental tunes he had heard in concert and on record. His orientation slowly shifted towards the blues, and he became infatuated firstly with B.B. King, and then Michael Bloomfield of the Paul Butterfield Blues Band.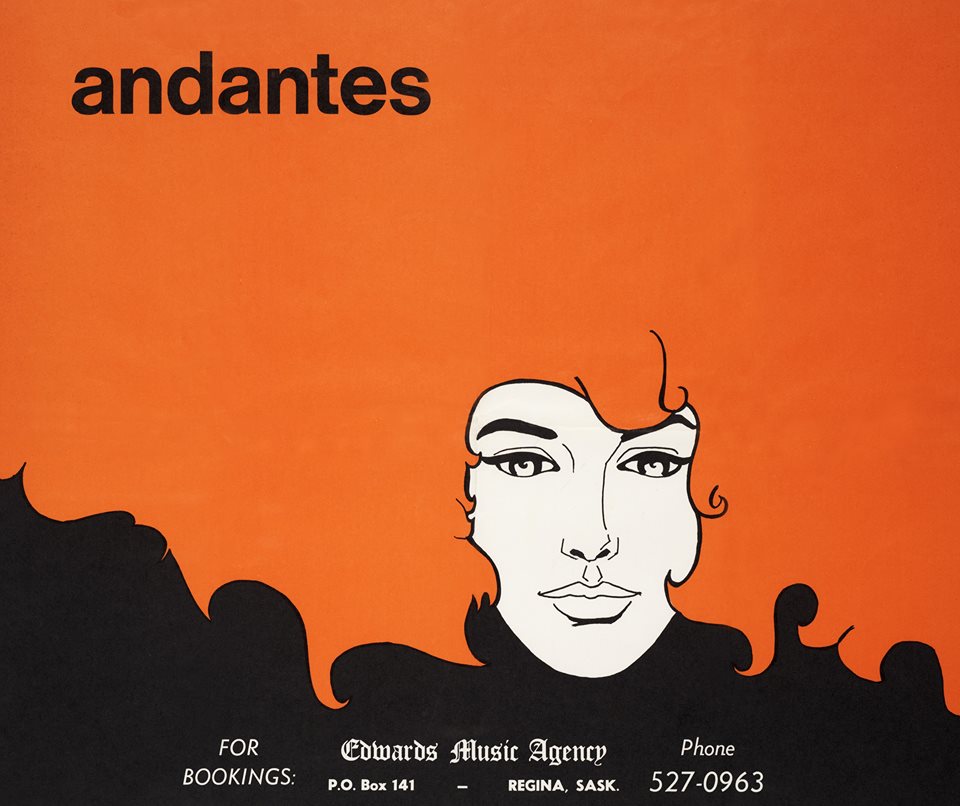 Statham's first band was called The House of Blue. Consisting of high school pals Statham, Tom Chow on bass, Henry Kelly on drums, and Willie Connell on vocals and trumpet, they played serious teenage blues. Their major influence was the Paul Butterfield Blues Band. Statham recalls their well-rehearsed repertoire – Born in Chicago, Shake Your Money Maker, Blues with a Feeling, Mellow Down Easy, Mystery Train, Walkin' Blues, and One More Heartache. As Statham recalls with a chuckle "a blues band in Moose Jaw in 1964 was really…well…out there." In the face of marked audience indifference, they managed to last a miraculous 12 months.
At the same time he also played in a strict country band called The Western Rhythm Boys. Along with Gary Matthews on drums, Wayne Matthews on bass, Melvyn Matthews on accordion and occasional guitar, and Roy Hennenfant on accordion and vocals. They explored the world of western twang and polkas for small rural town dances around southern Saskatchewan. He recalls:
I seem to remember Roy singing a lot of Hank Williams songs like 'I'm so Lonesome I Could Cry', 'Hey, Good Lookin'', and 'Jambalaya'. There were a lot of instrumentals: 'Wabash Cannonball', 'San Antonio Rose', 'Wildwood Flower', as well as many waltzes and polkas whose titles that I just can't recall.
His next musical adventure involved joining The Knights which consisted of Gary Matthews on drums, Dave Miller on rhythm guitar, and Bob Brownridge on piano. This was a short-lived band – although they garnered a certain amount of fame by appearing a number of times on the legendary local television program Teen Tempo. Another ground-breaking and popular teen show, it was hosted by disc jockey Spence Bozak and featured dancing go-go girls in cages. Recalls Statham:
I just remember it being a live telecast and that we wore some snazzy jackets that were all made by David Miller's mother. I also remember writing an instrumental that we recorded in the CHAB radio studios. It got a lot of airplay because they created a contest to name the song. However I don't remember the final name that was chosen or who won the contest.
Upon leaving high school, Statham started working as a staff photographer for the Moose Jaw Times Herald. In the evenings he also took a correspondence course on art for graphic designers, which opened up a whole new world for him. Within a year he realized that though he loved photography, the job itself was not very rewarding. He clarifies: "it was definitely getting in the way of my studies. It was shift work and long hours, and crappy wages, so I finally quit. My parents had moved to Regina by that time, so I moved in with them."
His musical reputation preceded him, and before he even arrived in the Queen city, he got an offer to join another band. This was Confederation, a then five-piece ensemble led by Herb "Paddy" Padwick. They were formed in January 1967 – as Padwick would confirm "It was a centennial project… and that's how we got the name Confederation." They received their first media profile in March in an article entitled "Are they for real?" by Leader Post youth reporter Bob Hughes. Although it was meant to be laudatory, it painted them as earnest slightly-behind-the-times, and nerdy. He started it by stating:
Every aspiring rock 'n' roll group, if it hopes to eventually meet up with that evasive creature named success, must develop its own distinctive style of music and/or appearance on stage. If it isn't one the teeney-boppers like, then survival in the dog-eat-dog world of wax can be a treacherous experience…take The Confederation for instance. They are a relatively new group to the Regina teen scene …what makes the Confederation even more distinct, and what could eventually play a major role in their musical future, is something which is a rarity among the swinging bands of today. The Confederation all have short hair. And they don't believe in wearing the wild Mod clothes many bands tend to lean towards when choosing their wardrobes.
He then introduced the band:
The leader of the group is 25-year-old Herb Padwick, a student at the University of Saskatchewan, Regina Campus, who is working his way through the final year of an arts and science course, by strumming the chords on a base [sic.] guitar. "I'm majoring in English and drama." Max Yuditsky, 18, plays the lead guitar while Vern Fraser, 22, is the singer for the group. Bob Jesse, 25, and the newest member of the group, is the drummer. On the saxophone is 18-year-old Bill Amon and playing the organ is John Griffin, also 18. Yuditsky, Amon and Griffin are students at Campbell collegiate, Jesse and Fraser work and Padwick, as mentioned, attends university.
Their musical philosophy was explained:
Padwick, or Paddy as the group has tagged him, gives two reasons why he believes the Confederation can succeed. "We have a clean image (short hair, etc.) and we have a big sound." He said. "The sax and organ give us that." The Confederation are unanimous in forecasting that within the next year, bands will begin turning to the big band sound style of music and they're taking a gamble on it happening by being one of the first to use it. "Bands will begin to get away from twangy Duane Eddy sound of 16-year-olds playing guitars and turn to the type of sound we have" said Padwick.
The band were about to have their television debut, on the program that had turned down the Andantes:
The Confederation have made big strides when you consider they started only a few months ago. Sunday afternoon at 4:30, they make their debut on national television. "We provide the entertainment on the CBC's Through the Eyes of Tomorrow this Sunday…it's sort of a teen-aged W5," said Padwick… Their recording, which will be heard on the Sunday TV program, was composed by Fraser and Yuditsky. The recording of the second number, however, required a little bit more thought. So Yuditsky turned to his mother who wrote the words to Max' music. "It's called Two by Two and we think it'll sell," said Padwick.
They stressed their ties to their hometown: "The Confederation do not plan to vacate Regina if their record sells well. "We want to work out of Regina and we'll be here next winter" said Padwick."
Hughes summed up: 'They're short on experience, but tall on enthusiasm and talent. They've recorded one record to date which they hope will be released soon; have another planned for later on; and are also formulating plans for a long play album in the fall…." And as an unintentional afterthought he administered the kiss of death: "If anything parents will go for them in a big way. They've got short hair and that's about as rare as a Canadian band making it in the spinny world of wax."
Sadly they were behind the curve on so many levels. Their early image – six white guys with short hair and short-sleeved shirts with button–down collars was not at all attractive to teens in 1967. And their initial take on the trend in musical genres did not actually appeal to anybody. Changes were clearly called for, and over that summer, they replaced Vern Fraser with something unheard of in Regina – a black lead vocalist named Charlie Foster. Then Bob Jesse was given a send-off and replaced by the House of Blue drummer Henry Kelly. Finally Yuditsky left and, on the recommendation of Kelley, they recruited Statham. With these new members The Confederation's clean image quickly dissipated, and the big band music was dropped like a hot potato.
They hooked up with George Nellis Booking Agency which secured them gigs at various high schools and quickly graduated them to the Trianon by July 1967. (They played a larger gig there several months later – "Queen of the Shrine Bowl" dance – with The Downbeats). They took on as their manager Jimmy Mann, one time member of The Dynamics, and a not-so-innocent influence. Soon Confederation became a VERY hip band – almost a second generation Dynamics. They dressed in matching gold jackets, and covered songs by the Butterfield Blues Band, various Stax artists, Marvin Gaye ("Dock of the Bay"), Jimi Hendrix, and Cream ("by then Clapton was my hero…"). Statham recalls of Confederation "they were fabulous, tight…" Their direct connection to The Dynamics paid dividends. Again Statham: "Paddy brought in Jimmy Mann as sort of a musical advisor. He would sit in with us…give us hints. As a guitarist I sure learned a lot from him. He was able to play several parts on different strings simultaneously – I started to do a bit of this. And for a while we also had Jim Pauk drumming for us when Henry left. He was certainly an attention-getter! He would do a roll on his drums and proceed to fall of his stool. That always got a cheer!" They even shared a double-header gig with The Dynamics at the Mousetrap Night Club on December 28, 1967.
It was during this period that Statham got to know Bob Deutscher. He was present at a Chevrons performance and "he just knocked my socks off! He was a great player…still is…it was the first time I heard Bobby play. I think he was influenced by Hendrix at the time. We kinda liked each others playing and occasionally we'd get together at his place and jam. That was always fun! He was amazing…he could do things that I just couldn't get."
Statham was approached to join The Andantes at a Battle of the Bands concert at the Trianon Ballroom in September 1968. He remembers:" I had heard so much about them, but actually hadn't heard them. We were all so busy then. I knew them personally, but again not well. They asked me…and Confederation I think was just ending. I can't remember why that happened…but I thought…whoa! I'd like to play with these guys!"
He fitted in immediately: "We had just one rehearsal on a Thursday night, and then we were off to play the very next night in Alberta…I think Sylvan Lake. And the gig went really well…surprisingly. I had played a lot of the same tunes with my other bands, so that might explain it." They then doubled back to Winnipeg where they played at J's Discotheque on October 11, and headed back west to play the "Monte Carlo Night" at MacEwan Hall at the University of Calgary on October 24th.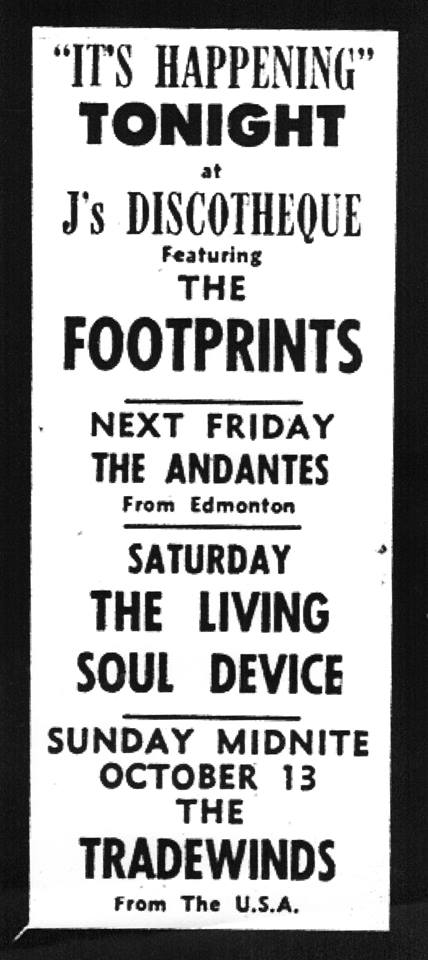 Don Gutheil left a strong impression on him: "I thought he was really good. I liked his voice. He was always popular with the girls….he was a good looking guy and had a charm about him…sort of upbeat all the time." He adds:
Daryl and Don Gutheil both had very good voices and both were very capable on trumpet which added a distinctive quality to the group. Additionally Daryl was a great keyboard player and often played trumpet with his right hand while comping chords on the keyboard with his left. Gary Montague was a solid drummer who knew just when to add fills. Dinni Wilkie was one of the best bass players I've ever worked with; he worked well withGary to deepen the percussive element, but would also slide in some of the fastest melodic passages imaginable.
Statham was welcomed as a full member, and his ideas were incorporated into the performances from the beginning. He remembers:
I enjoyed playing with the arrangements. We didn't just play a song straight – we would do things with it. Stop and start…improvise…They were all willing to let me muck around. When I hear music, I always think of other possibilities – if only we had a couple of horns here, a harmonica there. And they were all sophisticated players. It was a great sound – I remember that – it was solid.
The repertoire was varied. The band performed their two recently recorded tunes. Fred Taylor's "Today's Fool" was a particular pleasure for Statham as Taylor was his first cousin. He chuckles: "I didn't even know Fred had written it until the band introduced it to me!" He convinced the Andantes to cover a couple of Cream songs, as well as several by the Paul Butterfield Blues Band. The band appeared on CKCK television in the fall of 1968. Statham: "I remember it being shot at the U. of R. [University of Saskatchewan – Regina Campus], and that we were also interviewed for print media, possibly the Leader-Post. I couldn't even guess at the song we did, but the lip-synching did make us a little nervous. We didn't want it to look phony, and I think we may have tried too hard to look natural."
That autumn saw a number of impressive touring acts stop in Regina. Local music fans were buzzed – in September both Gordon Lightfoot, and then Eric Burdon and the Animals appeared. The next month saw a visit from the Turtles, and then in November the Vanilla Fudge. The Fudge were (and still are) a seriously heavyweight musical attraction. Originally from New York, they started the school of thunderous, ponderous, dramatic and sometimes overwrought rock. They had released their third album in June 1968 – Renaissance – and were just about to release their second single from it "Season of the Witch." They set up a long fall tour of western Canada and the U.S. to promote it, and had already played a number of concerts on Cream's Farewell Tour.
Promotion started early: Don Niedermayer, Leader Post correspondent for the University of Saskatchewan – Regina Campus started his November 1st "Campus Roundup" column:
The Vanilla Fudge will be performing two shows in Regina on Wednesday, Nov. 12. The Fudge will perform one hour in each of their two stints, at 7 p.m. and 9:30 pm. The Andantes, a Regina band, and the Great Flood, from Saskatoon, will be the other bands…Ken McDougall, SRC activities director, was enthusiastic about the prospects of a tremendous concert by the Fudge. "I'd like to see Regina support us when we bring in the top music group in the United States, "McDougall said….seats are $2.50 and $3…There is little more to say about the Fudge… their music is heavy, psychedelic rock, and they are at their best in concert. The back-up groups are the most professional in Saskatchewan. Who in Regina hasn't heard of the Andantes? And the same question might well be asked of The Great Flood in Saskatoon.
The concert was everything Reginans had hoped for and more. Neidermayer was also sent to review it – he started by setting the scene:
The Vanilla Fudge is a big music, hard rock band. It plugs into an audience, and lifts it and drops it on electric waves of crescendos and diminuendos. The music is overpowering, piercing the mind with tense continuums of energy from organ, drums, lead guitar, and bass.
He then went through the concert:
Wednesday night at Exhibition Auditorium, the Fudge gave a concert before about 775 persons, mostly high school and university students. It was an hour in which the music seldom let up, until after the final eight minutes of You Keep Me Hanging On. The show started rather inauspiciously. The Fudge has 4,500 pounds of equipment which did not arrive in Regina….instead a set…was pieced together by renting some pieces from Arcade Music Centre, and borrowing other pieces from The Great Flood….Despite the unfamiliar equipment, the Fudge encountered few problems. "Put up with us for a second," Tim Bogert, bass guitarist, told the crowd as the group was adjusting its equipment.
He was obviously impressed by drummer Carmine Appice:
The first number lasted a half-hour, as the Fudge lashed up a frenzy of sound, dominated by Carmine Appici's [sic.] miraculous drumming. He changed drumsticks as he moved from rhythm to rhythm, dropping to a light cymbal roll, then increasing volume, never letting the audience get away. At one point, in People Get Ready, the Fudge changed mood. Mark Stein played church-like music on the organ, and Appici [sic.] vocalized blues.
He then gave ink to the local talent:
Two Saskatchewan groups were on stage for the first hour, and both showed distinctive styles. The Andantes are undoubtedly the finest group in Regina. On stage they attacked their numbers with a professional air. Don Gutheil has a unique voice, pleasantly gravely at lower notes, and clear and strong when he starts belting out the words. The microphone volume was poorly adjusted for him, however. The Great Flood is as versatile as The Andantes, but the group plays a different style, more reserved. The Flood did California Dreamin' in the Jose Feliciano style, and a couple of blues numbers. They played Season of the Witch well, and had an interesting combination as they moved from the Pink Panther theme into White Room, the original Cream hit.
She summed up: "From the Flood and the Andantes to the Vanilla Fudge: three groups with three personalities; all with good sounds."
Although they blended well, the Andantes found themselves slowly evolving into two musical camps. Describes Statham: "Gary and Don liked the pop stuff. I remember they were infatuated with an American band The Hello People and wanted to do a lot of their stuff. Dinni and I were more into the raw, bluesy stuff – but it was always a good compromise."
The Hello People were a bizarre and short-lived influence on the band. Formed in New York in late 1967, their claims to fame were that they had clown-like stage names ("Smoothie", "Goodfellow", "Wry One", "Thump Thump", etc.), that they performed in white mime makeup, and that they communicated silently to the audience in between songs. They had two albums out by 1968: the self-titled debut and Fusion, and several singles that stubbornly refused to chart such as "It's a Monday Kind of Tuesday" and "Paisley Teddy Bear." Blogger Fred Mills describes the music as "a mixture of flower-powery folkrock (watch out though – flute alert!) and have-a-nice-day pop." The Andantes covered several of their tunes – wisely they steered clear of the white greasepaint and the mime behavior which could easily have earned them a rural Saskatchewan ass-kicking.
Statham remembers that this group of musicians was the friendliest band he had played in.
They were all great guys. We got along really well. Dinni was the guy I knew best…he and I spent a lot of time together. I lived close to him and we had another mutual friend outside the band. He was a very good bass player, and a real character. The Andantes rehearsed a lot at his house, then he and I would go out for a burger or something.
The Andantes schedule in January and February of 1969 was relatively busy. They played in the first week of the year at Regina's newest and hippest nightclub – The Grapevine Terpsichore. Owned by local music fans Dewayne Dament and Gerry Arnusch, it was located at 1217 Broad Street. It had a lengthy gestation period as was described in a Leader Post article at the time of its grand opening a month before:
After checking four possibilities, they acquired an abandoned tire shop in mid-June and began to plan their giant retread job. Renovation work was under way in July, but a hassle with city hall concerning parking availability delayed progress. Carpenters were erecting a stage in the far corner as the interview continued. The redecorated interior features a black ceiling and a few thick red vertical stripes dividing the pale blue walls. The effect is solid and striking. Attached to the ceiling and facing the stage will be the precious strobe lights. "They took us four months to get from Los Angeles" said Gerry "The Animals were about the only group that ever used them in Regina." High on the walls around the hall perimeter will be black fluorescent tubes… Installed in the ceiling were 20 speakers "That's strictly for intermission music" Dewayne explained "Even when the band takes a break, there's never a dull moment"
The piece continued:
Total investment in Grapevine Terpsichore may reach $40,000 exclusive of food facilities. A restaurant will offer pizza, hot dogs, coffee and soft drinks….The building, including the small lobby, box office, compulsory coat check, manager's office and restaurant space covers 5,000 square feet, allowing about 2,000 square feet for dances, or almost 4,500 square feet for concerts… More than 600 patrons may be accommodated for dances. "We're expecting a young crowd – nurses, university types, business people and of course, teen-agers too" said Dewayne.
The Grapevine opened for business on November 22, 1968 and featured The Thin Red Line, a band from Cranbrook BC, to get the juices flowing. The following weekend however was "The Grand Opening". Featured one after the other were The Pawnbrokers (from Winnipeg) on November 29th, the 49th Parallel on November 30th, and, the biggest catch of all, on December 1st The Spencer Davis Group from England. Regina hipsters were in heaven. The rest of December saw an array of local bands trying out the new club.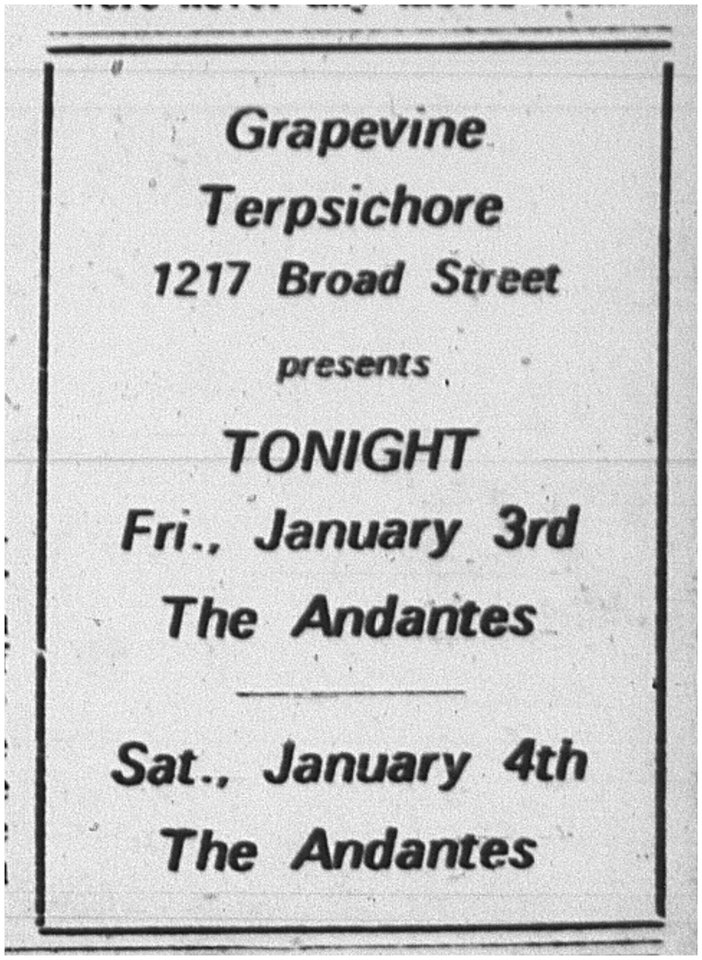 After the Grapevine Terpsichore, The Andantes played at Marian Collegiate ("Spirit Week"), Sacred Heart Collegiate ("Sweetheart Prom"), and Sheldon Collegiate. On February 20th they participated in a blockbuster double-header concert with the returning Thin Red Line at the University of Saskatchewan-Regina Campus. Brenda Leier of the Leader-Post was there to do an interview and bring her readers up to date on their favorite band:
An almost capacity crowd swarmed the new campus cafeteria Wednesday night to hear the Andantes, a popular local heavy rock group, and the Thin Red Line, a group from Cranbrook B.C….One of the highlights of the evening came when the bands combined their talents. A birthday cake was presented to Lynn Stokes, a member of the Thin Red Line, who was 23 Wednesday. It was later spread evenly over the band members faces and clothes.

The members of the Andantes and the Thin Red Line provide singular and totally interesting personalities with their captivating wit and wandering ways. The current five members of the Andantes, who recently returned from a recording session in Chicago, are Gary Montague 19 drummer and leader of the group, who plans to attend a liberal arts course and study at the Regina campus, Dinny Wilkie 22 bass guitar who is now finished his grade 12 and intends to attend Regina campus in the fall if all goes well, Don Gutheil 19 trumpet, tambourine, bass and singer, who is planning to attend university in the fall and study music, Daryl Gutheil 17 organ and trumpet, who is attending grade 12 at Campion College and is planning to attend university in the fall, and Ray Statham 19 lead guitar, who is taking a commercial course by correspondence.
She gave some insight into the schedule and musical tastes of the band:
The original members of the group, Gary and Don, started the band about three years ago. The present membership has been together for approximately five or six months. The Andantes have played all over Saskatchewan, in the Chicago area, and in Calgary and Winnipeg. They are booked almost steady until mid-summer. Their favorite numbers include People Get Ready, It's a Monday Kind of Tuesday, Up, Up and Away, and By the Time I Get To Phoenix. The Andantes enjoy the Bod Squad's acid rock, and feel they play it really well, although it doesn't go over big in Regina. They said they thought the Vanilla Fudge put on the best rock show that has ever been brought to Regina…Don has been playing the trumpet for 12 years and bass for four, Gary has been playing drums for eight years and Daryl has had 10 years experience on the trumpet. The three began their training together in the Lions Band. Don and Daryl have also taken some singing training.
She finally got to their 45 rpm:
Their recently released double-sided record, entitled Lady, written by Gerry Schlegel, and Today's Fool, written by Fred Taylor, hasn't exactly skyrocketed to the top ten of the charts, although Gary said "We cut the record for experience and not for a million seller." He said that although Today's Fool was originally supposed to be the A side, "Lady is more our style and seems to be catching on quicker." The record was recorded in the Termar and Chess Studio in Chicago in August and took about five hours to complete. Gary said the band plans to cut another record in the summer, and if it is successful, their plans to break up the band in August may change. He felt that the second record would probably be better, because of the experience they have gained through making the last one.
Even though music was a major source of enjoyment to Statham and they were making money, he started to feel the tug of his other artistic ambitions. He explains:
I did this one poster for the Andantes. It had a nude woman in an art nouveau style, kind of like Aubrey Beardsley which was very popular at the time. Well, we sent one to a church where we were playing, and they said "uh uh, NO!" So we quickly did another one – a closeup of a woman's face like Alphonse Mucha. So from then on we first tried to use the nude one, but always had the backup! It all seems so harmless now as nothing was showing. And it was just a drawing! I don't know if people actually got my Beardsley nod.
Statham was captivated and inspired by the posters and designs of San Francisco's Fillmore artists (Rick Griffin, Wes Wilson, Alton Kelly, Stanley Mouse and Victor Moscoso), and New York's Push Pin Studios – and in particular by one of its principles Milton Glaser. In 1966 Glaser created the now-famous poster of the profile of Bob Dylan (with psychedelic/art nouveau multi-coloured hair) which was included in the original pressing of the singer's 1967 LP Greatest Hits which went multi-platinum. Statham started a business out of his home creating posters for many other local bands. He remembers:
Kelly Crowe was my partner, and he drummed up the business. We called ourselves Hedge Graphics. I worked out of my parents' house where I was living at the time while I was studying art and playing in bands. Everyone seemed to like the work; I don't remember getting any complaints… All of the work was done for offset lithography. Most of the drawings were done in pen and ink with a separate overlay for an additional colour. Sometimes I used a black Prismacolor pencil on stippled paper to simulate a continuous tone effect, or high contrast black and white photos which I stripped together in a collage form.
The band kept getting better and tighter. So it came as a surprise to almost everyone involved when this edition of The Andantes fizzled out in April of 1969. Says Statham:"It just seemed to end at one point…I don't know why. I don't recall any disagreements…there was absolutely no hostility…it just seemed to fade. I do remember Wilkie and I were asked to audition for another band but I can't recall which one. The audition did not go well…and so I started to concentrate on my graphic work instead."
Montague has a slightly different memory: "Donny told me he got a call and Dinni and Ray had quit. I don't remember any reason given, no issues expressed, but it had the smell of Dinni in it. It occurred to me that Dinni may have wanted to restart his old band, the Impalas, and he would have needed a guitar player."
Statham briefly moved to Winnipeg to try and secure employment with either the Eatons graphic design/advertising division or Brigden's. Neither worked out, so with considerable reluctance he returned to Moose Jaw and resumed work with the Times Herald for a while. In October of 1969 he married his high school sweetheart Mary Lou, and shortly after they moved to Saskatoon where he joined the graphic & layout department of Simpson Sears.
THE BALFOUR BEATLE
When Statham and Wilkie decided to leave the band in the spring of 1969, Don Gutheil reverted to the bass, and a new guitarist was called for. There really was only one choice – Bob Deutscher. Born 1948 the youngest son of Albert and Wilhelmina Deutscher, he sported a lengthy and impressive musical history. The son of a banjo, violin, piano, guitar and harmonica player and sister of a CKCK radio singer, his first public performance was singing "Rudolph the Red Nosed Reindeer" on CKCK at the age of five. He was first turned onto the guitar at the age of thirteen when he taught himself to play "Peter Gunn" with one finger on one string. Like most prairie kids, he remembers laying in his bunkbed at night with a Rocket Radio (with earplug) tuning into American stations such as KOMA (Oklahoma City) and WLS (Chicago). It was over the airwaves that he heard and learned Freddie King's instrumental "Hideaway".
Deutscher's musical career can truly be said to have started in 1962. In June of that year he appeared on the CKCK-TV program "Knowledge College" and won a trip to the Seattle World's Fair. Instead he chose the cash equivalent – $500 – and bought himself a Beltone electric guitar, a small Gibson amplifier, and a reel-to-reel tape recorder with which he started taping radio shows and his own faltering first performances.
For several months Deutscher took lessons from Johnny Klimczak (a rockabilly singer of Johnny and the Chordnotes fame) and immediately formed his own band at the age of fourteen. Composed of fellow students from Balfour Technical Collegiate – Bill Hershe, Brian Szysky, Marty Daborn, Bill Rothecker, and Max Yuditsky, they called themselves the Ro-dans. From 1962 to 1964 they entertained at school sock hops and YMCA dances playing the instrumental hits of the day (Ventures, Johnny & The Hurricanes, Fireballs) as well as the occasional vocal. Deutscher's first rock vocal was "Kansas City". He notes "I was nervous as shit, but when it was over…what a buzz! It made me feel pretty good. And I made $4 for that gig!"
The band broke out into vocal music after that. According to bassist Rothecker:
Some of the songs I recall playing would be "A Taste of Honey", "I Want To Hold Your Hand", "A Hard Day's Night", "Ticket To Ride", "Please Please Me" by the Beatles; "I'm In Pieces" and "Glad All Over" by the Dave Clark Five; "Mustang Sally" by Wilson Pickett; Chuck Berry's "Maybelline", "Hit the Road Jack" by Ray Charles. I remember playing this song outside of Oscar's Last Chance, a fast food drive-in restaurant and amusement park just outside the city on the east end. It was a great hangout place for kids. Many of the local bands would play half hour shows there.
Rothecker also recalls that Deutscher stood out:
We were all pretty young then, so Bob's reputation hadn't been established yet, but any time we played he was the focal point of the group, and it was obvious to anyone who watched us play that he was going to be well known in this city and province.
In the spring of 1964, the Ro-dans provided several musicians to a one-time unit known as The Balfour Beatles. The high school council were determined to stage a Beatles concert and used whatever students could play an instrument and were brave enough to do so in public. The Balfour Beatles (Deutscher, Doug Griffith, David Warren and Toby Racette – all of whom wore Beatle wigs), entertained the entire school at lunchtime in the cafeteria, and, bowing to popular pressure, that night in the auditorium. Deutscher sang a ragged "Twist and Shout" gaining himself a formidable reputation amongst musical circles.
It was also in 1964 that the Ro-dans were asked to back up Vancouver singer Terry Black ("Canada's Fabian") when he gave a concert at the Regina Exhibition. Black had just hit big with his song "Unless You Care" on Arc Records, and as a result had also been named Male Vocalist of the Year at the first Maple Music Awards (the predecessor to the Junos). "Unless You Care" featured a prominent 12 string guitar – and Deutscher did not have one. But that was not necessarily a problem. Mick Grainger relates the story "…so with about a day's notice Bob played the entire Terry Black gig in front of a huge fair-going Regina audience playing all the 12 string parts with his 6 string guitar by playing octaves. Guitar players will understand what a feat that was!"
In the fall of 1964 Deutscher was lured away from the Ro-dans by Don Young, drummer for The Chevrons. Also in the band were Phil Stan on vocals and guitar and Scott Peaker on bass. The Chevrons, although sporting respectably short hair and matching suits and ties, were noticeably raunchier than most of their fellow musicians. This is borne out by their exceptional repertoire. Deutcher and Peaker were considered the hippest guitarist and bassist combination in Regina for the next two years because they were perceived to have a direct line to "God" (a.k.a. Eric Clapton). They were good friends with Brian MacDonald who happened to be the nephew of Clapton. Clapton's half-sister would send him the early Yardbirds and Bluesbreakers singles and albums, and The Chevrons quickly integrated the new material before any other prairie band. The standout Yardbirds 45's "A Certain Girl" and "I Wish You Would" were the highlights of their early sets, and a live tape exists of the band covering the John Mayall-penned "Telephone Blues" in June 1966. As well, they were quick off the mark in appreciating Ray Davies and the Kinks – "Well Respected Man" and "You Really Got Me" became crowd pleasers. Selections from the Rolling Stones, The Animals, The Who, and Paul Revere and the Raiders filled out their show.
The Chevrons appeared on a number of television programs: like the Andantes they performed on CKOS Yorkton's "Profile" program in 1965. They reached their highest level of notoriety that same year when they appeared on the extremely popular Friday evening CKBI television show "Spotlight on Talent" (sponsored by the Saskatchewan Wheat Pool) in Prince Albert. While performing the song "Treat Her Right", Phil Stan deliberately included a profane word referring to a "verboten" part of a woman's anatomy. Their teen viewers found it highly entertaining, but needless to say, the band was not asked back.
Deutscher participated in his first recordings in October 1965 when the Chevrons were recruited as part of a novel CJME promotion. R.P.M. gave a full account of the gag:
An effective promotion at CJME recently had one entire high school, an off duty policeman and other anxious listeners, looking for Johnny Onn who had been kidnapped from his A&W on-location broadcast booth. The kidnappers, all girls, threw a bag over Johnny's head and dragged him off in a waiting car. The stunt was so realistic it resulted in the offered assistance mentioned above. It just so happened that Johnny was really going on holidays and would be out of the area for some time anyway. The station capitalized on this seemingly kooky stunt and followed it up with promos and a recording by the Chevrons, local group, called "The Kidnapped Johnny Onn". The promotion went on for three weeks and pleased the sponsor so much he has made arrangements to publicize the event at a National Convention in Toronto.
"The Kidnapped Johnny Onn" (actually a spoof on the song "Big Bad John") was recorded in Earl Brown's Calart Studio, along with two other tunes penned by Deutscher, "Keep It Down" and the instrumental "Rush Hour". All three were cut on acetate discs and received heavy, if short-term airplay on CJME. The Chevrons tried to emulate the Dynamics, and accordingly, in June 1966, they loaded up their equipment and headed for Sherbrooke, Quebec. They were immediately booked into the lounge of the Rock Cliff Hotel, a somewhat seedy club six miles from the Vermont border. As this was the first time they had played in a bar they found they had to alter their repertoire – from teenybopper music to more blues and rhythm and blues. Deutscher remembers they would do anything to bring in patrons – including the novelty song "It's A Gas" by Alfred E. Newman (of MAD Magazine) complete with burps and odd noises.
The Chevrons then tried to break into the Montreal music scene. Unfortunately, they secured only one gig – two weeks at a dive down by the docks named The Pink Flamingo. Alternating with strippers, they played long hours in seedy company. Their short tenure even provided the impetus for a new group composition appropriately entitled "Crab-Picker's Blues". Under conditions like these, their enthusiasm understandably flagged and by the Fall of 1966, Deutscher and Young decided they wanted to return to Saskatchewan for a breather. Stan and Peaker on the other hand wanted to stay in Quebec, and so the band split.
In the interim Deutscher substituted a number of times for Gerry Schlegel in The Andantes. Although it only lasted a couple of months, it did lay the groundwork for a solid friendship between him and the Gutheils. Young and Deutscher subsequently recruited three more Regina musicians – Gerry Klein, Brian Davis and Bill Rothecker and continued playing as the Chevrons (Mark II) for another year. Remembers Rothecker:
I remember practicing in Bobby's basement. We learned songs by Paul Butterfield, Dave Brubeck's "Take Five", Beatle tunes such as "Penny Lane", guitar songs by the Ventures, and a speedy song called "Chicken Pickin'" [the Lonnie Mack version]… I remember playing at the 4D, a local night club/coffee house, with Terry David Mulligan. Terry was a real fan of the group.
This particular lineup's biggest appearance in the spotlight took place in the first week of August 1967 when they backed up Bobby Goldsboro for three nights at Regina's Buffalo Days Exhibition. The Leader-Post mentioned their short, but sweet set (repeated several times over several performances) on Page 1:
Singer Bobby Goldsboro, a grandstand entertainer until the end of the week made his first Regina appearance and was a big hit. Backed by a Regina rock-n-roll band, the Chevrons, he sang four of his biggest hits, Little Things, See the Funny Little Clown, Voodoo Woman, and It's Too Late. He has only played with the Chevrons once before for a short Thursday afternoon rehearsal, but the show came off well.
Daryl Gutheil became aware of them at this time. He recalls:
I first heard the Chevrons around 1967 and was very impressed, especially with Bob's guitar playing. They were a little older than us and came across as much more seasoned. Most of the bands were doing a lot of the same tunes – Top 40 hits of the day – it was just a question of who did a more convincing rendition.
The Chevrons were running out of steam by the Autumn of 1967 and, just in the nick of time, Deutscher received an offer to join the Dynamics – his boyhood heroes – when guitarist Jimmy Mann decided to bow out and manage the band Confederation. He was "ecstatic – I admired the band so much", although to fill the shoes of Jimmy Mann was a formidable task. The personnel at this time included Ken Folk on bass and vocals, Norm Burgess on saxophone, Ken Brabant on drums, Deutscher on lead guitar, and Chan Romero on rhythm guitar and vocals. Romero had made a name for himself a few years earlier by writing "Hippy Hippy Shake" – a tune popularized by the Liverpool band Swinging Blue Jeans. (It was also performed on the BBC by the Beatles, and became a hit yet again in 1988 when covered by the Georgia Satellites.) Recalls Deutscher "Chan was gifted with one of the finest voices in rock & roll and rhythm & blues – it was a pleasure to play in a band with him. He and Ken could have given the Righteous Brothers a real run for their money."
They assembled for rehearsals in Edmonton in November and December of 1967, played a number of engagements at Zorba's and Sylvan Lake, and then took off for Quebec. Romero soon dropped out (he found Jesus – or vice-versa – and to this day is still preaching in Billings, Montana) and Ken Folk stepped out in front as lead vocalist. The search was then on for a bass player. Burgess, an Edmontonian, recommended Richard Terry of the group Famous Last Words who brought along his vocalist Hans Staymer.
The new Dynamics (who were also booked as the Backstreet Dudes – according to Deutscher "a play on words meaning white boys playing black music") played dates chiefly in northeast United States. At Luciano's Bar in Lodi, N.J. they traded sets with the Ink Spots, and at the Inferno in Buffalo, N.Y. they backed up Bobby Hebb. Other concerts in Boston, Mass. and Messina, N.Y. enlarged their reputation. The repertoire consisted almost exclusively of rhythm and Blues – James Brown, Jerry Butler, and Sam Cooke.
After eight months of touring without a breakthrough, disillusionment set in and Deutscher left the Dynamics in June 1968. He returned to Regina and again hooked up with Don Young to form a three piece band known as the Greasy Mixture (an unappealing throwaway line from an American commercial for hair straightening product). Filling out the "power trio" was bassist Vern Hoffert, a one-time member of the White Nights.
THE NEW ANDANTE
Deutscher had been watching the Andantes for several years, jamming with them, and as previously mentioned had subbed a number of times for Gerry Schlegel. He knew they were talented, but that there was a distinct difference in attitude and presentation between himself and the rest of the band. He recalls:
We (the Chevrons) had our thing going and we thought we were pretty hot. But we kept hearing about this other group and how wonderful they were – especially their singing. We prided ourselves on doing pretty good harmonies, but when we finally did see the Andantes, they were doing four-part harmonies, and it was real obvious why all the fuss. They were singing like choirboys – so effortless! However we had something else – they were so clean cut, polite and polished whereas we were down and dirty – more rhythmic.
Yet, he fitted in like a charm. Recalls Montague:
Bobby Deutscher was another natural… The last guitar player I played with before leaving for B.C. I saw him early in the years along with Don Young on drums as the Chevrons at one of the Saturday afternoon weekly YMCA dances. He sang lead, and although not having a strong or rich voice, he could sing anything and later was good for harmony with us. I thought his guitar playing was brilliant. A kid with a straight A average, I once asked him what he thought he wanted to do in life? He said only: "This."
Not long after founding member Gary Montague also decided to bow out. His widowed father had moved to Victoria then Duncan, BC, and Montague decided he would help him get established and worked there for the summer. In the fall of 1969 he enrolled at the University of Victoria with a major in Philosophy. He did not leave his drumming behind though – in the next five years he would gig with two local bands Tea Bag and Touch, and guest on a project with a then relatively unknown folksinger by the name of Valdy
With three members departing within a couple of months, the Gutheil brothers naturally thought to bring The Andantes to a close. It had been an enjoyable and eye-opening five year ride. It had seen them progress from precociously talented teenagers to mature recording, touring musicians. By early 1969 they had become the most popular band in southern Saskatchewan and a force to be reckoned with throughout the prairies.
Now – with the addition of Deutscher, they found the musical juices were still flowing. They realized they wanted to keep the Andantes going, which meant recruiting a new drummer. Deutscher suggested but one name – Don Young. Daryl Gutheil remembers:
Bob had previously filled in with The Andantes a few times, but we knew he was committed to working with Don Young. Early in 1969 both bands – Andantes and Greasy Mixture – folded and were playing out their engagements. At a Musicians Union party in March, Bob and Don approached Don and me about hooking up: it seemed like a natural fit. I had a few more months of high school before graduation, but come summertime we were full time players.
Young had started his career as a cool jazz drummer, backing up local guitarist Barry Whitmore. In 1963 however he heard the siren call of rock and roll and formed The Chevrons already alluded to. With the addition of Deutscher and Young, the Andantes became a whole new band. The music became harder edged, and at the same time more complicated and more original. Recalls Young:
They [Andantes] were a great group – what you might call blue-eyed soul mixed in with bubblegum (not meant in a derogatory sense). Their harmony was incredible … when Bob and I joined, it likely gave them a little more maturity as well as a little more soul and drive. We all sang and all played instruments. All of us could sing lead and harmonies. People were amazed at how we switched off in the middle of a song – one guy would sing one part and when it got out of his range, another would just take over – sort of like a three-ring circus! We did a lot of tough material – a lot of Chicago, Sons of Champlin, McCoys, Buckinghams…
They also covered material by Three Dog Night ("One", "Eli's Coming" and "I Just Want To Be a One Man Band"), Chick Corea ("Spain"), and Blood, Sweat and Tears ("Spinning Wheel"). In the commercial vein, they covered Motherlode ("When I Die"), The Guess Who ("No Time" and "American Woman"), the Strawberry Alarm Clock ("Tomorrow"), The Jaggerz ("The Rapper"), and the Boxtops ("The Letter"). In addition they composed and performed a respectable amount of original material. Deutscher in particular started on a writing spree turning out songs such as "Twenty Nine One Nighters", "Patience", and "Blues No. 1 Mama". He and Young also co-wrote "City Sun", a song about air pollution. They allowed their hair to grow long, and the suits and ties gave way to apache ties, shirts with puffy sleeves, and fur vests.
The first recording session with the new lineup took place in the summer of 1969 at the CKCK Studio in Regina. Producing was disc jockey Ken Singer. Daryl Gutheil recalls the session:
Ken Singer was an on air radio guy (and former drummer) who had come down from Saskatoon to work at CKCK. I think at one point he had become either Program Director or Music Director at the station and was producing transcriptions with local artists to play on the air – maybe to meet Cancon requirements? …He seemed like a very smart and personable guy. He was more of a producer. Nobody really had much studio experience in those days so we were all just kids wingin' it with whatever resources were at hand at the station. Still fun though.
A total of five songs were completed – four covers ("The Letter" by the Boxtops, "Vehicle" by the Ides of March, "I Love You More Than You'll Ever Know" by the first incarnation of Blood, Sweat & Tears, and "Two of Us" by the Beatles) and one original (the first recorded appearance of "Twenty Nine One Nighters" by Deutscher).
To further their originality, they also hooked up with one of Saskatchewan's few pop songwriters of the period. Mick Grainger was born in England (1948) the son of a Royal Navy officer and emigrated to Regina at the age of two. Trained as a child violinist, he took up guitar in Grade 8. While attending Balfour Collegiate, he was befriended by fellow-footballer and Beatle-fan Bob Deutscher. Grainger joined a high school band called The Danes for three months, then in 1965 jumped into the Club 62 Rhodesmen (so called from the call numbers of CKCK) which consisted of Bill Rothecker, Terry Malloy, Rick Dubord and Gene Haas. Even at that young age, Grainger had an innate feel for the structure of music and others recognized it. Bandmate Rothecker recalls:
After playing a few dances with the group I realized that we needed somebody in the group who understood chord structure. I managed to convince the members to bring Mick Grainger in… he made all the difference. The band quickly established itself as one of the better groups in the city and province. Because of Mick's abilities with chords we were able to figure out harmonies and play the more difficult songs that were being written by such groups as the Moody Blues, Paul Revere, the Who, the Yardbirds, the Animals, etc. We weren't even aware at the time that Mick was beginning to develop into a very good songwriter.
On his own, Grainger started a prolific writing period, originally influenced by the British Invasion bands – notably the Beatles, Rolling Stones, Procol Harum and the Zombies. His first complete song was entitled "My Favourite Hair" – which, as he sheepishly explains, "was trying to link the new music of the time with its visual trademark i.e. long floppy hair." Writing became and remained his favourite activity: "It was always my first musical love. I considered myself more a tunesmith than performing musician. I could get pretty bored with playing, but putting tunes together was always a buzz for me! Also I tended to be a little more introverted than most of my then colleagues and songwriting fit as an expressive outlet."
Grainger's lyrical topic range and even styles of music ranged broadly. After the first rush of rhyming "teen idol" material, he quickly headed for a more thoughtful mode which explored subjects as he describes: "deeper, more political and/or working the margins of perception…" As all writers tend to do, he explored the pleasure and pain of relationships in his songs, but found them formulaic and not particularly genuine. He continues "any time I felt I was falling into the old "silly love song" pattern, I would stop writing the tune."
Grainger wrote most of his songs "unplugged" – just himself and an acoustic guitar. Not surprisingly his approach developed into a folksinger/songwriter feel where lyrics needed to be heard, not overpowered by a full electric band treatment. ("Any full band adaption usually came from others with a better feel for how that might work.") The influences changed – he now started to be inspired by Bob Dylan, Gordon Lightfoot, Bruce Cockburn, Joni Mitchell and James Taylor. And while the fact of his living on the prairies affected his writing, it was never to the fore: "the impact of where I lived surfaced more subtly in landscape references and 'feels' to the song."
The chief characteristics of Grainger's songwriting were that it was bountiful, consistent, exploratory and never forced. A tap had been turned on, and it has actually never stopped. As he describes the flow "I always had songs, still do. Lots after a particularly emotional time, and probably more internally generated than external… At first, it may have been motivated by a desire to 'make it', but that passed. Then it was like brushing my teeth in the morning – it's just what I do."
Although the Rhodesmen had recorded several songs at CKCK, none of Grainger's tunes were included. Thus he started demo-ing his own compositions outside the band in 1968. As his backup musicians, he chose the Andantes who, as he inadvertently found out, were already familiar with his material. He recalls:
I was at a dance at the U. of R. when the Andantes to my surprise played one of my songs called "Happy Love Day." I loved that song (still do) and to hear those guys doing it with an absolutely killer arrangement and performance was totally overwhelming.
The earliest remembered demo session from 1968 was for two songs "Tables Turning" and the dramatically-titled "Night of a Thousand Drums." As Grainger recalls "a local guy named Wayne Allen moved his studio equipment into my basement to get [them] on tape. After the second overnight session my parents lost their enthusiasm for my hobby!" The above three songs and four others by Grainger were incorporated into the Andantes repertoire during 1968 and 1969 – "Hello Stranger", "Holy Woman", "I Need a Rest From the Music" and "Jonah Give Up Your Mind". It was a win-win situation for both the songwriter and the band. The Andantes were literally handed a group of new and interesting songs to play that no other band had access to, while Grainger's reputation within the Saskatchewan musical community was positively glowing – "they were a band that had the chops to take the songs to a higher level both from a musical and exposure perspective."
The Andantes participated in a much more professional recording session in the summer of 1969. Deutscher sets the scene: "Don Edwards had been in contact with the S.O.S. Agency [at the time affiliated with Bruce Allen] in Vancouver. One agent came out to hear us in Regina and there we struck up a friendship with Shelly Seigel who would later found Mushroom Records. We made it up to Vancouver after some NW US dates and Shelly took us to record a demo in a small studio owned by Tom Northcott."
That was Studio 3, actually owned by Ralph Harding and operated by Tom Northcott. Located at 2190 West 12 Avenue, it was "cozy" – the recording room was only 30 x 40 feet and a mere 8-1/2 feet high. Jim Vallance, then a young musician just breaking into the business, recalls that:
Studio 3 was a very unlikely recording studio. It was small, squeezed into the corner of a basement in an old, two-story Vancouver office building. Not an elegant location. The ceilings were only seven or eight feet high, much too low for proper acoustics, but they had a decent "old school" echo chamber … an actual room at the back, under the stairs, about 10×10 with lacquered concrete walls. The reverberation was fantastic.

It was called "Studio 3" because Tom Northcott had purchased the recording console (and possibly the Scully 8-track recorder) from "Studio 3" at Wally Heider's facility in Los Angeles. It's believed that a number of important records were recorded on that console when it was at Heider's, including some Beach Boys tracks. It may also have been used as a mobile recording console at the Monterey Pop Festival, but I can't confirm this.

I believe the console was a 1950's era United Audio desk with big, black, Bakelite rotary faders and a military-style patch bay with braided cables and tandem phone-jacks. Quite an antique, but it sounded great. There were only eight channels, as I recall. I worked at Studio 3 on-and-off in the early 1970s as an assistant to engineer Tapio Suo-Antilla, known as "Tap". I was only 18, and it was my first job in the music business.
The band recorded two tunes "Hello Stranger" written by Mick Grainger, and one other that no one seems to remember. The session was produced by Northcott himself. Young clearly remembers that a copy of the tape was sent to Capitol Records Canada, who politely responded with "Nice tape guys. Don't phone us, we'll phone you…" There was also talk of having it released as one of the Canadian Talent Library discs, but that never happened.
In the Autumn of 1969, the Andantes had a small promotional pamphlet printed up to advertise their new lineup. It started with "The Andantes are one of the most popular groups in Saskatchewan and the members are respected as some of the top musicians in Regina."
It then highlighted the band's biggest strength "known also for their versatility, the group does
every type of contemporary music from hard rock to soul-funk to barbershop harmony. The group has recorded in Chicago and has played on several shows with other groups including Vanilla Fudge."
Each member was accorded an individual "in-action" portrait and a three or four line biography. Don Gutheil had "done extensive work backing up folk artists and session work," Bob Deutscher had "played in groups backing singers such as Bobby Goldsboro and Bobby Hebb," Daryl Gutheil "started trumpet at age seven, has played guitar for five years and organ for two years," and Don Young played "the largest drum set in Western Canada, has done a great deal of local recording for radio and t-v commercials and has cut shows with Bobby Goldsboro, the Ink Spots and Gordie Tapp." It was one of those rare promo packages that actually told the truth. The group had been around, were accomplished musicians for their age, could provide music of almost any description, and this, more than appearance or stage show, guaranteed them an almost continuous run of dates.
Two representative months of gigs for the band would be October and November 1969. They played two and sometimes three concerts every weekend. In Regina they played the DeMolay Dance at the Shrine Temple, the Kappa Teen Club dance at St. Anne's Catholic Church, Wesley United Church, The Curlodrome ("The Sights and Sounds of Regina"),and the "Saskatchewan Roughriders Cheerleader's Dance" at the University of Saskatchewan – Regina Campus. They also drove many miles – giving performances at the Buchanan Town Hall, Mathieu College in Gravelbourg, Melville High School, the Yellowgrass Legion Hall, Langenburg Legion Hall, St. Joseph's College in Yorkton, Pop's Pavilion at Fishing Lake in the Qu'Appelle Valley, the Armories in Minot, North Dakota, and both Flin Flon and Benito in Manitoba. Gutheil also remembers that they played at the King's Hotel in Regina frequently that fall, and at The Regina Legion. He had a fondness for that venue: "It was a hippie scene going on – tabs of acid flying around the room! There was smoke everywhere, and NOT cigarette smoke!"
The Andantes did not have a totally original band name. A much more famous ensemble by that name already existed. Composed of three rhythm and blues female singers – Jackie Hicks, Marlene Barrow and Louvain Demps, they were an important, if unsung, element of Berry Gordy's Motown Sound. They issued three of their own singles in 1963 and 1964. More importantly they provided backup vocals for several thousand Motown recordings including most by the Four Tops, The Temptations, Stevie Wonder, Jimmy Ruffin, Marvin Gaye, Edwin Starr, and the Marvellettes. They were also used as "substitute" Supremes throughout 1968 and 1969 when Diana Ross, Mary Wilson and Cindy Birdsong were experiencing tense relations. The Regina Andantes had only heard rumours of their Detroit namesakes, and did not feel any great pressure to change their name. However, just in case they decided to release any recordings, they did shorten it to the singular Andante. The four-piece Andante worked together for just over two years, much of the time on the road. Free of high school now, they became full-time professional musicians.
The Andantes took part in a major concert promoting local talent on December 21, 1969. It was built up in glowing terms in the Leader-Post. Reporter Bill Heintz wrote:
It seems to be the fad these days to bring in out of town talent for a local concert or dance. Groups such as the Sugar 'n Spice from Winnipeg or the New Christy Minstrels from the United States have appeared in Regina for dances and concerts. While these groups are certainly very talented, the local musicians are not being given the chances that the out of town groups are. On Sunday, a concert that could become an annual event in Regina, will be held at the new Education Building on Regina Campus, beginning at 9 p.m. The purpose of the concert is to show the people of Regina that there is an abundance of talent among the local musicians.
Firstly he introduced Adrian Popovichi, a classical and flamenco guitarist who was a "familiar figure to the followers of the Regina Guild of Folk Music" and who had studied under Reginan George Harvey.
At age 19 he went to New York City to study theology. Sunday afternoons in New York City the musicians flocked to Washington Square to jam with people, who, at the time, were comparative unknowns. One of these unknowns was Bob Dylan, with whom Popovichi played guitar…
The second band – Jazz Workshop – consisting of Ron Brooks, Art Britton, Stewart Ballantyne, Nate Strong, and Peter Dyksman – was described:
A group that is somewhat of a rarity to Regina music lovers is the Jazz Workshop. Although the group is able to obtain work in various Regina nightspots, they are not able to play the kind of music that they would like to. In order to work in these clubs they must play a watered-down commercial type music…. The group has a wealth of experience going for them and are easily the tops in their field in this part of the country.
Finally he got to the Andantes, a group "originally started by Don Gutheil" and who "have gone through many changes until April 1969 when the present line-up started." He acknowledged each member: "Bob Deutscher, the group's lead guitarist, is considered by many to be among the finest rock guitar players in western Canada. Besides singing, Bob plays harmonica". Don Young again "is believed to play the largest set of drums in western Canada." Then "the Gutheil brothers, Don and Daryl, are the only two original members of the group. With Don playing bass and trumpet, and Daryl playing trumpet and organ, the group has a wide range of musical styles from Blood Sweat and Tears to barbershop harmony." He then added "In January the group plans a cross-country tour of the United States eventually ending up in Chicago where they plan to do some recording."
With the start of a new year, the band decided to try and make their first dent in the American market. Their friends from the band Thin Red Line strongly recommended they try the Northwest circuit as they had successfully toured there the previous couple of years. Edwards connected them to Beacom & Associates of Minneapolis, the king of the U.S. mid-west tours, and the Freade Sounds Agency of Spokane run by the late Jeannine Carter and Tom Lapsansky. With gig dates from both companies they cobbled together a winter tour chiefly on the college circuit. The Leader-Post optimistically saw them off with an article entitled "Band to tour":
The Andantes, a popular Regina rock group, left Regina recently for what could result in a six month tour of Canada and the United States if steady bookings continue. The group is scheduled to play in Cranbrook, BC Thursday, at the Rathskeller Inn in Coeur d'Alene, Idaho Jan. 9, 10 and 11, and at the Canterbury Inn in Spokane, Wash. Jan. 13 to 16.
One of the band's all-time favorite places to play on the tour was The Rathskeller in Coeur d'Alene. From January 9-11, 1970, they appeared at the "popular tavern and dancehall." Built in 1962 and located at 1323 Sherman Avenue at the corner of 14th , it was far more than that just a tavern however – one half featured go-go dancers, pinball machines and pool tables, the other a pizza restaurant. It was managed by three single mothers: Annie McIntyre and her two daughters Jackie George and Lollie Goss.
The Rat was featured prominently in an article in the Spokane newspaper Ski Bum in February 1970:
The Rathskeller Inn, in Coeur d'Alene, Idaho is one of the best places a tired skier can go to forget his tired muscles and lose himself in a swirling sea of sound, sight and smell. The "Rat's" is a world in itself where colors and motion bombard the eye, where the smells of smoke and good food intermingle and where hip friendliness is the password. The "Rat's", now famous all over the Northwest started out as a malt shop, which it still is, if you count malt beverages. However it was converted in a very few years to a fabulous meeting place for the young and the young at heart by its operators….predominantly patronized by area college students and skiers during the winter, it maintains its popularity through the summer with sportsmen of every kind.
Its acclaim was commented on:
The Rathskeller is constantly being forced to enlarge the building, because of its ever-growing popularity. The most recent addition was completed in 1968, and still the rule on weekends is "standing room only." However, empty kegs are frequently appropriated for additional seating. The owners have estimated that as many as 1200 have jammed the tavern in a single day.
It would appear there was never a quiet moment:
A feature of the "Rat's" used to be the noise made when blowing one keg and tapping a new one. After the new quieter taps were adopted the sound was missed by customers, so they've started sounding a Claxon horn to announcethe end of another keg. It got pretty noisy a while ago when they pumped 100 kegs dry in a week. Adding to the "Rat's" popularity is the great music they have on weekends. It all started with the Sonics and the Wailers and graduated to the Shakers, Paul Revere & the Raiders, and the Liverpool Five.
It was open not just to Canadian audience members, it was open to Canadian bands, mostly from Alberta and British Columbia. Vancouver's Thin Red Line played there often. And as one of the co-owner's daughters Candace Conradi confirmed: "The Rathskeller hosted live entertainment for 20 years, offering to pacts that drew literally thousands if not tens of thousands) into its welcoming space over its life. It pulled visitors from Canada, Washington, Montana, Oregon, and brought tourism to our humble town…."
Whatever else it was, The Rat was also a true piss-tank. It was claimed that it – along with its sister Rat establishment in Moscow, Idaho – dispensed more beer than any other tavern west of the Mississippi River during their years of operation. While that sounds impressive, it is doubtful it could ever be proven. Conradi gives some of the credit to Canadians:
"We loved the Canadians and the four day holidays that sent them packing to Coeur d'Alene. They added to our success and were wonderful advertisement via word of mouth. My grandmother who was the head of the family ran the business and never advertised. The Rats was built on the reviews of our customer base. I can honestly say that the Canadians helped put us in the Million Gallon Club with Lucky Lager…but we also carried Coors, Rainer, and other varieties of beer. Needless to say, we always looked forward to seeing the happy faces of our neighbors from BC and Alberta!!!
Along with the loud music came all the other related conduct. Blogger "Wally" recalled: "Oh yeah, Rats was big medicine when I was in school — live music, hard drinks by the pitcher, a regular meat market. It was fun for the first couple of years at the UI, but after that, I began to fear the loss of both hearing and self-respect." And according to another regular patron Virginia Balser: "it was known to not have sufficient rest rooms for the patrons…and every weekend there were a number of gentlemen arrested for ungentlemanly behavior in the bushes outside." Adds Don Young: "we broke the all time sales record for "kegs" of beer one night at Rats!" A notable visitor was young booking agent Bruce Allen who dropped in to see if the Andantes were worth bringing out to the Vancouver area.
The Spokane engagement the following week was not as satisfying. Recalls Daryl:
We were contracted Monday to Saturday but I think we only played the first 2 or 3 nights. I was 18 and underage, so I spent my breaks in a small room apart from the main club area; that was a little depressing…. We didn't draw much of a crowd so the club manager let us go, but paid us in full for the week. We had a four bedroom house booked for the week. I remember the rent was $15 a night; we just hung out in Spokane and partied for the rest of the week.
They band circled throughout the Midwest for the next month and a half hitting Minnesota, Kansas, Wisconsin (Madison, Racine, and LaCrosse) and Ohio (Milwaukee). In February and March of 1970 they did a gruelling tour of North Dakota (Minot), Montana (Bozeman and Helena), and Washington state (Spokane and Pullman).
For several months near Easter of 1970, the group made Eau Claire their base of operations (boarding with the Edwards) as they penetrated as far afield as Emporia, Kansas. Their repertoire can be accurately reconstructed from several rehearsals they taped in Don Edward's basement in Eau Claire. The tapes, now in possession of Deutscher, contain a total of twenty eight tracks (some done 2 or 3 times) including covers like "Cinnamon Girl" (Neil Young), "Daybreak" (Rick Derringer), "Tomorrow" (E. King), "Gotta Find a Way" (R. Cobb/E. Grundy/S. Hill/L. Pickens/J. Rutledge/N. Taylor), "Spinning Wheel" by David Clayton Thomas, "The Loner" again by Neil Young, "The Rapper" by Donnie Iris, and the crowd-pleasing Mandala medley "Love- Itis/Opportunity" by H. Scales- A. Vance and Domenic Troiano. There are four Mick Grainger songs: "Hello Stranger", "I Need a Rest From the Music", "Jonah Give Your Mind Up", and "Happy Love Day." And they had a large helping of Bob Deutscher original material – "Twenty Nine One Nighters", "Party In The Country", "It All Depends On You", "Patience", "Hey Joan", and "Blues No. 1 Mama." As well they did Deutscher and Young's "City Sun."
In Moscow ID, they played at the University of Idaho, which has been the home of the Lionel Hampton Jazz Festival since 1967. While there, they jammed with Jose Feliciano. Recalls Daryl:
Jose Feliciano did come up on stage in Moscow and jam with us. He didn't want to play guitar, he played bass. I think we played James Brown's "I Got You (I Feel Good)" and, after some prodding from the audience, "Light My Fire". We saw Jose the following day and he gave us tickets to his next show, which we attended and met him again backstage… exciting stuff for young Regina guys.
In Kenosha, WI they played at the Petrifying Springs Clubhouse on February 7th, and were underwhelmed by the venue. Deutscher relates that it "looked like a lecture hall that probably seated 200 people." They also opened for John Denver at Dominican College in Racine, Wisconsin. Denver was just starting his climb to fame – he had released one LP – Rhymes and Reasons, and one of his tunes "Leaving on a Jet Plane" had been covered by Peter, Paul and Mary. Remembers Young "we did lots of driving during this period – a U-Haul and Ford Ranch Wagon." On one of their cross-country drives, the band dropped into Billings to visit Chan Romero. It was a fortunate call for Deutscher: "I played him a dub of my song "Twenty Nine One-Nighters". He liked it and proceeded to publish it with his Warrior Tunes, thus my becoming a writer affiliate with the performing rights agency BMI."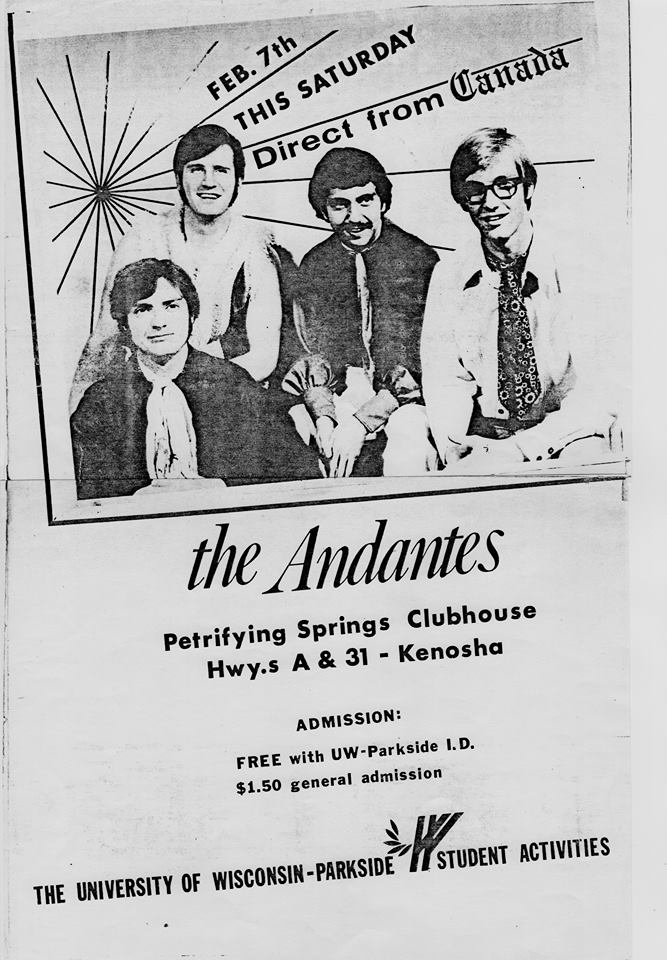 Andante returned to Regina at the end of March 1970, exhausted and quibbling amongst themselves. The local scene had changed again in their absence. While there was no doubt they were still at the top of the heap, a number of up and coming musicians and re-arrangements of the mid-60s musicians gave rise to such "deeper conciousness" ensembles as Blue State of Mind, Shatter Ring, the Taliesyn, the Transmigrated Soul, Joy Street, The Unwritten Document, and Grainger's new band The Sound of One Hand Clapping, as well as several directly drug-related bands The Hypnotic Spell, Blackwood Hash, Toke Revival and The Frenetic Illusion.
They continued to travel throughout the province through April and May playing in Wynyard, Swift Current, Humboldt, North Battleford, Katepwa Beach, Donavon's on 8th Street in Saskatoon, and return gigs at Regina's Attic Teen Centre and the Curlodrome.
Andante played in several rock festivals that summer – including the Qu'Appelle Rock Festival on June 21 (where the only known footage of the band – a Super 8 mm. segment – was shot), the Kin Rock Festival in North Battleford on June 28, and Woodtick in Saskatoon on August 16th. They headlined a four-band concert – the first rock concert – at Regina's newly-opened Centre of the Arts in early September 1970. It was a controversial decision to even hold a rock concert in the new building and the Leader-Post eagerly announced it:
It is one thing to say an art centre is for everyone, but it is another thing to prove it – and on September 6, the Saskatchewan Centre of the Arts will do just that. On that day, four of Regina's most popular rock groups will be featured in a musical extravaganza appropriately called Rock and the Centre.

The Charlotte, The Mudd, The Flying Colors and The Andante will shake, shimmy, shout and sing for three full hours, beginning at 8 p.m. in what might be the first of several special youth-oriented happenings. Announcing the show at a press conference Wednesday, Michael Wood, executive director of the centre, said the only restriction would be that shoes must be worn by people attending the show… .
Trying to get past the sarcasm, he confirmed that he actually had no worries that irresponsible youth might wreck the venue or – horror of horrors, use drugs:
Mr. Wood discounted ideas that the centre could be "taking a chance" by opening its doors to 2,000 young people at once. "The young people of today are not all destined to go up in a cloud of peculiar smoke" he joked. He said both he and the board of directors of the centre were looking forward to the event, rather than fearing it.
As he predicted, there sadly were no riots, no vandalism, and no rampant marijuana use.
The final two Andante performances took place on New Year's Eve at the Kings Hotel in Regain, followed in the first week of 1970 by several nights at Saskatoon's Sox & Stockings Rock Palace (formerly the Crypt Coffee House) on Broadway Avenue. While they gave a good show, their hearts were not in it. They had hit a wall, were tired of their own repertoire, tired of each other, and simply stopped wanting to perform together. Deutscher recalls:
We had been doing some schmaltzy, middle of the road stuff…but we wanted to get more adventurous, progressive. We were trying to get a new tune down that just wasn't working with Donny for some reason. We tried it with Drew [Lawrence] and it fell together just like that. That's not to say Drew was a better drummer than Donny, just that he blended better with us at the time. We saw things in the same light…had the same approach.
Everybody agreed a long break was needed. Young immediately found a job drumming with singer/comedian Nestor Pistor (a.k.a. Metro Pavlik of Yorkton), while the other three temporarily drifted, jamming with friends and exploring different types of music. The Andantes would never reconvene.
By no means did this spell the end to any of the band members' musical careers. Indeed they went on to lead bands such as Wascana, Witness, Streetheart, Crowcuss, Tokan, Presto Tango, and The Don Young Orchestra. And all were much sought after as session musicians throughout the next two decades.
DISCOGRAPHY
1. radio demo (no distribution)
Recorded: Fall 1966, CKCK Studio, Regina
Producer: Howard Green
Personnel: Don Gutheil, Ken Leonard, Gary Montague, Gerry Schlegel, Daryl Gutheil
contains two tracks: "Oh Baby" (D. Gutheil/D. Gutheil K. Leonard) and
"I've Got A Secret" (D. Gutheil/D. Gutheil/K. Leonard)
2. limited edition 45 rpm
Side A – "Today's Fool"(F. Taylor)
Chic-A-Go C-001 (TM-2970) 2:58
Side B – "Lady" (G. Schlegel)
Chic-A-Go C-001 (TM-2971) 2:56
Recorded: August 1968, Chess Studios, Chicago
Producer: Dave Purple
Engineer: Malcolm Chisholm
Personnel: Don Gutheil, Dinny Wilkie, Gary Montague, Gerry Schlegel, Daryl Gutheil
3. demo
Recorded: 1969, CKCK Studio, Regina
Produced by Ken Singer
Personnel: Don Gutheil, Don Young, Bob Deutscher, Daryl Gutheil
contains 5 tracks: "The Letter" (A. Chilton)
"Vehicle" (J. Peterik)
"I Love You More Than You'll Ever Know" (A. Kooper)
"Twenty Nine One Nighters"(B. Deutscher)
"Two of Us" (J. Lennon-P. McCartney)
4. Mick Grainger demo
Recorded: 1969, Grainger basement, Regina
Engineer: Wayne Allen
Personnel: Mick Grainger, Daryl Gutheil, Drew Lawrence, Bob Deutscher, Don Gutheil
contains 1 track: "Night of a Thousand Drums" (M. Grainger)
5. demo
Recorded: 1969, Studio 3 Productions, Vancouver
Produced by Tom Northcott
Personnel: Don Gutheil, Don Young, Bob Deutscher, Daryl Gutheil
contains two tracks: "Hello Stranger" (M. Grainger) and one other
6. rehearsal
No Producer
Recorded: 1969, B. Deutscher's basement, Regina
Personnel: Don Gutheil, Don Young, Bob Deutscher, Daryl Gutheil
contains 1 track: "Holy Woman" (M. Grainger)
7. live performance
Recorded: 1969, University of Saskatchewan – Regina Campus, Regina
No Producer
Personnel: Don Gutheil, Don Young, Bob Deutscher, Daryl Gutheil
contains 1 track: "Happy Love Day" (M. Grainger)
8. rehearsal
Recorded: 1970, Don Edward's basement, Eau Claire, Wisconsin
No Producer
Personnel: Don Gutheil, Don Young, Bob Deutscher, Daryl Gutheil
contains 28 tracks: "Cinnamon Girl" (N. Young)
"Daybreak" (R. Zehringer)
"Tomorrow" (E. King)
"Gotta Find a Way" (R. Cobb/E. Grundy/S. Hill/L. Pickens/J. Rutledge/N. Taylor)
"Spinning Wheel" (D.C. Thomas)
"It's For You" (J. Lennon-P. McCartney)
"The Loner" (N. Young)
"Instrumental Jam" (Andantes)
"The Rapper" (D. Iris)
"Hello Stranger" (M. Grainger)
"I Need A Rest From The Music" (M. Grainger)
"Jonah Give Your Mind Up" (M. Grainger)
"Happy Love Day" (M. Grainger)
"Twenty Nine One Nighters" (B. Deutscher)
"Blues No. 1 Mama" (B. Deutscher)
"City Sun" (D. Young/B. Deutscher)
"Love- Itis/Opportunity" (H. Scales- A. Vance/D. Troiano)
"I Need a Rest From The Music" version 2 (M. Grainger)
"Jonah Give Your Mind Up" version 2 (M. Grainger)
"City Sun" version 2 (D. Young/B. Deutscher)
"Twenty Nine One Nighters" version 2 (B. Deutscher)
"Hello Stranger" (M. Grainger)
"Party In The Country" (B. Deutscher)
"It All Depends On You" (B. Deutscher)
"Happy Love Day" version 2 (M. Grainger)
"Blues No. 1 Mama" version 2 (B. Deutscher)
"Patience" (B. Deutscher)
"Hey Joan" (B. Deutscher)
© Copyright Brock Silversides & psychedelicbabymag.com