Alan Munson – "One Man's Journey"
Sundazed Music/ Modern Harmonic Records has assembled, produced and recently released a 2018 compilation album of Alan Munson's music, titled "One Man's Journey".
---
It's Psychedelic Baby Magazine interview with Alan Munson and Sundazed Music
Alan Munson – "One Man's Journey"
Sundazed / Modern Harmonic Records
Nashville TN – New York NY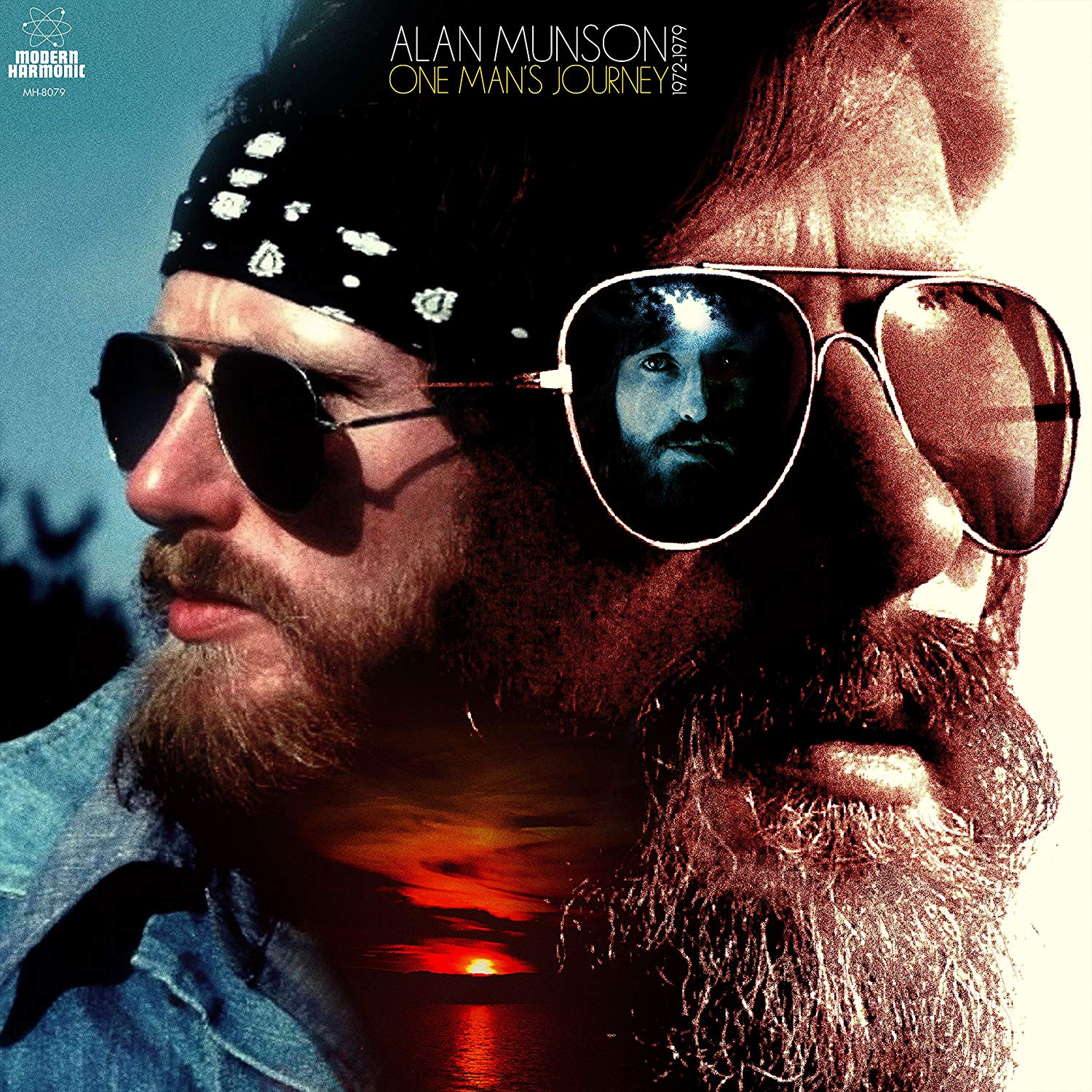 This compilation consists of 13 songs from Alan's "In Debt", "Good Morning World" and "First Light" albums. "One Man's Journey" is a blend of singer-songwriter music, accompanied by beautiful guitar and vocals. All of the songs represent the artist in the best possible way, in a way he needs to be heard.
It would be unfair to place Munson's music in a single genre — it's a fusion of mellow California psychedelic folk rock with the amazing atmosphere of the times. His recorded songs have a very intimate feel. Wonderful harmonies and meaningful lyrics will get deep under your skin, and the "stripped down" production gives these songs an even more intense personal ambiance.
Munson has been actively working in music since his late teen years. He is most well known as a solo artist, a singer-songwriter, and for his previous album releases. "One Man's Journey" is an essential compilation album and collection of Alan's musical highlights.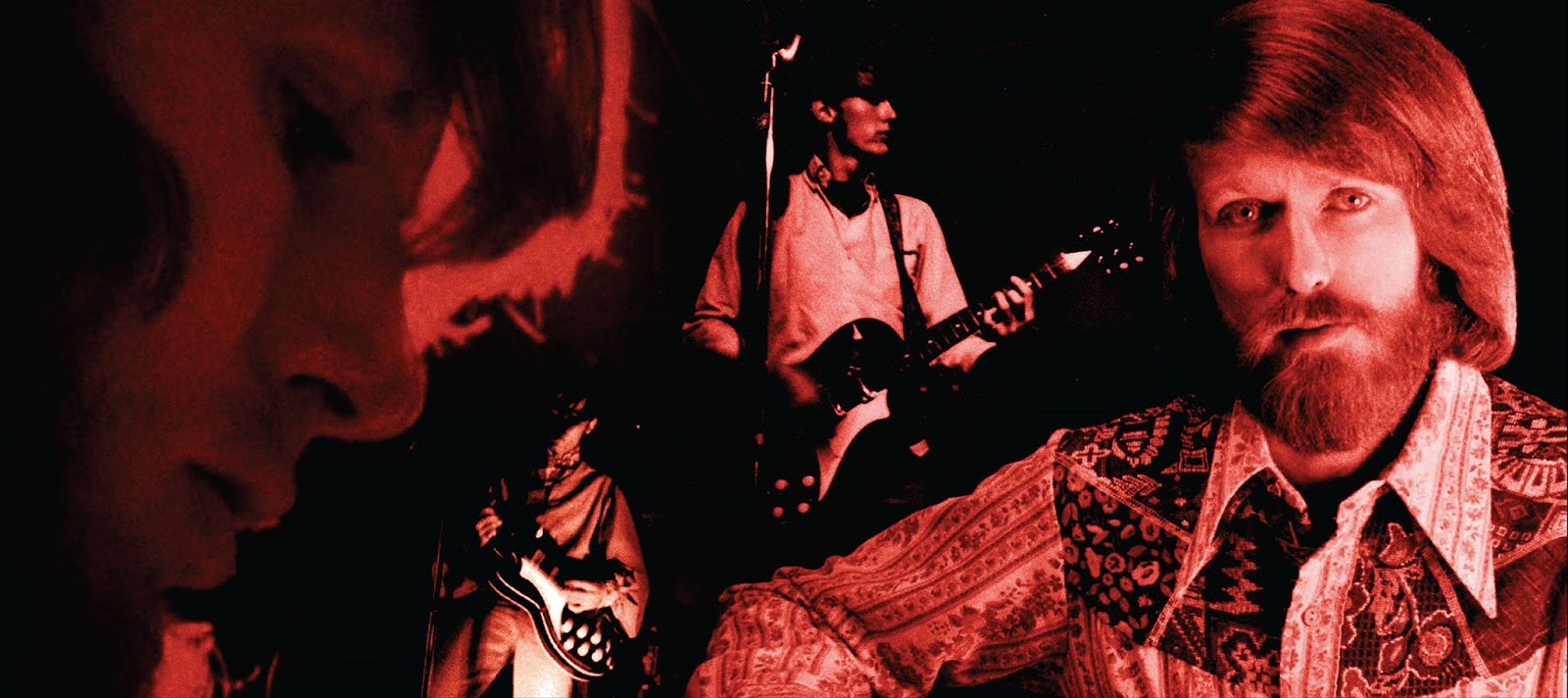 It's Psychedelic Baby Magazine Interview with Alan Munson and Sundazed Music
What can you tell us about the material issued on this new "One Man's Journey" compilation album?
Alan: The 13 songs which appear on the "One Man's Journey" album were selected from my first three albums, which were originally released in the 1970's. Songs were included from the 1972 "In Debt" album, the 1975 "Good Morning World" album, and the 1979 "First Light" album.
All songs on the album were sourced from the original 1970's Master recordings. I am absolutely thrilled with the Sundazed/Modern Harmonic Mastering of this "One Man's Journey" album. The 13 songs on this album were originally recorded in several different recording studios, over a 10 year time period, on very different analog recording equipment , in different U.S. locations, and by different sound and mastering engineers. Sundazed dealt with those challenges and delivered some Mastering magic on this compilation album.
The album includes a cross section of my music and songs through the 70's, with a good representation of my songwriting, musical composition and arrangement styles.
Would you share your insight on the albums' tracks?
Alan: The first three songs on the "One Man's Journey" album are among the very first songs I had ever written. I wrote "In The Rain", "Sightly Sue" and "I Need A Change" in early 1970, and I recorded multi-track demo tapes of all three at that time. Two years later, in 1972, Bill Cooley and I chose those as the first three songs to be recorded and included on our Cooley-Munson "In Debt" album release.
The next ten song selections were taken from my 1975 "Good Morning World" and my 1979 "First Light" albums. Both the "Good Morning World" and "First Light" records were solo albums, with me doing all of the songwriting, music arrangements and composition. I also played all of the instruments and performed all lead/backing vocals on those albums. I felt like I had found my own, possibly unique, songwriting and music composition styling through the course of recording those LP's, especially through the earlier "Good Morning World" song recordings. Several songs from those two albums continue to be personal favorites.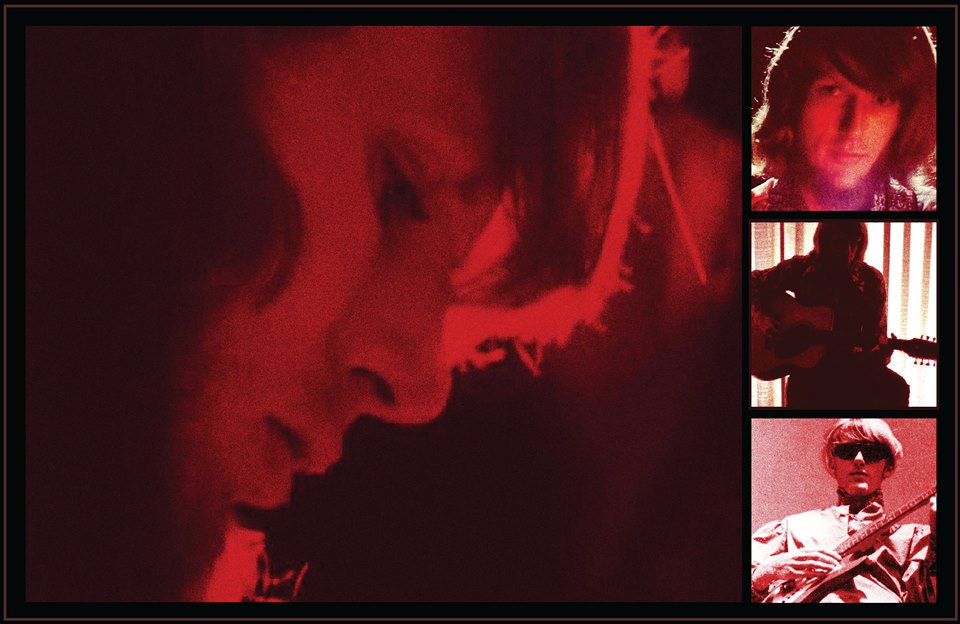 In an earlier IPB interview with Alan Munson, he provided insight into his songwriting process and style. IPB asked, what can you tell me about your songwriting, and what inspired you the most?
Alan: I met with a record producer in Los Angeles in the early 70's, and he listened to a demo tape of songs I had written and recorded. I was certain that tape contained the next big hit he would want to rush into production on the record label. He carefully listened to each song, which I found encouraging. When the tape finished, he paused and said "I like the music, but you don't have anything to say. You're young, go out and experience the world, write songs based on that real life experience, and then come back and see me". That was not the response I wanted or expected, but as time went along, I realized I had been given the very best songwriting lesson I could ever hope to receive.
From that point forward, every song I wrote was based on that advice, which had become my "If you don't live it, then don't write songs about it" rule. The time that followed our meeting provided me with more than enough rich life experience to write songs about. My songwriting greatly improved with the depth and the passion of lyrics that can only come from direct personal experience.
Although the songs are written based on my own experiences, I try to avoid over-personalizing the lyrics. I do not want the songs coming across to listeners as "the adventures of Alan". For that same reason, I rarely share the background, or story behind my songs with anyone. My true reward as a songwriter comes from a listener finding their own way into the songs, finding lyrics that touch their lives in some way, and defining those songs as their own; as their own story. The listener's interpretation of the song's meaning may be very different than mine, but to me as a songwriter, the listener's view is the one that truly matters.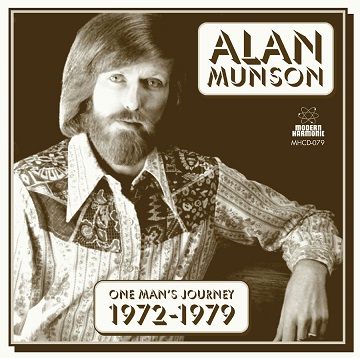 Was it difficult to choose the songs for the compilation album?
Alan: The song selections were based on both my own, and the Sundazed staff's input. From my own perspective, I had a much harder time deciding what songs would not be appearing on this compilation album. For that reason, it is my hope that any listeners discovering my music for the first time through this compilation album, might be motivated to also check out the three original full album releases, and the albums that followed.

Interview with Sundazed Music staff
Can you give us an overview of the Alan Munson "One Man's Journey" album project, background, Mastering and production process?
This project was a fun one, it was mastered in duo by Joe Lizzi and Bob Irwin. Bob, the owner of the company, does most of our stuff but we've been wowed enough by Joe's work that we've brought him into the fold as well. They both have their tricks to what they do and it's amazing the job they've done to take masters from three different albums and make them sound as cohesive as if they were meant to be together. Jon Hunt did the artwork and truly knocked it out of the park. He's one of those guys who we don't have to give much direction to and he comes back with something that's stunning. The work he did with the sort of pamphlet based insert (with your stellar notes!) makes us proud too. Those guys did the real work but Brian Thompson and myself, just kinda poked at them to keep them moving.
Sundazed will have the "One Man's Journey" album release available on both Vinyl LP's and on CD's. Can you give us a product description and what is included in each of the album packages?
Certainly, both have the stellar Jon Hunt designed cover. The LP is on blue vinyl and comes with a tri-fold brochure style insert giving yet another great photo of Alan along with the IPB notes. The lacquer was cut by Kevin Gray, who has a reputation as one of the best in the business in regard to packing the best sounds into the grooves of that record. The CD is in a digi-pak (mostly meaning no plastic on the packaging) and has a more traditional style booklet but it's printed on an almost parchment style paper.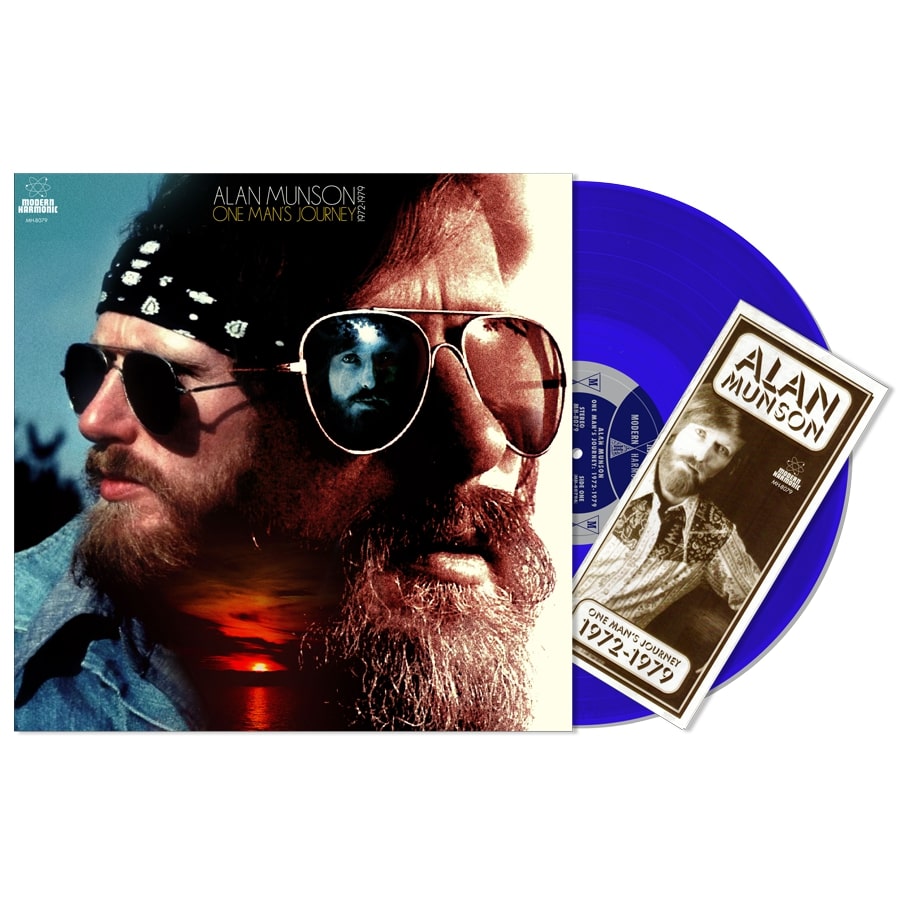 Since this album is not a reissue of an existing album, can you share some highlights of what was involved in a totally new album design by Sundazed / Modern Harmonic?
I think the hardest thing was just deciding exactly which direction we wanted to go, if we were to release one of his albums, all of them or what… and eventually fell in love with this idea knowing that we could always dig deeper at a later time and revisit the other albums in their entirety if demand warrants. Most of it came together fairly smoothly simply by having the best folks around us and great music to inspire us.
Please share some details of the album release date scheduling, worldwide sales availability, and where the album can be purchased.
The album is available worldwide on 8/17. We'll offer it ourselves at Sundazed and Modern Harmonic, Alan will be selling it digitally on his bandcamp page. It should be on all the digital services. We have a lot of different distributors internationally so if anyone is having trouble getting it from their favorite shop we'd be happy to help the shop find the proper distributor. Most stores should be carrying all the Sundazed stuff so for most stores it's just a matter of saying you can get your Modern Harmonic titles from wherever you're currently getting your Sundazed titles.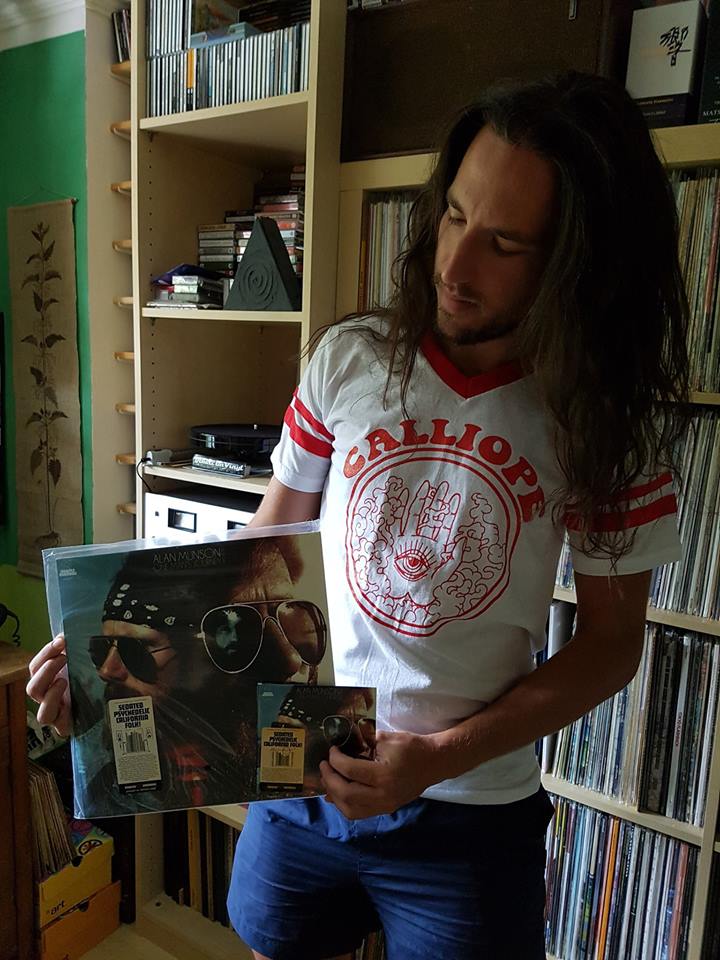 – Klemen Breznikar
---