Petyr interview with Riley Hawk
Petyr is a San Diego psychedelic hard rock band fronted by pro skater Riley Hawk. Steeped in equal parts hard rock and skateboarding, the band draws influence from the likes of Japanese psychedelic masters Flower Travellin' Band, the hardness of Black Sabbath and the vibe of hometown scene godfathers Earthless. They released two albums so far both on Outer Battery Records.
---

How old were you when you began playing music and what was the first instrument you played?
I have always kinda dabbled with the guitar but probably actually started playing around 15 when an injury happened from skating and I had nothing to do with my time.
What do you consider to be your first real exposure to music?
Definitely skate videos/my dads videos games. Always good tunes in those (for the most part), haha.
When and how did you all originally meet to form Petyr?
I meet "Joose" our drummer through Figgy. He came down from Portland to start a band with Figgy called Pharlee. We would see each other around but didn't hang much when he first moved here then something happens next thing ya know we were dorking around just playing guitar and drums together and then naturally we wanted someone to play some bass so I asked Slurk (Luke) then there was the band. I actually knew Holland who is our second guitar player for a long time. I met him on a skate trip to Salt Lake where he is from when I was about 14? Long story short we did a trip through salt lake skate/music and stayed at Holland's house, he was kinda looking to get out of Salt Lake so he moved to my place in San Diego and joined the band.
What does the name "Petyr" refer to in the context of the band name? Who came up with and how did you go about choosing it?
It's from a movie called "What We Do in the Shadows", haha. It's a comedy about 4 vampires living together. It's really good. The oldest vampire in it was named Petyr and it kinda started from there as a joke now it's real, haha.
What's the songwriting process with Petyr like?
Generally just from me writing a few riffs or Holland then we start slowly forming it into a song. Sometimes it's a day sometimes it's a month.
Can you share some further details how your latest album Smolyk was recorded and released?
We recorded it at Lost Ark Studios in pacific beach San Diego. Super low key place no signs no advertisement we just heard about it from a friend Parker who does Radio Moscow (interview here and here), they just had recorded their new record there. We went and already knew all the songs we wanted to do and had it ready for mastering. On the 4th day we just would finish.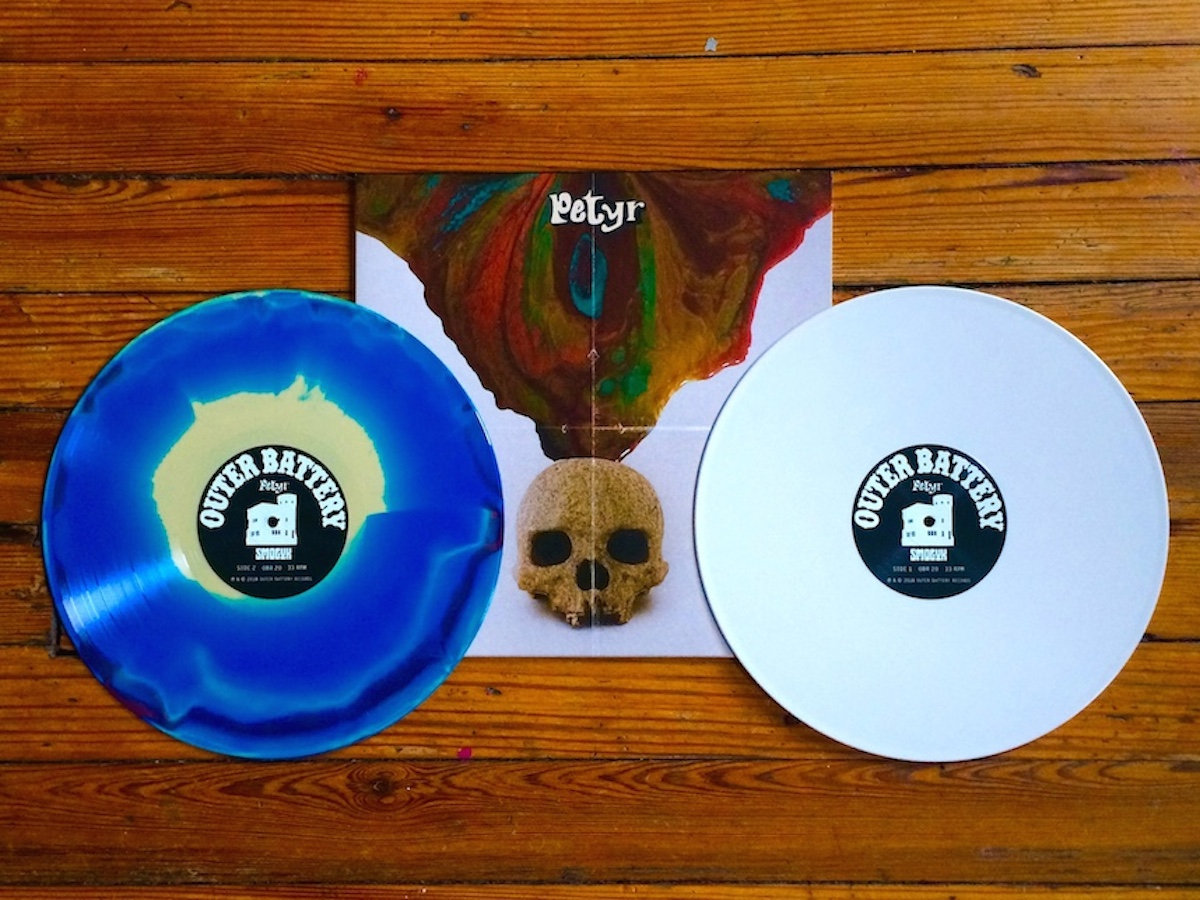 What would you say influenced you the most? Have influences changed during the years?
Obviously Sabbath. That's I feel like such a cliche one but so important, that's what opened my eyes to 1970s hard rock. That and Witchfinder General a lot. Then from there we kinda tied in Earthless (interview here and here) as one of our favorite bands and that's kinda where we got our sound. The influences always change though.
What about your debut? How would you compare it to Smolyk?
I would say a little more psychy than the second record. The second one feels a bit more heavy and fast paced to me.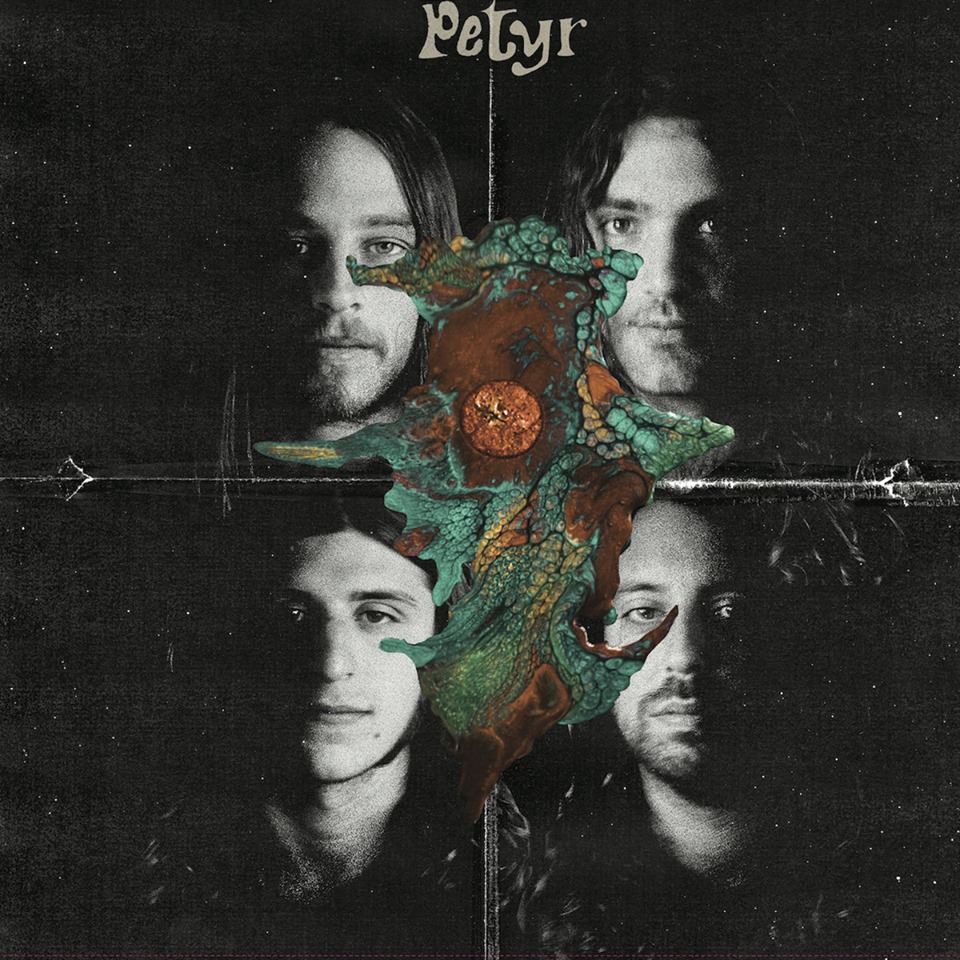 Who are some of your personal favorite bands that you've had a chance to play with over the past few years?
Radio Moscow (interview here and here), Earthless of course, Sacri Monti (interview here), honestly just any band from SD that's our buddies is an honor to play with.
How would you describe the local scene where you are at? Are you very involved in the local scene?
It's definitely happenin, shows are going on, bands are writing music just depends on how much you wanna go out and check them out. I try to but with other obligations I tend to be out of town or busy doing other things to catch them all.
I really dig Joy, Harsh Toke, Sacri Monti and obviously Earthless. Are there any other bands you would like to mention for us to check it out?
Well there's a few bands I personally like from around here a lot. First one I would say is the Schizophonics, not really your "San Diego psych" sound but they are straight up MC5, Stooges classic early rock, it's such an amazing live show the theatrics are so good. Don't get me wrong the music rules but the front man is like none other that I have seen before. Another personal favorite is Loom. Kinda hard to find their stuff but it's just classic hard rock riffs and epic battling solos. I think they have a record coming out soon on Tee Pee Records. Look up "Aces And Eights" – Loom on YouTube. It's a treat for sure, my kinda riffs.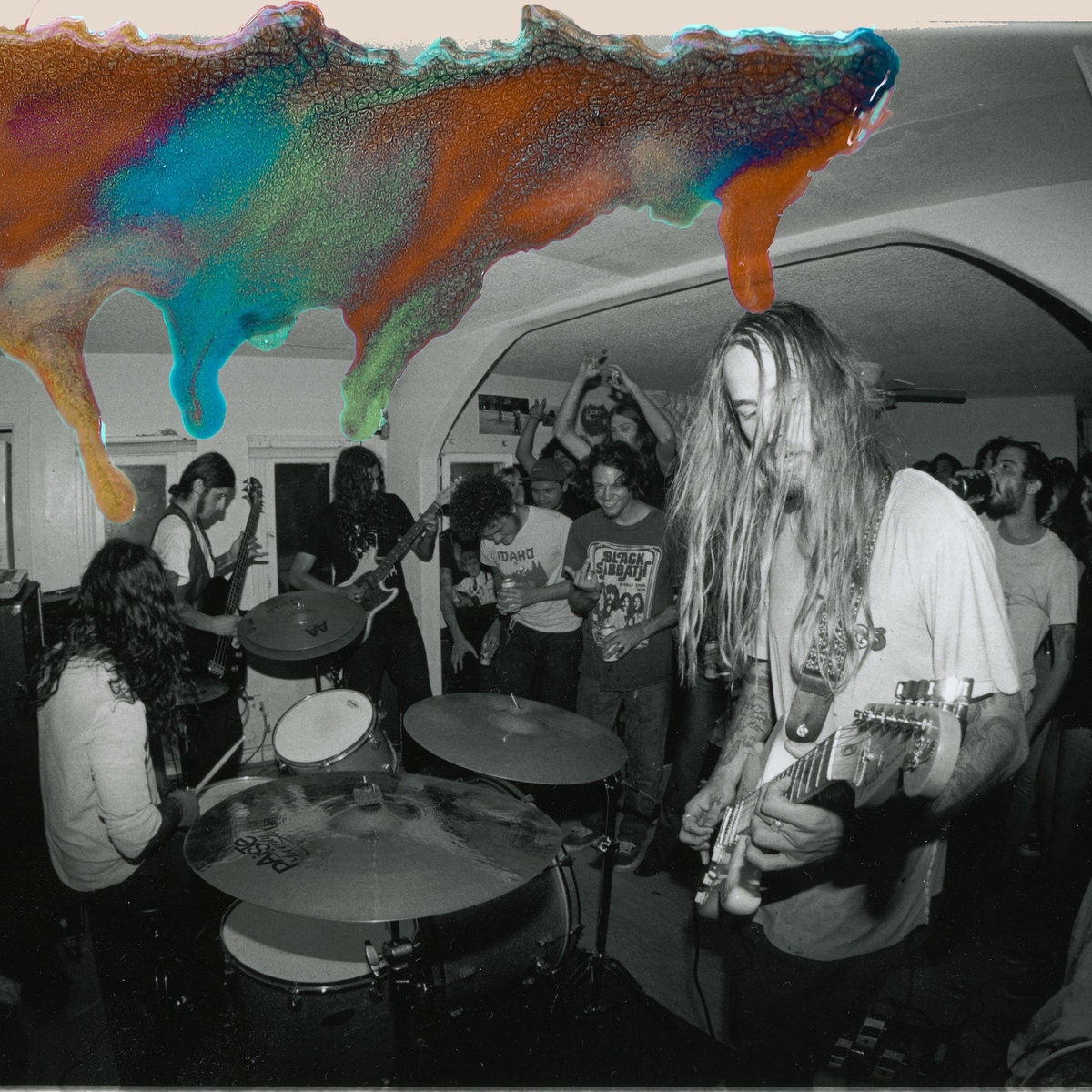 You made a really cool cover of Dark's "Zero Time". Obviously you're into heavy psych from the 1960s and 1970s. What is on your turntable? And what are some of your favorite less known bands of the 60s/70s?
Haha well… this cover got us into a bit of trouble actually. Steve Giles of Dark (interview here) who wrote zero time was upset we didn't ask permission which is totally justifiable. We just aren't prominent Facebook users and didn't realize he has a Dark page that is very much active. Had we known we would have contacted him and asked to do it. But it was just a tribute no intentions to claim it as our own and or make money off it. But I find myself always discovering new gems from that era every time I think I've heard them all a new record blows my mind. Right now records I spin a lot at home are Stone Garden (interview here). The song assembly line is so heavy for that time, and the other track "Oceans Inside Me" is as catchy as it gets for 1970s hard rock/psych. Another amazing one I always find myself coming back to is Light Of Darkness self-titled which Paul the drummer of Radio Moscow turned me onto. Such good German hard rock. Speaking of which one of the most played records at my house is ironically enough my roommate Tyler Daughn and Paul from Radio Moscow's band along with two other members from SD called Psicomagia (interview here), if you haven't heard that record it's definitely one of the best outta San Diego for any era. In my opinion.
What, if anything, do you have planned as far as touring goes for the rest of the year?
Honestly nothing at the moment. This is where the lines gets blurred a bit because in reality me and my buddies are just skaters who wanna travel and skate. I guess that's the curse of Petyr and we haven't really tested the waters to see what our touring potential could be.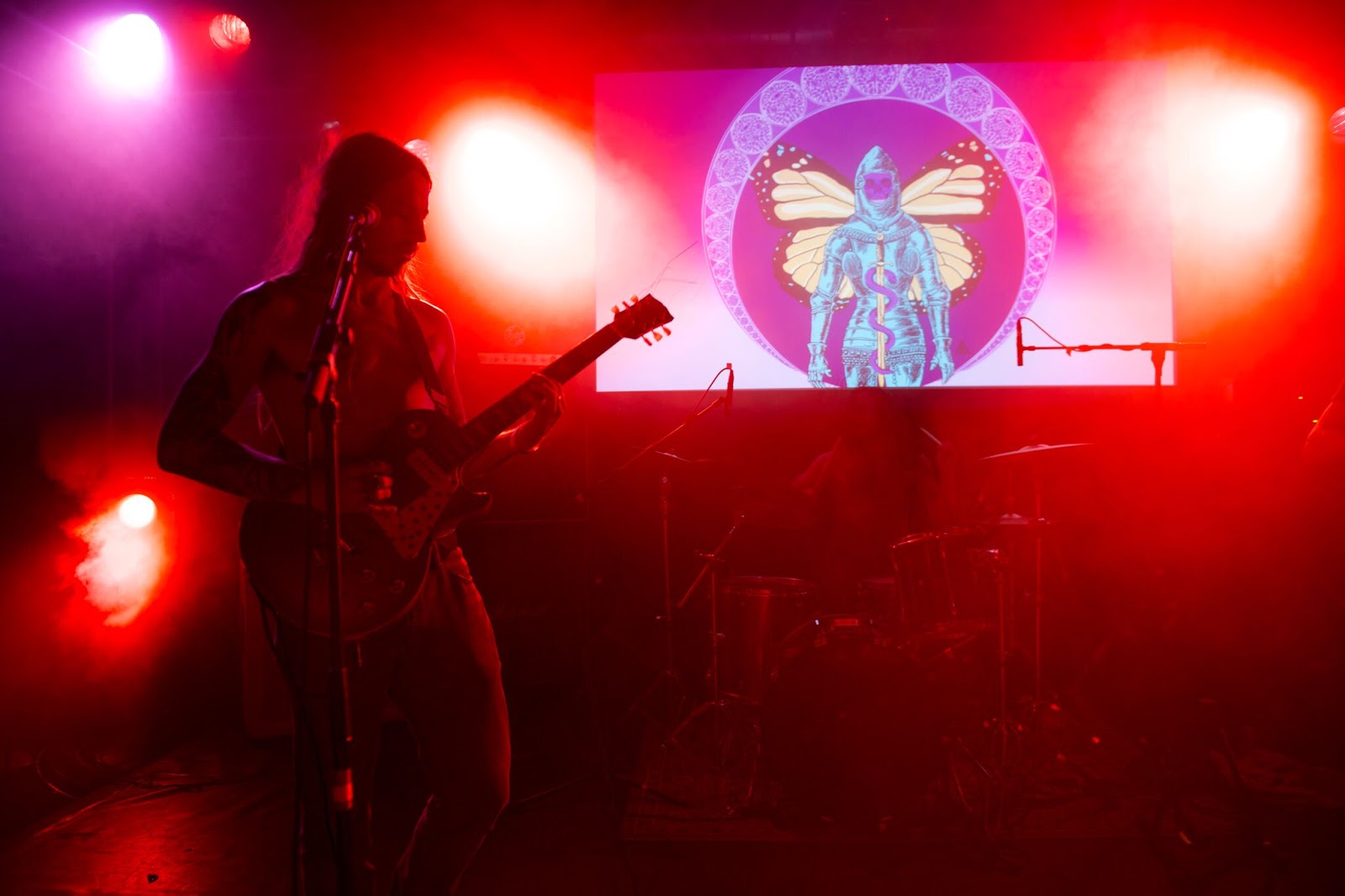 In your dreams, who are you on tour with?
Honestly there's many bands I could name but I find that I just enjoy playing shows/touring with my friends.
Do you have anything else going on right now as far as music goes? Are there any bands or side projects that I missed?
Not really, we actually just recorded a 7-inch that we are going to release at the end of the year. We are really happy with the way the two new tracks came out and think it's a solid start to the new record.
"Just skate, play music, have fun."
What are some future plans?
Just skate, play music, have fun.
Let's end this interview with some of your favourite albums. Have you found something new lately you would like to recommend to our readers?
Damn that's a hard one! I guess I'll just lost my top 5 favorite early hard rock stuff cause they can lead you onto many others that maybe I haven't even heard yet.
1. Orang-Utan – Orang-Utan. I have always said this no matter stays in my top three favorite albums. It's mind blowing. (interview here)
2. Dust – Hard Attack. Not the most underground album but it's just a classic.
3. Pax – May God And Your Will Land You And Your Soul Miles Away From Evil. This album is all over the place but every track is amazing. (interview here)
4. Buffalo – Volcanic Rock. If you like Sabbath, you are gonna be into it. (interview here)
5. Blues Creation – Demon & Eleven Children. Best Japanese hard rock for me.
These are records I can listen to start to finish and wanna play them over again.
– Klemen Breznikar