Kozfest 2017 Day Three: Soft Machine
Soft Machine began in 1966 in Canterbury, England, cofounded by Daevid Allen, Mike Ratledge, Kevin Ayers and Robert Wyatt. One of the earliest prog/jazz-rock bands consisting of founding members of the legendary Canterbury progressive rock scene, Soft Machine has had more than 20 different lineups and three spinoffs each with different variations of the original name.
---
As well as having distinguished solo careers, its former members have worked with and formed such bands as Gong, Fairport Convention, The Police, and Tempest. With the exception of the highly accomplished Theo Travis, who replaced the late Elton Dean in 2006 playing saxophones and flute, their gig at Kozfest brought together members of the classic mid-1970s lineup including John Etheridge – guitar, Roy Babbington – bass, and John Marshall – drums.
Soft Machine opened their set with "Facelift," dedicated to the late bassist Hugh Hopper who wrote the tune. Travis and Etheridge dueling and then harmonizing on saxophone and guitar respectively, their riffage was furious before dropping out of time into psychedelic free jazz. This was the start of a performance that showcased Etheridge cutting loose, tremolo diving and soaring up the fretboard of his guitar. Travis's "Voyage Beyond Seven" featured guitar and sax in fierce interplay crescendoing in and out of time comped by Babbington and Marshall.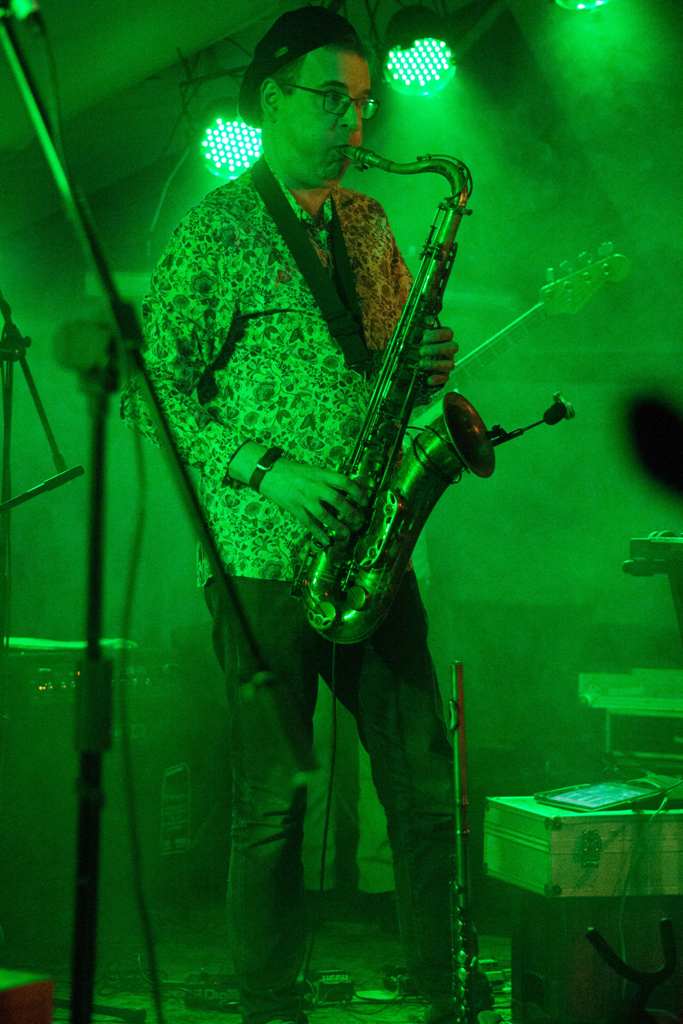 Musically, the band moved fluidly from blues to outside free jazz, then back inside to rock with seasoned, emotive versatility. Etheridge tremolo diving in odd time, Travis would counter him to create a reference point that the two of them could use to lead into melody. Etheridge would take a loud guitar solo with virtuosity and velocity, the band descending into chaos before falling back to the original melody. Travis then wailing on saxophone, they reinforced the cycle of yin and yang.
Following a jazz-flavored "The Man Who Waived At Trains" from the 1975 Bundles release – Travis and Etheridge alternating on flute and guitar, they performed "Tales Of Taliesyn." Marshall breaking up the time with the entire band in excellent form, this tune was accentuated by an uptempo fusion duet between guitar and drums. Caterwauling free-form with Etheredge and Marshall comping each other and taking burning runs, the band followed with guitar and sax soloing freely with and against each other, trading riffs with the bass and drums holding it down.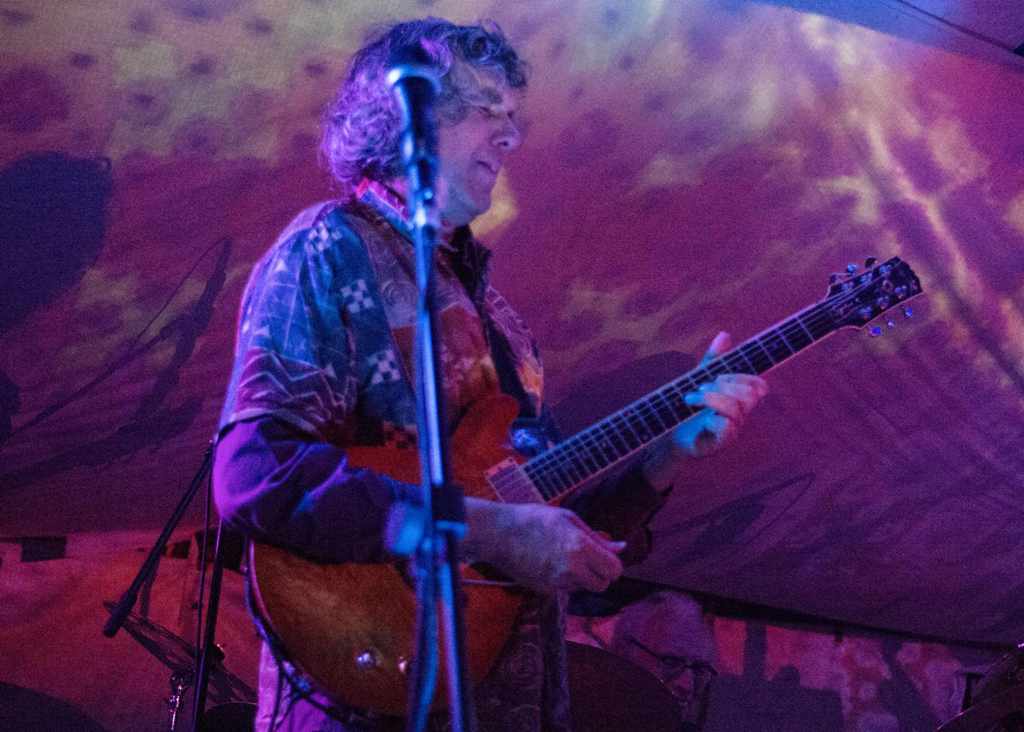 The final tune of their blazing set was a mid-tempo rock shuffle, Travis playing counterpoint to the bass and guitar melody before they came together for the bridge. Babbington and Etheridge soloing off of each other with Marshall shuffling hard, Etheridge executed tremolo dives at velocity, working his fret board, picking scales and bending his strings. Marshall accenting in and out of time and laying down a backbeat, Etheridge worked against the melody until the band brought it into cohesion to usher the evening, and a stormy 2017 Kozfest, to an incendiary end.
Jack Gold-Molina
---