Kozfest 2017 Day Two: NUKLI
Based in London, psychedelic alternative rock maestros NUKLI have a message: "It's never too late to have a happy childhood!" A UK free festival veteran, vocalist and guitarist Kev Hegan originally formed the space punk band PSi, which was a figurehead on the many Stonehenge Festival stages.
---
That band changed its name to PSi NUKLI, putting out an underground cassette in 1988 entitled 9. After dropping the "PSi" from the name, NUKLI released its first cassette in 1993, 'Mushroom Bunglow Musick', and finally its first CD, 'The Time Factory', in 1997 on Delerium Records. The band's current members are Hegan – vocals, guitar and keyboard; Mark Huxley – bass; and Peter Out – drums.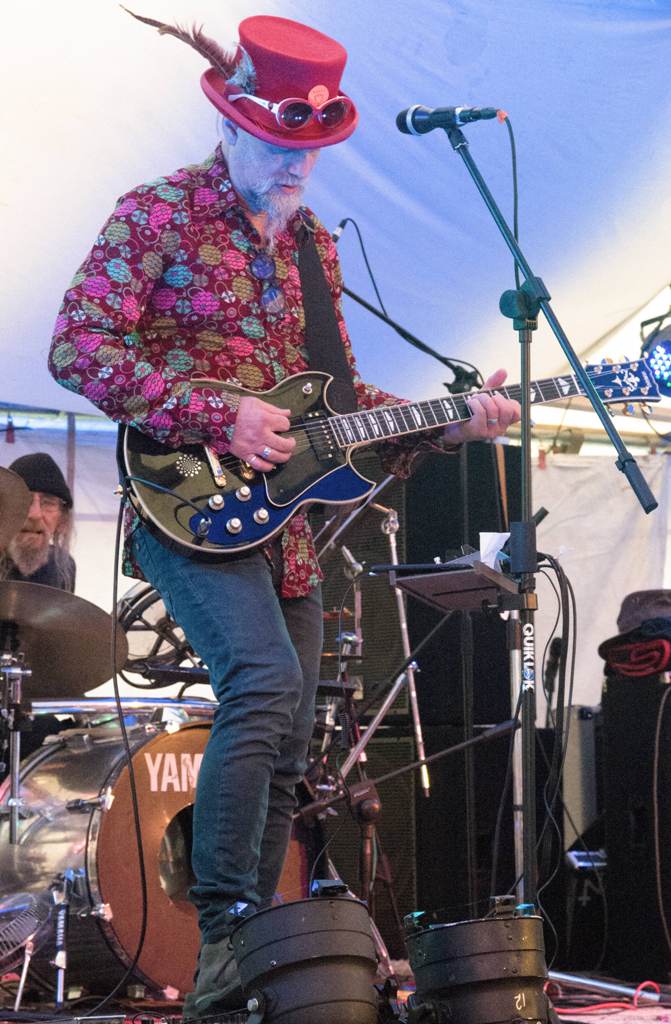 Hegan's lyrics were focused on life unfolding and what the future holds. Out riffed on the drums, Huxley steady and fluid on bass. Hegan's soloing on "The King's Hat" wasn't 'loud' or flashy, there wasn't any 'crunch.' His effects were tasteful in such a way to get his musical statement across. Their feel fusionesque and proggy, the musicality of this band was at a high level.
Hegan's solos took listeners to places unknown, to places of joy, not hysteria. His melodies had the feel of traveling to places of wonder – to inner and interstellar space – as though gazing at a clear night sky in the English countryside filled with stars. Somewhat reminiscent of Henry Cow, "Time Machine" alternated between 7/4 and 4/4 cut time. Hegan's chords created his melodic statement, and he vocalized with his guitar playing.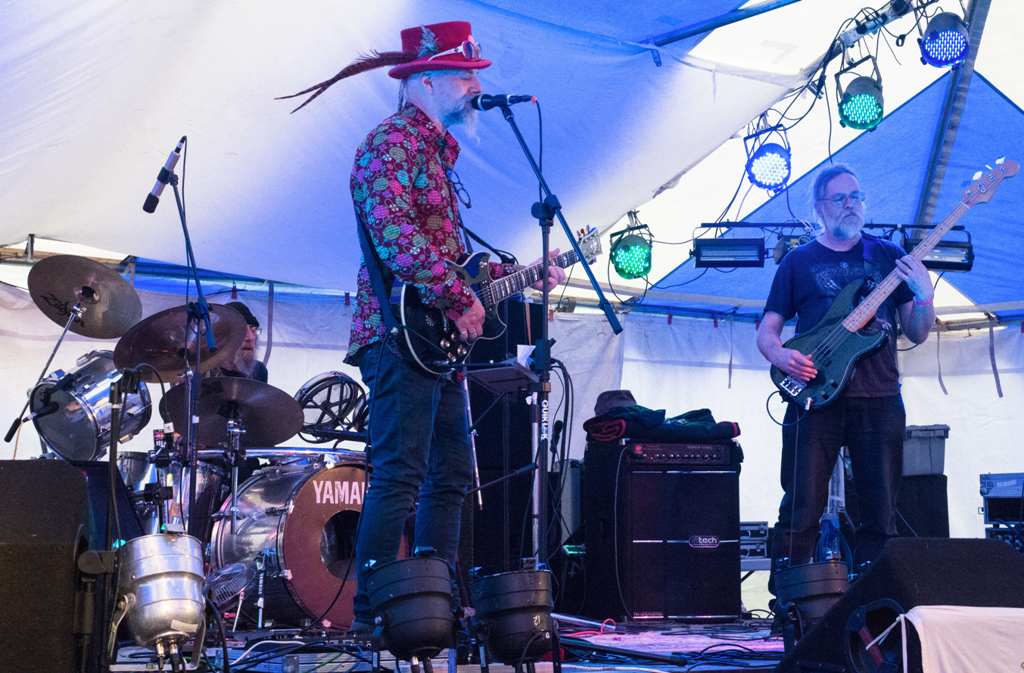 On the final tune he sang, "Remember the golden age, remember the ancient ways, remember to look within." It can safely be said that Nukli's songs are about hope and joy as much as they are about paying attention, and about appreciating the world.
Jack Gold-Molina
---
Kozfest 2017 Day Two: Chumley Warner Brothers and Spirits Burning