Kozfest 2017 Day Two: Chumley Warner Brothers and Spirits Burning
One of the rare occurrences that took place around Kozfest was the performance of Spirits Burning, augmented by Chumley Warner Brothers who played an amazing set on Day Two of the festival. Both bands also gave stellar shows at Widcombe Social Club in Bath the previous Wednesday as a kind of "dress rehearsal."
---
Chumley Warner Brothers is a folk music duo with leanings toward psychedelia and space rock. Featuring Bridget Wishart – vocals and EWI, and Martin Plumley – vocals and acoustic guitar, they herald from Somerset and frequently perform live around the UK. Spirits Burning, since reforming as a space rock collective in 1998, has brought together more than 150 musicians from the family trees of such psych juggernauts as Gong, Hawkwind, and CAN for recording projects featuring such artists as Bridget Wishart, Daevid Allen, and musician/sci-fi writer Michael Moorcock. The personnel for the shows at Kozfest and in Bath included Don Falcone – lead vocals, keyboards, synth; Bridget Wishart – lead vocals, EWI; Kev Ellis – lead vocals, synth; Steve Bemand – guitar, vocals; Martin Plumley – acoustic guitar, vocals; Colin Kafka – bass; and Richard Chadwick – drums, vocals.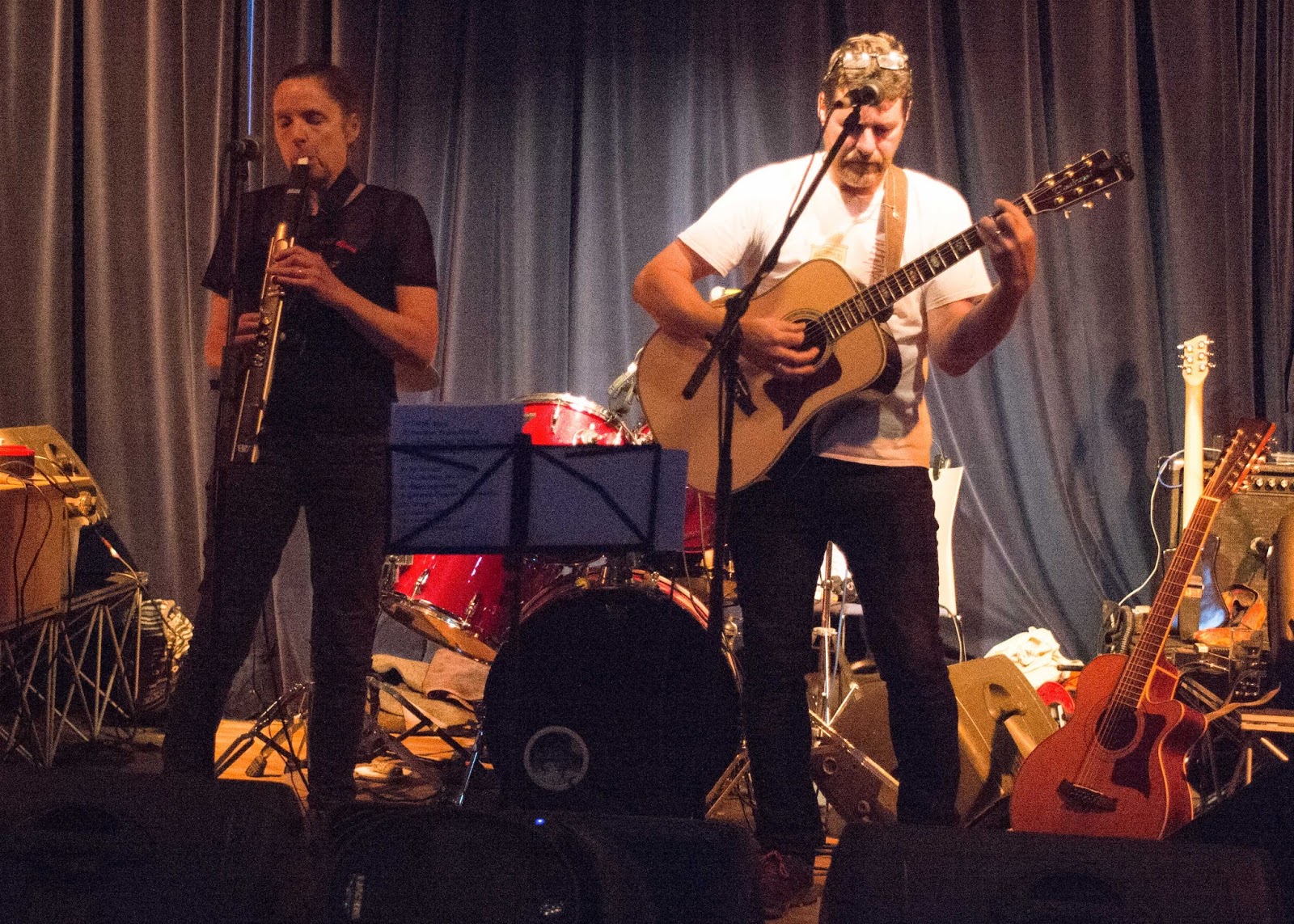 For their mid-afternoon set at Kozfest in the Wally Hope Tent, Chumley Warner Brothers began with "The Good Book Says," a steady, uptempo tune that showcased Plumley's acoustic guitar work. The lyrics reflected the influence of "the good book" on people's lives and culture – for good or bad. Wishart's EWI playing was deeply affecting, with interludes between verses where she sang, "The truth and lies intertwine in my interpretation…secret writings on the wall, should they be defiled?" This tune looks at how people, in their lives, can be above simply taking "the word" at face value.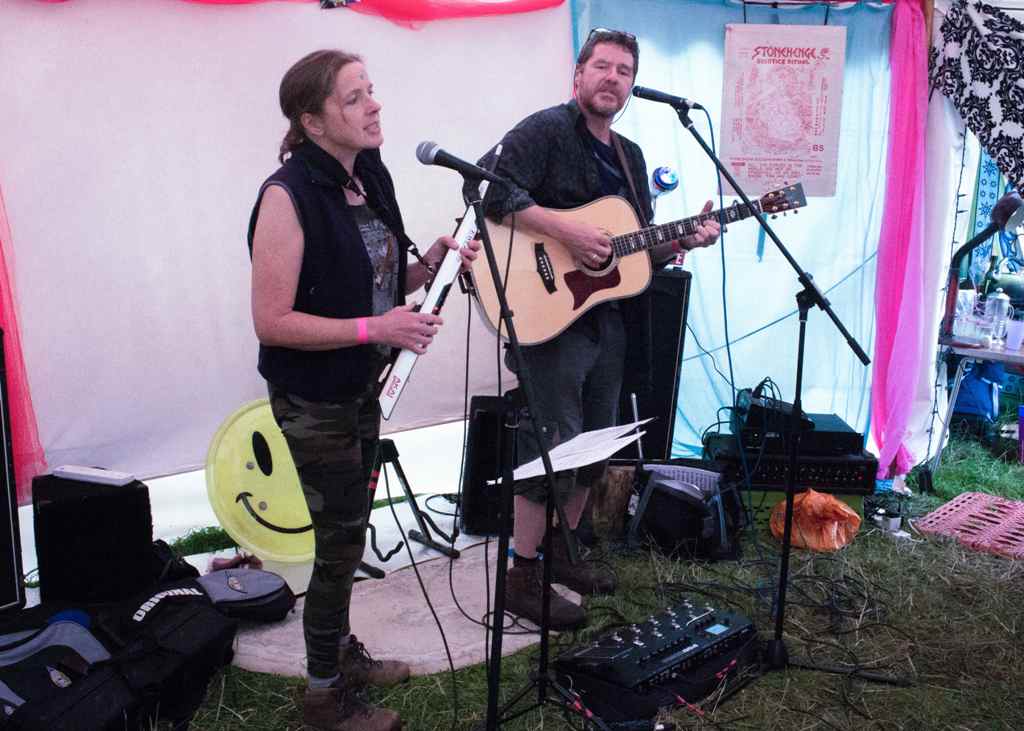 With a strong focus on writing as well as lyricism, they sang about daydreaming, family, and "about people in our hearts and minds even if we aren't aware of them," as Wishart introduced one tune. They performed a slow, intoxicating version of Pink Floyd's "Julia Dream," Wishart soloing on EWI. With messages of positivity triumphing over negativity and sharing stories with the audience about daily life, they did an equally mesmerizing acoustic version of Spirits Burning's "Journey Past The Stars." While the show in Bath was longer and included a few more tunes, their set at Kozfest was more intimate and had the feel of being close to these two influential musicians who clearly care a great deal about the world around them.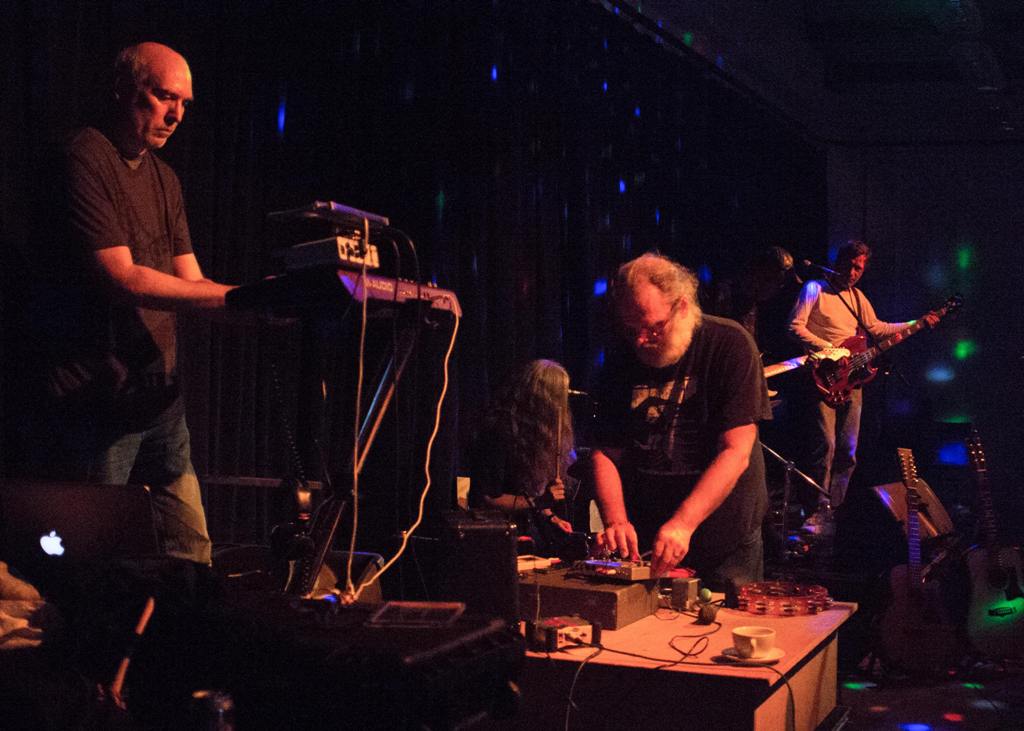 While Spirits Burning dropped two tunes from their Bath show, they still delivered a powerful set at Kozfest. They started out with "Black Elk Speaks," from the Hawkwind album Space Bandits. Plumley's acoustic guitar and Bemand's glissando drew the audience in while Wishart recited spoken word: "Go on my friend and sing with the healing spirit, with the magic of the ground and the magic of the earth."
Following the title track to the album Earth Born and the full-band version of "Journey Past The Stars," Falcone took over lead vocals for two upbeat prog rockers, "The Unknown" and "The Hawk." Bemand's soloing raged over Chadwick's larger-than-life tribal tom riffing, demonstrating a rapport between them with more than 30 years of history dating back to their space punk band The Smartpils. "By Design" and "Snakebite Serum" were intense prog/fusion instrumentals that featured cascading synths echoing like starlight through light years' time and explosive drum and guitar work, Bemand's tone liquid-like. "Alien Injection," sung by Ellis, again featured the fierce tribal-punk interplay between Bemand and Chadwick.
Given the lineup, it almost seemed inevitable that they would play the Wishart-era Hawkwind classic "Images." With the opening chords by Bemand, who once subbed for Dave Brock on a Hawkwind UK tour with Wishart, the audience was under a kind of spell and began to cheer. Chadwick's powerful drumming pounded the tune to realization as Wishart took over lead vocals for the verse, joined by Bemand in the chorus. The centerpiece of this tune was a break where Wishart recited empathic spoken word lyrics about "the fear and the anger of the lost and alone." Bemand complimented her, playing glissando with a large knife on the neck of his guitar. This was followed by dark chords and synths, then an explosive crescendo leading into more fluidly intricate guitar work by Bemand.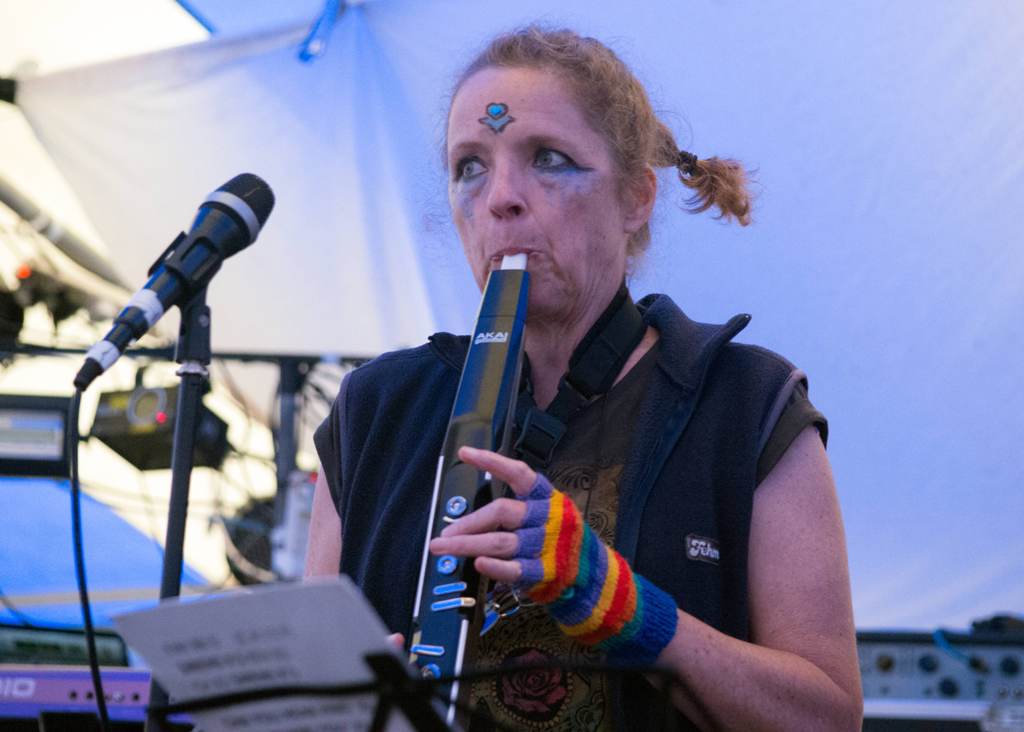 As Falcone stated in a recent interview, these were the only live performances by Spirits Burning since becoming a space rock collective and releasing albums, and that if the stars align again there could be future UK dates. The band had the intensity and freshness that one might expect from bringing together legendary talent, but the cosmos undeniably had a part in the otherworldly heights that they achieved live.
Jack Gold-Molina
---