Kozfest 2017 Day One: Magic Bus
Magic Bus are from Totnes, Devon, and with two album releases as well as a Fruits de Mer single, they describe their music as "a love-in of late '60s early '70s Canterbury scene and U.S. West Coast hippie."
---
A staple of UK psychedelic/progressive rock, the band's current members are Paul Evans – lead vocals, guitar; Terence Waldstradt – lead guitar, vocals; Jay Darlington – keyboards, vocals; Viv Goodwin-Darke – flute, vocals; Wihil Mellorz – bass; and Billy Burls – drums.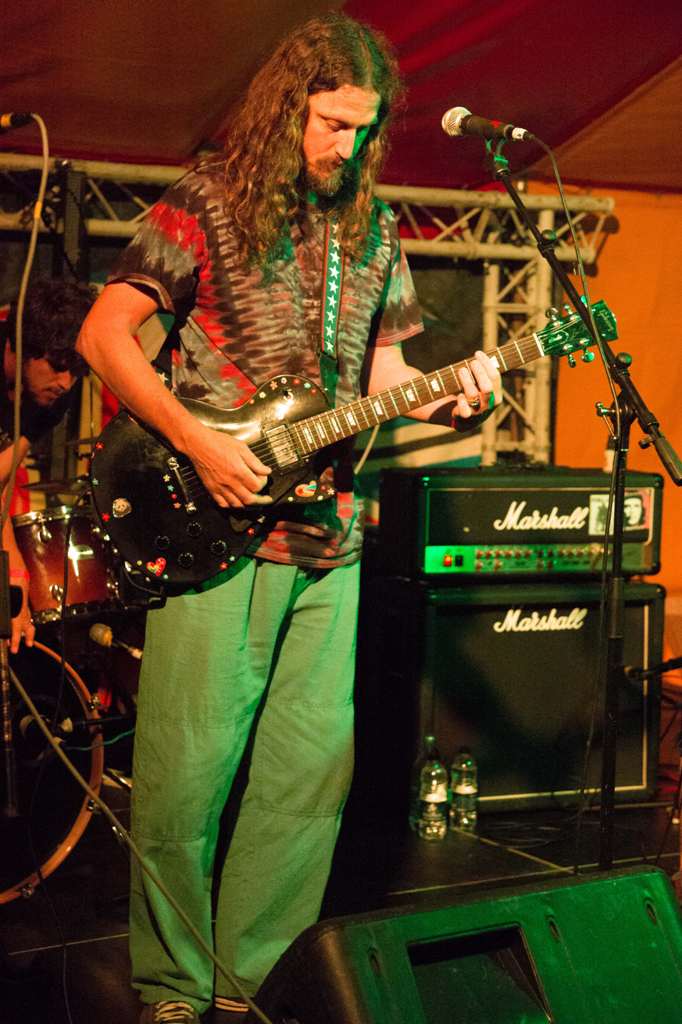 Their set on the evening of Day One at Kozfest was in the tradition of folk-prog, with clearly orchestrated transitions and stirring harmonies. While Goodwin-Darke's virtuoso flute playing accentuated the soloing of Darlington and Waldstrat, her vocals were engaging with respect to composition.
On "Mystical Mountain," flute and guitars opened with a slow, easy groove. The audience packed the Judge Trev Tent, swaying and dancing, the tune breaking almost completely outside of time with piano held down by Mellorz and Burls who maintained an abstract rhythm. Trading solos with Goodwin-Darke and Darlington, Waldstrat's guitar work then shaped and formed over the course of a rhythmically syncopated interlude that alternated between mid-tempo odd time and a solid rock groove.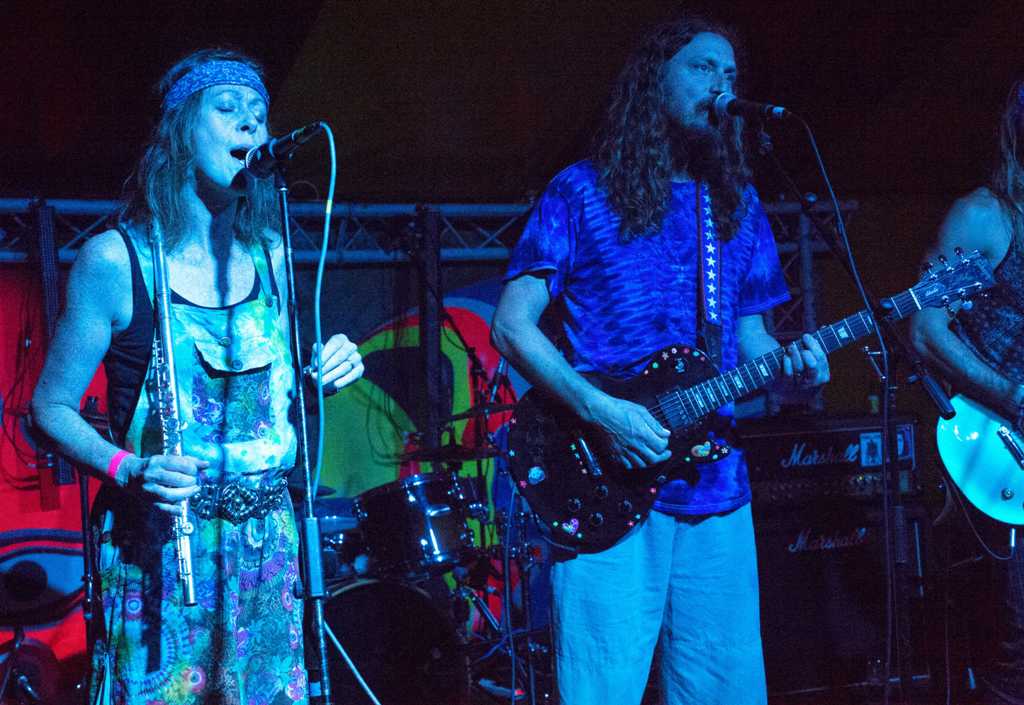 Rhythmic syncopation became increasingly predominant throughout the course of the set. Melodies with guitar and flute and jazz interludes bore little room for group improvisation, yet the beauty of what this band does is that their musical statement is finely executed. It is also very uplifting spiritually and emotionally.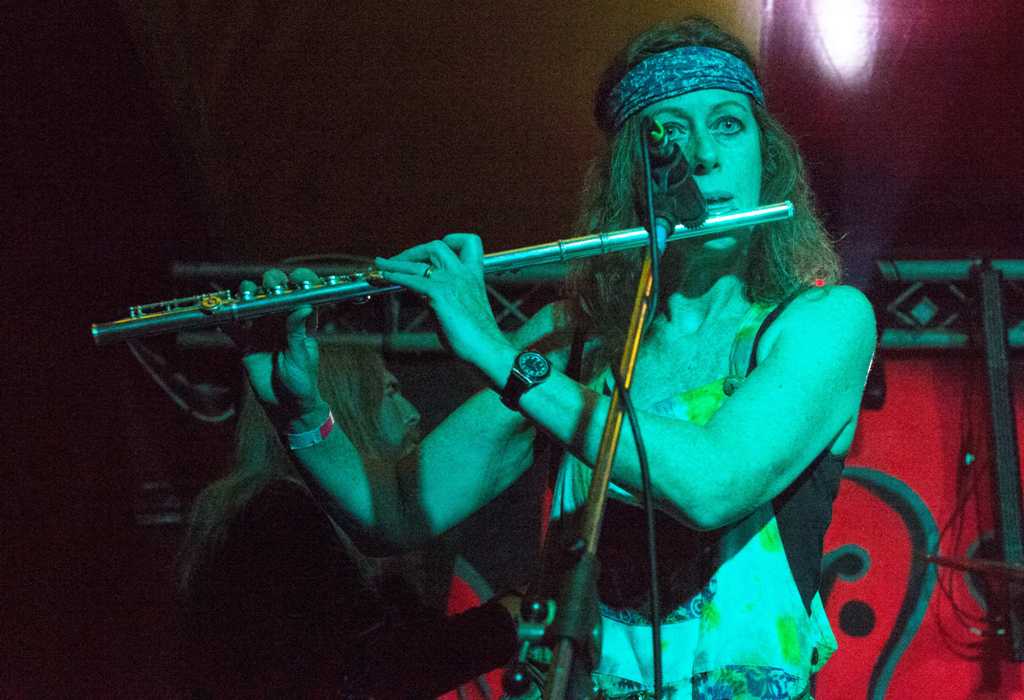 The players' individual solos are highly musical and heartfelt. They coordinate with each other almost effortlessly even when navigating changes between time signatures. While Magic Bus has only been around for a few years, they have an ages-old sound, yet perhaps one with more maturity – and even more fully realized, than their predecessors.
Jack Gold-Molina
---