Kozfest 2017 Day One: Dubbal
Kozfest opened on Friday July 28th just as a major storm front moved into Uffculme, UK, the precise area where the festival was being held. The weather for the entire duration of the festival varied in its intensity, but intense it was.
---
The heavy rain and wind may have incited the musicians to reach real heights of creativity, but every band that performed played as though their survival depended on it. Perhaps they were simply in touch with the elements.
Dubbal, hailing from Portsmouth, features Kev Ellis – vocals, synths; Nick May – guitar; Andy Radburn and Grant MacNaughton– synths; and Alan Shaw – bass. They formed in 2013, and currently have two releases available on Bandcamp: Dubbal 1 and Live At Kozfest 2016.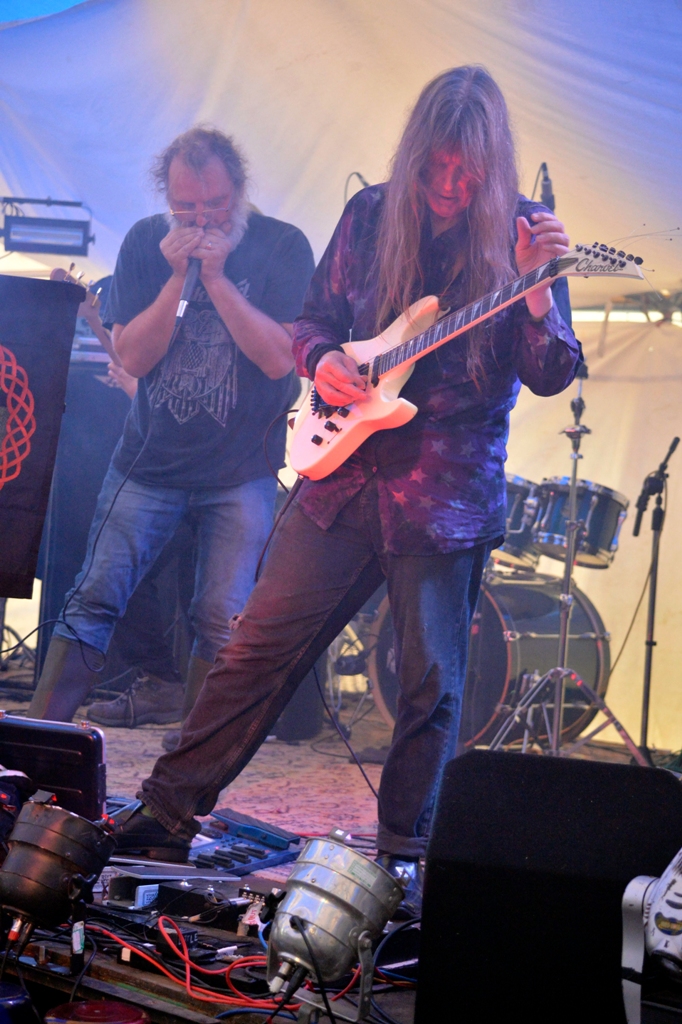 Their set opened somewhere on the plane of reggae dub, trance and space rock. Ellis sang, "This design, this great design," May soloing over a flurry of synth activity. His guitar tone clean and loud, he ripped phrases while Ellis soulfully displayed his vocal range. Ellis's vocals sometimes reverb-infused, his lyrics were as much about empathy and compassion as they were a reflection of societal issues.
In "Mr. Policeman" he sang, "I don't need your advice…you've never got a prayer for me." While this could be perceived as an anthemic statement of rebellion, on "Fly On In" he sang, "I feel for you…do you feel my heart like a beating drum?" Ellis and his fellow players clearly have a sense of what people are experiencing day-to-day, and they care enough that it reflects in their lyrics and musicality.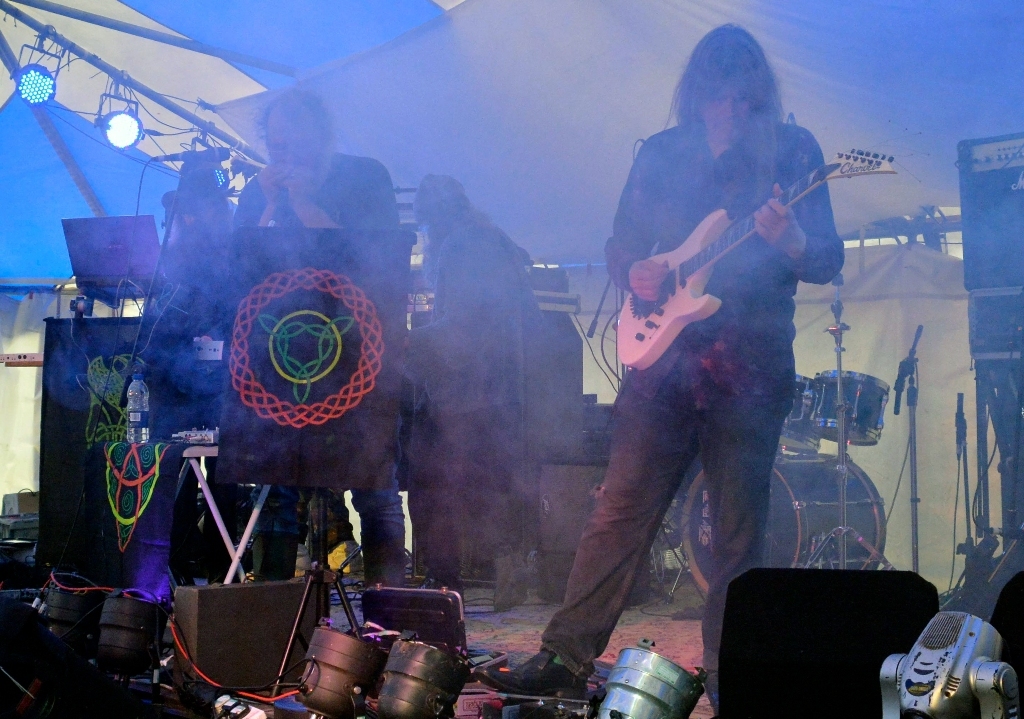 "Fly On In" has a mid-tempo Caribbean dub vibe, flavored with echo and reverb, with a strong focus on Ellis's writing and singing. The synth bass drum in the downbeat created a powerful rhythm, driving a folky guitar melody. May was laid back in in his rhythmic-reggae approach, then shredded an extended solo. Ellis came in with verse then worked off of May with a harmonica solo.
May's guitar tones alternated between dirty and clean almost as a prediction of what was to come for the festival. Choruses between blistering guitar solos faded into synth surges, feedback, and dark chord progressions. Although midway through the afternoon, this was a fitting opening statement for the weekend.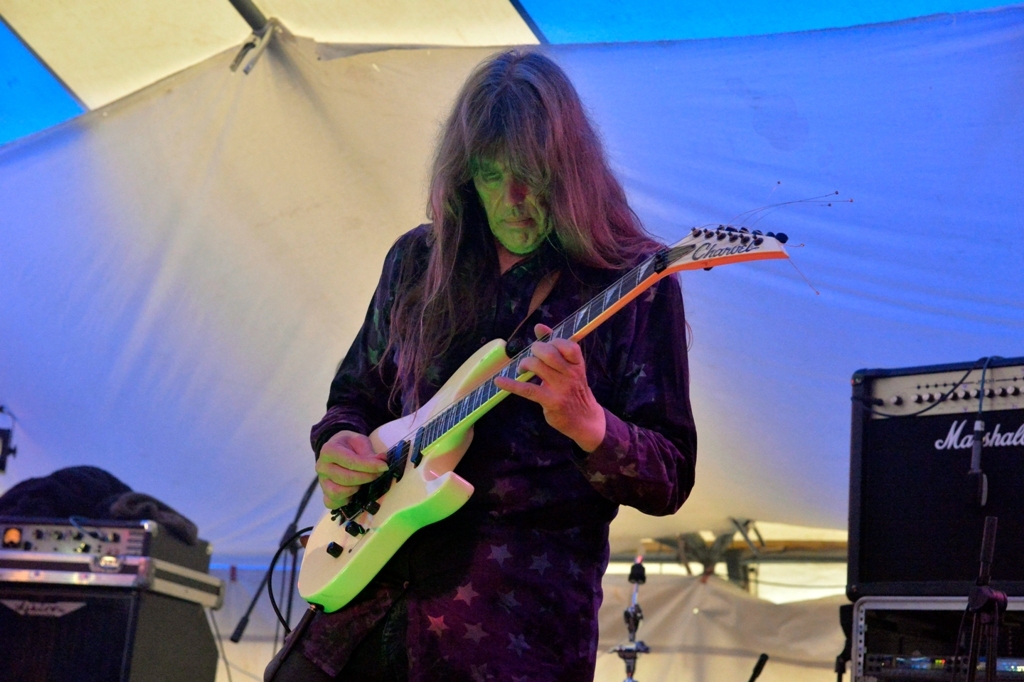 Synth effects like wind against a dark sky gained strength as the weather outside of the tent finally started to break, eventually saturating the festival grounds with heavy rain. Through goa-trance Ellis sang as if to beckon from reality, "You've got to enter the vortex…of your mind." His vocals were hypnotic, May layering moody guitar feedback and tremolo, finally diving into the abyss.
Jack Gold-Molina
---