The Seeds – 'Raw & Alive' (1968)
A series of missteps in the musical career of The Seeds led to the recording and release of "Raw & Alive: The Seeds In Concert at Merlin's Box" itself neither recorded live nor at the popular night spot mentioned in the LP's title. Efforts at recording tracks for a fifth album proved fruitless as did a recording done in the studio, introduced by label owner Gene Norman, in front of an invited audience intended for release as a "live" album. In the end the tracks used were cut in April, 1968, at Western Recorders in L.A. where the band recorded its two biggest hits, and thus felt quite comfortable performing in front of no one beyond those directly involved in the recording process and local deejay "Humble" Harve Miller, who introduced the band to the "dubbed in" audience, which was added during the mixing process. The album is presented here in a previously unreleased, "undubbed" version as well as the familiar May, 1968, "dubbed" LP.
---
"Fifth And Final Long Player By Flower Powers' Kings"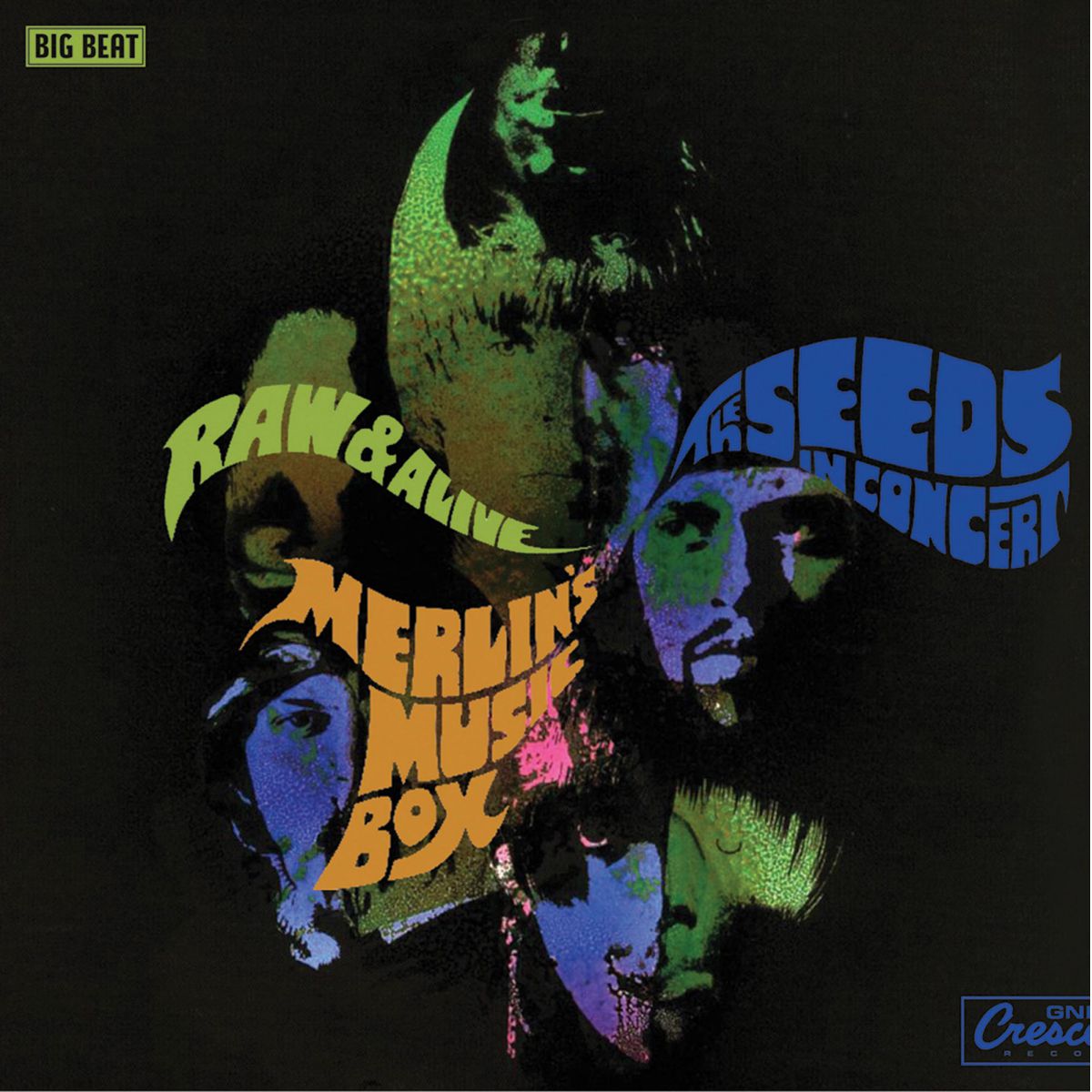 Disc one opens with the ten tracks recorded at Western Recorders sounding wonderfully crisp and clean, devoid of the "artificial" crowd sounds. Jan Savage's snarling fuzz guitar and Hooper's familiar, insistent organ bring "Mr. Farmer" to life, sounding better than ever. Clearly The Seeds had honed their songs, Savage's sneering guitar and Rick Andridge's driving drums push and extend this nice rocker. Hooper's unforgettable intro ushers in "No Escape" which features more tasty guitar from Savage, Saxon running through the tune as if playing in front of a crowd of thousands. The band kicks the song into overdrive midway, with the pulsing beat causing involuntary head bobbing and toe tapping. "Satisfy You" a showcase for Savage's lead guitar was released on a 1993 GNP Crescendo CD, the only "undubbed" track not previously unreleased. Hooper's organ and Saxon's deeply echoed vocals give "Night Time Girl" a beefed up, heavy feel. Ten minutes of "Up In Her Room" open with Savage's growling fuzz guitar swirling, then dancing all about before Hooper's electric piano and Andridge's drums fill the air accompanied by Saxon's relaxed vocals. Savage's lead guitar line and solos are amazingly refined. This may well be the standout track of this collection, the band sounding as a single, unified entity. Savage's echoed guitar and Andridge's drums, complemented by Hooper's keyboard and Saxon's plaintive vocals introduce "Gypsy Plays His Drums" which features perhaps Savage's best guitar solo. Twanging guitar by Savage introduces the familiar "Can't Seem To Make You Mine" sounding like the original studio version here, the band running through the song effortlessly, while Hooper's electric piano solo is nothing short of gorgeous. Two tracks make their only appearances on this reissue. "Mumble And Bumble", is a mid-tempo rocker featuring solos by Hooper on organ and Savage on guitar, while "Forest Outside Your Door" has an Eastern feel in no small part due to Savage's guitar. The set closes with the band laying down an incredible version of "Pushin' Too Hard," Savage's guitar and Hooper's keyboards again driving the band while Andridge holds down the lower end. Hooper's and Savage's solos sound crisp and The Seeds prove they can make their hits sound as fresh as ever. The disc is rounded out by the same tracks with audience cheers "overdubbed." The released album also includes a five minute version of the then new "hippie themed" tune "900 People Daily All Making Love" featuring restrained organ and guitar, with Andridge's drums keeping time as Saxon sings effortlessly, a true gem. Savage understated lead guitar and Hooper's lightly stinging organ give the song an ever so subtle edge, reminiscent of the band's recordings circa "A Web Of Sound." The audience responses are a bit disconcerting but kudos to Big Beat Records, UK for including both versions as historical documents.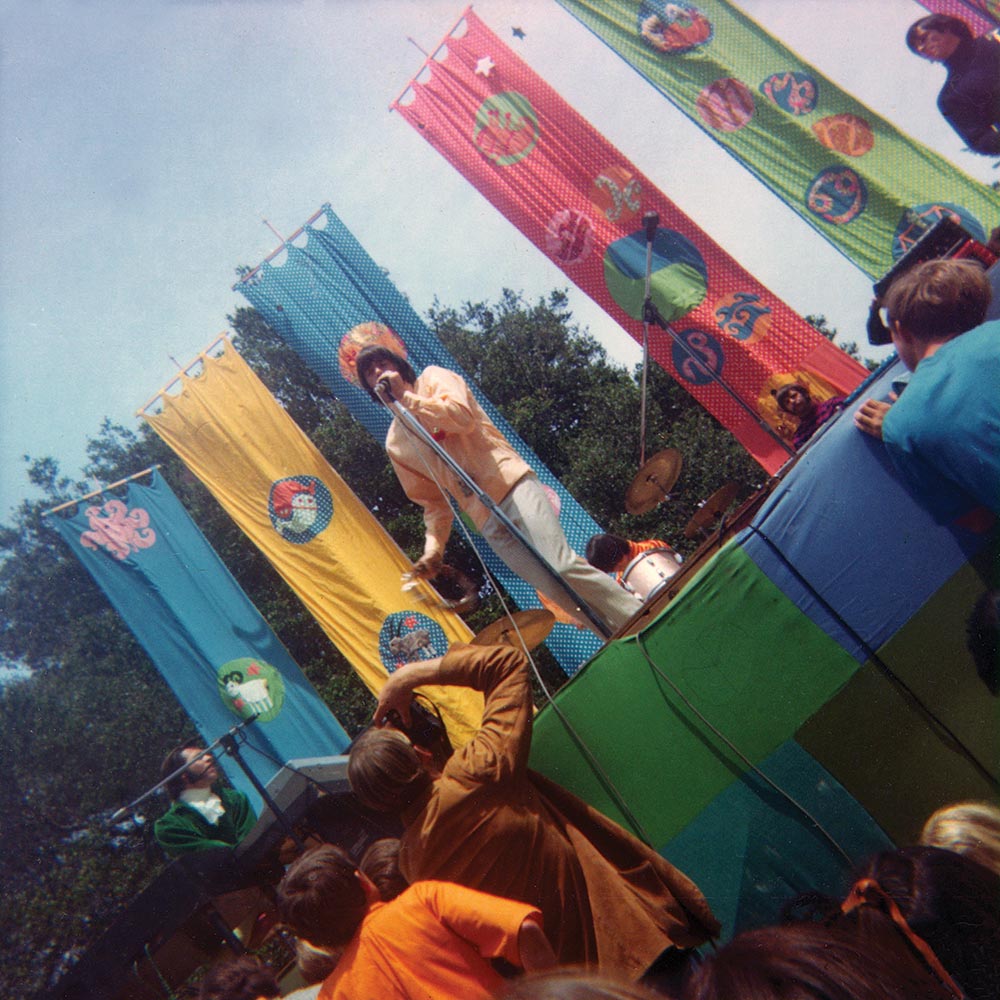 Disc two features the 20 February, 1968, effort emceed by GNP label owner Gene Norman, performed in front of an invited audience, and intended for release. The disc opens with Norman instructing the crowd as to how and when they are to respond to the songs as they are played. The Seeds proceed to run through a total of fourteen tracks, a set list nearly identical to that of "Raw & Alive" although the process seems to bog the band down and the performances lack the drive and energy of the tracks released in 1968, especially on the new material such as "Mumble And Bumble" and "Forest Outside Your Door" although the nine minute take on "900 Million People Daily All Making Love" is a highlight, especially Hooper's spirited electric piano solo and Savage's stabbing lead guitar, though even it lacks the spark of the version on "Raw & Alive." "Two Fingers Pointed At You" released only as a non-LP b-side is a mid-tempo rocker with Hooper's organ and Savage's guitar, as usual, leading to a time change and spirited electric piano by Hooper with Saxon's slightly off key vocals sound just fine. Unfortunately, although recorded in front of a specially selected audience, the performances lack the zip and zest of a normal gig by The Seeds and were shelved in favor of the tracks recorded and released on "Raw & Alive: The Seeds In Concert At Merlin's Music Box." Regardless, many thanks to Alec Palao and Big Beat Records, UK, for allowing the listener to decide for him or herself the strength, or lack thereof, of these recordings which add an hour to the recorded catalog of The Seeds.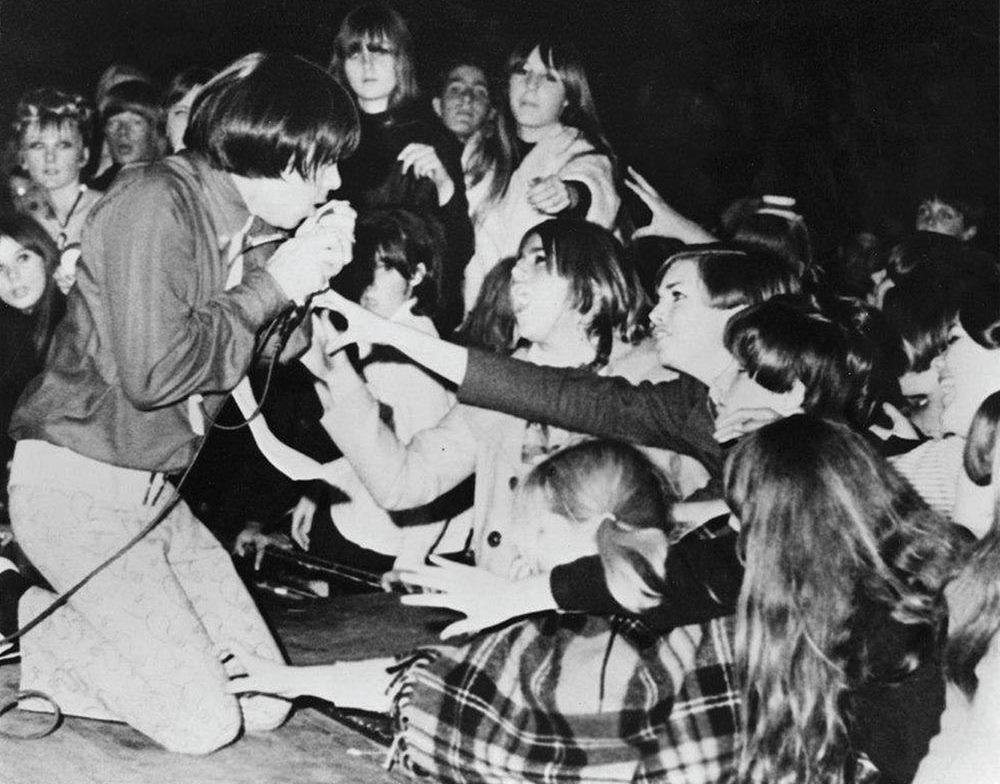 The "Raw & Alive: The Seeds In Concert At Merlin's Music Box" package is completed by a 28 page full color booklet, with notes including interviews by compiler Alec Palao, wonderful sound mastering by Nick Robbins at Sound Mastering Ltd., complete track annotations and many never before seen photos. The fourth installment of Big Beat Records, UK's reissue series of recordings by The Seeds is an eye opener as to how competent the band had become in performing their hits as well as their increasingly complex tunes and certainly gives the listener insight into gigs by The Seeds circa 1968. That alone is quite sufficient in making this set essential to fans of garage, psychedelic and hippie rock!
– Kevin Rathert
---
The Seeds – 'Raw & Alive: The Seeds In Concert' at Merlin's Box' (1968/2014 Big Beat reissue)