The Seeds – 'The Seeds' (1966)
Originally released by GNP Crescendo Records in April, 1966, The Seeds' eponymous debut LP is a seminal "flower power" album and helped pave the way for the 1970s punk scene. Big Beat Records, UK, has supplemented the original twelve cuts of this first installment of their Seeds' reissue campaign's with ten bonus tracks, all presented in glorious mono, making this, without question, the definitive reissue of "The Seeds."
---
"Flower Power Masterpiece's Definitive Reissue"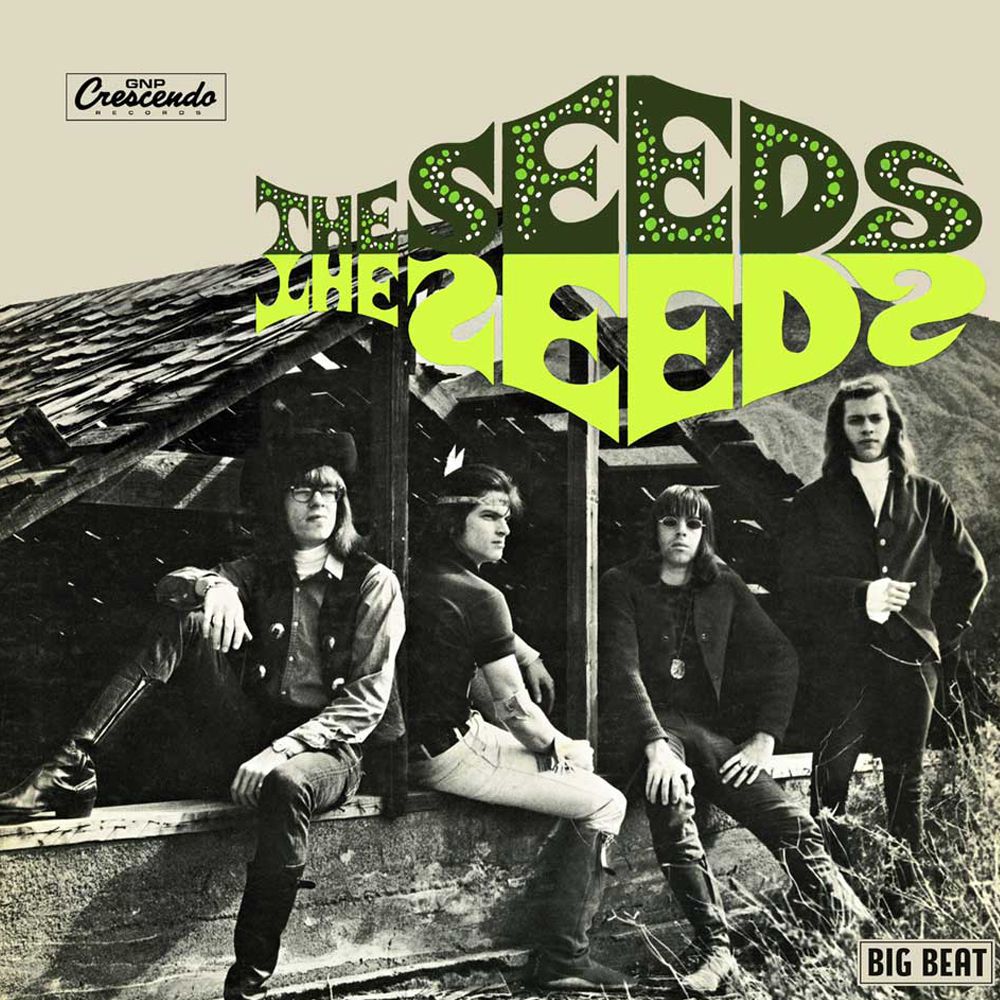 Led by vocalist/songwriter Sky Saxon, The Seeds burst onto the American music scene with the March, 1965, single "Can't Seem To Make You Mine" which, while not climbing the charts on its first release did garner airplay and hit #41 on the Billboard charts when re-released in 1967 and later was immortalized on Lenny Kaye's original double LP psychedelic rock collection "Nuggets." Jan Savage's insistent, twanging guitar hook, Daryl Hooper's tasteful keyboards and Saxon's vocals make this track unforgettable and the perfect album opener. Hooper's bounding keyboards lead the band through "No Escape" which would later find release as the b-side of "Mr. Farmer" released in December, 1966. The Bo Diddley influenced "Lose Your Mind" features the "shave and a haircut two bits" riff and Saxon on harmonica. Savage's fuzz drenched guitar introduces "Evil Hoodoo" a six minute psychedelic masterpiece pushed by Rick Andridge's pounding drums and Savage's pyrotechnic guitar. The haunting tune is found in its unedited sixteen minute take as a bonus track. "Girl I Want You" has an Eastern feel thanks to Savage's Eastern sounding guitar, with Hooper's electric piano adding texture to this two and a half minute gem.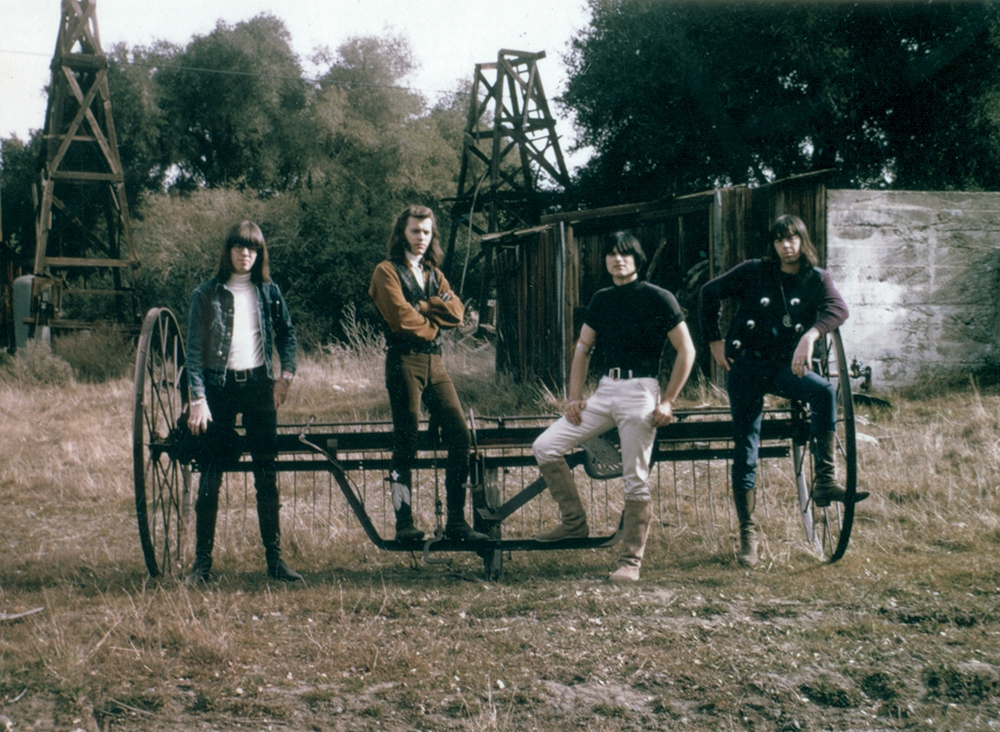 "Pushin' Too Hard" with its familiar guitar and vocal harmonies became The Seeds' biggest hit on its second release as a single, peaking at #36 in February, 1967. Far and away The Seeds' best known song, Savage's guitar solo is especially memorable. The band's documentary film, presently making the rounds with producer Alec Palao, takes its title from this classic rocker. "Try To Understand" is a gentle ballad with Hooper's electric piano lofting about, leading into another Savage solo. This became the b-side of "Pushin' Too Hard" on its second release. "Nobody Spoil My Fun" is a mid-tempo rocker with Savage's fuzz guitar and Hooper's organ and electric piano at the fore, and Saxon's vocals lofting over the top. The bluesy "It's A Hard Life" showcases Savage's guitar and Hooper's keyboards. Saxon's vocals dominate "You Can't Be Trusted" a light, breezy pop number with even more tasty guitar by Savage. "Excuse Excuse" another gentle tune was released on a French EP as well as "The Seeds." Hooper's electric piano and Savage's guitar are mixed perfectly on this slab of flower power, with Saxon's quirky vocals a wonderful complement. The album closes with "Fallin' In Love" another mid-tempo tune, highlighted by Hooper's electric piano solo, while Andridge's drums drive this shuffle. Despite critical approval, "The Seeds" peaked at #132 on the Billboard album charts, a disappointment, but still good enough to warrant further recordings.
The bonus material begins with the stop-start stomper "She's Wrong" unreleased until 1977 and featuring driving keyboards from Hooper. The first take of "Daisy Mae," the b-side of "Can't Seem To Make You Mine" is filled with Savage's surf guitar and Saxon's harmonica, giving the listener an idea of how the song developed. "Dreaming Of Your Life" is a snappy ballad with Hooper's keyboards and Andridge's drums dominating the mix. The song makes its debut here, nearly half a century after its recording. Two takes of the original version of "Out Of The Question," follow with Saxon's vocals dominant, the beat building into a full blown rocker. The second take includes directions from the control room that the band is playing too fast. Take one of "Pushin' Too Hard" runs three minutes and fifteen seconds and includes a verse after Savage's solo that was removed so that the tune would come in under three minutes for AM radio play. An alternate mix of "Girl I Want You" with Saxon's frantic vocals and harmonica overpowering the rest of the band finds its initial release here, complete with mid-song banter from the control room. Savage's fiery guitar and Saxon's sneering vocals introduce the unedited sixteen minute take of "Evil Hoodoo." Hooper's keyboard and Andridge's drums have the bottom end tightly secured while Savage runs amuck with his guitar. Wailing harmony vocals add to the intensity of the performance. With plenty of time to stretch out, Hooper and Savage take full advantage to pack this number with punch and each solo to their heart's content while Saxon's harmonica darts in and out. A real rave up, this may well indeed be the most interesting piece of this reissue, never running out of steam despite its long run time. Alternate versions of "It's A Hard Life" and "Nobody Spoil My Fun" round out the reissue in fine fashion.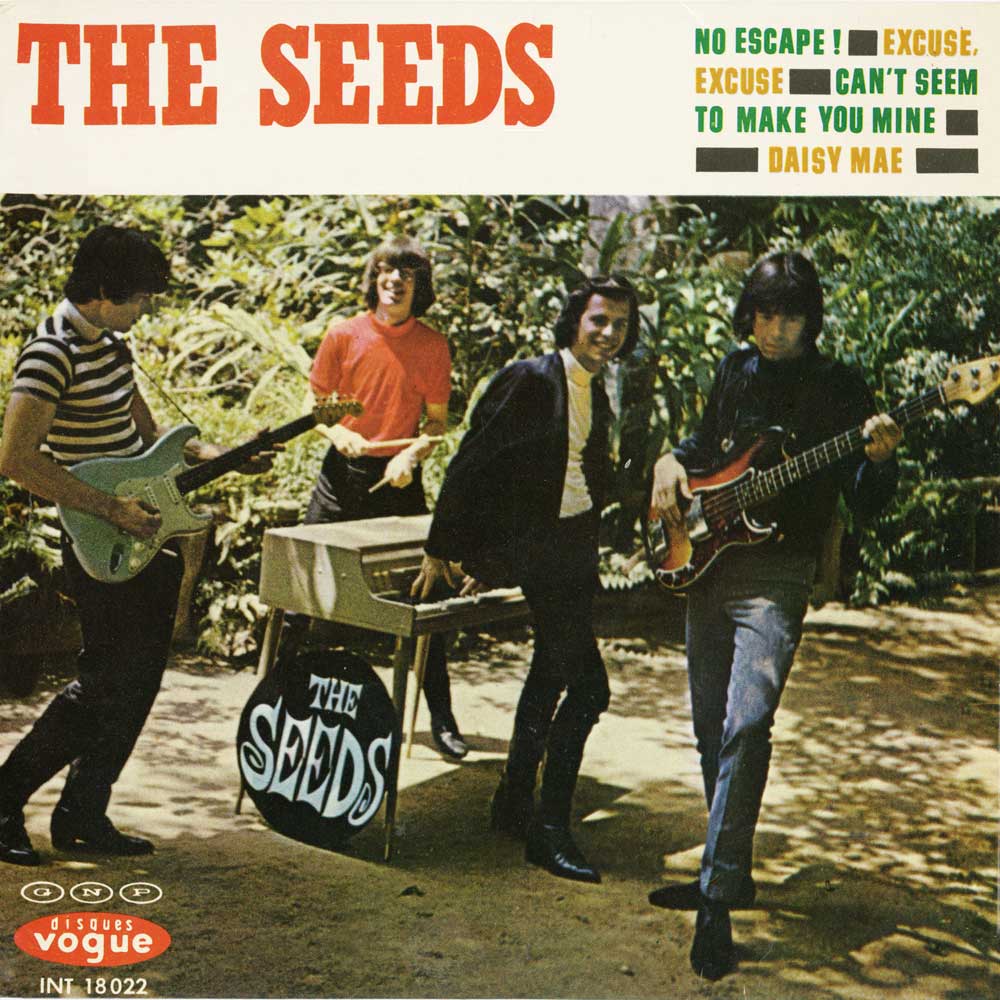 Compiled and researched by Alec Palao, Big Beat's reissue of "The Seeds" is presented here in only its mono version, a decision made by Palao. Its twenty two tracks have a run time of nearly seventy nine minutes! The package is rounded out by a 36-page full color booklet, with notes, including interviews, by Palao, full track annotations, mastering by Nick Robbins at Sound Mastering Ltd. and lots of incredible photos. The first of five installments in The Seeds reissue project "The Seeds," especially in this deluxe edition is most highly recommended!
– Kevin Rathert
---
The Seeds – 'The Seeds' (1966/2012 Big Beat reissue)