Country Weather & Mistress interview with Greg Douglass
Music business is unfair and intimidating, especially to many creative artists that never received what they deserved. One fine example are West Coast psychedelic cowboys "Country Weather", who were in the centre of happening back in the '60s and had a lot of well received live concerts. They never managed to receive a record deal, although they were among the best. Later on there was another reincarnation of the band as "Mistress". Country Weather have been more into free-form psychedelic experimentation and jamming, but "Mistress" was a band consisting of some really well musically structured material that once again failed to get release in its time.
---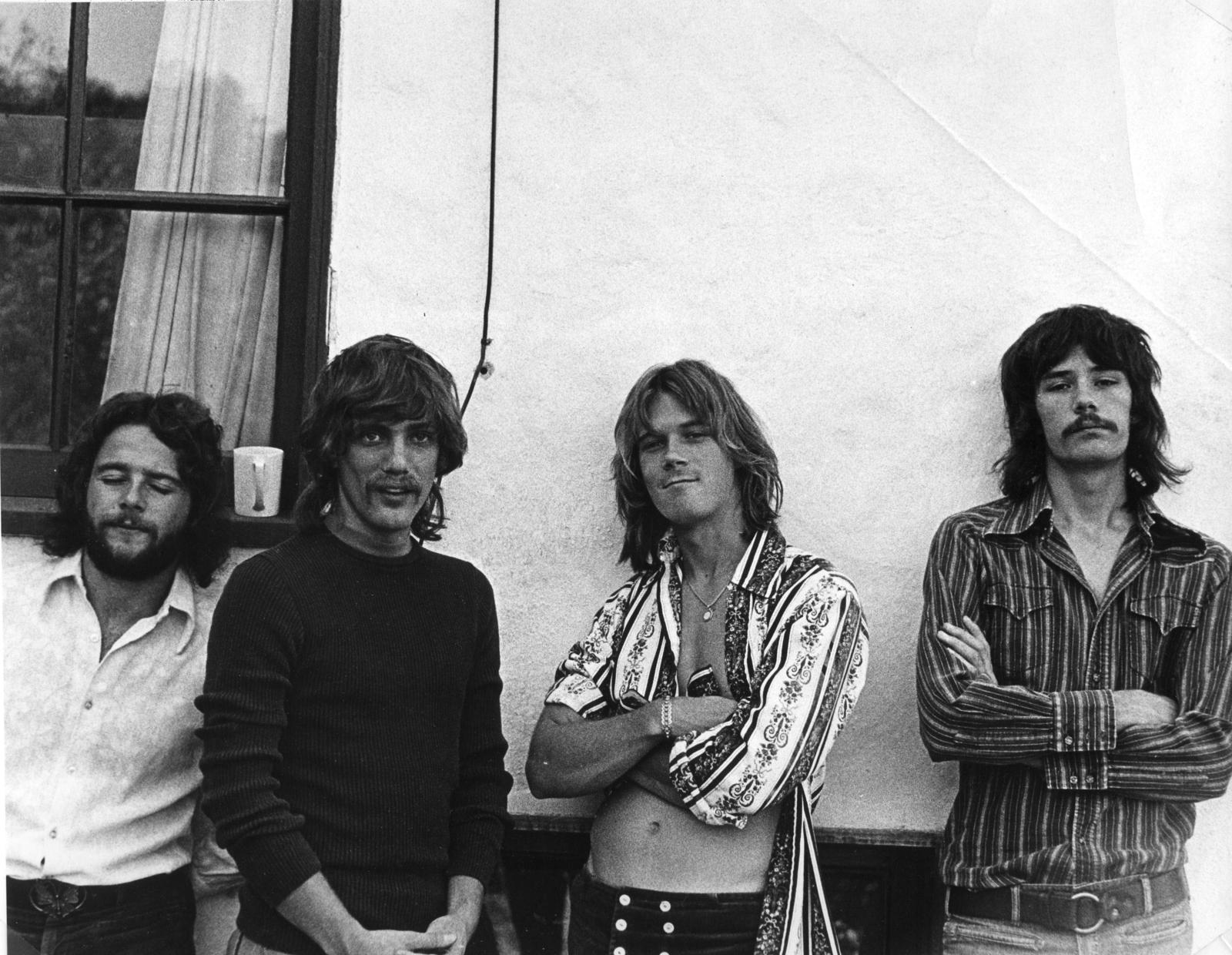 When and where were you born?
Born October 11, 1949 in Oakland CA, one of the millions of products of that post-war tsunami of lust, the Baby Boom. Sure, we may have gotten a little overly rambunctious during the Sixties but, damn, we sure knew exactly when to be born. We came into being in a country that was flush with victory, wealthy, and absolutely assured of its total power over much of the entire globe. We have lived through the birth of television as a major force, Elvis and the beginnings of rock'n'roll, the election and assassination of a much-loved president who banged Marilyn Monroe, computers ranging from 2 ton tube-driven Univacs to the sleek MacBook Pro I'm writing this on, 3D movies, 3D televisions, a near nuclear war in 1962, watching men land on the moon, answering machines, iPads, iPods, iPhones, iMacs and iClouds. And we also pioneered casual drug use by nice suburban kids, which then led to the invention of the modern day rehab facility. You're welcome.
How old were you when you began playing music and what was the first instrument you played?
I was probably 12 when I started fooling around with a cheap ukulele at my parents' house. I was terrible. We had a Hammond organ in our living room, a small one. I fooled around on that too. I was terrible. I showed absolutely no aptitude for music. Honestly. I'm not being falsely modest here.
What inspired you to start playing music? Do you recall the first song you ever learned to play?
I was a pretty dorky little kid; today, I would be classified as a "nerd", Latin name nerdus americanus. I spent a lot of time in my room isolating, reading, drawing and staring at my prized collection of original horror movie posters. My father was very concerned. I was terrible at all sports; I had the physical coordination of someone who's just been tasered. I had few, if any, friends. He insisted that I take up a musical instrument. He agreed to pay for whatever I chose and also take care of paying an instructor for at least six months worth of lessons. I flip-flopped for two weeks, wondering what instrument to play. Sax? Too hard. Trumpet? Too strident. Annoying. Piano? Pianos looked like my grandmother's furniture. Then a song came on the radio one day. It took me a moment to realize that I was hearing a guitar. It was a big, reverb-drenched masculine sound, the sonic equivalent of a football player triumphantly running over the goal line. It was "Misirlou" being played by Dick Dale and the Del-Tones. My ears and my heart made the choice for me. I wanted to make that sound.
My first guitar was a red Harmony Monterey, just like the one played by Elvis in "It Happened at the World's Fair". My first teacher was Mr. Duncan, and the first song I learned was "Little Brown Jug". I think I've finally mastered it.
Were you a member of a band as a youth and what types of music did you play? Who were some of the artists you shared the stage with?
Six months after I started lessons I joined a little group called The Statics. Our lead instrument was trumpet, played by a blind genius named Jim Gammon, who I remain in contact with. Our repertoire borrowed heavily from Herb Alpert and the Tijuana Brass. I was then asked to join a group of much older guys called The Vibrants. We did a lot of surf, some Little Richard rock'n'roll stuff, and some blues material like Jimmy Reed and Freddie King. Pretty hip stuff for a kid who was just learning. Shortly after that, I joined The Virtues, working with the fellows who eventually became Country Weather. We wore matching gold suits and pointed boots and girls screamed at us like we were The Beatles.
The only group of note that we worked with was The Electric Prunes. They wanted to use our Vox Super Beatles amplifiers. They were riding high on the success of "I Had Too Much to Dream Last Night" and obviously considered themselves big stars. (They weren't very good, as I recall. They were a one-it wonder whose success was fueled more by their producer than any huge amount of musical talent. See; if they had been nicer to me, I wouldn't be trashing them in your magazine. Ha ha, Prune boys!)
When did you begin writing music? What was the first song you wrote? What inspired it and did you ever perform the song live or record it?
The first song I wrote was called "The Surfing Clod", the tale an incompetent surfer. I played and sang it with The Statics. It was an attempt at humor that was partially inspired by MAD magazine, the wonderful humor publication that lampooned popular culture. It was pretty dreadful. A recording of it supposedly exists. I am prepared to pay blackmail money to prevent its release to the public (not that anyone but a mentally unstable Greg Douglass completist would want to hear it…)
How did you get in contact and what's the story behind formation of Country Weather, which was already active in 1967, but with a different name – The Virtues. In 1968 you recorded some material which was eventually distributed as a one-sided 12" promo album of only 50 copies. Would you like to tell us more about this?
My dad got his hair cut at a place called Carter's Barber Shop. My father and singer/bassist Dave Carter's father discovered their sons were musicians and Dave's band was in need of a guitarist. An audition was arranged, and when I showed up at the appointed time, the guitarist I was in line to replace was sitting there, glaring daggers at me. I passed the audition with flying colors. Dave Carter sang and played bass and Steve Derr played rhythm guitar and sang as well. They were also writing some pretty decent original material, including a Beatles influenced number called "Prove Your Love" about sexual conquest. Drummer Bill Baron joined about a month later.
After our name change to Country Weather, we needed a promotional tool to get us gigs and to, with any luck, get some airplay on the newly formed underground rock FM stations KMPX and KSAN. We went into Sierra Sound in Berkeley and cut five tunes, including "Fly to New York". We had 50 copies of our efforts made. We got lots of airplay on both radio stations, which helped our budding career immensely. Our manager, Bob Strand, was a brilliant and aggressive promoter of the group and he made the most of the records. There were six EPs given to band members and two to the radio stations; I have no idea where the other 42 ended up. They are worth a great deal of money now. I wish I'd kept my copy.
What can you say about band name?
The name Country Weather came about while we were smoking pot around Dave Carter's pool. We had recently auditioned at the Fillmore and had flopped horribly. It was obvious that "The Virtues" was now passé and we needed to drop our matching suits and change our band name. It was decided that a name like Jefferson Airplane or Peanut Butter Conspiracy would be ridiculous; we weren't true psychedelic cowboys. We then created and threw out a bunch of equally stupid band names. Bored, someone said, "Have you ever noticed the weather is so much nicer in the country. Weather. Country. Country. Weather. Country Weather! Bingo! It was a name that hinted at our wide-open spaces suburban origins and our ability to change at any moment. The name change was given a stamp of approval from a respected musician a few weeks later during one of our first shows as Country Weather at a gargantuan quonset hut of a building called the Concord Coliseum. Linda Tillery, the lead singer for the psychedelic R & B band The Loading Zone, turned to a friend of mine during one of our new outrageously loud improvisational passages and screamed, "Man, The Virtues have gone psy-che-DEL-lic! This is outta sight!"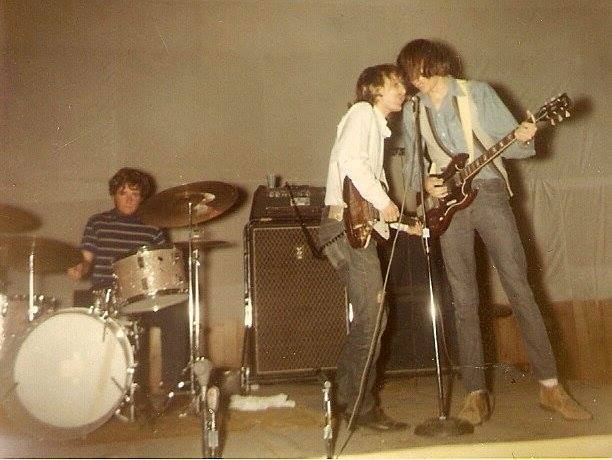 Who were some major influences?
For me personally? Early on, The Ventures, Dick Dale, the Surfers; surf bands. Then there was the Beatles and, even more so, the Stones. In 1967, I went to the Fillmore for the very first time and saw the Yardbirds during the period where both Jeff Beck and Jimmy Page were playing together. Page was very much in the role of rhythm guitar player, and rightfully so. Beck was the dominant musical force. He was louder than anything I'd ever heard and his playing was both fearless and flawless. He became the main reason I quit school and pursued music full time at a time where the military draft made it dangerous to do so. He provided an object lesson in great guitar playing with every note. To this day, I can still count on Dr. Beck to liposuction the fat out of my ego when it's beginning to get larger than it should.
Country Joe and the Fish were another big favorite. Barry Melton was a great fast, fluid player, and I loved the band's attitude; they never took themselves too seriously. As a band, we loved the Cream, although, in retrospect, they took themselves a little too seriously. We started doing long, epic jams à la "Wheels of Fire", our bass player went Jack Bruce on us and began to use 10 notes where 1 would do and our drummer, easily the best musician in the band, started to do well-deservedly long drum solos. I loved Clapton and still owe him a huge debt for showing me tone and taste.
I'm a pretty accomplished acoustic player. John Fahey was huge in my life and Leo Kottke still floors me every time I hear him. Both guys are kings in my little world. Listening to Robert Johnson and Ry Cooder taught me how to play bottleneck.
My biggest influence was my second teacher, Larry Murphy, a guitarist from Antioch, CA. He was a guy in his forties who smoked pot and played guitar like nobody you ever heard. He taught me hybrid picking using my pick and my fingers and made me three times better than I was in a short space of time. I was 19 years old at the time. Wonderful, warm, hip guy. I would love to thank him for making me a better player but, sadly, he died ten years ago from a brain aneurysm. Rest in peace, Larry.
Did you play many gigs? What were some of the venues you played? Who were some of the artists you appeared with?
We played pretty much every week. I checked an old schedule of ours recently and we played everywhere. We did teen centers , hippie dance/concert "happenings", night clubs, senior ball dances, private parties, the Avalon Ballroom, Fillmore West, big outdoor rock festivals. If there was no gig, our trusty manager Bob Strand would create and promote one. I cannot give the guy enough credit; we would have never gotten as far as we did without him.
The array of gigs we did and the people we worked with was, in retrospect, staggering . I walked onstage after my idol Jeff Beck, followed Alvin Lee from Ten Years After when they were at their absolute peak, faced a very hostile and primarily black Sly and the Family Stone audience, and did multiple gigs with Santana, Tower of Power, and Cold Blood when they were young, hungry, and mesmerizing every crowd they stepped in front of. I sometimes felt like the unfortunate act that had to go on after the Beatles after their first appearance on the Ed Sullivan Show. Of course, we had our moments of triumph; we earned those opening slots with our swaggering East Bay energy and attitude.
I shared a dressing room with a scary looking, snotty British guitarist named Ritchie Blackmore when we opened for Deep Purple. I became great friends with Hal Wagenet from It's a Beautiful Day during the many shows we played together. The list of venues and stories of artists we worked with would fill a hundred pages or more.
As it became obvious that we were not going to make it and that we had peaked as a band, the quality and frequency of the shows declined. No more gigs opening for B.B.King. No more huge outdoor shows like Sky River Rock Festival in Seattle or the Gold Rush at Lake Amador. No more amphetamine-fueled road trips to Canada or moments of triumph like blowing Quicksilver off the stage in front of 5,000 people in Seattle.
It was fun while it lasted, though. What a ride.
What was the writing and arranging process within the band? Did anyone else in the band write?
Rhythm guitarist Steve Derr was the band's primary writer. He wrote "Fly to New York", "Time is Leaving me Behind", "Pakistan", and "Yes, That's Right", all great tunes.. Dave was a good vocalist and a really proficient bass player but I don't recall him doing much successful writing. I wrote "Carry a Spare" and contributed a lot of chord changes and arrangement ideas. Bill didn't write but his musical instincts were flawless and he contributed hugely to the band's reputation musically.
You were part of San Francisco music scene. Legendary Chet Helms suggested you should change your name. Why is that?
I don't recall Helms saying that to us. It's probable that Bob Strand may have positioned us as The Virtues to play the Avalon. If you look at the old Avalon posters, I don't think The Virtues would have looked good aside names like 13th Floor Elevators. It was certainly good advice given the musical and cultural climate of the period and the San Francisco scene. We took it to heart. Chet was a total sweetheart. I got to know him much better in later years when I was hanging with the Cipollina gang.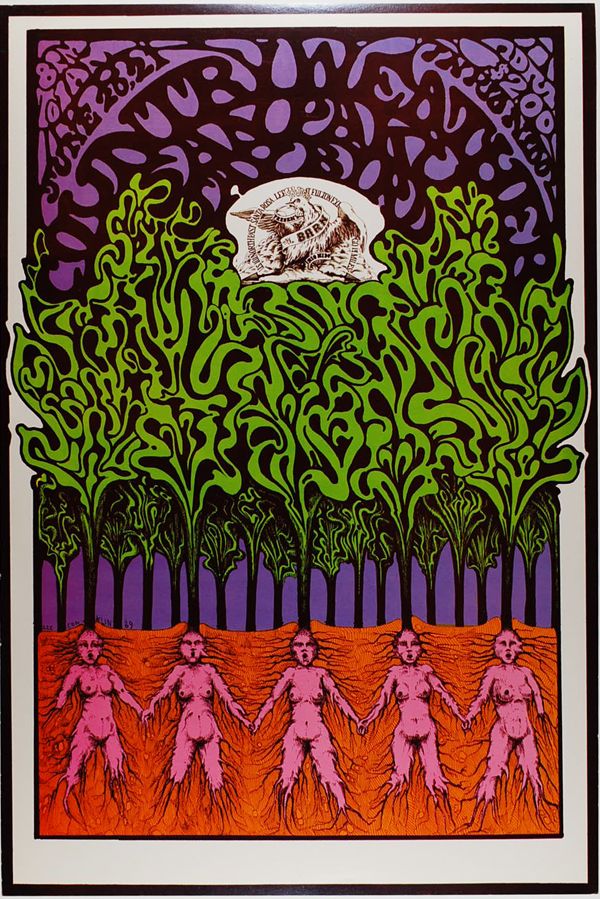 Where was the "Limited Edition" LP recorded? How long did the sessions last? Would you share some recollections from the sessions? How pleased were you with the finished product?
The tunes were recorded at Sierra Sound Labs in Berkeley, CA., the same room where Country Joe & the Fish and Blue Cheer did their albums, I believe. We had a big, fat engineer that was a little abrasive. I had been in a recording studio exactly twice at that point and I was scared shitless and this fellow was a little intimidating. I was playing through a Fender Twin Reverb amplifier turned up very loud which had to be put into an isolation closet. Listening to ourselves through headphones was very disorienting at the time. The songs went very quickly, one or two takes, although I had some problems with "Black Mountain Rag", a difficult tune for me technically even in less intimidating circumstances. I was pretty happy about the way things turned out. I was really nervous before the session, terrified that we would end up with nothing. "Fly to New York" and "Carry a Spare" were both excellent representations of the band's two sides, the ethereal melodic side and the aggressive, hard-jamming aspect of the group. With "New York City Blues", we wore our Yardbirds influence on our sleeves. I laugh listening to my guitar work on that song; I couldn't phrase for shit but I sure was fast! I don't think Jeff Beck would have lost any sleep if he'd heard me. "Time is Leaving Me Behind" was a combination of blatant rip-offs from a tune on "The Who Sell Out" and the doorbell lick on the Yardbird's "Jeff's Boogie". I contributed both stolen parts, thank you very much. I was unhappy with "Black Mountain Rag". There was a live version released later that just smoked. I listened to it recently and was amazed at my speed.
In the end, "Fly to New York" and, to a lesser extent, "Carry a Spare" got a lot of airplay. The stations were also playing our version of "Inlaws and Outlaws" with Terry Dolan produced by Nicky Hopkins, who also contributed piano, so we were on the radio in some form almost every day. "Fly to New York" made it onto the "Love is but a Song We Sing" compilation on Rhino Records almost 40 years after it was recorded and the collection was nominated for a Grammy. Not bad for a day's work.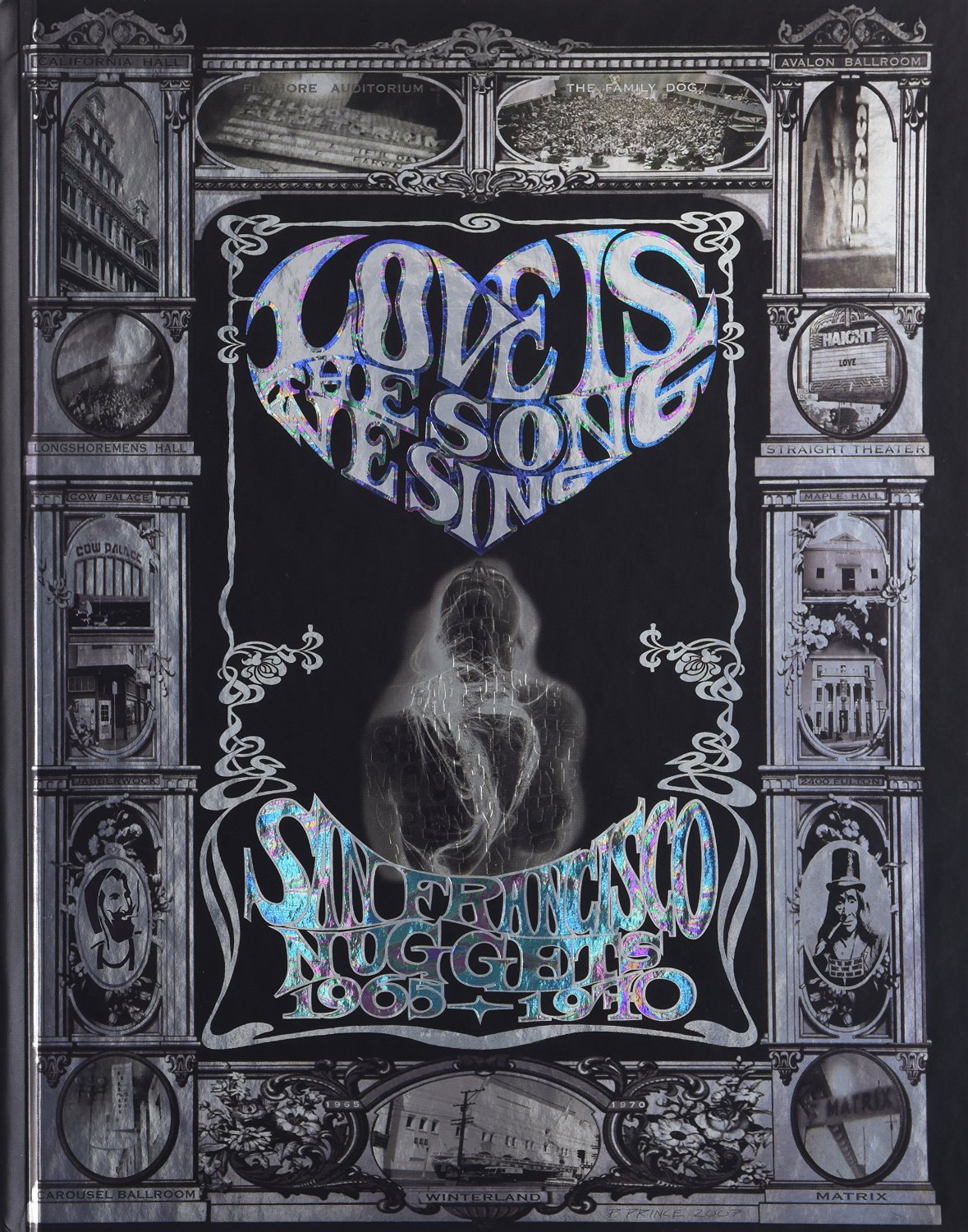 What label released "Limited Edition"?
There was no label. It was basically just a demo, meant for getting gigs and hopefully gaining airplay on the radio. It was just a plain white standard label.
How did the distribution looked like?
There was no distribution. It was carried by hand from place to place by our manager.
Then in 1969 another album (recordings) was released…
Actually, although we recorded some demo tracks at a place called The Church in San Anselmo, CA, the tracks never saw the light of day on vinyl until many years later when the Country weather vinyl record was released. We never got any airplay; it was an attempt to capture new tunes, mostly written by Steve Derr. The band was already starting to founder a bit artistically, as I recall. We never recaptured the magic of those early days.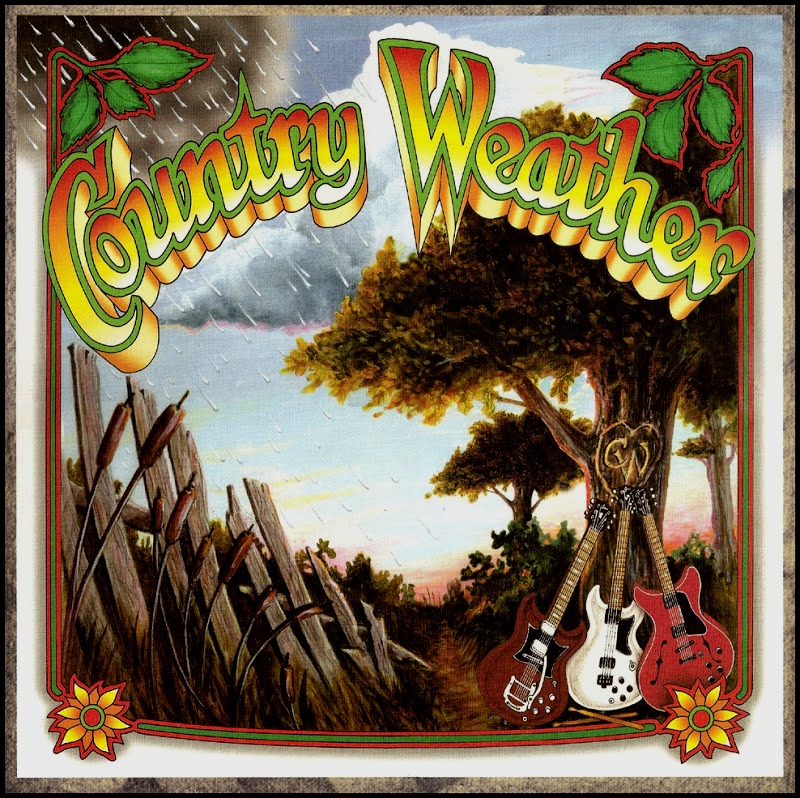 What can you say about the material on it?
To be honest, I remember almost nothing about the songs or the recording process. There was nothing that really stayed with me.
How did critics receive the album? Did it break in any markets?
Since the album was unreleased, there was nothing to sell. The only other tracks that got played on the radio other than the Sierra Sound recordings were some live things we did at the Walnut Creek Civic Center, a great room. Those recordings are probably the best representation of the band live in all its glory. Terry Ratza, a local drummer and a great fellow, was responsible for taping two shows. Much of the material appears on the Country Weather LPs and CDs released a few years ago.
You recorded two demos, one for Tetragrammaton Records and the other one for Warner Bros. Records. What happened with that material and why it wasn't originally released?
We also auditioned for Bill Graham's record label with superstar producer David Rubinson (Chambers Bros., Moby Grape) behind the recording console. A couple of days after our session with Rubinson, Bob Strand called the Millard Agency office to see whether or not we would be the latest artists to be signed to the record label. David came on the line. "Well, what did you think of Country Weather?", inquired Bob. "Not going to sign them", said Rubinson. "What are your reasons for passing on them?", Bob asked. David answered, "They can't play and they can't sing". Click.
The other companies were a little less brutal. They just didn't hear a commercial song in our repertoire. Writing short, catchy, commercial tunes is a tough thing to do. Steve Derr got very close with some of his material but with the rest of the band concentrating more on being the Cream than being Creedence, the tunes never got the arrangements and care they deserved. And the Cream had "Sunshine of Your Love" and "White Room". We didn't. While Steve and Dave were both good singers, we didn't have a truly strong voice in the band. Frankly, I may have been the weak link in the band. I was learning to play guitar in front of huge crowds and it was a little daunting. I didn't really become a good player until after I left the band and put myself in settings where my playing was showcased more appropriately. If I'd been a truly scary chops-monster and/or a superb vocalist, it might have been a different story for us.
So, the short answer to your original question, "Why wasn't the material originally released?" is that we had, to quote Frank Zappa, "No commercial potential". But we kicked ass live at gigs in Modesto.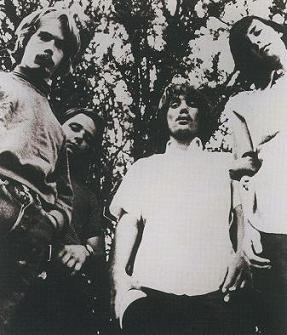 You shared many magic musical moments. Would you describe your relationship. What was the dynamic between your songwriting and playing?
Our songs often happened as the result of jamming; someone would start a riff and the rest of the band would fall in, Steve would write some words, and, presto!, we had a song. Even if someone came in with a completed song, it would be fleshed put in rehearsal; my attempt at songwriting, "Carry a Spare" was a perfect example. I was very keen on folk, bluegrass , and jug band music and the band indulged me by playing some rearranged versions of these tunes, especially in the beginning. We were a young, close, enthusiastic group of young guys.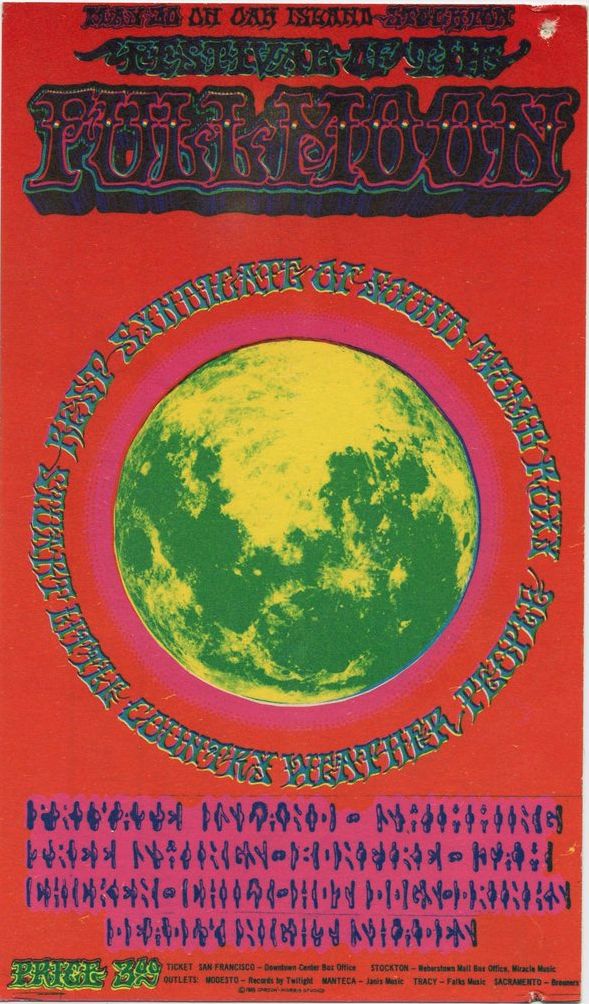 There were two separate components to the band, the Dave Carter/Steve Derr faction and the Greg Douglass/Bill Baron faction. Dave and Steve were tighter, they harmonized on the tunes, and collaborated on songs, although Steve was absolutely the most prolific songwriter in the band. Bill and I were perceived more as "musician types"; we listened to different, more varied styles of music than the other two, we had a somewhat different set of friends. Bill and I lived in the same house together, as did Dave and Steve. At first, the factions didn't matter; the band was the most important thing to all of us. That dynamic shifted slightly when Dave became a really good bassist and the bass and drum solos during "Wake Me, Shake Me" became a big focus of our live shows. Factions are normal to any functioning band; Entwistle/Moon in the Who, Lennon/McCartney, and so on.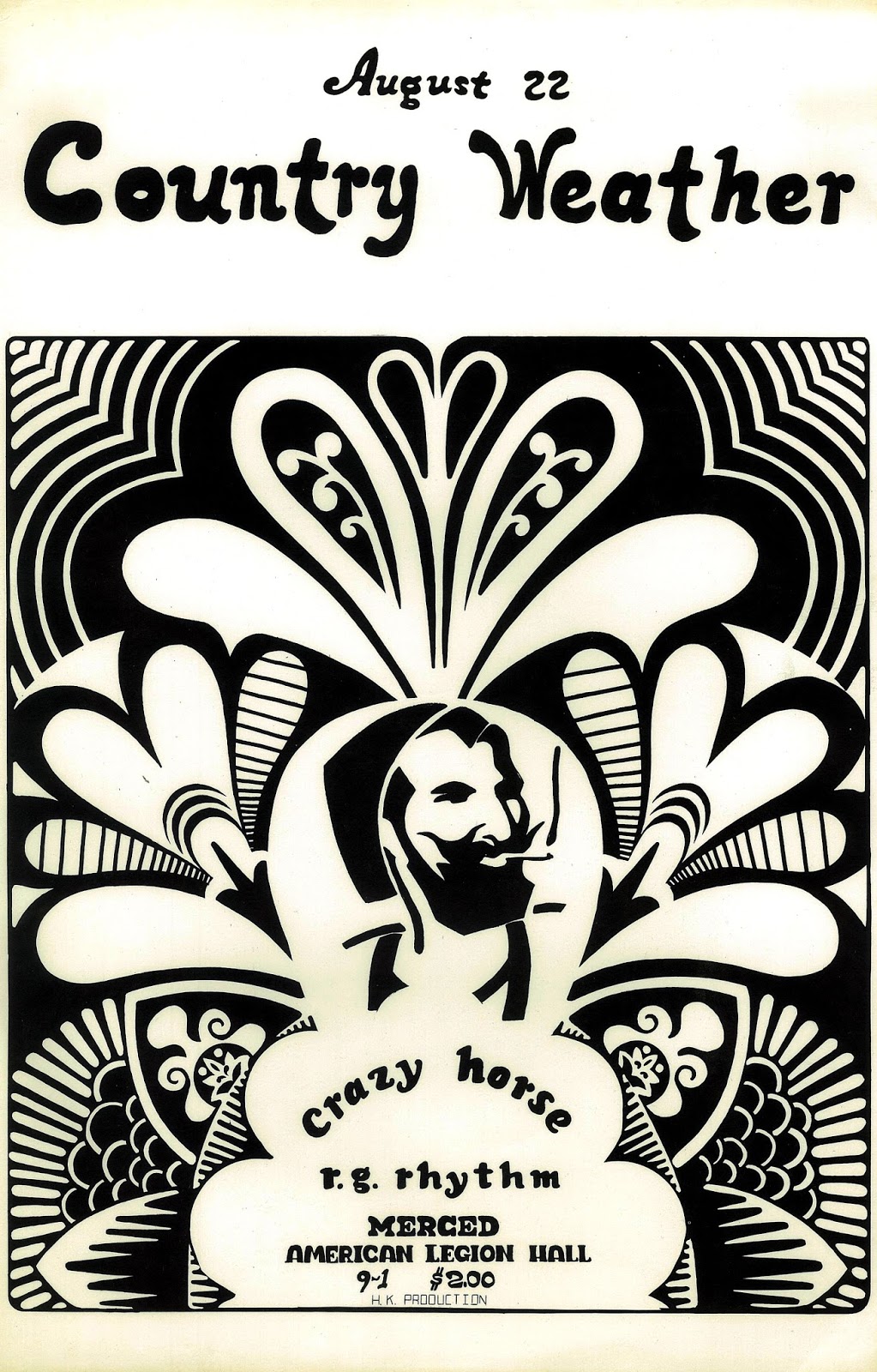 We had SO many magical musical moments…I'll share a couple that were magical for me. We played a show in Seattle at a huge hall called the Eagles Auditorium, opening for Quicksilver when Dino Valenti was with them and Cipollina was not. We just killed that night; the band was on fire, the crowd almost started a riot in their enthusiasm. It was certainly the best version of "Black Mountain Rag" I ever performed. We got a couple of solid encores and went backstage. Dino was really angry that we had done so spectacularly well and left instructions that if we even got near his dressing room we were to be thrown out. (I became good friends with Dino later in our lives, by the way, and I never reminded him of the incident.) We played another show in Seattle at a college. We went on very late at night when people were tired. They perked up when we started playing. In the middle of "Fly to New York", during an extended improvisation, the sun rose and the entire auditorium was bathed in beautiful gold light. The universe provided us with a light show.
We were stars in Modesto, in the Central Valley area of California. The audiences were always wildly enthusiastic, the women were gorgeous and plentiful (we were a good-looking band), and we were always at our best. At show, the promoter took out a bag of what looked like pot. Like most bands of that time period, we took a lot of drugs, so we were eager to smoke. "It's Rocket Fuel, it's not pot", he said. We didn't care; we smoked some and were instantly so high that were almost unable to talk. Fortunately, we could play and even more fortunately, the entire audience seemed to have smoked "Rocket Fuel", which turned out to be PCP, a potent form of animal tranquilizer. We played some insane improvisations that night and the audience was right with us, chanting "Rocket Fuel, Rocket Fuel!" between songs. It was a moment of drug-soaked beauty. We drove halfway home on the wrong side of the road. It's a wonder that any of us lived through the Sixties.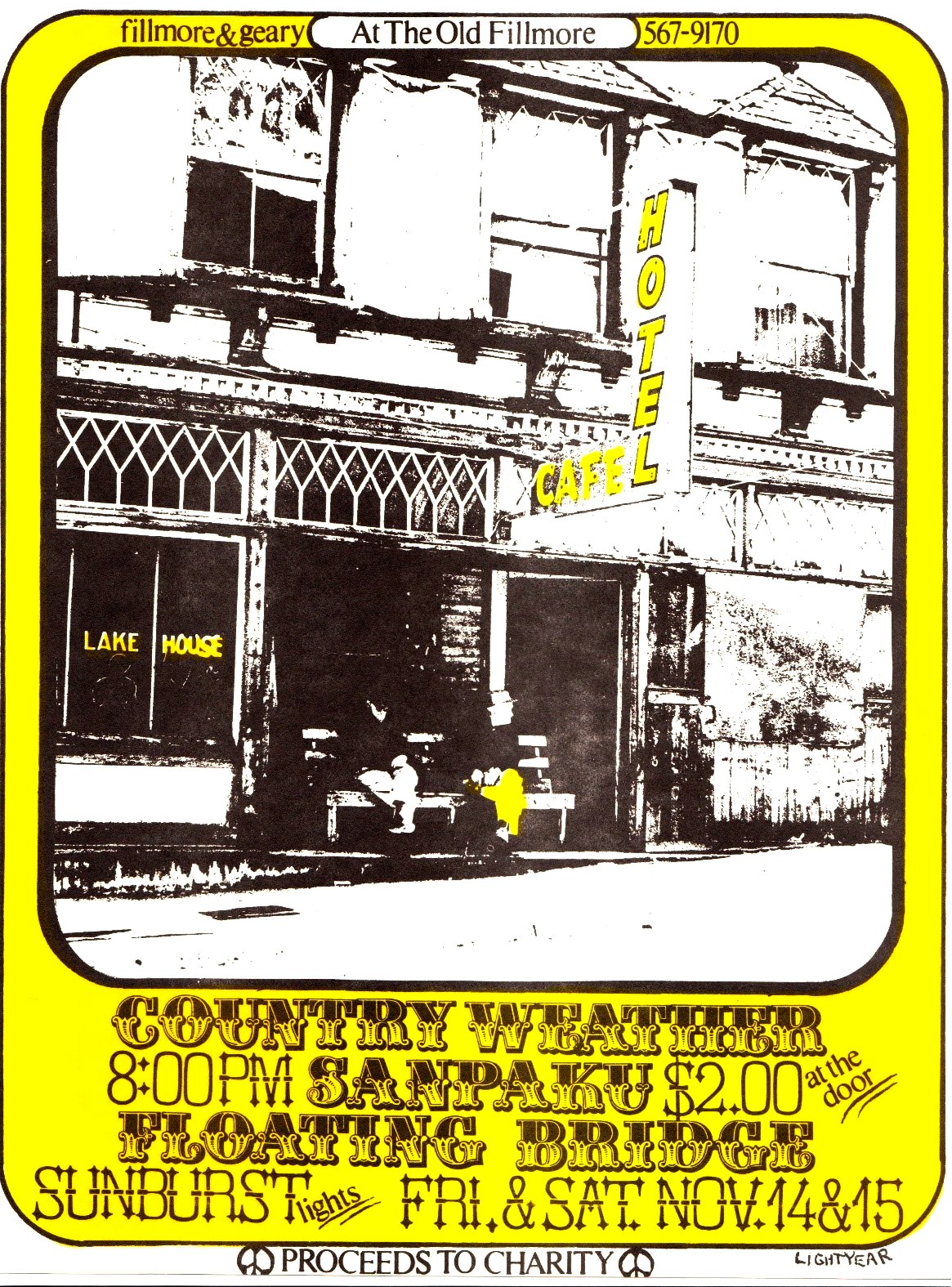 We actually got a few encores at the Fillmore West. It was a very discerning crowd and getting that kind of reaction was a real honor. (I jammed with Peter Green on the stage of the Fillmore. A lovely man, a superb player, and very encouraging to this young guitarist.) The band had so many triumphant moments but we were never able to break through to that next level of making records. Our live shows were our moments of greatness.
What can you tell us about cover artwork for Country Weather albums?
Mike Somavilla, AKA Fan Man, the undisputed king of Sixties San Francisco rock trivia and the keeper of the psychedelic flame, was in charge of the cover artwork. Randy Tuten, the famous poster artist and a very, very funny and bright fellow, was responsible for the artwork. He did the cover for the Problem Child CD as well.Quite an honor to have him involved.
You decided to disband Country Weather in 1972. What happened?
We just ran out of gas. The gigs became few and far between. The gigs we did have were smaller and there were less people there. We never rehearsed, the only person writing anything of merit was Steve, and the distance between the factions in the band became wider. I wanted to get out and start working with other people. I was at my best when collaborating with a strong singer/songwriter. A guy named John Coinman and I started working together and I was gigging on the side with his band, Appaloosa. Those gigs were much more satisfying to me. I realized that my playing was growing away from the Country Weather more-and-faster-is-better mode of doing things. Country Weather was attempting to write more commercial material and it just wasn't happening. I was also working with Terry Dolan and hanging out with John Cipollina and his crowd of wonderful crazies and I realized I wanted out. I wanted to spread my wings as a guitarist and I couldn't do it in my old band. There were also some personality issues that had been tolerable when we were doing well. Those became more glaring as the group ran out of steam. When Bob Strand quit as our manager, that was really the end. When I made the phone call that I was quitting, that made it official. Bill Baron and I went on to form Mistress with Brian Kilcourse and that started a string of events that continues to this day.
Your next step was teaming up with Brian Kilcourse and Bill Baron to form a so called power trio – Mistress. The group received some local following, but you never managed to secure a record deal for your recorded debut. Would you like to tell us about the material you recorded as Mistress?
Bill and I absolutely wanted to carry on together. Our personal and musical bond was very tight. Brian was a local bassist that I had never heard of. We played together at a beautiful little rehearsal room at the Antioch Fairgrounds one night and I was floored by his musicianship and his obvious intelligence and enthusiasm. Brian was a huge fan of British rock and turned me on to people like Robin Trower and Be Bop Deluxe. We instantly became a band. Our first gig at a large hall at those same fairgrounds was a triumph and we were off and running.
Our manager, Jeff Nerney, an associate of Bob Strand started getting us a string of shows. Mallory Earl, an engineer at Wally Heider's studio, started getting us after-hours studio time for free so we could record. We recorded an entire album there which ended up providing the material for the Taxim CD release in 1996, 23 years after it was recorded. Like Country Weather, we were a superb live band. Unlike Country Weather, our abilities as a band translated well within the walls of a recording studio. Brian and I were a really good songwriting team. Brian was…and is…a very creative guy and a good vocalist. Again, though, we didn't have a great singer in the band. My singing was…and is…mediocre at best and Bill Baron's vocal abilities were non-existent.
After our album was finished, our hopes were very high. We had a release party where several record companies were invited. We got a pretty solid offer from John Denver's brother to join their label. We decided to try for bigger things. Mallory played the album for Gary Katz, Steely Dan's producer and an old friend of Mallory's. He was spectacularly unenthused. He passed. So did every other label. My disappointment was huge and I became restless again. I had gotten married and was again working with other people, spending a lot of time in Corte Madera, CA with John Cipollina and the guys in Copperhead. Bill Baron wanted to go to work with his father and quit the band. His replacement was Chuck Burgi, an absolutely superb drummer who went on to work with Mahavishnu Orchestra and Hall and Oates. Despite Burgi's high-level abilities, I missed Bill and I also wanted to work with other people, specifically great singer-songwriters. I quit the band, with some understandable acrimony from Brian. I had some pretty severe mood swings due to my indecision, my guilt, my disappointment, and, I'm sure, my increased use of certain mind-altering drugs, especially amphetamines. (My dad worked for Upjohn Pharmaceuticals and I discovered we had a garage full of speed one day.) Within a week, I got a call from Van Morrison's management about joining his band, who was, at that time, Soundhole, later Huey Lewis and the News. My agonizing decision had paid off. I wanted to work with a great singer/songwriter and I got the best right away. (I loved working with Van, by the way. We got along well, personally and artistically. If you're reading this, Van, I'll come back any old time.)
I thought the material we recorded with Mistress was of a very high quality but, again, we were unable to put together a "hit", a three minute single. The recordings were an excellent representation of who we were and we all did some great work. Brian is a genius and Bill Baron is one of the most gifted musicians I've ever worked with. his retirement from the music business was a huge loss. He could have played with anybody.
What would you say was the main difference in Mistress?
I was able to showcase my guitar work much more easily in Mistress and was also able to work with a really strong co-writer. My musical vision was very closely aligned to Brian's. Overall, the material was stronger and the playing was tighter on every level. I rehearsed the band very hard and, for the first time, took on the role of bandleader, something I could never do in Country Weather; there were too many strong personalties there. Unlike the free-form psychedelic approach of my old band, Mistress was focused and aware of structure and nuance. I toyed with the idea of getting a lead singer for awhile. If I had acted on that idea, things might have been entirely different.
My being the leader and central focus in the beginning was the big difference in the two groups. As time went on, Brian became absolutely the co-leader of the group. Working with him was a gift. However, when we got passed on by every record company, the disappointment was a deja vu from my days with Country Weather. I wasn't going to sit around next to the corpse of the band this time until it started smelling bad. I was young, restless, and didn't want to waste time. I recognized that my main strength was going to be as a sideman and a member of a band rather than the leader. I acted quickly on that premise and, fortunately, it worked out well for me.
In late 1976 you reformed Mistress and released an album with new material for RSO Records, but again it took a long time to get the album out. What was the situation behind this?
I re-formed Mistress with David Walker, the singer for Savoy Brown and Fleetwood Mac. I met him while working in the band Raven with Mr. Cipollina once again. David was wonderfully crazy, a hard-drinking Brit who was a fountain of absolutely terrible jokes. The new band was more bluesy than the original Mistress. We did some great gigs and definitely garnered a lot of attention from the San Francisco scenesters like Paul Kantner and Marty Balin. It was during this time that Bill Graham went on the radio and named me as a young guitarist who had a promising future. When I started to work steadily with Steve Miller, I quite the band to concentrate on Steve's music. Mistress continued on, bringing in a great singer named Charlie Williams and a superb guitarist named Danny Chauncey. THAT was the group that got signed to RSO records. They recorded a wonderful album with my old pal Tommy Kaye producing. That band did a little touring with people like Blue Öyster Cult. I actually ran into them in Memphis when I was touring with Tommy Johnston from the Doobie Brothers. For whatever reasons, the label didn't really push the album and it tanked. Too bad; it was really good, probably better than anything I could have manifested with the band. But that's conjecture. I was doing just fine on my own.
Then came The Steve Miller Band…
I had met Steve's bassist, Lonnie Turner, at a rehearsal for the Marin County jam band Terry and the Pirates, and our mutual respect and personal rapport was strong from the start. "Fly Like an Eagle" was still to be released; the "Book of Dreams" album had been partially completed during the "Eagle" recording sessions. During that period in-between albums I played Lonnie a guitar part I had stashed in my back pocket for years, He tossed in some Dr.Seuss-on-LSD lyrics he'd tried to unsuccessfully persuade Dave Mason to record and our efforts resulted in a tune called "Jungle Love". After we recorded it with Miller, months later, Steve chose it as the second single off "Book of Dreams".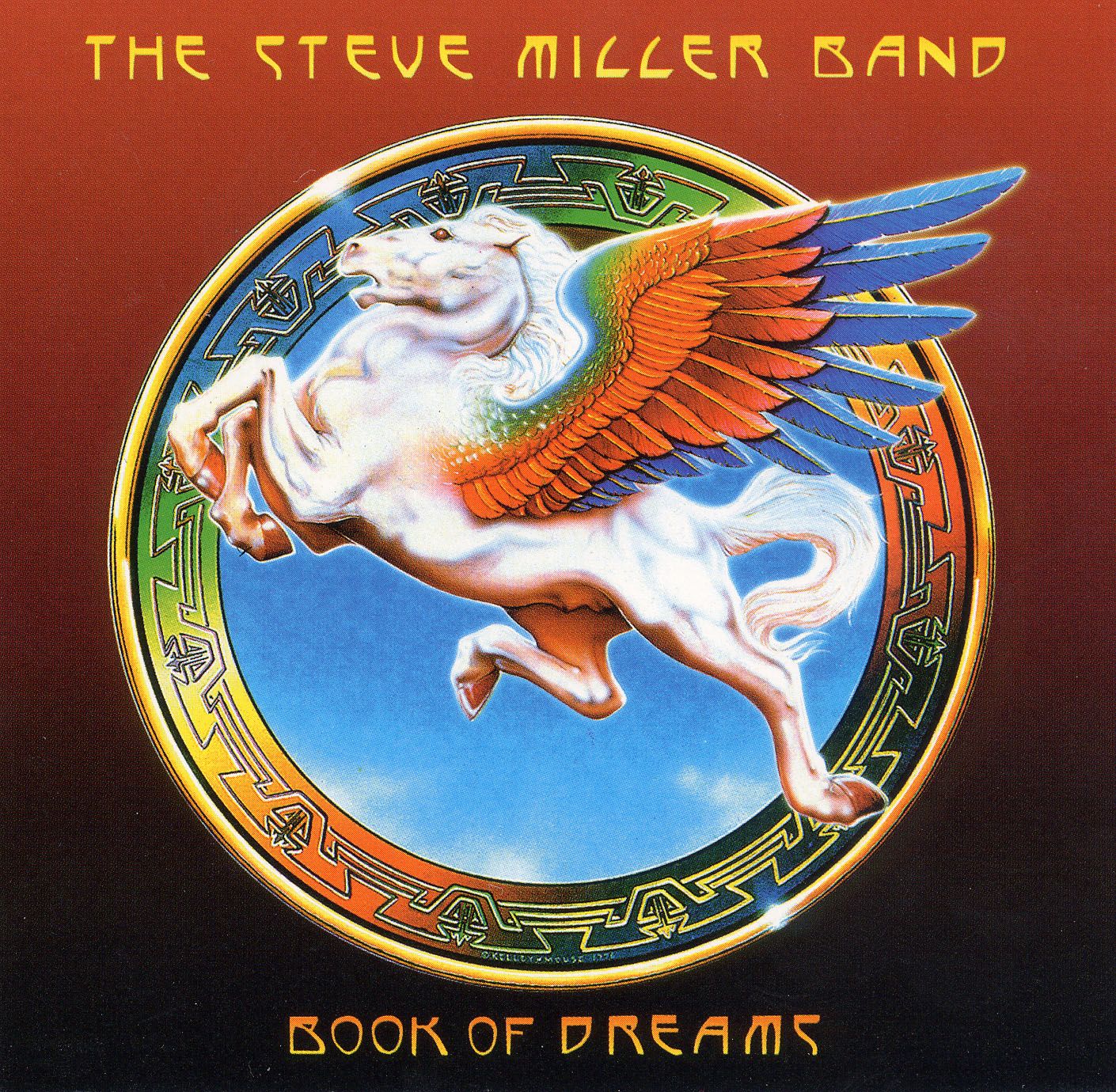 The guitar part to the song was in an altered tuning, which, fortunately, completely baffled Steve. I suddenly found myself playing guitar…"slide guitar", according to the album credits…next to an artist I had been a fan of for years. I was 26 years old.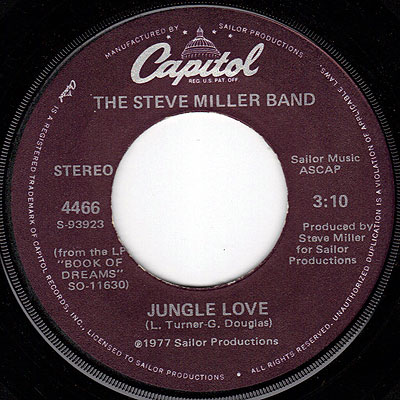 My invitation to join the band was completely unexpected. I was flown to Los Angeles to participate in the filming of a video for release in Europe and Japan of some of Steve's hits. Since "Jungle Love" was slated to be released as a single, and Steve had no idea how to play my guitar part, which was written using an altered delta blues tuning. When I go there, Steve asked me to play on "Rock'n'Me" and "Jet Airliner", which I had never heard. In a state of near-panic, I managed to pull it off. Steve stopped by my room at the Chateau Marmont hotel that night and explained that the filming was an audition and a way to see how I'd perform under pressure. He asked me to join the band. "Rock'n'Me" had gone number one in the Billboard charts that day. He was asking me to join the number one band in the entire world. I said "yes" very, very quickly.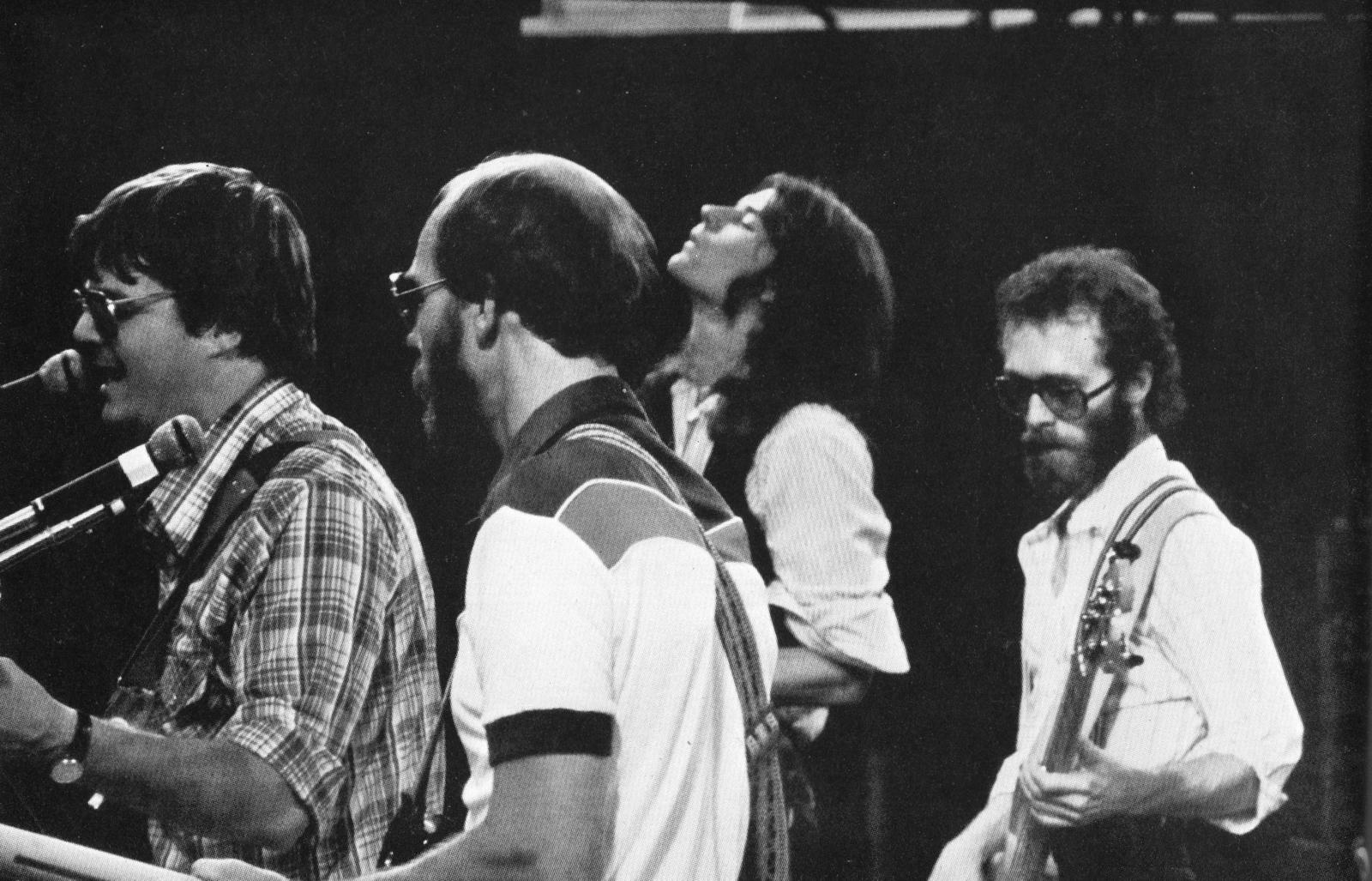 The next three years were a blur of touring. Working with Steve could be very difficult at times but his talent was massive and I learned a lot about being a real professional and a strong band leader working with Steve. We remain on good terms today, although we had a twenty year period of not talking to one another. He surprised the hell out of me a few years ago by calling me up out of the audience to jam with him on "Jungle Love". I walked onstage and he hugged me, kissed me on the cheek, and said, "We're getting too old for this shit. Let's be friends." Bravo, Steve.
My involvement with Steve continues to open doors for me to this very day. Steve just was indicted into the Rock'n'Roll Hall of Fame and I consider my self part of that honor, along with all my band mates, many of whom came from my home base of Contra Costa County in the East Bay area.
Greg Douglass was also part of Greg Kihn Band. See photo below.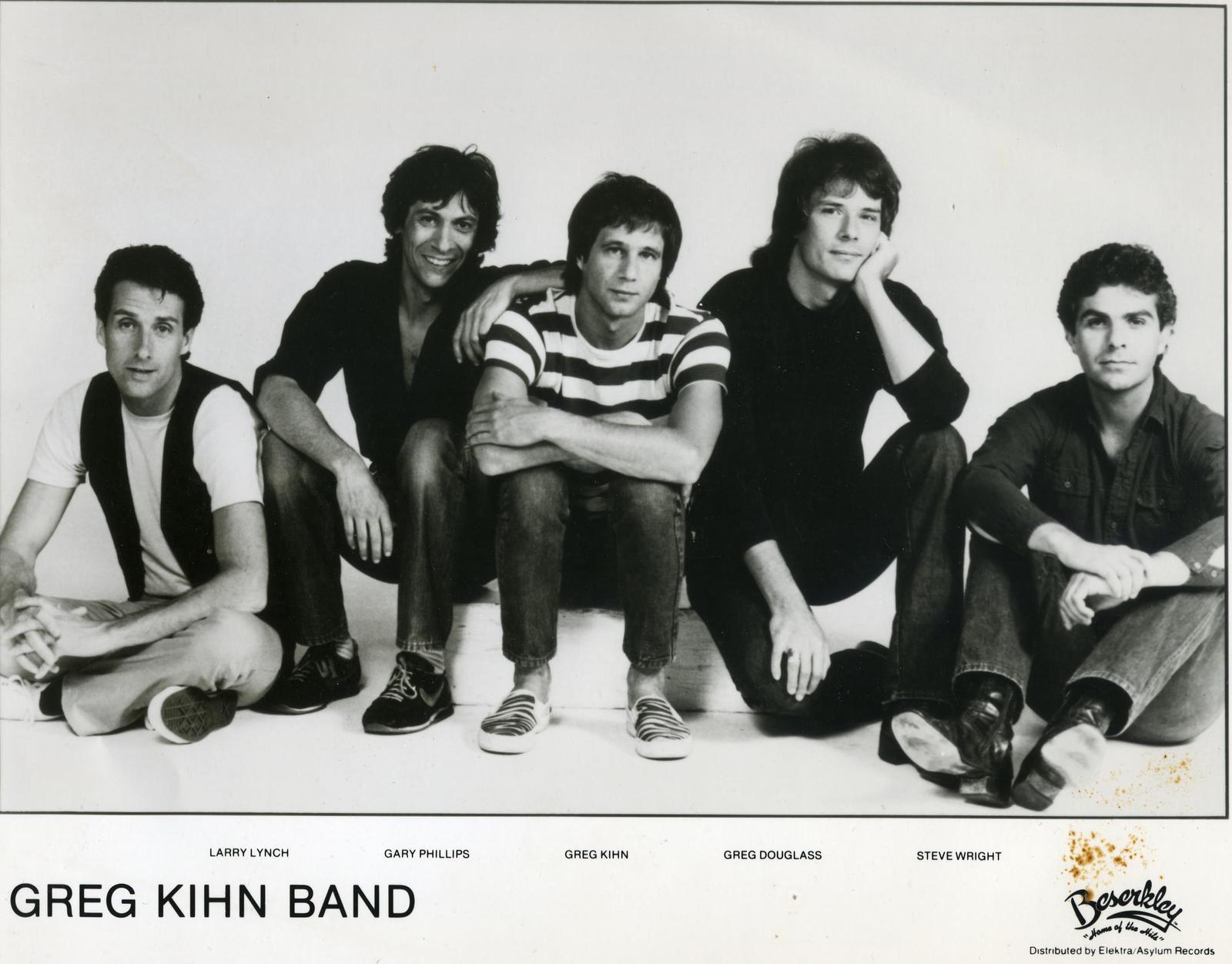 And you've been also part of Terry & The Pirates…
Terry and the Pirates began with me playing with folk singer Terry Dolan on some small shows. He wrote a great tune called "Inlaws and Outlaws" that became a radio airplay hit after we recorded it with Country Weather backing him and Nicky Hopkins playing and producing on the track. Terry got a record deal on Warner Brothers from that recording. During the sessions for that never-released collection of songs, I met both John Cipollina and Lonnie Turner. John and I hit it off personally as well as musically. We shared a similarly quirky sense of humor. Copperhead started jamming with Terry in his basement and that turned into a gig at the Old Waldorf night club. The reviewer from the San Francisco Chronicle was at that show, gave it a rave review, and we were suddenly a band! Since the lineup was of high-level musicians who were between jobs, the membership kept changing from show to show. The classic line-up was myself, John, David Hayes on bass, Jeff "Wolfman" Meyers on drums, and, of course, Mr. Dolan on vocals & guitar.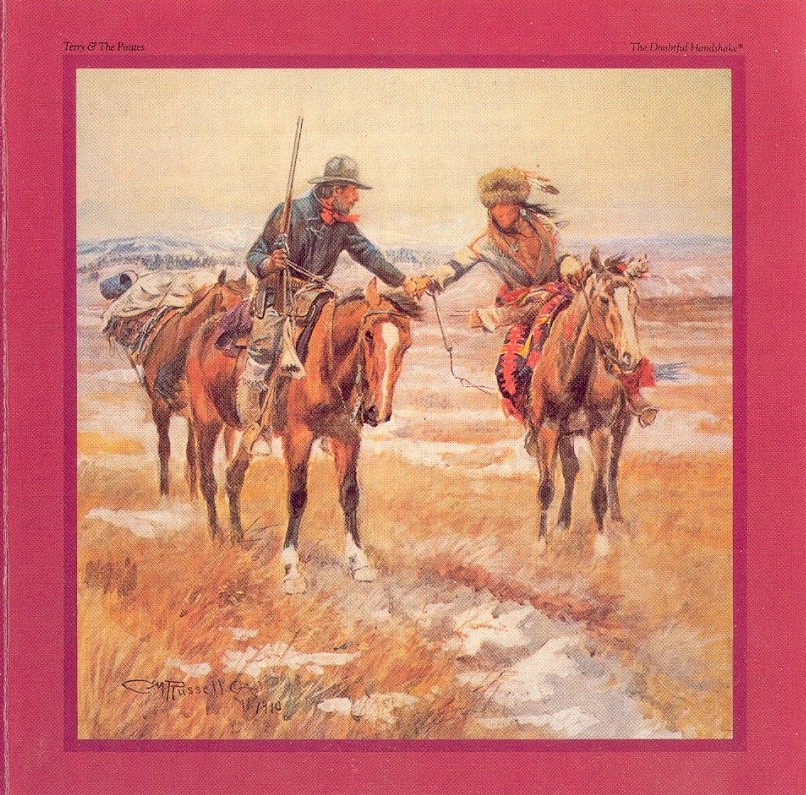 We played some true and wonderful shows and we also played some really awful ones. you never knew what to expect, and that was part of the magic of the band. The group is very well-remembered these days. Terry was tenacious and he was also a really good songwriter. When I heard his tunes interpreted by other artists at his memorial concert, I realized just how good a songwriter he really was. It was a lot of fun, I played some great guitar with John, and made a lot of valuable contacts through the band. Thanks, Terry, wherever you are.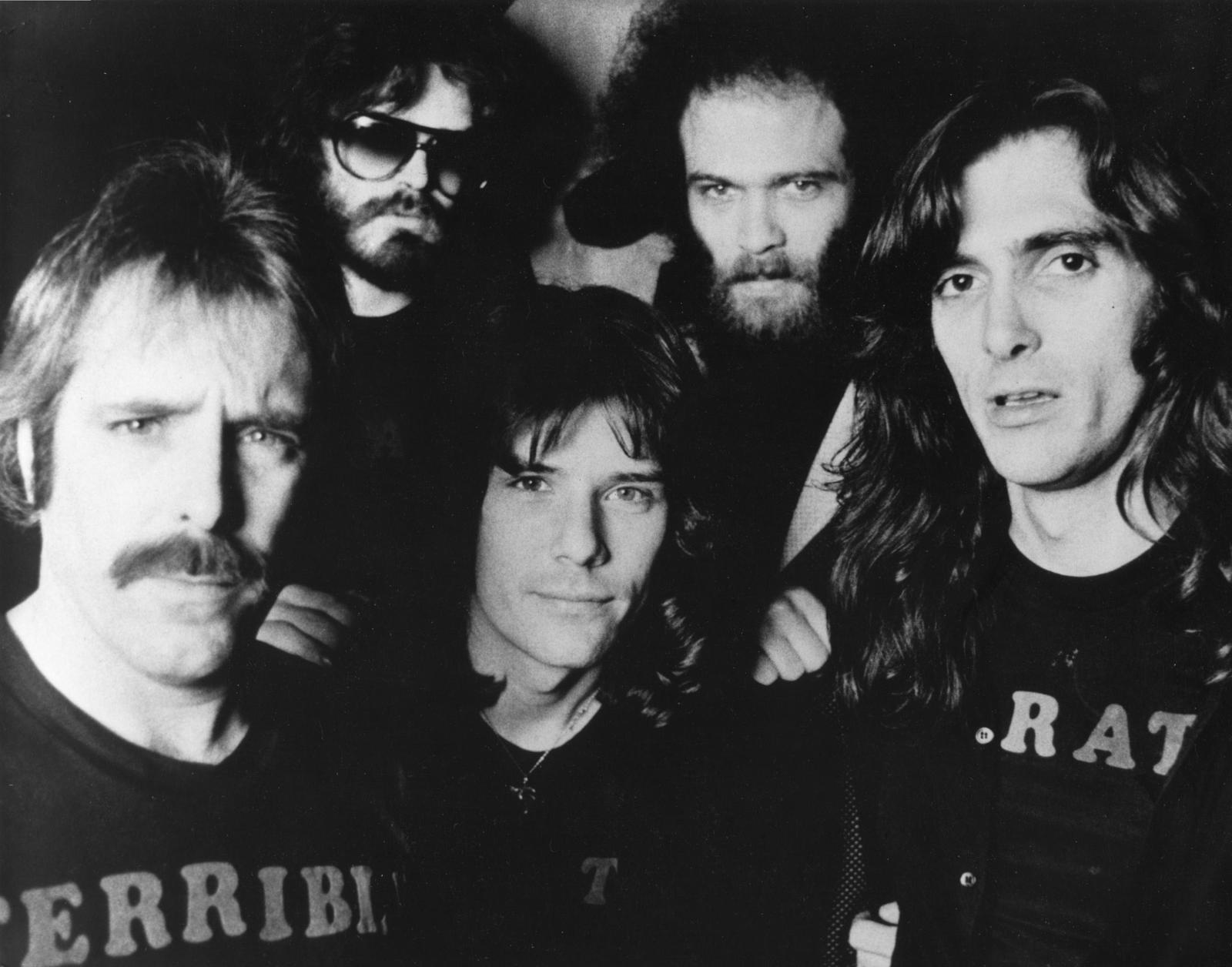 Would you discuss some of your most memorable moments in Country Weather and what made them so?
There were so, so many great moments. Having Carlos Santana grab me and tell me how great I was a pivotal moment. I got the same reaction from Jerry Miller from Moby Grape, Terry Haggerty from Sons of Champlin and, later, Mike Bloomfield. On a group level, we just destroyed the audience two years in a row at the Sky River Rock festival in Seattle, WA, with thousands of people screaming for an encore. Bill's drum solo was wonderful every night and Dave's bass playing became a big audience favorite. The times where we looked at each other and realized that we were part of some extraordinary moment together were the real magic. It made up for the fact that we were all different as people offstage. In those moments, we were all part of the same musical entity.
We were reckless, young, and competitive, and we utilized that competitive edge against other bands and, indeed, with each other. If Dave had a good night, I tried to top him. We kicked each other in the ass. In the beginning, it was healthy and it made me work really hard to become better in between shows. I went to school and learned theory and sought out the best players around to teach me things, people like George Ticknor, the guitarist who started the band Journey. Big influence on me.
We were part of an extraordinary tsunami of musical change. I rode that wave before I was really ready to do so but, as time went on, I learned to surf it well. I grew into myself. being in the band gave me the drive to do that and I would not have gone on to have the career I have had without that opportunity.
Would you mind answering question about psychoactive substances? Did in your opinion psychoactive or hallucinogenic drugs played a large role in the songwriting, recording or performance processes?
I smoked pot for the first time at Dave Carter's parents' house (Dave was the bass player in the Virtues, the musical precursor to Country Weather). We were listening to KMPX, the first "underground" FM radio station. Suddenly, the song that was playing on the radio sounded like angels had hijacked all the instruments and God himself had replaced the lead singer. Music that had moments ago been the background to our conversation was transformed into the most important thing in the world. It was like hearing music for the first time. Pot immediately became an important part of the band's toolbox, particularly for studying the way that songs were put together both lyrically and musically. We began to smoke frequently during practice sessions and before gigs. Sometimes the marijuana fueled some incredible moments of creativity, like the song "Fly to New York". Sometimes it fueled endless piles of psychedelic crap. The muse is fickle; it comes when it wants to. Being stoned will sometimes jump start a good song or a killer guitar riff but more often it derails the work process. It took a long time and a tremendous amount of weed to come to that realization. (I stopped smoking pot in 1974.)
Other drug use quickly followed; it was San Francisco, 1967-68, and we were at the ground zero for psychoactive substances. We took LSD. I couldn't tune my guitar while high on acid, let alone manage a decent solo. We took mescaline, which was great for jamming but awful for putting together anything of lasting artistic value. We took a variety of other drugs, including a memorable evening spent onstage in Modesto, CA under the influence of PCP, a potent horse tranquilizer. Since most of the audience was stoned on the same garbage, they loved us. God knows how we managed to stand up, let along play anything of lasting musical value.
In the end, I credit psychoactive drugs with enabling me to understand music on a much deeper level. Using drugs to make yourself more creative is like trying to will yourself to have an erection when you're with a woman; it's either going to happen or it's not. The human nervous system is a capricious thing. The psychedelic drugs were a pretty positive thing. When we discovered the "body" drugs like speed, cocaine and, later, heroin, the wheels fell off the bus. Quickly.
What currently occupies your life?
I live in a beautiful house by a lake in Escondido, CA, in a little community called Del Dios. I wake up every day to a lovely view of the sun coming up over Lake Hodges. Musically, I have never been busier or more creative. I have a band, the Greg Douglass Band, that plays "classic rock". "Classic rock" has kind of become the Top 40 format for baby boomers and there are too many bands out there doing the same fucking songs. We put together medleys and unusual arrangements to surprise and, hopefully, delight audiences. I would rather be playing original music but…the baby needs shoes, the mortgage must be paid, I need new toys. There's a lot of band playing original music who are on welfare. Fortunately, I have a bit of a reputation as a semi-famous player so gigs are easier to get.
I am also finishing a new CD of original material co-written with a British lyricist named Michael Muldoon. I gave him a pile of guitar music demos and a week later he walked in with a pile of beautifully written words. His lyrics are profound and deeply positive. The CD is as good as anything I've ever done. (I contributed one set of lyrics, 
Transformation", about the difficult process of personal change. My lyrics usually tend to sound like Dr. Seuss). We also covered the Stones' "Wild Horses" and the Flaming Groovies "Shake Some Action". Most of the tunes are sung by Michael but the Groovies tune is sung by….Gregory Douglass. Gregory is a 35-year-old singer/songwriter with an extraordinary voice who is at the forefront of the gay music scene. We started to get one another's fan mail; I would get letters saying, "I think you are smoking hot. Signed, Ed". He received letters saying, "Gee, you look really good for your age". I'm glad we met. We've discussed doing a GD2 tour. I'm incredibly proud of the CD. It may sell two copies; the critics may hate it. I don't give a shit. It's a bit of what I hope will be an extended coda to my already long and interesting career.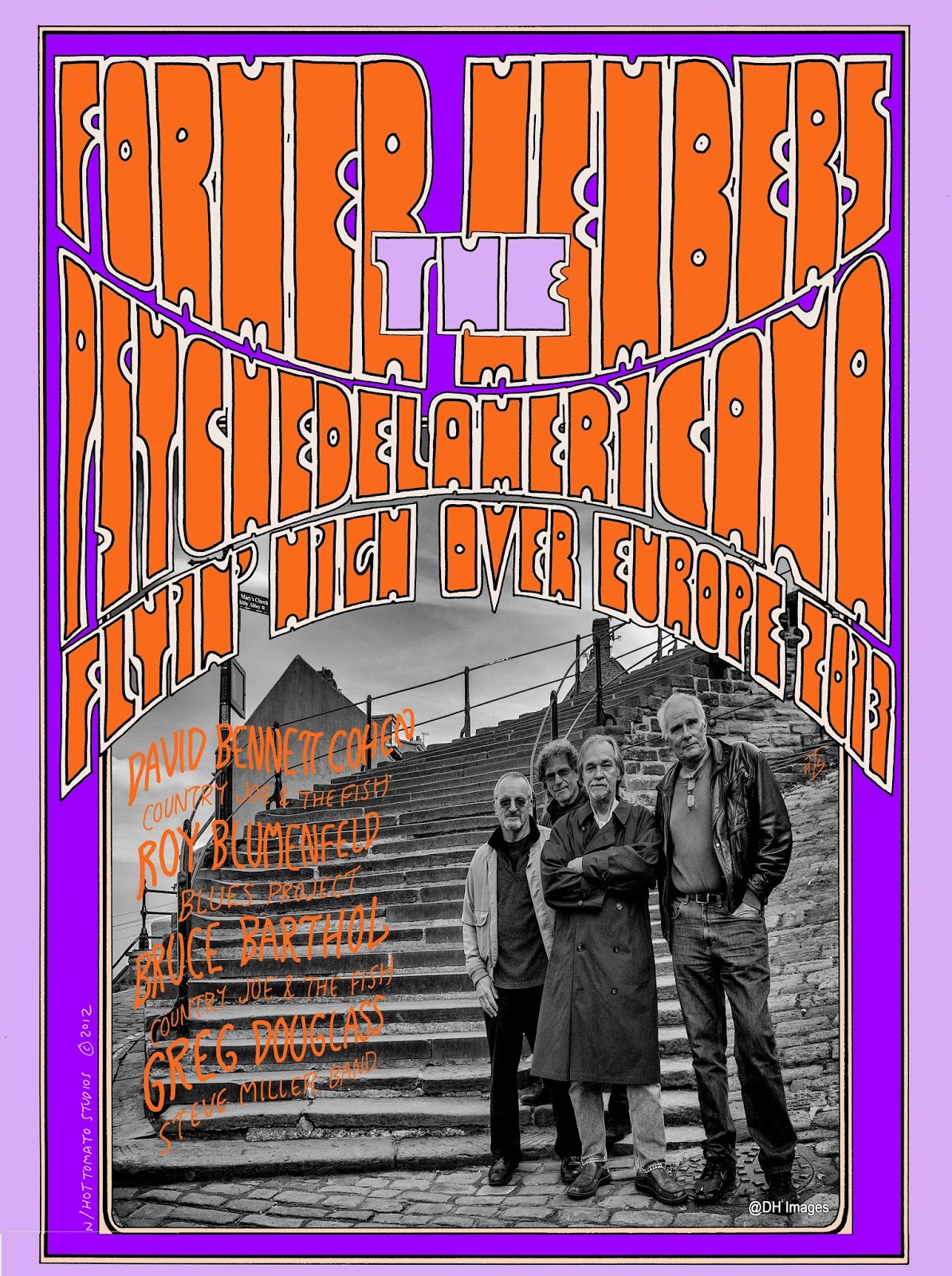 I also tour the UK with the Former Members, a group consisting of myself, Roy Blumenfeld from the Blues Project on drums, and David Cohen and Bruce Barthol from Country Joe and the Fish. I'm hoping to bring my solo project over to your fair continent next year. I'm hoping the CD will gain enough traction to facilitate that. (Stop reading this and order a copy . Right now. Schnell!) I am involved with a stage show called the Six String Society featuring an eclectic group of amazing guitar players. I play guitar in the show and sometimes act as the host for the event. We are currently negotiating a tour of the Philippines. I teach occasionally and consult with with young singer/songwriters. I am busier than I have ever been and, if I may be immodest here, I am playing better than I ever have. Being older has it benefits in lending an air of soulfulness to one's playing. I like getting old…well, except for the impending death part. That kind of sucks. Other than that, my artistic life is top of the food chain, I've been married twenty years to gorgeous (and very patient) woman, and I have some great friends. Life doesn't suck.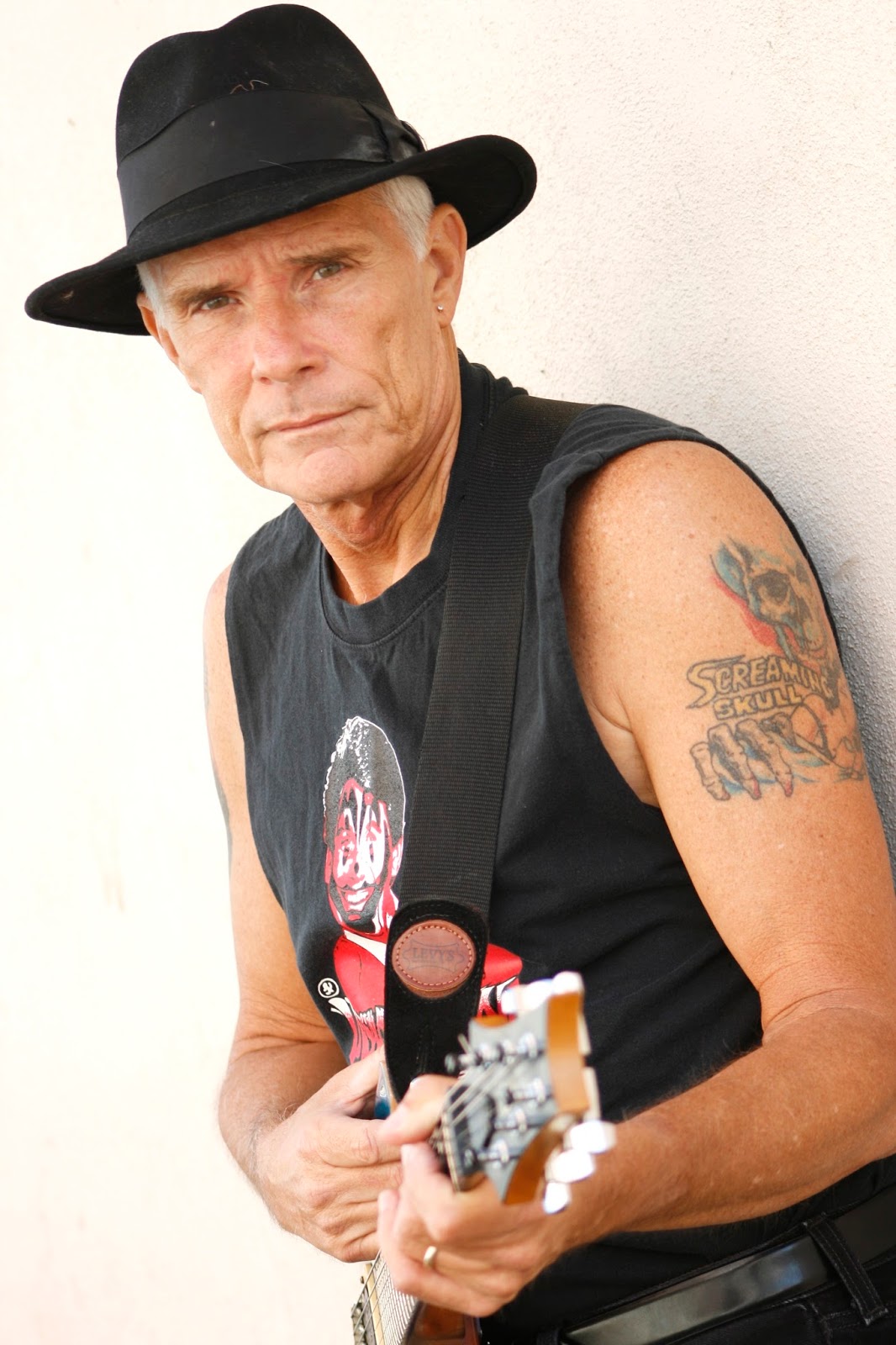 Thank you very much. Your last word is yours.
I am older and feel recognized and respected. I walk into the last act of my life feeling confident about my work and wanting to leave deeper footprints on the musical landscape than I have already done. The new material I am involved in blows me away every time I hear it. My life has been leading up to this moment and I feel as vital and relevant as I ever have. I will be remembered by most as a small footnote in rock history, the "guy who wrote that Steve Miller song I hear on 'Everybody Loves Raymond'." I hope to be remembered as a good guitar player who had moments of brilliance and left the world with some nice things to listen to while people are driving in their car or sitting around a fire reading and listening to one of my CDs. I'm not ready to check out of the hotel yet but when I do, it'll be with a sense of, despite making some mistakes along the way, having done a good job at my chosen craft.
That's the best any of us can hope for, isn't it? Greg Douglass
Klemen Breznikar
---
Greg Douglass Official Website