Dead Sea Apes – 'High Evolutionary' (2014)
DSA's sophomore effort opens in the expanse of deep space as ominous electric buzzing fades into the room like a slow-motion trawl through the outer regions of the galaxy.
---
Eventually, a tribal drum pounds into the scene, accompanied by guitar scrapings and eerie, Sabbathian bass droppings. 'Threads' has caught our attention as we wonder where these kraut-influenced spaced cadets are taking us. While the track never really does go anywhere, it's a long strange trip that suggests the journey is more important than the destination.
The unsettling trip continues on 'Planetarium', with more wah-wah guitar fx, spacey ambience, and a dreaded sense of anticipation as the monstrous guitars soar around you, building to a magnificent crescendo. A brief untitled interlude only adds to the puzzlement, but as they say, in space, no one can hear you scream, so we're on our own to contend with guitarist Brett Savage's Neil Young-styled fuzzy solo which is at the heart of 'Turpentine'.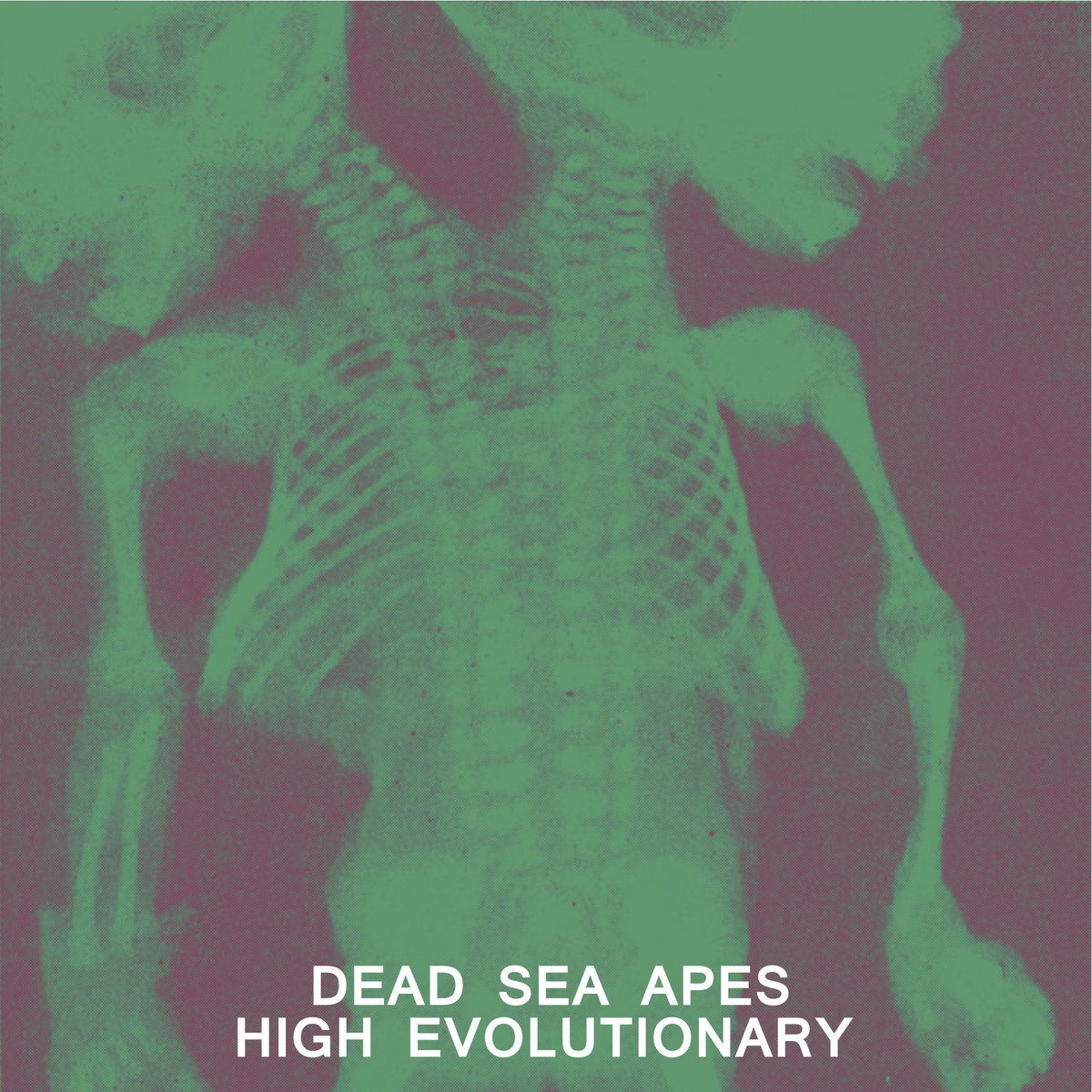 The relatively restrained 'Alejandro' might actually be called "a pretty guitar-based pop song' as it leads up to the final 16-minute onslaught of 'Regolith', as monolithic a mindfuck as you're likely to encounter for some time that literally explodes out of your speakers and leaves you panting for more…. And more you shall have in the form of a revisit to 'Wolf of the Bees' (helpfully entitled 'Wolf II').
Put this one in your pipe and smoke it and enjoy that 'Evolutionary High'!
– Jeff Penczak
Dead Sea Apes – High Evolutionary (Cardinal Fuzz Records, 2014)