Cheval Sombre – 'It's Not Time' / 'It's a Shame' (2014)
When I was a child, I'd spend the day sitting in the afternoon sun on the floor in front of my tiny Tinker Piano, creating dreamscapes, and songs of wonder … some would last for hours, filled with emotions and lengthy incantations, others were nothing more than snapshots of a moment, a feeling, or a fleeting thought.
---
I had my own language in those days, lost in my own world where words like "be-oss" meant that something was too beautiful to describe, or "fam-oue," for anything that swelled me to tears, and "moz-aa," meaning that something existed for its own sake. There were countless others, descriptions that floated in an out of my little head, and I wish I had a grasp of them all today, because I would love to turn them over to Cheval, and see where his most delicate tinkerings would take them.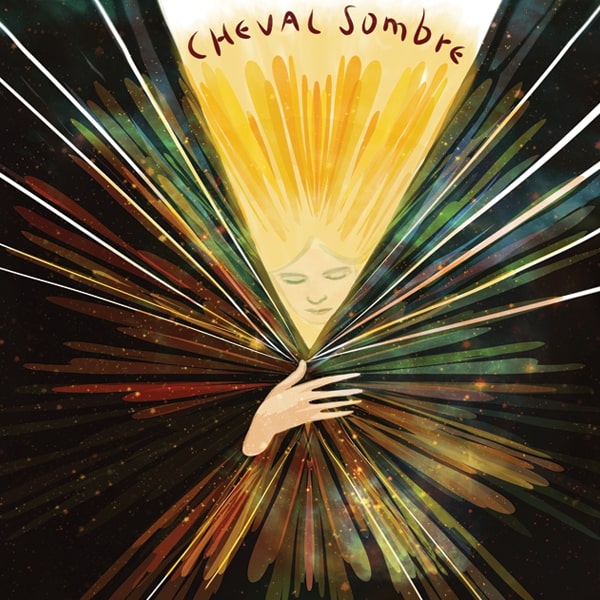 "It's Not Time" is one of those brief moments, like capturing the realization of a perfect afternoon, but by the time you realize the thought, the moment is gone. Fortunately, I can cue up Cheval's brief ethereal emotional moment again and again, making it mine. "It's A Shame," found on Side B is the original demo of the song laid down in 2006, giving us a glimpse of the paths that were taken to bring his first album into fruition … a generous piece of "moz-aa" if I ever heard one.
Cheval Sombre – 'It's Not Time' / 'It's a Shame' (Slightly Delic Productions | 2014)