Dean Wareham – 'Emancipated Hearts' (2013)
Enigmatic lo-fi dream-pop hipster Dean Wareham has wandered in with a new romantic 10″ solo album that touches all the right nerves, and pushes all the right buttons, conjuring a waylaid grouping of gentle songs that he could no longer keep to himself; yet made the calculated decision that they were so personal, he needed to present them under his own name.
---
Yes, you'll still be swooned by the lush and mysterious backing vocals of Britta Philips, and for all intent and purposes, had the songs not been played and delivered so singularly raptured, Emancipated Hearts would sound very much like a Dean & Britta release. But it's not, this is resoundingly a Dean Wareham release, and in that vein we get to turn another page, diving deeper into the nature of this odd man out, spare no secrets, symphonic character, fashioned from existential pop-culture, who seems to have stepped right out of the pages of "The Third Man" or "On The Road."
The songs that makeup Emancipated Hearts are rich and full, at times joyful, laced with childlike fever-dreams, filled with sonic guitars that lead you down side streets and into places you've never considered, or perhaps avoided, yet are instantly recognizable, warm and comfortable. At other times the songs have the depth and feel of looking in on your own home, face pressed to a window, with that single pane of glass reshaping everything you see, causing one to smile with the satisfaction of who they are.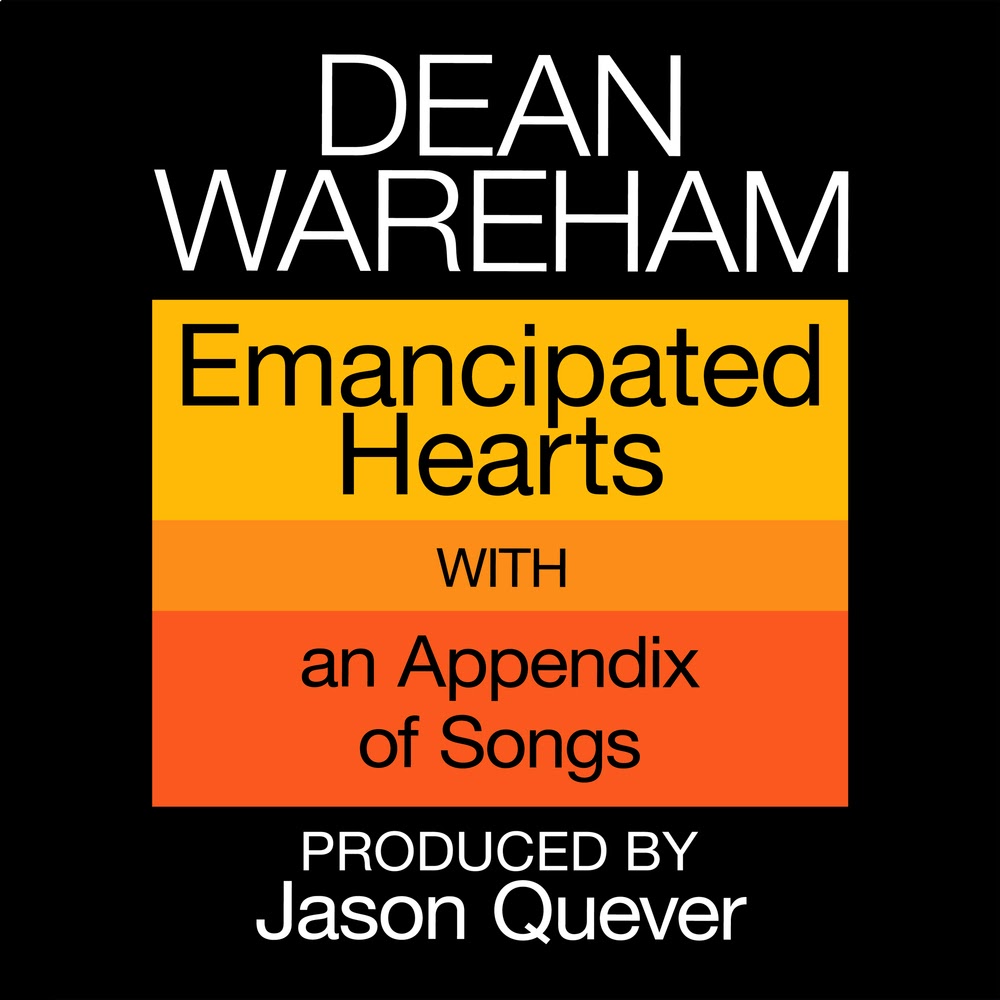 I was treated to these drifting gems back in April of 2013 when Dean connected his iPod to my stereo … it was so good to get lost in this new material, and like all things magical, I remember the day I could no longer hear any of the tunes dancing in my head. I'm glad to have them back, glad to hold this album in my hands, feeling that in the course of my musical journey, I've made the right choices with Galaxie 500, Luna, Dean & Britta, and here with this understated piece of vinyl.
Midnight music for gazing on a daytime moon …
*** The album was recorded with Jason Quever of the band Papercuts at Tiny Telephone Studios in San Francisco, featuring Britta Phillips, Anthony LaMarca, and Gillian Rivers.
– Jenell Kesler
---
Dean Wareham – 'Emancipated Hearts' (Sonic Cathedral, 2013)